12 Family-Friendly Things to Do in Edinburgh
Edinburgh's Great Attractions for Kids
Some of the best family-friendly things to do in Edinburgh highlight the city's reputation as one of Europe's largest playgrounds. During the summer, festivals take place throughout the city, while gardens and natural spaces offer hours of fun year-round. The cobbled alleyways of Grassmarket and the Royal Mile are easily explored on foot, so you can enjoy quality time when travelling with little ones.
From tripping the light fantastic to the age-old art of storytelling, experience the best of Scotland's capital with this guide on Edinburgh's great attractions for kids.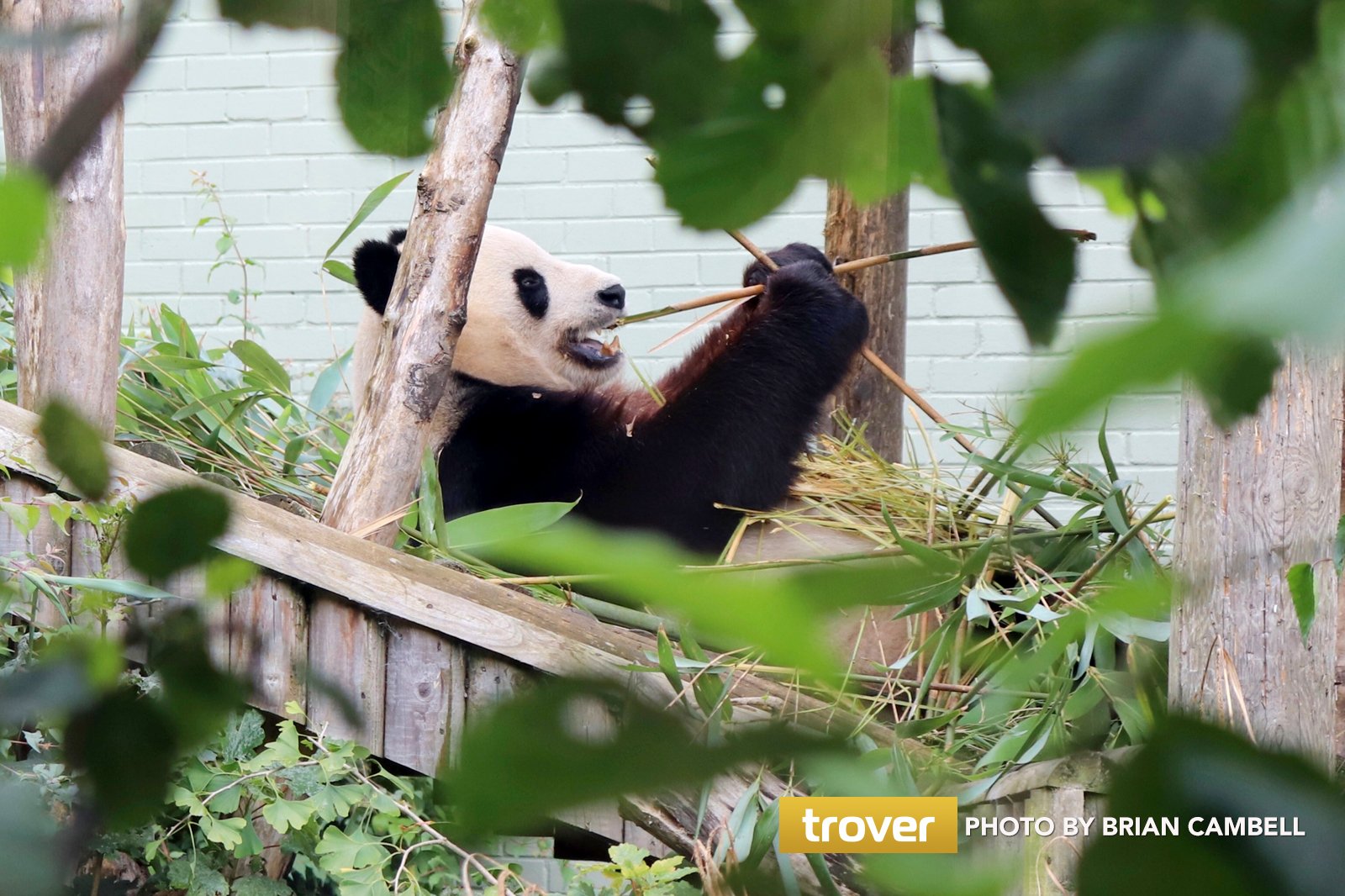 Since taking in giant pandas, Edinburgh Zoo has become one of the most famous in the world. Of course, those huge cuddly bears are far from the only attraction – there are over 1,000 different animals here, and the penguin parade is particularly popular.
Location: Royal Zoological Society of Scotland, 134 Corstorphine Rd, Edinburgh EH12 6TS, UK
Open: April–September: daily from 10 am to 6 pm. October & March: daily from 10 am to 5 pm, November–February: daily from 10 am to 4 pm
Phone: +44 (0)131 334 9171
2
Optical illusions at Camera Obscura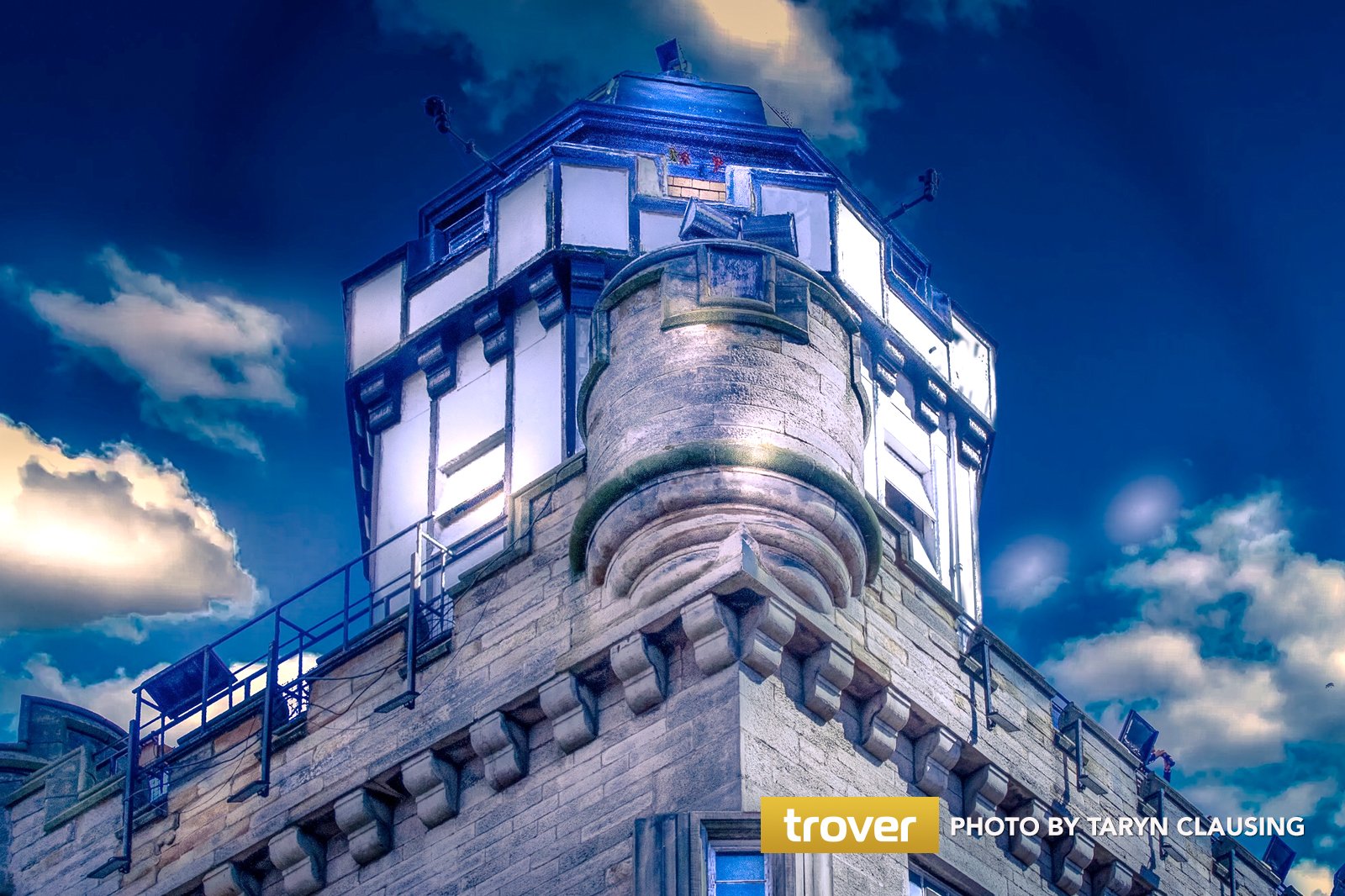 Seeing is definitely not believing inside the Victorian Camera Obscura and World of Illusion. Bendy mirrors and giant kaleidoscopes will delight young eyes at the Magic Gallery, while blue tendrils of light spark across the Giant Plasmasphere in the Electric Room.
Location: Castlehill, Royal Mile, Edinburgh EH1 2ND, UK
Open: Vary by season
Phone: +44 (0)131 226 3709
3
Friendly wildlife at Royal Botanic Garden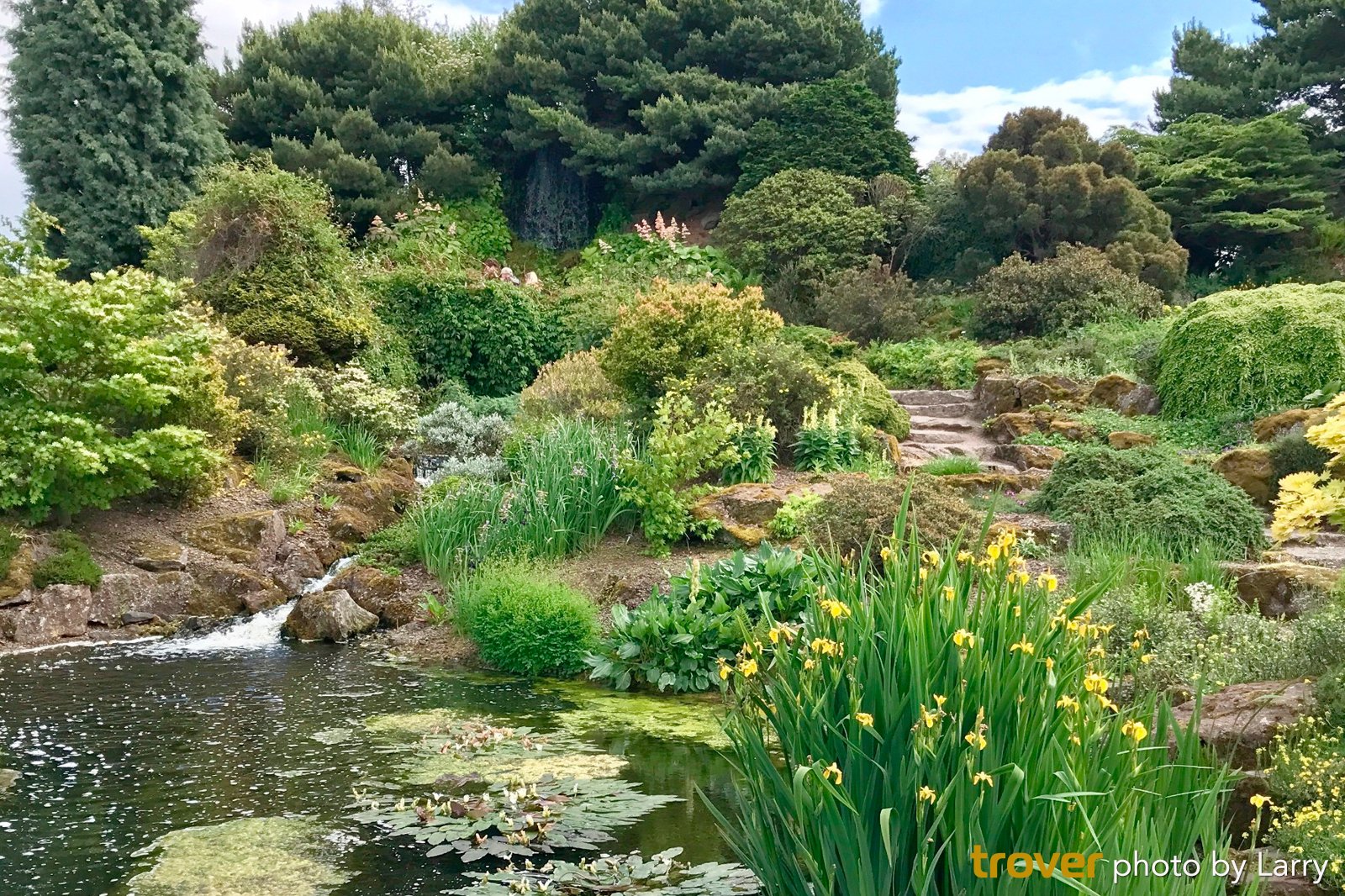 Hungry ducks will swim up for bread at the large duck pond, a kids' highlight at these bucolic gardens. Enter the vast Victorian glasshouse, where little ones can try to spot the lemons among the trees, or red pompoms flowers in the Rainforest House.
Location: Arboretum Pl, Edinburgh EH3 5NZ, UK
Open: March–September: daily from 10 am to 5 pm. October and February: daily from 10 am to 4 pm. November–January: daily from 10 am to 3 pm
Phone: +44 (0)131 248 2909
4
Sample Italian specialities at La Favorita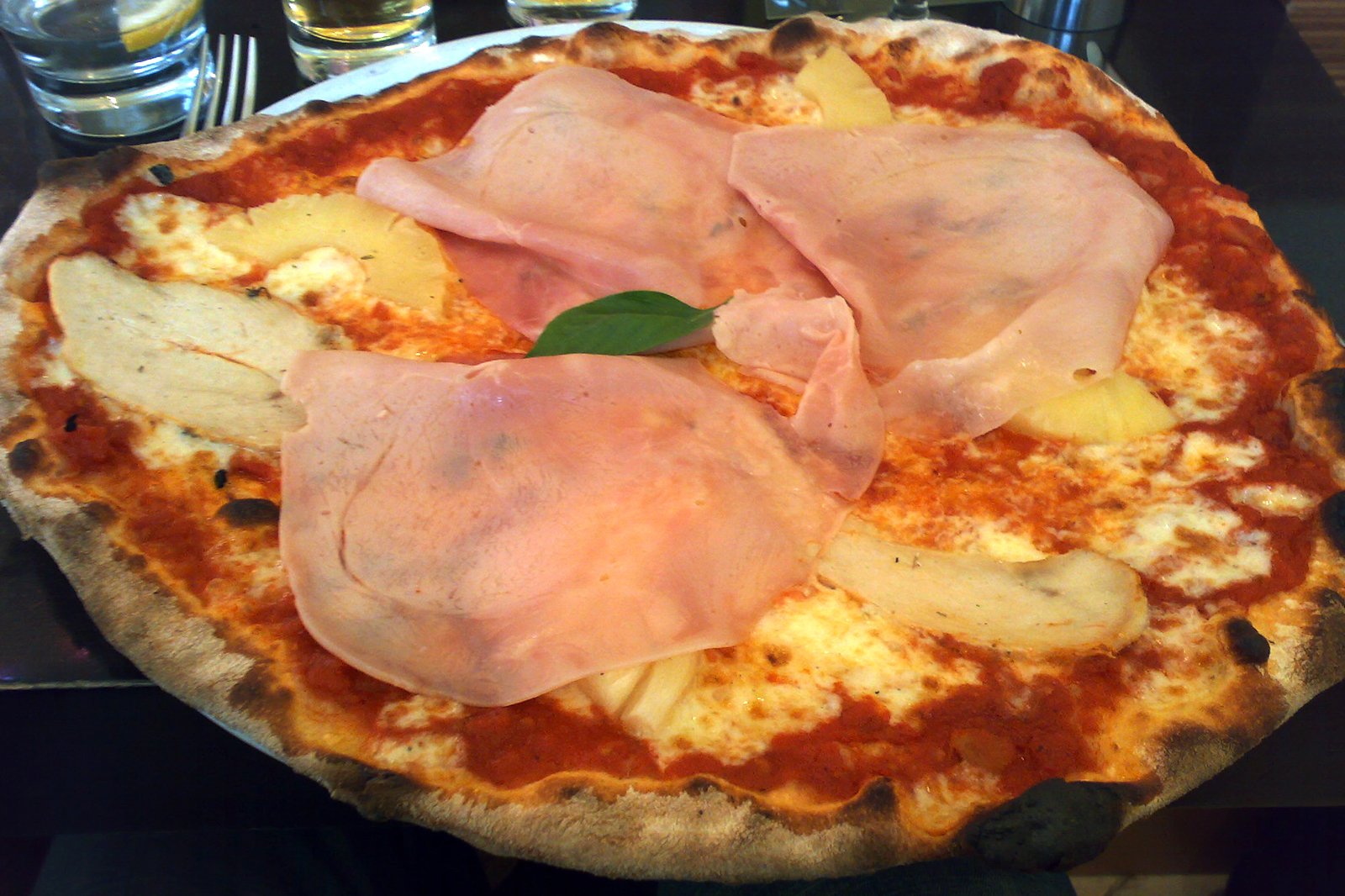 Regarded as one of the best pizzerias in Edinburgh, there's lots of reasons that La Favorita lives up to its name as a family favourite. As well as cooking up gourmet Italian fare and bespoke pizzas, there's a special kids' menu and great family dining deals. A clown is also a regular visitor on weekends.
Location: 325 - 331 Leith Walk, Edinburgh EH6 8SA, UK
Open: Daily from 12 pm to 11 pm
Phone: +44 (0)131 554 2430
photo by Edinburgh Blog (CC BY 2.0) modified
5
Take the time machine at Dynamic Earth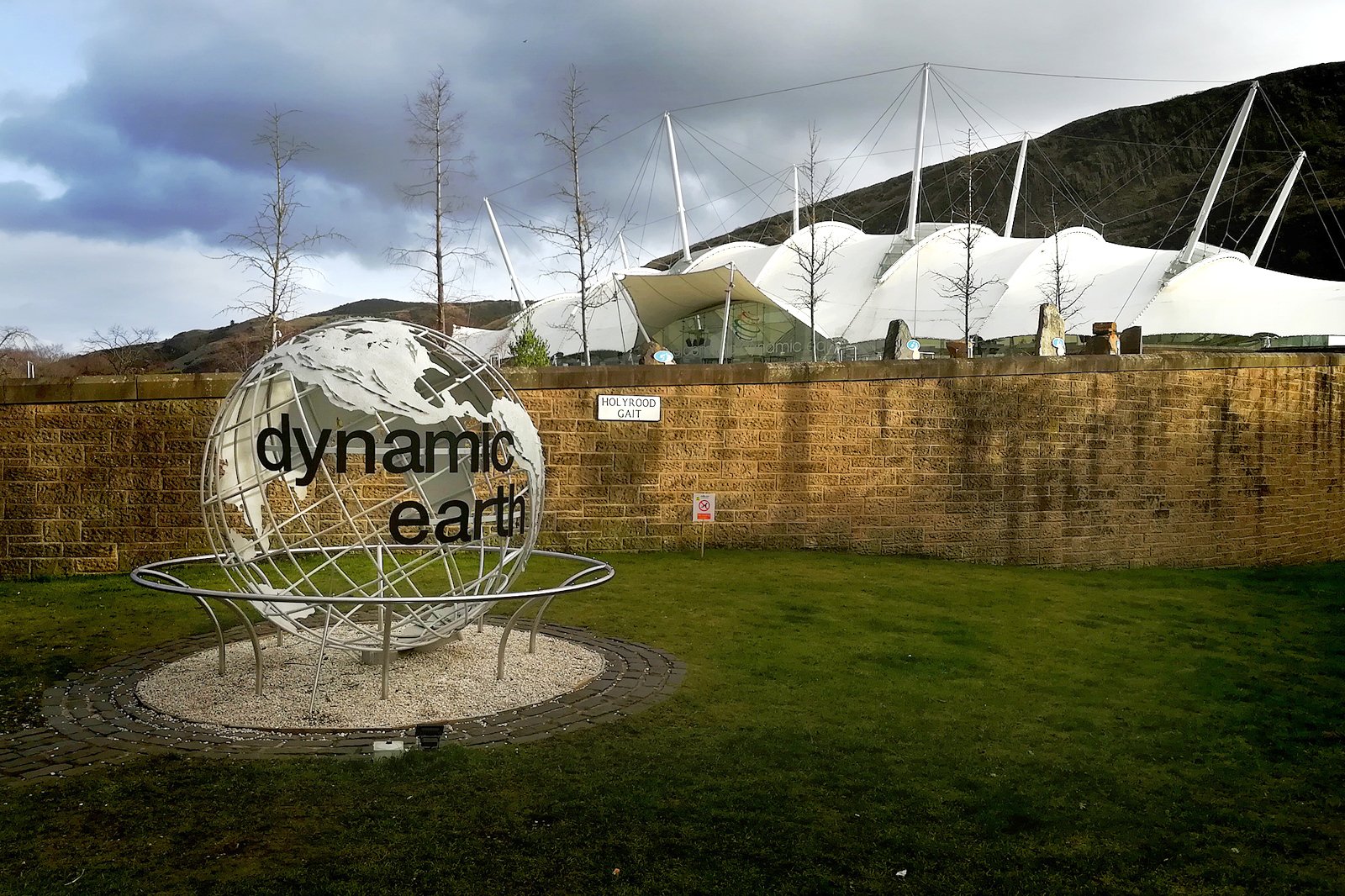 Dynamic Earth is a science centre that offers 35 workshops and learning programs for kids to learn about the world. Step back billions of years at this huge interactive museum, where a time machine takes you back to before dinosaurs walked the earth. You can even witness the Big Bang from the bridge of a spaceship through the Hubble telescope.
Location: Holyrood Rd, Edinburgh EH8 8AS, UK
Open: Hours vary by season
Phone: +44 (0)131 550 7800
photo by dun_deagh (CC BY-SA 2.0) modified
6
Animal magic at Gorgie City Farm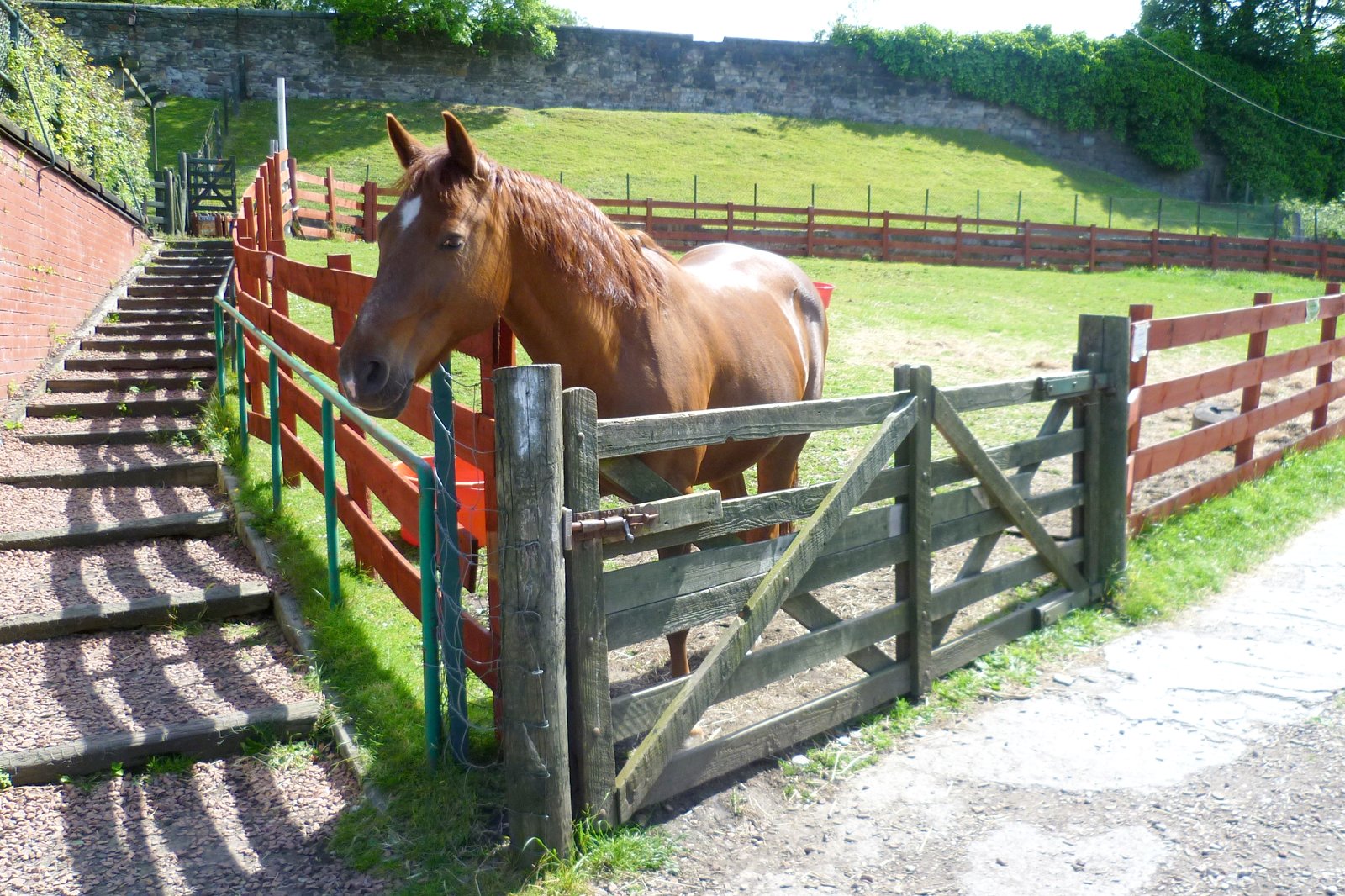 Meet the horses, goats and sheep at Gorgie City Farm, about 3 km southeast of Edinburgh Old Town. Children can get their hands dirty and work at being a farmer, or just cuddle a cute guinea pig.
Location: 51 Gorgie Road, Edinburgh EH11 2LA, UK
Open: Summer: daily from 9.30 am to 4.30 pm. Winter: daily from 9.30 am to 4 pm
Phone: +44 (0)131 337 4202
photo by Kim Traynor (CC BY-SA 3.0) modified
7
Wildlife on the Water of Leith Walkway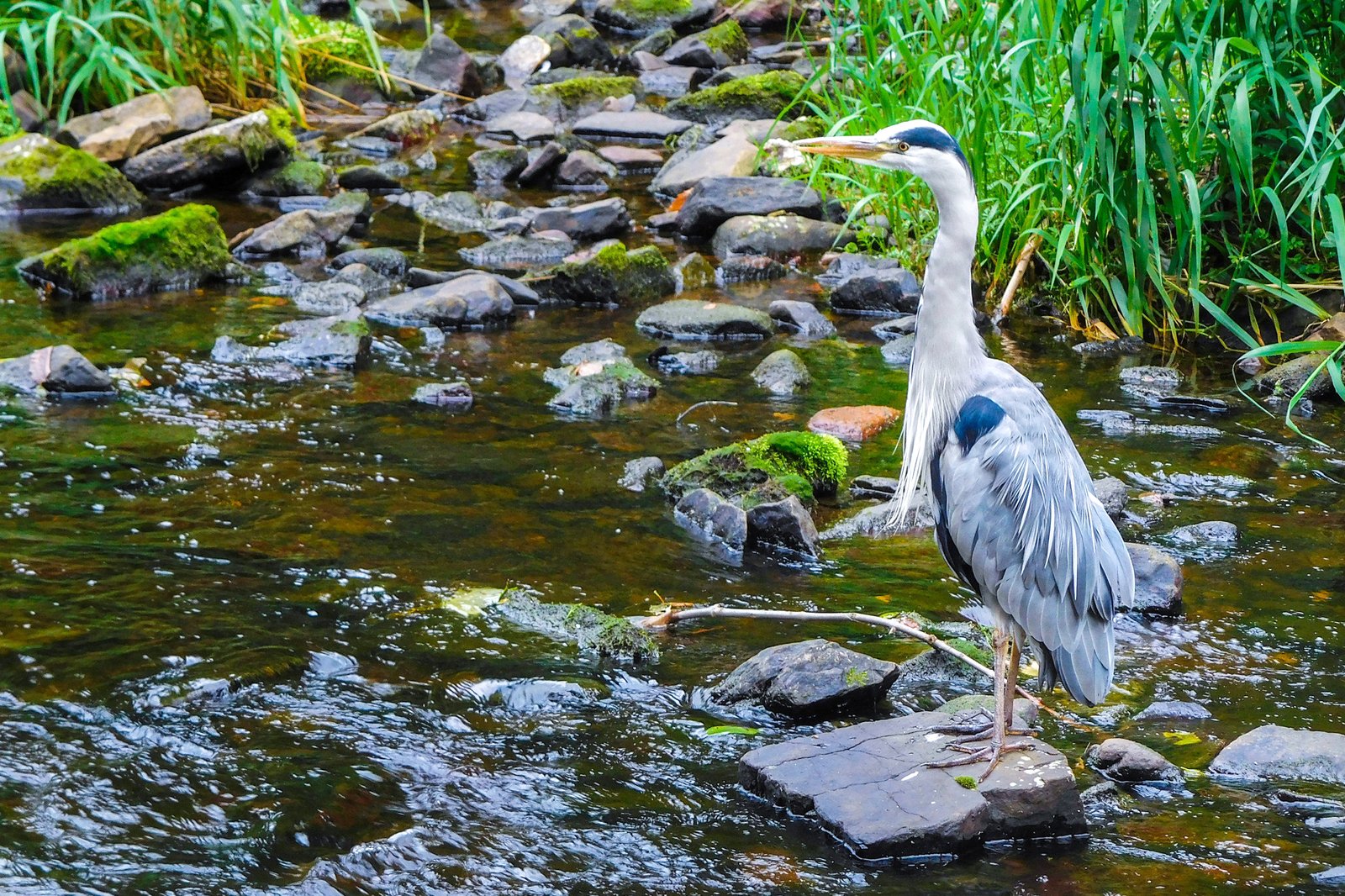 Couples
Families
Photo
Budget
Follow the river snaking its way through Edinburgh's Stockbridge and Dean Village neighbourhoods as it spills into the Firth of Forth. Look out for great spotted woodpecker and herons – sharp-eyed walkers might even see an otter or badger. The Water of Leith Walkway is over 12 miles long – a good departing point is the Water of Leigh Conservation Trust and Visitor Centre, which can easily be reached by bus.
Location: 24 Lanark Rd, Edinburgh EH14 1TQ, UK
Open: Daily from 10 am to 4 pm
Phone: +44 (0)131 455 7367
photo by Gary Campbell-Hall (CC BY 2.0) modified
8
Telling tales at the Scottish Storytelling Centre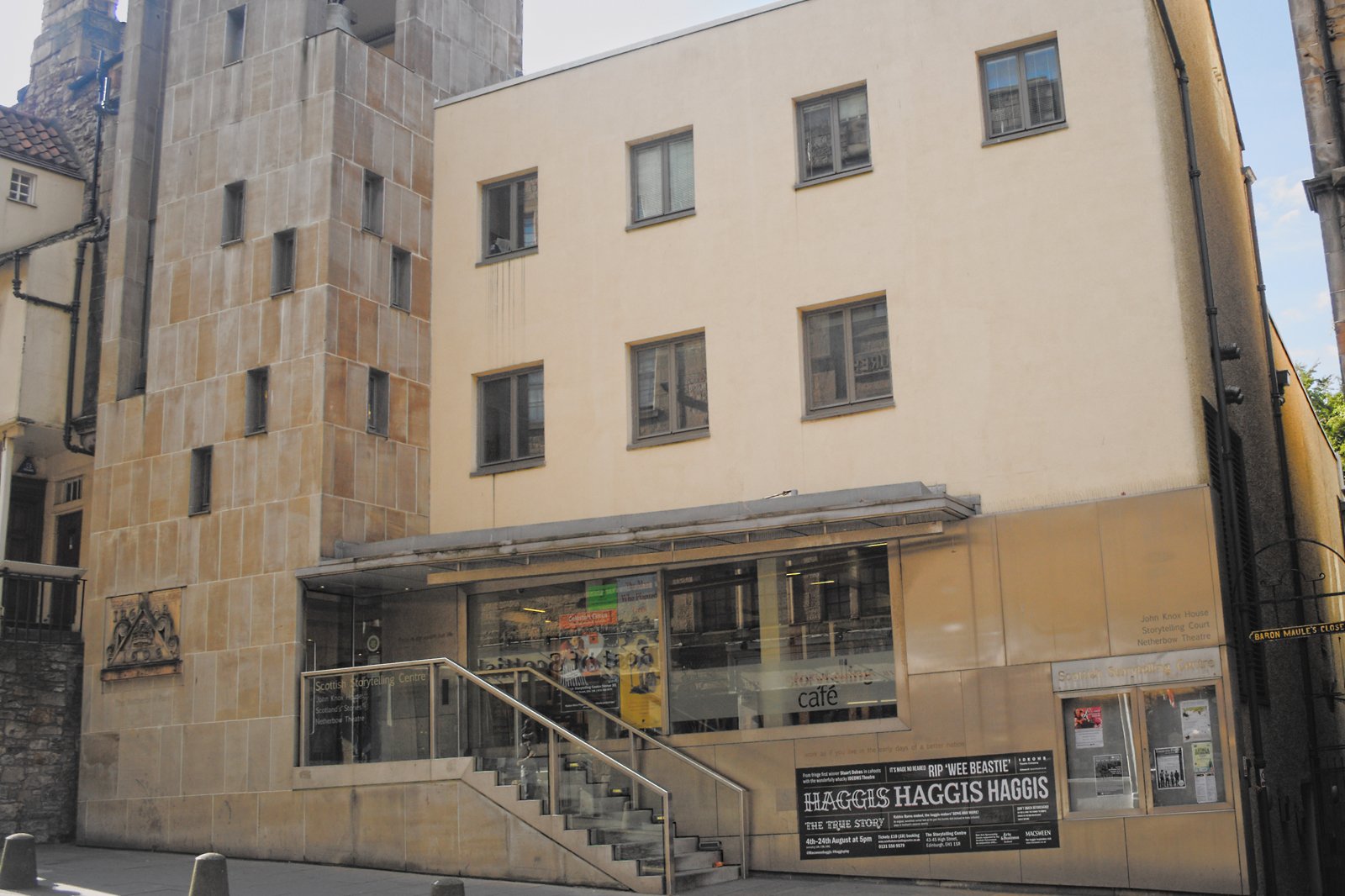 Let your family experience Edinburgh's history coming alive at the Scotland's Stories exhibition. In this contemporary building along the Royal Mile, look out for fun family-friendly events in the Storytelling Court and dramatic performances throughout the year.
Location: 43-45 High St, Edinburgh EH1 1SR, UK
Open: September–June: Monday–Saturday from 10 am to 6 pm (closed on Sundays). July–August: daily from 10 am to 6 pm
Phone: +44 (0)131 556 9579
photo by Brian McNeil (CC BY 3.0) modified
9
Creepy walks in Edinbugh Old Town
Couples
Families
History
Photo
Unusual
Book an Edinburgh hotel in the Old Town and venture underground to tour the Real Mary King's Close. Older kids will love the spooky walks, where costumed guides take you back to the 17th-century underground townhouses and the stories of the people who lived there.
Location: 2 Warriston's Close, Edinburgh, EH1 1PG, UK
Open: Hours vary by season
Phone: +44 (0)131 225 0672
photo by Helen Simonsson (CC BY-SA 2.0) modified
10
Refuel at Hendersons of Edinburgh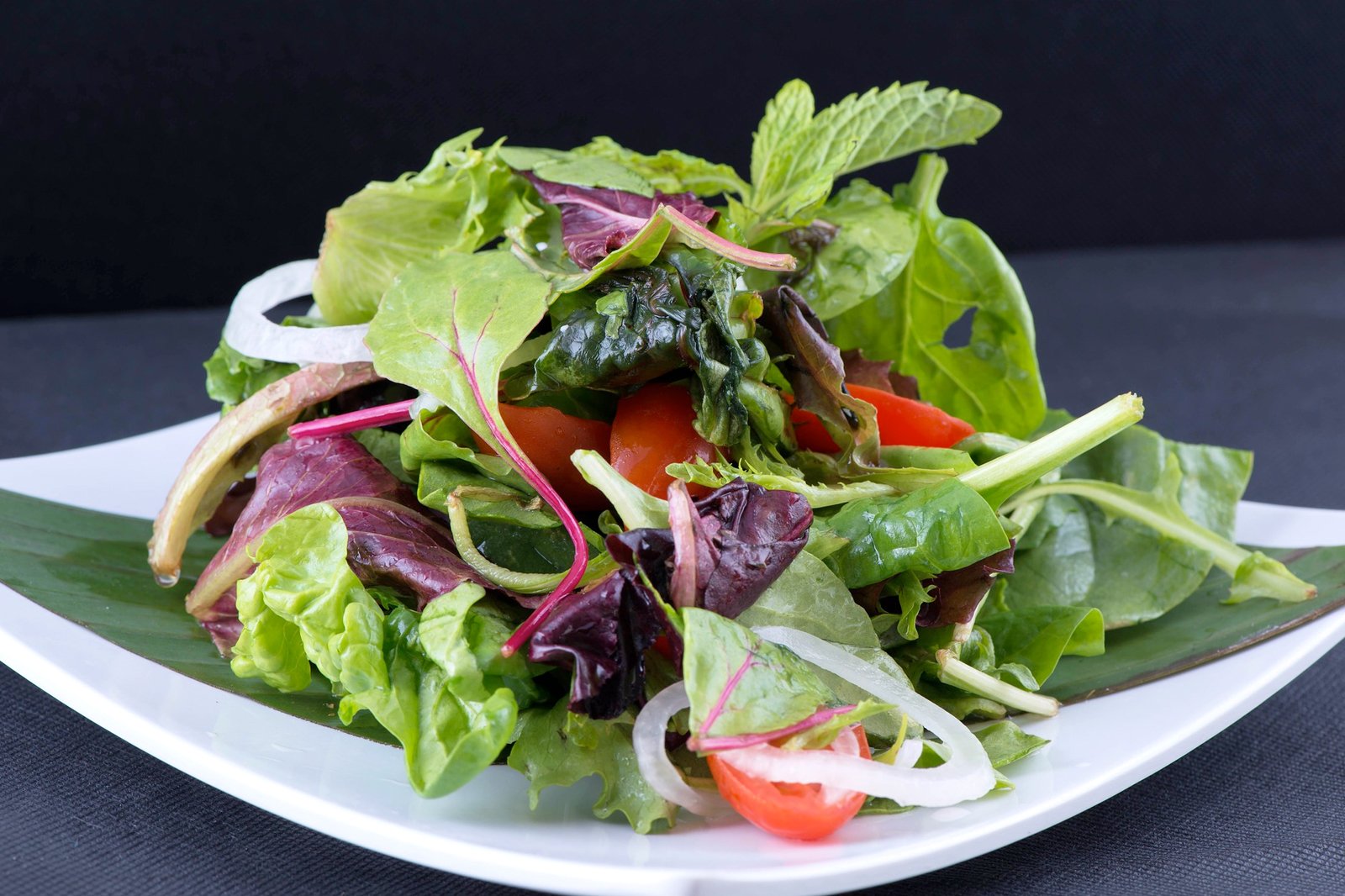 Hendersons of Edinburgh is a basement restaurant that has been serving tasty vegetarian dishes for decades. Take a break from your Edinburgh sightseeing to fill up on hearty pasta bakes or vegetarian haggis or treat yourselves to afternoon tea.
Location: 94 Hanover St, Edinburgh EH2 1DR, UK
Open: Monday–Thursday from 8.30 am to 8.45 pm, Friday–Saturday from 8.30 am to 9.15 pm, Sunday from 10 am to 4 pm
Phone: +44 (0)131 225 2131
11
Follow the Edinburgh Old Town Treasure Trail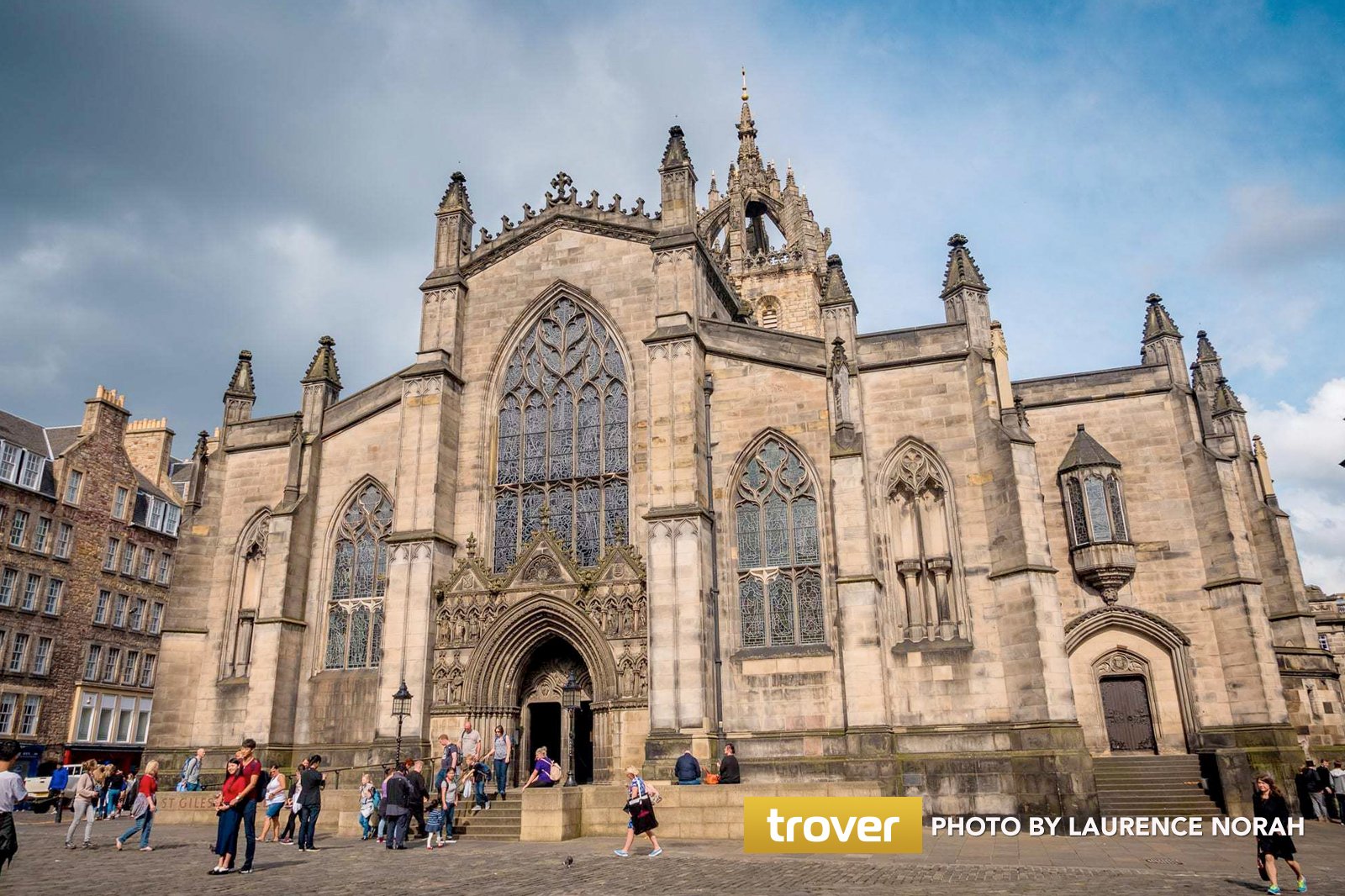 Couples
Families
History
Photo
Pick up a Treasure Trail pack and take the family off on an adventure through the oldest parts of the city – there are clues for the children to follow and exciting secrets to uncover, as the sights of Edinburgh reveal themselves. You can download and print the self-guided treasure hunt-themed walking trail around Edinburgh Old Town in advance.
Location: Royal Mile, Edinburgh EH1 1BP, UK
Phone: +44 (0)1872 263 692
12
Eat seafood at Mussel Inn
If you want to give your kids a taste of the local cuisine, rather than standard chain-restaurant fare, Mussel Inn is perfect. It serves the freshest seafood in creative ways, inspiring adventurous tastes. Sauces are made-to-order though, so you can still suit fussier eaters, and all dishes are available as half-portions for smaller appetites.
Location: 61-65 Rose St, Edinburgh EH2 2NH, UK
Open: September–June: Monday–Thursday from 12 pm to 3 pm and from 5.30 pm to 10 pm, Friday–Saturday from 12 pm to 10 pm, Sunday from 12.30 pm to 10 pm. July–August: Monday–Saturday from 12 pm to 10 pm, Sunday from 12.30 pm to 10 pm
Phone: +44 (0)843 2892 481