10 Things to Do in Miami Beach
What is Miami Beach Most Famous For?
Miami Beach, home to some of America's rich and famous, is the epitome of "Sunny Florida". The island city features beautiful sandy beaches that face the waves of the North Atlantic, ranging from Lummus Park to South Beach. The city offers a fine blend between high lifestyle, history, and arts.
In downtown Miami Beach, you'll find the upscale shopping haven of Lincoln Road, lined with theatres and shopping boutiques. For historical sightseeing, the well-preserved buildings in the Art Deco Historic district is not to be missed. At the end of the day, you can party like a celebrity at some amazing beach clubs. From within the city to out at sea, here are things to do in Miami Beach in a day.
What are the best things to do in Miami?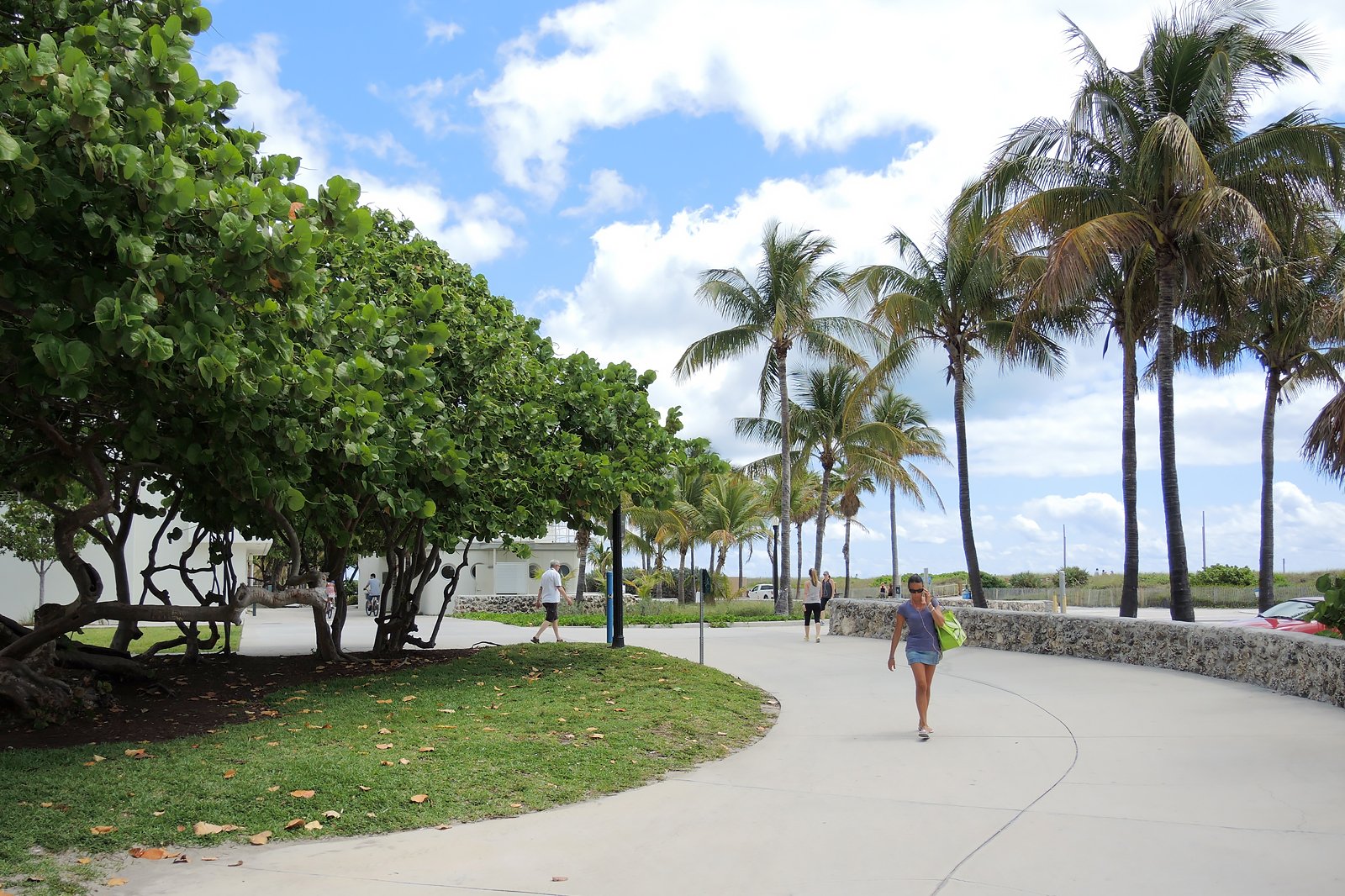 Start your day at Lummus Park
The iconic seaside park of Miami Beach
Lummus Park, on Ocean Drive, can give you a first taste of Miami Beach's urban-seaside vibes. Its Copacabana-inspired promenade leads you down a boardwalk lined with tall palms and sea grape trees. This neat and meandering pathway meets a series of grassy lawn sections where you can sit down and play, or from where you can hit the sand for volleyball or beach soccer. Lummus Park and most of Ocean Drive are frequently depicted in movies and TV, such as the Miami Vice franchise.
Location: 1130 Ocean Dr, Miami Beach, FL 33139, USA
Phone: +1 305-673-7779
photo by Pietro (CC BY-SA 3.0) modified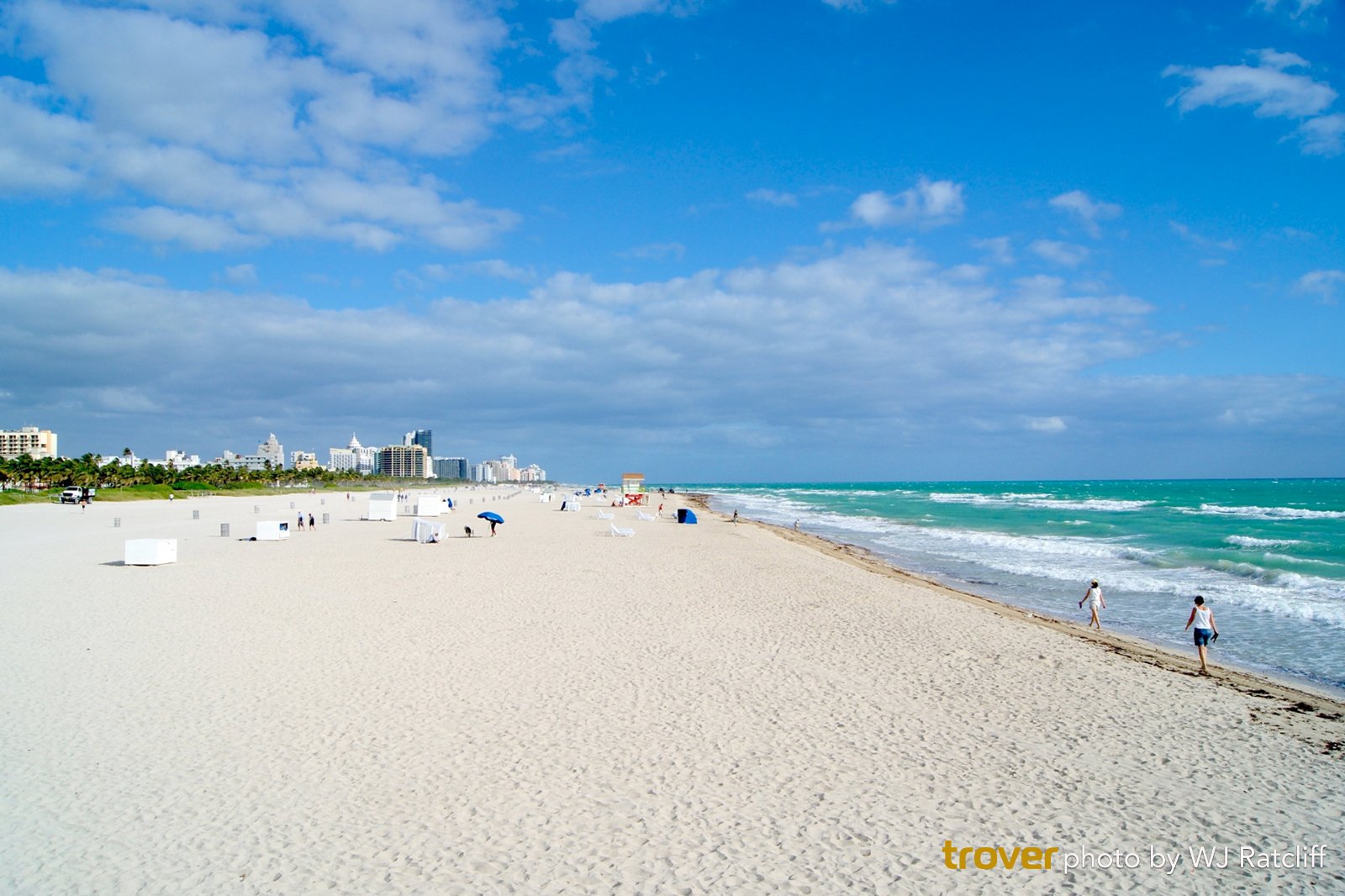 Go surfing at South Pointe Beach
Scenic southern seascapes and surfable waves
Although many locals consider Miami Beach and South Beach as separate neighbourhoods, they're so closely-knitted that their borders are hard to define. South Beach's South Pointe offers a good mix between oceanfront scenery and recreational activities. It has a fishing pier and a vast urban green space where you can bike, skate, and head down to an observation deck to take in the view. Bring your board and paddle out into the beach break right off South Pointe Beach, just before the pier.
Location: 1 Washington Ave, Miami Beach, FL 33139, USA
Phone: +1 305-673-7779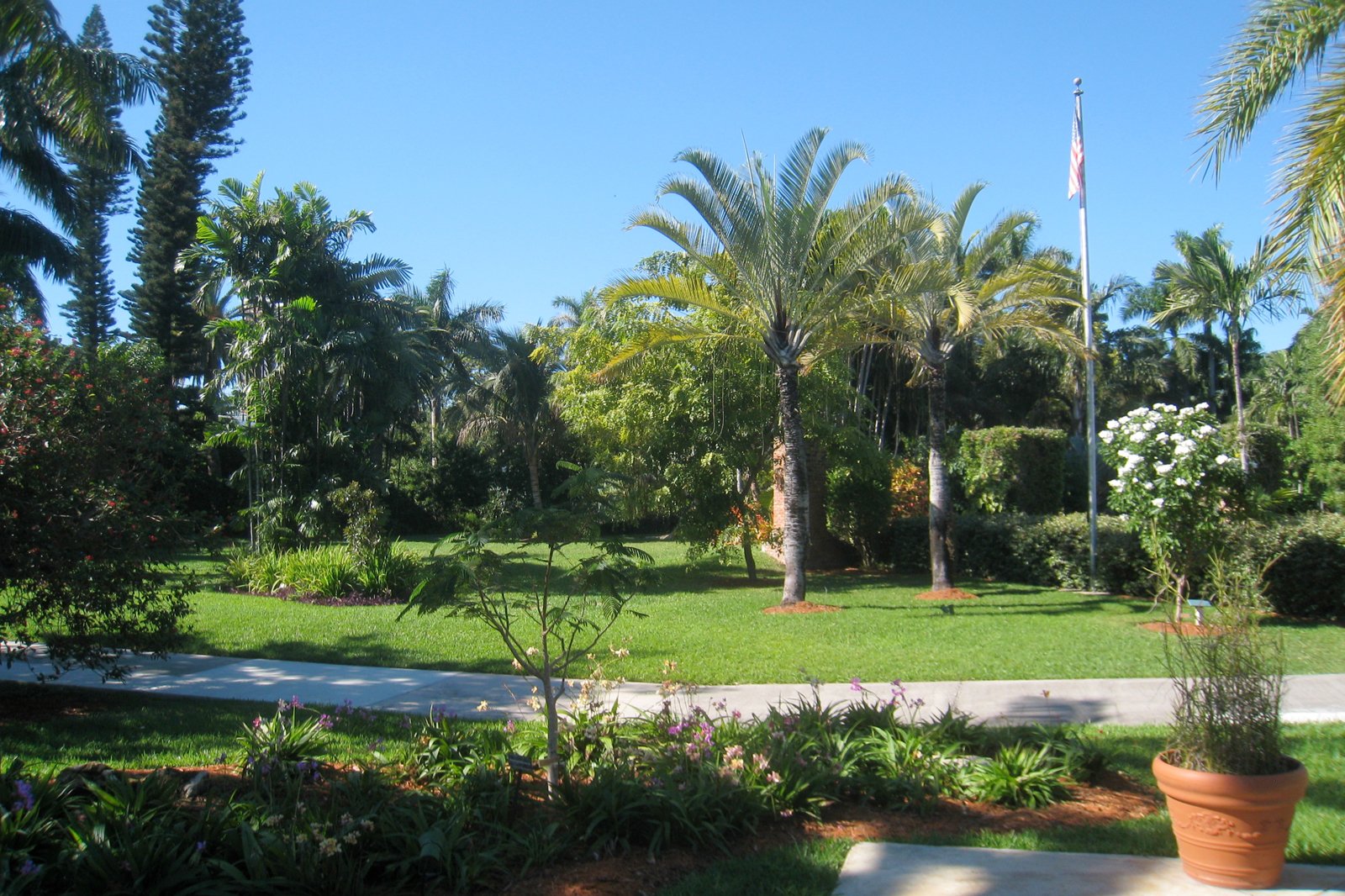 Retreat to Miami Beach Botanical Garden
A green oasis within Miami Beach's urban landscape
This green oasis is around only 4 acres in size, and is sandwiched between the Miami Beach Convention Center and the Holocaust Memorial. Despite its modest size, The Miami Beach Botanical Garden is a great spot to head to for a relaxing retreat among nature's artistry. Its collection ranges from palms and orchids to native Floridian species. Pathways will lead you on soothing walks through a beautiful Japanese and bamboo garden with a red bridge, as well as water gardens with stone fountains.
Location: 2000 Convention Center Dr, Miami Beach, FL 33139, USA
Open: Tuesday – Sunday from 9am to 5pm (closed on Mondays)
Phone: +1 305-673-7256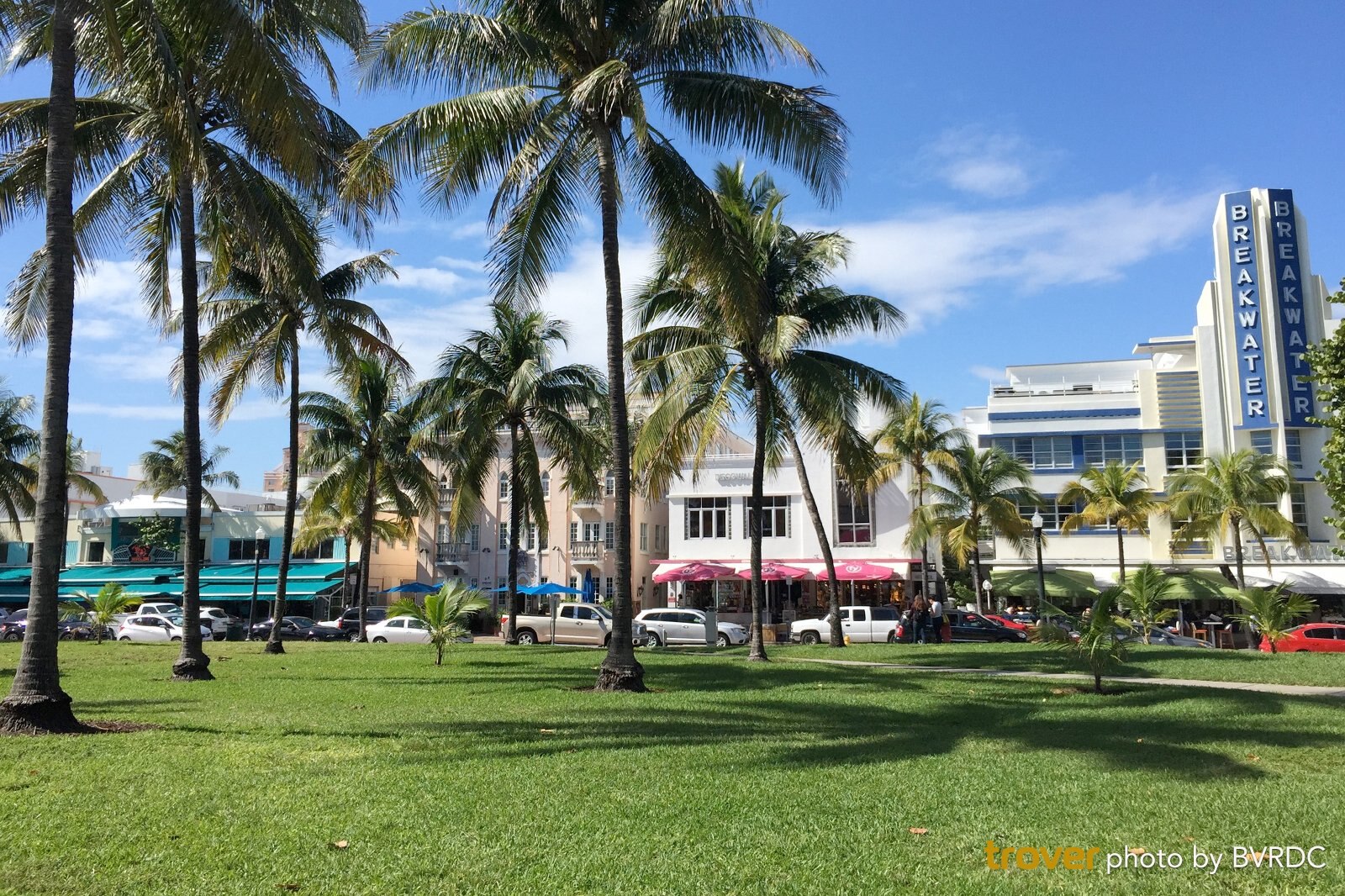 Explore the Art Deco District
A fun and unique walking experience
Overseen by the Miami Design Preservation League, this square-mile area adjacent Lummus Park is where you can enjoy one of Miami' Beach's most popular walking tours. Within the district, you can stroll along and around Ocean Drive, and find hundreds of pastel-coloured Art Deco buildings in varying styles and sizes. Most of these buildings, which include old hotels, restaurants and bars, date back to the early days of Miami Beach in 1915, and have been restored and repainted to their former glory.
Location: 1001 Ocean Dr, Miami Beach, FL 33139, USA
Phone: +1 305-672-2014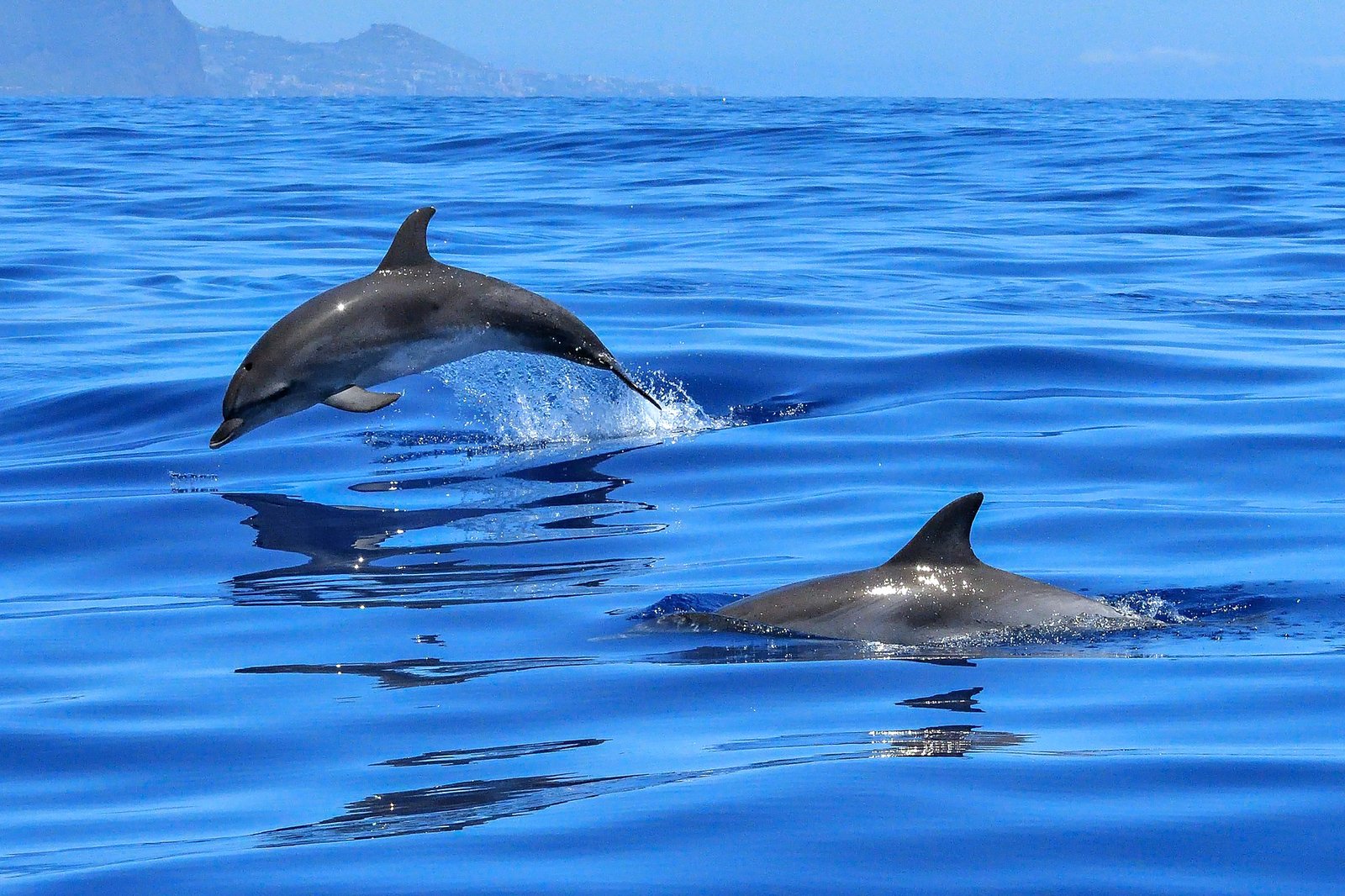 See dolphins with Ocean Force Adventures
A fun day out at sea in Miami's Biscayne Bay
Hop aboard a high-powered boat and explore the South Beach area and Miami's downtown skyline from the water. One of the popular operators providing such tours is Ocean Force Adventures, which sets off from the Miami Beach Marina. The tour takes you into Biscayne Bay, with various historical sites and city landmarks to see along the waterfront. You'll also get the chance to see some of the homes of the rich and famous, as well as dolphins and the Florida Manatee in the wild.
Location: 300 Alton Rd, Miami Beach, FL 33139, USA
Open: Daily from 9am to 7pm
Phone: +1 305-372-3388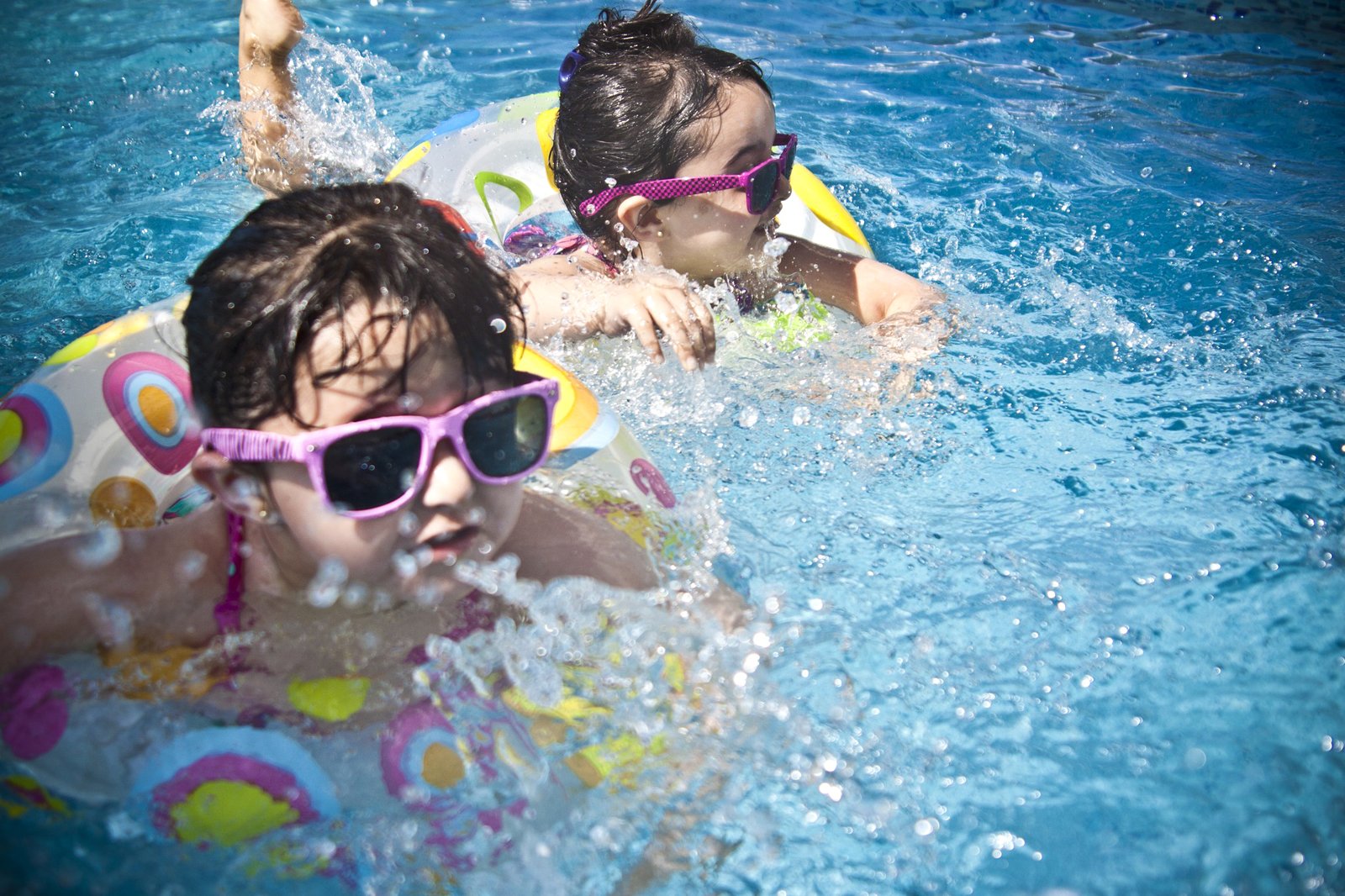 Take the kids to Flamingo Park
Where you can swim, play, and enjoy ball games
This sports and recreational park in the hub of South Beach features a tennis centre, an 8-lane running track and a field with artificial turf where you can have a game of soccer. Some tracks allow for biking and rollerblade fun. Some baseball players from the big leagues train on Flamingo Park's well-maintained baseball field during off season. There's also an aquatic centre and a playground onsite where younger kids can have a blast while staying active and keeping fit.
Location: 1200 Meridian Ave, Miami Beach, FL 33139, USA
Open: Monday – Sunday from 8am to 8.30pm
Phone: +1 305-673-7779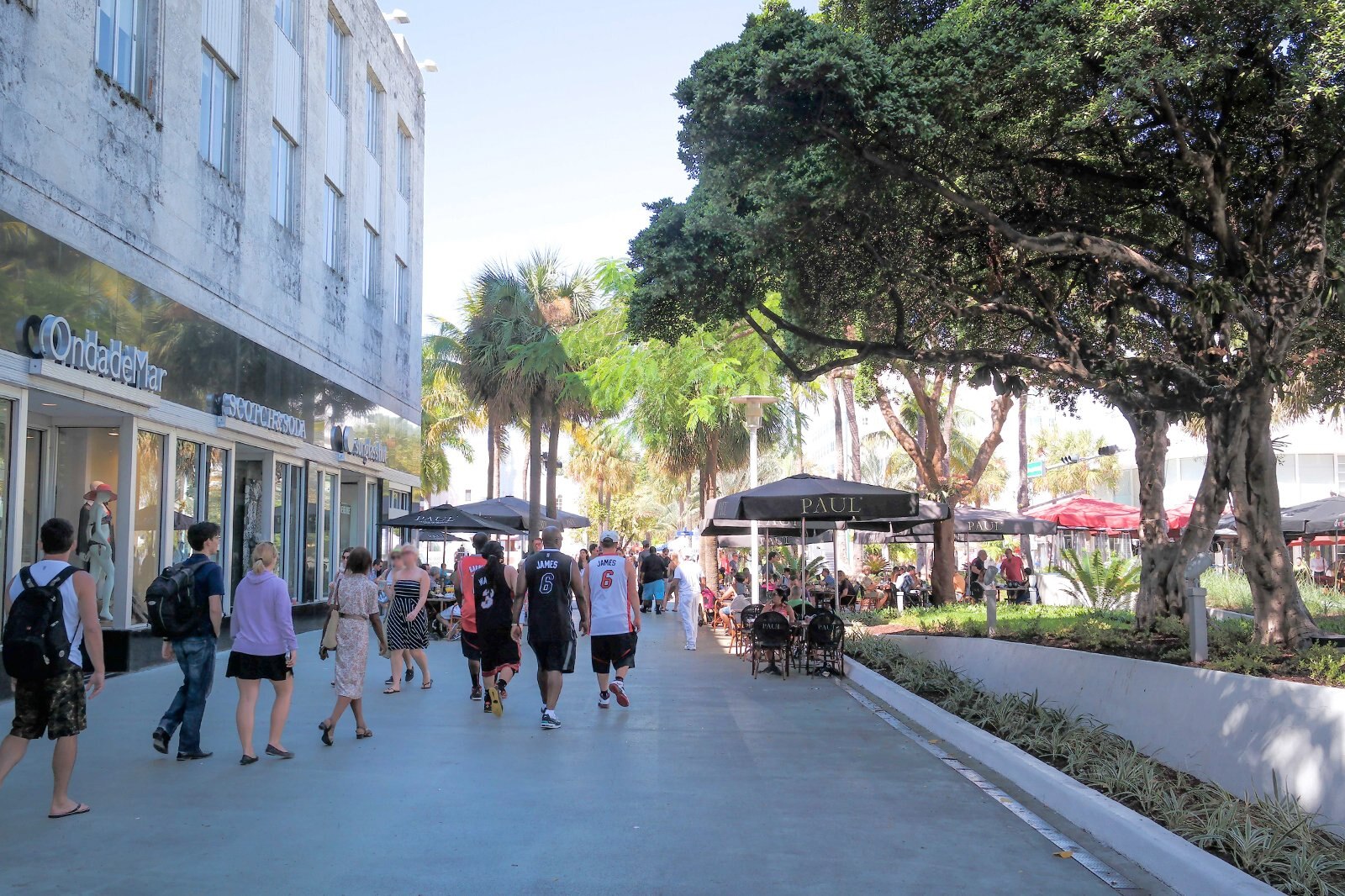 Shop along Lincoln Road
A walking street lined with boutiques and Art Deco theatres
For shopping walks in Miami Beach, hit Lincoln Road. This road is not only home to the namesake mall, but its whole length is lined with boutiques, restaurants, and nightspots. Well-preserved classical architecture and Art Deco buildings add to the scene, which harks back to the early Miami days. Some landmark venues include the Lincoln Theatre as well as the Colony Theatre. Among the prominent shops here are a GAP outlet, an Urban Outfitters, as well as a Diesel Store and an H&M.
Location: 1661 James Ave, Miami Beach, FL 33139, USA
Open: Daily from 9am to 5pm
Phone: +1 305-673-2217
photo by Visitor7 (CC BY-SA 3.0) modified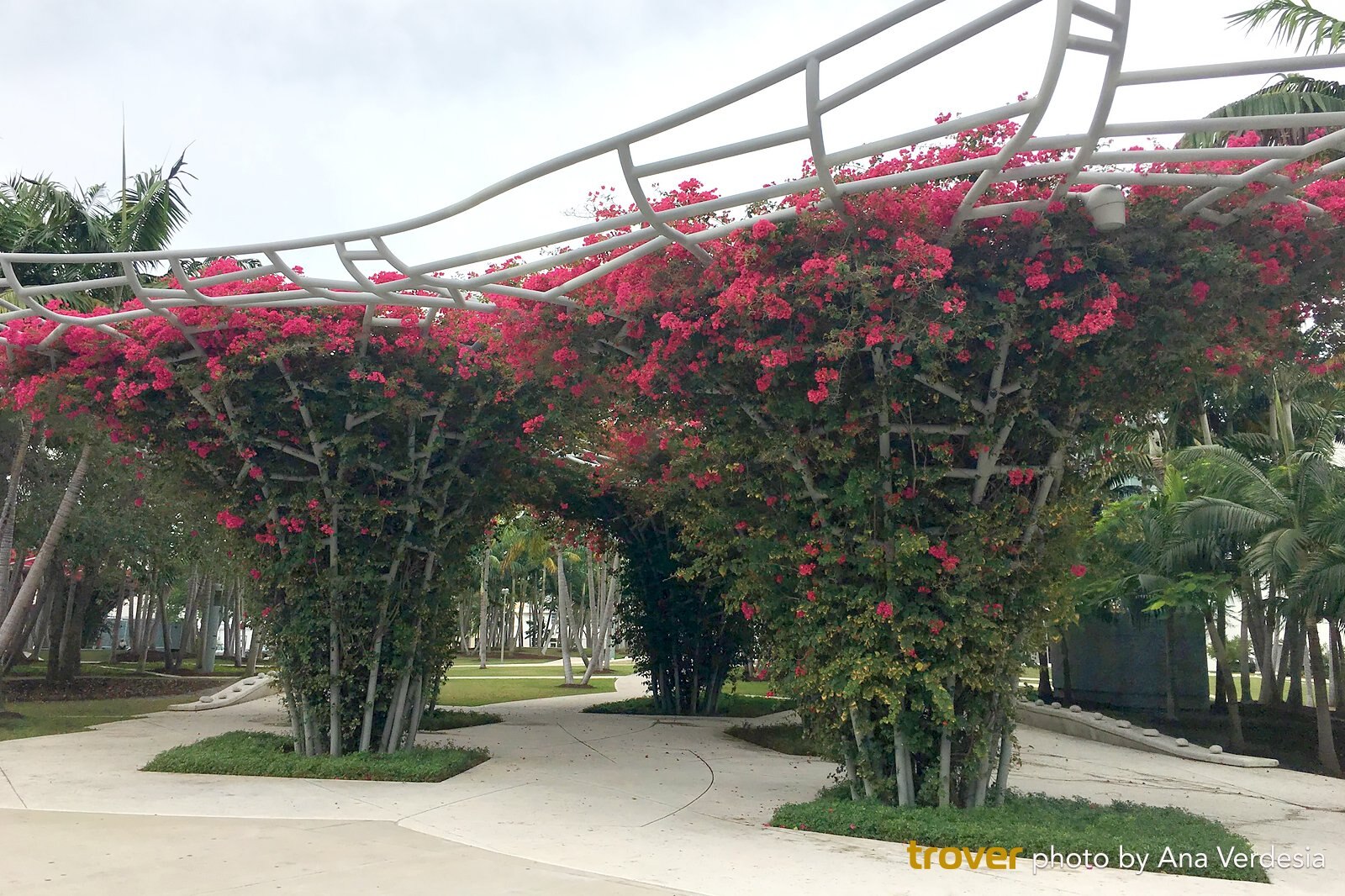 Watch outdoor movies at Soundscape Park
Listen to sold-out symphonies for free
This beautifully landscaped park features pathways that are adorned with sculpted pipes that blend with the bougainvillea. They're exceptionally colourful when in full bloom. The main highlight of Soundscape Park, however, is its outdoor events venue, which regularly hosts concerts and movie events accompanied by high-tech audio and visual effects. The park serves as the front grounds of the New World Center, which itself is home to the New World Symphony. You can also sit on the lawn here and enjoy the otherwise sold-out performances for free.
Location: 400 17th St, Miami Beach, FL 33139, USA
Phone: +1 305-673-3330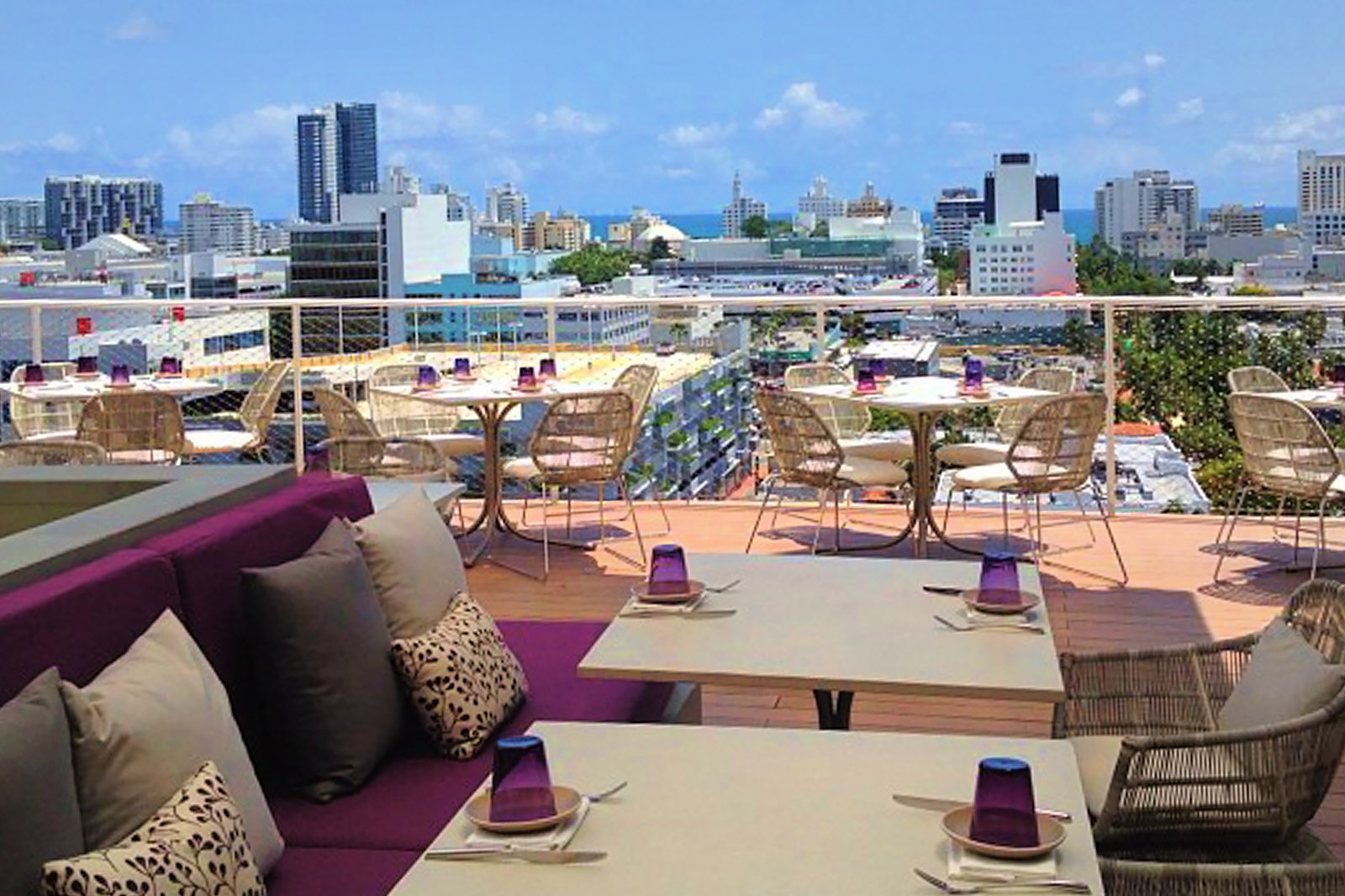 Chill on a rooftop at Juvia
Fabulous dining atmosphere with a view
You can find this lovely fusion rooftop spot at the western end of Lincoln Road. From its menu, you have a great selection of French, Peruvian and Japanese cuisines. There are table setups out on the scenic deck that can seat up to 4, though most of its patrons are couples. Purple-cushioned sofas are arranged around its 2 long water features, parallel to a bar that's backed by a tall vertical garden, all of which gives you to view Miami Beach's skyline over a specialty cocktail (around $18 a serving).
Location: 1111 Lincoln Rd, Miami Beach, FL 33139, USA
Open: Daily from 6pm to 11pm (Saturdays – Sundays also from 11.30am to 3pm)
Phone: +1 305-763-8272
Couples
Food
Nightlife
Luxury
photo by Ines Hegedus-Garcia (CC BY 2.0) modified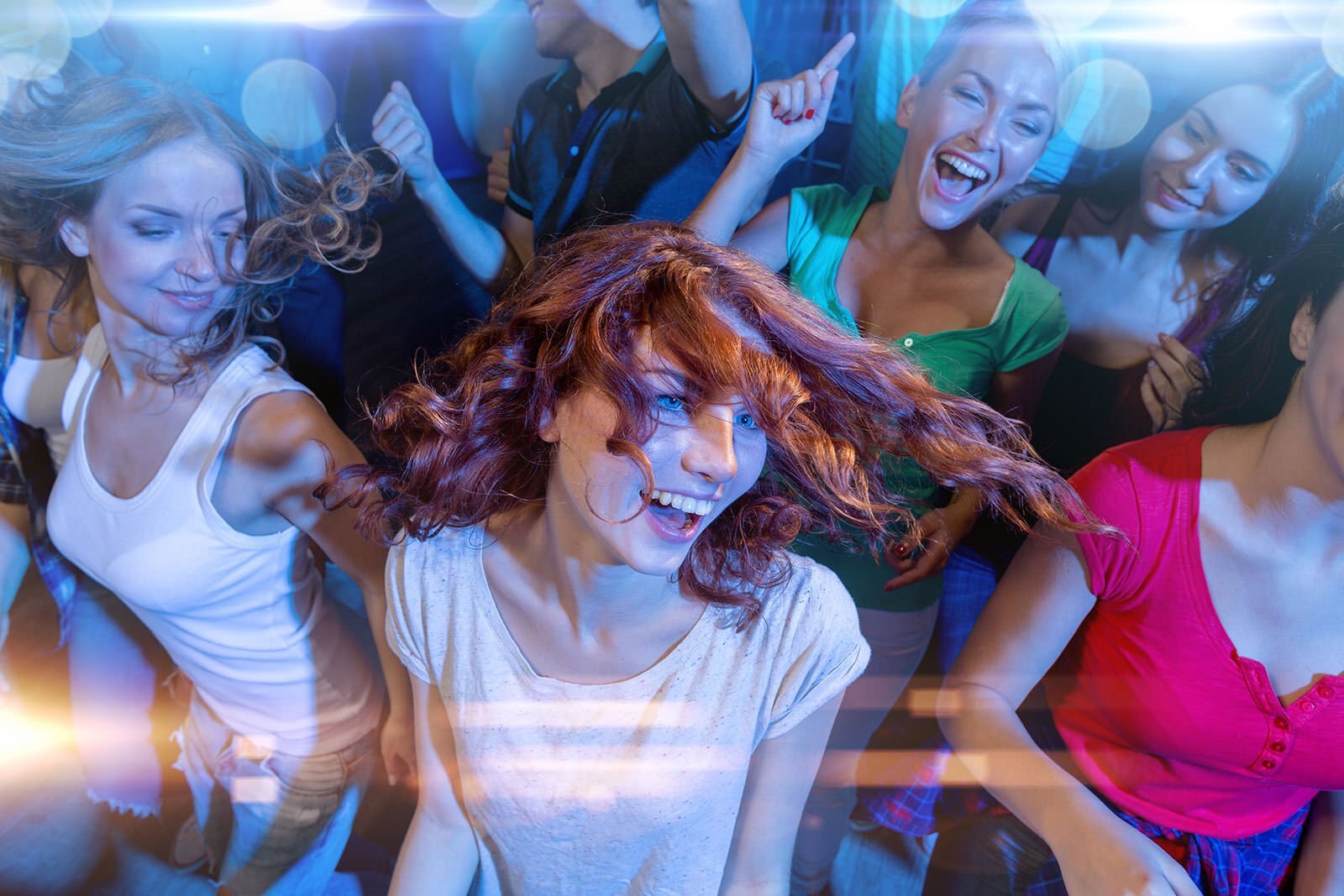 End the day partying at Nikki Beach Miami
One of Miami Beach's premier beach partying hubs
This beach club at One Ocean Drive is a landmark venue for chic parties. Nikki Beach Miami features a large oceanfront complex with an onsite restaurant serving seafood and sushi, as well as a club. There are cabanas and lounge beds on the sands of South Beach where you can soak up some rays by day, and which provide a respite from all the dancing during the party nights. A "beach chic" dress code applies.
Location: 1 Ocean Dr, Miami Beach, FL 33139, USA
Open: Daily from 11am to 6pm (Saturdays and Sundays until 11pm)
Phone: +1 305-538-1111