10 Best Things to Do in Houston
What is Houston Most Famous For?
Houston offers a cool mix of urban scenes imbued with American culture and history. While the city's name closely relates to the breakthroughs of manned space flight, you can enjoy a wealth of historical and modern sightseeing here on Earth. It's home to great museums, and there's even an urban park filled with well-preserved, centuries-old buildings.
Most of Houston's attractions cater to families with kids, and there are fun nightspots where grownups can have a blast. Here's a list of things to do in Houston in a day, showing you some of the highlights you can enjoy, taste, and experience in one of the greatest American cities.
What are the best things to do in Houston?
1
Start your day at Market Square Park
The hub of Downtown Houston's historical district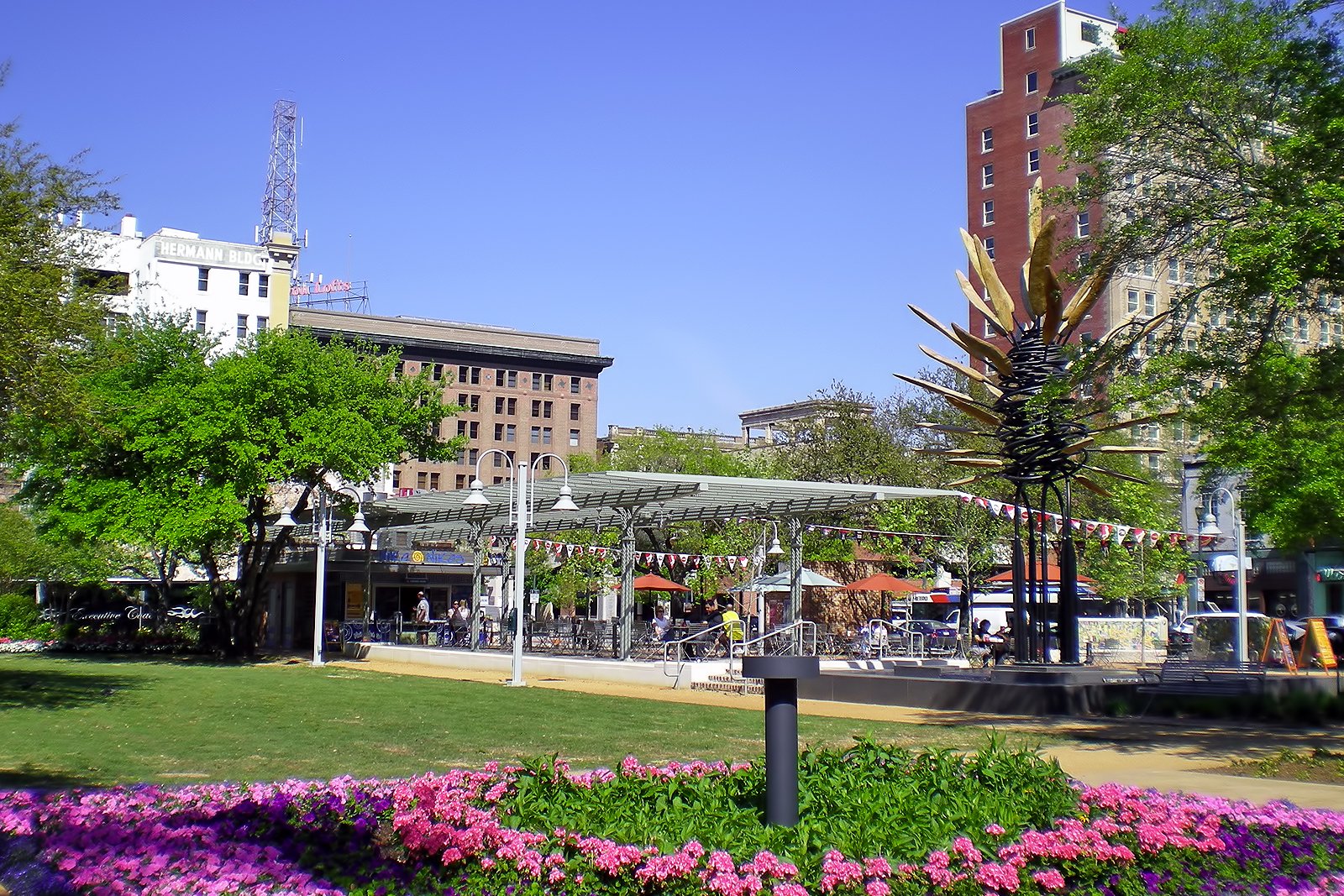 Hangout with Houston locals and fellow visitors at this vibrant public park in the city's historical district. Although it's compact, Market Square Park is filled with flower gardens and decorative art, and it's where you can expect a variety of community events held throughout the year. It features walls and elevated pathways covered in colourful mosaics. The mosaic fountain and the mosaicked benches along Preston Street are also eye-catching. There are plenty of shaded spots within the park to sit back and people-watch or enjoy the shows.
Location: 301 Milam St, Houston, TX 77002, USA
Open: Daily from 6 am to 11 pm
Phone: +1 713-650-3022
photo by Brian Reading (CC BY-SA 3.0) modified
2
Must-See: Space Center Houston
Inspiring the next generation of space explorers
Houston is inseparable from the history of manned space flight. It's home to the Space Center Houston, which is the Official Visitor Center of NASA Johnson Space Center. Between the carpark and its massive facility, you can see its main landmark in Independence Plaza: a replica of the space shuttle Independence, riding piggyback on top of the historical NASA 905 shuttle-carrier jumbo jet. Inside the space centre, you'll find a series of scientific exhibits related to space exploration, suitable for all ages.
Location: 1601 E NASA Pkwy, Houston, TX 77058, USA
Open: Daily from 9 am to 6 pm
Phone: +1 281-244-2100
photo by Romain2k (CC BY-SA 4.0) modified
3
Learn to skydive indoors at iFly
Pick up some freefall manoeuvres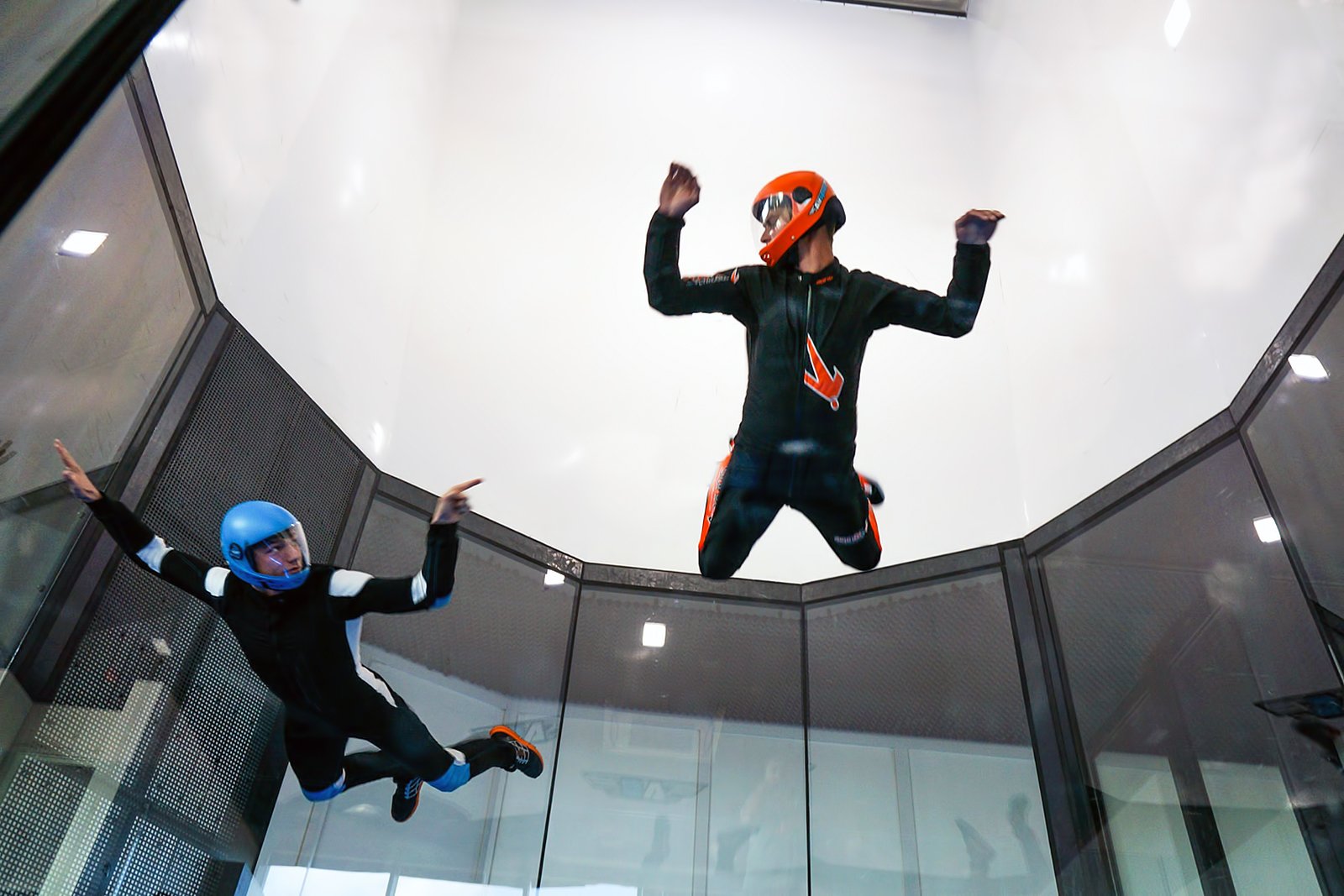 You don't need to don a parachute or hop on a plane to enjoy the freefall sensation of skydiving. Houston has iFly, a specially designed indoor skydiving facility where both kids and adults can learn the moves and enjoy the sensation in a safe and controlled environment. The flight chamber is basically a high-powered, upright wind tunnel. Overseen by a team of professional skydiving instructors, and after some brief tutelage and motivation, you can live your dream of flying in no time. Special gear includes a flight suit, a helmet, and protective goggles.
Location: 9540 Katy Fwy, Houston, TX 77055, USA
Open: Monday – Thursday from 10 am to 9 pm, Fridays from 10 am to 10 pm, Saturdays from 9 am to 10 pm, Sundays from 9 am to 9 pm
Phone: +1 281-942-4359
4
Take the kids to SplashTown
For a splashing fun day out in Houston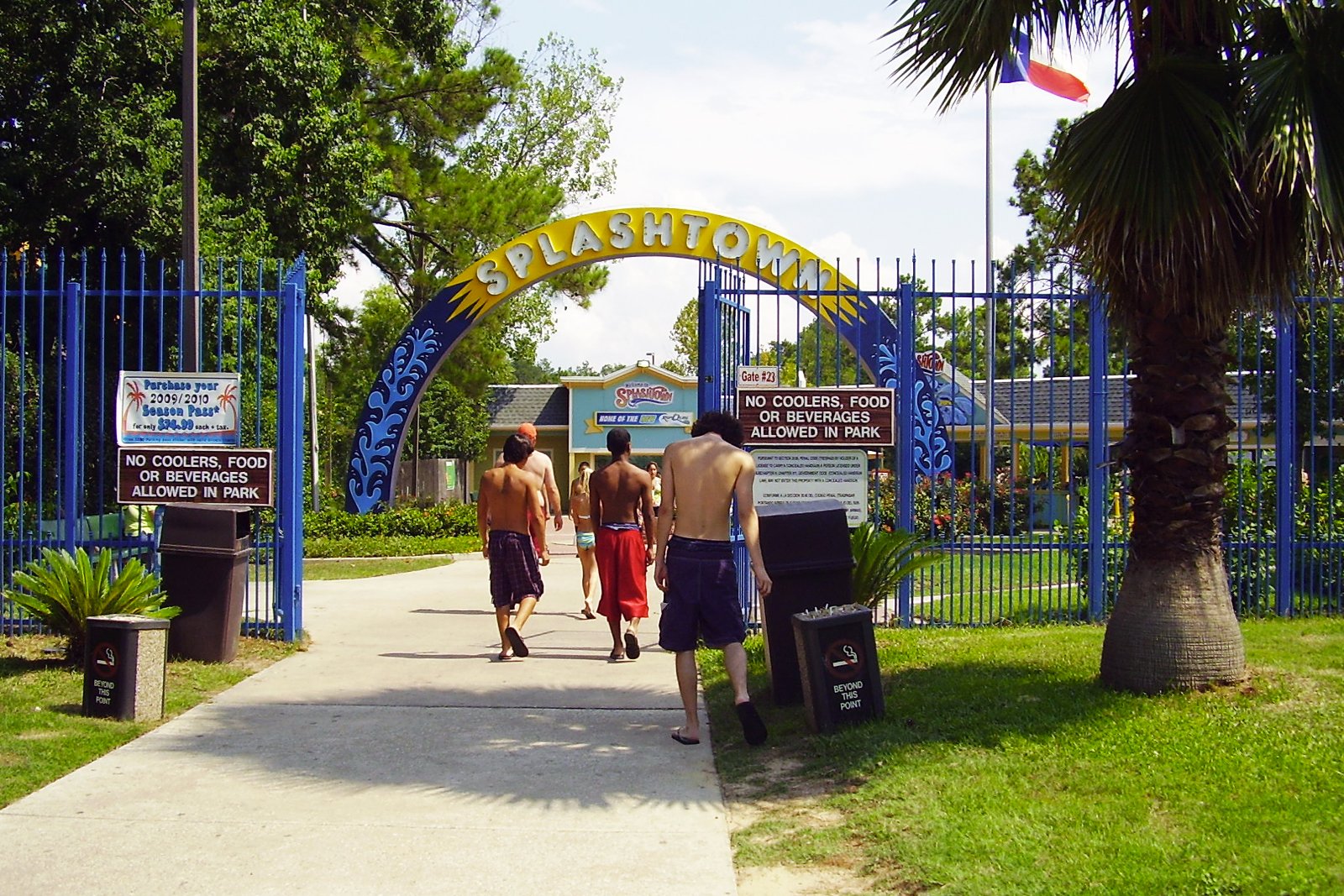 To beat the summer heat, you can take the family to Wet'n'Wild SplashTown, Houston's largest waterpark. You can reach SplashTown within a half-hour's drive north from Downtown Houston. For ultimate thrills, try exhilarating rides such as the 6-stories-tall Alien Chaser mega-slide, in which you can ride in tubes for 2, whiz through tunnels and whirl into 3 gigantic "saucers". Milder rides, good for all, include the Paradise River lazy river pool and the Wild Wave Pool with its artificially generated waves.
Location: 21300 Interstate 45 N, Spring, TX 77373, USA
Open: Daily from 10 am to 7 pm (Friday – Sunday until 8 pm)
Phone: +1 281-355-3300
5
Must-See: The Houston Museum of Natural Science
Where you can see massive dinosaur fossils and watch IMAX movie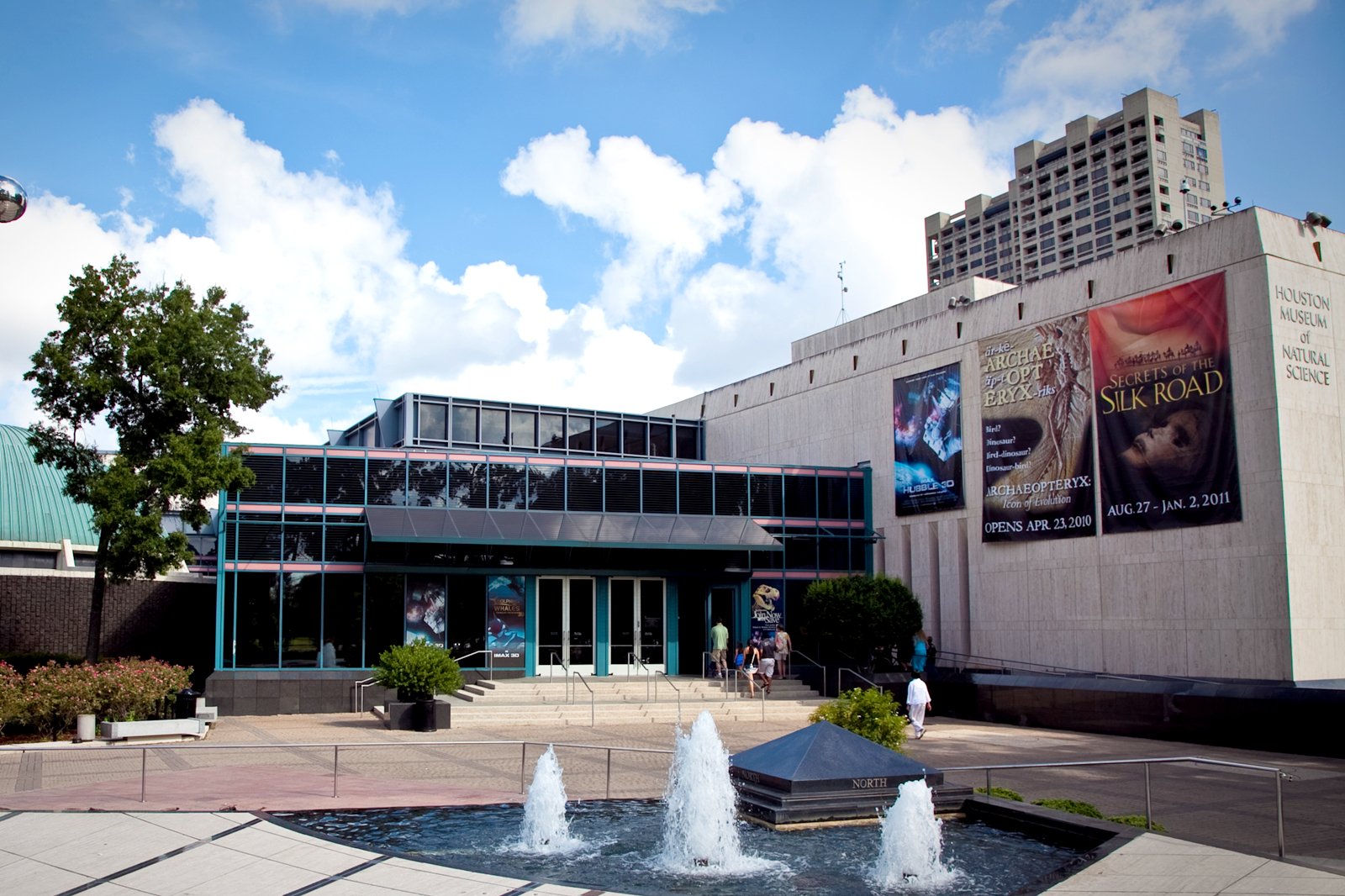 There's plenty going on in The Houston Museum of Natural Science. You can expect special exhibits held here throughout the year, ranging from scientific exhibitions of Sherlock Holmes' crime-solving methods, to impressive photographic showcases from the Wildlife Photographer of the Year. Permanent exhibitions include an amazing butterfly exhibit, the Hall of Ancient Egypt, the Cullen Hall of Gems and Minerals, and the Morian Hall of Palaeontology, that's filled with towering dinosaur fossils. The Wortham Giant Screen Experience shows stunning IMAX documentaries, suitable for all ages.
Location: 5555 Hermann Park Dr, Houston, TX 77030, USA
Open: Daily from 9 am to 6 pm
Phone: +1 713-639-4629
photo by Ed Schipul (CC BY-SA 2.0) modified
6
Try the fajitas at Ninfa's
A Houston diner serving legendary Tex-Mex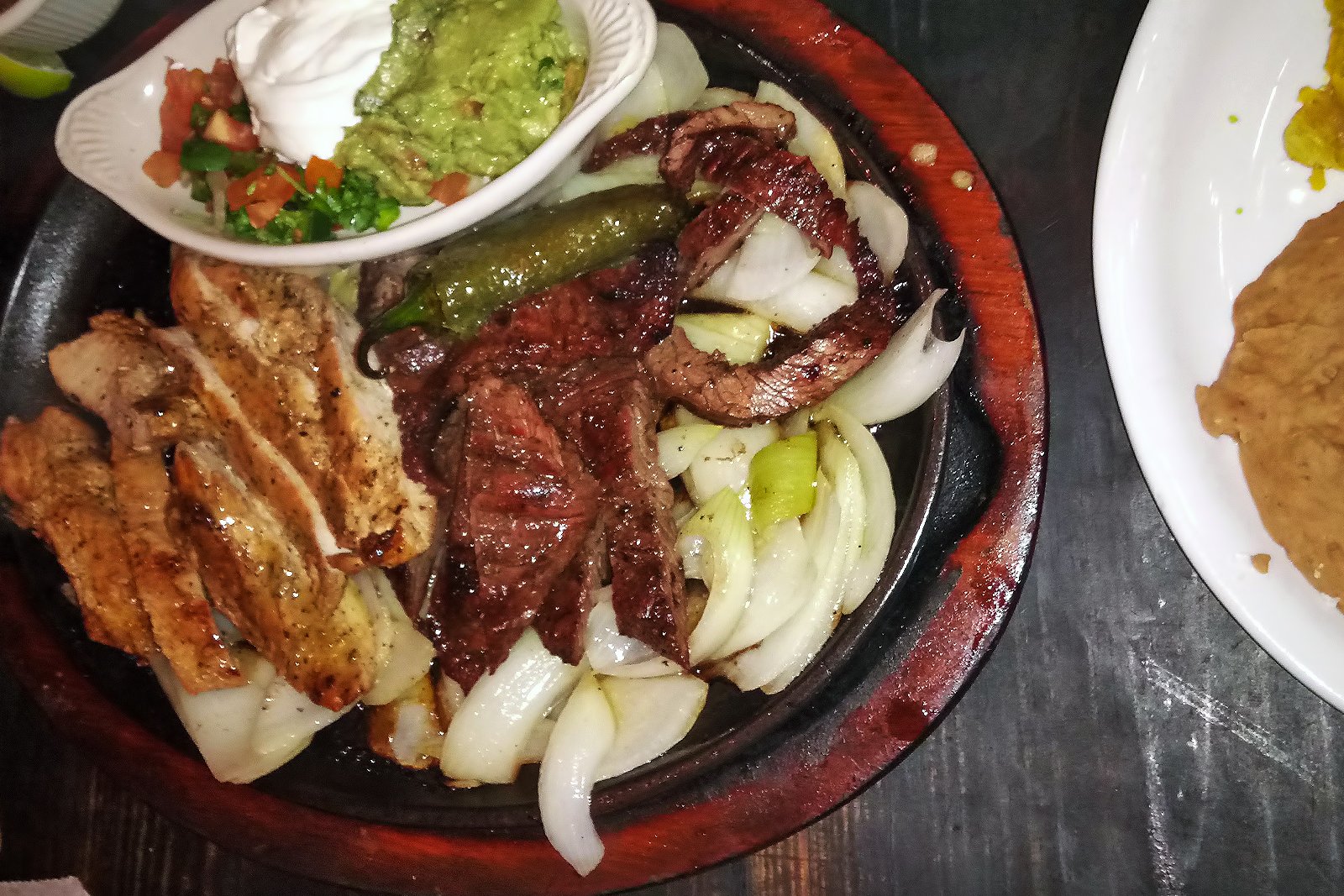 Try out some original Houston Tex-Mex flavours at Ninfa's, a rustic restaurant at Houston's 2704 Navigation Boulevard. Among the tasty signature delights that you can order here are their tacos, jumbo lump crab cakes, and fajitas. The fajitas, particularly, are legendary and have long been the main draw here. It uses select skirt steak, and Ninfa's own original recipe is said to date back to 1973. Accompanying its Tex-Mex selections are an assortment of handcrafted cocktails. Try the famous Ninfarita, its signature Margarita that uses Agave Tequila Blanco.
Location: 2704 Navigation Blvd, Houston, TX 77003, USA
Open: Monday – Thursday from 11 am to 10 pm, Fridays until 11 pm, Saturdays from 10 am to 11 pm, Sundays from 10 am to 10 pm
Phone: +1 713-228-1175
photo by WhisperToMe (CC BY-SA 3.0) modified
7
Shop at The Galleria
Houston's main shopping mall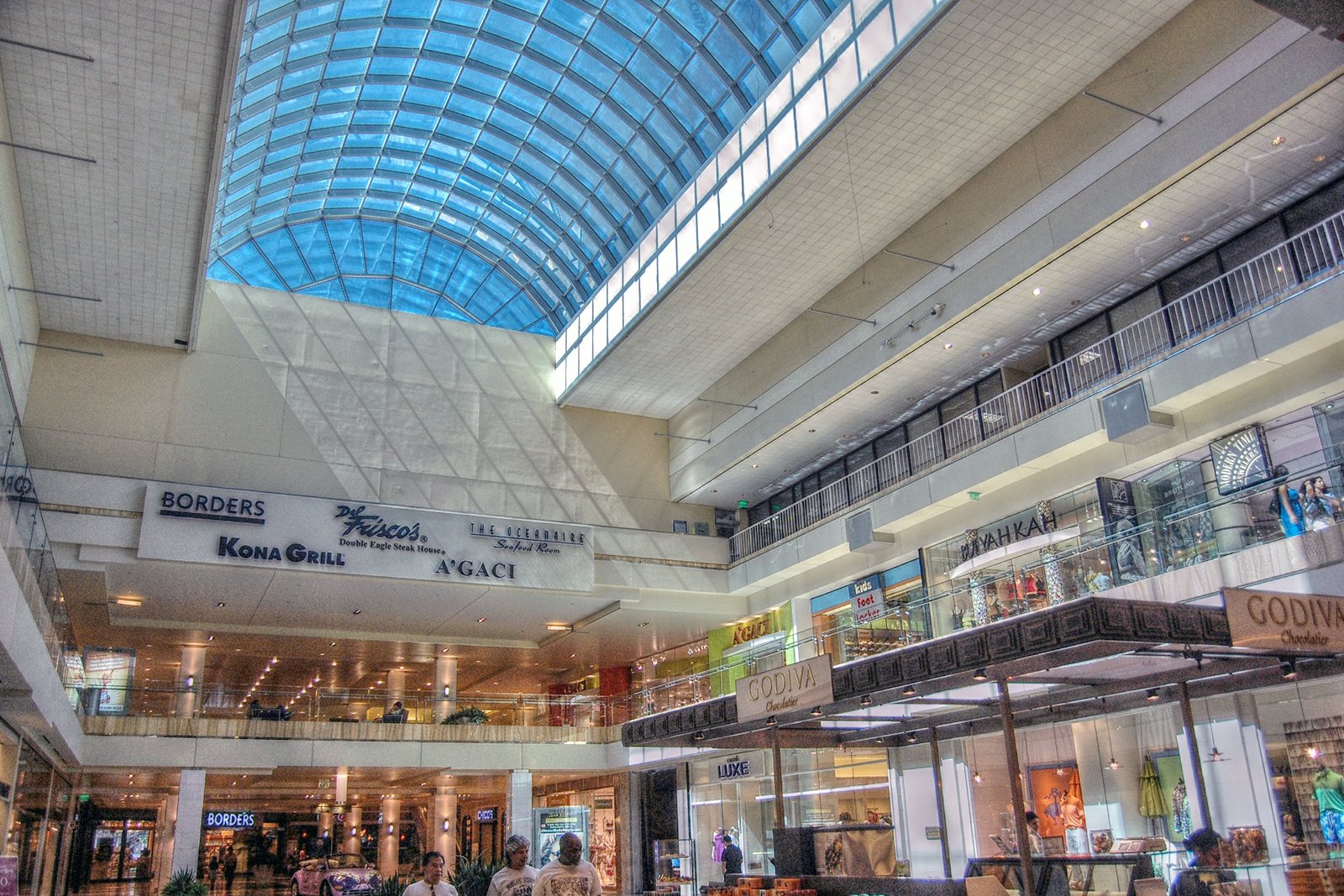 For one of Houston's best modern shopping experiences, head up to The Galleria in the city's Uptown District. It's the largest of its kind in whole Texas and one of the largest in the States. Inside its massive complex you can find notable anchor stores such as Neiman Marcus and a Macy's. The mall also houses some world-renowned restaurant franchises, including Houston's own Nobu Sushi and Japanese. You can check out its indoor ice rink that occupies most of its massive main atrium.
Location: 5085 Westheimer Rd, Houston, TX 77056, USA
Open: Monday – Saturday from 10 am to 9 pm, Sundays from 11 am to 7 pm
Phone: +1 713-966-3500
photo by Jerald Jackson (CC BY 2.0) modified
8
Visit historical houses at Sam Houston Park
A beautiful walk that takes you back in time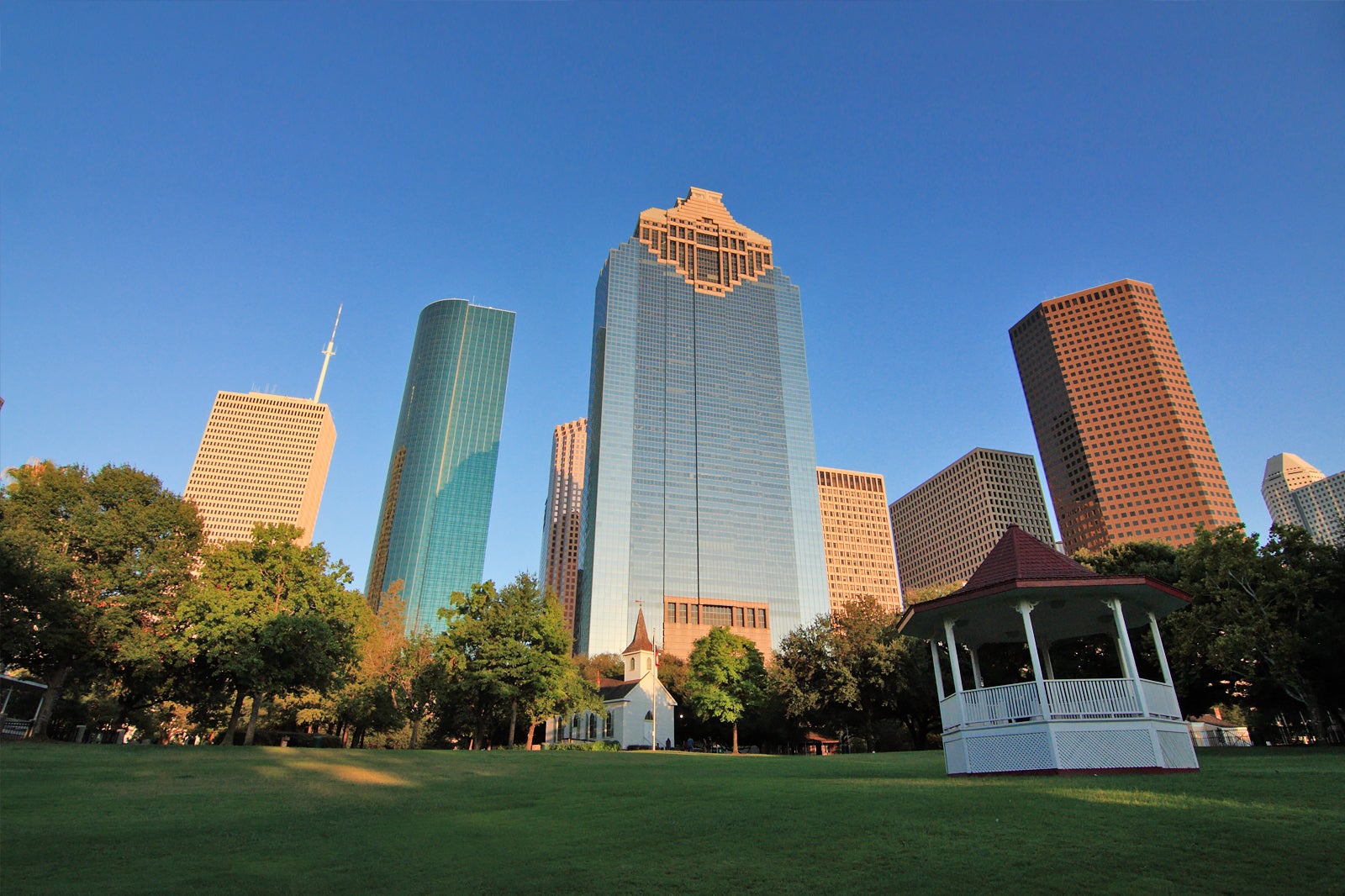 Part of Houston's colourful heritage is well-preserved at Sam Houston Park. This green space in Downtown Houston features neat pathways and lakes, with several historical homes throughout. These include old wooden cabins, a 19th-century church that was built by early German and Swiss immigrants, and the prominent Kellum-Noble House which is Houston's oldest known brick house. The park is overseen by Houston's Heritage Society, from where you can book for guided tours of the park and its interesting structures.
Location: 1000 Bagby St, Houston, TX 77002, USA
Open: Daily from 7 am to 7 pm
Phone: +1 832-394-8805
9
Watch a show at the Music Box Theater
Broadway musicals and comedies in Houston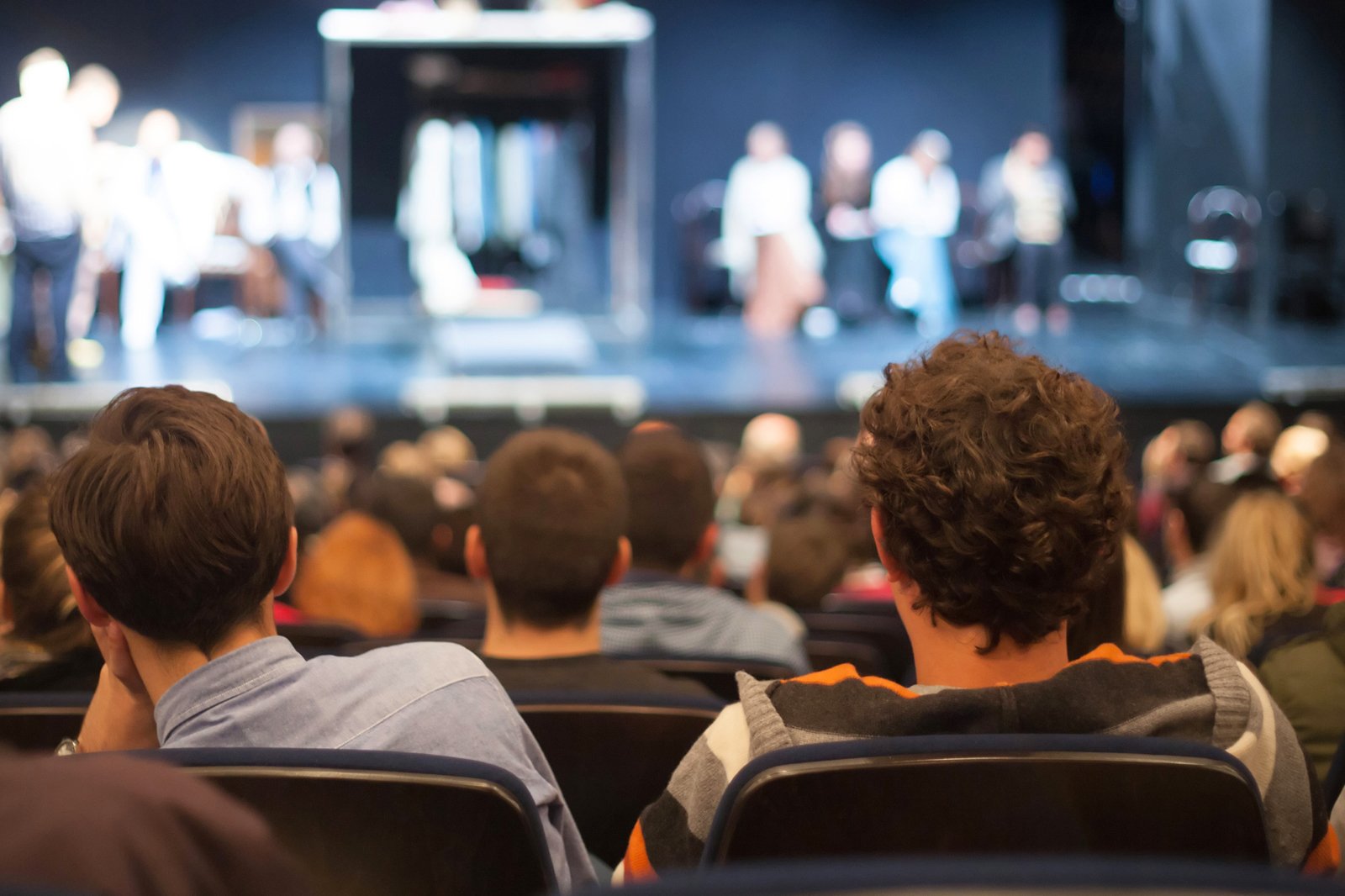 You can enjoy great evening entertainment in Houston at the Music Box Theater. It offers an intimate setting, and puts on a good variety of Broadway shows and cabarets that are backed by its highly talented cast and band. Most of its shows are original musical productions. Some of its shows present a blend of comedy and drama, with hits from some of the greatest bands greatest like The Beatles. Other shows are themed around nostalgic songs of the 50s, 60s, and 70s.
Location: 2623 Colquitt St, Houston, TX 77098, USA
Open: Tuesday – Thursday from 10 am to 4.30 pm, Friday – Saturday 10 am to 7 pm, Sundays from 11 am to 2 pm (closed on Mondays)
Phone: +1 713-522-7722
10
End the day singing along at Pete's Dueling Piano Bar
For a Texan Rock n' Rolling night out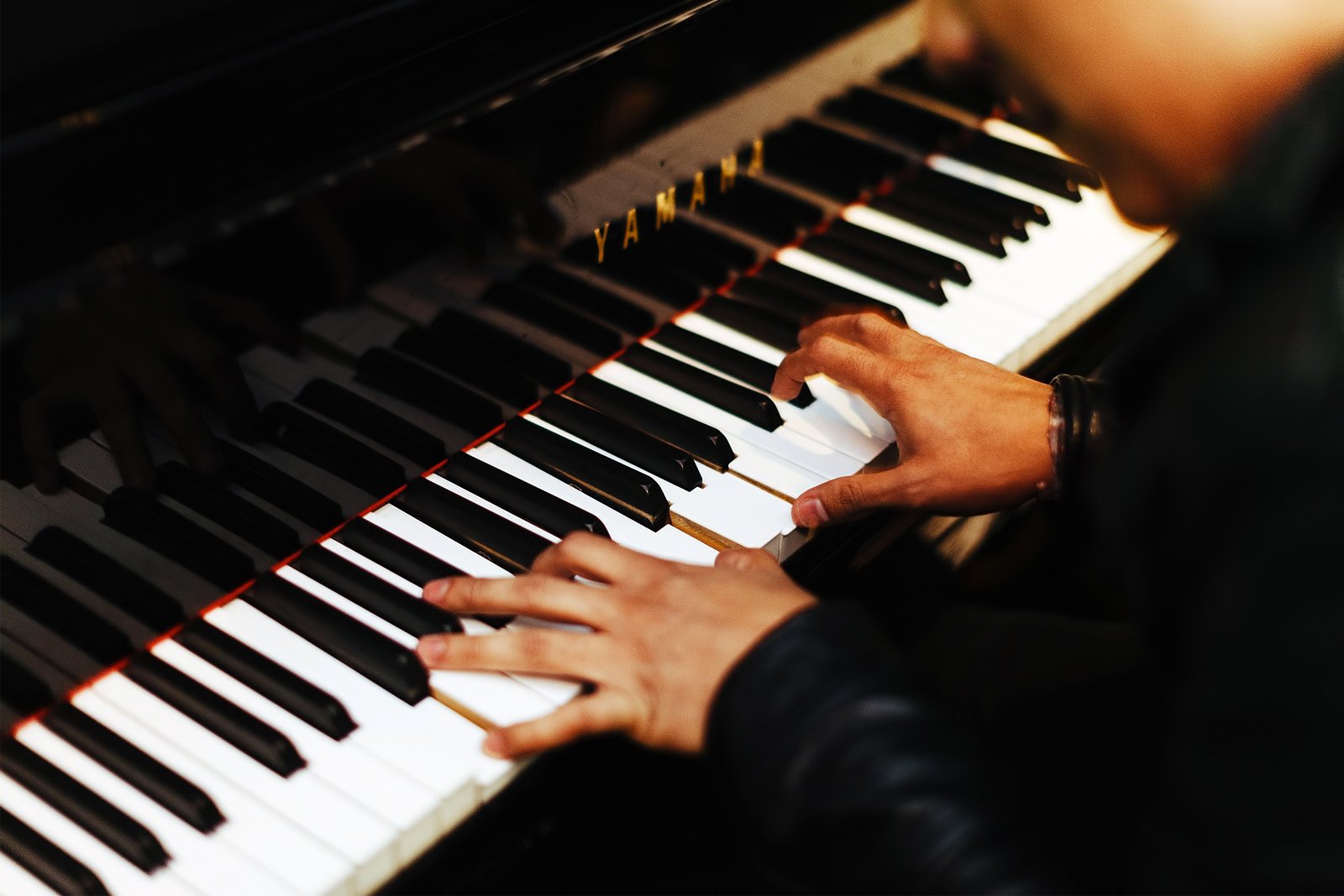 Enjoy a night out in Houston that's filled with music where you can sing along with your old friends and make new ones. Pete's Dueling Piano Bar is Houston's most famous piano bar, where 2 pianists on stage get into a "piano battle" almost every night. They play portions of well-known songs in a fun and exhilarating sequence, while you and the rest of the whole audience shout along. Their playlist can include anything from the 70s to the latest modern hits that seniors may find difficult to follow.
Location: 1201 Fannin St #310, Houston, TX 77002, USA
Open: Wednesday – Saturday from 7 pm to 2 am
Phone: +1 713-337-7383