12 Best Things to Do for Couples in San Francisco
San Francisco's Most Romantic Places
The best things to do for couples in San Francisco offer moments of romance and intimacy during your city getaway. San Francisco's most romantic places range from serene lakes in the city's vast and beautiful urban oasis to adventures high and low that are bound to impress your significant other.
The best things to do for couples in San Francisco cater to both ends of the spectrum when it comes to budget preferences. You can go for all-out luxury and splurging, or go easy on the wallet with simple but fun recreational activities that can help kindle some love. Read on for our list of the most romantic things to do in San Francisco.
What are the most romantic things to do in San Francisco?
1
Stow Lake
A serene and romantic lake in the heart of Golden Gate Park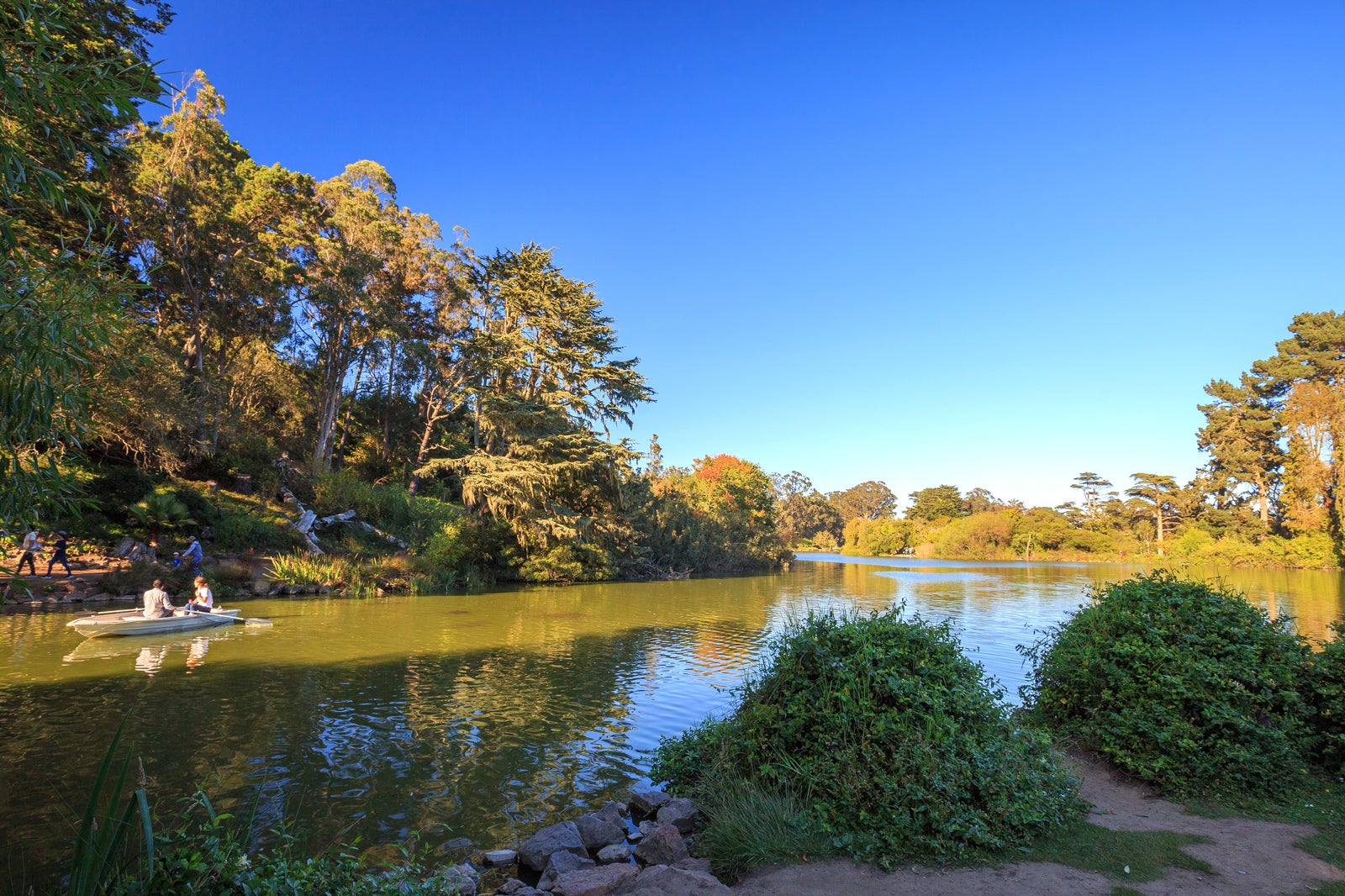 Romantics looking for quiet escape can find this serene lake in the heart of Golden Gate Park. It's highly popular for boating, with rowboats, electric boats, and pedal boats available for rent (for around $23 an hour) from the Stow Lake Boathouse on the north-western bank. Cruising along, take in the pretty landscapes and the local birdlife, and enjoy picnic spots with benches and ample tree shade around the lake. Be sure to cross the stone bridges that connect to Strawberry Hill, the small forested island at the lake's centre.
Location: 50 Stow Lake Dr E, San Francisco, CA 94118, USA
Open: Monday – Friday from 10 am to 5 pm, weekends from 10 am to 6 pm
Phone: +1 415-386-2531
2
Moraga Stairs at Grandview Park
Discover a secret passage to a scenic hill in the Sunset District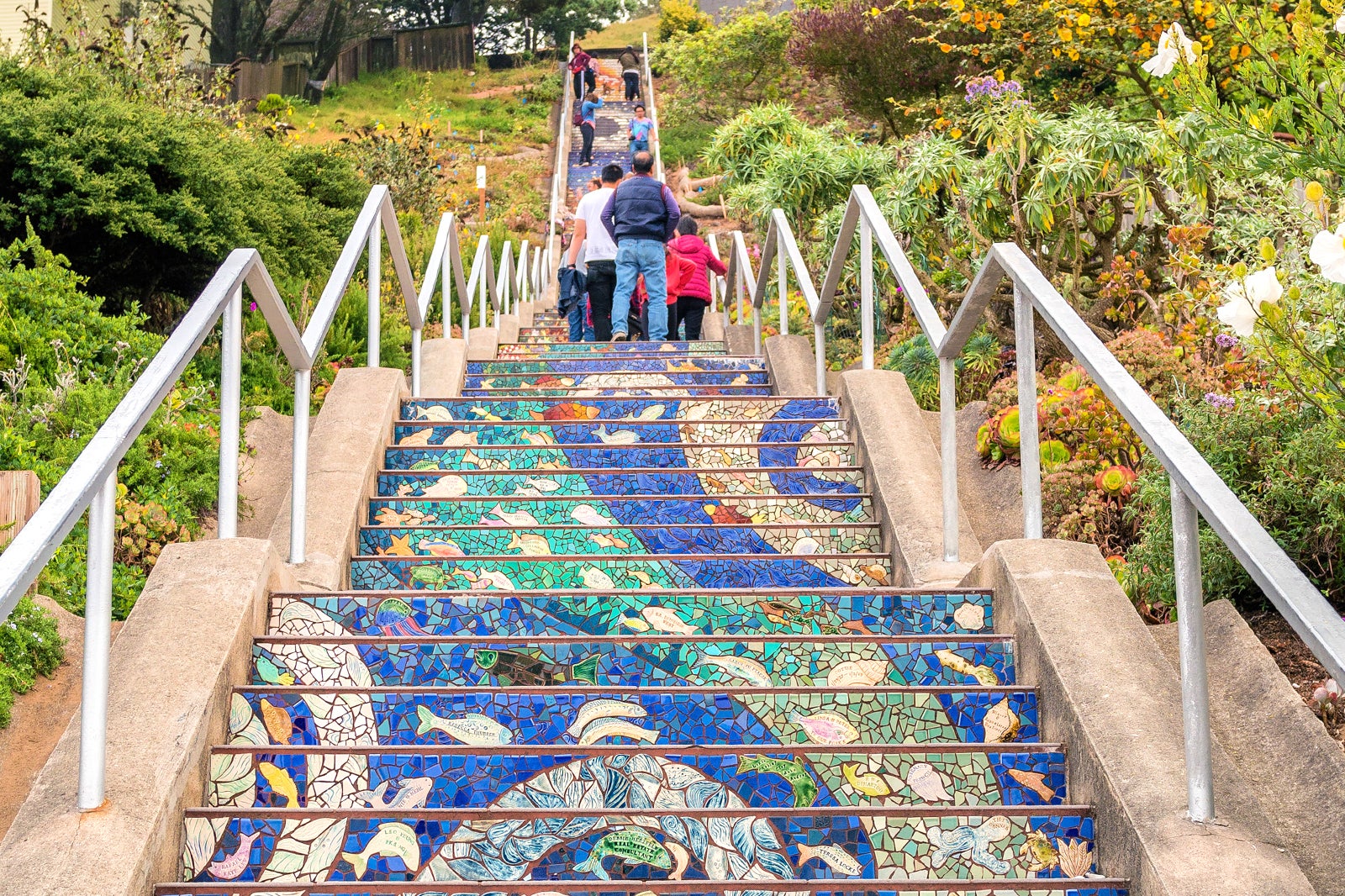 The Sunset District is aptly named, as it is home to Grandview Park, which is a scenic hilltop that you can climb up for wonderful sunset views. The vista spreads over the neat layout of San Francisco's west-central neighbourhood, with the waters of the bay in the distance. The elevated park is a great feature for romantic couples looking for a fun and intimate hike within the city, and it offers a unique bonus: mosaic-tiled steps at its base on Moraga Street. The pretty staircase is a result of the community's creative drive and is a local attraction on its own.
Location: 1705 14th Ave, San Francisco, CA 94122, USA
Open: Daily from 5 am to 10 pm
Phone: +1 415-831-2700
Couples
Families
History
Photo
There are many ways to enjoy San Francisco's vast green oasis. For couples, tandem bikes promise a fun and even romantic day out. You can find a handful of Golden Gate Park bike rentals within easy reach. A popular spot for renting tandem bikes is the Bay Bike City Rentals on Taylor Street. It's conveniently near the Golden Gate Park and offers a wide range of specialty bikes to choose from. Tranquil trails within the park will allow you to discover unique spots, such as the tranquil Japanese Tea Garden and the romantic, flower-filled Shakespeare Garden.
Read more
Location: 1000 John F Kennedy Dr, San Francisco, CA 94122, USA
Phone: +1 415 831 2700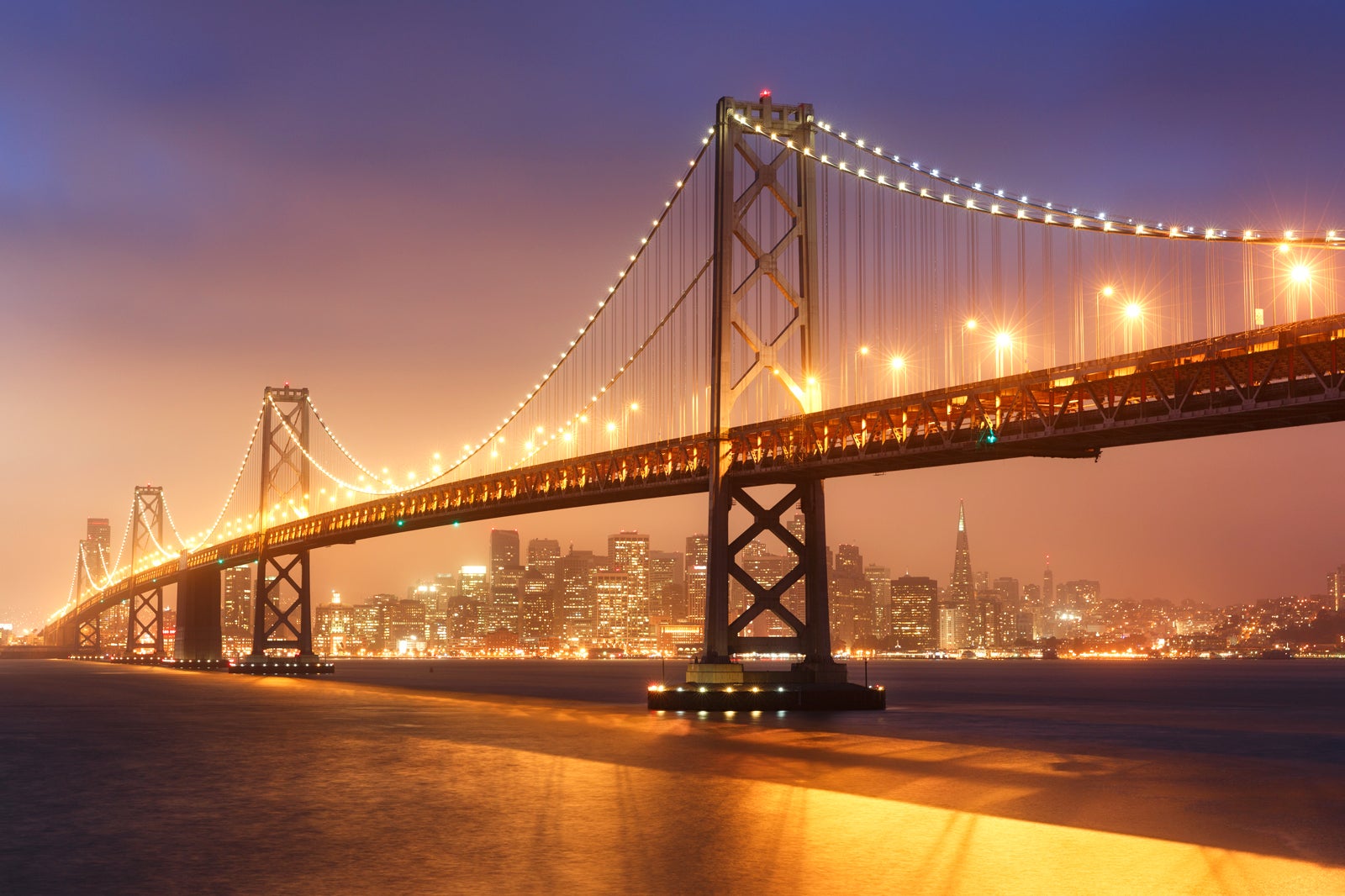 Ranked among the largest light art installations in the world, the Bay Lights put on a mesmerising show nightly from sunset until morning. It uses the San Francisco-Oakland Bay Bridge as its magnificent canvas. The installation was designed by Leo Villareal, a prominent light artist who promotes a blend of art and innovative technology with a tendency towards lighting up grand architectural sites. The Bay Lights spans a monumental 1.8 miles long, with 25,000 individually programmed white LED lights.
Read more
Location: San Francisco-Oakland Bay Bridge, San Francisco, CA, USA
5
Romantic couple's spa
Pamper yourselves with a blissful treatment for 2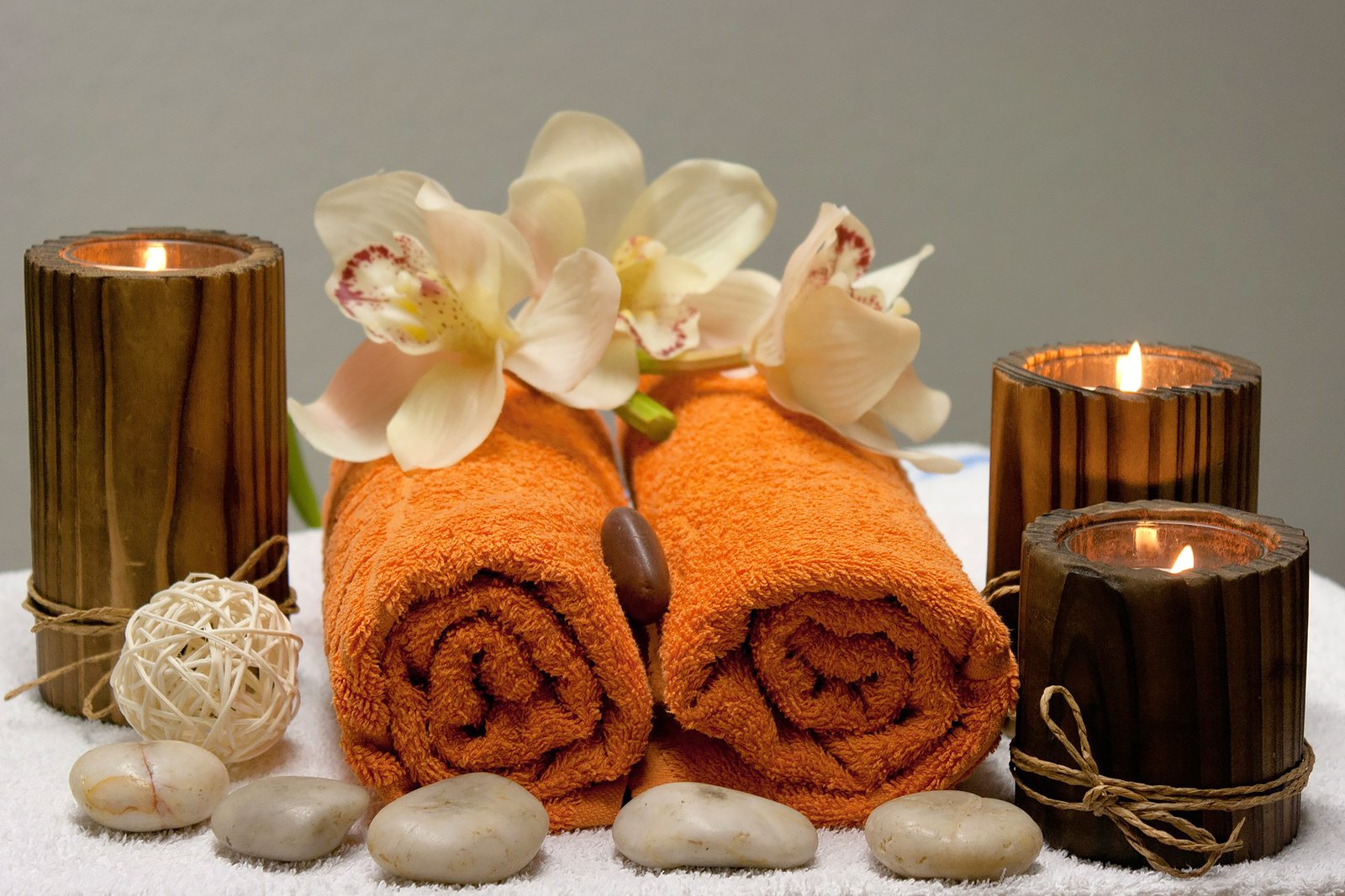 The San Francisco Bay Area has a great collection of day spas and wellness centres. Some of these offer soothing pampering sessions just for 2. Earthbody on Laguna Street has "essential" package selections that incorporate calming strokes to balance your body and mind and include a choice of "mini rituals" such as jute brushing, hot stone applications, or facials. SenSpa on Gorgas Avenue presents a "Spa Tryst for Two" where you can enjoy a couple's massage in spacious and private suites, followed by an organic lunch for 2.
6
Sunset cruise on a luxury yacht
Enjoy magical moments in the Bay of San Francisco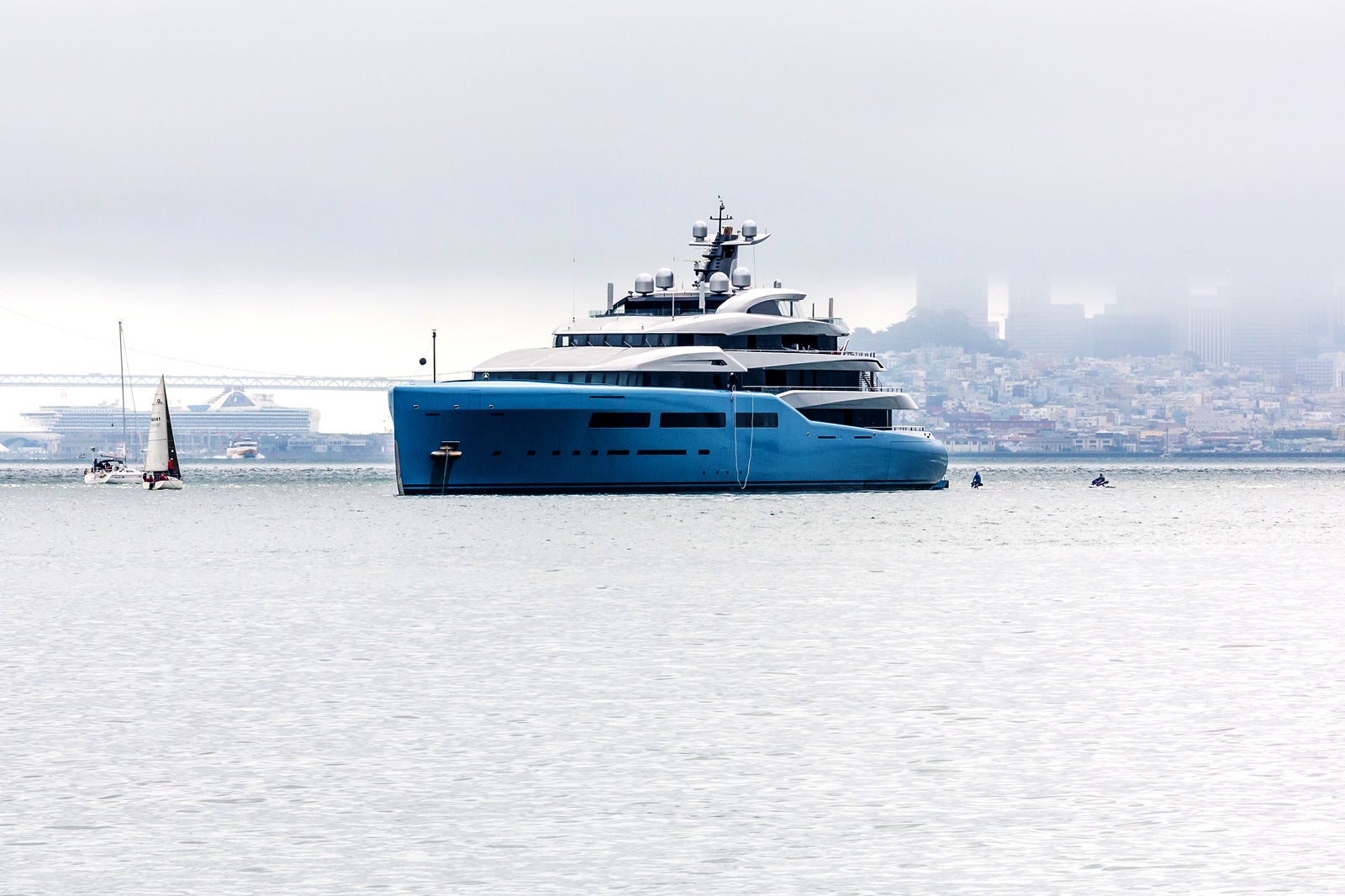 Take in the beauty of San Francisco Bay with an unforgettable sailing cruise at sunset. You can admire some of the city's renowned landmarks from the water, such as the magnificent Golden Gate Bridge, the high-rise cityscape of Downtown San Francisco, the Oakland Bay Bridge with its Bay Lights feature, and the notorious prison island of Alcatraz. Add champagne to the evening skies that slowly fade to crimson – it can be a truly magical sailing experience.
7
Guided seaplane tour over San Francisco
Enjoy breathtaking views over the Bay Area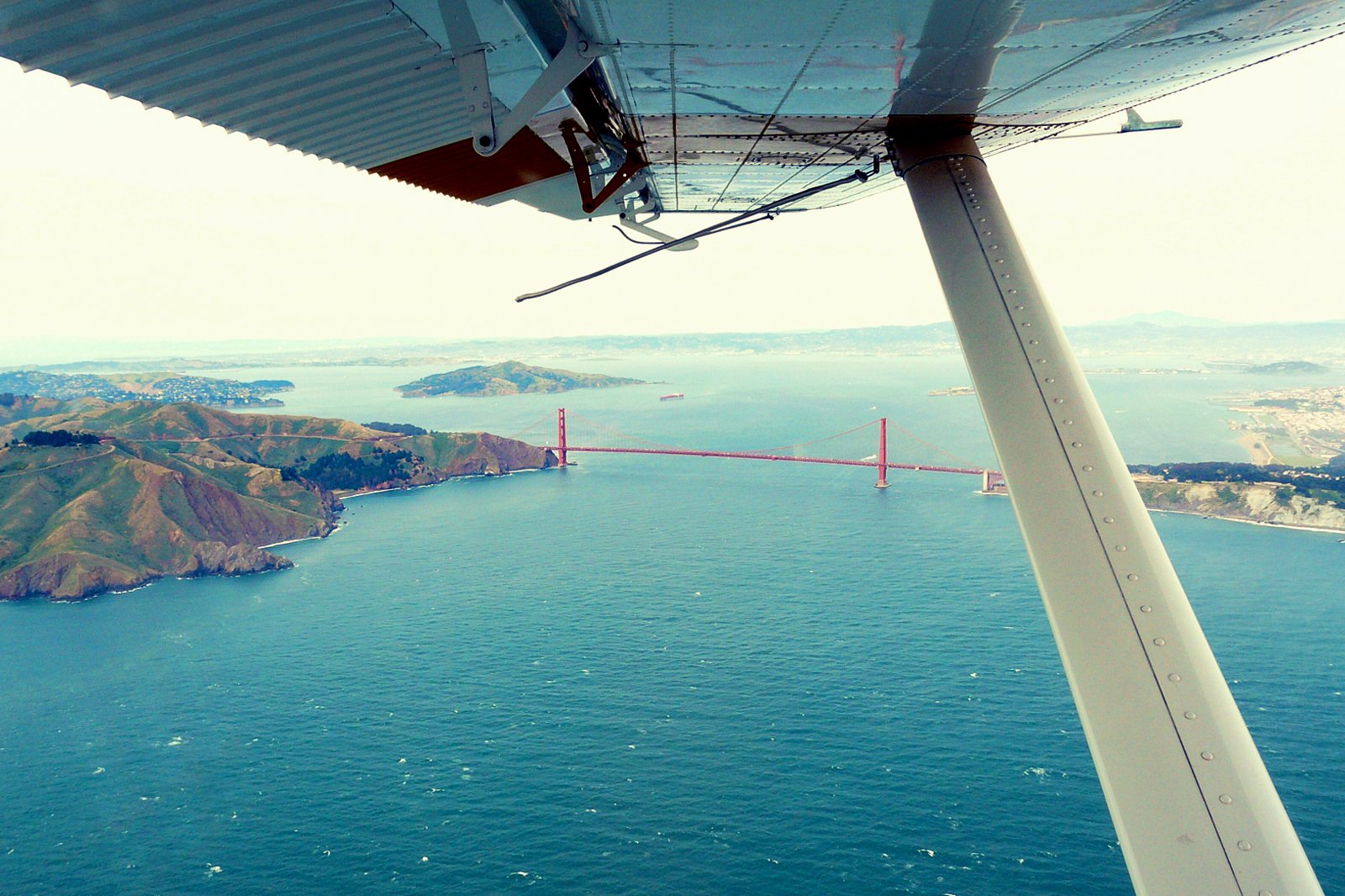 Couples
Photo
Luxury
Adventure
A guided seaplane tour allows you to enjoy breathtaking bird's-eye views over San Francisco. Taking off from Sausalito and usually lasting around 30 minutes, the Beaver seaplanes take you to soaring heights over many of the city's most iconic landmarks. These include the Golden Gate Bridge and the San Francisco Bay, as well as other nearby highlights such as Alcatraz Island, the sequoia forests of Muir Woods National Monument, and the flowing hills of Northern California's Wine Country region.
photo by Bobbie Johnson (CC BY-SA 2.0) modified
8
Shakespeare Garden
One of the most romantic picnic spots in San Francisco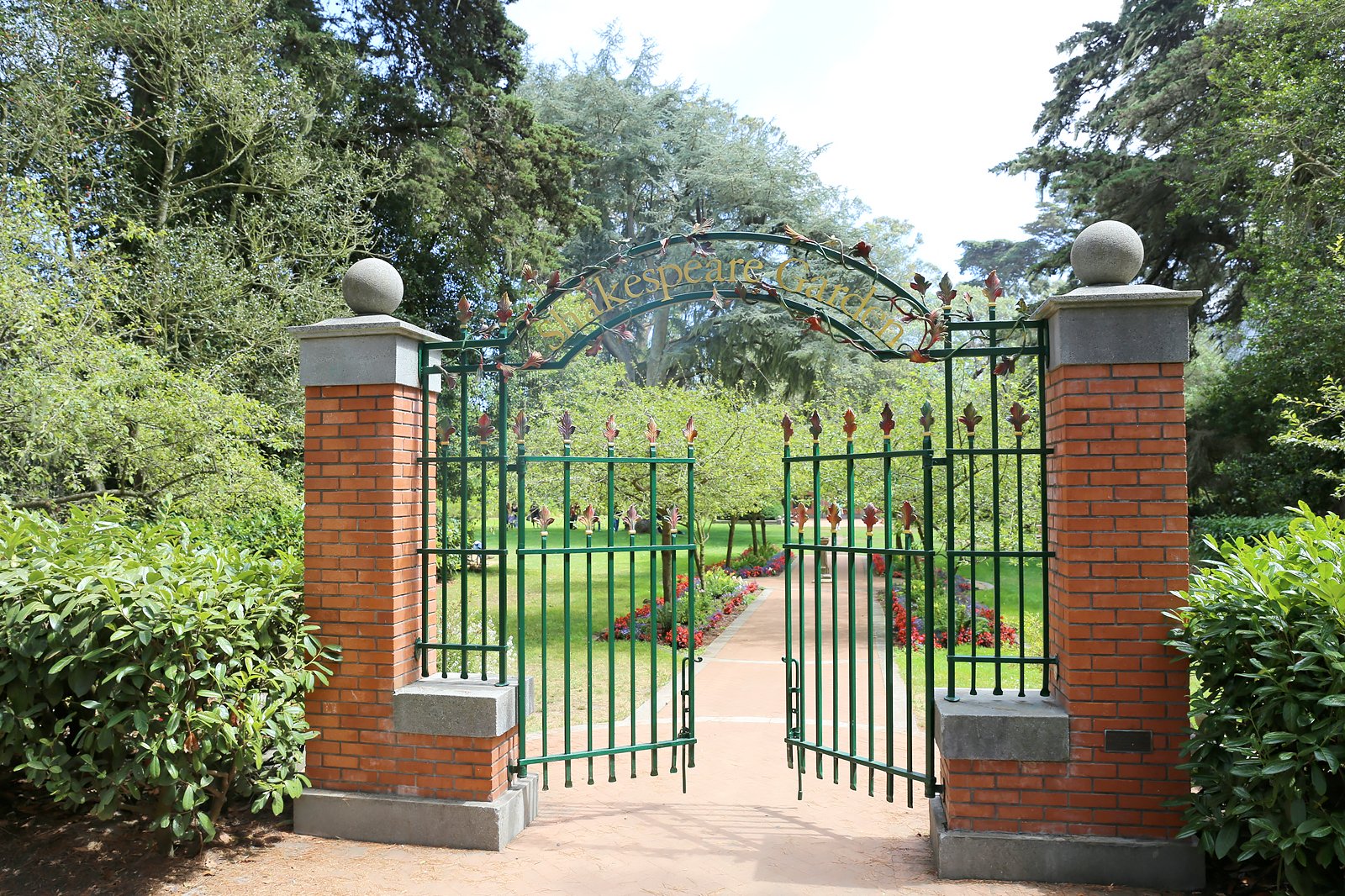 Take an intimate walk or picnic in one of San Francisco's most romantic gardens, even if it is one of the smallest in the vast Golden Gate Park grounds. It's snugly located between the San Francisco Botanical Garden and the California Academy of Sciences. Originally established as the Garden of Shakespeare's Flowers in 1928, the Garden is adorned with nature's artistry of poppies, daisies, roses, and lilies – flowers the namesake poet frequently noted throughout his plays and sonnets.
Location: 335 Martin Luther King Jr Dr, San Francisco, CA 94118, USA
Open: Daily from 9 am to 5 pm
Phone: +1 415-831-2700
photo by Burkhard Mücke (CC BY-SA 4.0) modified
9
Winery Collective
Fine wines from boutique wineries across California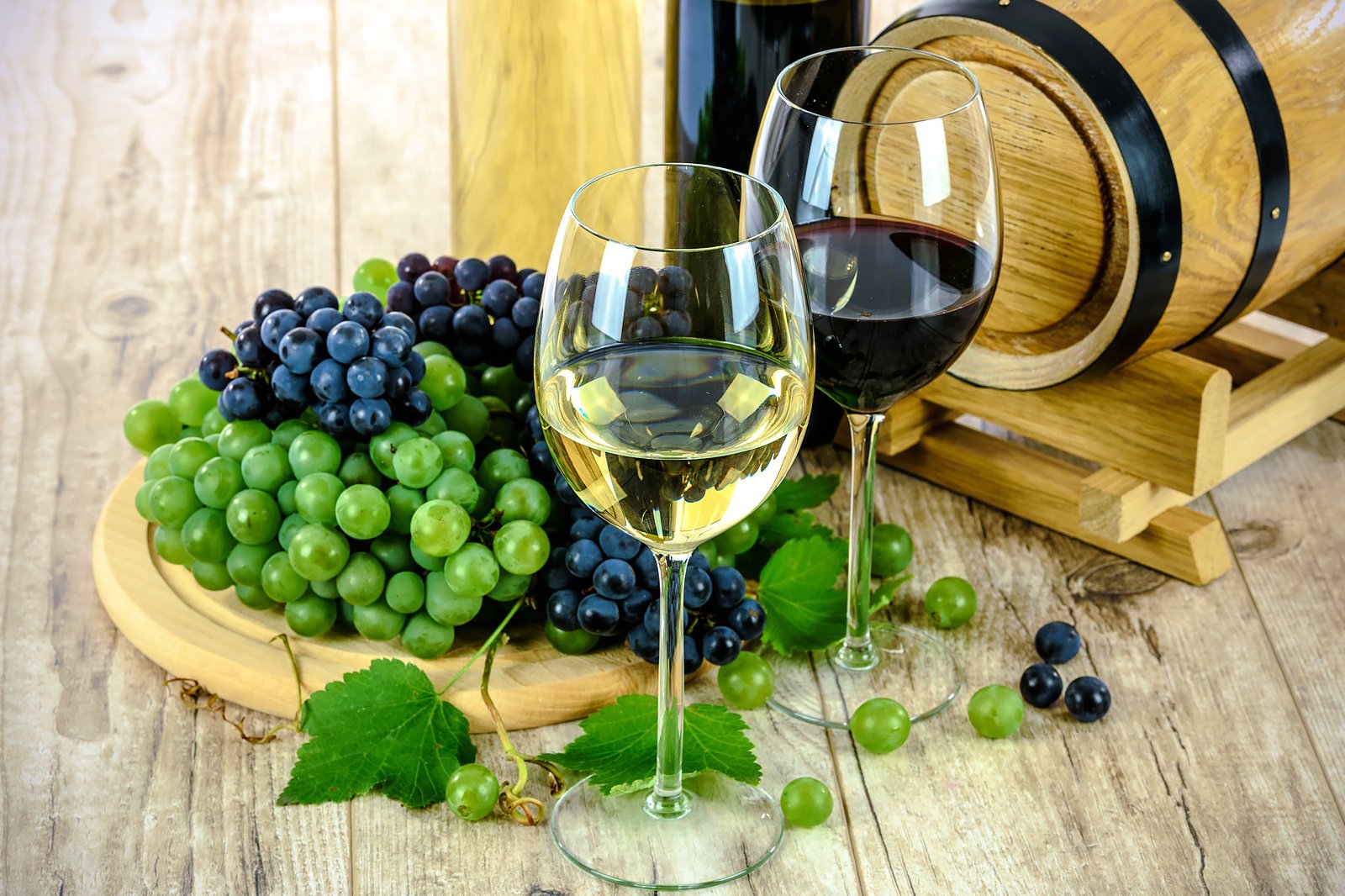 Spending a weekend in the Napa Valley can be truly romantic. Winding roads lead you through a scenic countryside and the surrounding wineries offer the region's finest wines. However, if you don't have a whole weekend to spare for the 90-minute journey up north, you can still sample great Napa wines right in Downtown San Francisco. The Winery Collective near Fisherman's Wharf is one of the city's great tasting rooms. It offers wine tastings daily from 11am to 9pm, with over 50 wines from over 20 boutique wineries across California.
Location: 485 Jefferson St, San Francisco, CA 94109, USA
Open: Sunday – Thursday from 1 pm to 8 pm, Friday – Saturday from 12 pm to 9 pm
Phone: +1 415-929-9463
10
Top of the Mark
Cocktails up high over Downtown San Francisco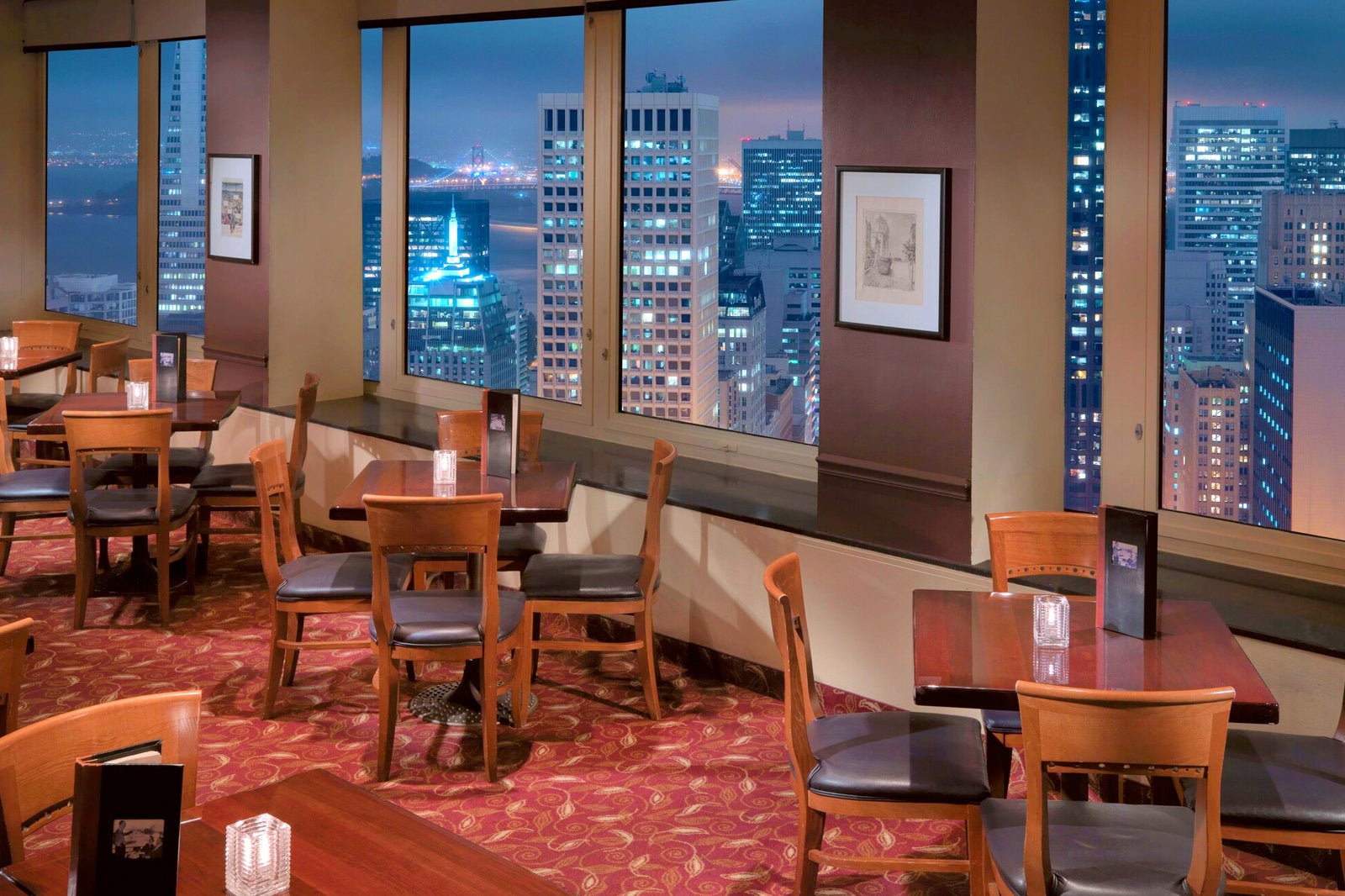 Consider taking your significant other for a relaxing and intimate evening out at a fine rooftop venue in Downtown San Francisco. Among the classiest is Top of the Mark, on the 19th floor of the InterContinental Mark Hopkins San Francisco on California Street. This bar offers great evening vibes, be it for chilling out with signature martinis against the 360-degree panoramas or partying the night away on the dance floor. It also features weekly events with live music and performers.
Location: InterContinental Mark Hopkins San Francisco, 999 California St, San Francisco, CA 94108, USA
Open: Monday – Thursday from 4.40 pm to 11.30 pm (Friday – Saturday until 12.30 am), Sundays from 10 am to 1 pm and from 5 pm to 11.30 pm
Phone: +1 415-392-3434
11
Restaurant Gary Danko
An elegant and romantic American diner near Fisherman's Wharf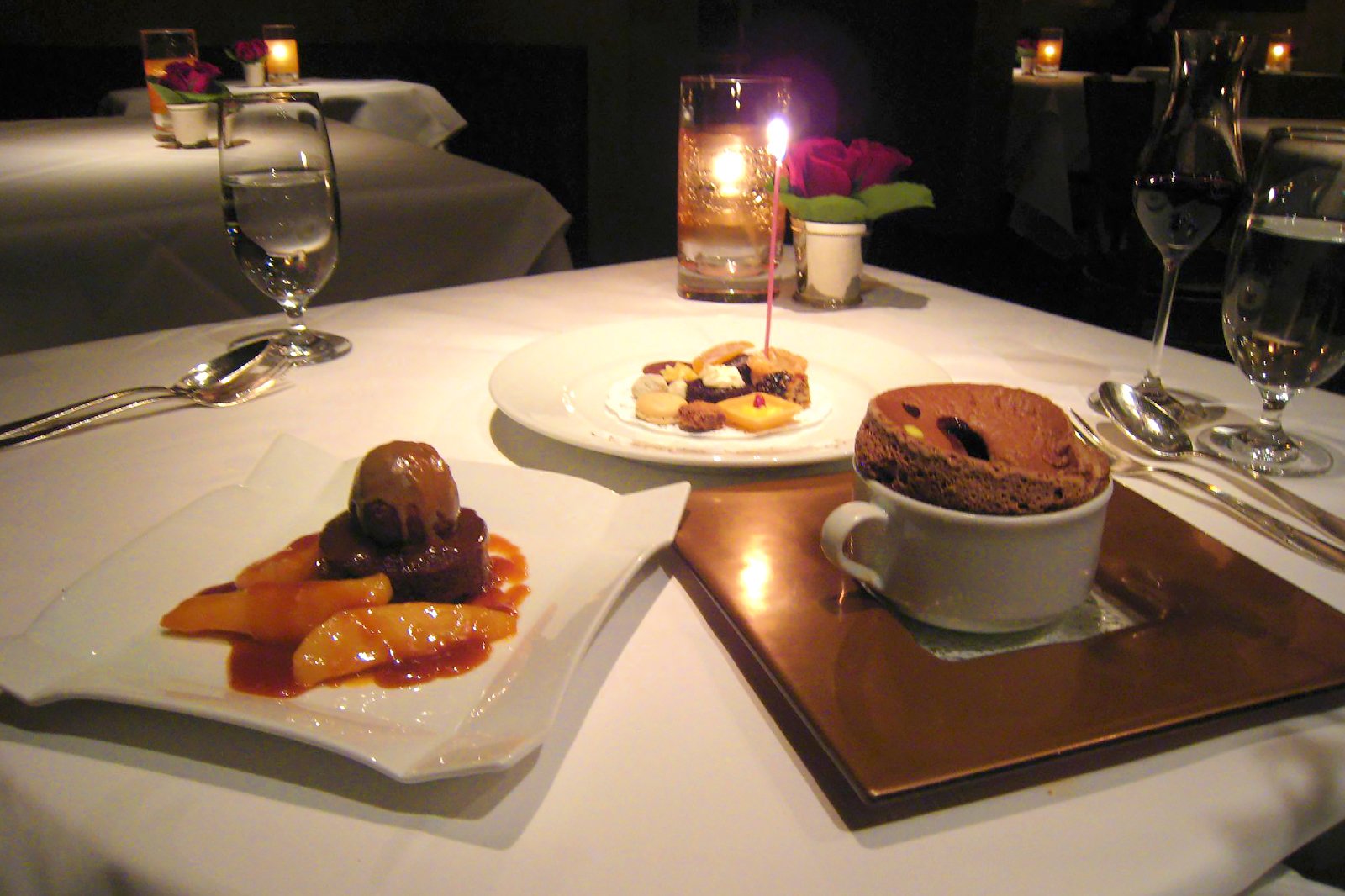 Treat your loved one to a special dining experience in San Francisco. Among the city's standout spots is Chef Gary Danko's eponymous Michelin-starred restaurant on North Point Street, right near Fisherman's Wharf. Since the '90s, Gary Danko has drawn socialites and celebrities to its old-school luxury, wood-panelled dining rooms. They serve popular classics such as rock shrimp and Dungeness crab risotto and herb-crusted lamb loin. Their baked chocolate soufflé is to die for, and they habitually present you with a gift to cap your memorable evening.
Location: 800 North Point St, San Francisco, CA 94109, USA
Open: Daily from 5.30 pm to 10 pm
Phone: +1 415-749-2060
photo by star5112 (CC BY-SA 2.0) modified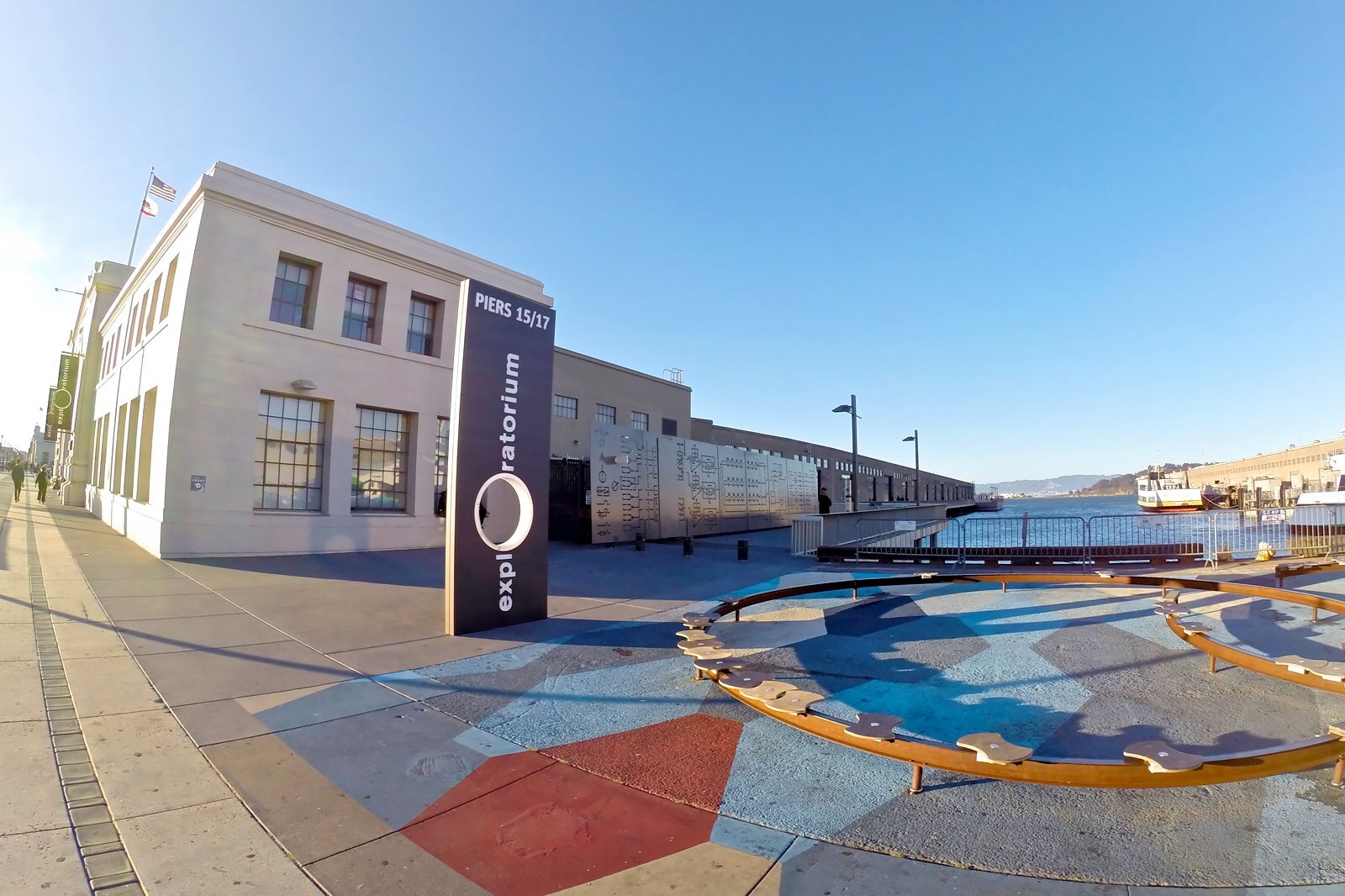 Friends and families can enjoy a huge variety of interactive exhibits at San Francisco's Exploratorium, covering human perception, arts, and science. But this cool interactive museum offers something that's specifically designed for adults, where couples can spend a fun evening out. After Dark is on every Thursday nights from 6pm to 10pm, showing you that things do look different after dark. With a drink in hand, you can get pleasantly lost inside pitch-black domes and dazzlingly-lit giant kaleidoscopes, then walk along fog bridges to trippy mirror rooms.
Read more
Location: Pier 15 The Embarcadero, San Francisco, CA 94111, USA
Open: Daily from 10 am to 5 pm
Phone: +1 415-528-4444
photo by Fabrice Florin (CC BY-SA 2.0) modified
Back to top