15 Beautiful Islands in Croatia
Enjoy Island-Hopping in the Adriatic
The beautiful islands in Croatia bob in the Adriatic like a string of a thousand jewels. Each are home to stunning reefs and spectacular beaches. Island-hopping over the Croatian Islands is a unique experience, as each has something slightly different to offer. Most of the islands are uninhabited and feature rugged, pristine landscapes, while others have charming towns with ancient castles and scenic ports.
What served as important waterways, navigated by Venetian and Austrian seamen during the Middle Ages, are now diving and sailing meccas. From the thousands, we've selected 15 great Croatian islands where you can take in the exquisiteness of the Adriatic Sea – be it in the beauty of the lonely coves, the harmonious living of the people, the seafood and wines (and honey!), or even great nightlife.
1
Hvar
An all-round island getaway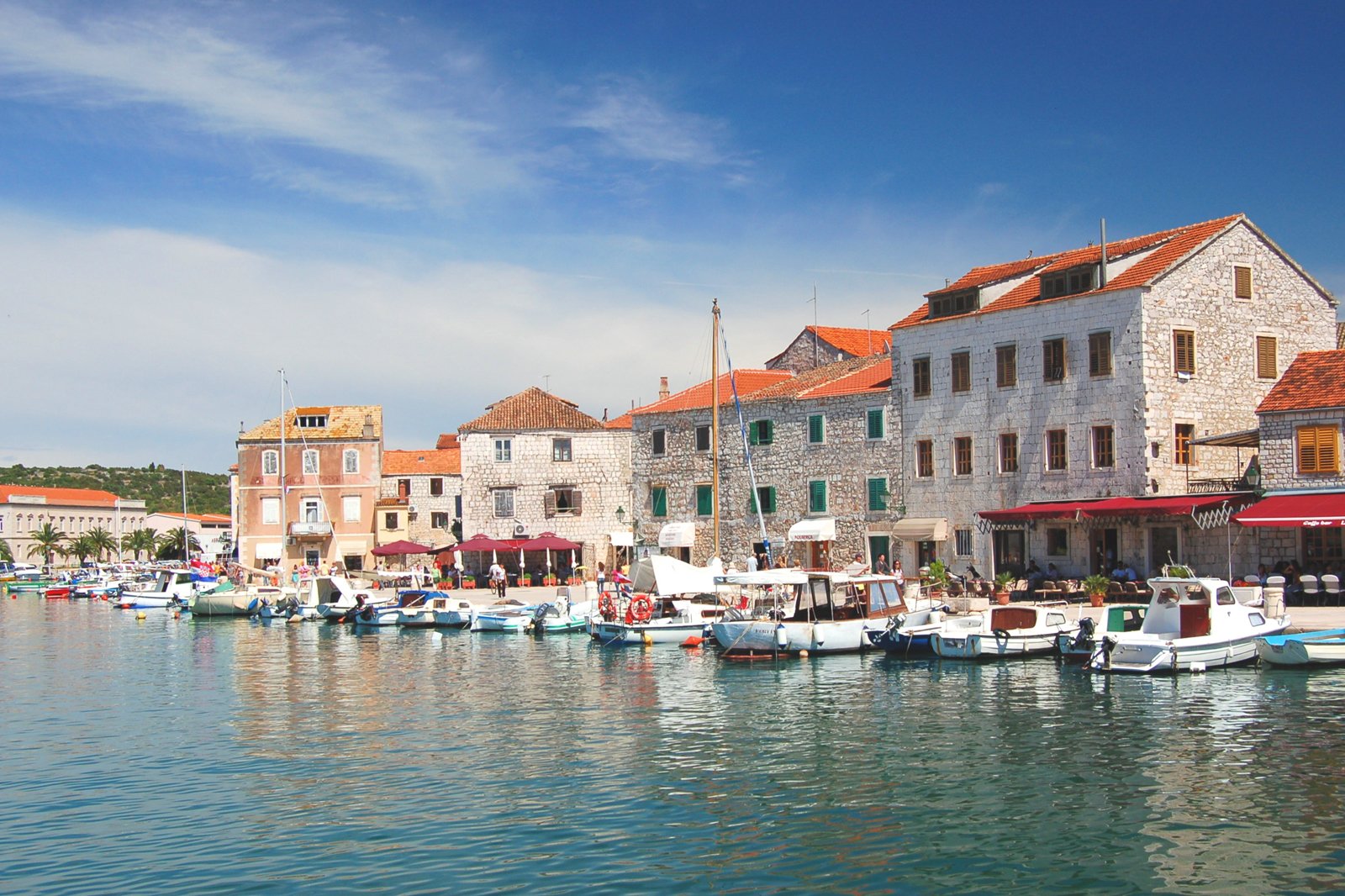 Couples
Families
Food
Nightlife
Adventure
Hvar is the most popular among Croatia's 'jewels in the Adriatic'. The gorgeous coastline has inlets and coves, and port towns offer plenty of dining, shopping, and nightlife. Higher up, the rolling slopes of the Stari Grad Plains are covered in lavender fields and green vineyards.
Hvar's other big draw is its historical charm – a beautiful medieval town square with a Renaissance cathedral and a hilltop fortress from where you can take in sweeping seascapes. A 2-hour ferry ride takes you to Hvar from Split.
2
Brač
Pebbly beaches and hermitages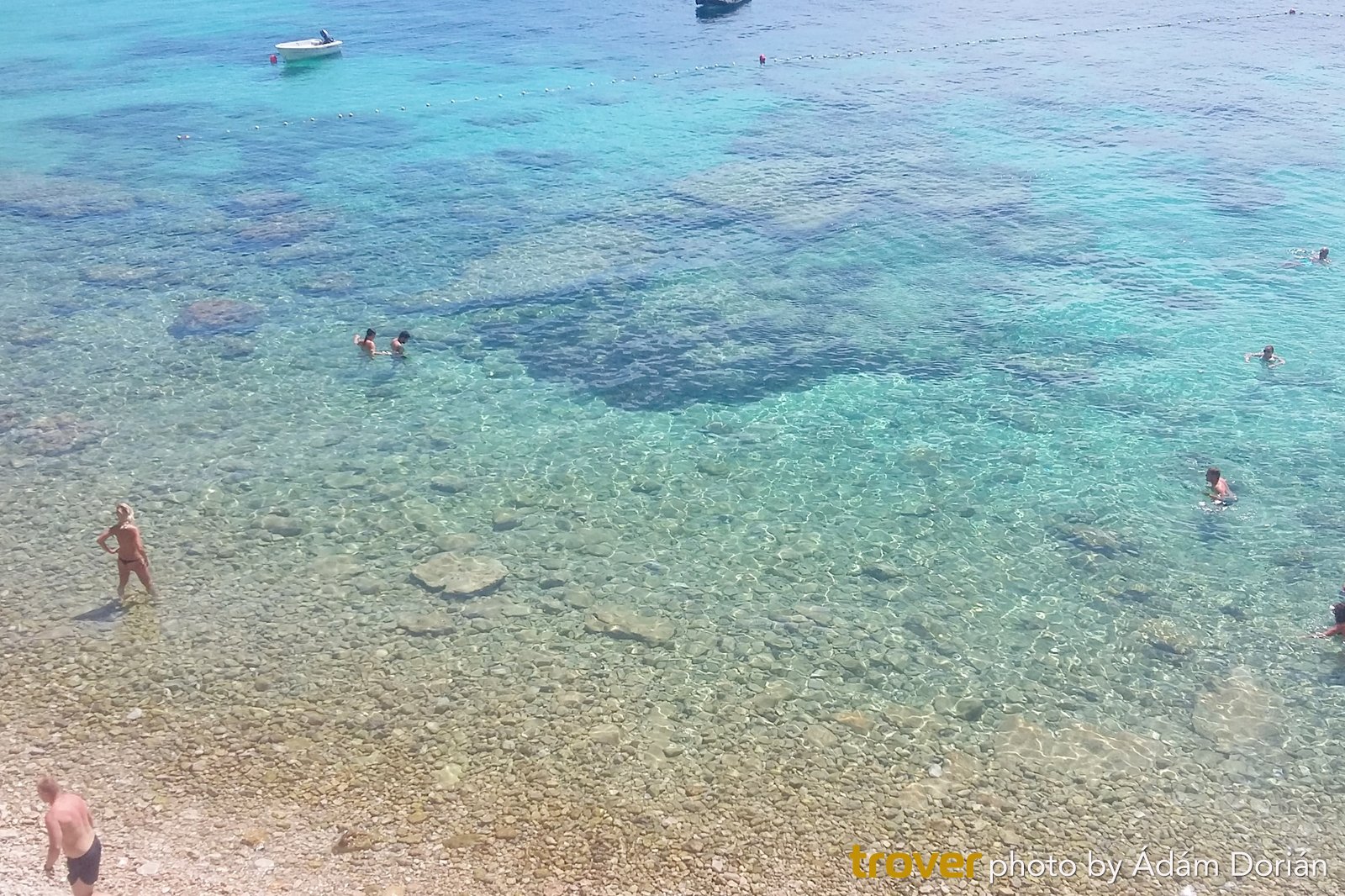 Brač, Hvar's sister island, is home to among the Croatian Islands' most beautiful beaches: Zlatni Rat (Golden Horn), Lovrecina and Postira. The island has a magnificent landscape with limestone cliffs and forested hills not far from scenic port towns and sleepy villages.
You'll also find the Adriatic's highest peak in Brač, which you can hike up to for the most stunning panoramas over the sea and the surrounding strew of islands. Brač is under an hour's ferry ride from Split.
3
Korčula
Plenty of small, charming villages to explore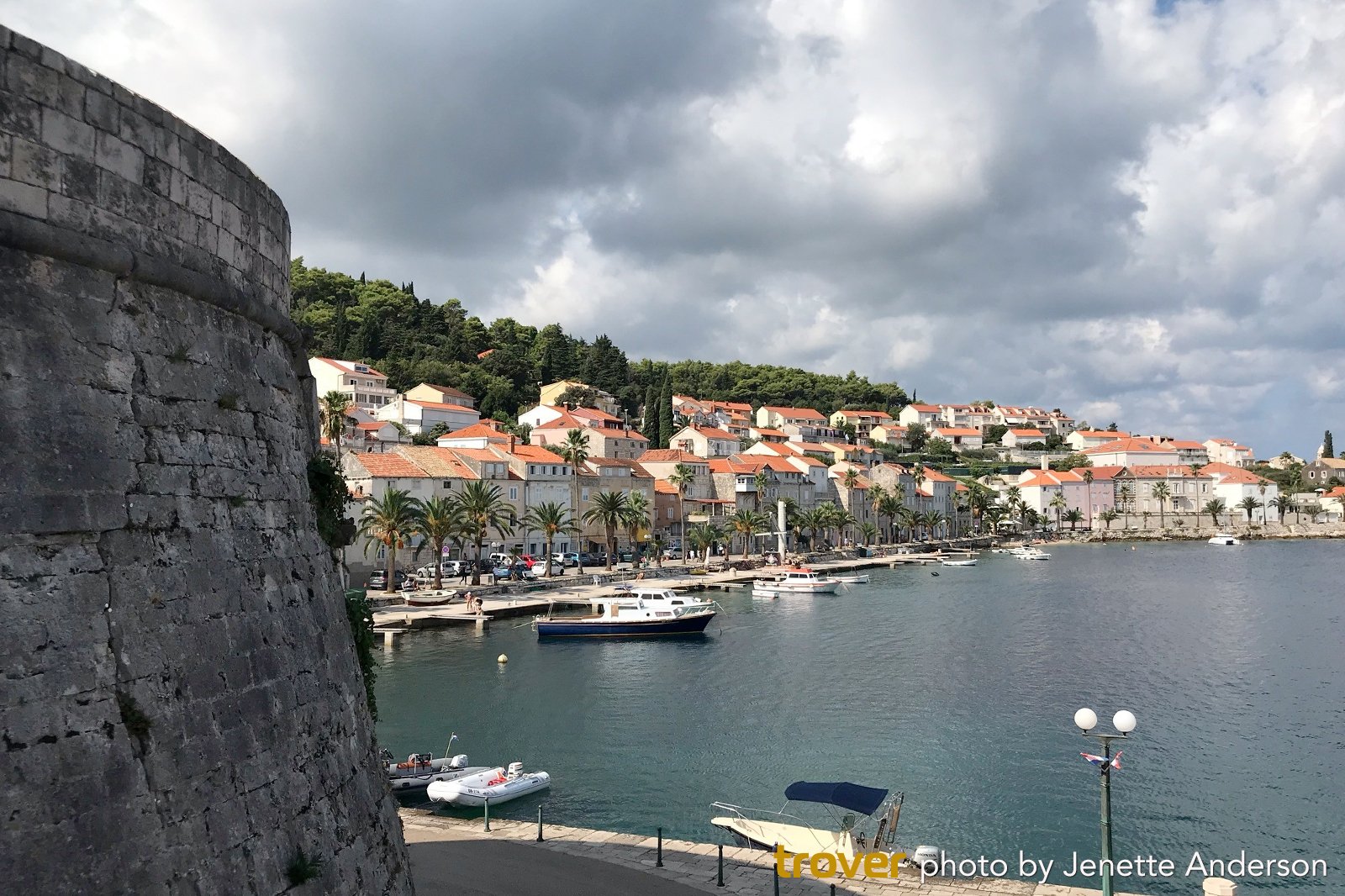 Couples
Families
Photo
Adventure
Korčula is one of the most populated islands in Croatia. It's dotted with numerous small villages that enjoy the island's spectacular coastal and mountain views. There are many scenic trails, and with a pleasant Mediterranean climate, Korčula has become a big hit among adventure cyclists.
The town of the same name is quite compact and navigable by foot. There's a cathedral with a bell tower that offers scenic views over the town, together with a house that's believed to be Marco Polo's (many believe Korčula to be his birthplace).
4
Vis
Scenic bays and ancient landmarks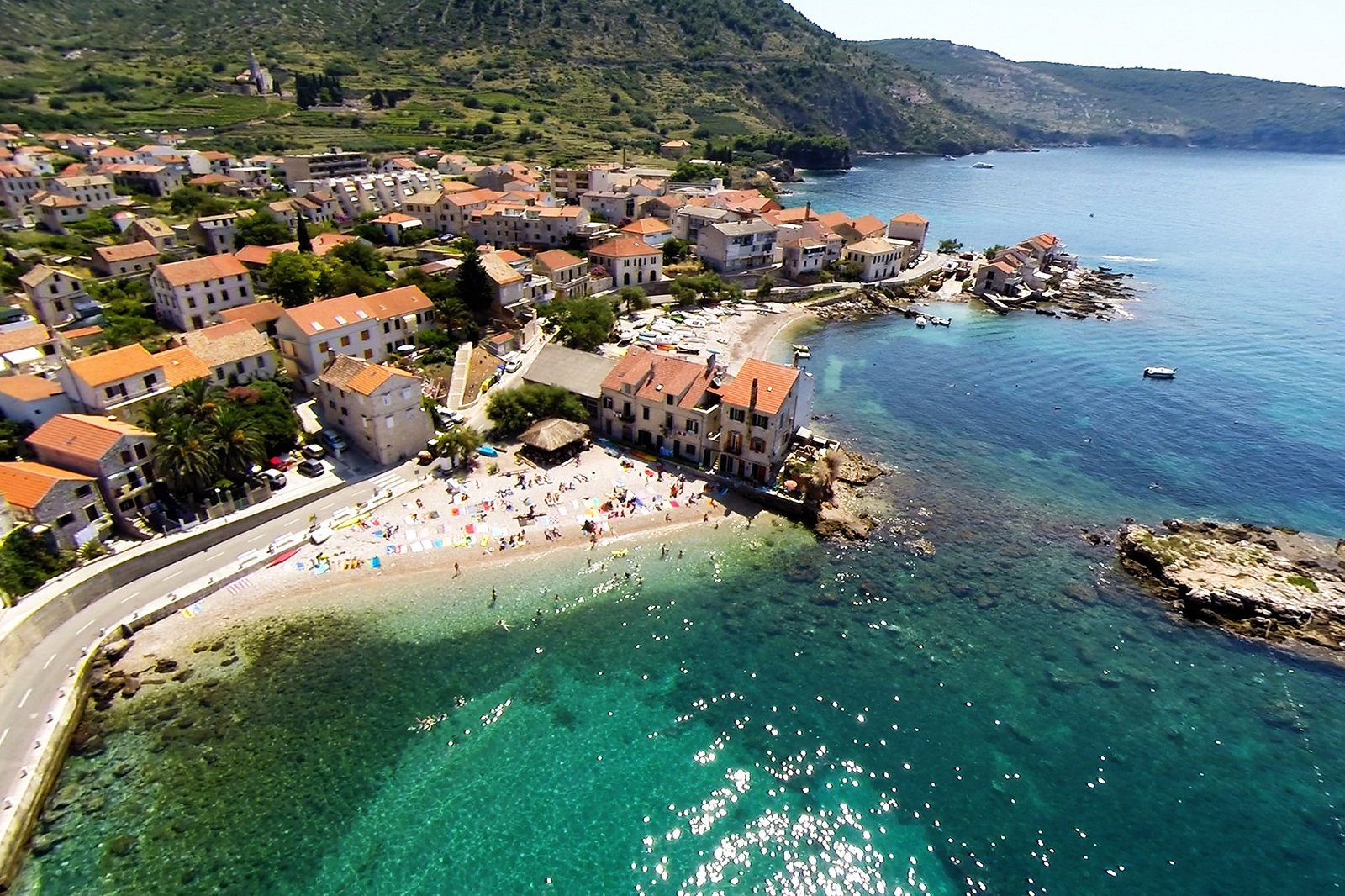 The coast of Vis, the island just southwest of Hvar, has lengths of gorgeous and unspoiled pebble beaches. Unlike Hvar and Brač, the beaches here are mostly undeveloped and you'll most likely be able to enjoy them all to yourselves.
The old town of Vis offers historical sightseeing within ancient city walls. An ancient fortress now serves as an archaeological museum, housing many treasures, and you can find the remains of the ancient Greek polis of Issa, complete with a necropolis and Roman theatre. Vis is around 90 minutes' ferry ride from Split.
photo by Yacht Rent (CC BY 2.0) modified
5
Mljet
A long island that is half a national park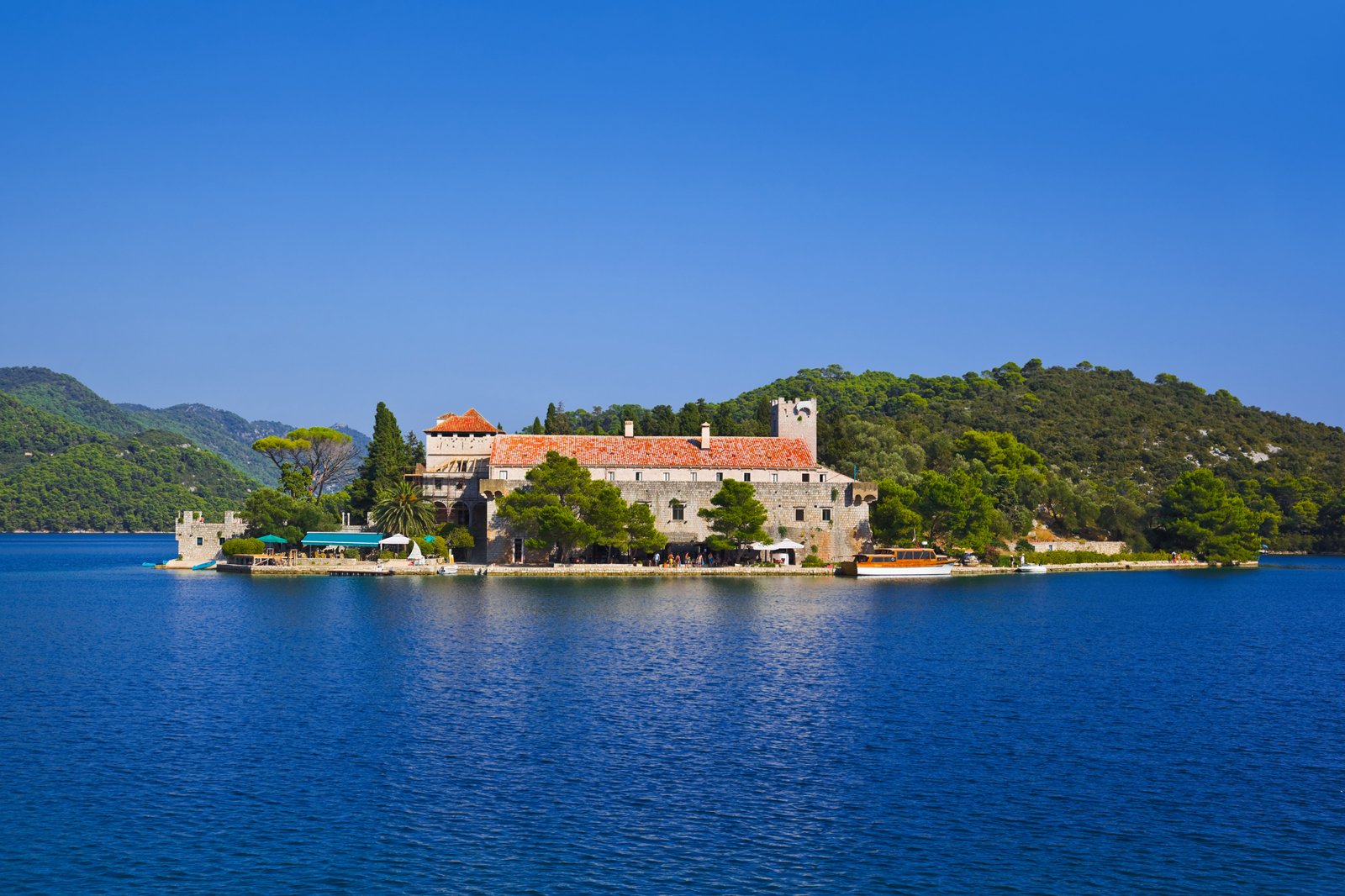 The island of Mljet lies southeast of the island of Korčula, and is home to Mljet National Park. Unlike the pebbly beaches featured across most Croatian Islands, Mljet has a few beautiful sandy beaches, particularly of the secluded, lagoon-like Saplunara Bay.
Ferries mostly land at the scenic bay and port village of Sobra, where you'll find most of the island's population. You can enter the national park at the port of Polače on the island's west end, and discover a stunning inland sea with a small island in it.
6
Pag
Croatia's festival and party island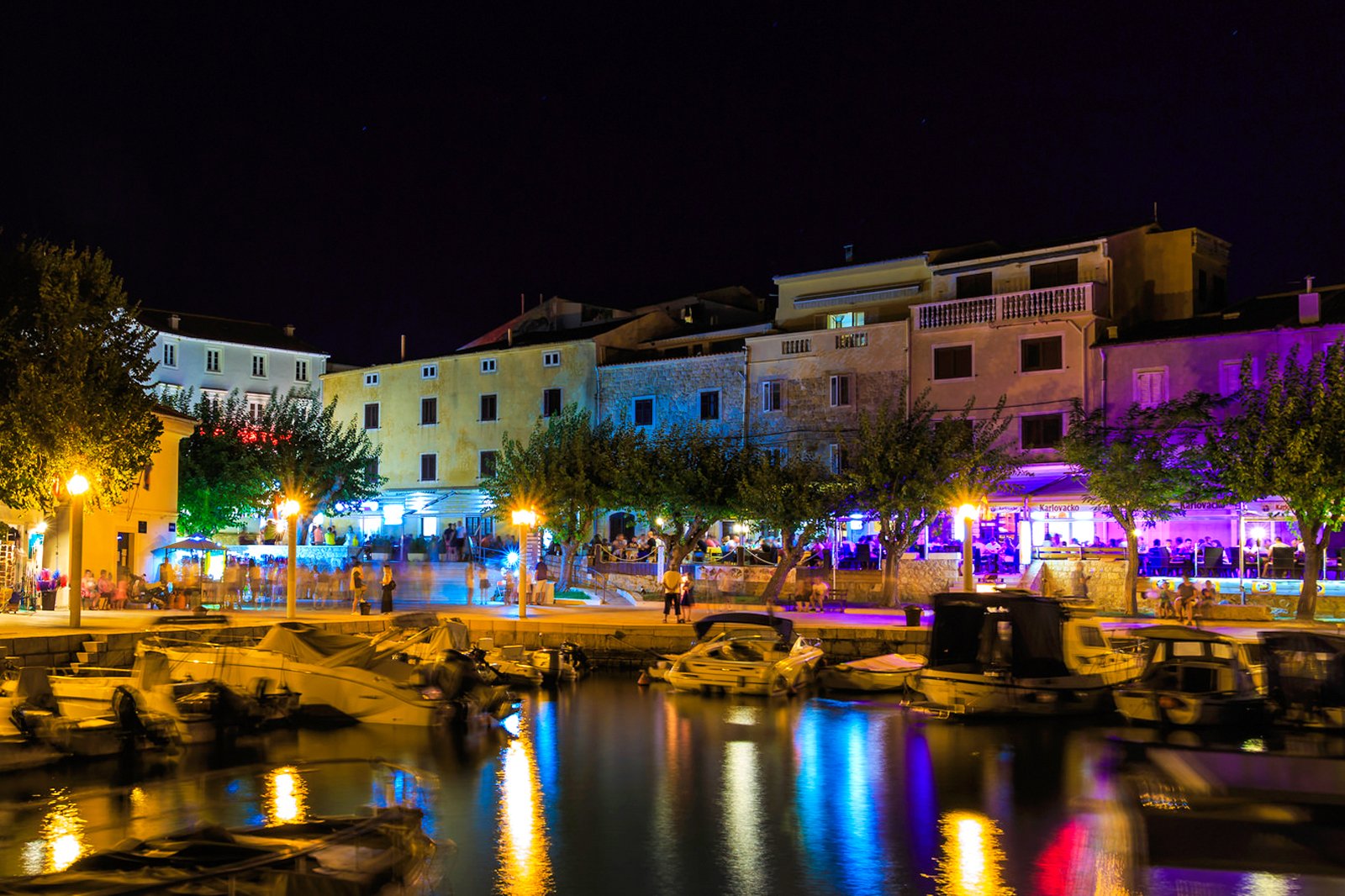 The 'party island' of Pag lies at the northern end of Croatia's archipelago. It's a main draw among clubbers, where you can party hard up all night, then unwind on a pebbly beach by the calming Adriatic the following morning. Zrce is one of the famous beaches that some slick beach clubs and music festivals call home.
Apart from a great nightlife scenes and attractive nature, Pag offers some historical sightseeing as well. Archaeological sites include monastic ruins and fortifications as well as churches that date back to the 13th century.
photo by Bernhard Wintersperger (CC BY 2.0) modified
7
Rab
Sandy beaches bordered by pine forests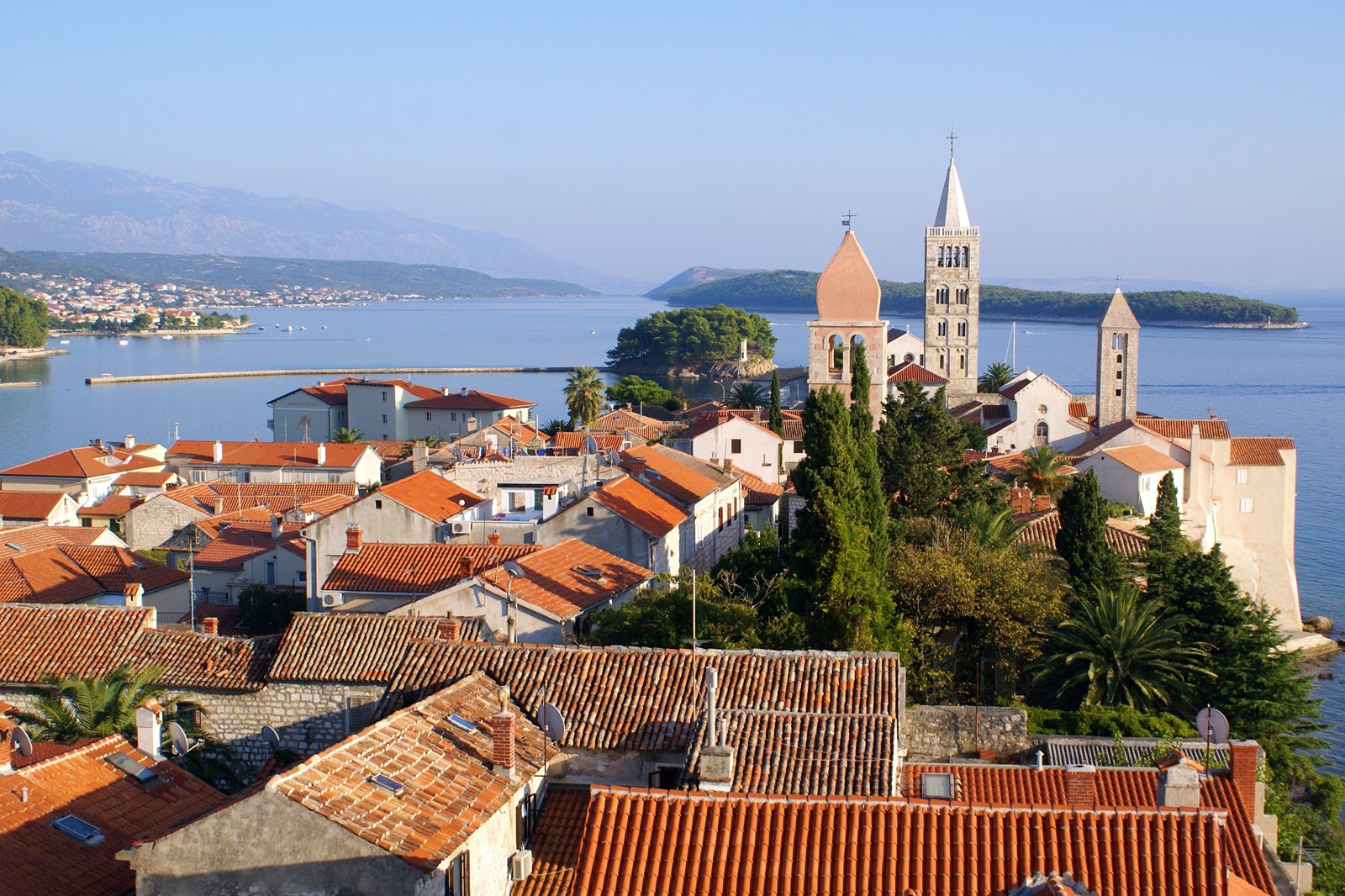 Rab, just north of Pag, is known for its calming vibe. The island's beautiful town of the same name is surrounded by lush greenery – most of Rab's great sandy coasts are also bordered by pine forests. The beaches, especially near the southern coast, are also known to be mostly clothing optional.
To experience Rab's pristine nature, head up to the central hills and the north-eastern coast where slopes are covered by vineyards. You can reach Rab by ferry from Stinica on the Croatian mainland.
8
Krk
The biggest and northernmost of the Croatian Islands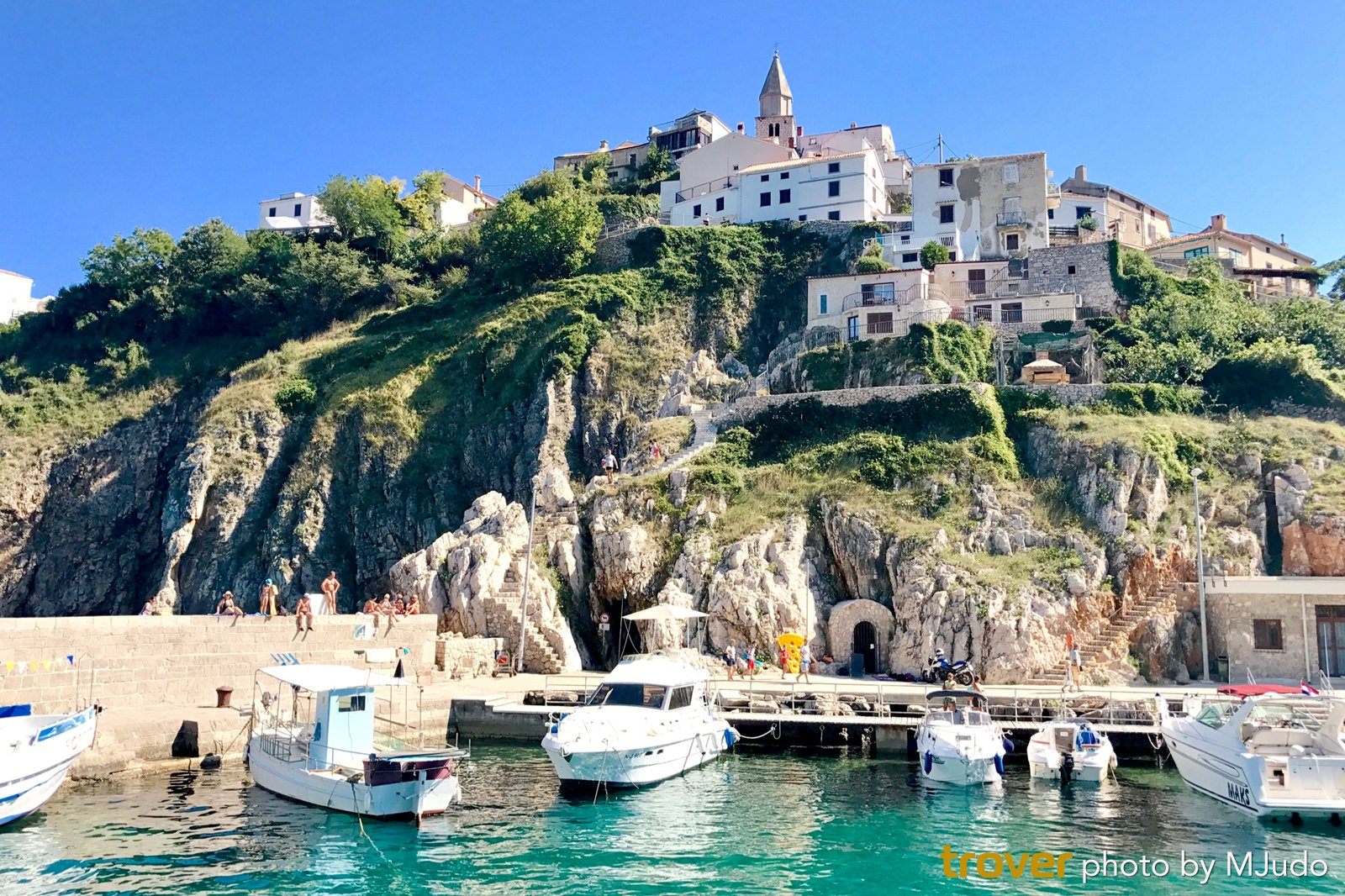 Krk is the largest island in the Adriatic. It's also the most accessible thanks to a bridge that connects it to the mainland. Diverse landscapes are among Krk's top offerings. You'll find barren and windy parts to the north and scenic and calm bays surrounded by lush greenery to the west.
Besides offering usual beach pleasures, Krk attracts outdoor enthusiasts to a scenic and fertile countryside. It is home to vineyards that are best known for their top quality dry white wine, Vrbnička Žlahtina.
9
Cres
Stunning hiking spots and medieval villages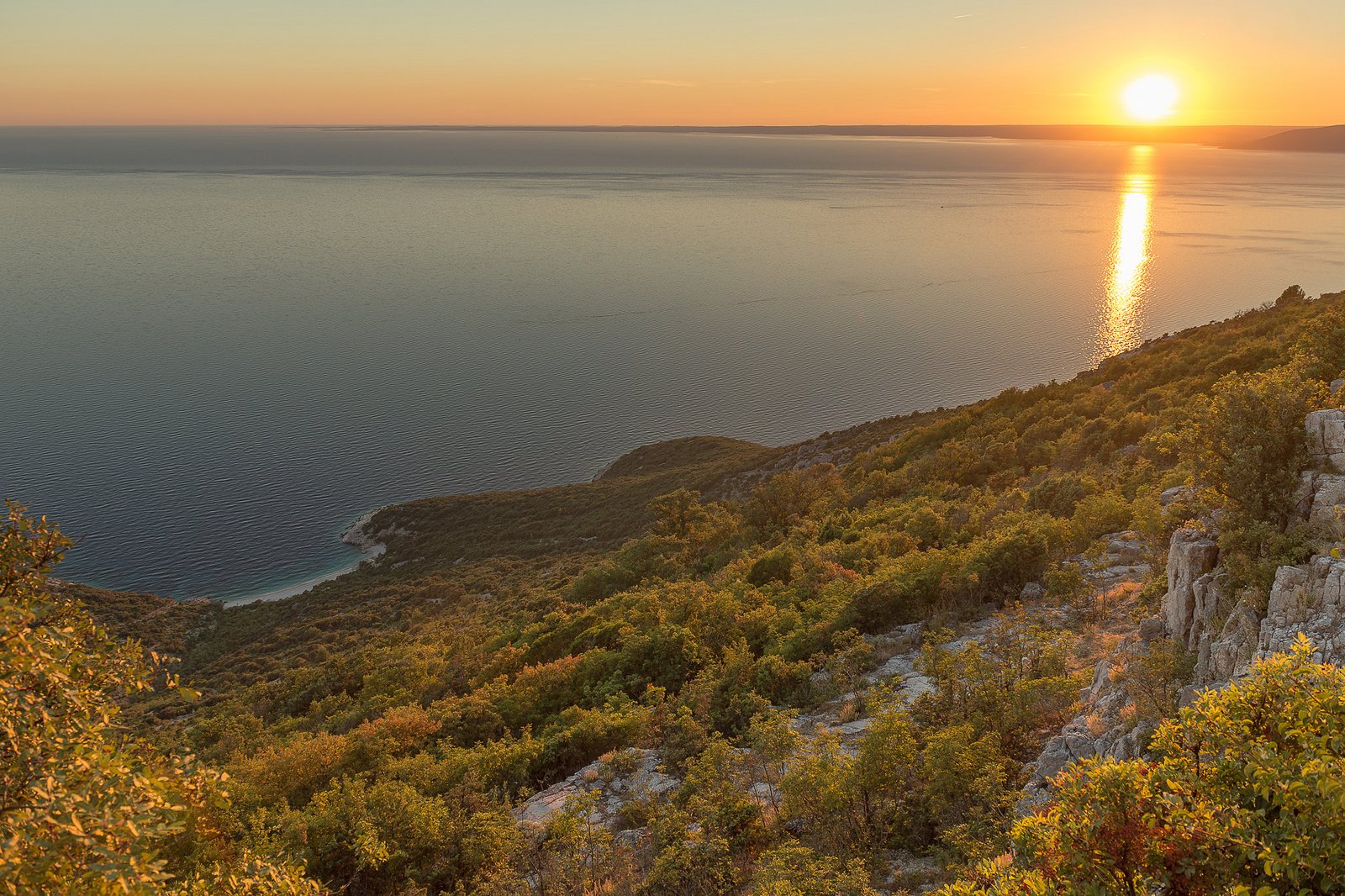 Just south of Krk is the large island of Cres. It's big on history, with a network of Roman roads that lead you through hiking trails across beautiful countryside, and forest trails that take you to quaint medieval villages.
In the heart of the old town you can find a 16th-century Venetian tower and palace, where ancient weapons and other treasures are kept. The northern hiking trail through Tramuntana forest takes you to various scenic viewpoints that look over tall cliffs.
photo by Alessandro Caproni (CC BY 2.0) modified
10
Lopud
Small, but big on summer seaside pleasures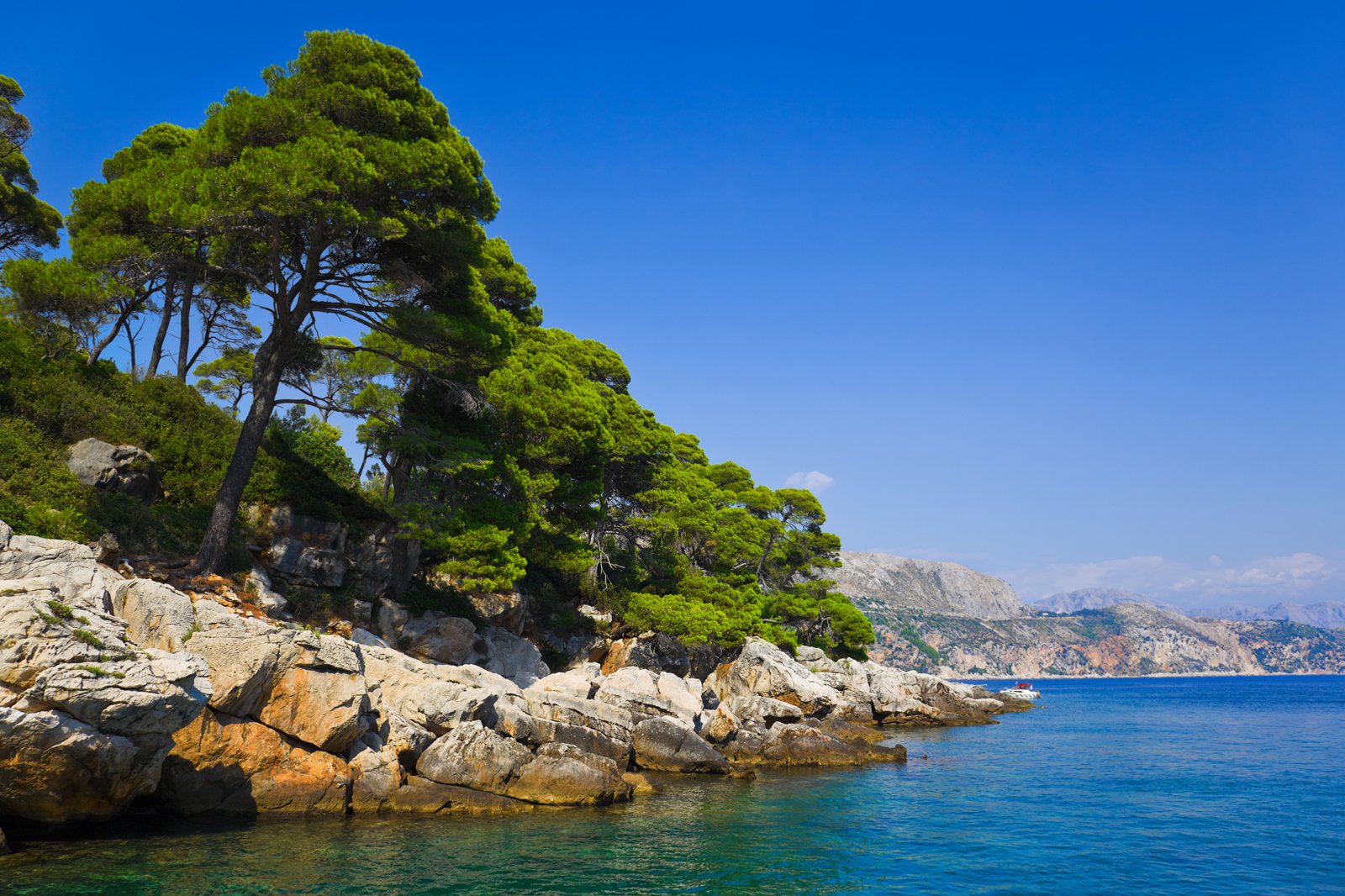 Lopud is one in the string of islands in the Adriatic that's closest to Dubrovnik. Lopud might be small, but it's a highly popular summertime destination, thanks to a collection of beautiful sandy beaches. Šunj is one, with unique black sand bordering calm and crystal-clear waters.
Enjoy swimming, kayaking, or go sightseeing around the pre-Romanesque churches and monasteries. Cars are banned on the island, which helps you enjoy an experience that's closer to nature. You can reach Lopud by an hour's ferry ride from Dubrovnik.
11
Lošinj
Explore quaint Venetian fishing villages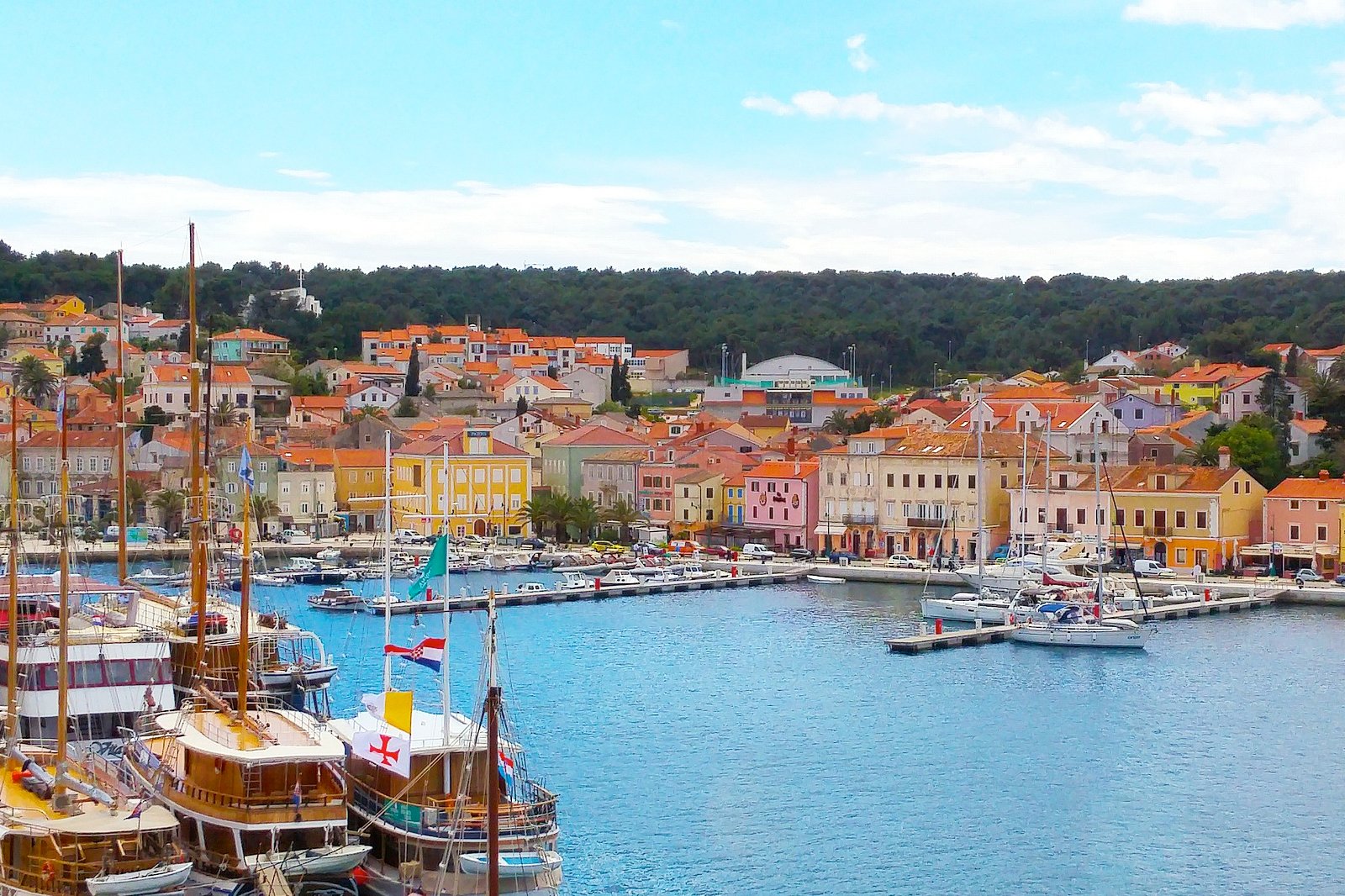 Lošinj is a popular island-hop just southwest of Cres (you can easily get between both islands via a moveable bridge). It's known for having stunning scenery, with breathtaking bays where loggerhead turtles and cetaceans frequent clear-to-turquoise waters.
For idyllic Adriatic scenes that hark back to the age of the Argonauts, head down to the Venetian villages of Veli Lošinj and Mali Lošinj. The charming main town of Mali Lošinj is set in a large, sheltered natural harbour. It's home to the Museum of Apoxyomenos, which features ancient sculptures recovered from the sea.
12
Paklinski Islands
A water sports haven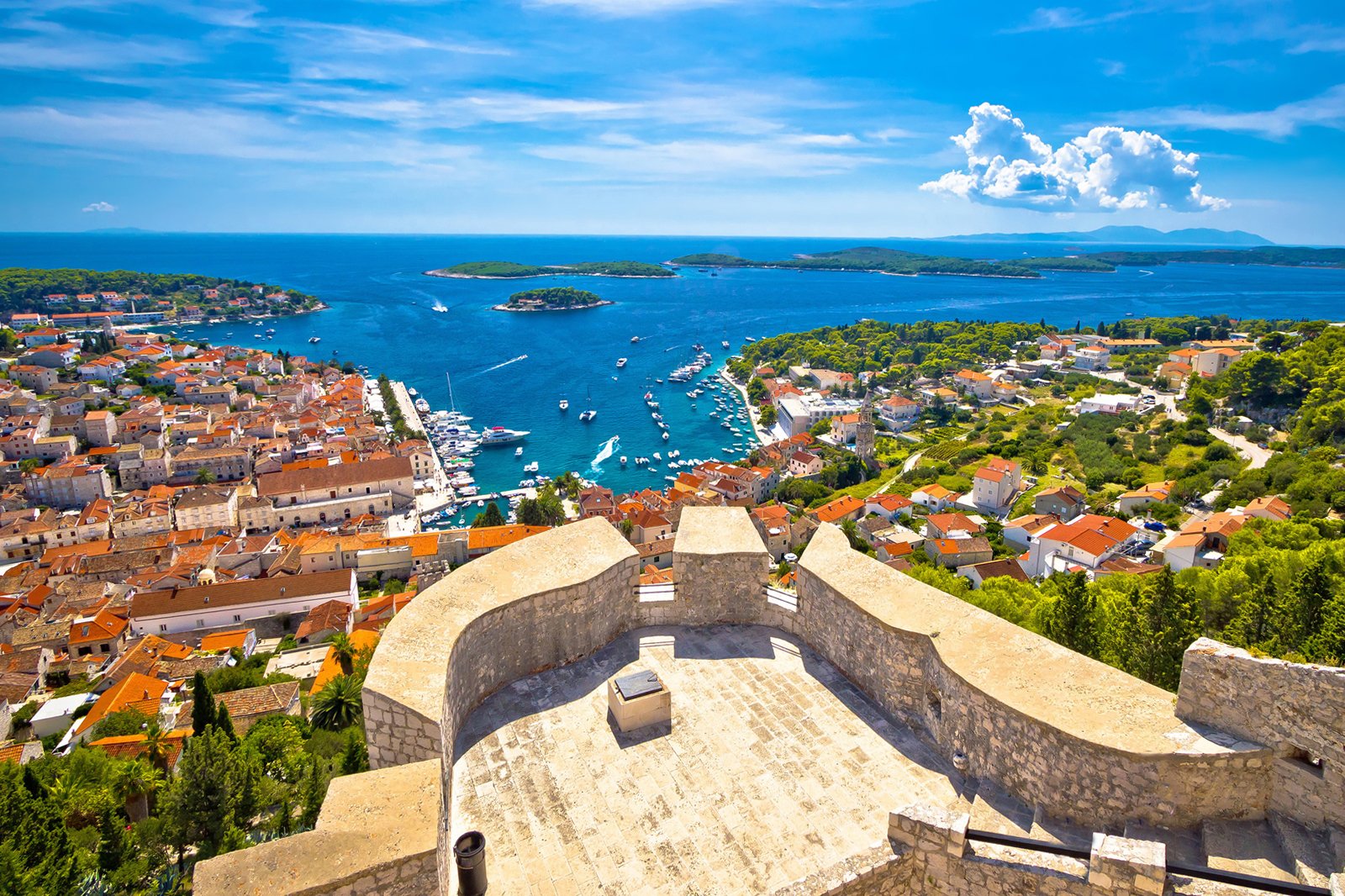 Families
Photo
Adventure
Group
This small chain of 16 tiny islands is a popular island getaway off the southwestern tip of Hvar, especially for water sports enthusiasts. You can easily reach the islands on boat excursions from Hvar's marina, which directly faces the islands.
On such excursions, you can stop around plenty of offshore hotspots where you can swim in calm and crystal-clear waters. With plenty of inlets to enjoy, you're bound to discover some 'secret' beaches of your own. Some coastal spots have restaurants and bars.
13
Šolta
Of hidden pebble beaches, wine and honey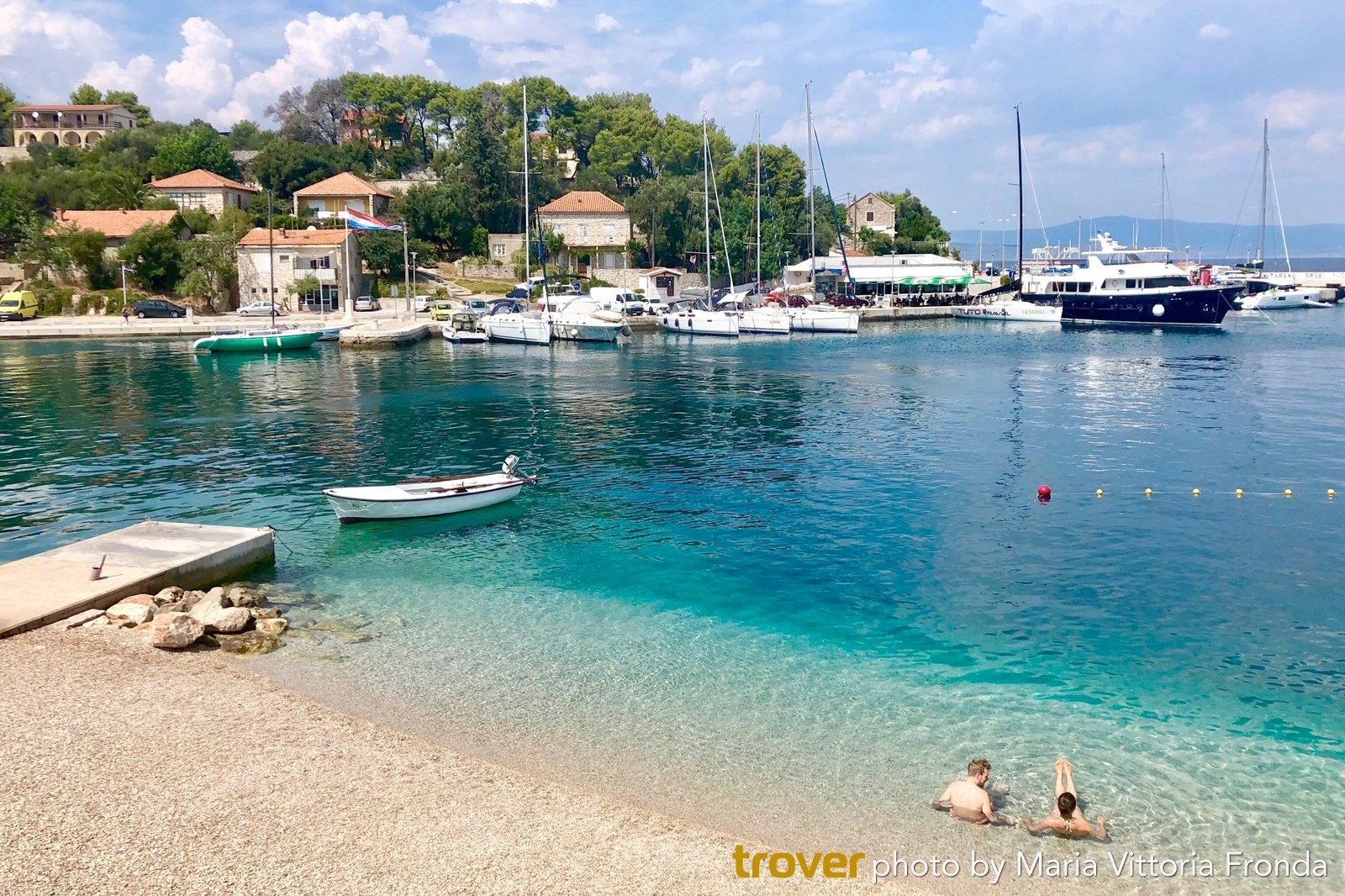 Couples
Shoppers
Photo
Food
Adventure
Just west of Brač is the island of Šolta, whose rugged and pristine coastline is dotted with many pebble beaches and hidden coves. Most of these spots are secluded by rugged hills, particularly on the island's southern side. Most of the time, you'll find yourself enjoying a swim in turquoise waters all for yourself.
Upland, Šolta's landscape has farmlands that have been run by several generations, together with vineyards and honey and olive farms from where you can purchase top quality and fresh homemade products directly.
14
Biševo
Explore the mysterious Blue Cave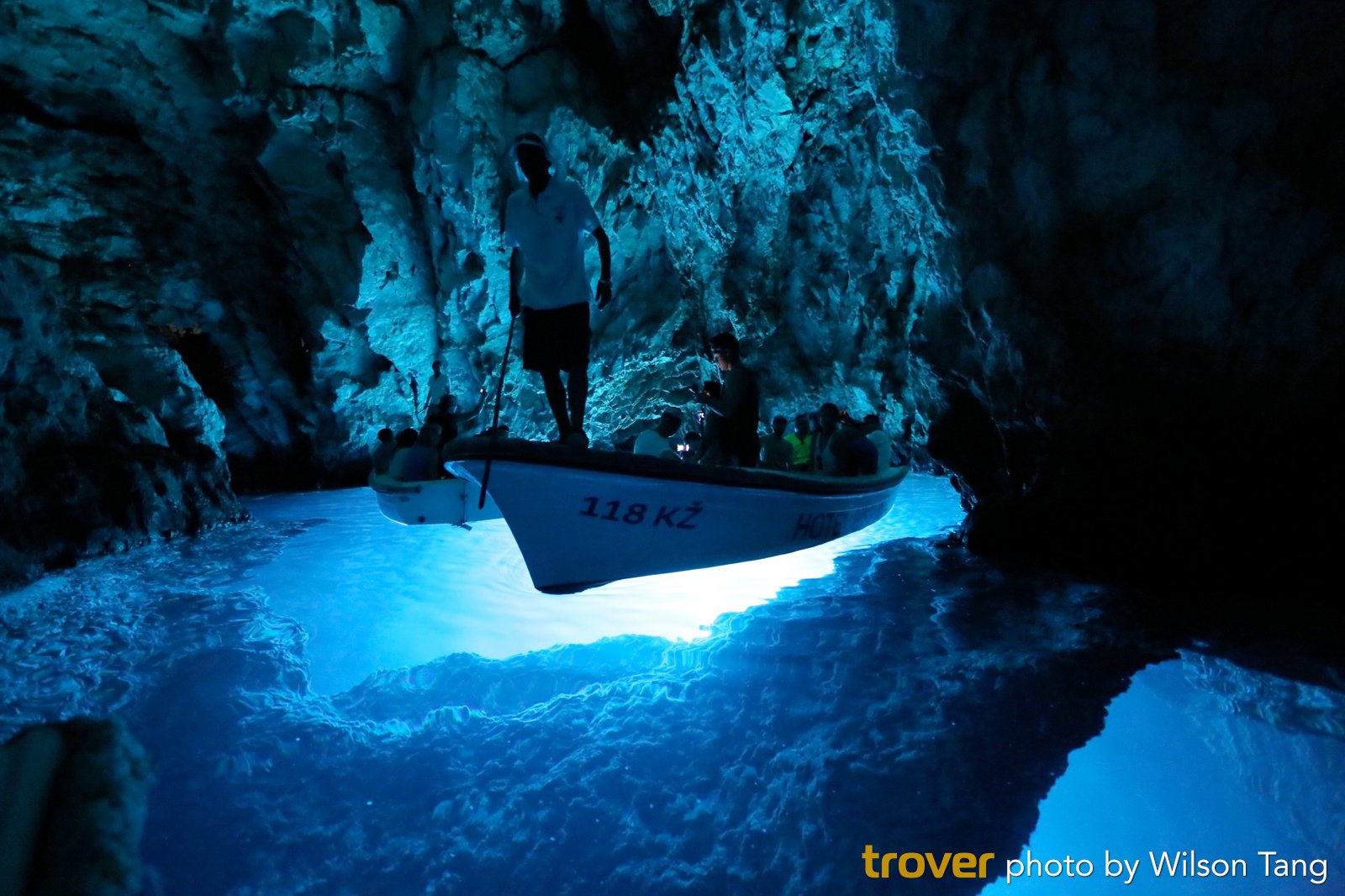 Couples
Photo
Adventure
Unusual
The small island of Biševo, southwest of Vis, is best known for its dramatically glowing, water-logged sea cave known as Modra Spilja (Blue Cave, or Blue Grotto). It is actually one among Biševo's many caves, but due to its location, the Blue Grotto is most attractive as it gets illuminated by the sun's rays around noon.
There aren't any direct ferry routes leading to Biševo. Most get on boat trips that depart from Komiža harbour on Vis. Such boat trips also usually take you around the island's most memorable swimming hotspots.
15
Koločep
The closest island getaway from Dubrovnik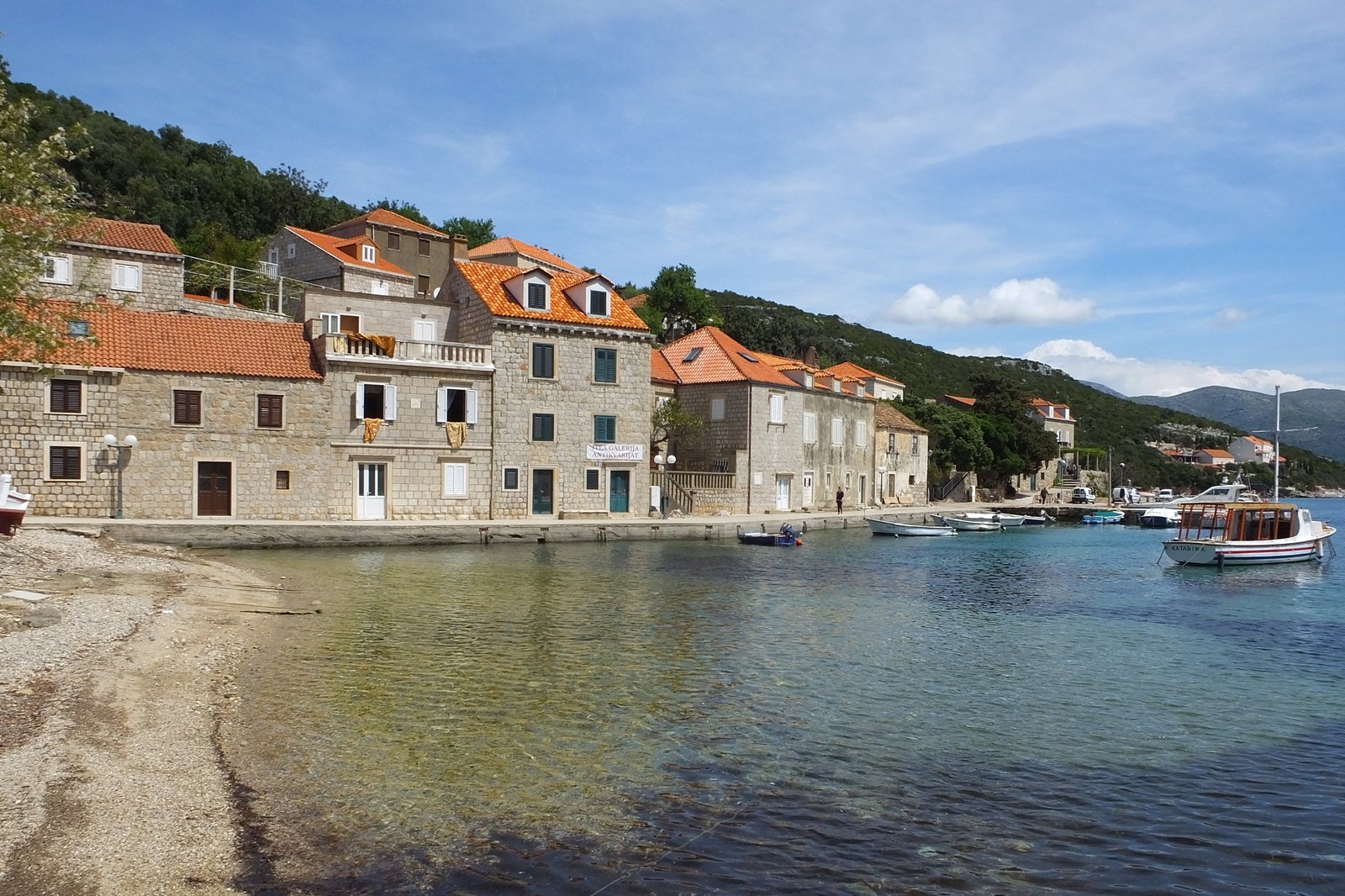 Koločep is the southernmost inhabited island, part of the group known as the Elafiti Islands. It's sparsely populated and car-free, yet small enough that it's easily navigable. Around the coasts, you have a series of secluded coves to claim your own. Overland, the terrain is densely forested by pines.
Due to the close proximity, Koločep is a popular yachting day trip out from Dubrovnik. You'll find 2 quaint villages on the island, Donje Čelo and Gornje Čelo. There's also a lighthouse that you can head to while you're on a scenic walk, which passes an ancient fort and lush groves.
photo by Brian Adamson (CC BY 2.0) modified