10 Best Things to Do for Couples in Brussels
Brussels' Most Romantic Places
Brussels attracts those looking to slip back in time and discover a quintessential capital city full of Art Deco taverns, unique Flemish art, towering Gothic cathedrals, and quaint guild houses. Spring and summer in Brussels is the time to enjoy open-air music festivals and bike rides through parks in full bloom, while Christmas markets decorate historical squares in the winter months.
Regardless of the season, no trip to the Belgian capital is complete without filling up on the infamous Belgian chocolates, Flemish cuisine, and huge choice of local beers. Whether you plan to indulge in chocolate or immerse yourself in art nouveau on your romantic break, follow this itinerary for ideas on how to get the most out of your stay in Brussels.
1
Parc du Cinquantenaire
Visit the Temple of Human Passions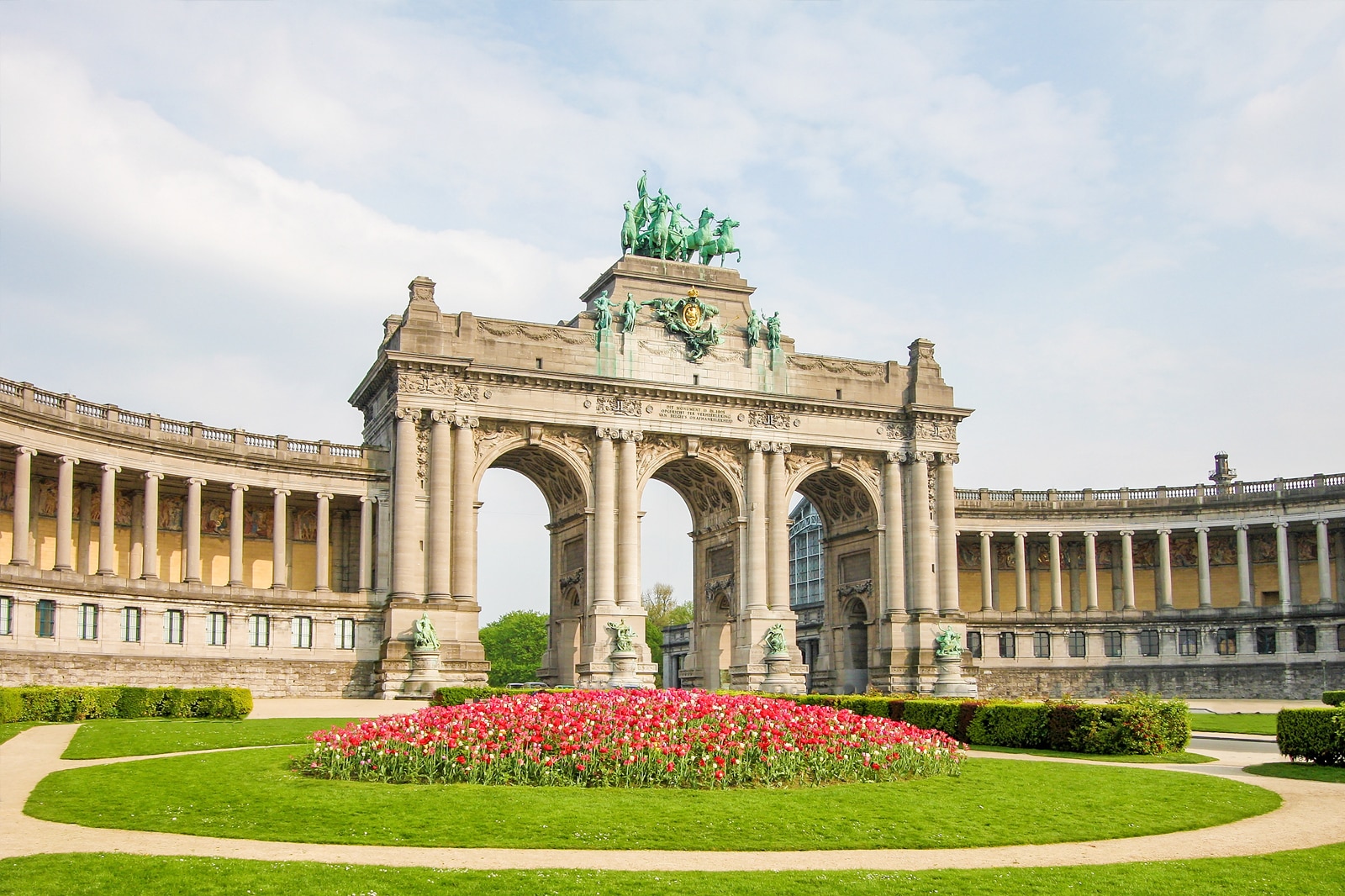 Couples
Families
Photo
Budget
Parc du Cinquantenaire is a 19th-century urban park that was built to commemorate 50 years of Belgian independence. Located in the easternmost part of Brussels' European Quarter, it has an impressive U-shaped arcade that houses the AutoWorld Museum, Royal Military Museum, and Jubelpark Museum.
Head over to the north-western end of Parc du Cinquantenaire to visit the Great Mosque of Brussels and the Temple of Human Passions.
Location: Parc du Cinquantenaire, 1000 Brussels, Belgium
2
St Michael and St Gudula Cathedral
Join a free guided tour of this gothic church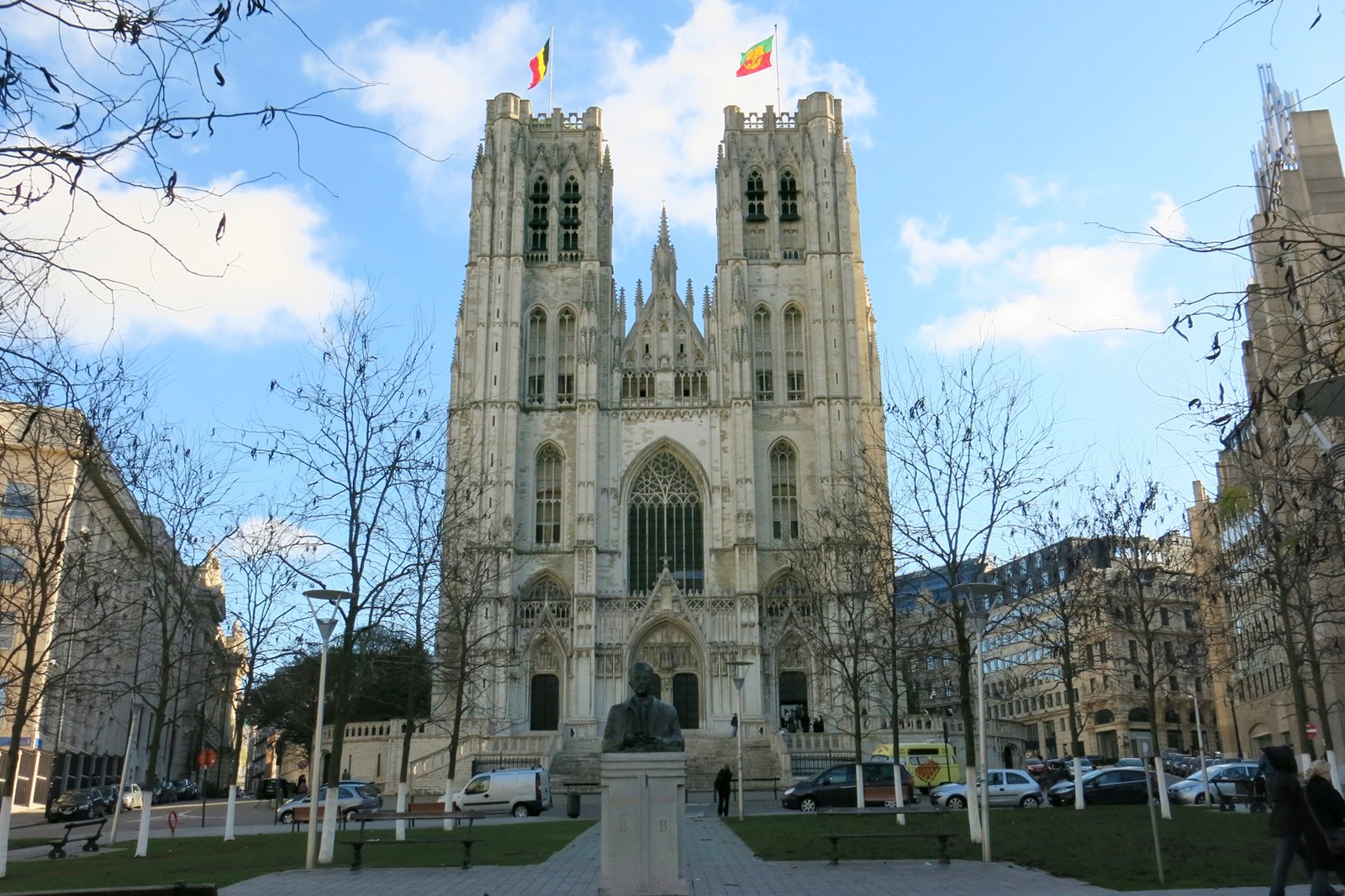 Couples
History
Photo
Budget
The Cathedral of St Michel and Gudula dates back to the 9th century, making it one of the oldest buildings in Brussels. Inspired by Paris' Notre Dame, this hilltop church features a vaulted interior with 16th-century stained-glass windows and views of Brussels' skyline.
There are several archaeological remains that are open to the public, including a well-preserved Romanesque crypt located beneath the choir. If you want to learn about the history of St Michel and Gudula Cathedral, you can arrange for a free guided tour with Eglise et Tourism (Church and Tourism of Brussels).
Location: Place Sainte-Gudule, 1000 Brussels, Belgium
Open: Monday–Friday from 7 am to 6 pm, Saturday–Sunday from 8 am to 6 pm
Phone: +32 (0)2 217 83 45
photo by Filip Maljković (CC BY-SA 2.0) modified
3
Royal Museums of Fine Arts
See masterpieces by Flemish artists at this art museum complex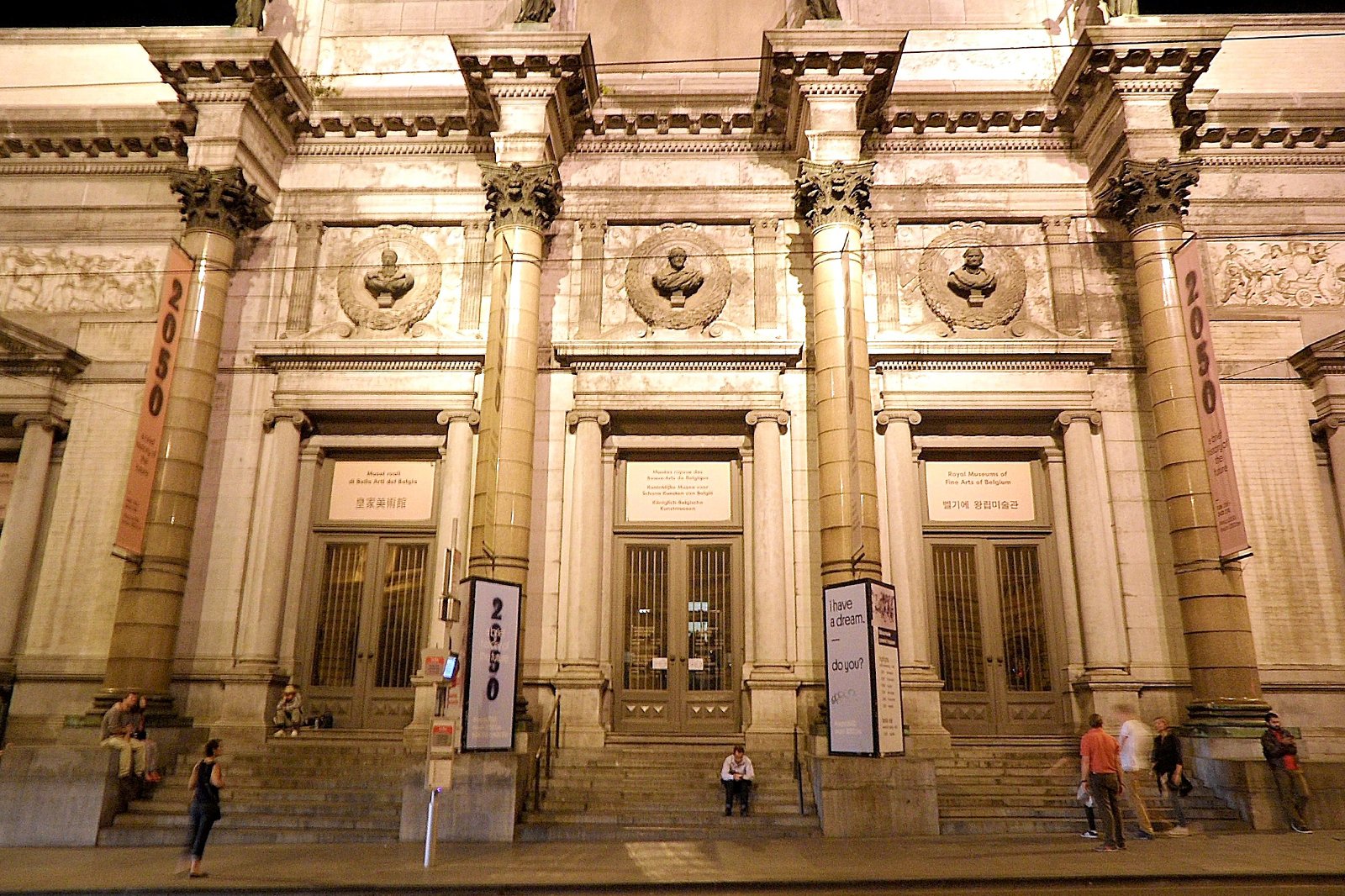 Brussels' must-see art collections are in the Royal Museums of Fine Arts, an expansive museum complex located 1 km south of Galeries Royales Saint-Hubert. Artworks on display date back from the 15th to the 18th century.
The Museum of Ancient Art showcases paintings by Flemish and Renaissance masters, such as Rubens and Pieter Bruegel, while the Modern Art Museum spotlights masterpieces by Picasso and Magritte.
Location: Rue de la Régence 3, 1000 Brussels, Belgium
Open: Tuesday–Sunday from 10 am to 5 pm (closed on Mondays)
Phone: +32 (0)2 508 32 11
photo by Karlunun (CC BY-SA 4.0) modified
4
Share pralines from Brussels' top chocolatiers
Calories don't count when it comes to chocolates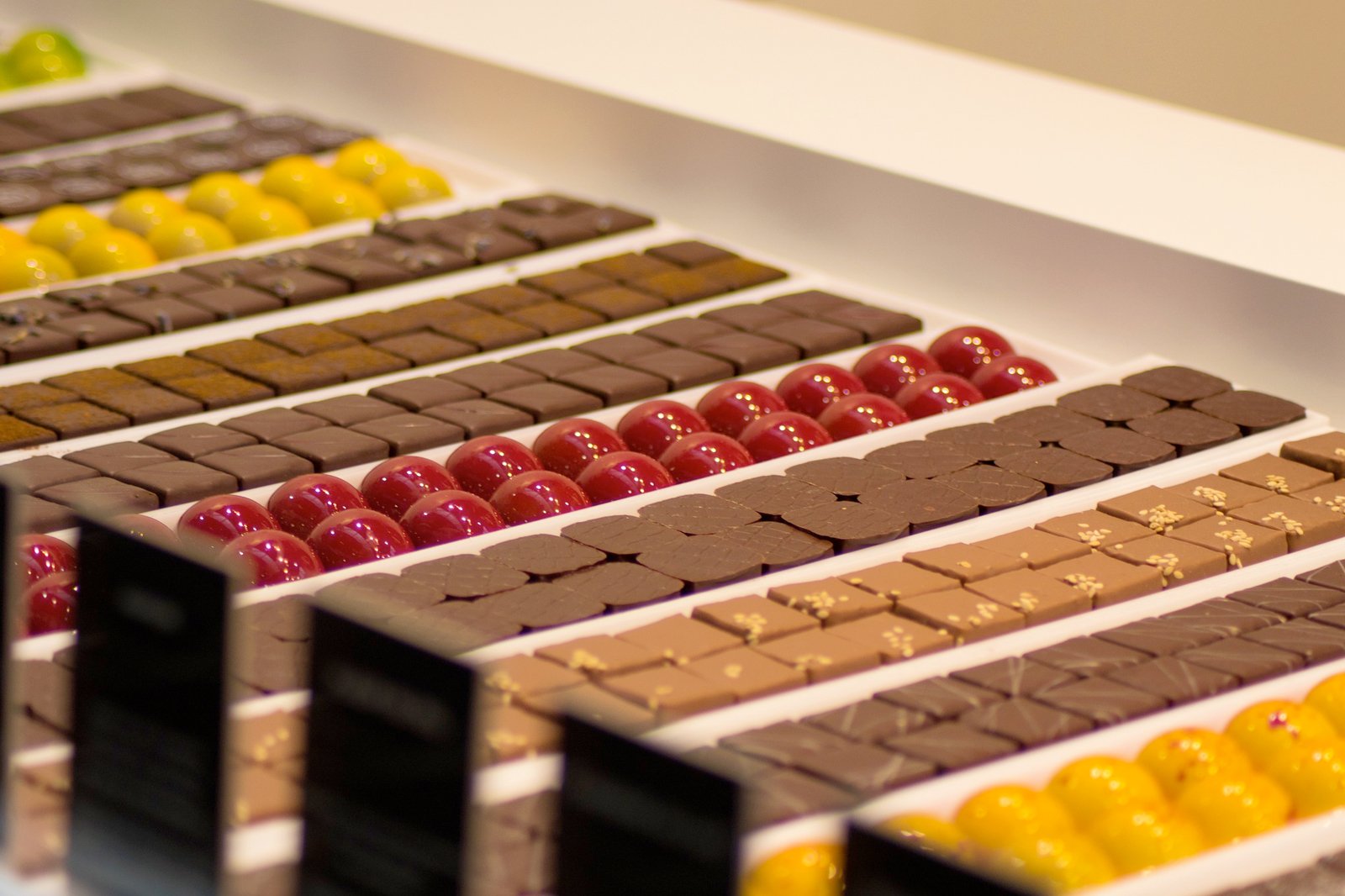 Satisfy your chocolate cravings at Brussels' top chocolatiers, most of which are located in Place du Grand Sablon. Nip into Wittamer to drink thick hot chocolate, or Pierre Marcolini for herb-infused pralines, bitter cocoa truffles and pastel-coloured macaroons.
If you're visiting Galeries Royales Saint-Hubert, you can shop for chocolate pralines at Neuhaus's first store, which has been a tenant at this upscale shopping arcade since 1857. Make your way to a café terrace or city's many parks for people-watching and enjoying your chocolate haul.
5
Van Buuren Museum
Explore the Garden of Hearts
The Van Buuren Museum is formerly the personal residence of art collectors David and Alice van Buuren. Today, it displays Art Deco furniture and rare paintings from the 15th until the 20th centuries, including 32 paintings by surrealism artist, Van de Woestijne.
Outside the museum, you can explore a lush garden complex that spans almost 20,000 sq m. One of its highlights is the Garden of Hearts, which features several heart-shaped bushes surrounding bright red flowers.
Location: Avenue Léo Errera 41, 1180 Uccle, Belgium
Open: Wednesday–Monday from 2 pm to 5.30 pm
Phone: +32 (0)2 343 48 51
photo by Afernand74 (CC BY-SA 3.0) modified
6
Experience Belgian's diverse dining scene
Enjoy classic Belgian dishes in Place Stephanie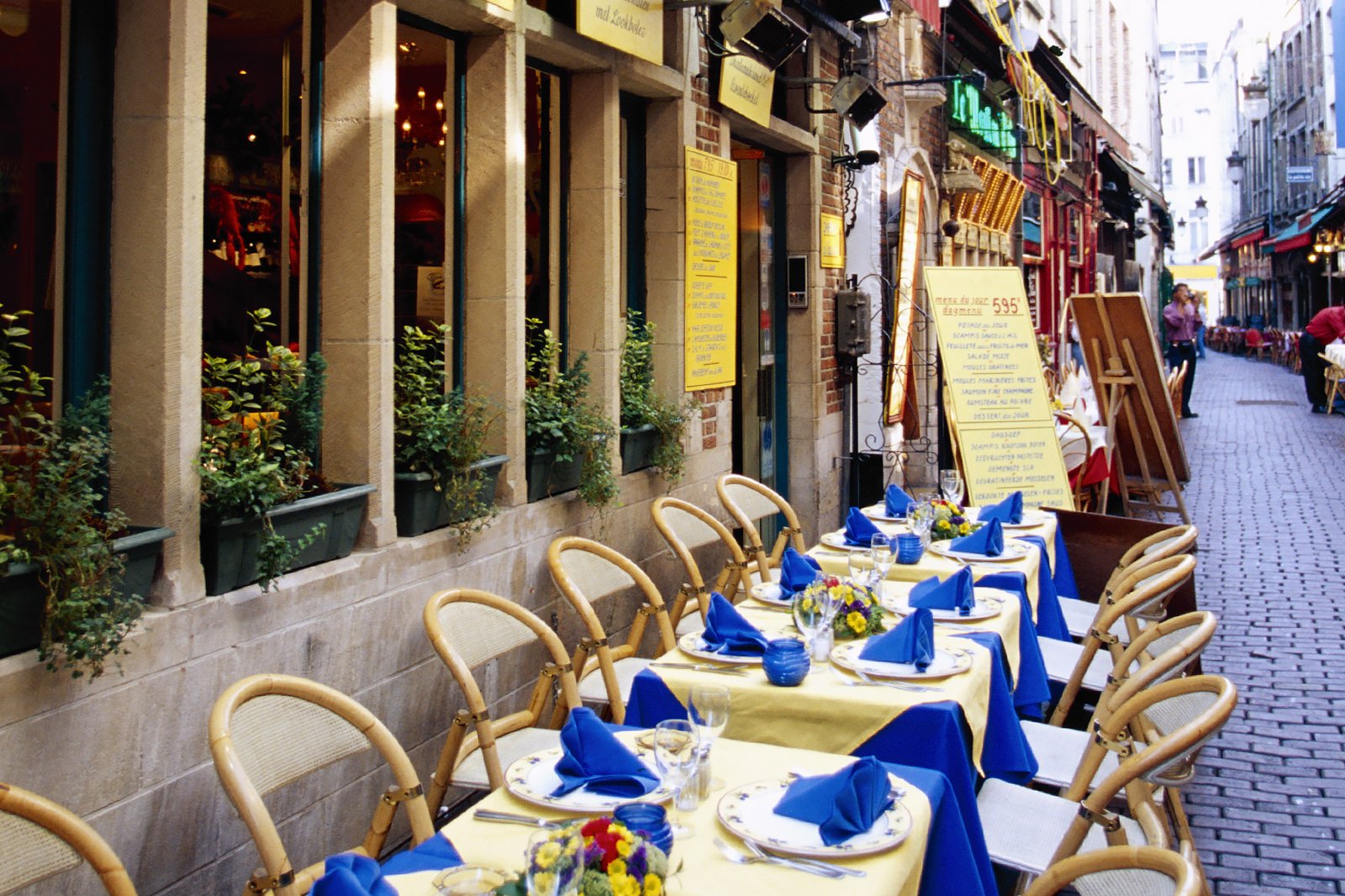 If you're looking to escape from the buzzing crowds congregating in other districts, then head to Place Stephanie. Offering quiet dining experiences with first class service, you can enjoy traditional Belgian dishes and multicultural fare.
Explore the street of Chaussée de Charleroi and rue Berckman to find small, local restaurants that are worth visiting in this quaint neighbourhood. For something on the luxurious side, the cobbled lanes within Brussels' main square, Grand'Place, are lined with Michelin-starred restaurants and wood-panelled Art Deco brasseries.
7
Royal Greenhouses of Laeken
Visit in spring to see hundreds of flowers in full bloom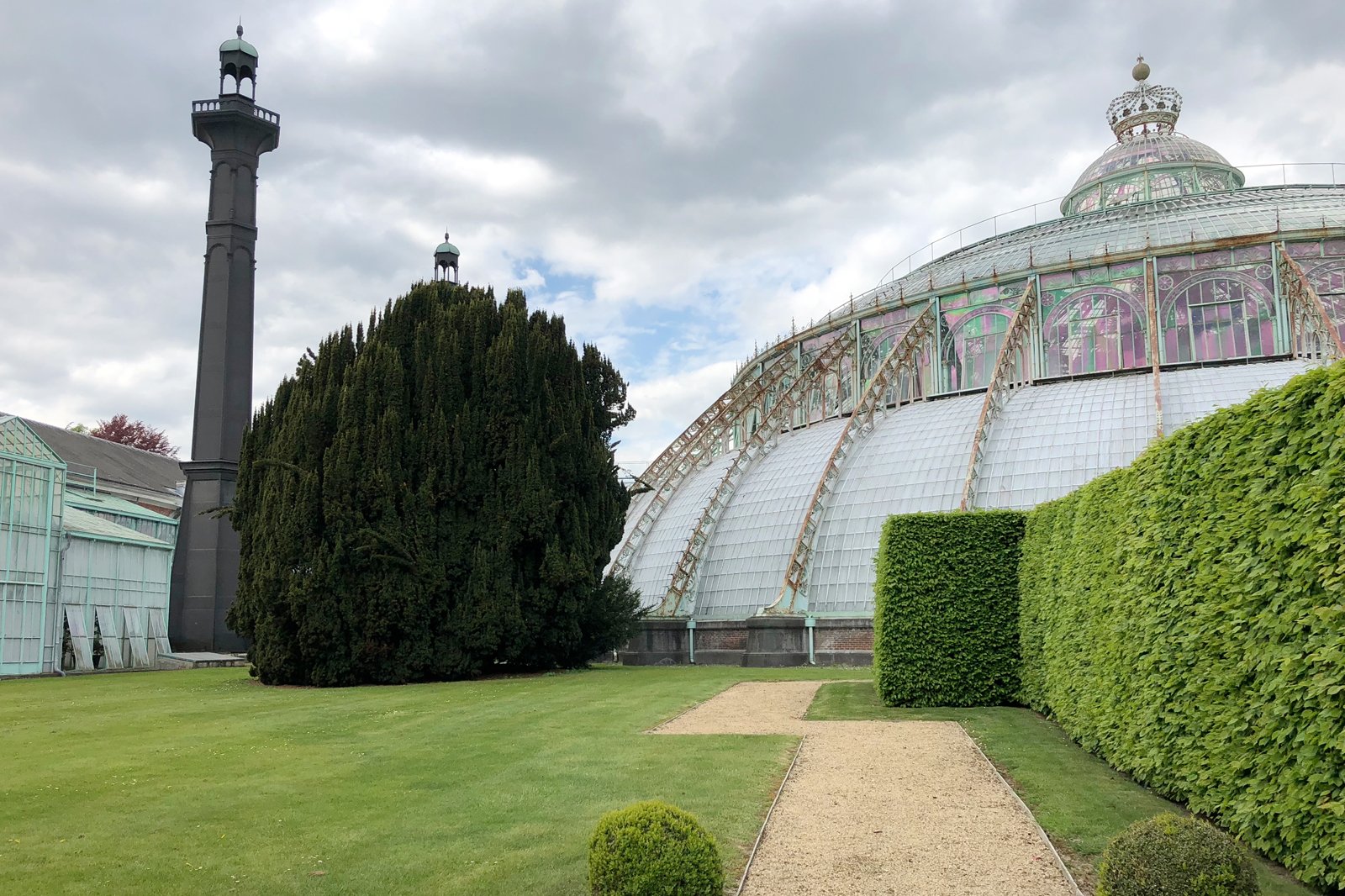 For 2 weeks every year – from mid-April to early May – the Art Nouveau Royal Greenhouses in Laeken is open to the public. The celebrated 19th-century architects Balat and Victor Horta designed the manicured grounds and neoclassical rotundas to harbour the botanical collection of King Leopold II.
Follow in the footsteps of Belgian royalty with a fragrant stroll through the park, taking in orange and banana trees, giant ferns, geraniums, and hot pink azaleas in the Azalea House.
Location: Avenue du Parc Royal 61, 1020 Brussels, Belgium
Open: Mid-April–early May: Daily from 9.30 am to 3.30 pm and from 8 pm to 9.30 pm (hours may vary)
Phone: +32 (0)2 551 20 20
photo by Sandra Fauconnier (CC BY-SA 4.0) modified
8
Join a brewery tour
Learn about the process of brewing Belgian beer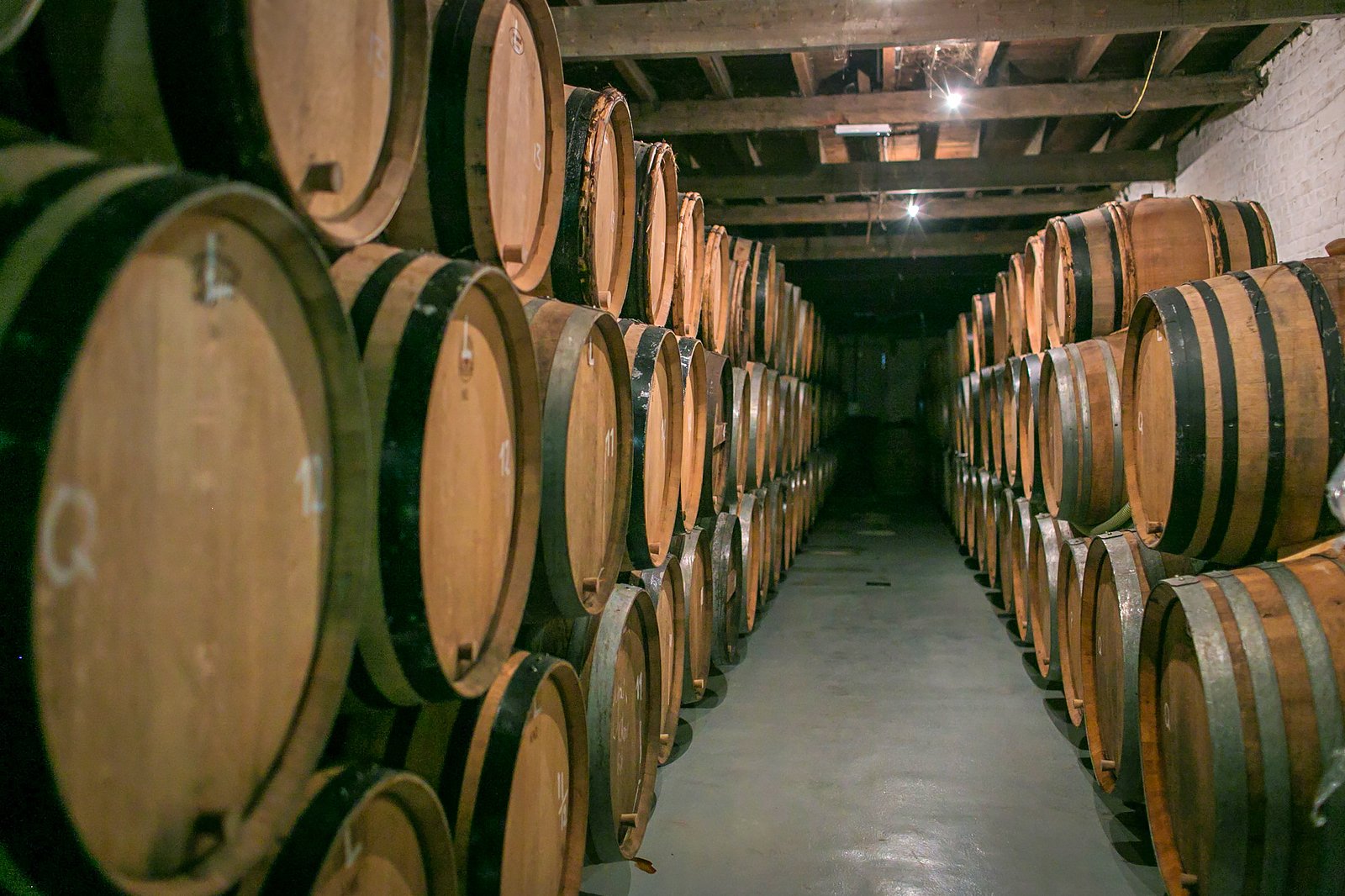 You will find over 400 types of beer on tap in pubs and bars across Belgium. Joining a brewery tours in Brussels is an informative yet casual way of learning about the process of brewing quality beers.
These tours typically include beer tasting sessions – expect to sample between 2 and 4 types of craft beer. Brasserie Cantillon, a family-owned business in Anderlecht, has been producing kriek, gueuze, and lambic beers since 1900. Belgian Brewers displays traditional tools, brewing and fermentation tanks, and brew kettles dating back to the 18th century.
photo by Allagash Brewing (CC BY 2.0) modified
9
Erasmus House
See original manuscripts by the 16th-century scholar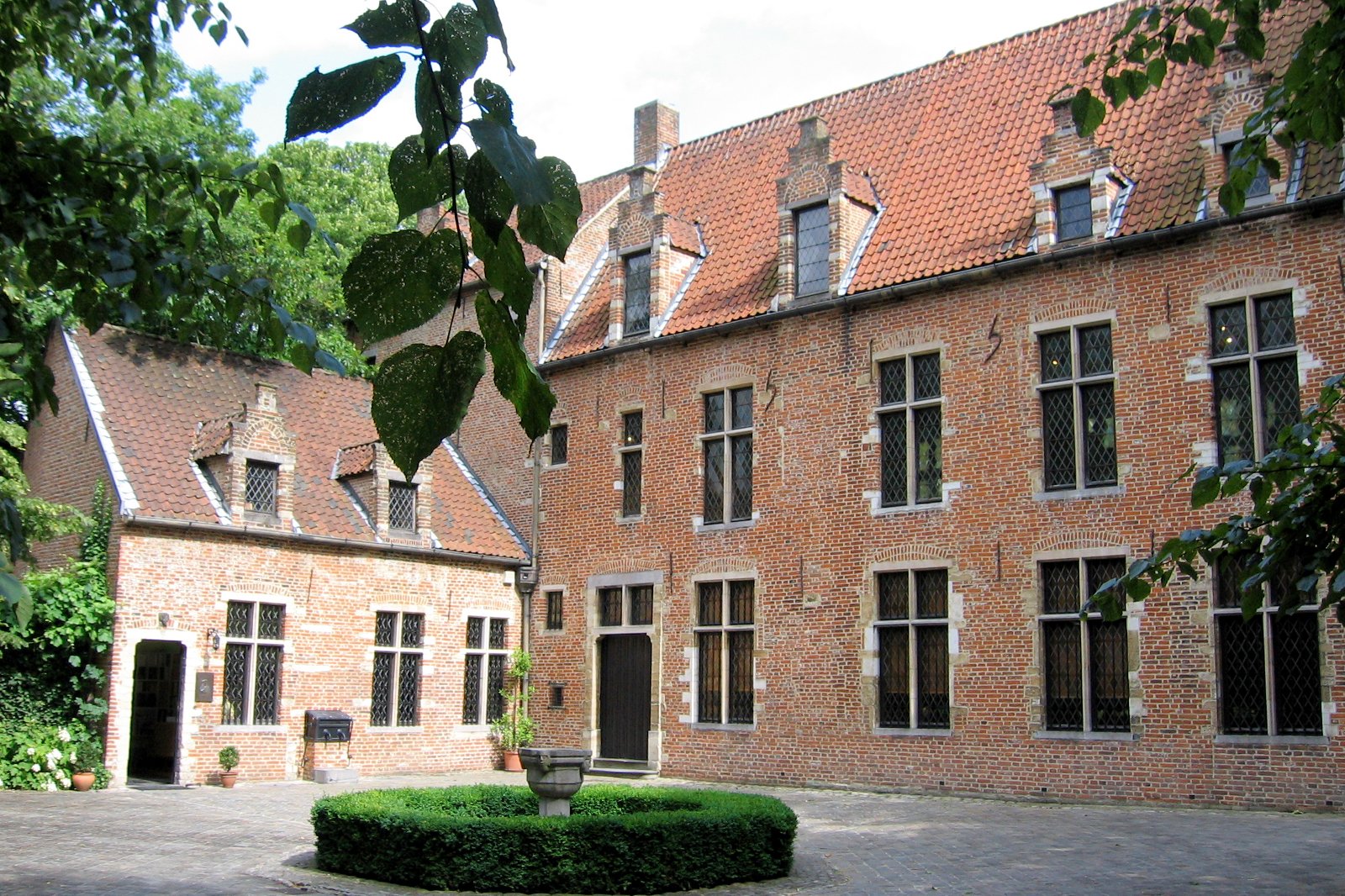 Erasmus House, located in Anderlecht, was where renowned scholar and theologian Erasmus lived back in 1521. The Gothic, redbrick building displays oil paintings dating back to the 15th and 16th centuries, antique prints of Albrecht Dürer, and Erasmus' early manuscripts.
Medicinal and philosophical gardens surround the Erasmus House, where you get to see art installations and hundreds of plants once used by Eramus himself. Visit on the first Sunday of the month to enjoy free admission to the Erasmus House.
Location: Rue du Chapître 31, 1070 Brussels, Belgium
Open: Tuesday–Sunday from 10 am to 6 pm (closed on Mondays)
Phone: +32 (0)2 521 13 83
10
Wind down with a Belgium beer in Brussels Grand-Place
Choose from over 3,000 beers at Delirium Cafe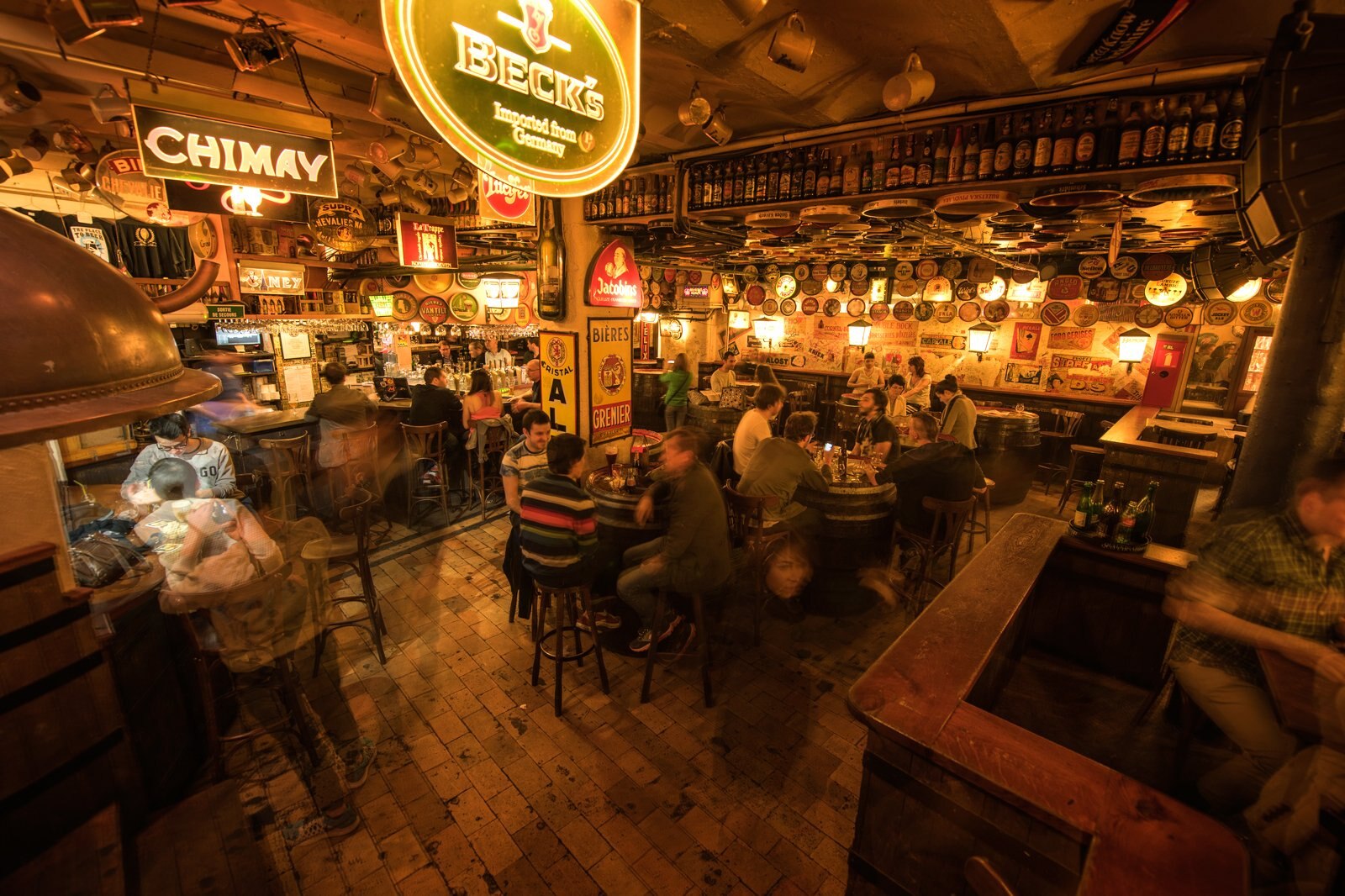 Brussels Grand-Palace may be known for its historical buildings, but it also has a busy nightlife scene. Wind down the day with a cherry-flavoured Kriek beer at A la Mort Subite, a classy bar furnished with polished dark wood tables, globe lights and brass mirrors.
If you're a fan of jazz, L'Archiduc is a high-ceilinged, Art Deco jazz bar serving decadent cocktails and live music. Beer enthusiasts may enjoy Délirium Café's extensive selection – a whopping 3,000 types of beer to choose from!
Back to top