9 Things to Do in St. Augustine, Florida
What is St. Augustine Most Famous For?
History looms heavily in St. Augustine, purportedly the oldest city in the entire United States. The area's rich colonial history makes it a must-see for Spanish architecture buffs. The city centre is pleasantly walkable with highlights that include Plaza de la Constitucion and the Castillo de San Marcos fort.
Meanwhile, beach lovers are equally well taken care of with wide, dune-fringed stretches of white sand that lead into the Atlantic Ocean – the mild subtropical climate means there's never a bad time to visit.
1
Castillo de San Marcos
St. Augustine's original stone defences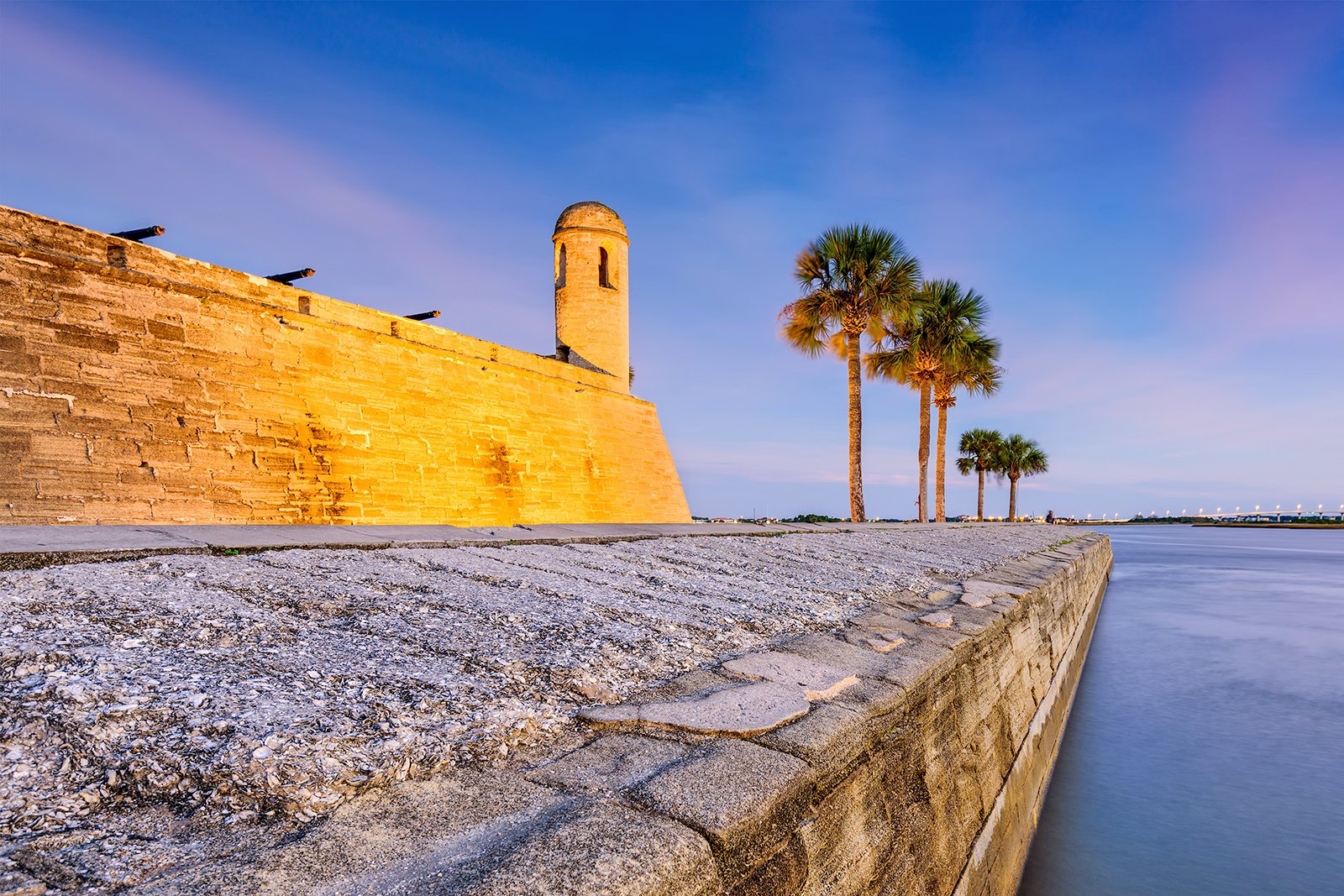 Castillo de San Marcos, the United States' oldest stone fort – and North America's only remaining 17th-century example – was used by the Spanish to guard their first settlement at St. Augustine.
This nationally recognised monument sits alongside the waters of the Atlantic Ocean in Matanzas Bay. There are reconstructions of walls that once defended St. Augustine, and plenty of insight into its history – but the expansive green grounds, and city and sea views, also make this a welcome escape for a breather.
Location: 1 S Castillo Dr, St. Augustine, FL 32084, USA
Open: +1 904-829-6506
Phone: Daily from 8.45am to 5.15pm
2
Anastasia State Park
A natural wildlife habitat with a dose of history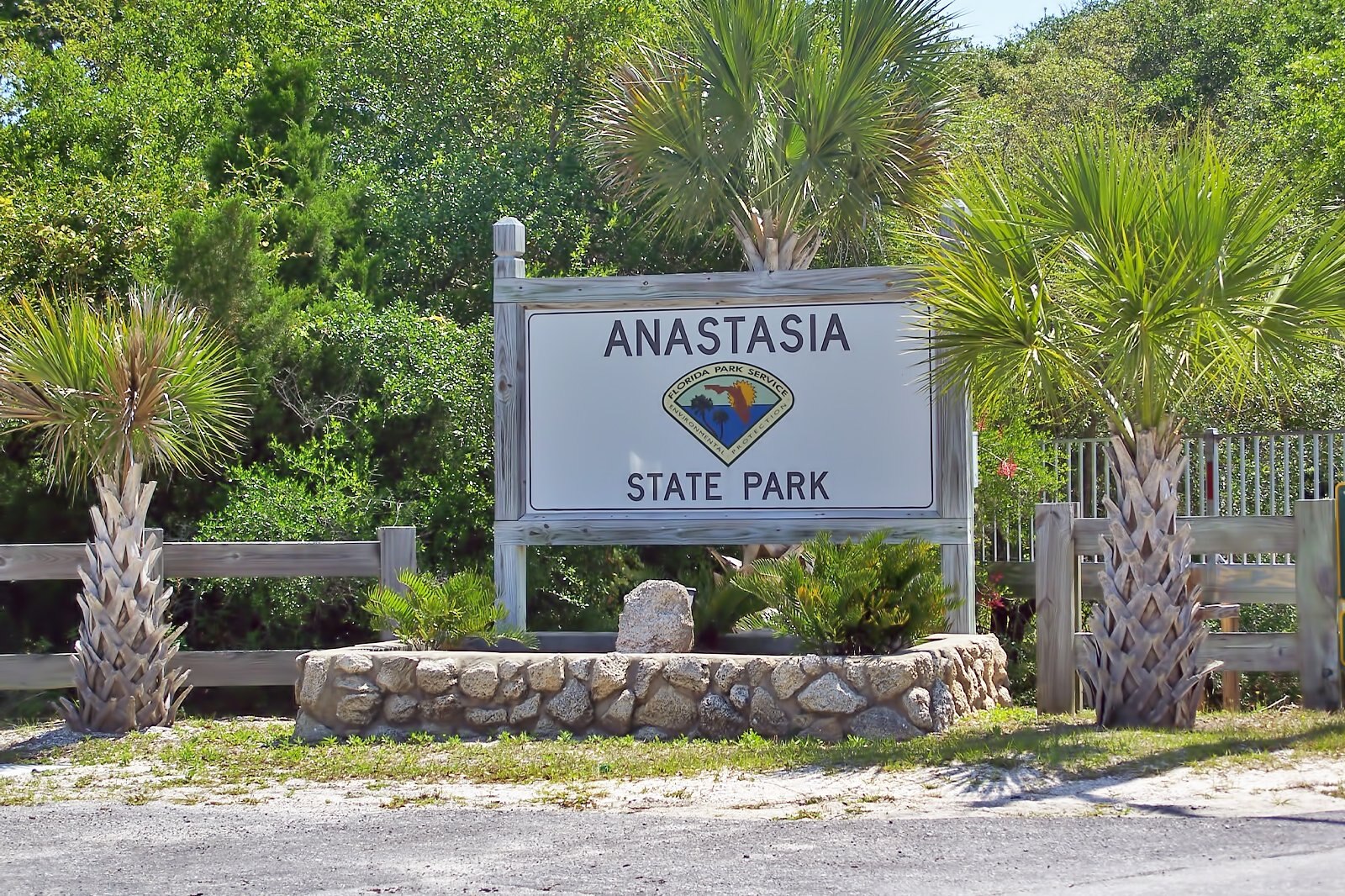 A 15-minute drive from St. Augustine proper, Anastasia State Park offers something different by way of a beautifully preserved, wildlife-rich coastal reserve.
At the same time, the likes of heritage sand dunes – and Spanish-era quarries used to extract the coquina limestone that enabled the construction of St. Augustine and its famous fort – mean that this state park has enough to compete with the city itself in the history stakes. Hiking, kayaking and swimming are all possible, and there's a large campsite, too.
Location: 300 Anastasia Park Rd, St. Augustine, FL 32080, USA
Open: Daily from 8 am to sundown
Phone: +1 904-461-2033
photo by Ebyabe (CC BY-SA 2.5) modified
3
St. Augustine Beach
Then feast on the city's plentiful seafood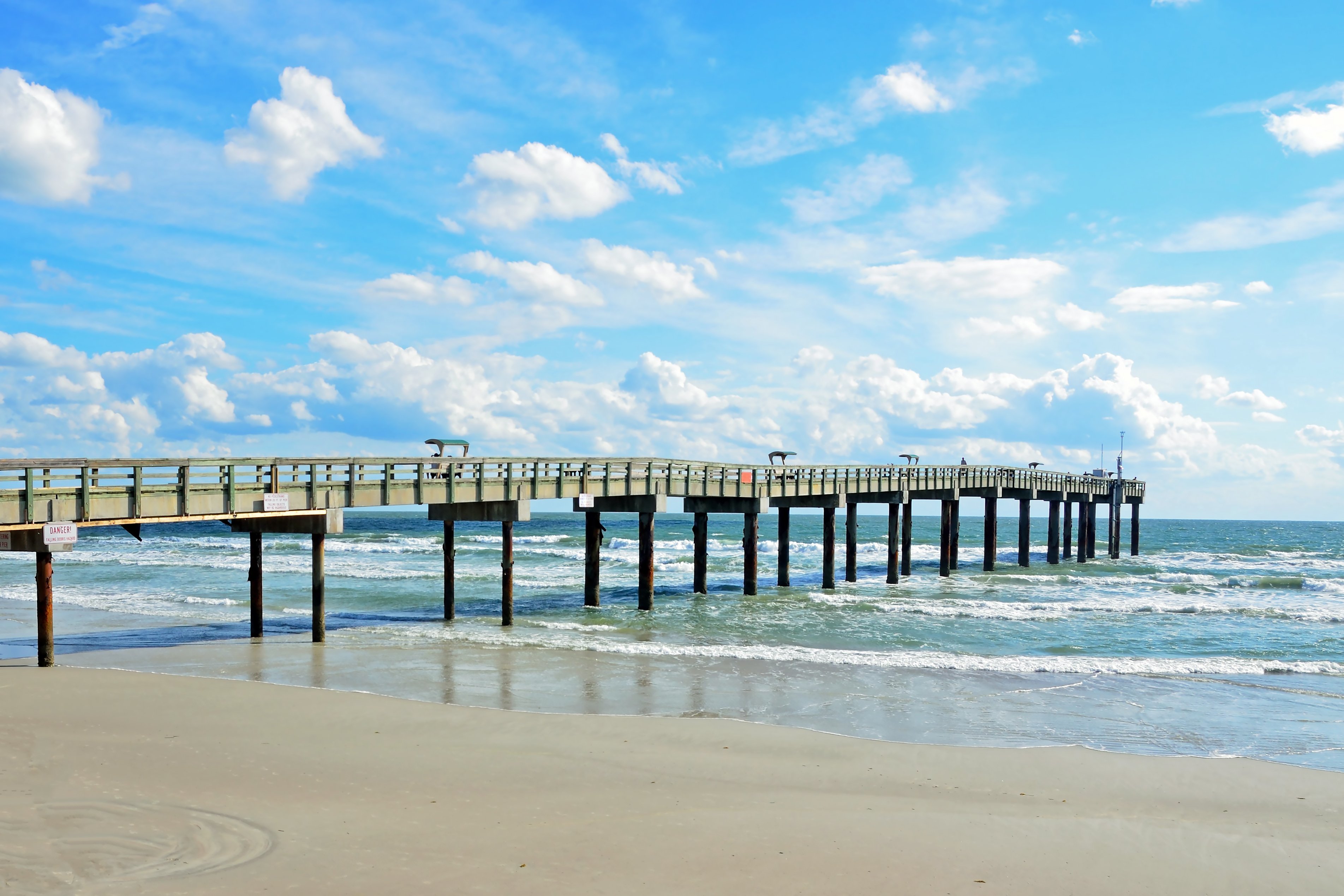 It wouldn't be Florida without a trip to the beach, and St. Augustine doesn't disappoint. Beside the North Atlantic, the barren dunes and gorgeous white sand of St. Augustine Beach – a city in its own right – are less than a 15-minute drive from downtown St. Augustine.
Take a refreshing dip in the water, top up your tan on the beach, and then head to the Salt Life Food Shack for no-fuss dishes that let the locally sourced seafood do the talking.
Location: A1A Beach Blvd, St. Augustine Beach, FL 32080, USA
4
Plaza de la Constitucion
Get a glimpse of history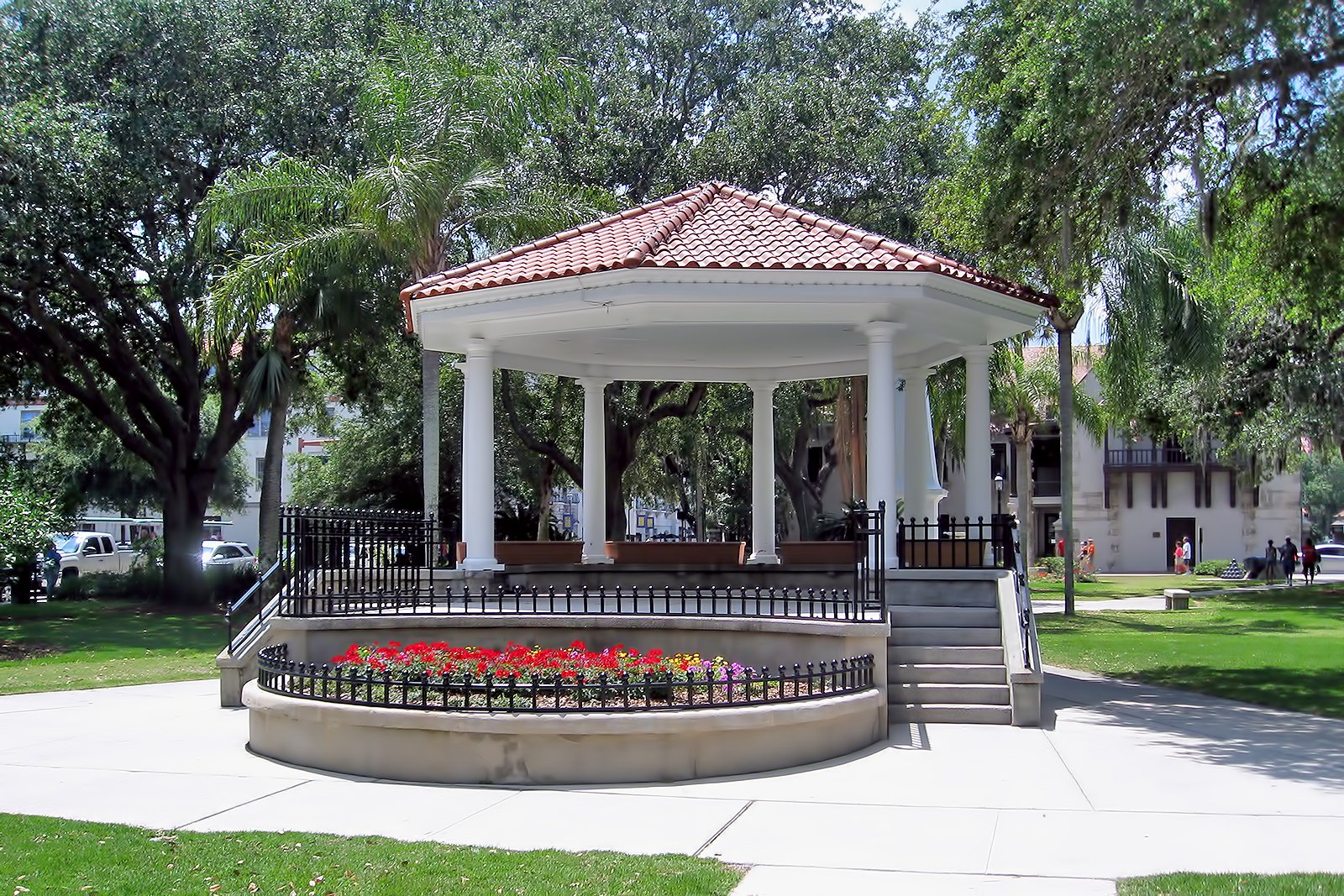 There's arguably no better place to begin a tour of St. Augustine than the historical square of Plaza de la Constitucion. Sitting on this same green spot since the Spanish colonial era in 1573, the park is framed by other iconic attractions such as the city's cathedral, Government House, and the Trinity Episcopal parish church.
All of these make it a great spot from which to get an appreciation of just how old St. Augustine really is. Expect seasonal concerts, markets, and other events taking place here.
Location: 170 St George St, St. Augustine, FL 32084, USA
5
Oldest Wooden School House
Take a glimpse at this hand-constructed educational relic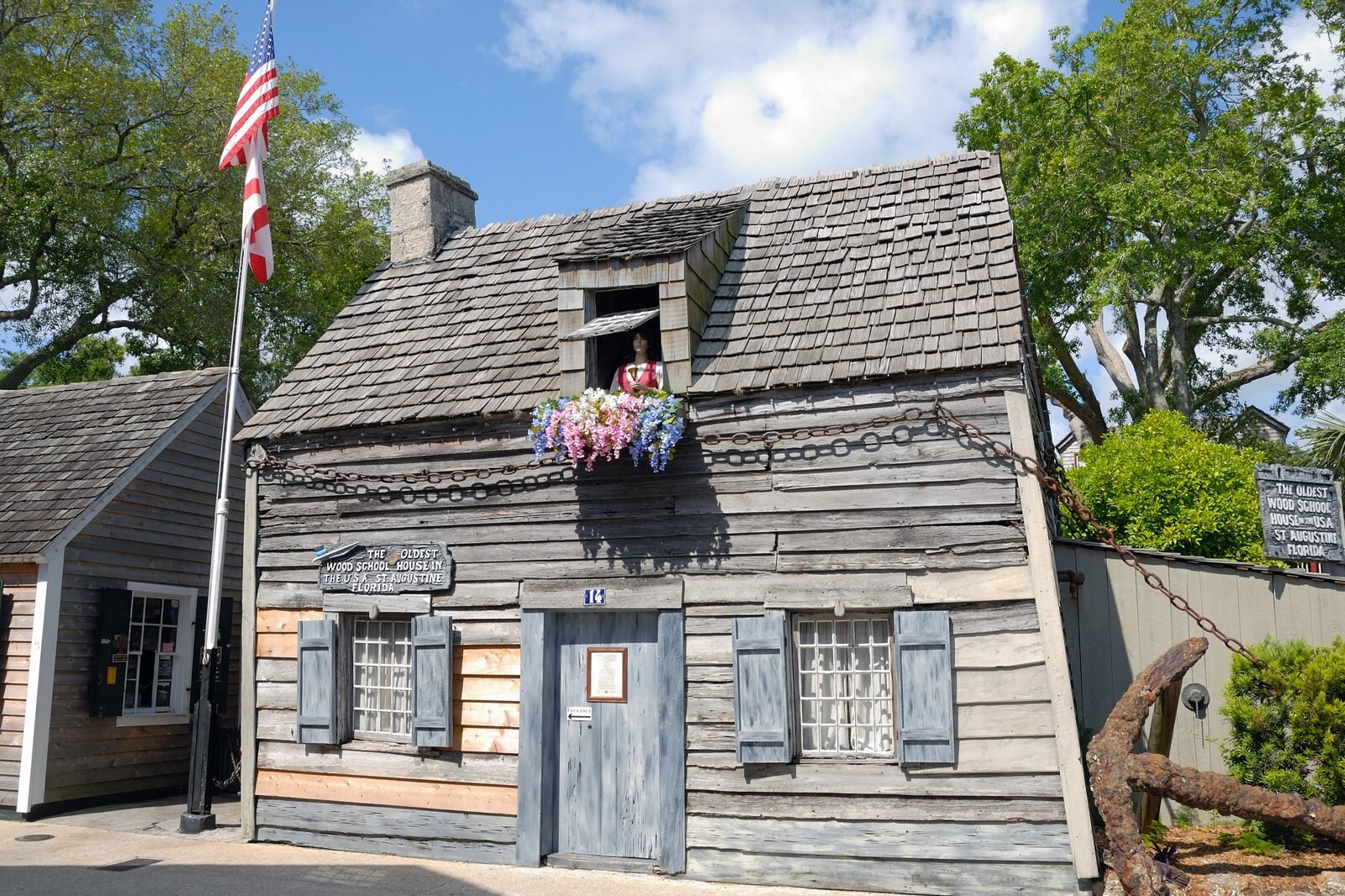 St. Augustine seemingly has an 'America's oldest ever' structure of every possible type. Plaza de la Constitucion is the United States' oldest public space, Castillo de San Marcos is its oldest stone fort – and this is, as the name suggests, the oldest wooden school house you'll find on these fair shores.
It's even more remarkable for having been entirely hand-built out of painstakingly nailed-together red cypress and cedarwood. Wander through the downstairs classroom that offers a glimpse of yesteryear's students, and the schoolmaster's living quarters overhead.
Location: 14 St George St, St. Augustine, FL 32084, USA
Open: Daily from 9 am to 6 pm (Fridays and Saturdays until 8 pm)
Phone: +1 888-653-7245
6
Colonial Quarter
St. Augustine as it was for Spanish-era residents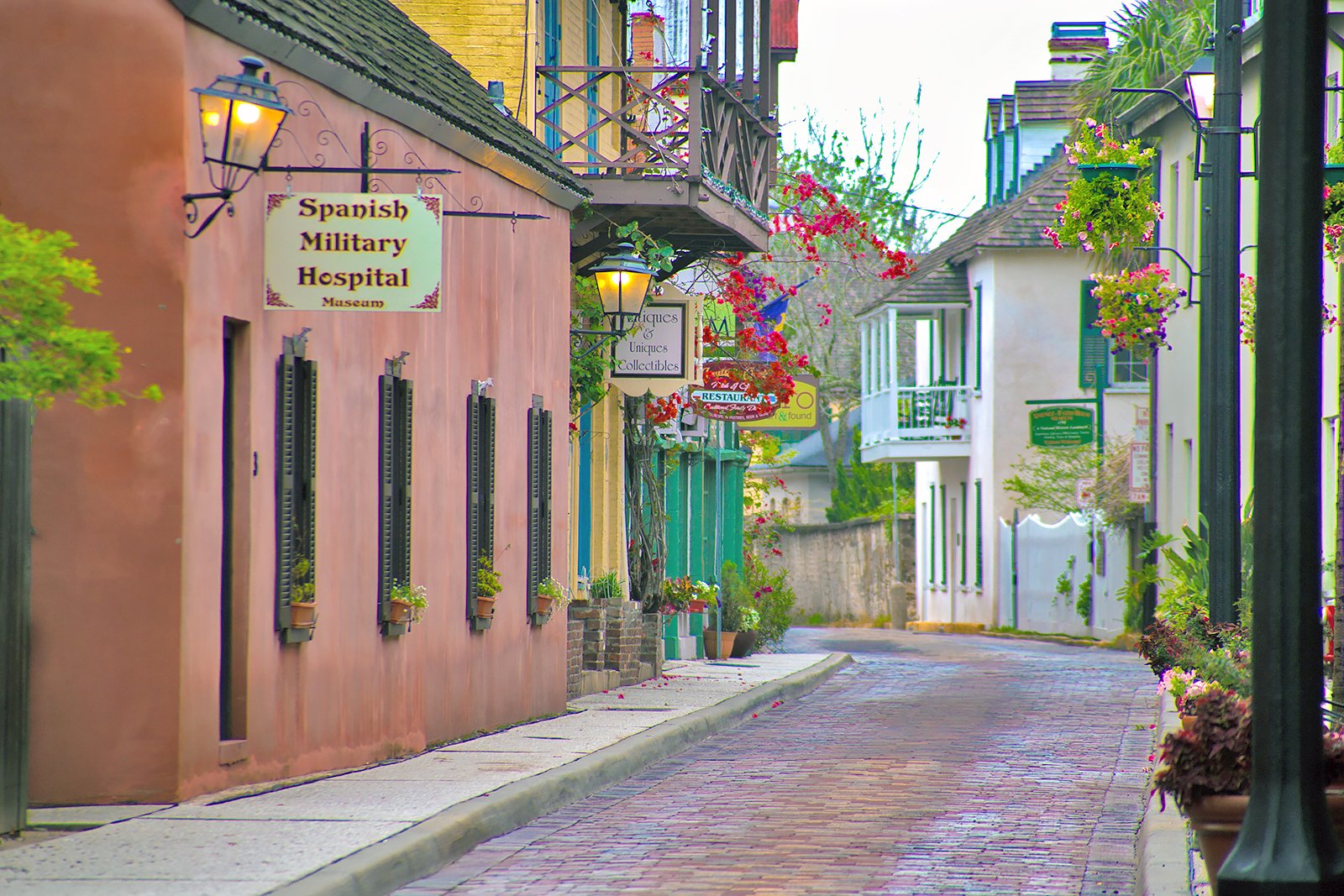 Since the Spanish founded St. Augustine in 1565, it's passed through British hands, back to Spain's control, and finally to the US in 1819. The Colonial Quarter serves as a living museum depicting the life of inhabitants of the first period of Spanish control in the 1740s.
There are historical buildings to explore, a 35-foot replica Spanish watchtower from which to take in views of the main St. George Street thoroughfare, and boutiques selling keepsakes that speak of times gone by.
Location: 43 St George St, St. Augustine, FL 32084, USA
Open: Daily from 10 am to 5 pm
Phone: +1 888-991-0933
7
Catch 27
The day's fish haul with on-trend cocktails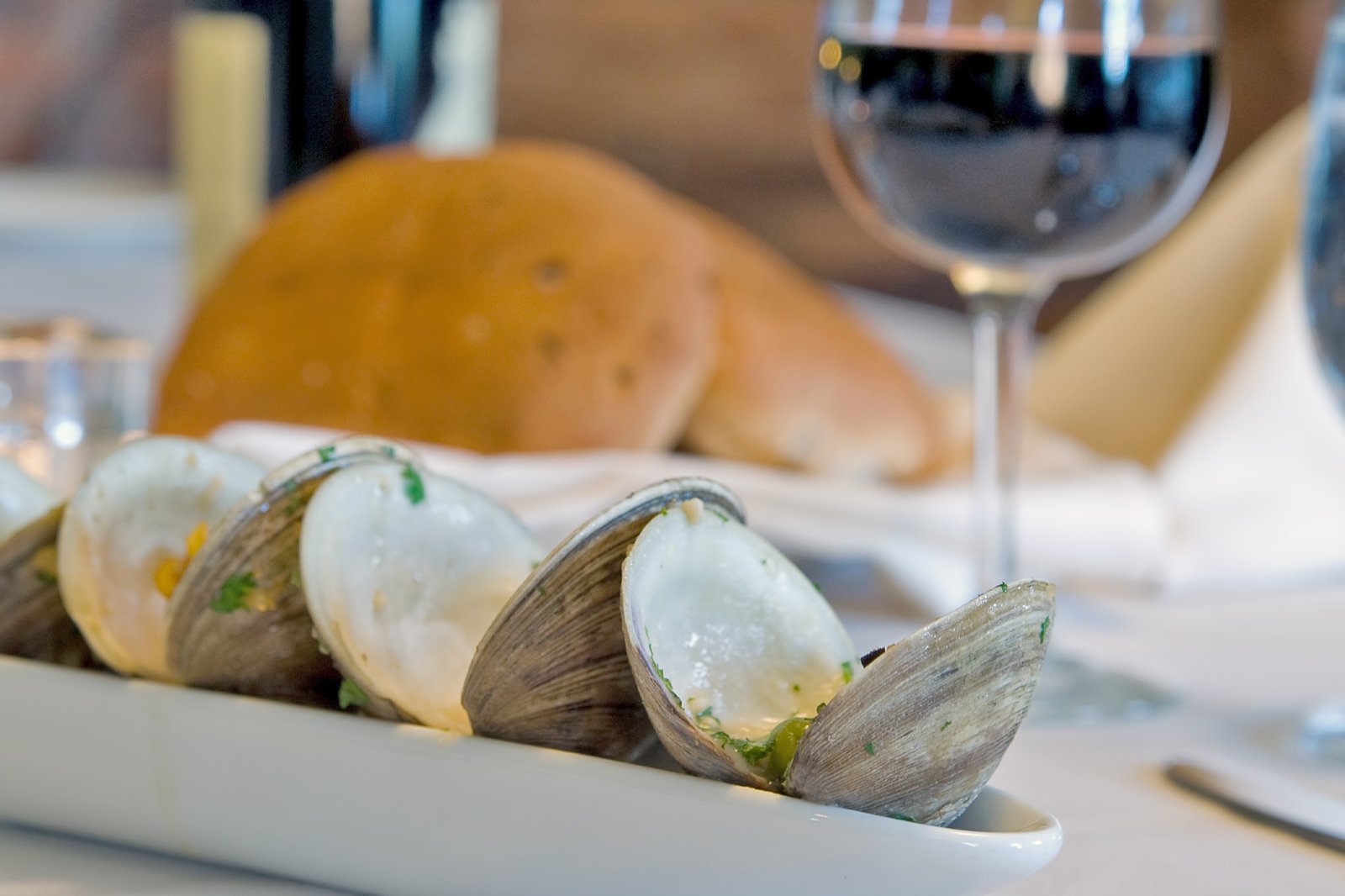 It's almost a sin to come to this part of the world and not indulge in its bounty of seafood. Among numerous reputed local restaurants, Catch 27 is a three-minute stroll from the heart of the city's colonial quarter.
This trendy, modern spot puts the day's catch at the heart of the action, so you'll be eating whatever that's found its way onto the boats. Alongside creative serves of fish, prawns and clams, there are craft beers, wines, and innovative cocktails.
Location: 40 Charlotte St, St. Augustine, FL 32084, USA
Open: Daily from 11.30 am to 9 pm (Fridays and Saturdays until 10 pm)
Phone: +1 904-217-3542
8
St. Augustine Amphitheater
Cultural performances in an evocative open-air venue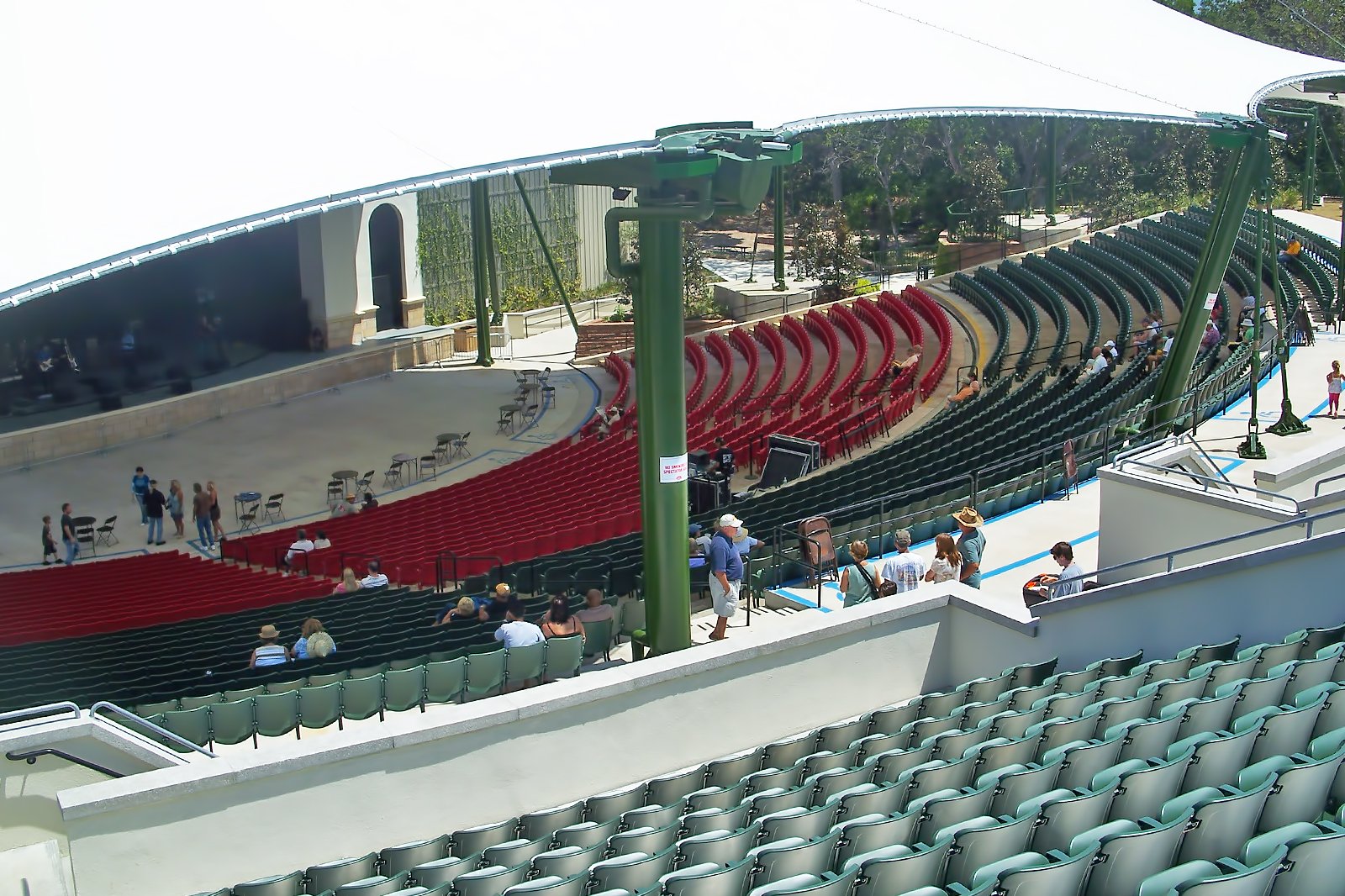 When darkness falls, what better way to carry on soaking up St. Augustine's distinctive vibe than to head outside and take in a performance at the city's al fresco amphitheatre?
The 4,000-seater venue is located a 10-minute drive out of the city centre, and puts on regular circus performances, concerts, and more. Evening entertainment aside, the St. Augustine Amphitheater is a community hub, playing host to weekend farmers' markets.
Location: 1340C A1A S, St. Augustine, FL 32080, USA
Phone: +1 904-209-0367
photo by Ebyabe (CC BY-SA 2.5) modified
9
Ancient City Brewing Taproom
Locally brewed ales and a lively pub vibe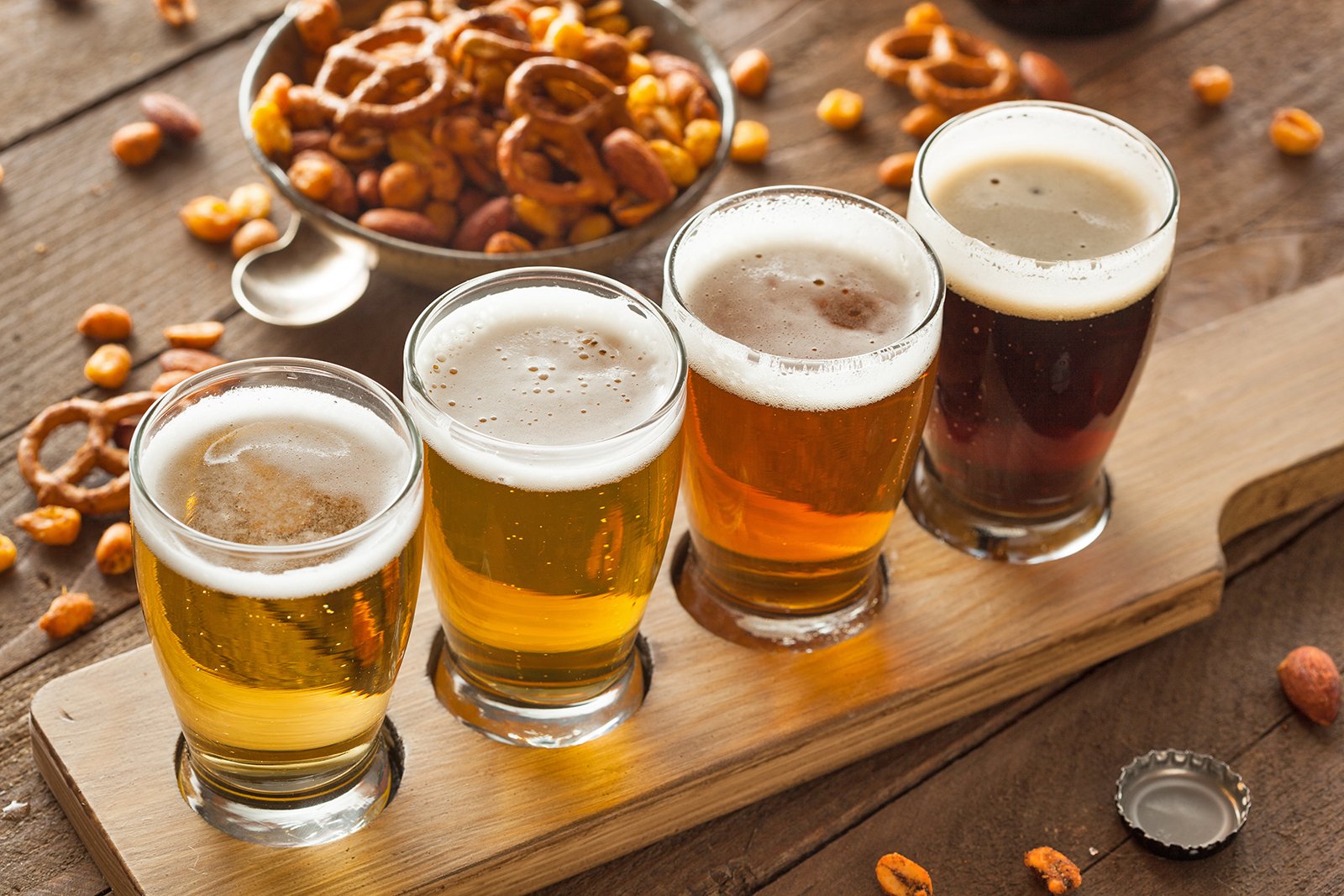 Mingle with St. Augustine's locals and discover the city's other culinary passion besides seafood – its love of locally produced craft beer – at the Ancient City Brewing taproom.
For the widest selection of over 20 beers on tap you'll want to head to the original brewhouse that's a 15-minute drive outside of the city centre. The smaller-scale taproom right in the heart of downtown St. Augustine still has 10 varieties on rotation. There's a friendly, lively atmosphere that goes with the diverse range of speciality ales.
Location: 18 Cathedral Pl, St. Augustine, FL 32084, USA
Open: Daily from 11 am to 10 pm (Thursdays until 11 pm, Fridays and Saturdays until midnight)
Phone: +1 904-429-9654
Back to top