9 Real Country Music Experiences in Nashville
Where to Find Nashville's Best Live Music and Nightlife
Nashville was first labelled 'Music City' over fifty years ago, and the city still firmly holds its ground as the place to be for live country music. The city boasts almost three times more music businesses than Los Angeles, so it's not hard to see why music invades every nook and cranny of the city's streets.
If you're coming to Nashville with an image of neon-lit honky tonks and dive bars, filled with a cacophony of crowds cheering to country music, you won't be disappointed. However, Nashville is much more than that; it's a hotbed of music, with a community connected by a strong love for anything musical. If anything, the scene has grown over the years, and, these days, the city offers more than just country music (as many believe) as the city hosts excellent live venues for genres of all kinds.
The list below brings together the best areas of the city to find live music, as well as some specific spots to experience Nashville's vibrant nightlife.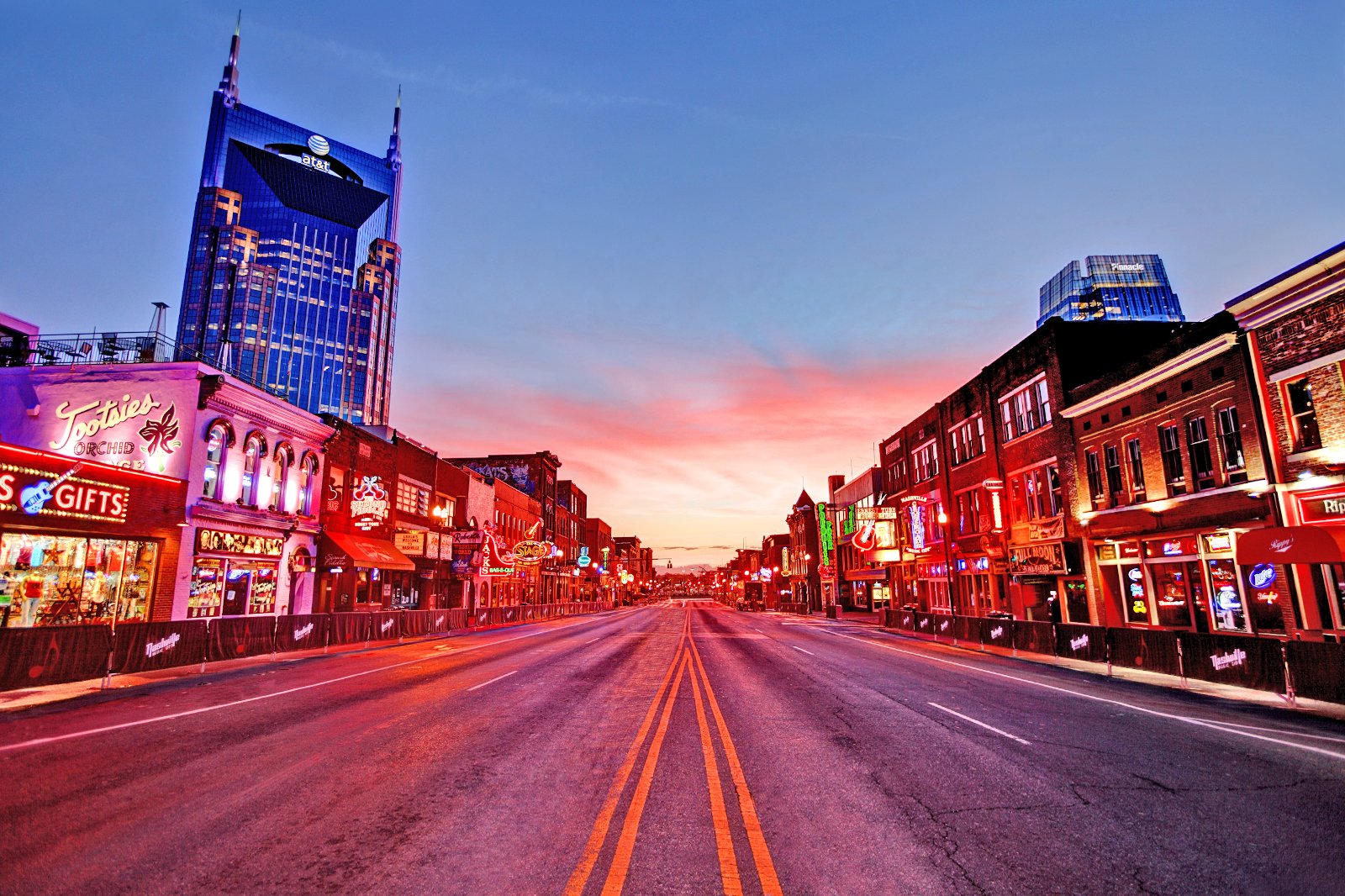 The District: The heart of Nashville's live music scene
Home to the famed 'Honky Tonk Highway'
The District is a downtown area holding most of the city's famous live music venues, most notable being 'Honky Tonk Highway', located on Broadway between 1st and 5th Avenue. Here, you'll find a row of pumping honky tonks where music flows from 10am until 3am every day – and you don't even have to pay. At night, a stream of neon lights floods the street and the love for music is palpable in the air as crowds flock into one of the many happening bars.
Downtown Nashville in itself hosts endless amounts of bars and venues featuring great live music, some of the most famous being Tootsie's Orchid Lounge, the legendary Grand Old Opry House and The Nashville Palace. Remember to leave tips in the music jars at the honky tonks - you may be in the presence of a future music star.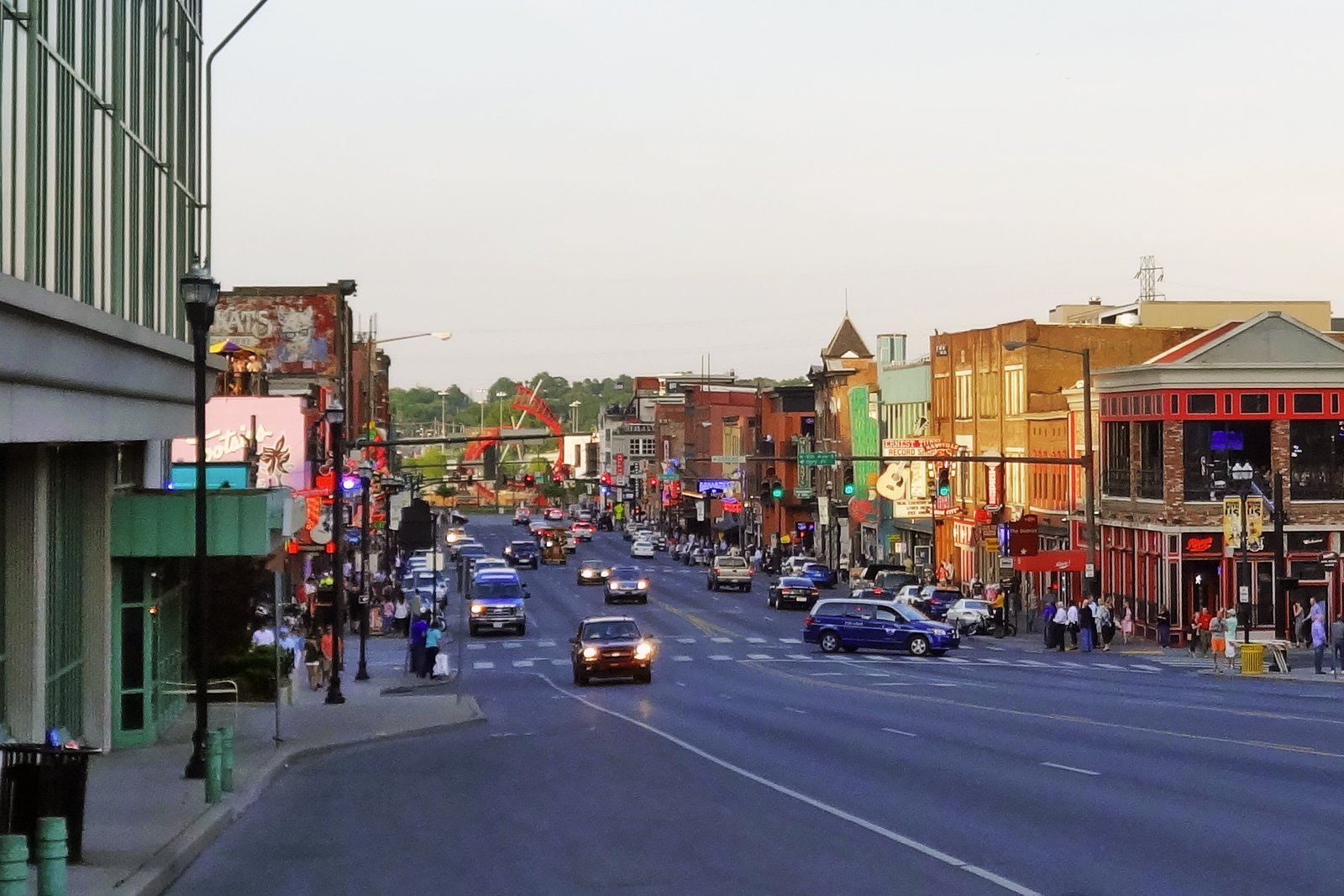 East Nashville: The eccentric neighbourhood
Where creatives come to play
East Nashville exudes its own quirky character with charming bars, a vintage aesthetic and a laidback, diverse community. You'll find a lot of young creatives call this neighbourhood home, which is reflected in the ever-growing population of cool, craft cocktail bars. Whilst East Nashville is the less obvious pick for nightlife in the city (as opposed to Downtown), a night out in the area arguably offers a more authentic, laidback experience of Nashville's thriving music and nightlife scene.
Popular places include The Family Wash, where you can have a 'pint and a pie' whilst enjoying local and regional live music and The 5 Spot, which has been visited by Lady Gaga and featured on the TV show 'Nashville'.
photo by Michael Rivera (CC BY-SA 4.0) modified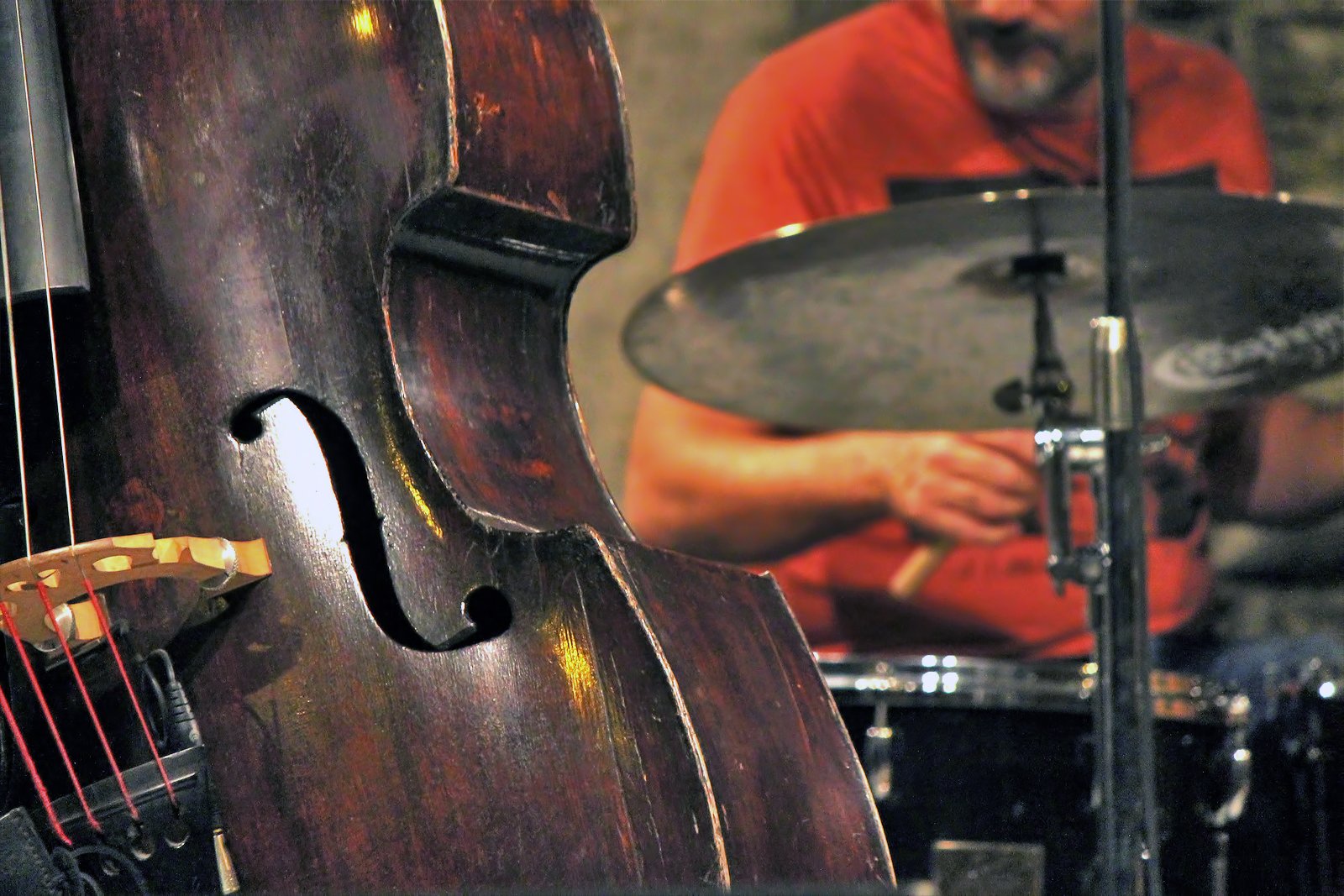 Jefferson Street: A hotbed of Jazz
Where Nashville's lesser-known jazz scene flourishes
Jefferson Street was the focal point for jazz, blues and R&B from the 1940s through the 1960s. In the 1960s, the area came face to face with a near downfall when the neighbourhood was sliced in half and communities separated. However, since the area's restoration in 1994, its roots in jazz have held ground as the area's predominantly African-American community remains strong.
The most obvious examples of the rejuvenated jazz scene in Nashville is between Jefferson Street and Germantown. The tucked-away Nashville Jazz Workshop, not far from Cumberland River, is a lovely place to visit for an evening of pure, classic jazz. Jefferson Street is also home to the annual Jefferson Street Jazz & Blues Festival, which celebrates the profound impact African-American music has had in the US and across the world.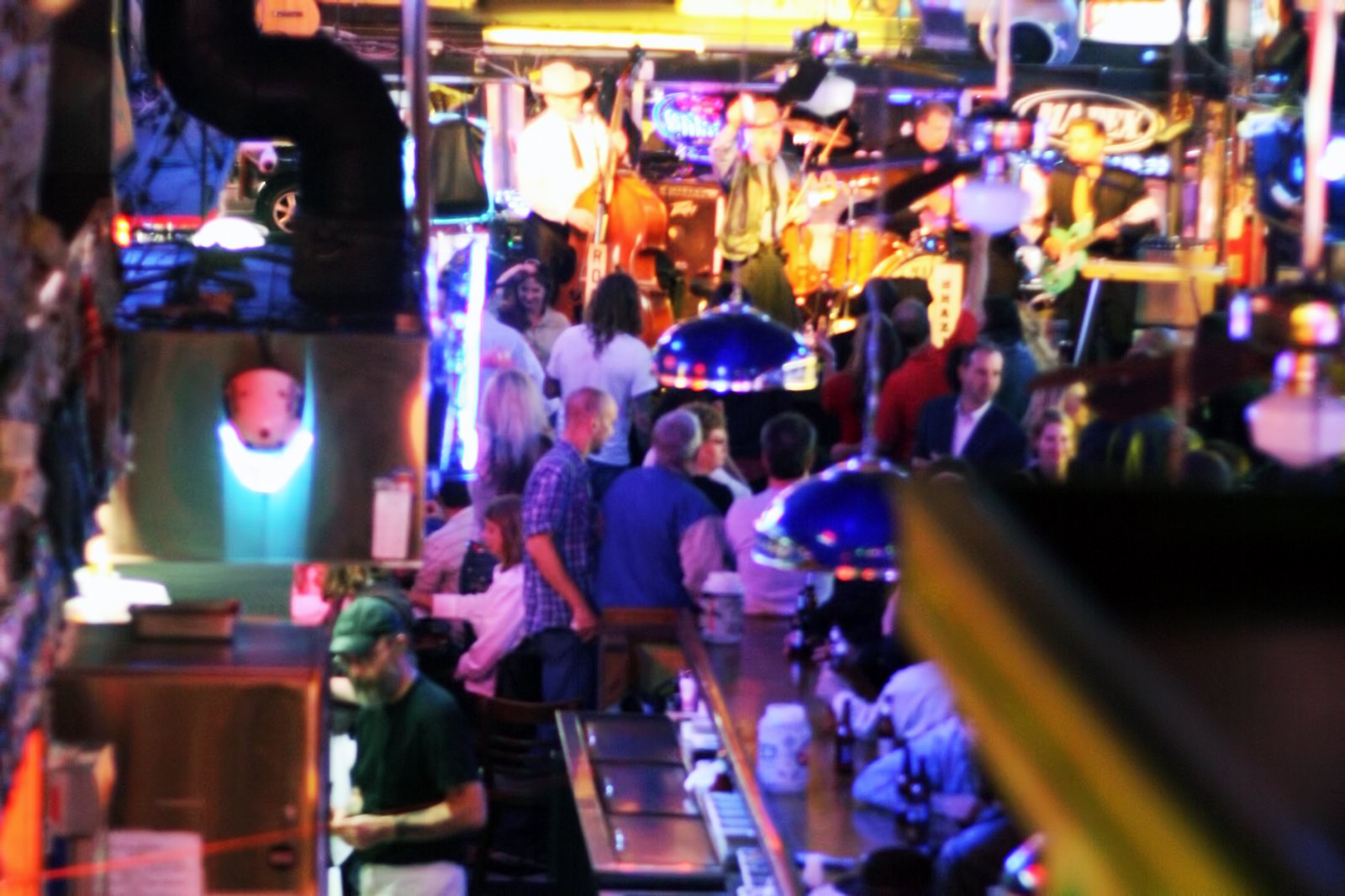 Robert's Western World
Nashville's home of traditional country music
If you believe the bright lights above Robert's Western World, this bar is 'Honky Tonk Heaven' – and arguably, it is. Found in Downtown Nashville, on bustling Broadway, the bar is your prototypical honky tonk, infused with neon lights and classic country music. Whether you're a lover of country music or not, a night out here is lots of fun and a real experience of Nashville hitting it hard. Robert's Western World certainly keeps to the saying, "keep the beer cold and the music old" with its authentic performances of classic country tunes.
Location: 416 Broadway B, Nashville, TN 37203, USA
Open: Monday to Saturday from 11am to 3am, Sunday from 12pm to 3am
Phone: +1 615-244-9552
photo by Lindsey Turner (CC BY 2.0) modified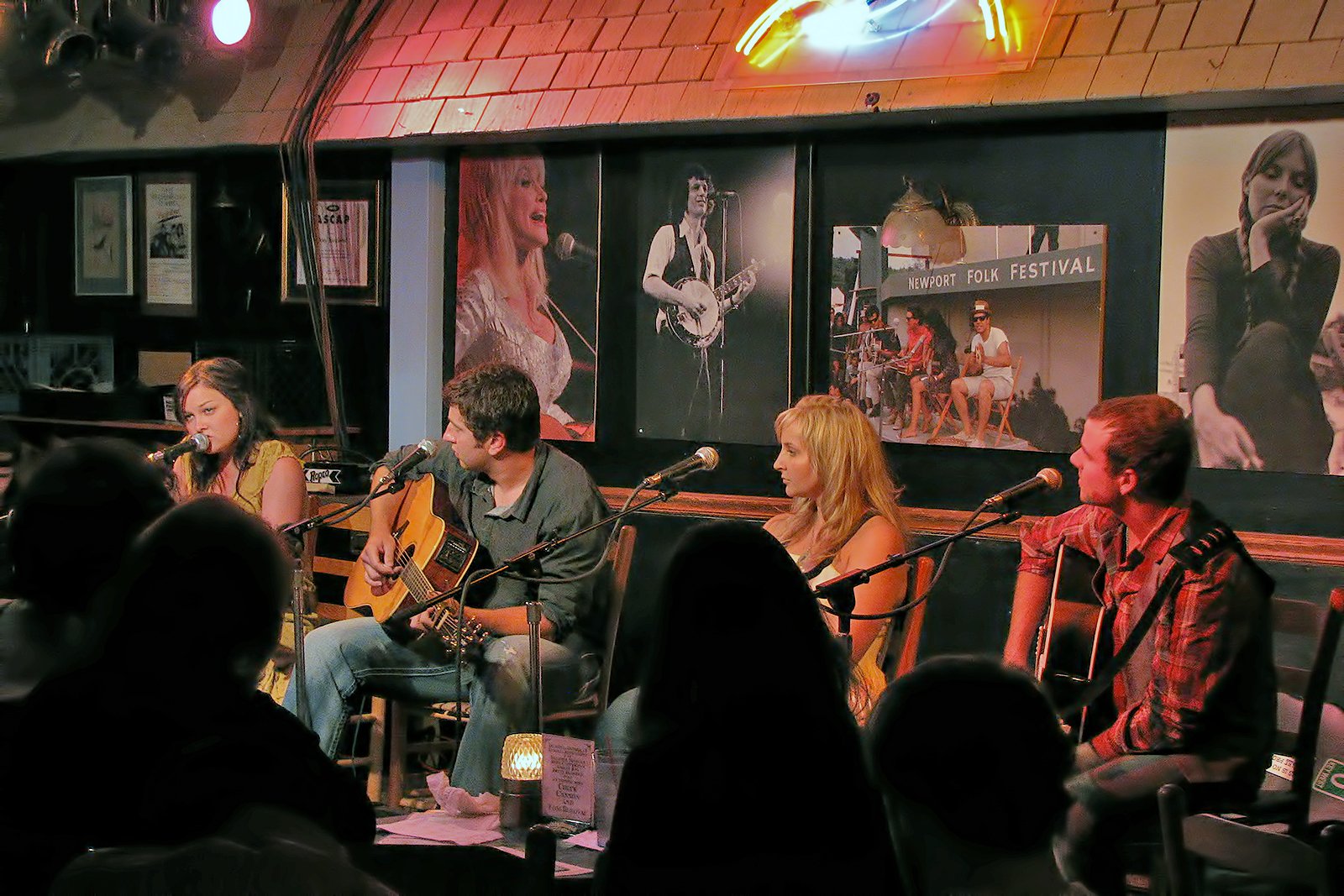 The Bluebird Cafe
An iconic club that hosts up-and-coming songwriters
The Bluebird Cafe, as seen on the TV show Nashville, has become a sort of celebrity in itself because of the show's huge following. The cafe, in Green Hill, is one of the best listening rooms in the city; visitors can enjoy fantastic acoustic music performances in an intimate setting. The famous "in the round" showcases feature singer-songwriters across multiple genres, including country, blues, bluegrass, and folk music. The cafe also serves hearty food and drinks, so you can indulge while enjoying the music. It's a good idea to reserve a table as the cafe is always busy and notoriously known for long queues.
Location: 4104 Hillsboro Pike, Nashville, TN 37215, USA
Open: Monday from 5.30pm to 11pm, Tuesday to Thursday and Sunday from 5pm to 11pm, Friday and Saturday from 5.30pm to 12am
Phone: +1 615-383-1461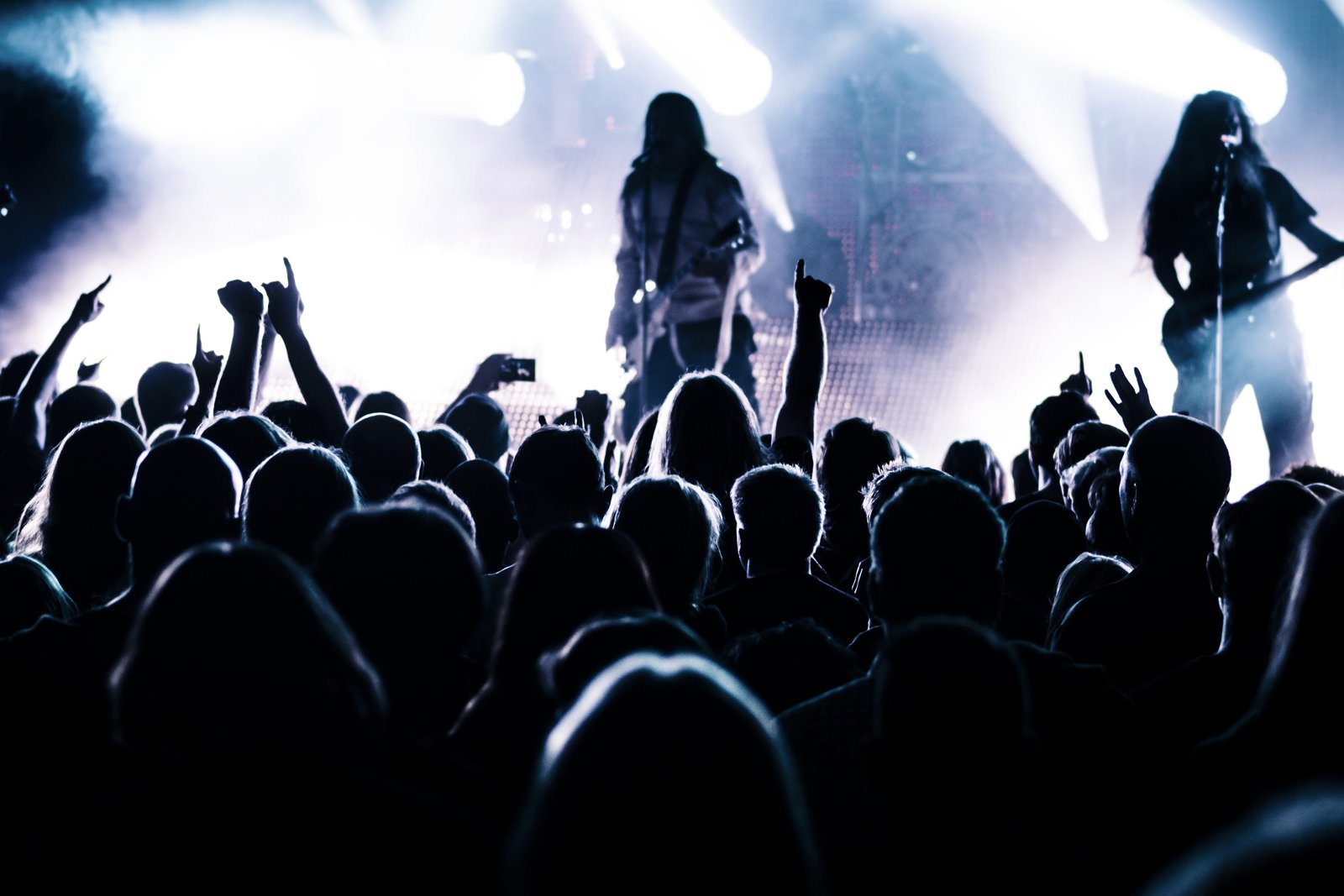 The Basement East
An easy-going venue hosting talented local bands
The Basement East has a friendly vibe where you can enjoy great music by local bands. Come here to see new musical talents get their chance to perform in front of a crowd. Found in East Nashville, the young and exciting atmosphere is indicative of the club's status as a breeding ground for talented musicians. Nicknamed 'The Beast', the venue is best for music lovers who want a relaxed setting where they can really take in live music ranging in genres from pop to rock to country and beyond. Grab a craft beer and enjoy live music on an impressive sound system.
Location: 917 Woodland Street, Nashville, TN 37206, USA
Open: Sunday to Thursday from 7pm to 2am, Friday and Saturday from 8pm to 2am
Phone: +1 615-645-9174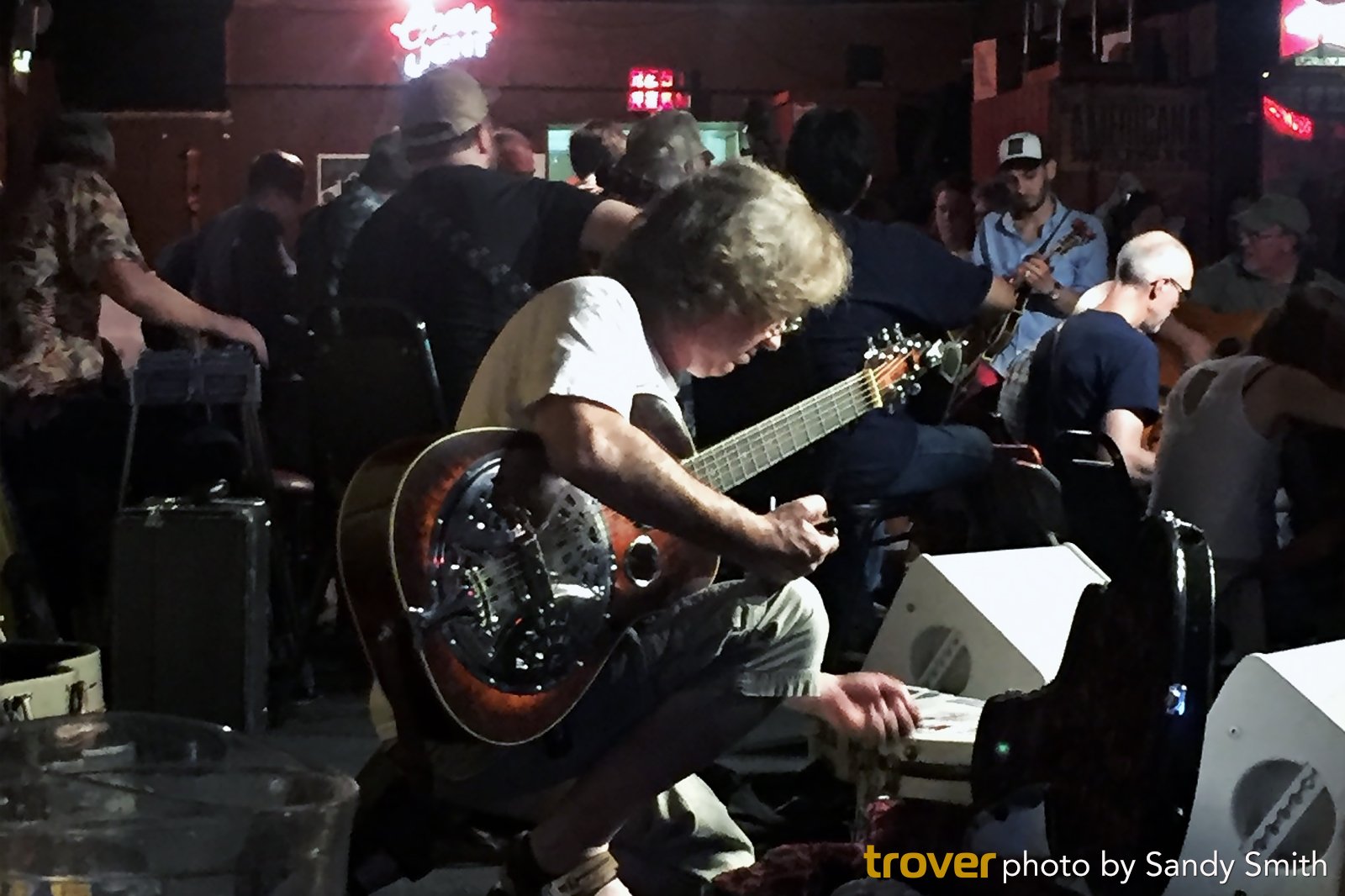 The Station Inn
The Carnegie Hall of Bluegrass
Of all the dive bars in Nashville (and there are many), The Station Inn provides some of the best live music in the city, served up in a homey atmosphere of dangling golden lights and friendly faces. Excellent live music is played every night by authentic bluegrass bands. Whilst the setting isn't anything to boast about, its simplicity is perhaps what gives this place character and the music played speaks for itself. This unassuming bar offers a fun environment and is often said to be the shining beacon of The Gulch. The bar functions on a first-come first-serve basis so be sure to get there early to get good seats.
Location: 402 12th Avenue South, Nashville, TN 37203, USA
Open: Monday to Sunday from 7pm to 12am, Sunday from 3pm to 12am
Phone: +1 615-255-3307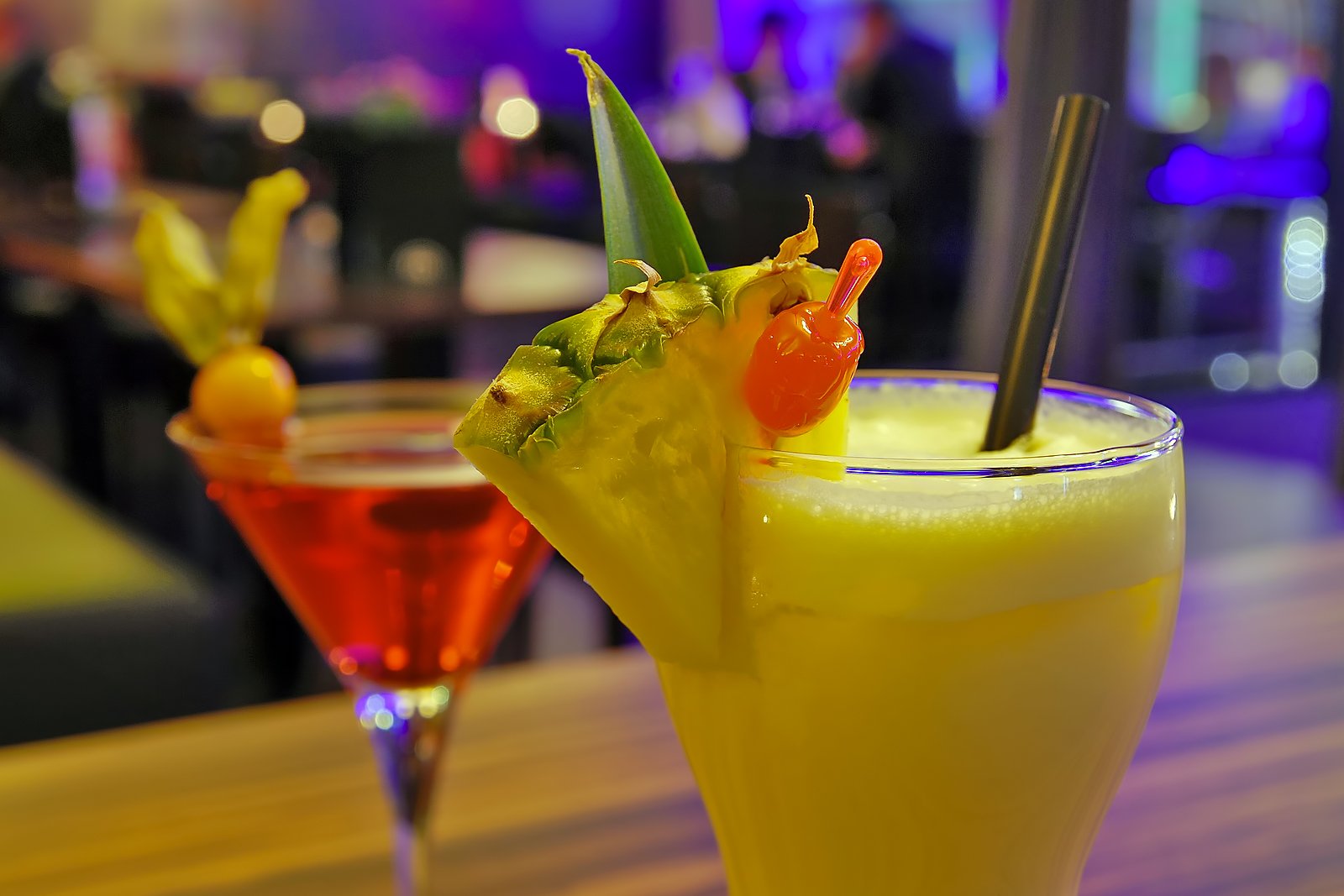 No 308 Cocktail Bar
Sip on craft cocktails in a modern setting
No 308 is a small speakeasy that certainly delivers some of the most unique and tasty cocktails in the city. Despite the slightly pricey cocktails, they are certainly worth it with the inventive creations of the staff of No 308. The bar also hosts events such as disco nights and 90s night with live music as well as a DJ. Tinged in warm light, the bar gives off a trendy and cool vibe ideal for crowds looking to drink in style. Once you've quenched your thirst, head over to the famous Dino's Bar for late-night grilled snacks.
Location: 402 12th Ave South, Nashville, TN 37203, USA
Open: Monday to Sunday from 7pm to 12am, Sunday from 3pm to 12am
Phone: +1 615-255-3307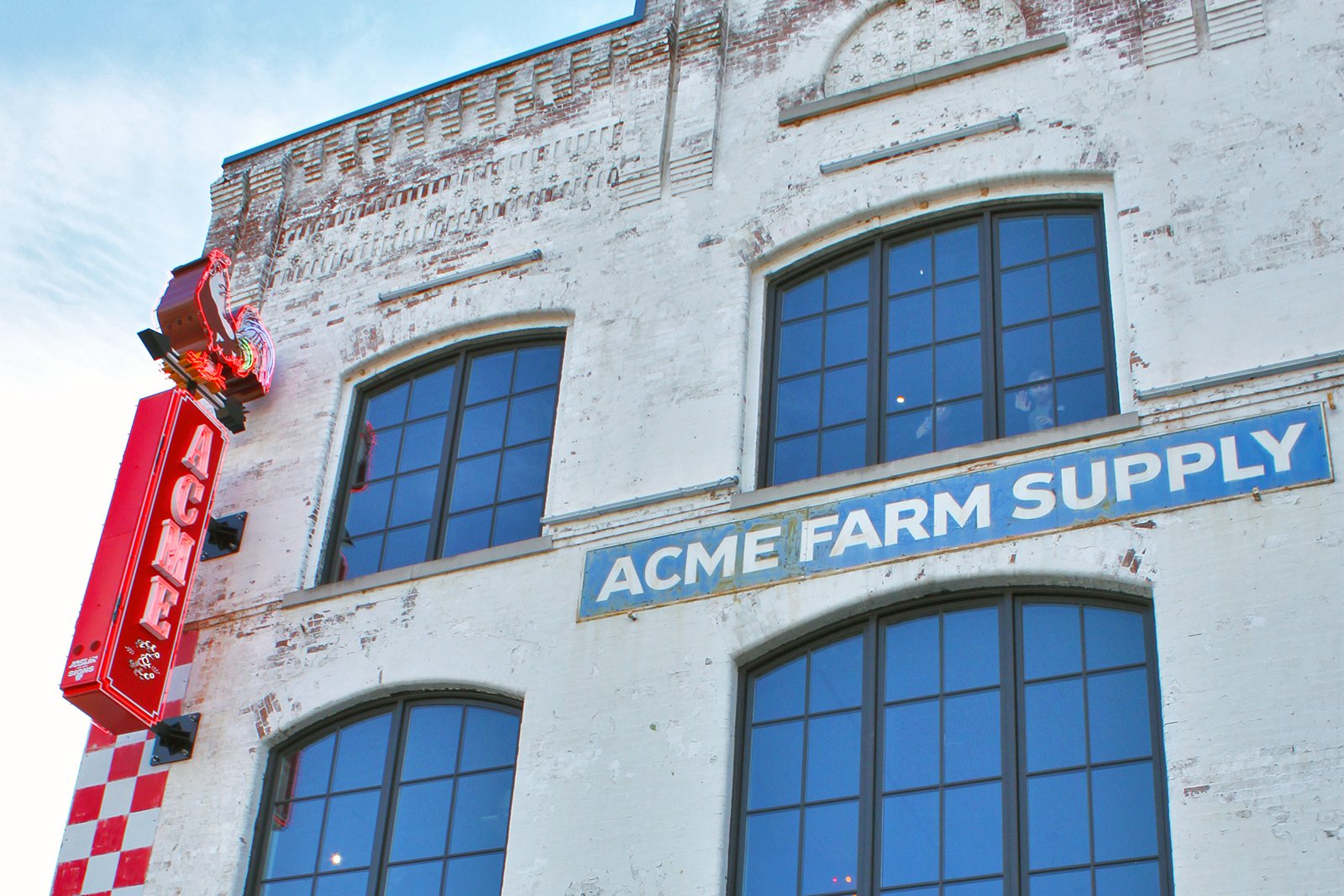 Acme Feed & Seed
Listen to live music on a rooftop patio overlooking the riverfront
Acme Feed & Seed draws in tourists and locals by its attractive views and delectable food and drink. The venue has stories of fun with each offering a different experience. The top floor is a nice place for a drink as the sky lights up in shades of pink and orange. The wooden deck is particularly pleasant to lounge on in the spring and summer months. The third floor offers an event space where special events are held (so check for any during your visit). There are even games, a sushi bar and TVs, which are found on the second floor. To keep in with what Nashville is known for, the first floor is a honky tonk bar that serves food.
Location: 101 Broadway, Nashville, TN 37201, USA
Open: Monday to Thursday from 11am to 11pm, Friday from 11am to 2am, Saturday from 10am to 2am, Sunday from 10am to 11pm
Phone: +1 615-915-0888
Couples
Families
Photo
Nightlife
photo by Rachel Chapdelaine (CC BY 2.0) modified