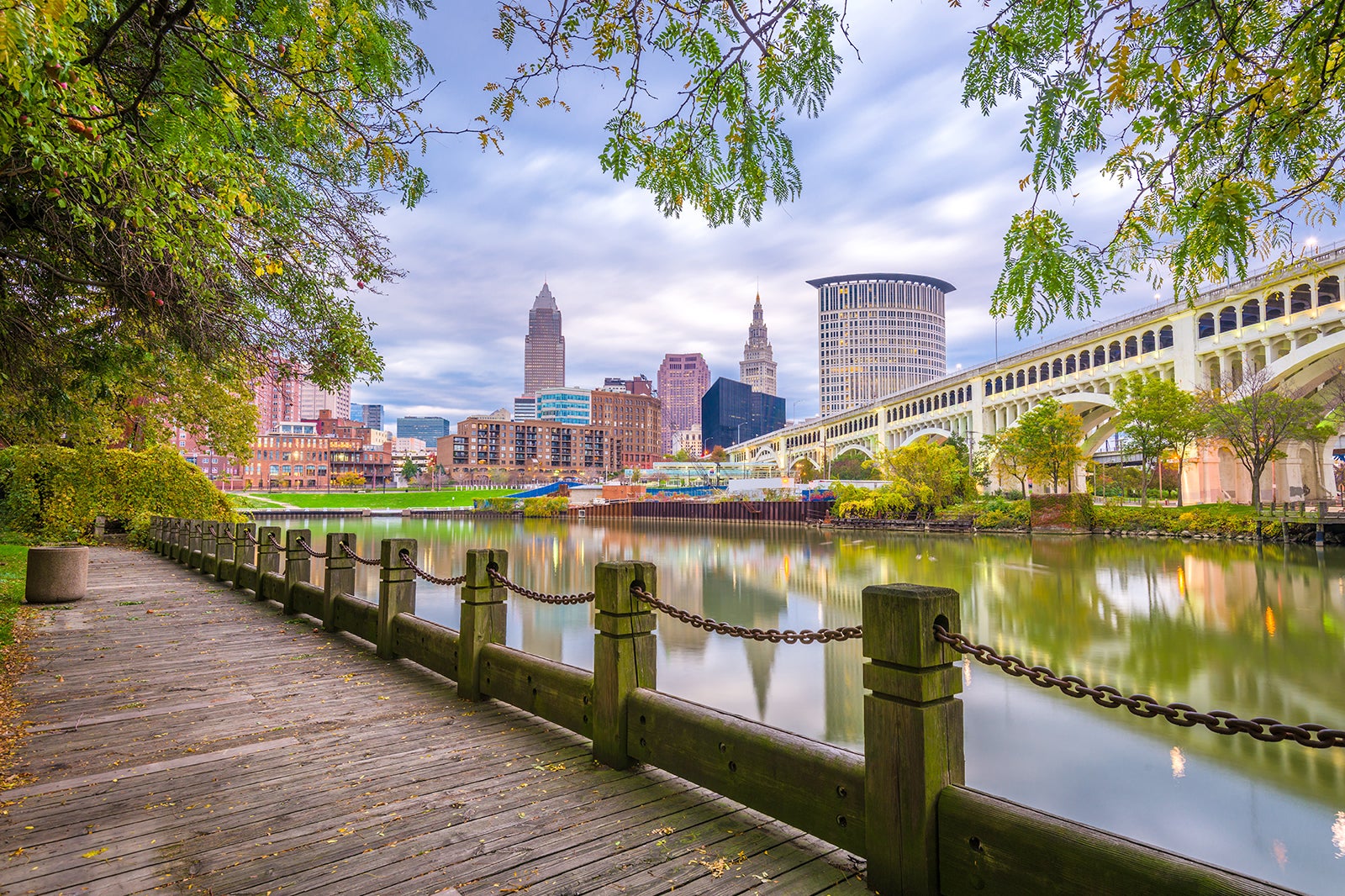 Cleveland
What you need to know before you go
What to see & do in Cleveland
Featured stories & fun stuff
9 Best Things to Do in Cleveland

Cleveland offers the opportunity to see David Bowie's stage costumes, get up close to sharks and rays, view thousands of years of art history, and see a haunted house. This blue-collar city is steeped in history and offers a bit of everything, such as swimming in Lake Erie, visiting a vast aquarium, seeing a quirky bit of roadside Americana...
Where to shop & what to buy in Cleveland
10 Best Places to Go Shopping in Cleveland

Cleveland, Ohio, offers great options for shopping, from malls with the biggest brand names to unique ethnic and locally made arts and crafts to find that perfect souvenir. From a legacy public market space to multi-floor indoor shopping centres, you can find designer clothing and bags, handmade artwork to hang on your wall, fresh foods and delicacies, and toys...
Where to go & what to do at night in Cleveland
10 Best Things to Do After Dinner in Cleveland

Cleveland has a wide and diverse selection of nightlife that includes ethnic areas, pinball and video arcades, music and comedy clubs, and even ninja warrior courses. In this city, your fun and excitement don't have to end after dinner. Head to a classic jazz club dressed to the nines for a craft cocktail. You can climb rock walls and ropes...
Back to top