10 Best Things to Do in Tarragona
What is Tarragona Most Famous For?
Tarragona shines with its Roman architecture, interwoven with beaches and a fascinating culinary scene. While Barcelona – less than 100 km to the southwest – often takes the spotlight when it comes to tourist draws, this quaint port city has a lot more to offer than the famous coastal metropolis.
We've selected some of the best things to do in Tarragona, which include exciting architectural sights, shopping spots, and beaches to unwind along the Mediterranean seashore on. Tarragona has many points of interest, but our list of popular places and experiences will give you a proper introduction to this Spanish town.
What are the best things to do in Tarragona?
1
Tarragona Amphitheatre
Don't miss out on Tarragona's iconic Roman theatre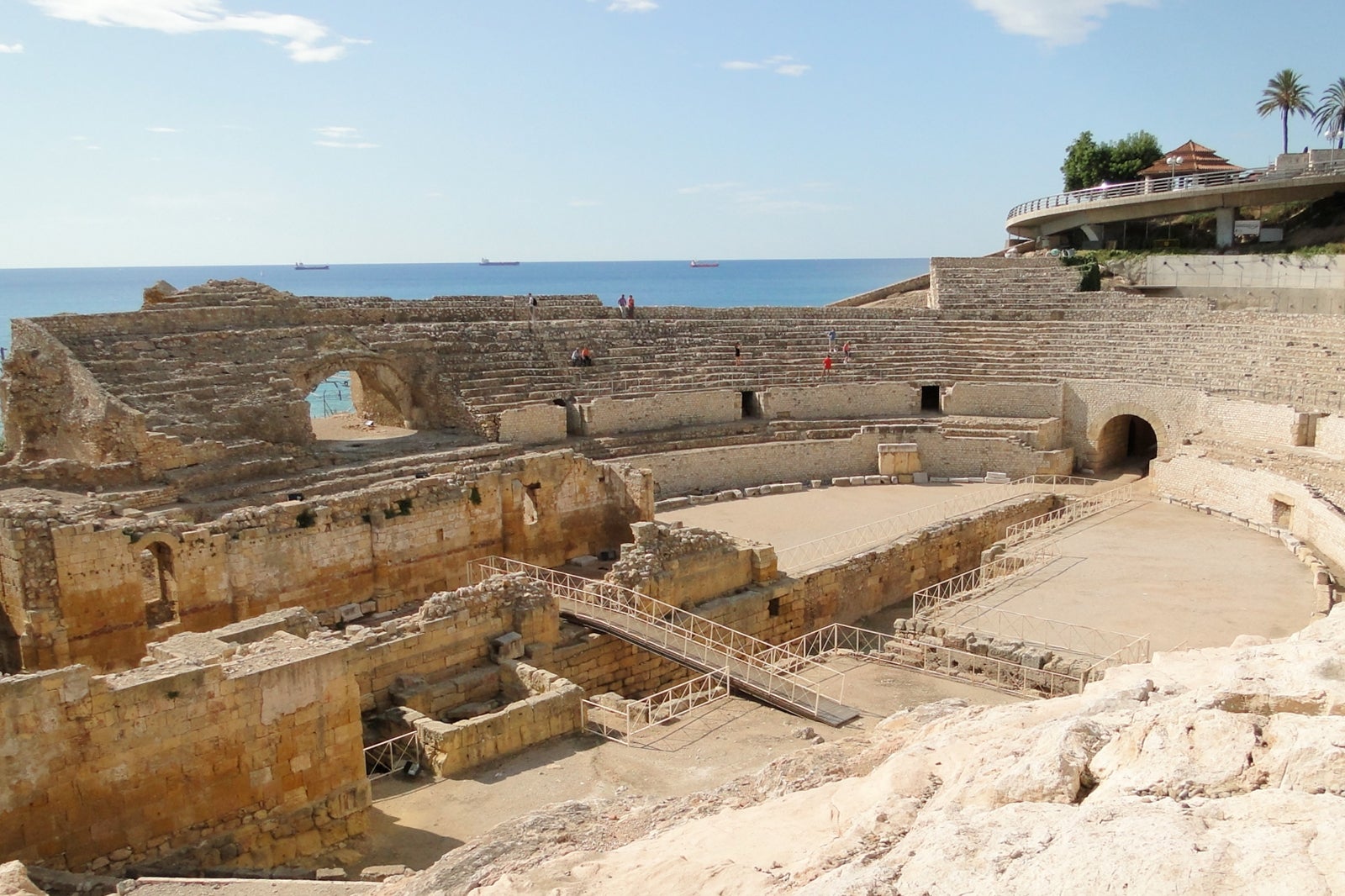 A day in Tarragona feels like you've travelled back in time as the city is full of structures from the Middle Ages and the Roman Empire. One of Tarragona's most beloved sights and a well-preserved piece of history, the Roman amphitheatre of Tarragona that dates back to the 2nd century. It used to be a stadium where up to 14,000 could watch gladiator battles and public executions. Entrance to the Tarragona Amphitheatre is free, so you can enjoy a stroll through this significant arena without breaking your travel budget.
Location: Parc de l'amfiteatre, 43003 Tarragona, Spain
photo by Bernard Gagnon (CC BY-SA 3.0) modified
2
El Poblet Monastery
Check out the artworks in this 12th-century abbey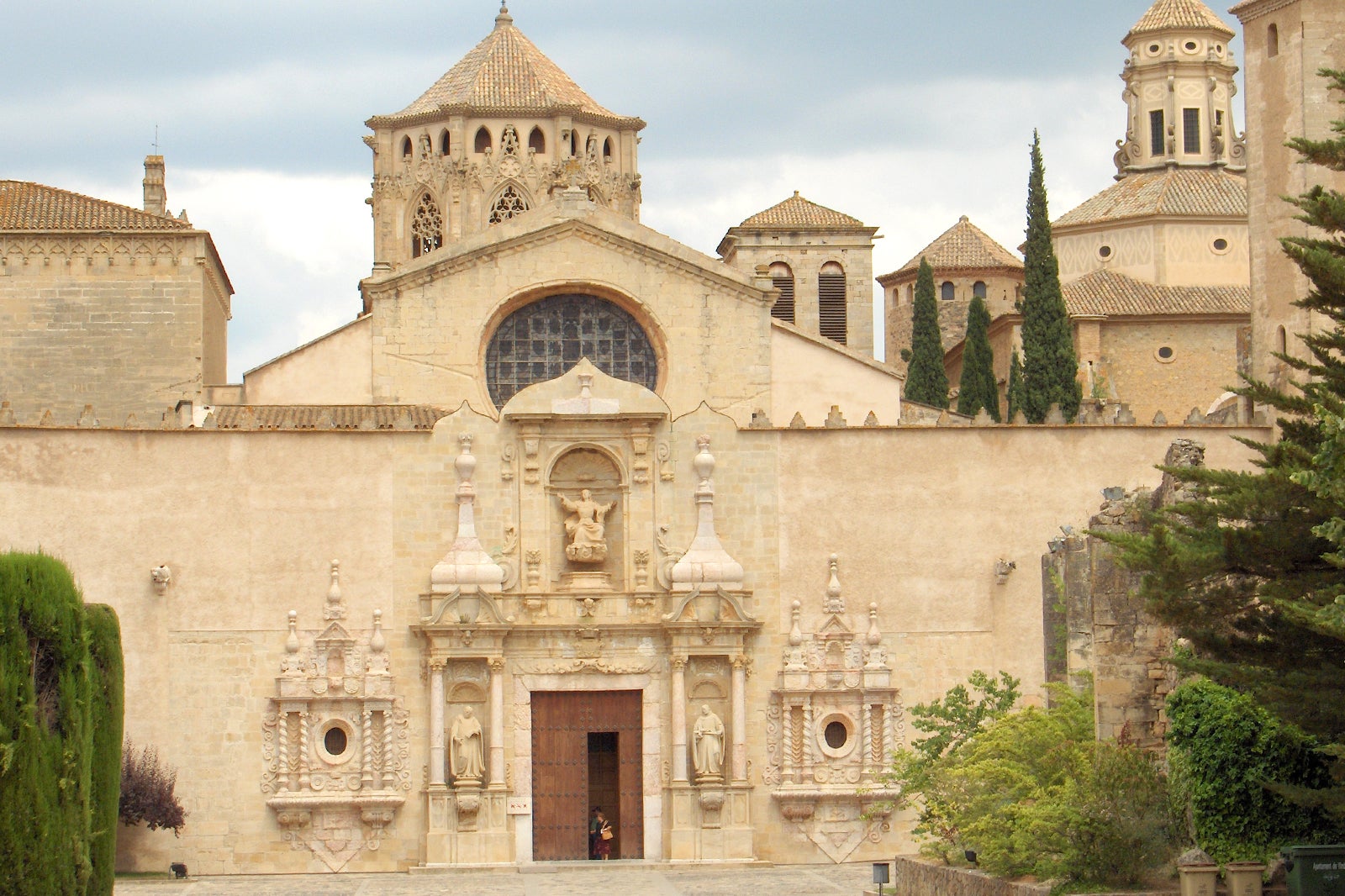 Dive deeper into Tarragona's past in El Poblet Monastery, which sits in a lush valley 50 km northwest of the city centre. Officially known as Monasterio de Santa María de Poblet, this UNESCO-listed site is one of the largest existing Cistercian monasteries in the world. It's also wonderfully well-preserved for its age. The artworks within the monastery are quite impressive and of great cultural value.
El Poblet Monastery spans about 18 hectares, which means there's plenty to discover during your visit. All rooms and yards are open to the public, allowing you to have a look into the lives of monks who stayed here centuries ago.
Location: Plaza Corona de Aragón, 11, 43448 Poblet, Tarragona, Spain
3
Cathedral of Tarragona
Enjoy the view from the bell tower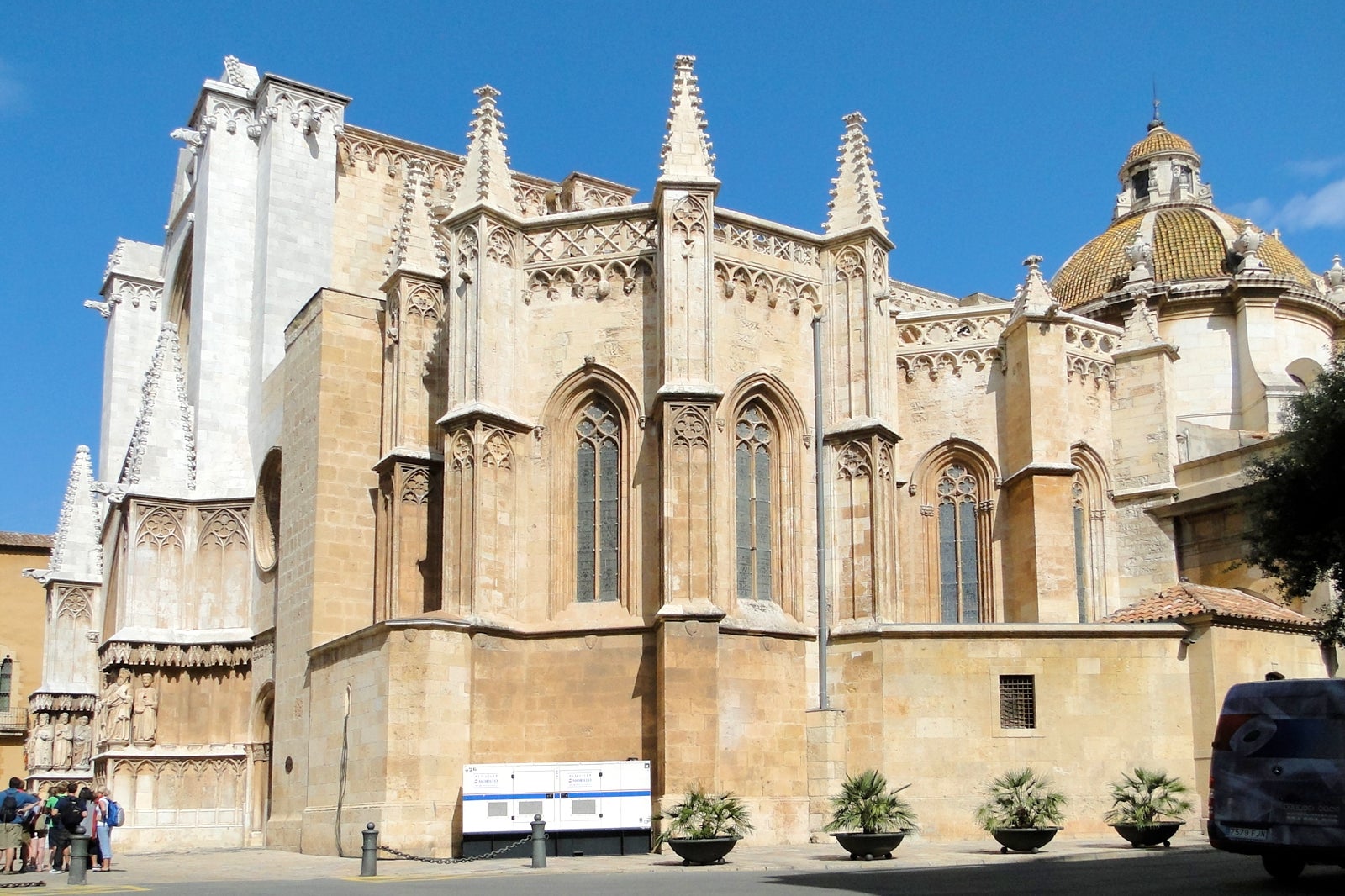 With gothic arches, sandstone statues, and charming courtyards, the iconic Cathedral of Tarragona shouldn't be skipped during your Tarragona holiday. The church is a symbol of the architectural diversity that has shaped the city throughout the centuries. It's richly decorated with sculptures, stained glass, and perfectly maintained cloister gardens.
The complexity of the cathedral and its history are explained through an audio guide, available at the entrance. It's easy to wander around and get lost for a couple of hours. Opt for the walk up to the bell tower, where you get to enjoy a bird's eye view of Tarragona.
Location: Pla de la Seu, 43003 Tarragona, Spain
photo by Bernard Gagnon (CC BY-SA 3.0) modified
4
Circ Roma
Explore a well-known Roman landmark in Tarragona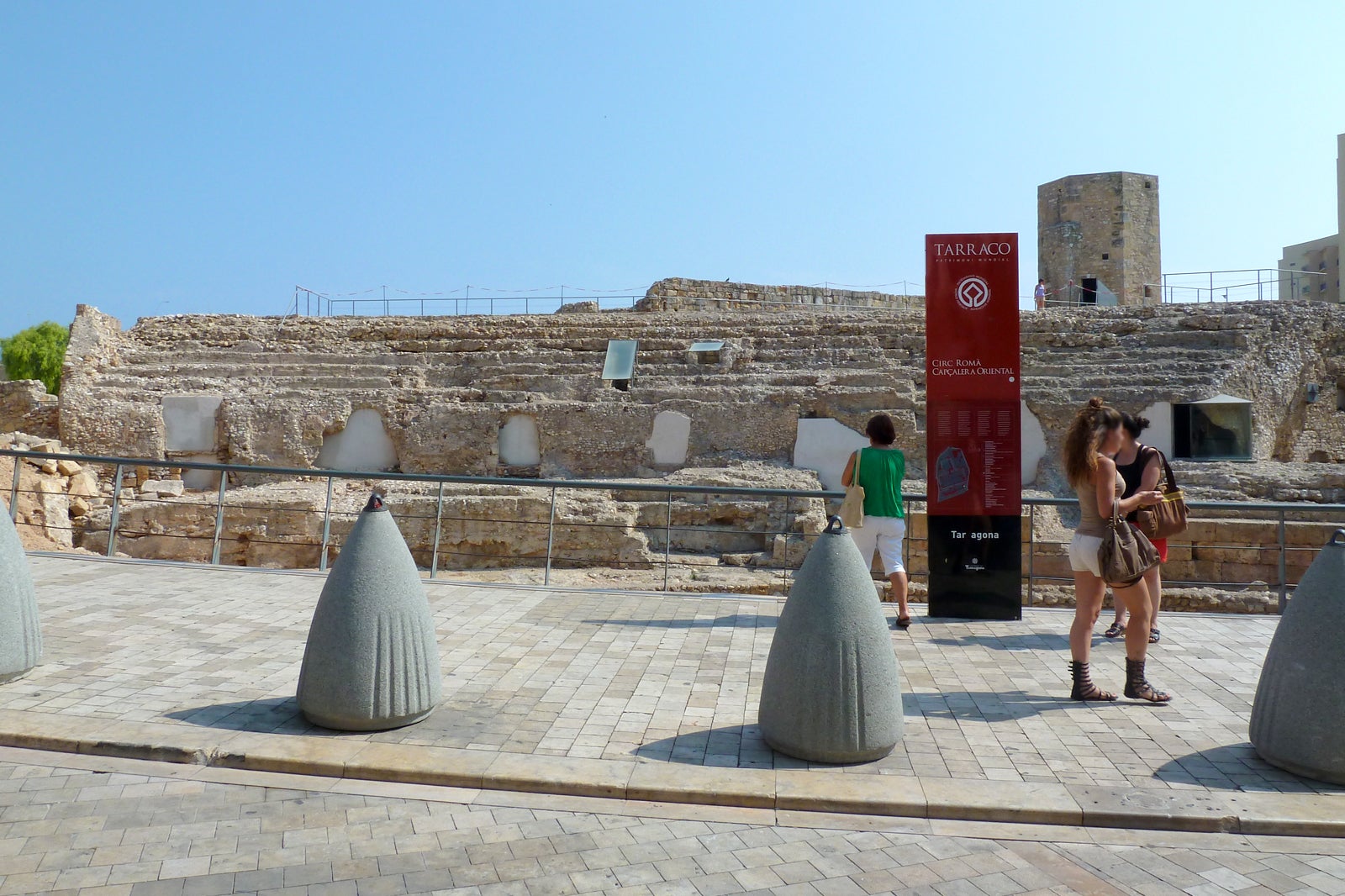 Circ Roma was built in the 1st century, initially to host chariot races. A must-visit for history enthusiasts, you can walk through the tunnels where the horses and horsemen used to line up for their races, admire Roman artefacts in the accompanying museum, and enjoy spectacular views over the sea from the rooftop. Located in the city's core, a short stroll away from the famous amphitheatre, this ancient Roman circus is begging to be explored.
Location: Rambla Vella, 43003 Tarragona, Spain
Open: Monday–Saturday from 9 am to 7.30 pm, Sunday from 9 am to 3 pm
photo by Deosringas (CC BY-SA 3.0) modified
5
National Archaeological Museum of Tarragona
Try family-friendly educational workshops
With an incredibly long history and ancient remnants scattered throughout town, the National Archaeological Museum of Tarragona is an excellent institution to get some needed context. A large portion of the museum informs the public about Tarraco (the archaic name for Tarragona), which was the first Roman settlement in Spain.
Discover original statues, murals, and other artefacts that show the former importance of Tarragona within the Roman Empire. Illustrations and information panels provide you with interesting trivia about all pieces in the museum. The National Archaeological Museum of Tarragona organises workshops children will enjoy – think dress-up parties and pottery-making using ancient Roman techniques.
Location: Moll de la Costa, 43004 Tarragona, Spain
photo by Ad Meskens (CC BY-SA 4.0) modified
6
Playa del Milagro
Spend the night on one of Tarragona's favourite beaches
Playa del Milagro is a pleasant breakaway thanks to its proximity to central Tarragona and palm tree-lined promenade. With a length of almost 1 km, you'll be able to find a space to bathe in the sun. Waves are generally calm year-round, so it's safe for children to swim in. Playa del Milagro lacks in facilities and dining options – bring your own food and towels, and you'll surely have a fun time on this city beach.
Location: Passeig Marítim Rafael Casanova, Tarragona, Spain
7
El Serallo
Enjoy the old architecture and seafood restaurants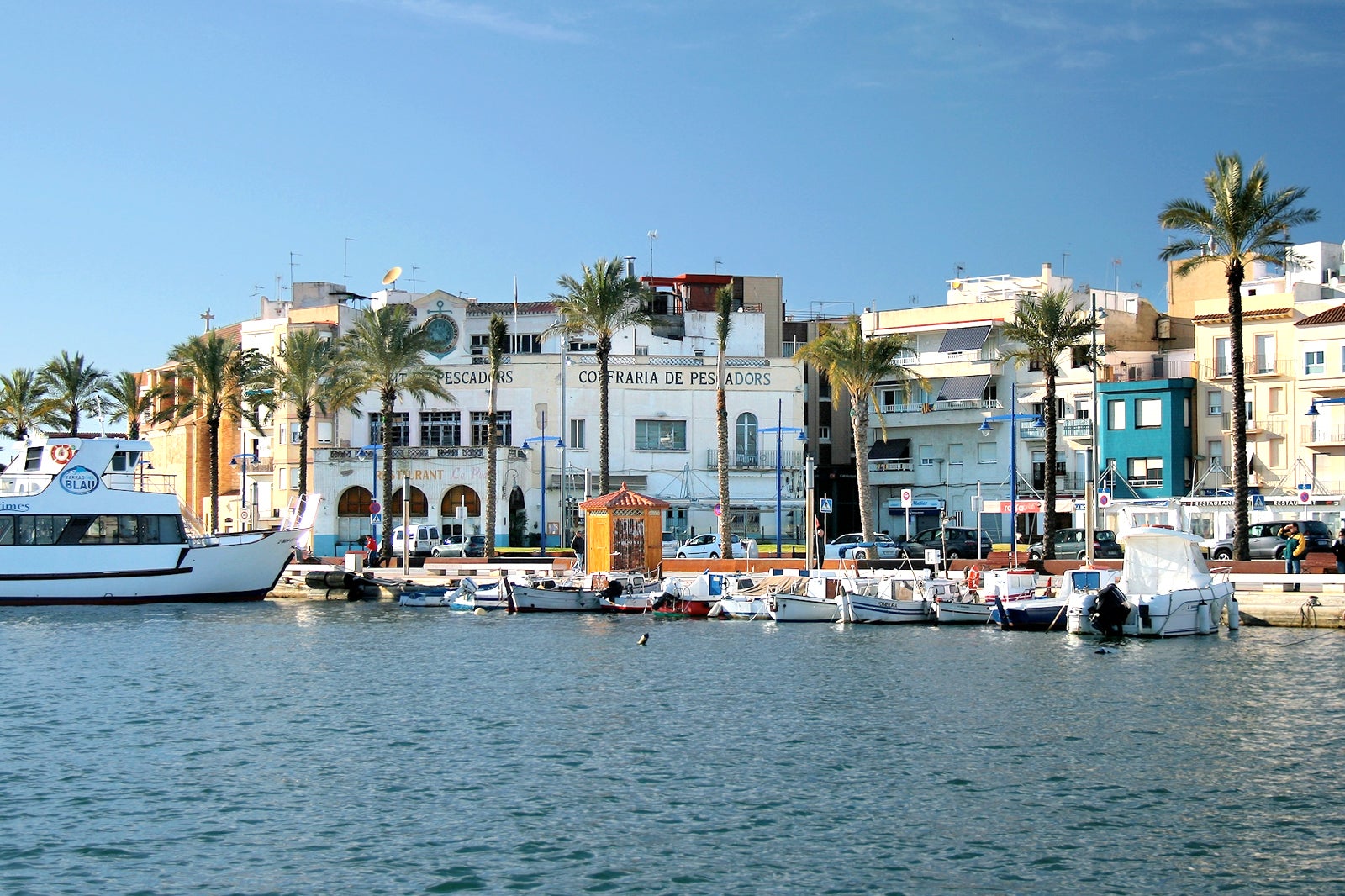 El Serallo is a fine example of a traditional fishing village and what Tarragona used to look like centuries ago. Along with its harbour, small fishing boats, and pastel-coloured houses, the neighbourhood has plenty of tapas bars and a cosy walking promenade. El Serallo is probably the best area in town to try fresh seafood. Must-tries include arros negre (rice cooked in squid ink) and arrossejat (simmered fish in seafood stock).
Location: El Serallo, Tarragona, Spain
photo by Jorge Franganillo (CC BY 3.0) modified
8
Mercat Central de Tarragona
Taste the atmosphere of a traditional market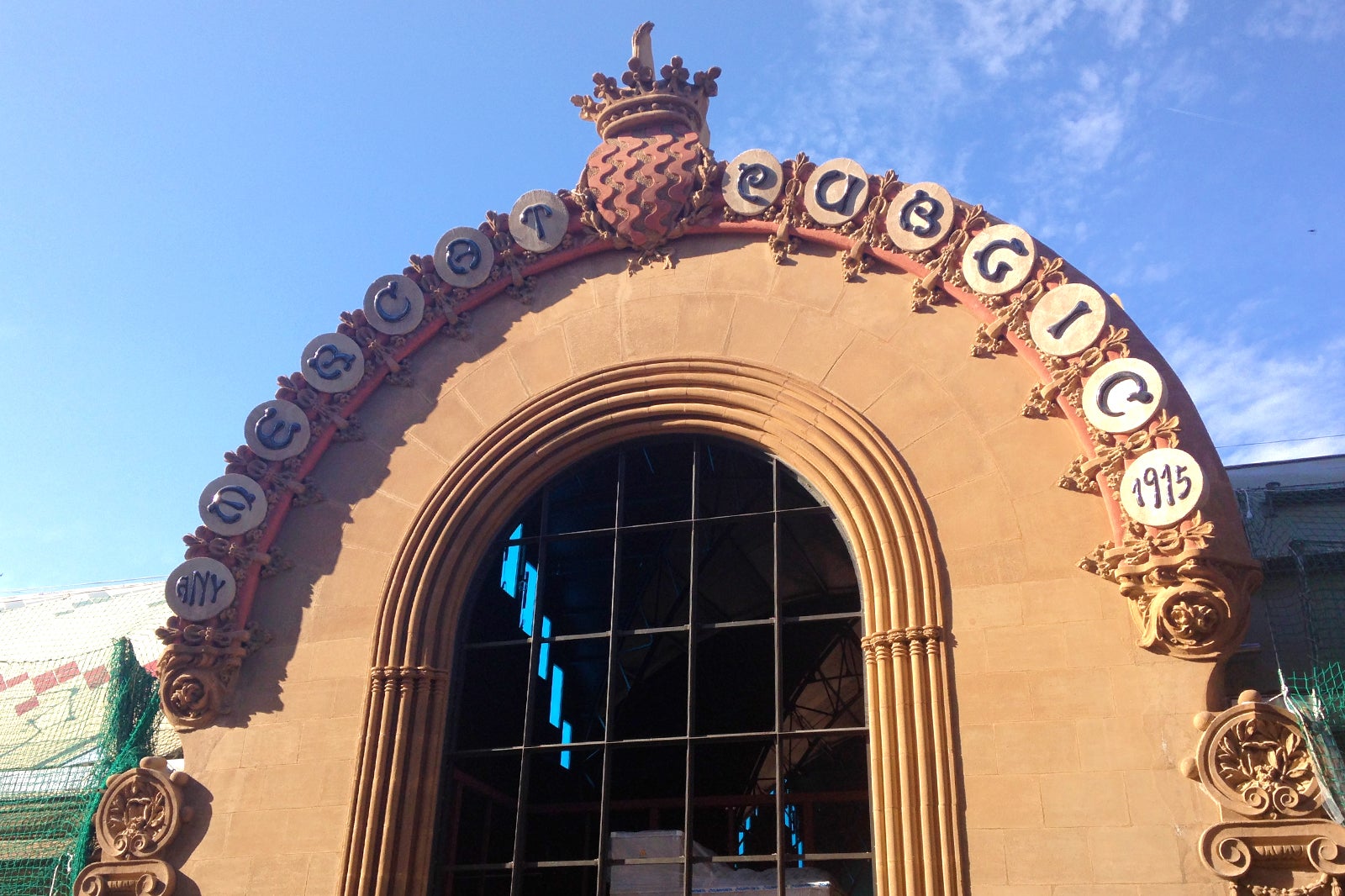 The lively Mercat Central de Tarragona is one of the most authentic markets in Tarragona. It was established in 1915 to centralise the once scattered stalls in the city. The market is a nice spot to unwind after visiting the city's historical highlights.
Mercat de Tarragona is a feast for the eyes, thanks to its early 1900s design, extravagant façade, and a large variety of fresh produce from the region. You'll find nuts from the hills in the countryside, seafood from the Mediterranean Sea, and Spain's famous citrus fruits.
Location: Plaça de Corsini, 43001 Tarragona, Spain
Open: Monday–Saturday from 8.30 am to 9 pm (closed on Sundays)
Phone: +34 977 23 15 51
photo by Patian (CC BY-SA 3.0) modified
9
Eat cassola de romesco
Feast on Tarragona's speciality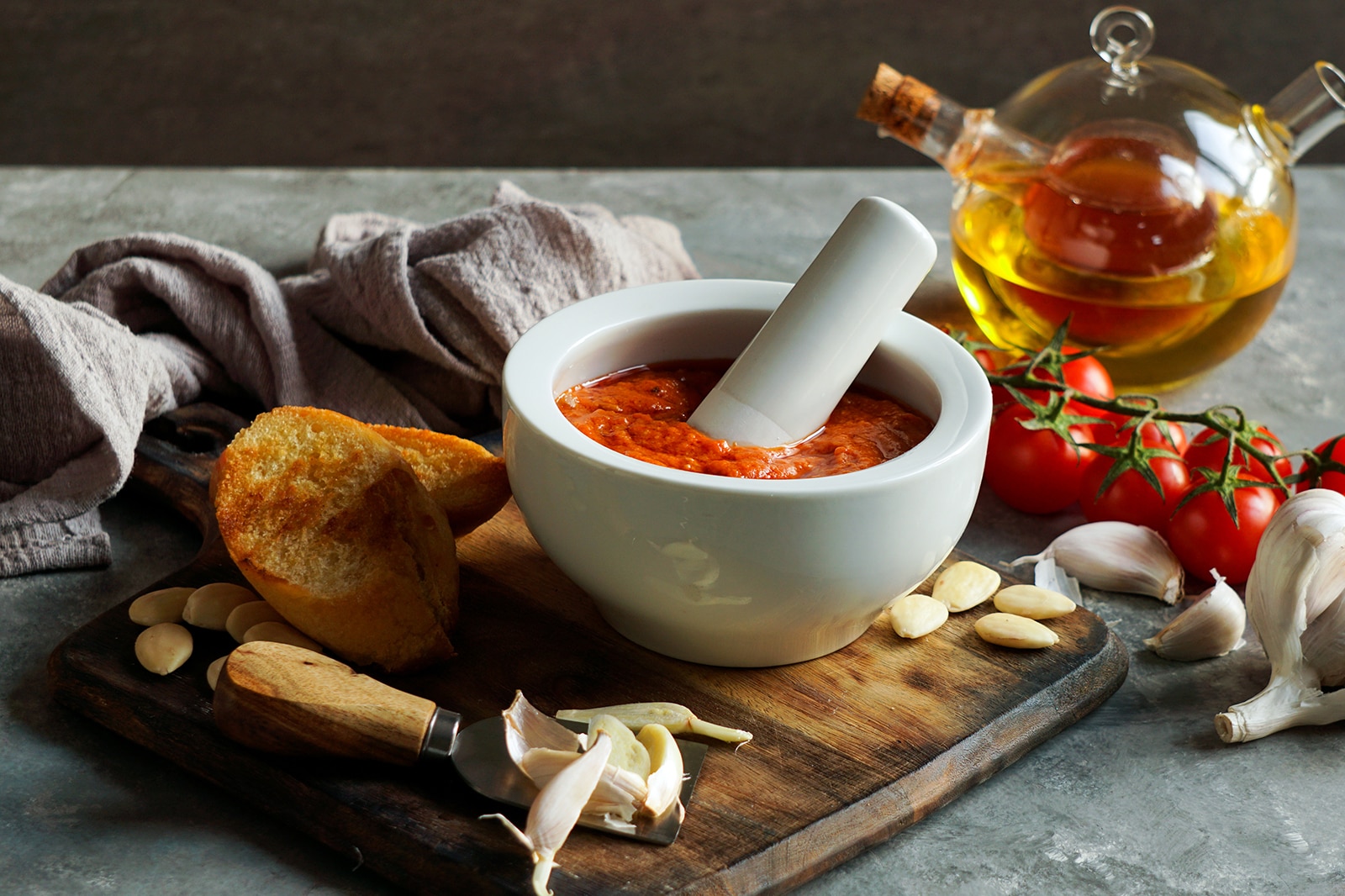 While digging into Tarragona's cuisine, you'll start to realise that a visit to this Catalan coastal town is not complete without trying cassola de romesco. This savoury dish was invented in El Serallo, a neighbourhood of Tarragona where most of the fisherman used to live. Tarragona's signature platter usually contains seafood and a sauce made from garlic, pepper, nuts and oil, all cooked together in a casserole pan.
One of the most beloved restaurants to try cassola de romesco is Arcs Restaurant, a well-established eatery near central Tarragona. As it's a local culinary pride, there are countless restaurants in the city to try this dish.
10
Plaça del Fòrum
End the day with booze and a chat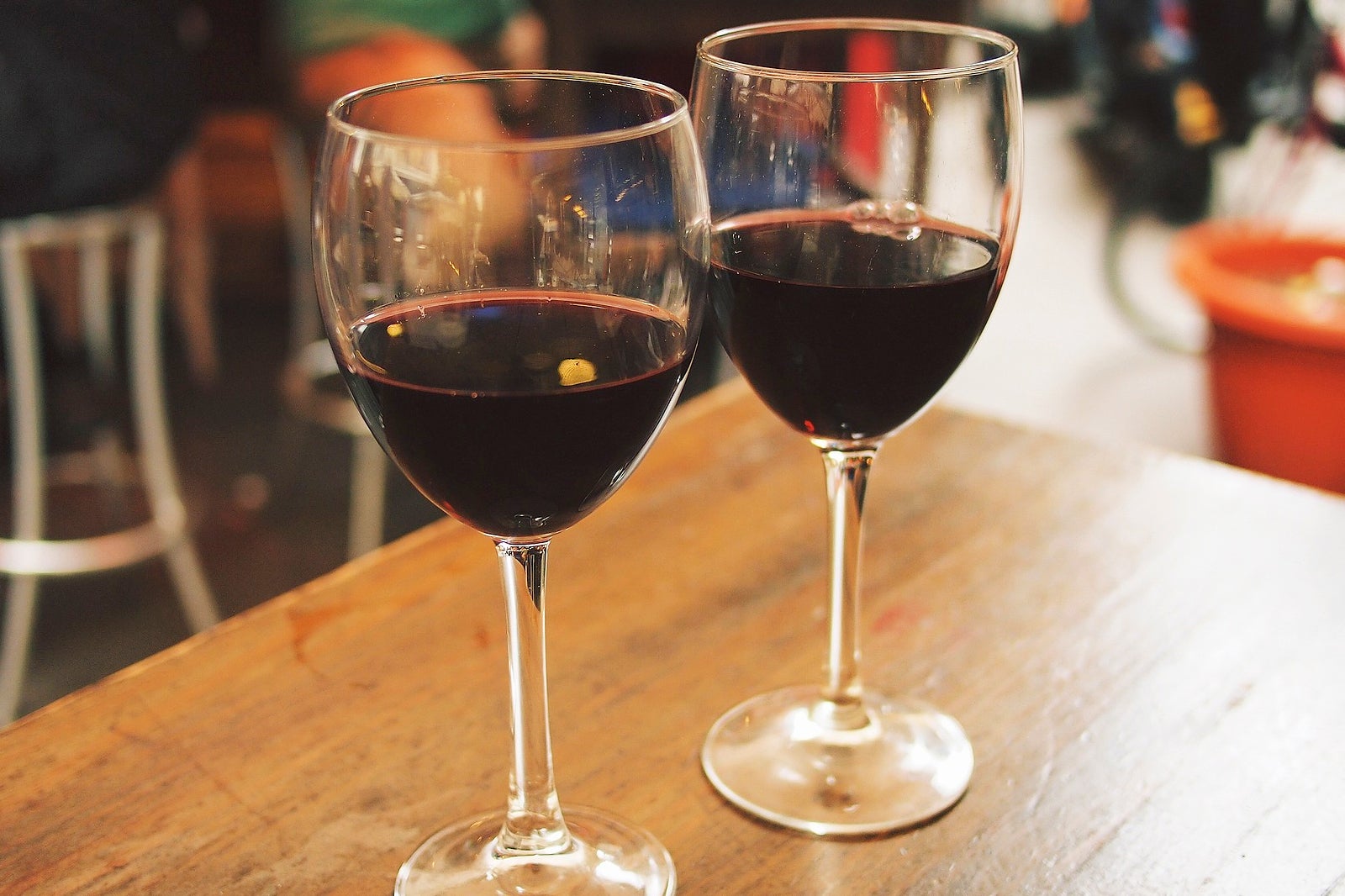 One of the best places to enjoy a summer night in Tarragona, Plaça del Fòrum is a lively square surrounded by pastel houses containing dozens of restaurants and bars. Many of these venues stay open until late, giving you plenty of time for bar-hopping in this part of town. Sip on wines at Tarakon, a bar that serves delicious tapas – Spain's equivalent to pub grub. For affordable local specialities, head to La Vermuteria del Forum, located right across Plaça del Fòrum.
Location: Plaça del Fòrum, 43003 Tarragona, Spain
Back to top