10 Cool Beach Activities in Jesolo
Great Jesolo Beach Activities (besides sunbathing)
From Jesolo's quaint town and Veneto countryside by the River Sile, you can head down to the coast of Lido di Jesolo. It's Venice's answer to a summer seaside escape, featuring a 15-km stretch of golden sand that's bordered by the azure waters of the Adriatic. This long beach is divided into many different sections, where you can bask, play and dine.
Jesolo offers families with kids plenty of fun options with its collection of serviced beaches that line the coast. Cool beach activities in Jesolo range from riding over the Adriatic surf, to enjoying parties and seasonal festivals on the sand. We've compiled all the great Jesolo beach activities besides sunbathing, so you can make most of your next summer trip to this hidden gem on the Venetian Riviera.
1
Sand sculptures at Sand Nativity
Sand castles taken to the next level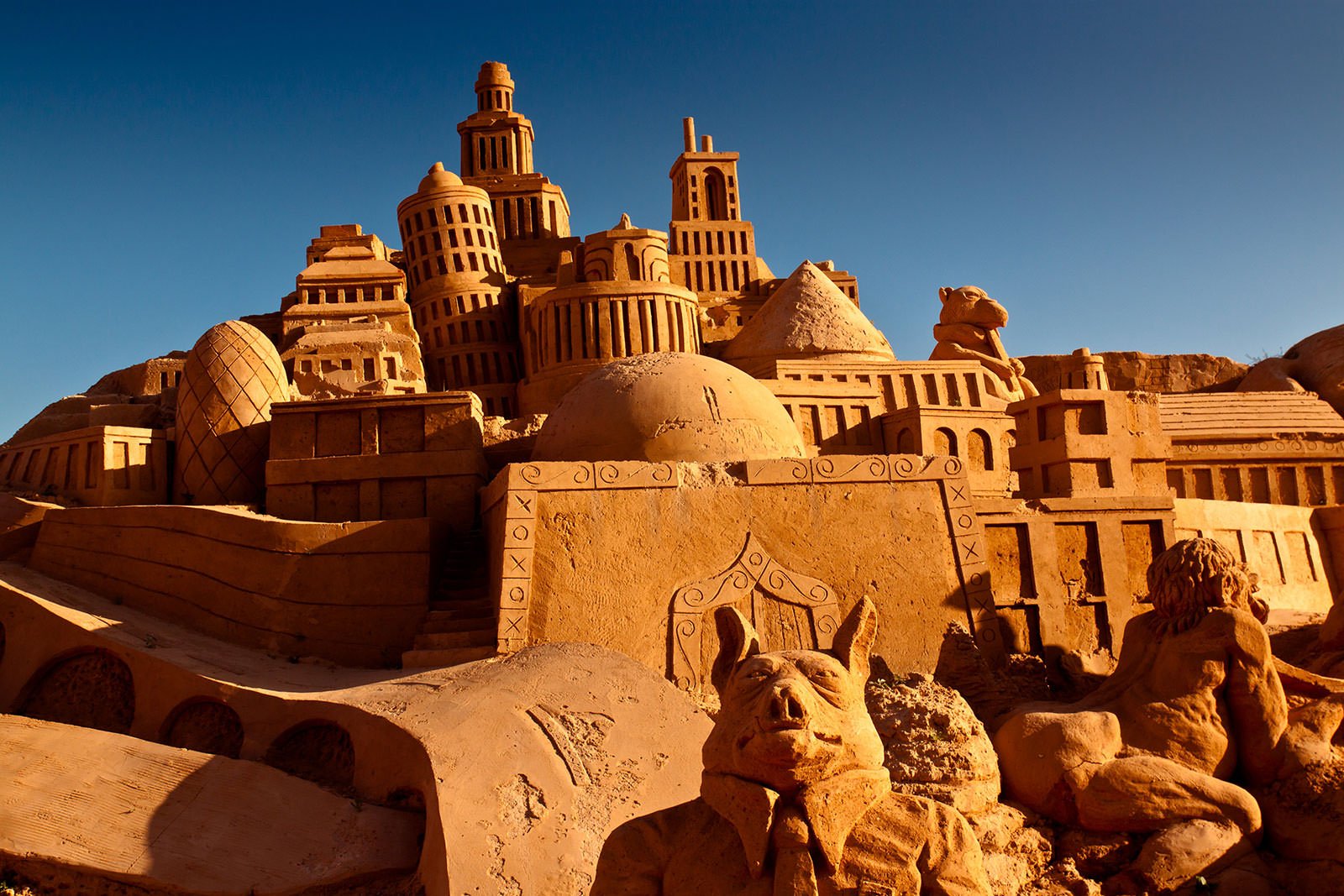 This unique exhibition has become a sort of city tradition in Lido di Jesolo. Usually held in the empty corner of Piazza Marconi, it showcases a collection of large-scale sand sculptures. It's a free annual event, usually held around the Christmas period, lasting from December to February and well worth a look if you happen to travel to Jesolo at this time. There are usually around 20 or so grand sculptures, mostly depicting different angles of the nativity scene. Some are even adorned with fountains, pools and gardens.
Location: Piazza Marconi, Via Bafile, 1, Lido di Jesolo, Italy
Open: (December – February) Daily from 9.30 am to 12.30 pm, and from 2.30 pm to 7.30 pm
2
Surfing
Ride the Adriatic waves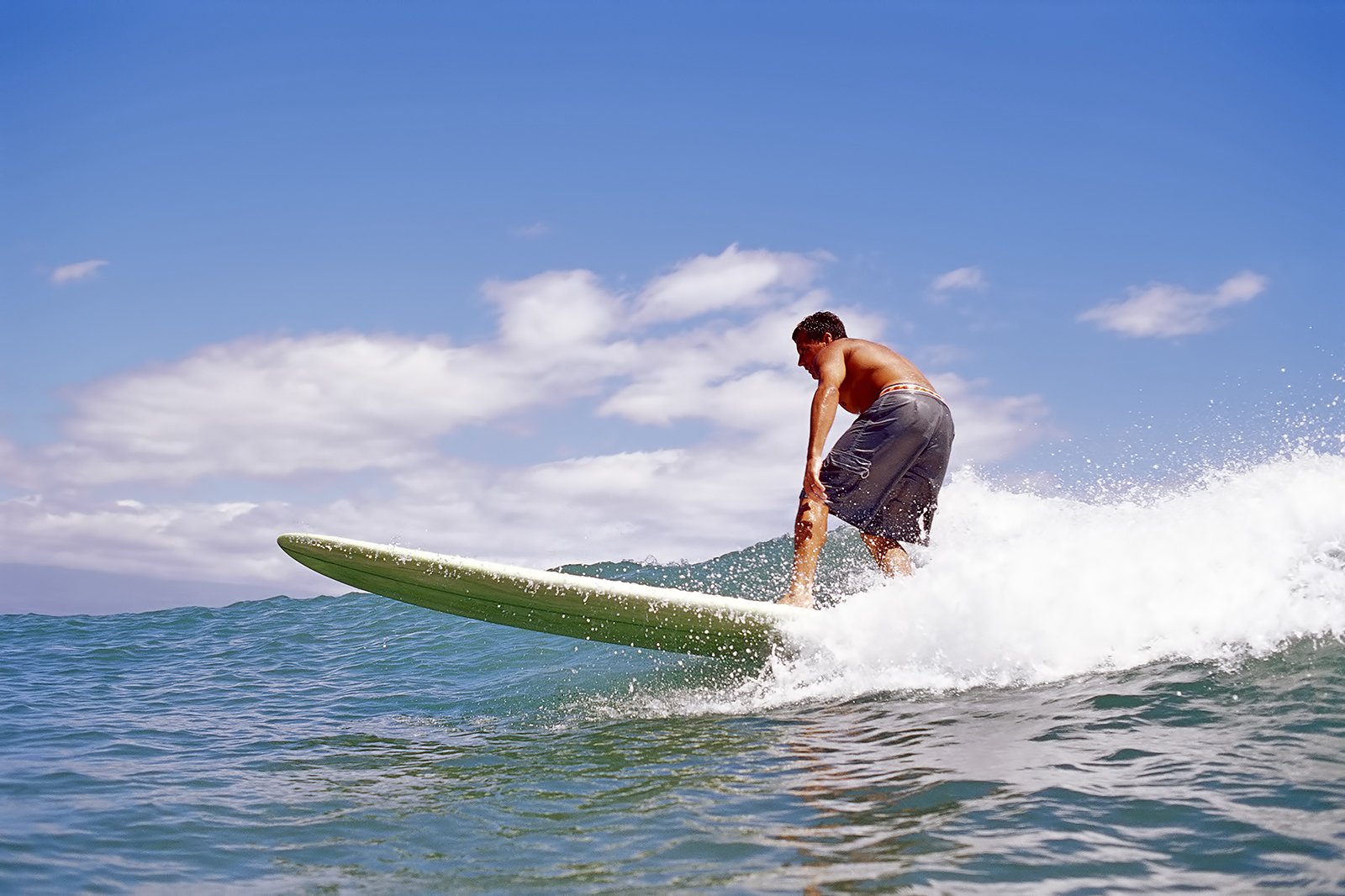 Jesolo's long coast gets its fair share of sea breezes that form good sets of swells throughout the year. Both beginners and seasoned wave riders are treated to favourable wave conditions. Don't worry if you didn't bring your own board. You can find a few water sport centres, such as Bridgman Surf & Style, from where you can rent surfboards in most sizes or enrol for surfing lessons along the coast.
Location: Via Aquileia, 120, 30016 Lido di Jesolo VE, Italy
Open: Tuesday – Saturday from 10 am to 12.30 pm and from 4 pm to 7.30 pm (closed on Sundays and Mondays)
Phone: +39 (0)328 661 2440
3
Stand-Up Paddle boarding
Stride steadily off Jesolo's coastline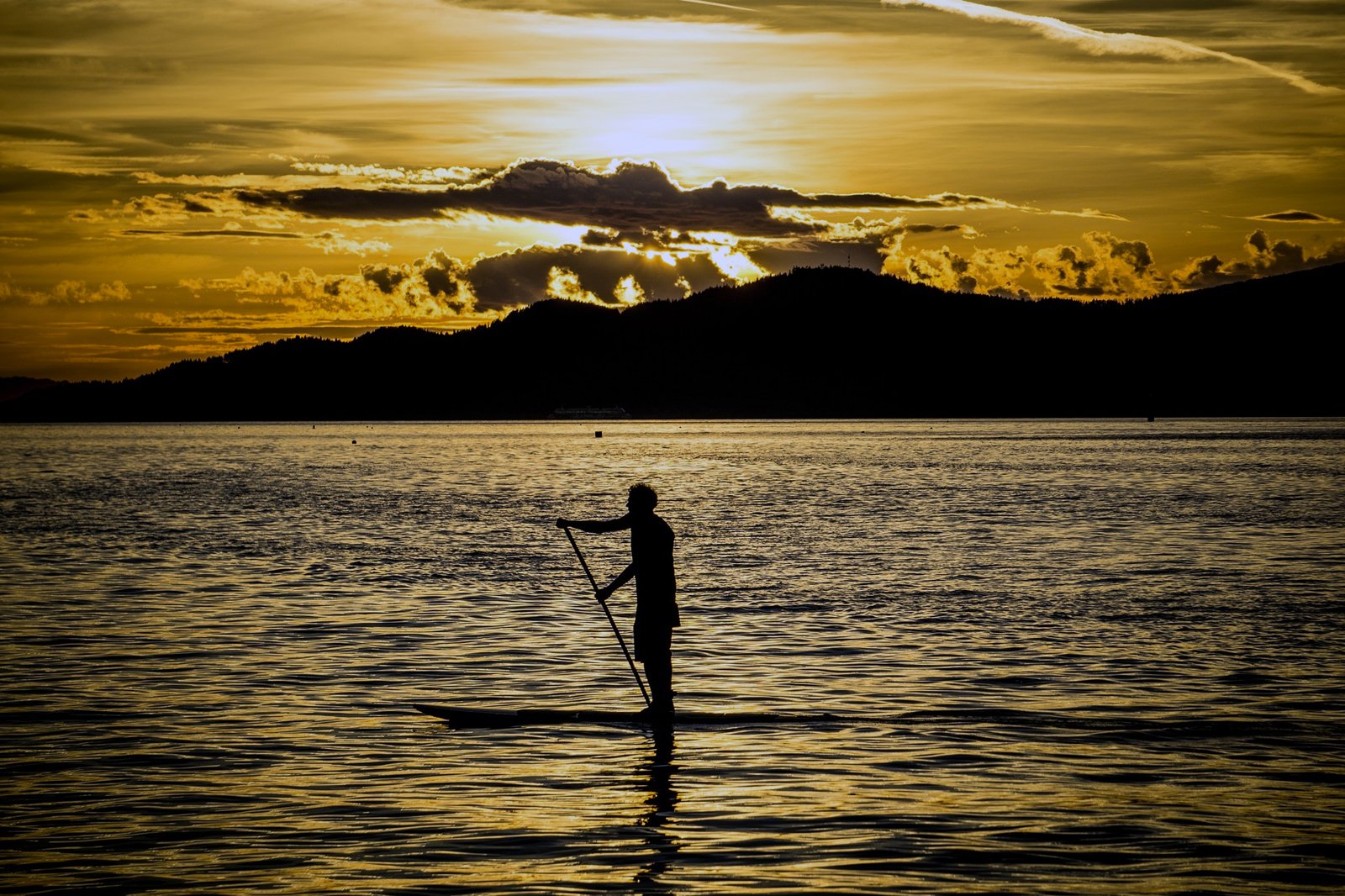 Even though Stand-Up Paddle boarding (SUP for short) might be something new to many, it can be a totally fun alternative to surfing for both young and old. Jesolo has several water sports centres, such as Sail Beach Jesolo, which rents out SUPs and gear. SUP boarding basically comprises a longboard and a paddle, which requires a little getting used to if it's your first try. Most get the hang of it after a few moments out on the waves.
Location: Via Levantina, 136, 30016 Lido di Jesolo VE, Italy
Open: Daily from 9.30 am to 7 pm
Phone: +39 (0)346 661 5605
4
Windsurfing
It's a perfect combination between surfing and sailing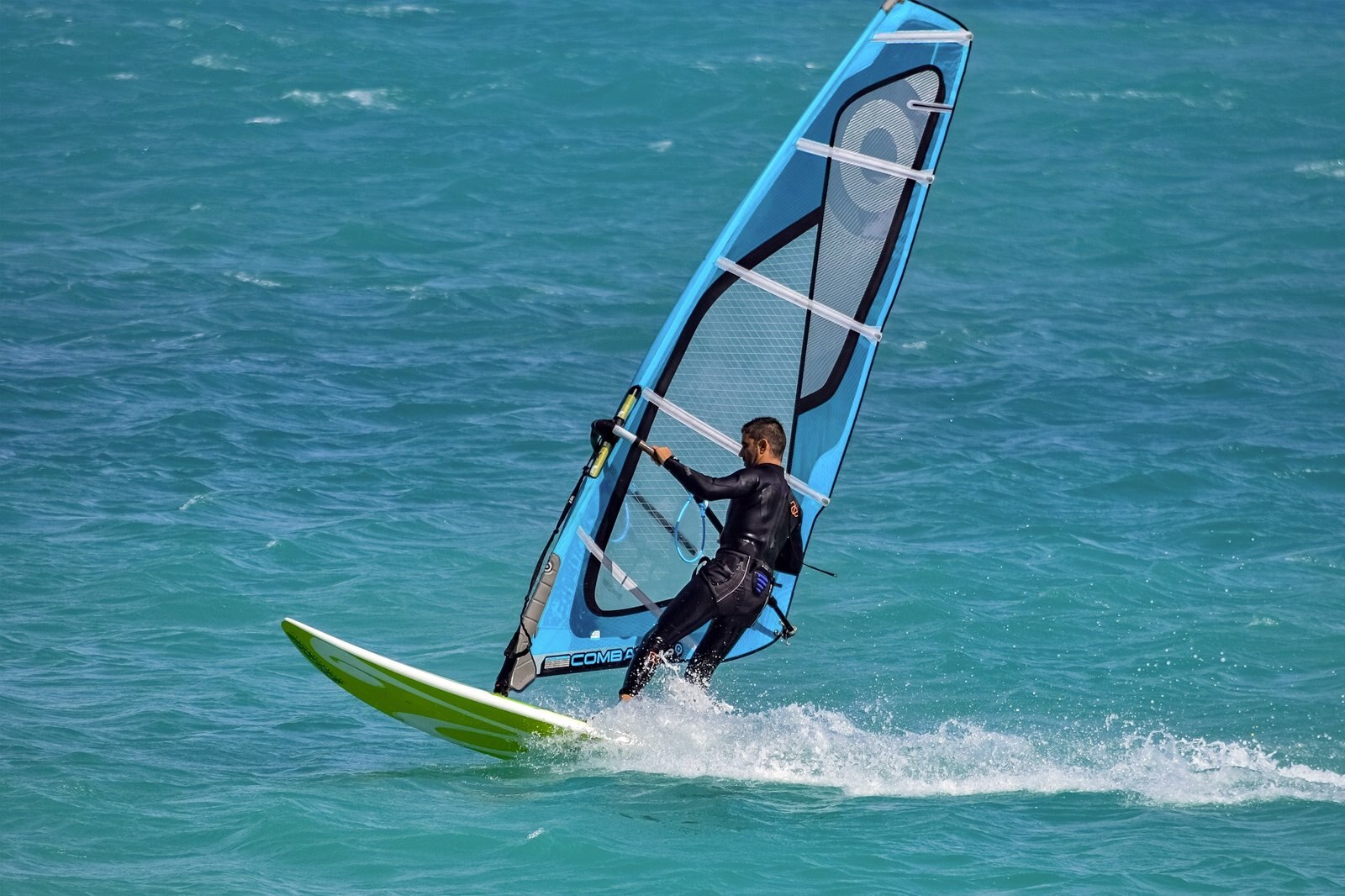 Jesolo's favourable surf and wind conditions makes it a popular destination for windsurfing. The sport combines rules and aspects of both sailing and surfing, but steering the sail calls for some skills. You can learn to windsurf by taking lessons provided by water sports centres in Jesolo, such as Bridgman. To avoid the crowds, Punta Sabbioni on the southwestern-most end of Jesolo's coastline is your best bet, with regularly strong onshore winds.
5
Learn to sail
Let some wind in your sails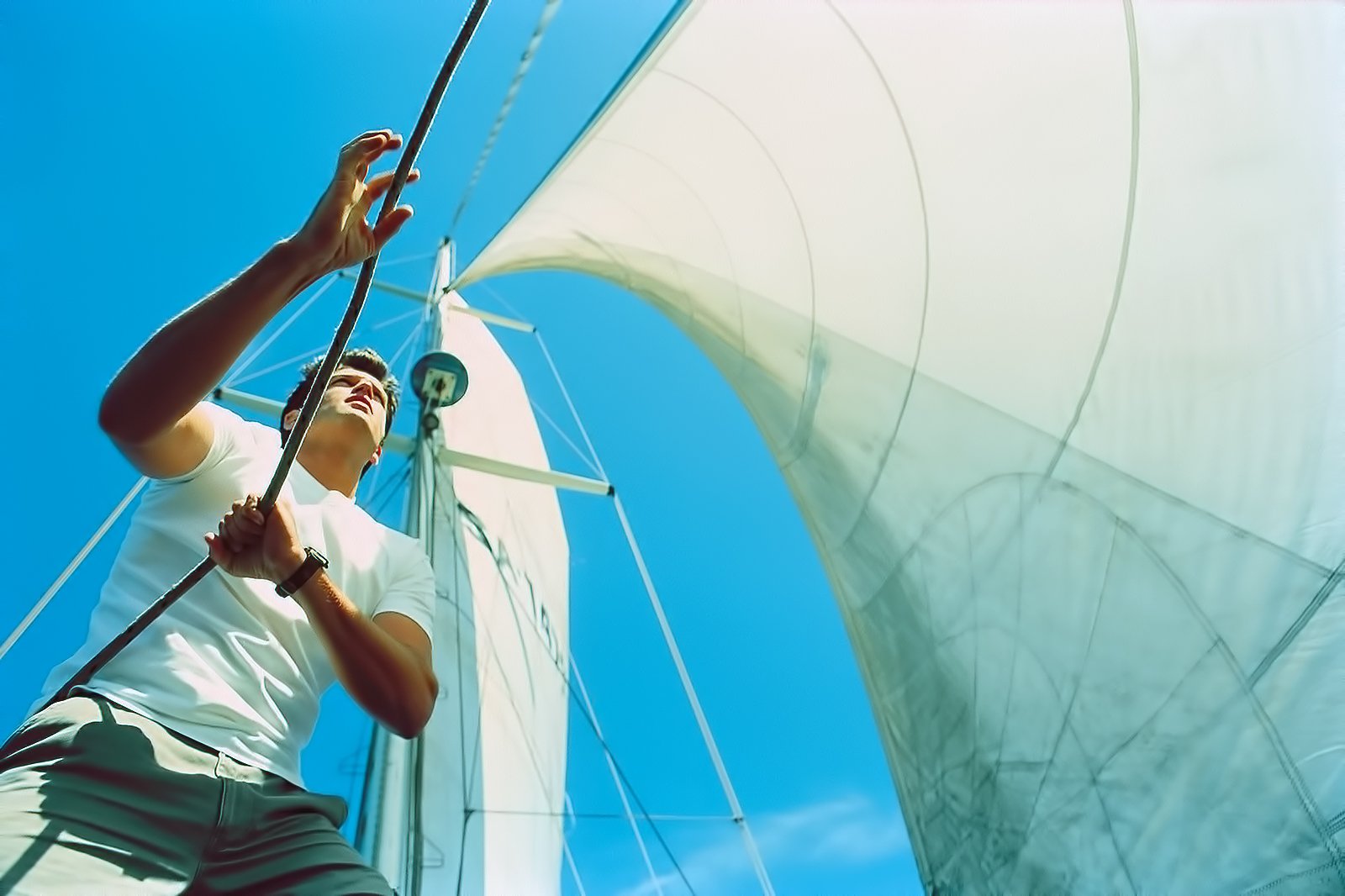 You can expect top wind conditions, even in the wintertime, for sailing adventures in the Adriatic Sea. Jesolo is also a great spot to learn the craft, with water sport centres such as Sail Beach Jesolo providing sailing lessons using dinghies. You'll often need more than a single day to complete a sailing course, though. That's where their sail-and-stay packages come in handy. Courses are guided by professional boating instructors. There's even a course just for kids aged between 7 and 14.
6
Go diving in the Adriatic
Discover the beautiful depths out of Venice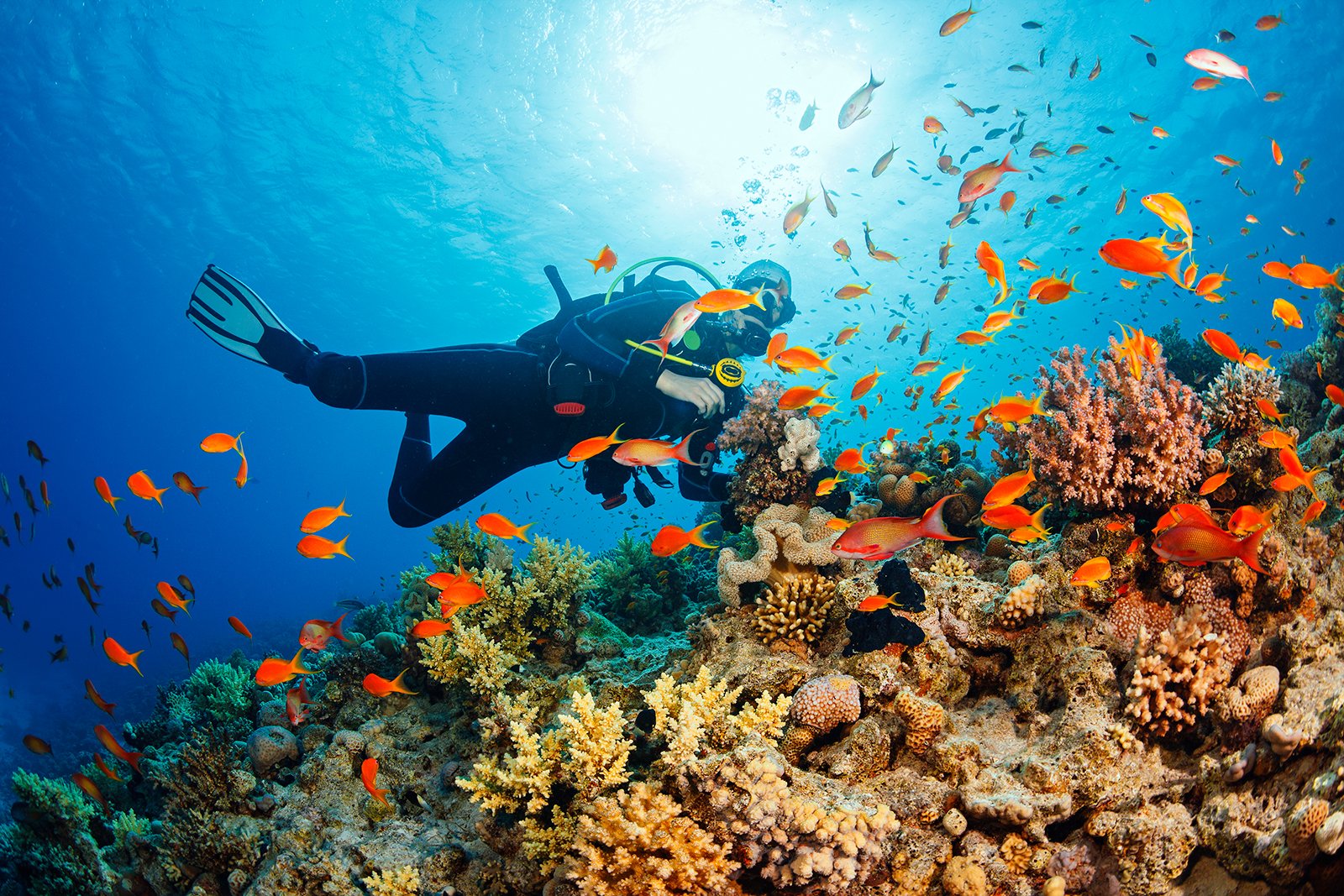 You can go deep under the surface of the Adriatic's waves and discover a beautiful underwater scene that's full of marine life. One of the few diving operators, Diving Nord Adriatico, offers PADI-certified courses for beginners, as well as dive trips for those who've clocked some dive times. For beginners, introductory sessions are held at a resort pool, often with an eventual diving trip to a wreck off Jesolo's coast. A fascinating dive site is the Quintino Stella, a WWII torpedo boat, accessible at a depth of around 15 metres.
Location: Via Alberto da Giussano, 30016 Jesolo VE, Italy
Phone: +39 (0)335 530 2163
7
Banana boat rides
Share some thrills over Jesolo's waves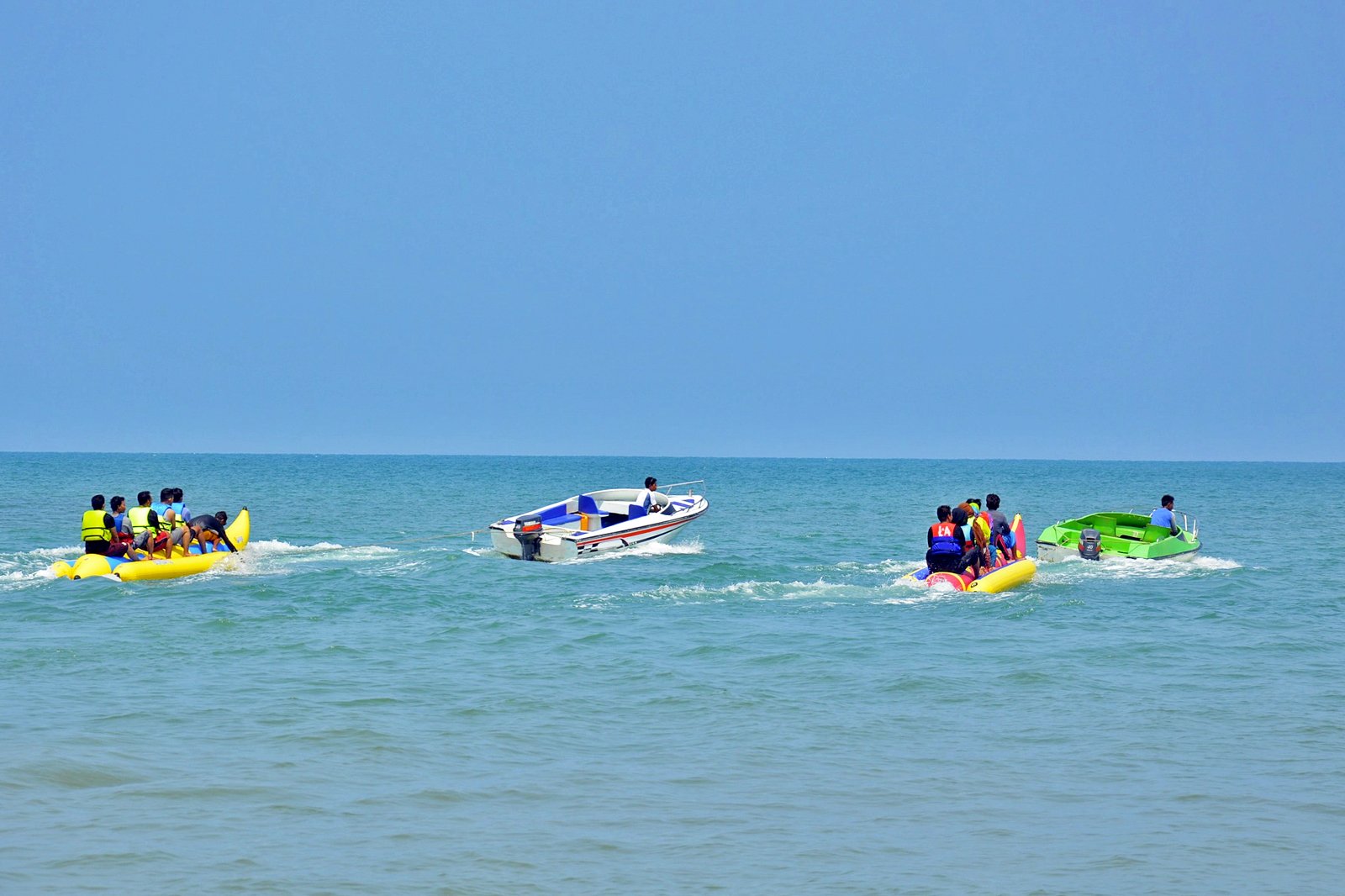 Banana boat rides are a great way to have fun at the beach in Jesolo. These long inflatables can handle up to 10 passengers. You'll be given a safety briefing together with life vests and lightweight protective headgear before the ride. After everyone's straddled on the banana boat, a motorboat tows you out to sea. The excitement builds as you gain speed, following the bumpy wakes, and when the lead boat cuts a tight turn, throwing your party overboard. Operators such as Bridgman Surf & Style offer these rides.
8
Go for a themed cruise
Enjoy a swashbuckling pirate's party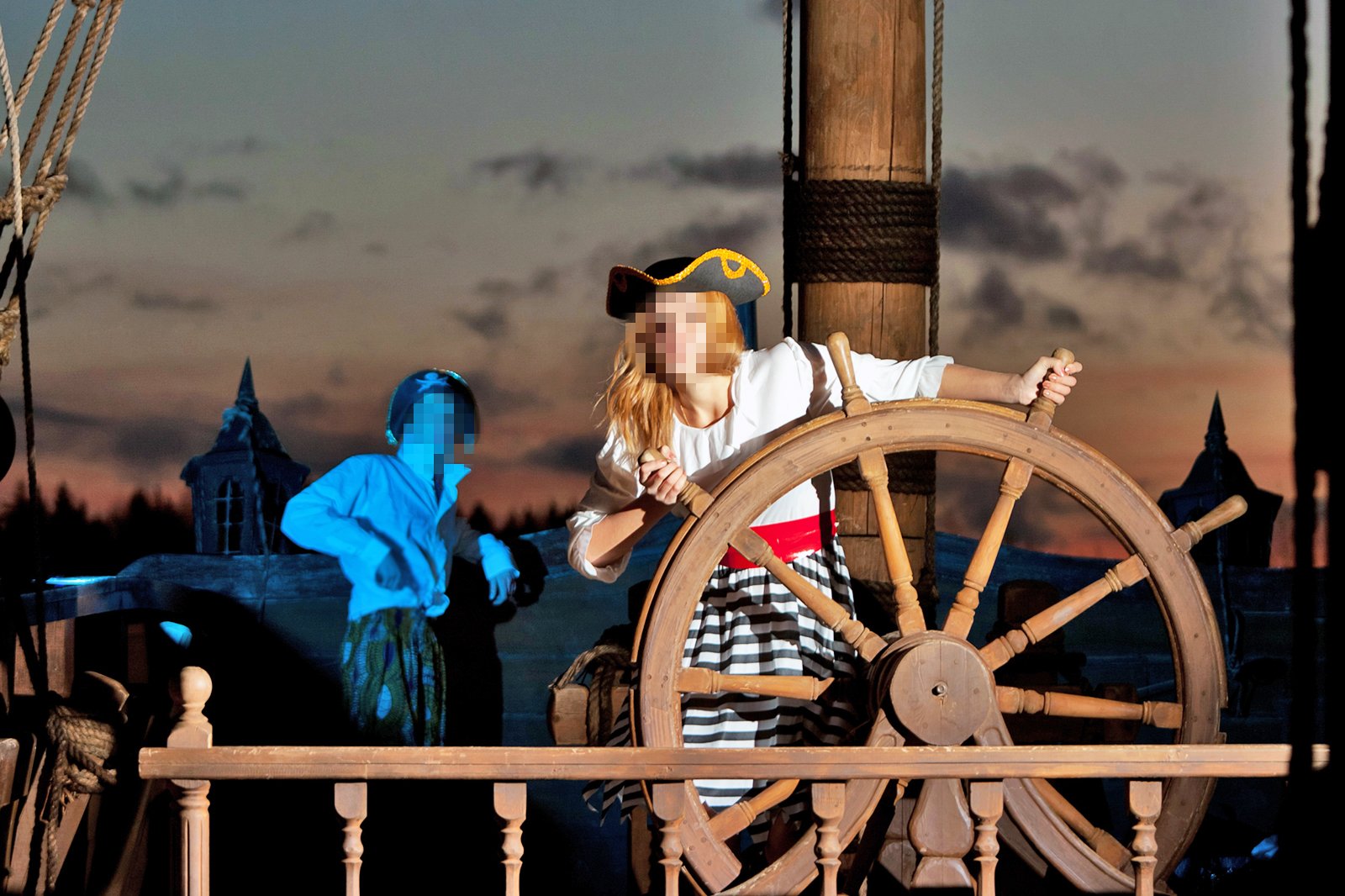 There are a few themed party boats that you can board from Jesolo. Among the most popular is the Jolly Roger. The Jolly Roger is, as the name suggests, a pirate-themed galleon that takes you and your family cruising across the Adriatic with fun and games on board. You can choose to get a temporary tattoo to help you transform into a pirate. Then, enjoy the music while brandishing mock swords and scimitars. The Jolly Roger and its Pirate Cruise at Sea parties have been in operation for over a decade.
Location: Via Tritone 4, 30016 Jesolo Lido VE, Italy
Open: Monday – Friday from 8.30 am to 6.30 pm (closed on Saturdays and Sundays)
Phone: +39 (0)421 380006
9
Party on Capannina Beach
Enjoy fun sunsets on the coast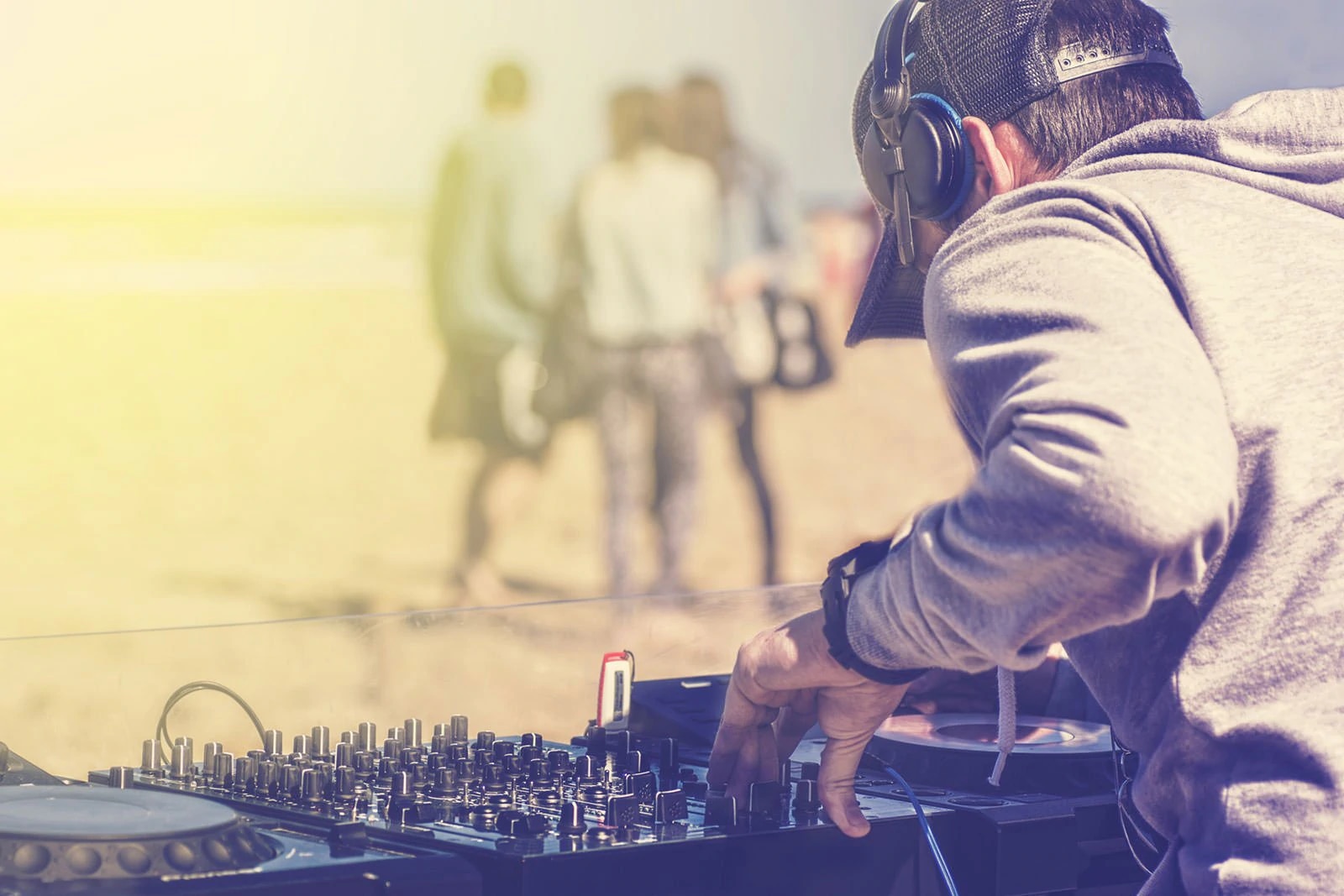 The long Jesolo coastline is made up of different beach sections that all cater to holidaymakers looking for a good combo of sea, sun and surf. Capannina Beach, right off Piazza Mazzini, stands out by adding great dining options and beach parties to the mix. The beachfront itself is enjoyable any day of the week, but the namesake venue comes to life only over the weekends, when their speakers pump out groovy playlists and DJ sets, and when special events attract big crowds to the raised deck for summertime aperitifs and after-dinner parties.
Location: Piazza Giuseppe Mazzini, 9, Jesolo, Italy
Open: Saturday - Sunday from 10 am to 11 pm
Phone: +39 (0)421 372024
10
Enjoy seasonal Jesolo festivals
Celebrate, from fish to sand sculptures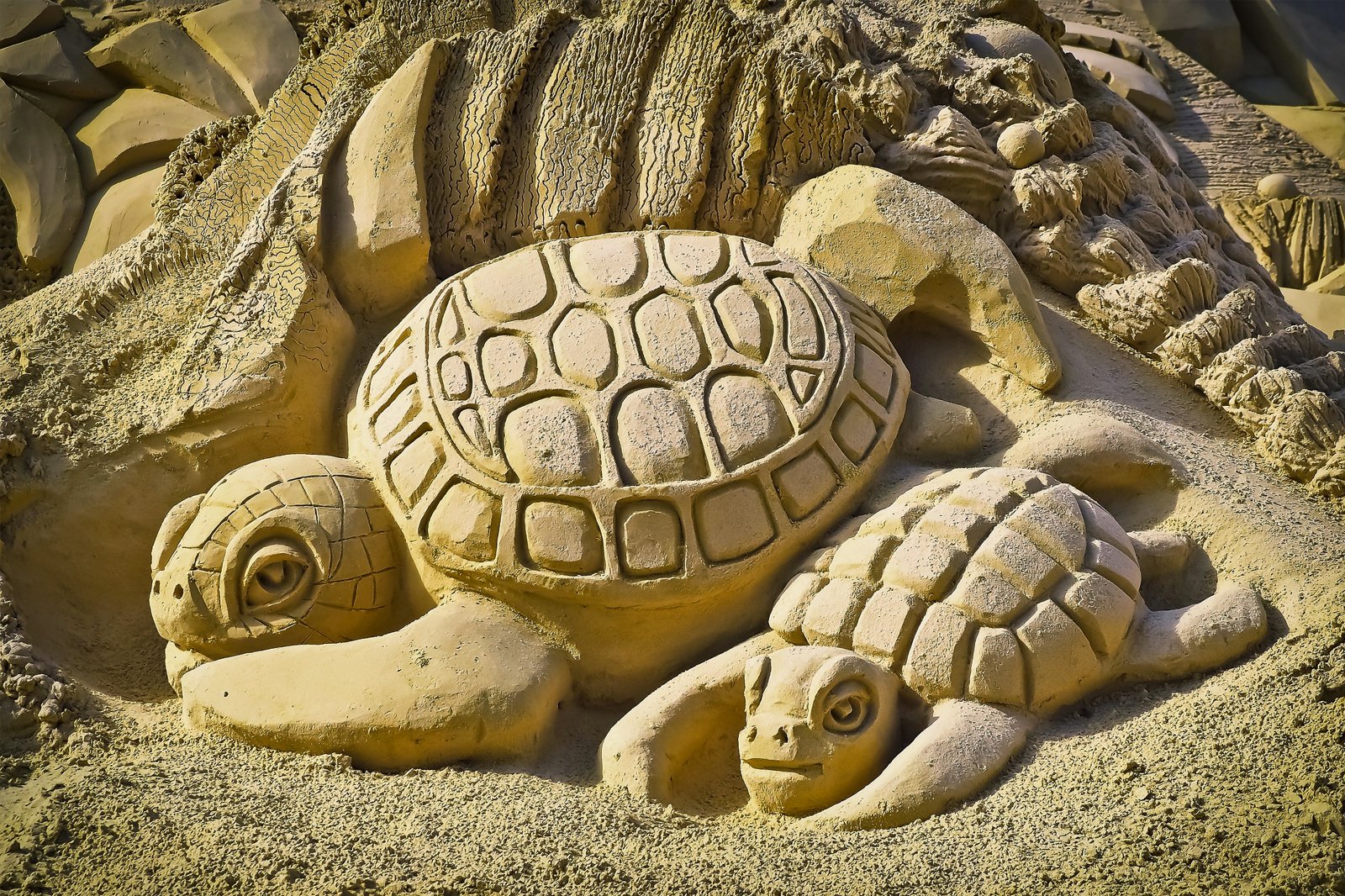 From June to September, Lido di Jesolo's Piazza Brescia usually serves as the prime spot for hosting its annual Sand Sculpture Festival, which usually carry different themes each year. Past themes included dinosaurs with an impressive T-Rex and some stegosaurs. Another unique summer highlight that you can enjoy in Cortelazzo is the fish festival known as Feste Marinare. This is a great occasion to enjoy music, dance, and entertainment alongside tastings of local wines and seafood-based cuisines.
Back to top