10 Things to Do in Paris on a Small Budget
What are the Cheap Things to Do in Paris?
Our list of free or cheap things to do in Paris will please all those who want to discover the capital city of France without breaking the bank. Like most capital cities, Paris is more expensive to live than smaller provincial towns, but we found a few ideas for you to spend less and still enjoy the City of Lights.
From the Velib' to the Saint-Ouen Flea Market and from free landmarks to student bars, there's a good range of options at hand for you when visiting Paris on a small budget. Follow us for a budget-traveller's journey through Paris.
1
Use the Velib' or the Navigo Pass to get around Paris
Get around the French capital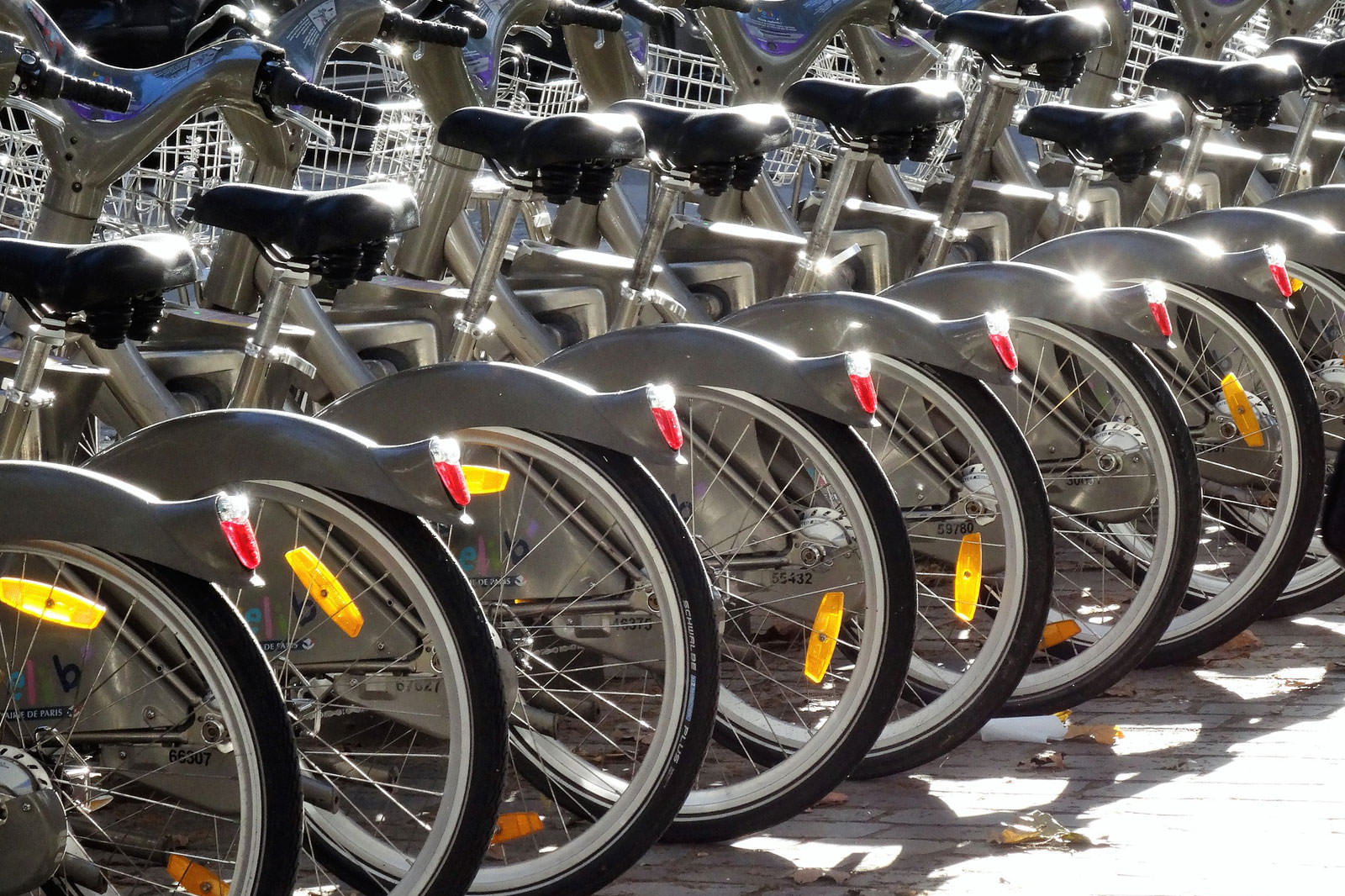 The Velib' is one of the cheapest ways to get around Paris. This bicycle-sharing network features mechanical and electric bicycles that you can rent at the 750 stations available throughout the French capital. The price is based on the time you spend on the bicycle: €1.70 for the subscription, the first 30 minutes are free, then it costs 1 hour for €1. A less demanding way to travel around Paris is to purchase a Passe Navigo Découverte. Used with a Forfait Navigo Semaine, it gives you access to all public transport throughout Paris for about €30 for 1 week.
2
Must-See: Notre-Dame Cathedral and other Landmarks
See the world-famous landmarks of Paris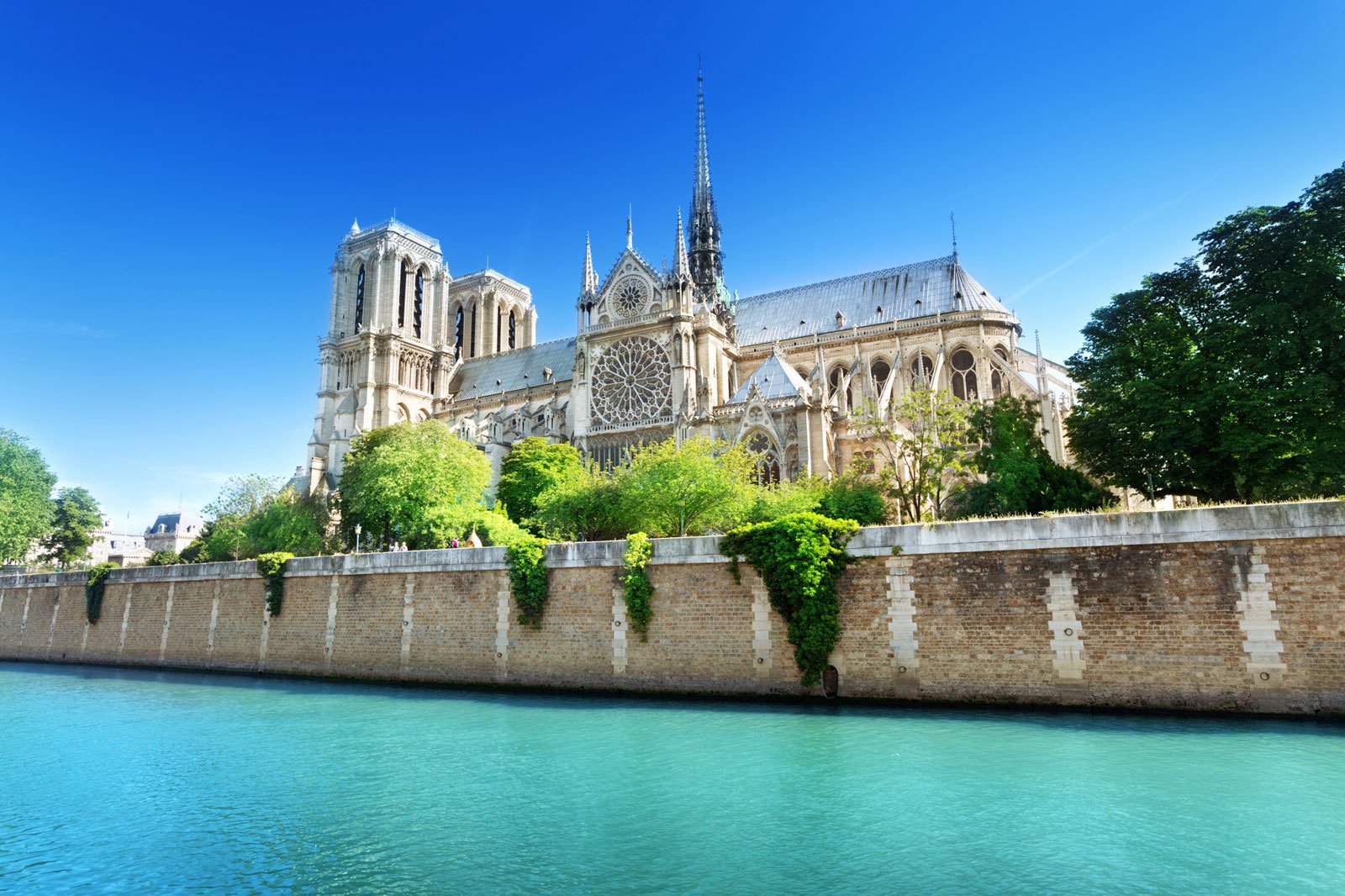 Paris is like a huge open-air museum. You can simply walk the streets and experience 2,200 years of history for free. From Notre-Dame Cathedral to the Eiffel Tower and the Arch of Triumph, impressive landmarks are dotted around the city and offer great photo opportunities. Cathedrals and churches are usually free to visit, but many other attractions ask for an entrance fee. If you plan to visit a lot of them, the Paris Attractions Pass permits you to travel around the city and to get into over 60 attractions at discounted rates.
The Saint-Ouen Flea Market, also known as the Clignancourt Flea Market, is a shopper's haven. Located in the north of the city, beside the Paris Ring Road, the market is big, colourful, fun, noisy, and crowded. You can find almost anything here, from clothing to vintage objects and from furnishing to jewellery. It's a friendly place, but you should bargain hard to get the best prices and beware of pickpockets.
Read more
Location: 142 Rue des Rosiers, 93400 Saint Ouen, France
Open: Saturdays from 9 am to 6 pm, Sundays from 10 am to 6 pm, Mondays from 11 am to 5 pm
photo by Schölla Schwarz (CC BY 3.0) modified
4
Visit the Museum of Modern Art and other museums for free
Experience culture for free in Paris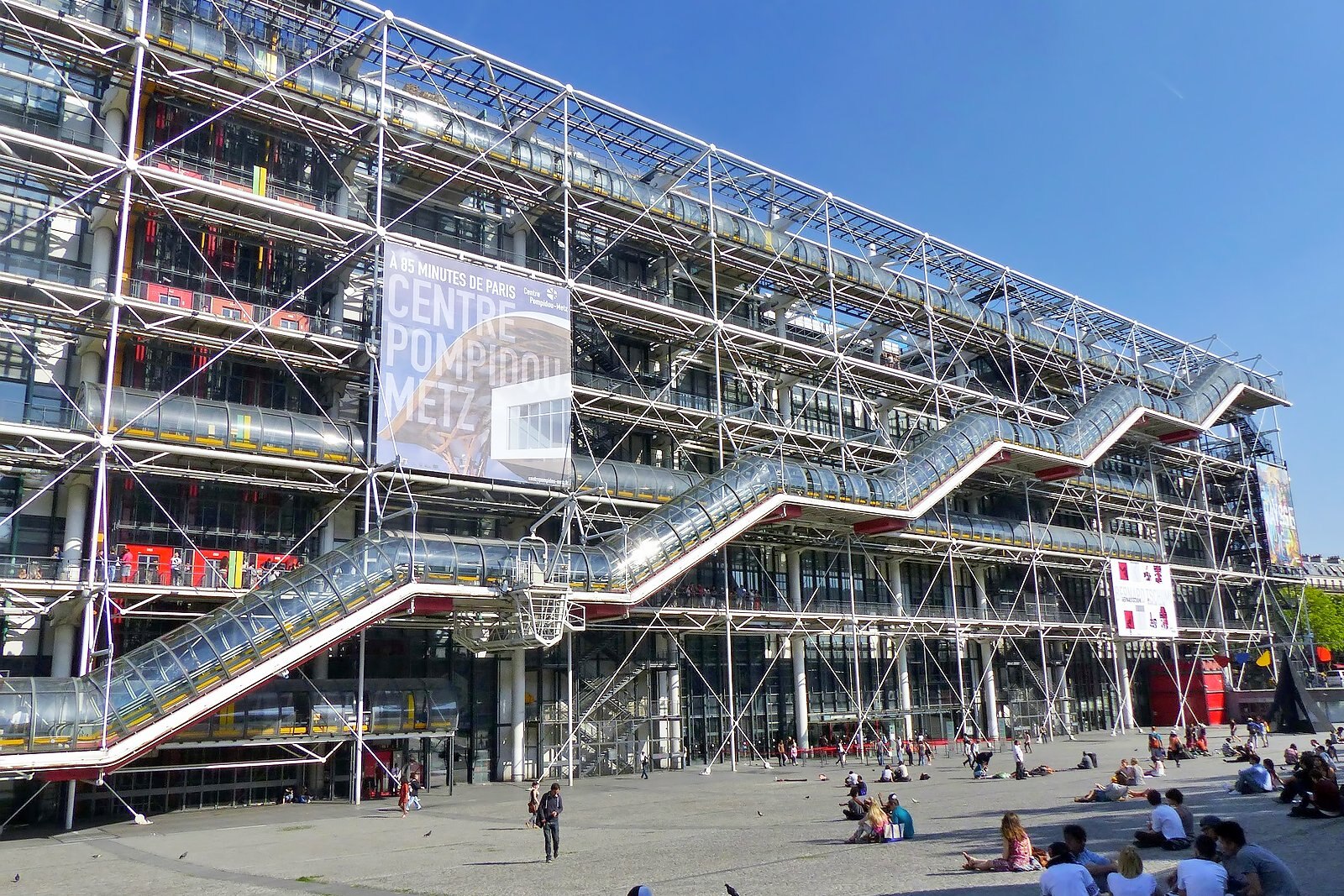 The Museum of Modern Art, the Museum of the Romantic Life, Victor Hugo's House and many other museums are free all year round in Paris. Even famous museums such as the Louvre, the Orsay Museum, the Pompidou Centre and the Quai Branly – Jacques Chirac Museum are free on the first Sunday of each month. You can also get a free access to most of the museums in Paris if you're under 26 years old and from one of EU countries. The Paris Museum Pass can be a good option if you plan to visit many museums during your stay.
5
Catch the sunset at the Sacré Coeur Basilica
One of the best sunset spots in Paris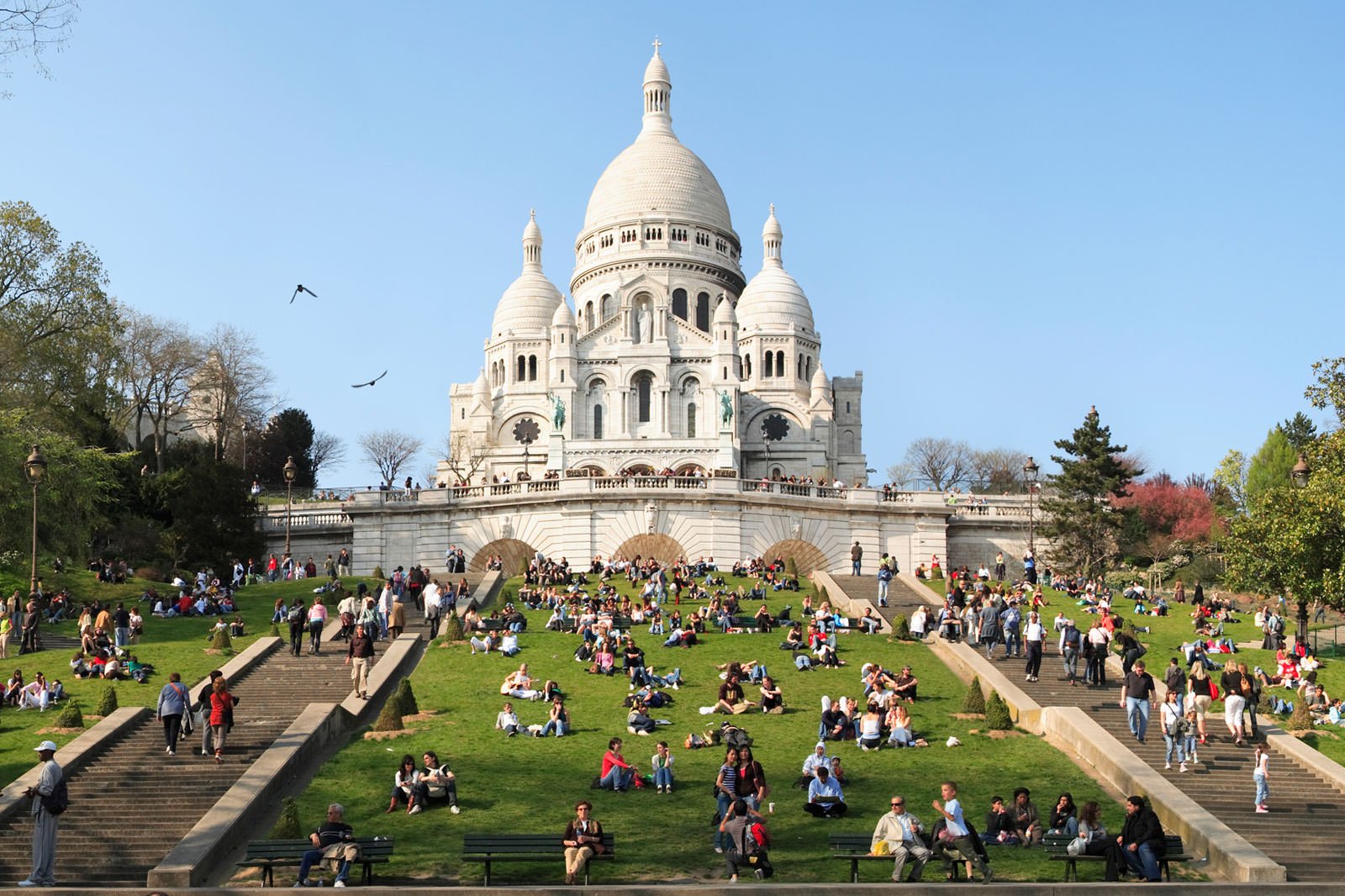 The Sacré Coeur Basilica sits at the top of Montmartre Hill at an altitude of 130 metres. It's one of the highest points in Paris. Montmartre is an artistic, bohemian neighbourhood famous for its many painters and popular nightclubs. The square in front of the Sacré Coeur Basilica is a popular spot to watch the sunset. You can get to the top of the hill with the funicular for the price of a metro ticket (around €1.90) or you can climb the stairs for free.
Location: 1 Parvis du Sacré-Cœur, 75018 Paris, France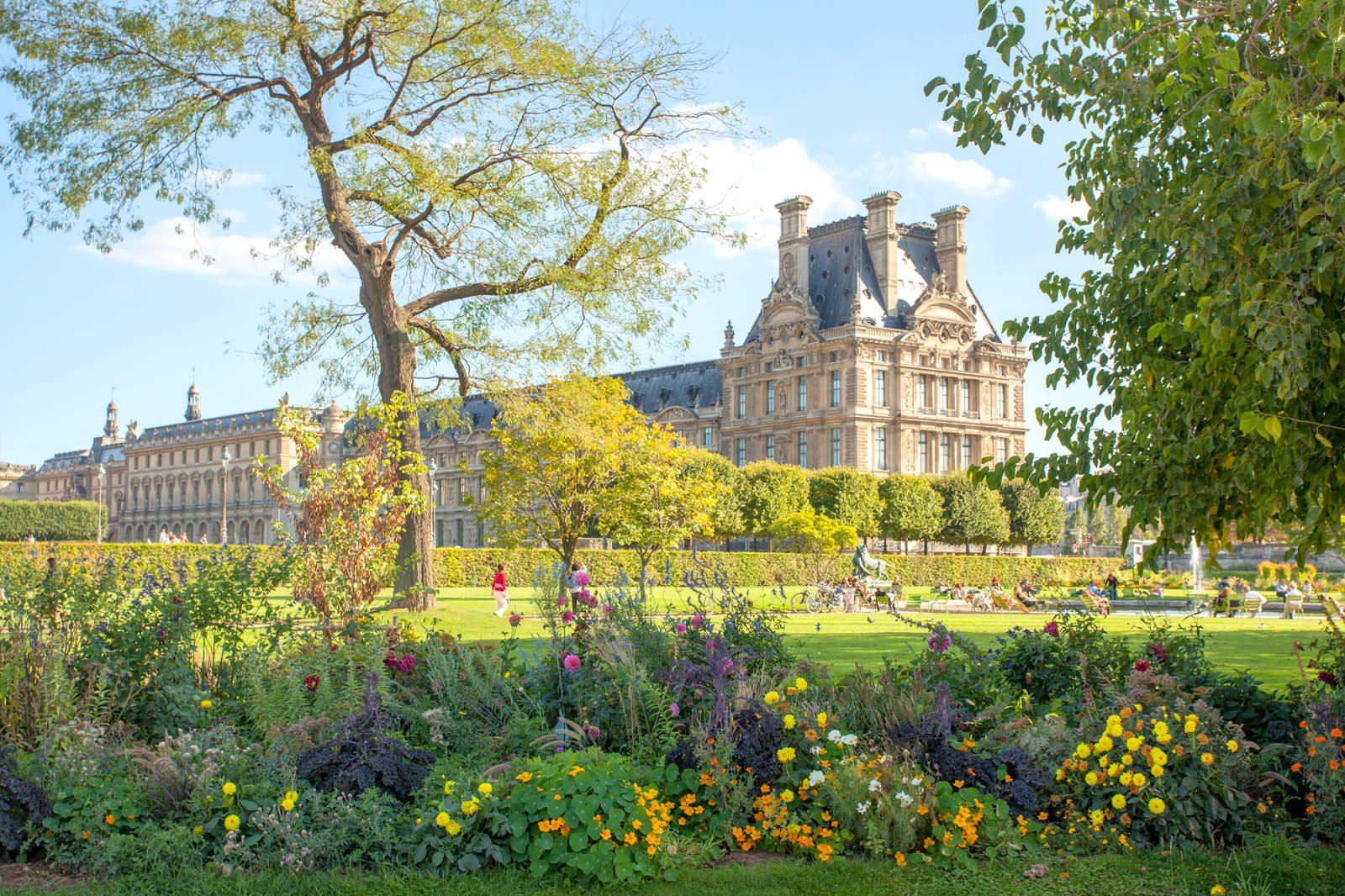 Located in the centre of Paris, between the Louvre and the Concorde Square, the Jardin des Tuileries (the Tilery Garden) is a historical public park that dates back to the 16th century. Featuring restored Jardin à la Française originally designed by Le Notre, and home to landmarks and many beautiful statues such as the Arch of Triumph of the Carrousel, it's a very popular place to take a stroll.
Read more
Location: 113 Rue de Rivoli, 75001 Paris, France
Open: April, May and September from 7 am to 9 pm, June August from 7 am to 11 pm, October – March from 7.30 am to 7.30 pm
7
Picnic on the banks of the Canal Saint-Martin
Lunching in a true evocative corner of Paris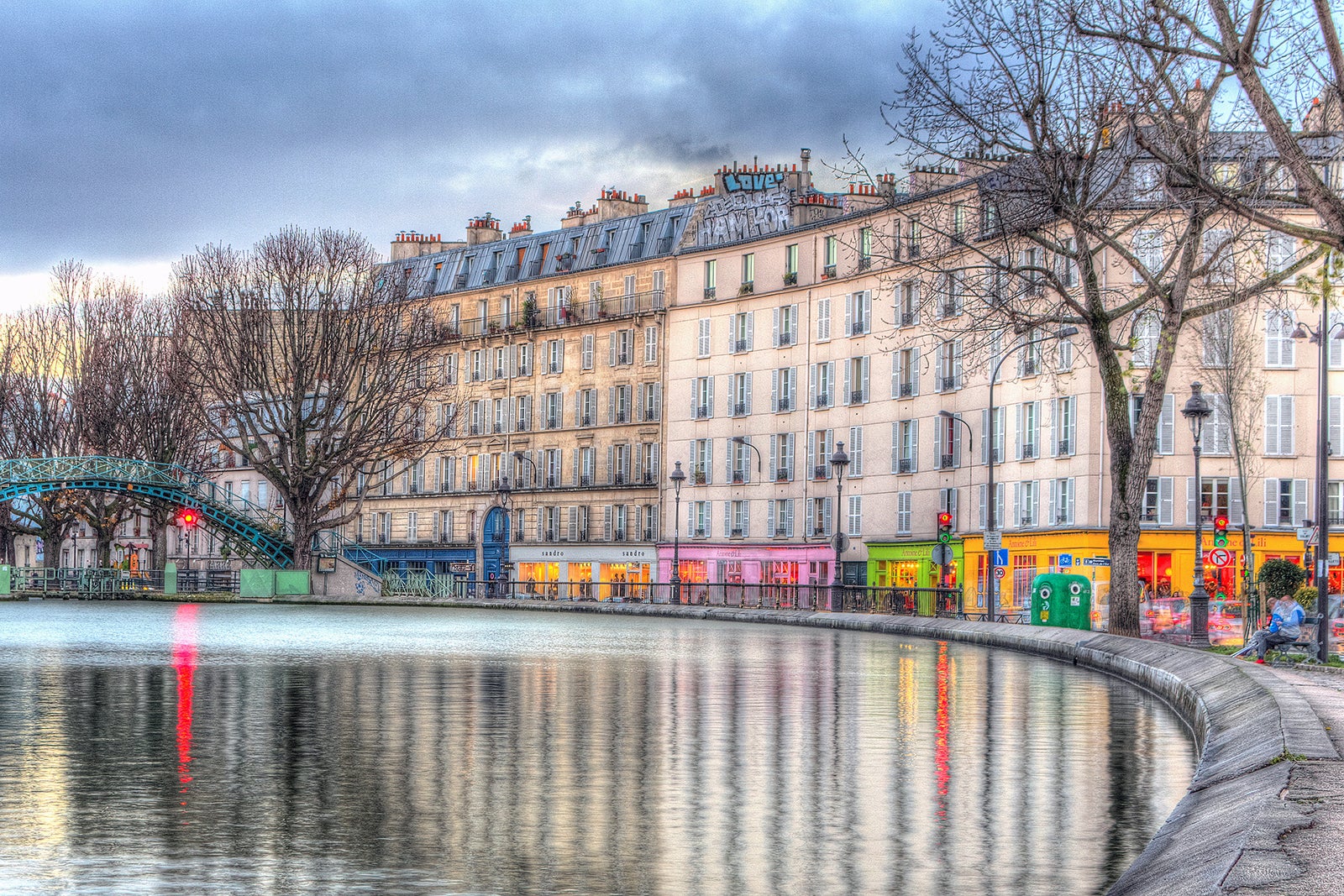 The Canal Saint-Martin is a trendy place for a walk in Paris. The 2-kilometre uncovered segment of the canal attracts strollers and diners who can enjoy a bit of nature in the centre of Paris. Go to the Marché Saint-Martin on Rue du Château d'Eau, 500 metres west from the canal, to purchase freshly prepared food. You can then go and enjoy a picnic under the shade of the chestnut trees that line the artificial waterway.
Location: Porte Saint-Martin, 75010 Paris, France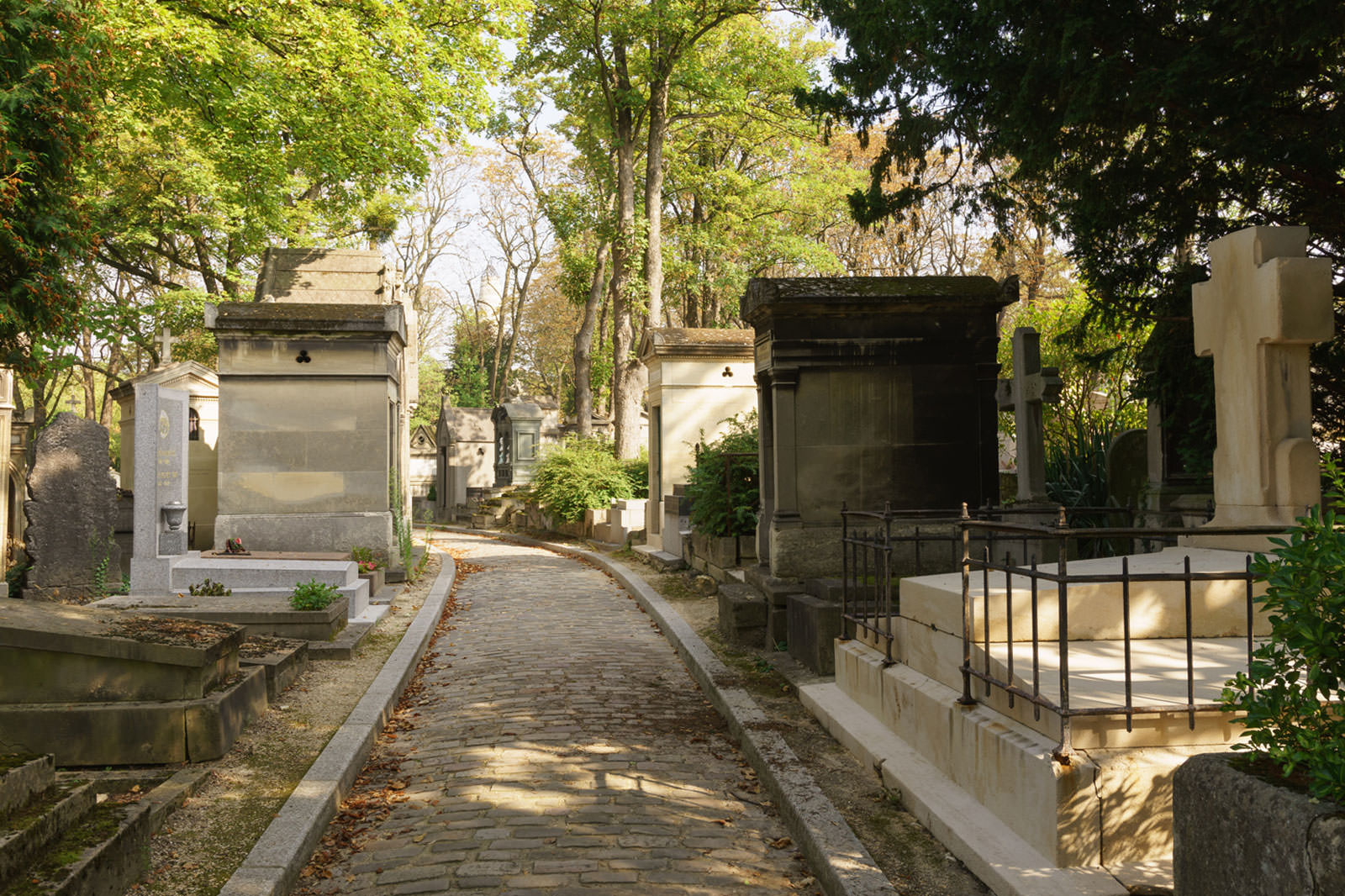 Listing a cemetery as an attraction may sound odd, yet the Père Lachaise Cemetery is really an interesting place to visit thanks to the celebrities who came to rest here. From Oscar Wilde to Frédéric Chopin and from Jim Morrison to Edith Piaf, many famous artists, writers, musicians and scientists are buried in the Père Lachaise Cemetery. If you're looking for a specific tomb you can purchase a map just outside the cemetery or find it online for free.
Read more
Location: 8 boulevard de Ménilmontant, 75020 Paris, France
Open: November–mid-March: Monday–Friday from 8 am to 5.30 pm, Saturdays from 8.30 am to 5.30 pm, Sundays from 9 am to 5.30 pm. Mid-March–October: Monday–Friday from 8 am to 6 pm, Saturdays from 8.30 am to 6 pm, Sundays from 9 am to 6 pm
9
Dine on French food and wine at Le Baron Rouge
Traditional and inexpensive wine bar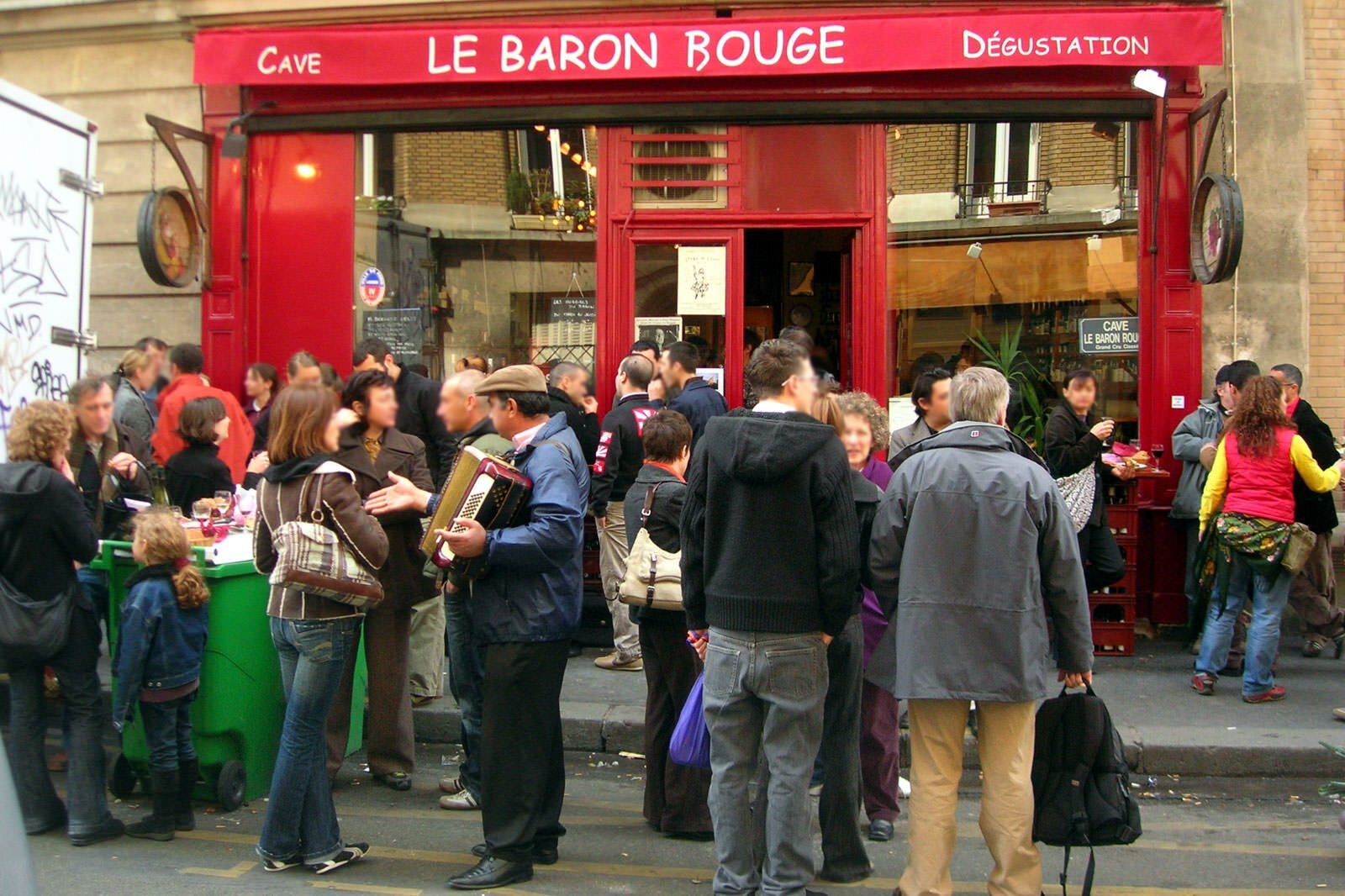 Le Baron Rouge (the Red Baron) is a popular wine bar and restaurant located a short stroll away from Bastille Square. It's a great venue to enjoy delicious French food and wines at very affordable prices. With cheese and cold-cut plates available every day, and oysters on weekends, you can enjoy a typical French meal here without breaking the bank. You can even come with your empty bottle and fill it with one of the wines on offer in their large barrels.
Location: 1 Rue Théophile Roussel, 75012 Paris, France
Open: Tuesday – Friday from 10 am to 2 pm and from 5 pm to 10 pm, Monday from 5 pm to 10 pm, Saturday from 10 am to 10 pm and Sunday from 10 am to 4 pm
10
Party in student bars
Budget-friendly bars in Paris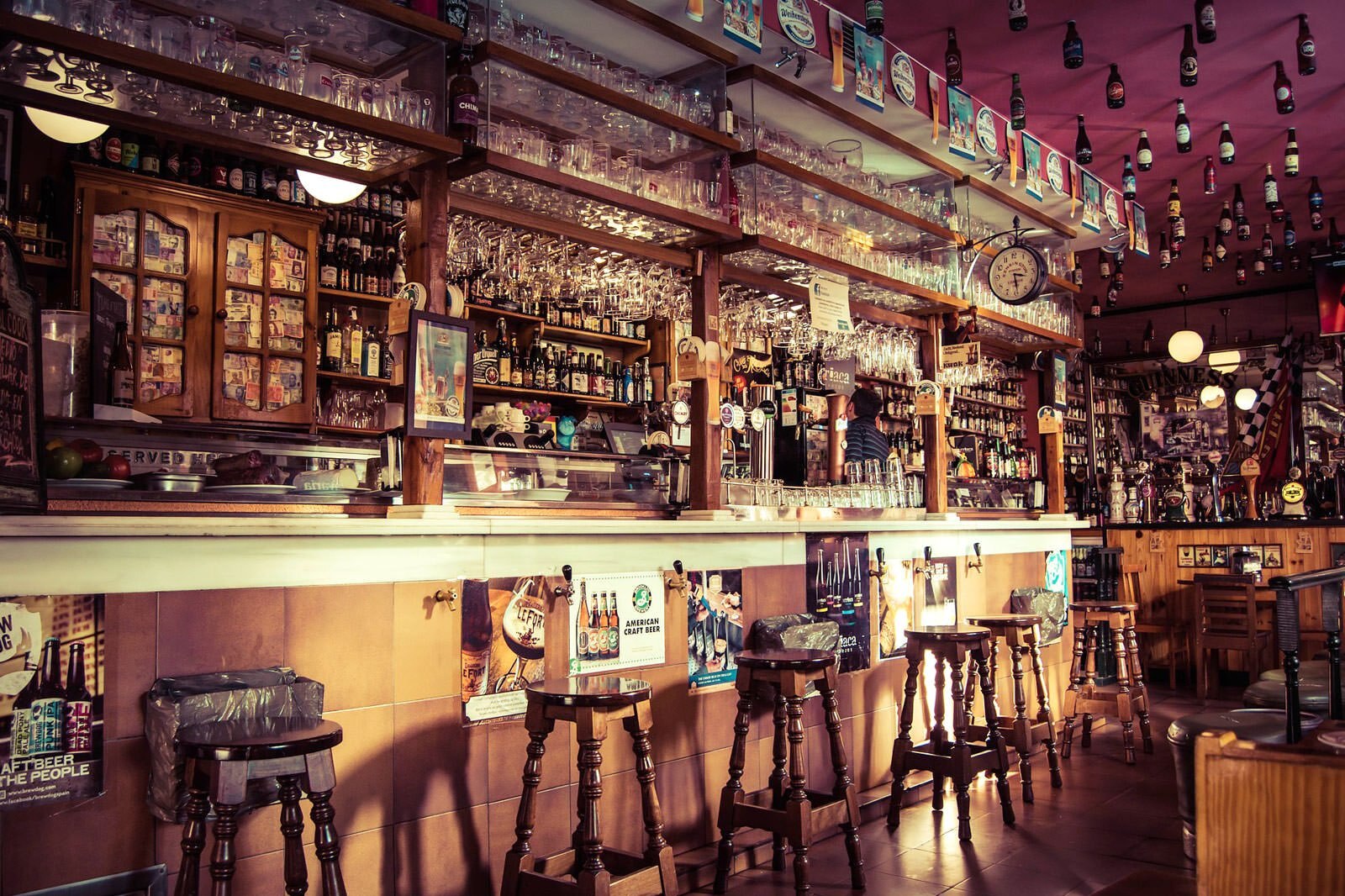 Student bars are often the best options to enjoy a festive night while not spending too much. The list of such bars in Paris is long and varied, but here are 3 recommended venues to start your night: Le Requin Chagrin on Rue Mouffetard, Chez Georges on Rue des Canettes and Paname Brewing Co. on Quai de la Loire. Each has their respective style, offering a lively ambience and rock-bottom prices.
Back to top