10 Free Things to Do in Istanbul
Istanbul for Budget Travellers
There's plenty to enjoy in Istanbul for budget travellers. Grand monuments and some of the world's most beautiful mosques are in plain sight around the city. Some allow you to visit and admire their rare beauty at no extra cost. Sultanahmet Square with its hippodrome is a good start, followed by a stopover at the adjacent Blue Mosque.
Slightly out of Downtown Istanbul, you can take in the wonderful views at the city's other historical sites, including the bustling Galata Bridge where you can view both the city's Asian and European sides. Explore lively marketplaces, climb up scenic hills, or witness parks with tulips burst into full bloom in spring. Check out all the free things to do in Istanbul, below.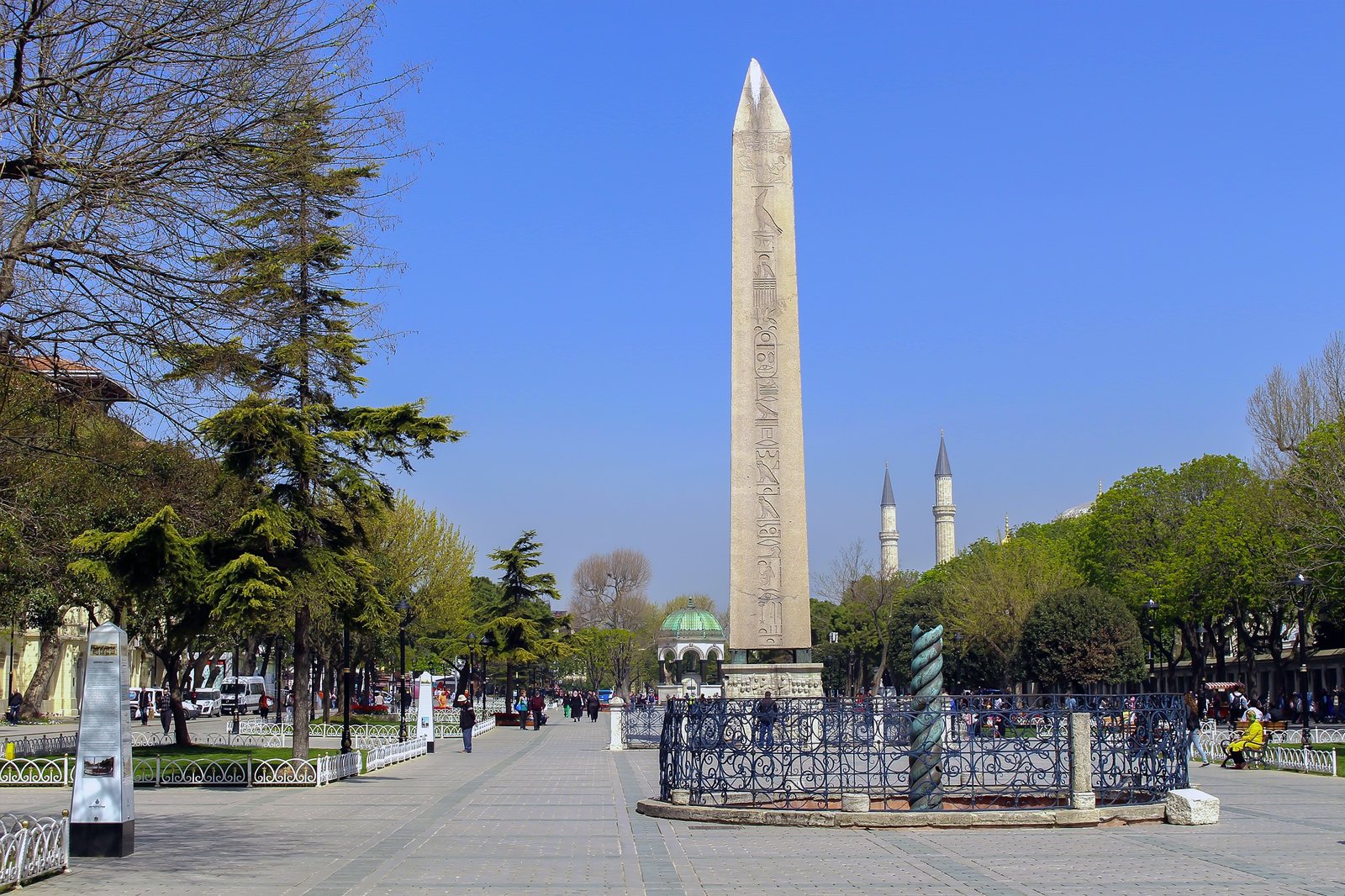 Explore the hippodrome at Sultanahmet Square
Walk through an open-air museum with towering obelisks
At the heart of Istanbul, right in front of the Sultan Ahmed Mosque (also famously known as The Blue Mosque), you can enjoy a free tour through some of the city's most ancient monuments. The Hippodrome of Constantinople shares the same location as Sultanahmet Square. Here, you can view the Serpents' Column on the longitudinal barrier in the hippodrome's centre. On both ends of the Hippodrome are the 2 great obelisks: The Obelisk of Theodosius and The Obelisk of Constantine Porphyrogenitus.
Location: Binbirdirek Mh., Atmeydanı Cd. 53-68, 34122 Fatih/İstanbul, Turkey
Walk under the dome of the Blue Mosque
Istanbul's architectural wonder is free to visit
Two of Istanbul's most magnificent landmarks are side by side. You'll need tickets to visit the Haga Sophia Museum, but the Blue Mosque, which is an actual place of worship, is free. This means it's closed to sightseeing visitors during prayer times, and you need to follow proper attire and etiquette such as taking your footwear off before the entrance and wearing clothes that cover most of your body. Once inside, admire the grand scale of the place with its beautiful domed arcade and its marble-tiled interiors.
Location: Sultan Ahmet Mahallesi, Atmeydanı Cd. No:7, 34122 Fatih/İstanbul, Turkey
Open: Daily from 8.30am to 11.30am, from 1pm to 2.30pm, and from 3.30pm to 4.45pm (Fridays from 1.30pm)
Phone: +90 (0)212 458 44 68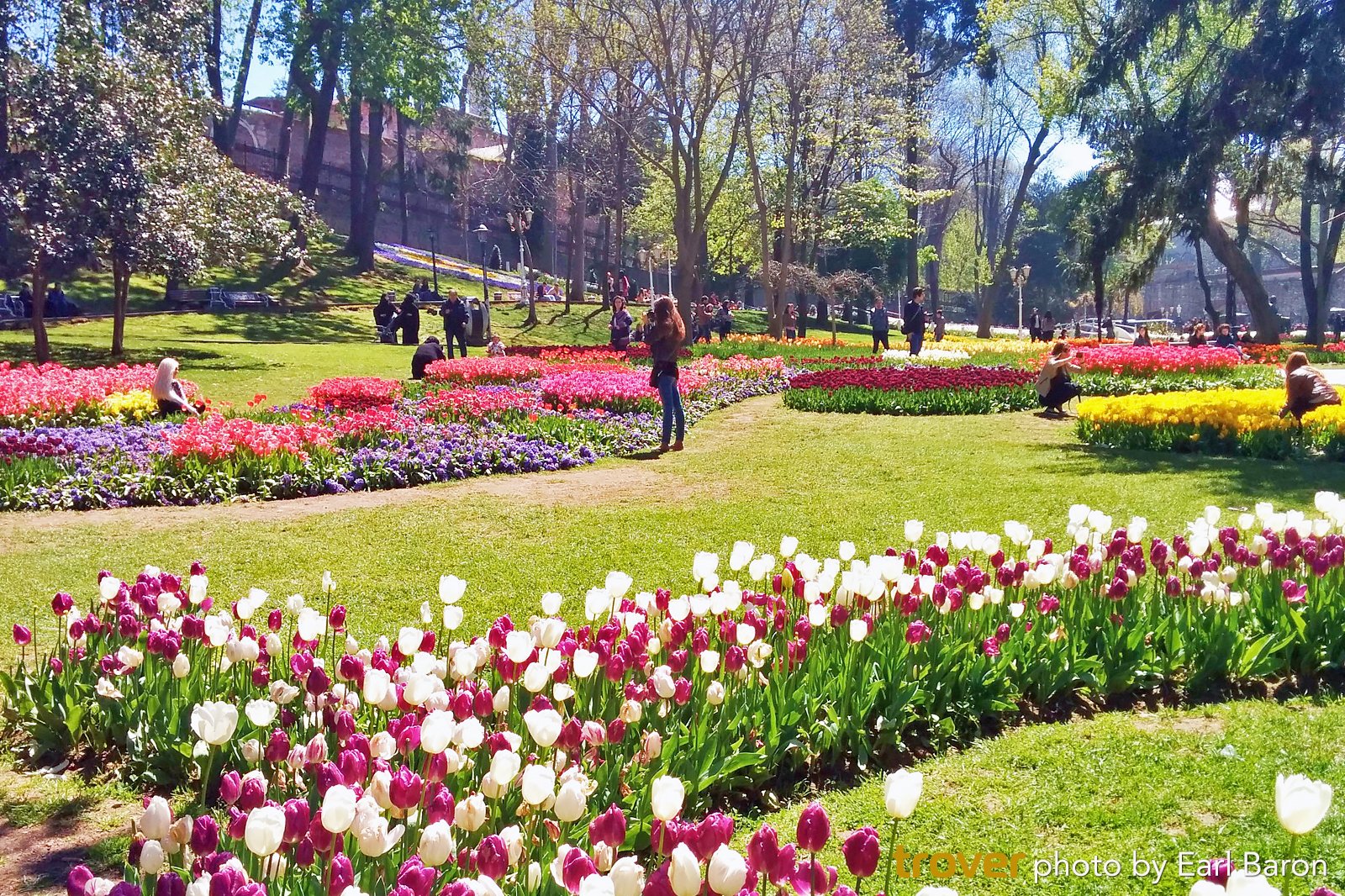 Stroll through Gulhane Park
A verdant place to escape the city's busy scenes
While Topkapi Palace requires an admission to enter and admire its magnificence, the beautifully kept gardens in the adjacent Gulhane Park are free to enjoy. Gulhane, which means "rose house" in Persian, delights you with wide pathways that meander under lush trees and past rose displays, water features, and flower gardens. Some of its green picnic spots offer you incredible views over the city and the Marmara coast. Check out the monumental tribute to the founding father of the Turkish Republic, Mustafa Kemal Atatürk.
Location: Cankurtaran Mh., Kennedy Cd., 34122 Fatih/İstanbul, Turkey
Open: Daily from 6am to 10.30pm
Phone: +90 (0)212 455 13 00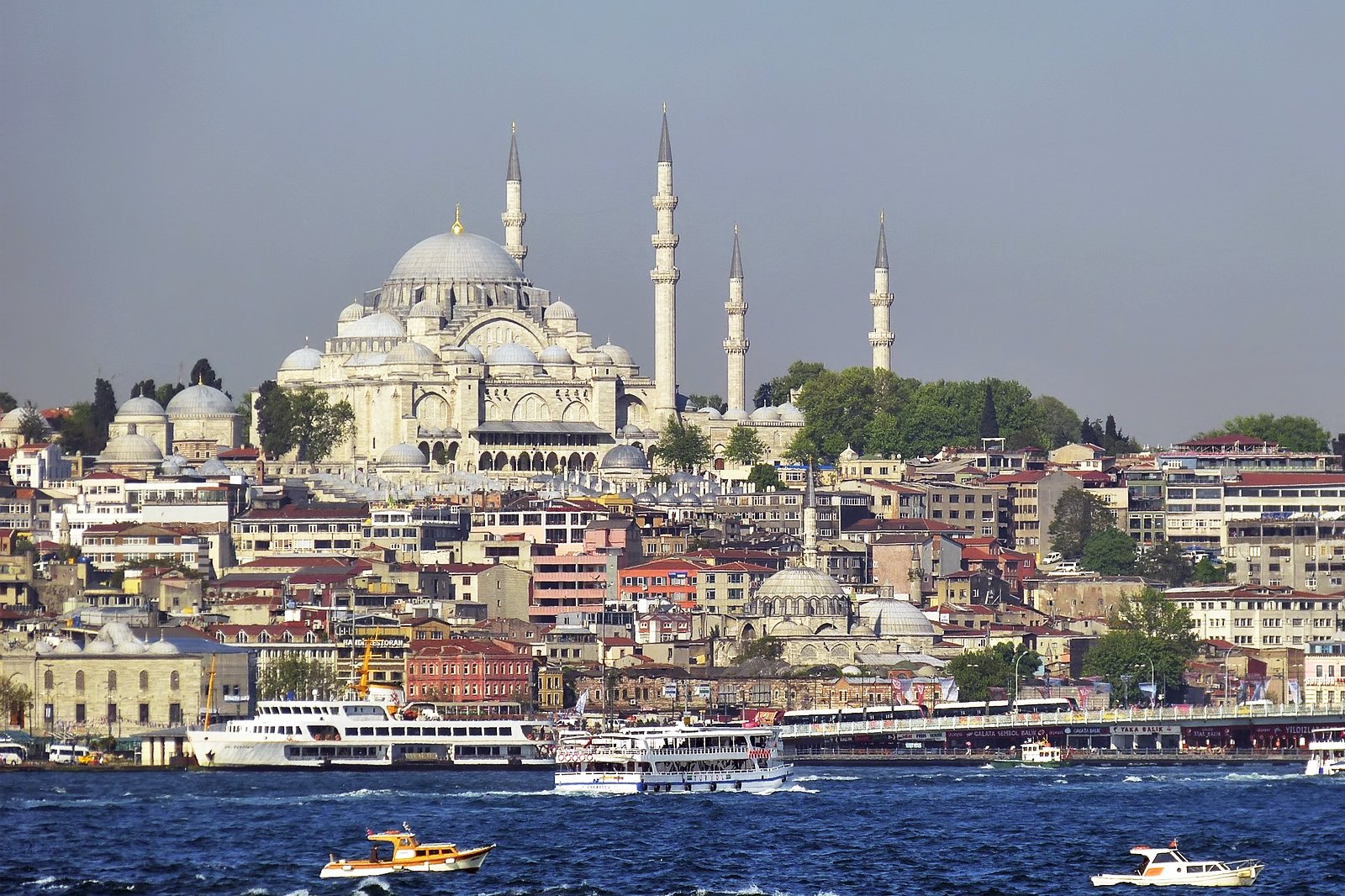 Enjoy the cityscape from Süleymaniye Mosque
It's one of Istanbul's largest mosques
This 16th-century mosque is among Istanbul's most imposing landmarks. You can find it within a short walk from the Grand Bazaar, on the city's Third Hill from which you can take in excellent views across the waters of the Golden Horn. When prayers aren't in place, you can admire the mosque's design elements, featuring some hints of Judeo-Christian influences. The vast mosque complex also houses a hospital, a medical school, and even a restaurant and baths.
Location: Süleymaniye Mah, Prof. Sıddık Sami Onar Cd. No:1, 34116 Fatih/İstanbul, Turkey
Open: Daily from 9am to 11.15am, from 12.45pm to 2.15pm, and from 3.15pm to 4.45pm (Fridays from 1.45pm)
Phone: +90 (0)212 524 64 10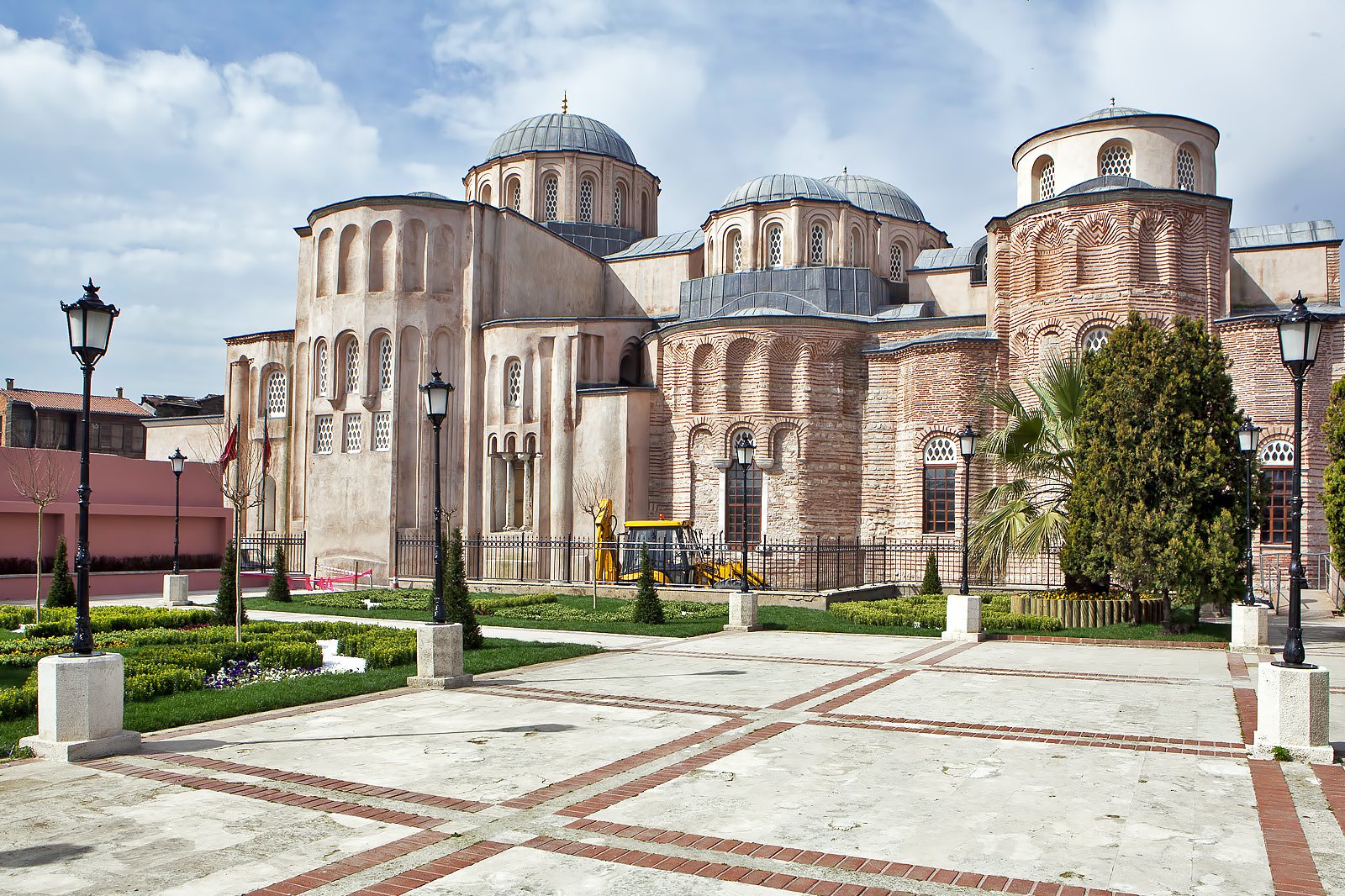 Admire Byzantine architecture at Zeyrek Mosque
A monastery complex on Istanbul's Fourth Hill
This mosque is considered a prime example of Byzantine architecture and is a great legacy of the Ottomans. Zeyrek Mosque also called the Pantokrator Monastery, comprised a former Eastern Orthodox church and chapel. It can be a convenient stopover after visits to the Süleymaniye Mosque nearby. It's on top of Istanbul's Fourth Hill, which offers great views over the Golden Horn and the Galata Tower, and with Süleymaniye also in view. There's a cool café behind the mosque where you can admire the panorama alongside Turkish tea and coffees.
Location: Zeyrek Mh., 34083 Fatih/Istanbul, Turkey
Open: Daily from 9am to 6pm
Phone: +90 (0)212 455 32 12
photo by Sharon Nathan (CC BY-SA 4.0) modified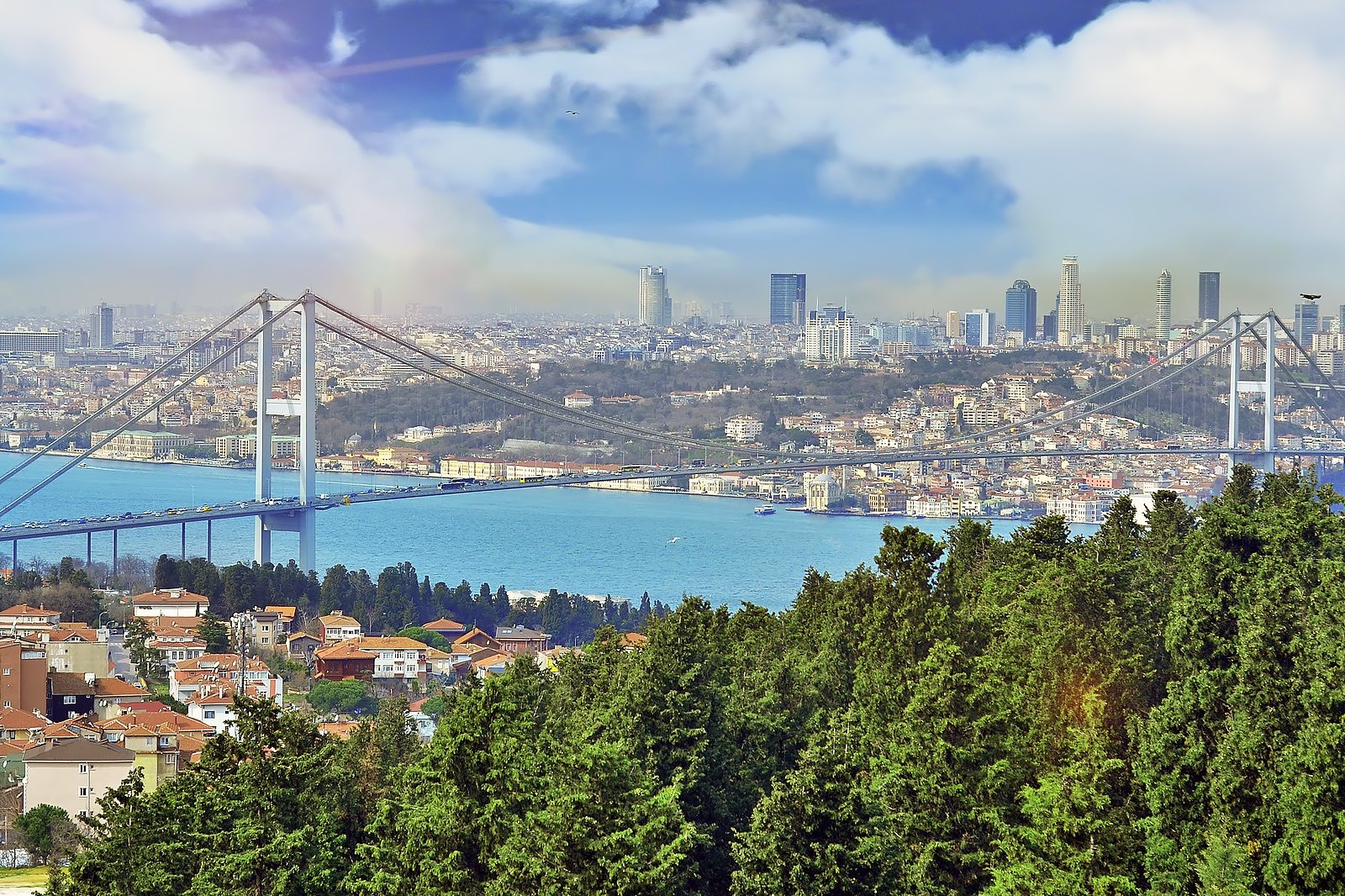 Take in panoramas from Çamlıca Hill
For taking in beautiful views over Istanbul
A trip up to Çamlica Hill can present you with a unique impression of Istanbul, as it reveals some of the most striking views of the city. This popular hill in Istanbul's Üsküdar district allows you to take in the panoramic views over the Bosporus Strait and its bridge, and with Istanbul's Golden Horn area in the distance. There are also plenty of teahouses, cafes, and flower gardens on site. From the downtown area, a drive up usually takes around half an hour.
Location: Kısıklı Mahallesi, Çamlıca Tepesi, 34692 Üsküdar/İstanbul, Turkey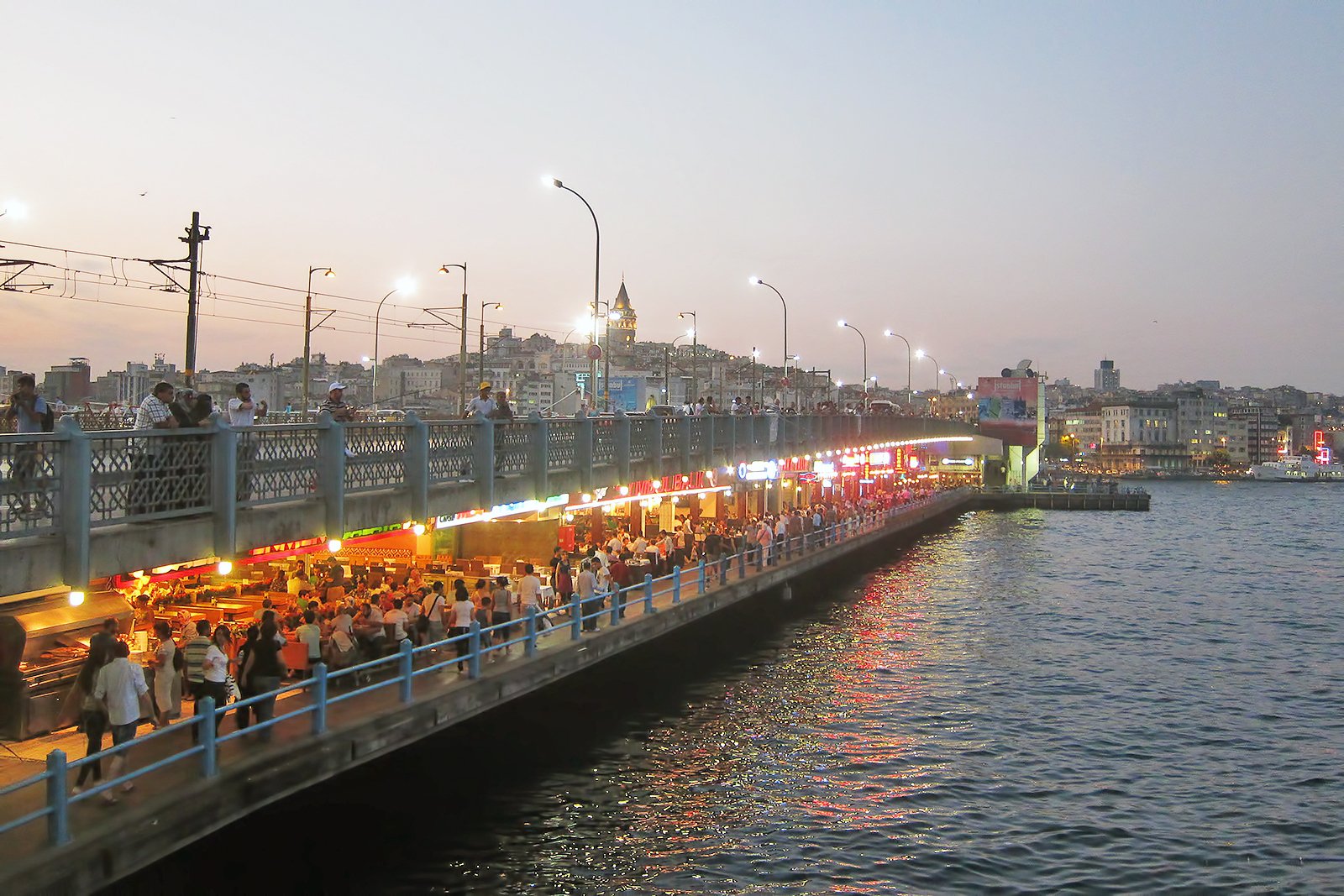 Cross the Galata Bridge
A bustling but scenic crossing over the Golden Horn
Spanning the Golden Horn, the Galata Bridge connects Istanbul's Karaköy area (ancient Galata) and the city's Eminönü quarter. It's usually bustling with local fishermen casting their lines alongside buskers and peddlers selling snacks and trinkets. It's a great spot to view ferries along the waterway, famous Istanbul landmarks along the shore, and watch a sunset over a city that in turn steadily lights up. Uniquely, you can view both the European and the Asian sides of Istanbul.
Location: Kemankeş Karamustafa Paşa Mahallesi, Galata Köprüsü, 34425 Beyoğlu/İstanbul, Turkey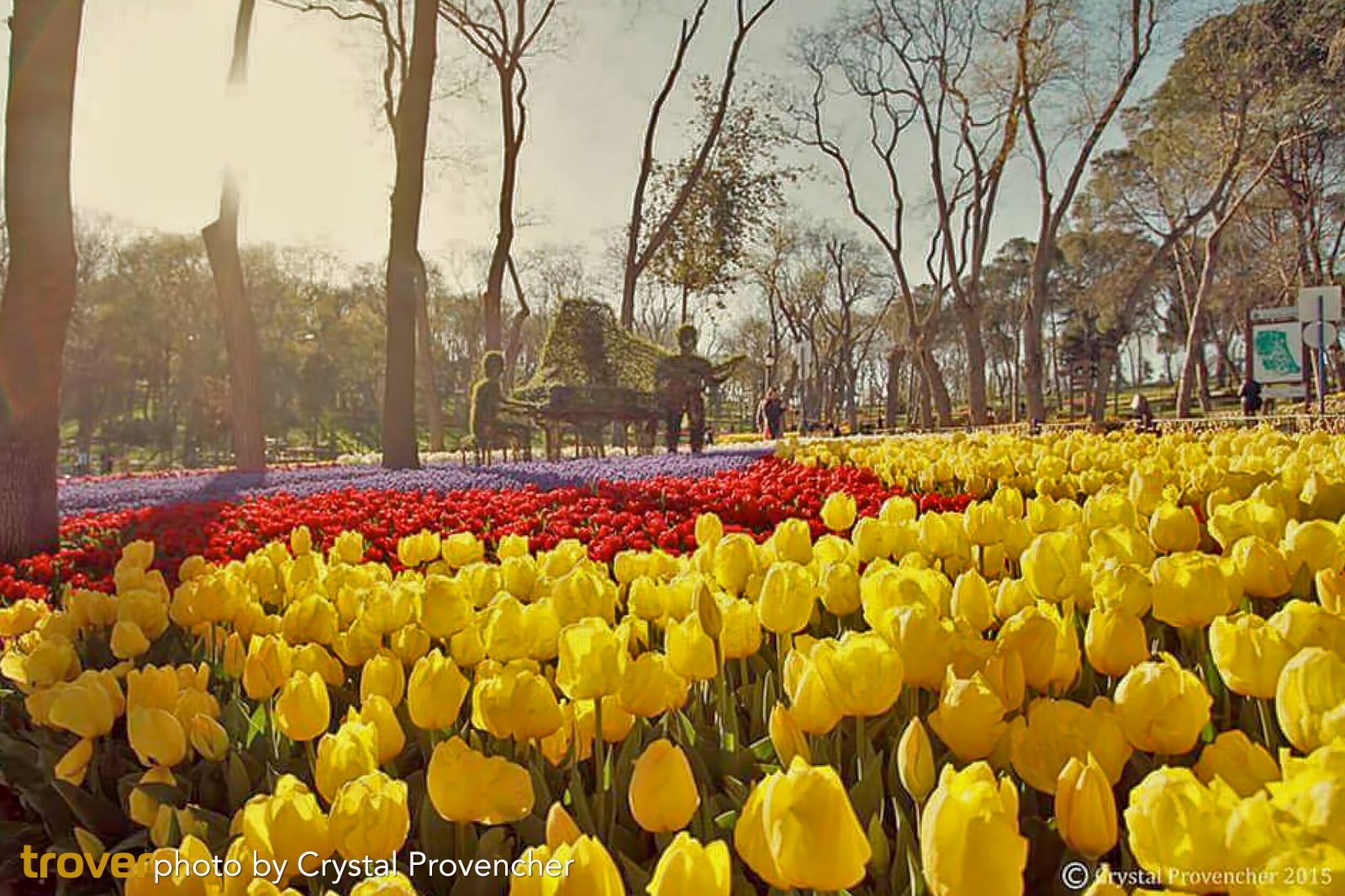 See tulips in bloom at Emirgân Park
It's the home to Istanbul's annual tulip festival
In springtime, you can see millions of tulips of various types and colours go into full bloom at Emirgân Park. This verdant park plays annual host to the Istanbul Tulip Festival, which usually comes around in April. The festival provides you with a seasonal treat like no other. You can reach Emirgân Park around a half-hour's drive up north from Downtown Istanbul. Many other parks in Istanbul also feature blooming tulips, yet Emirgân remains most popular due to its size and wide-ranging tulip collection.
Location: Emirgân Korusu
Open: Daily from 6am to 10pm
Couples
Families
Photo
Budget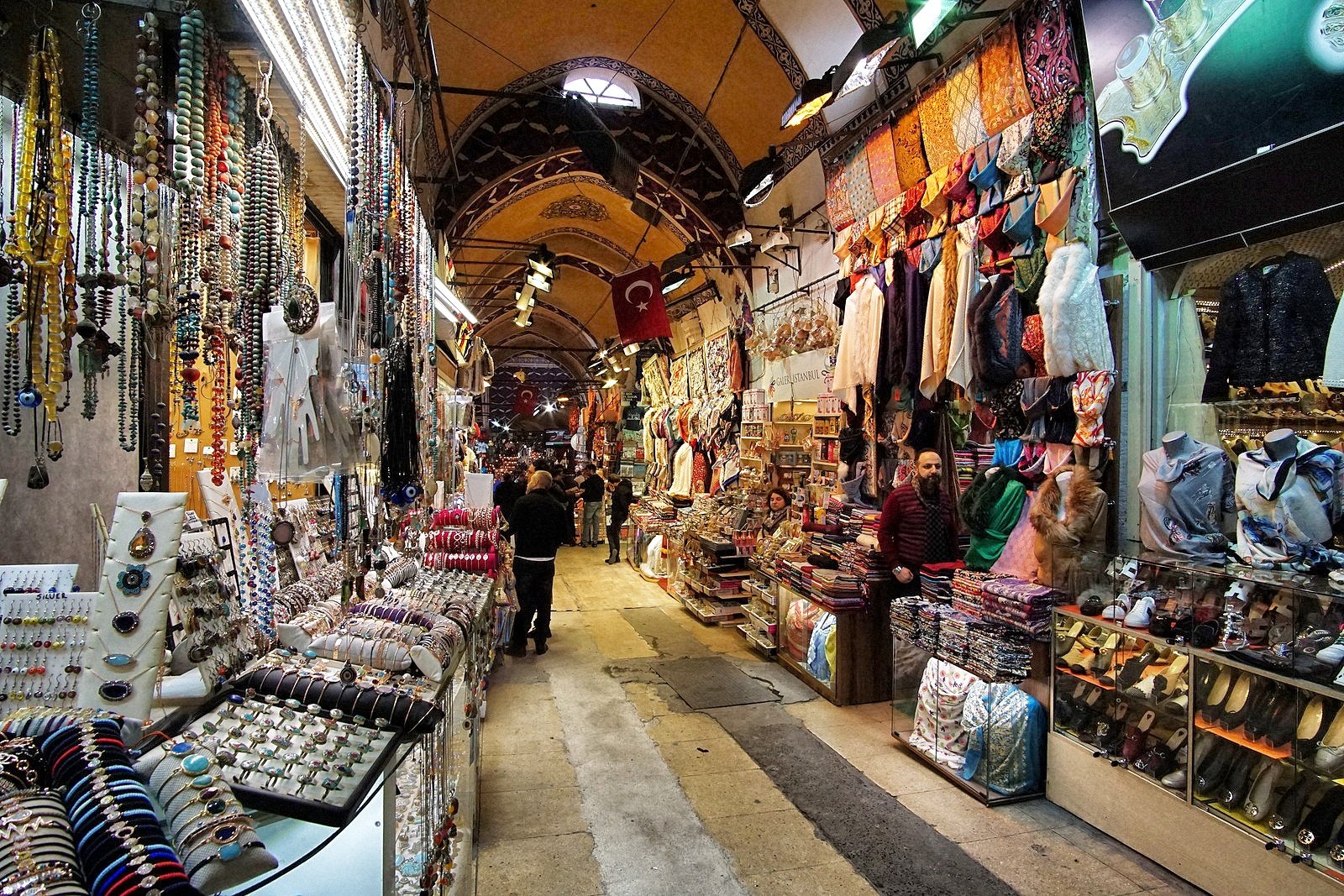 Browse Istanbul's spice bazaars and grand markets
For colourful insights into centuries-old trade
You can catch a glimpse of the local trade at Istanbul's bustling marketplaces. These include the famous Grand Bazaar, a covered marketplace with vendors selling everything from carpets and leather items to jewellery and Nazar evil eye trinkets. Another of Istanbul's great markets is Mısır Çarşısı, also often referred to as the Egyptian Bazaar or the Spice Bazaar, thanks to its rich offerings of spices, dried fruits, traditional sweets and candies, pashminas, ornate ceramics and beautiful kilim items. On Sundays, you can go on bargain hunts at Bomonti Flea Market in the city centre.
Location: Spice Bazaar, Rüstem Paşa Mahallesi, Erzak Ambarı Sok. No:92, 34116 Fatih/İstanbul, Turkey
Open: Daily from 8am to 7pm (Sundays from 9.30am)
Phone: +90 (0)212 513 65 97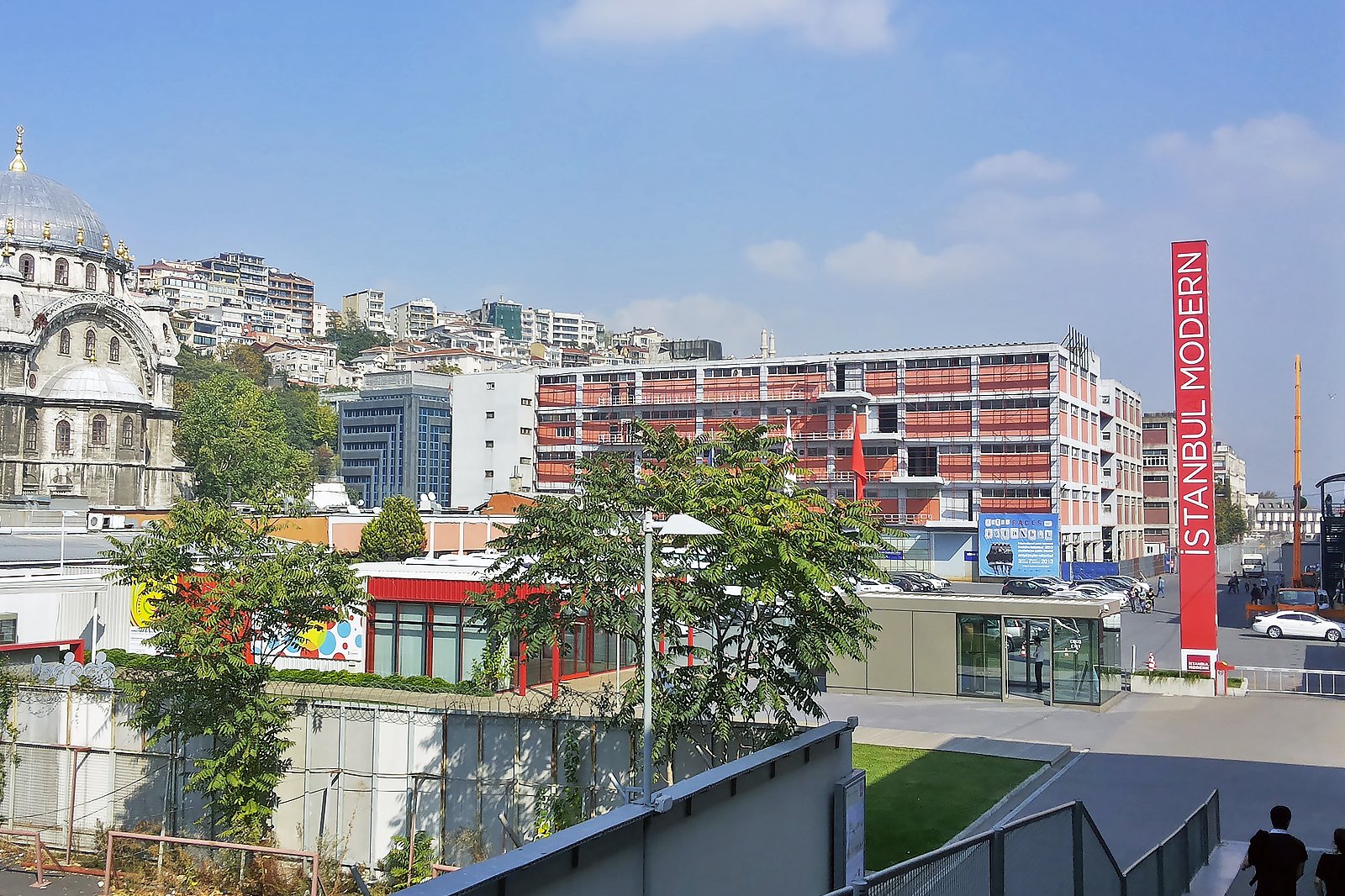 Visit art museums on free days
Admire contemporary Turkish arts at no cost
Several art museums in Istanbul offer free admission. They allow budget travellers to enjoy the city's wealth in contemporary arts, as well as something different to Istanbul's predominantly ancient sights. The Istanbul Museum of Modern Art is one, which has a gallery filled with a collection of paintings and sculptures. Another is the Museum of Painting and Sculpture, which houses beautiful paintings in halls that are also magnificently gilded and frescoed. At the Doğançay Museum, you are treated to a gallery of rare photographs by its late, namesake photographer-founder.
Location: Istanbul Museum of Modern Art, Asmalımescit Mahallesi, Meşrutiyet Caddesi No:99, 34430 Beyoğlu/İstanbul, Turkey
Open: Tuesday – Sunday from 10am to 6pm (closed on Mondays)
Phone: +90 (0)212 334 73 00
photo by Freedom's Falcon (CC BY-SA 3.0) modified