13 Best Things to Do in Bangtao Beach
What is Bangtao Most Famous For?
The tree-lined shore of Bangtao Beach is an attraction in itself. Measuring 6 km, it's the second-longest beach on Phuket's west coast after Mai Khao Beach. This multi-faceted strip has a luxurious central area, a popular southern side and a secluded and tranquil northern end.
Bangtao hosts some of the most magnificent hotels and resorts in the Laguna Phuket Complex, and apart from the beach itself, most of the attractions available in the area are actually activities intended to entertain the many vacationers coming to Bangtao. We've listed some of the things Bangtao Beach is best known for, below.
What are the best things to do in Bangtao Beach?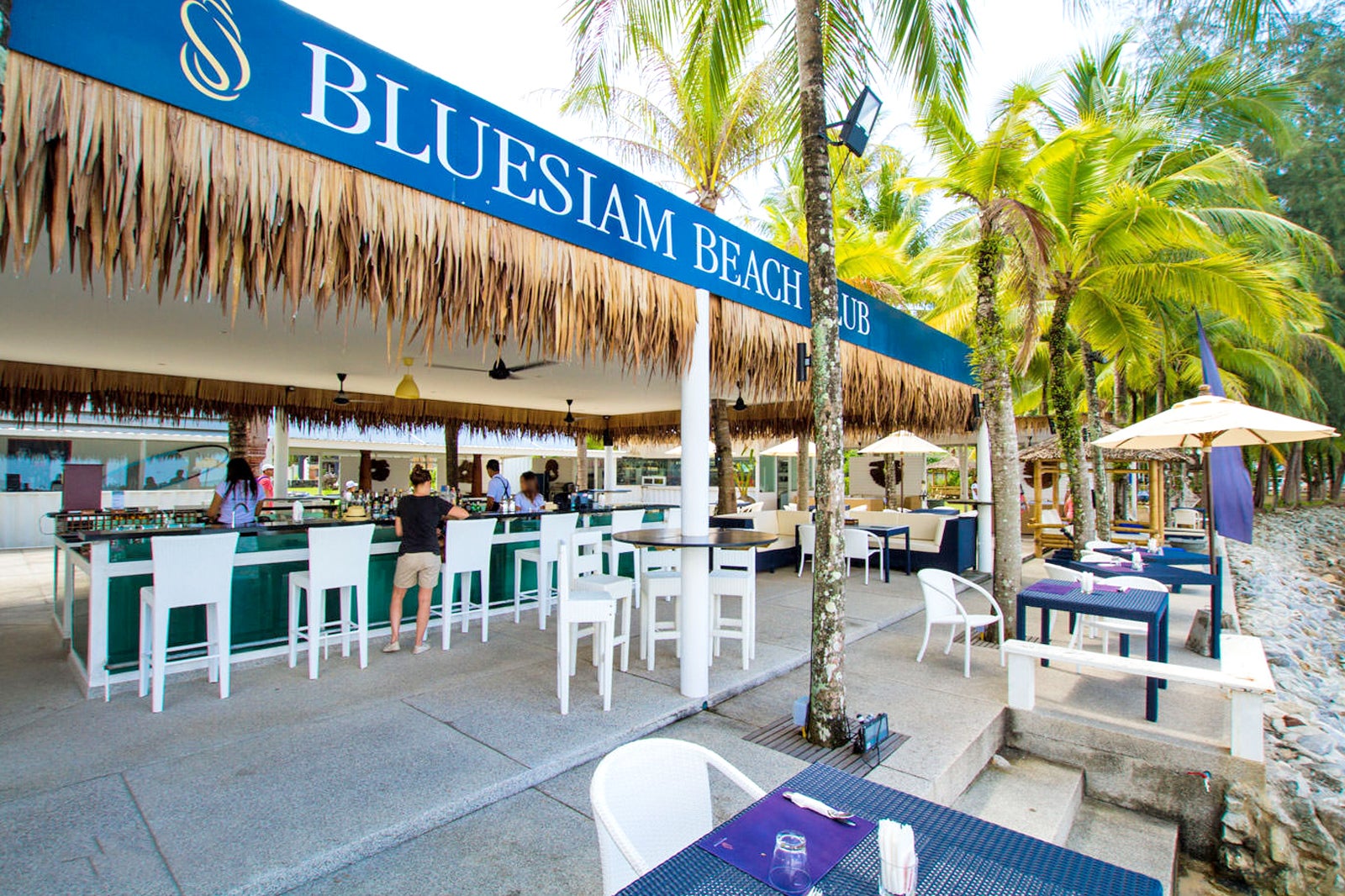 Following the latest trends, Bluesiam Beach Club provides a breezy escape from the cares of life with seaside lounging, cocktails and all-day dining/snacking. With extremely attractive alfresco and inside air-conditioned dining/partying, Bluesiam also caters for private parties and weddings.
You'll find shaded cabanas, sun loungers and sofas to lay on, with the soft sand just a few steps away. A menu of well-made Thai cuisine and skilfully crafted cocktails makes this a great spot for those who like their beach days to be calm and comfortable.
Read more
Location: 99/1 Bangtao Beach Road, Cherngtalay, Thalang, Phuket 83110, Thailand
Open: Daily from 10 am to 10 pm
Phone: +66 (0)76 386 595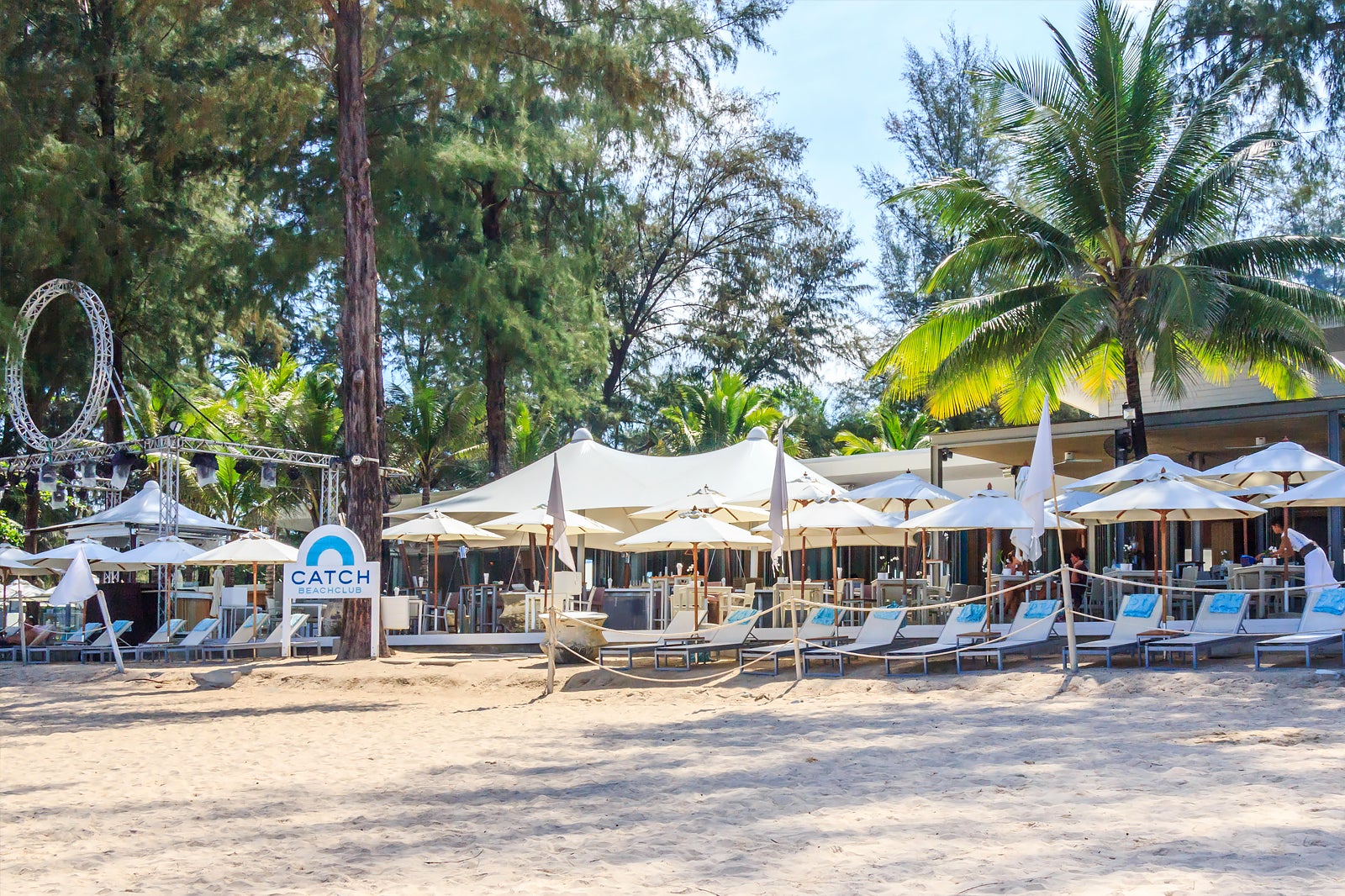 Catch Beach Club is a high-quality bar, restaurant and lounge spot right on the beautiful Bangtao Beach. With a superb beachfront location, excellent food and drinks and great music, it's one of the top chill-out spots throughout the day and a popular party venue at night. Belonging to the same brand as Palm Seaside, HQ Beach Lounge and Twinpalms Phuket, quality and class are absolutely assured.
Read more
Location: 202/88 Moo 2, Cherngtalay, Thalang, Phuket 83110, Thailand
Open: Daily from 9 am to late
Phone: +66 (0)65 348 2017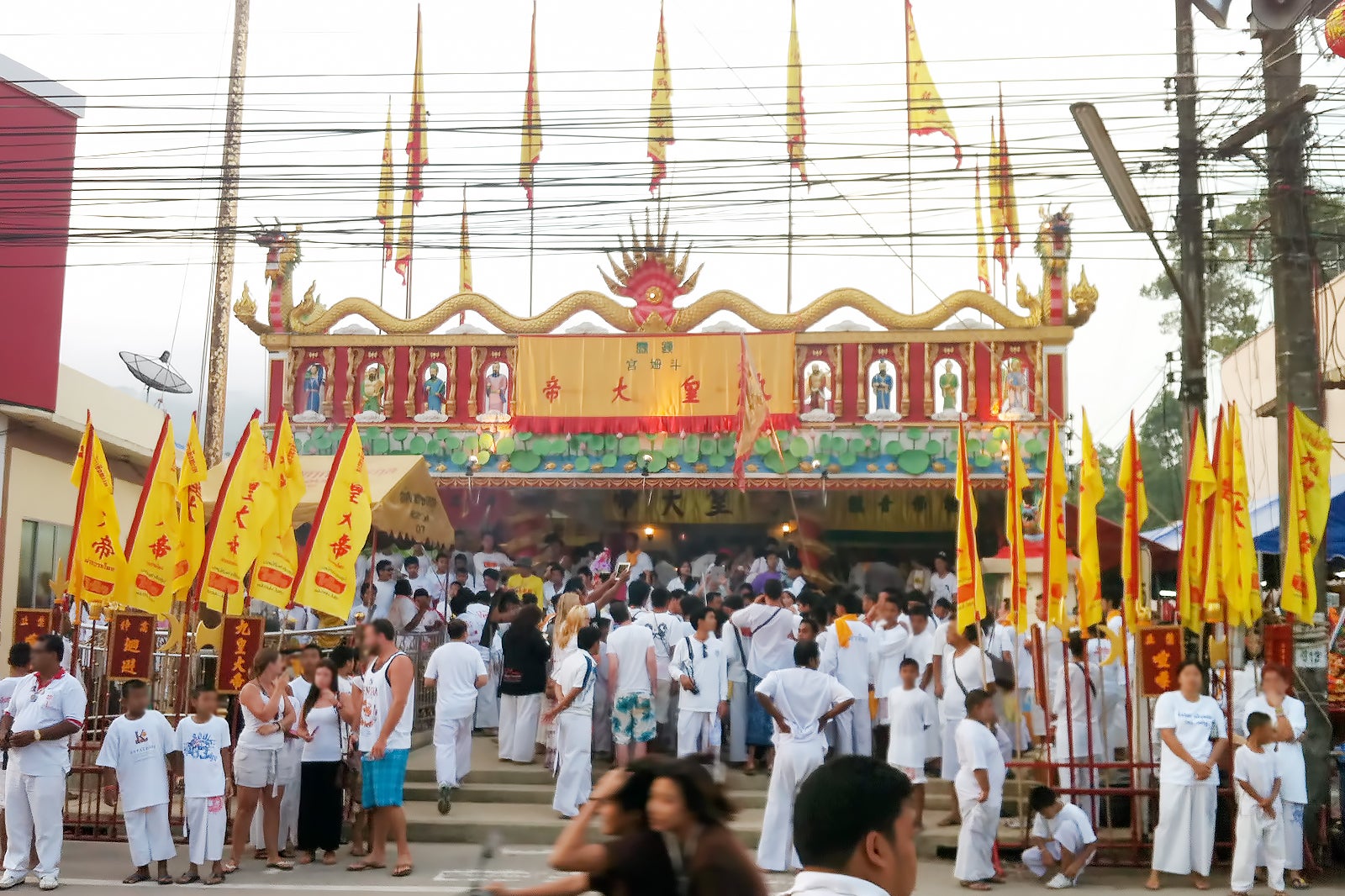 It's hard to believe that the rich Cherngtalay neighbourhood, known for its many 5-star resorts and hotels, was once nothing but a quiet little community. Back then, it was full of Chinese immigrants seeking a new life, many of them in the tin mining industry.
Around the year 1901, Mr Ju Pai Tuk, a hairdresser in the village, went back to China to visit his family and also to bring back 3 wooden images of Taoist deities to set up what is known today as Cherngtalay Shrine. It's usually quiet most of the year, only becoming lively during important periods such as Chinese New Year, deity ceremony days and during the Vegetarian Festival.
Location: 27/4 Srisoonthorn Rd, Cherngtalay, Thalang, Phuket 83110, Thailand
photo by Kirill Kay (CC BY-SA 3.0) modified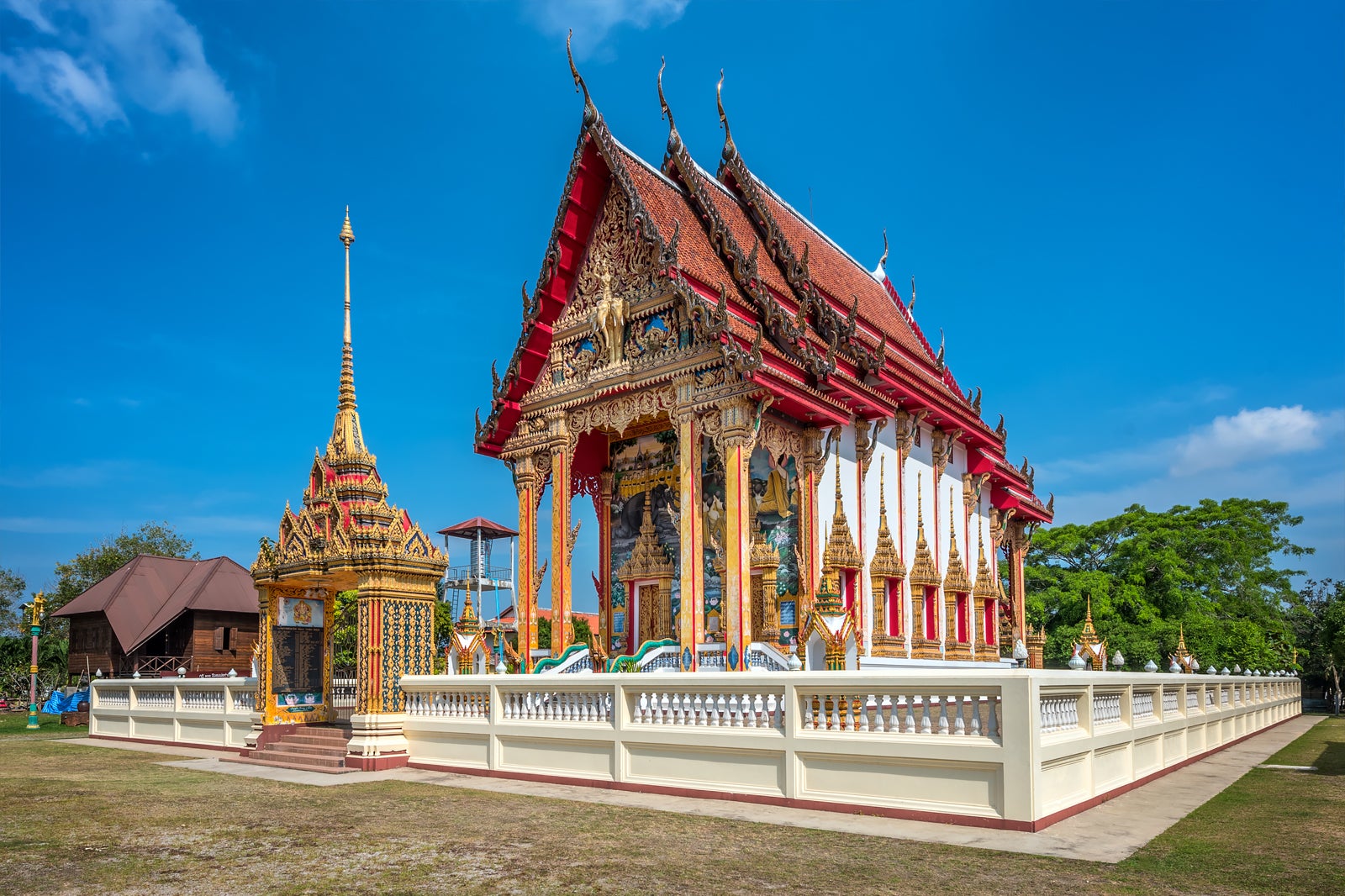 Wat Cherngtalay has been the spiritual centre of Bangtao village for over 100 years (though it was relocated to its current location in the '70s). The temple consists of 5 large buildings – 3 of them dedicated to religious services, while the other 2 are the monks' dormitory and their refectory.
Featuring traditional Thai temple architecture and decoration, Wat Cherngtalay also blends Buddhism and Hinduism. Inside the ordination hall, you can see a fresco depicting the life of Siddharta Gautama (Buddha). Meanwhile, outside the temple, a large painting represents Ganesha, the elephant-headed god of success and one of the most important deities in the Indian pantheon known as Phra Phikanet in Thailand. Mantras are all written in Sanskrit. Tranquil and beautiful, Wat Cherngtalay is a fine temple to visit in the Bangtao area.
Location: 2 Soi Cherngtalay 6, Cherngtalay, Thalang, Phuket 83110, Thailand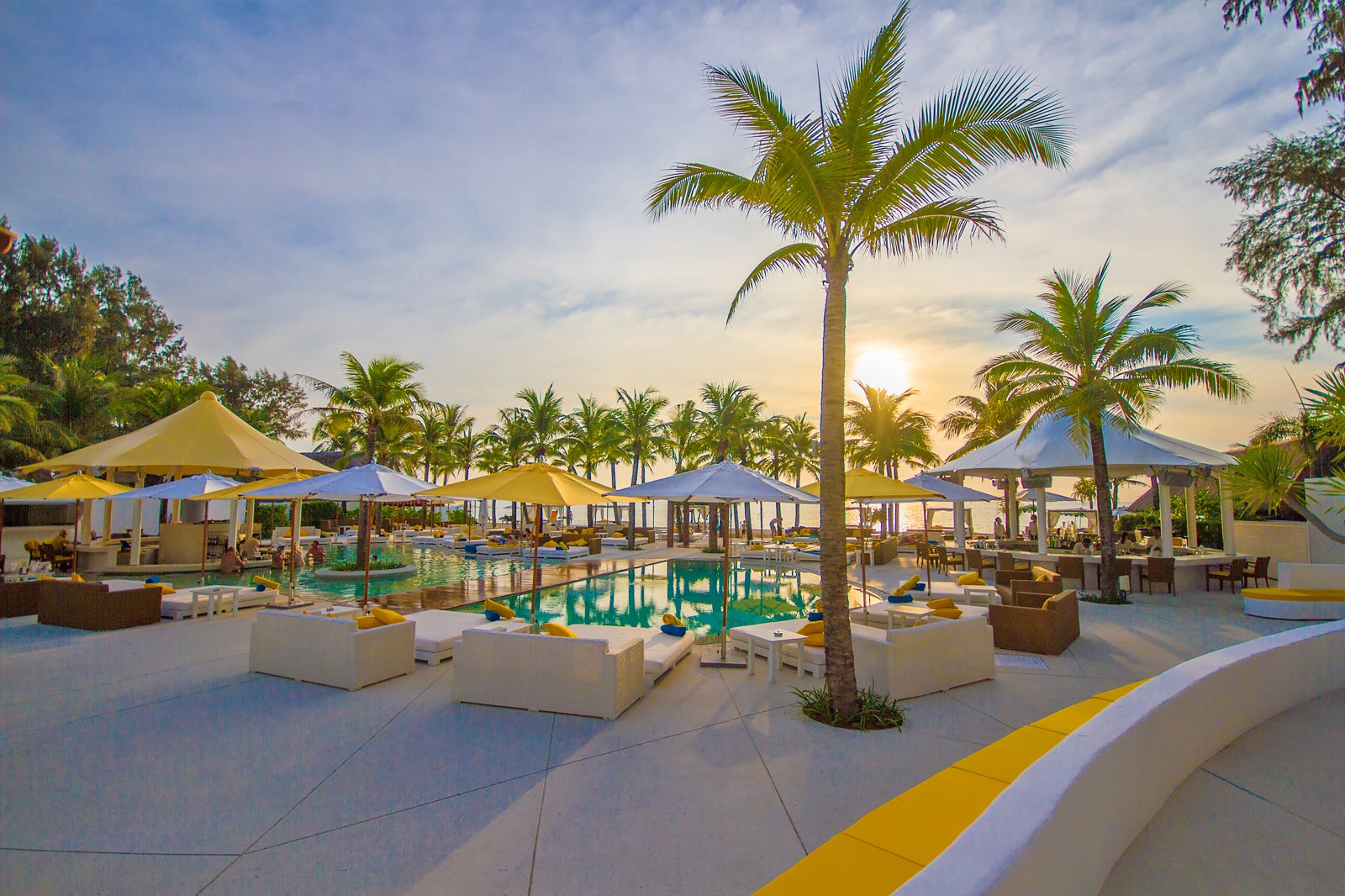 Dream Beach Club is a stylish, laidback place to relax and party right on Layan Beach. Part of the world-renowned Dream brand from New York City, it's one of the largest clubs of its kind in the whole of Thailand, featuring 2 swimming pools, 4 bars and over 100 comfortable sun loungers.
Replacing the once-famous Nikki Beach Club at the very northern extreme of Bangtao Beach, Dream still targets the party crowd, though the atmosphere is much more relaxed. The music selection played by the resident DJ – positioned above the swim-up bar in one of the pools – is mostly smooth R&B, jazz and chillout tracks.
Read more
Location: Layan Beach Soi 2, Cherngtalay, Thalang, Phuket 83110, Thailand
Open: Daily from 11 am to 10 pm (hours vary depending on event)
Phone: +66 (0)98 048 3500
6
Phuket International Horse Club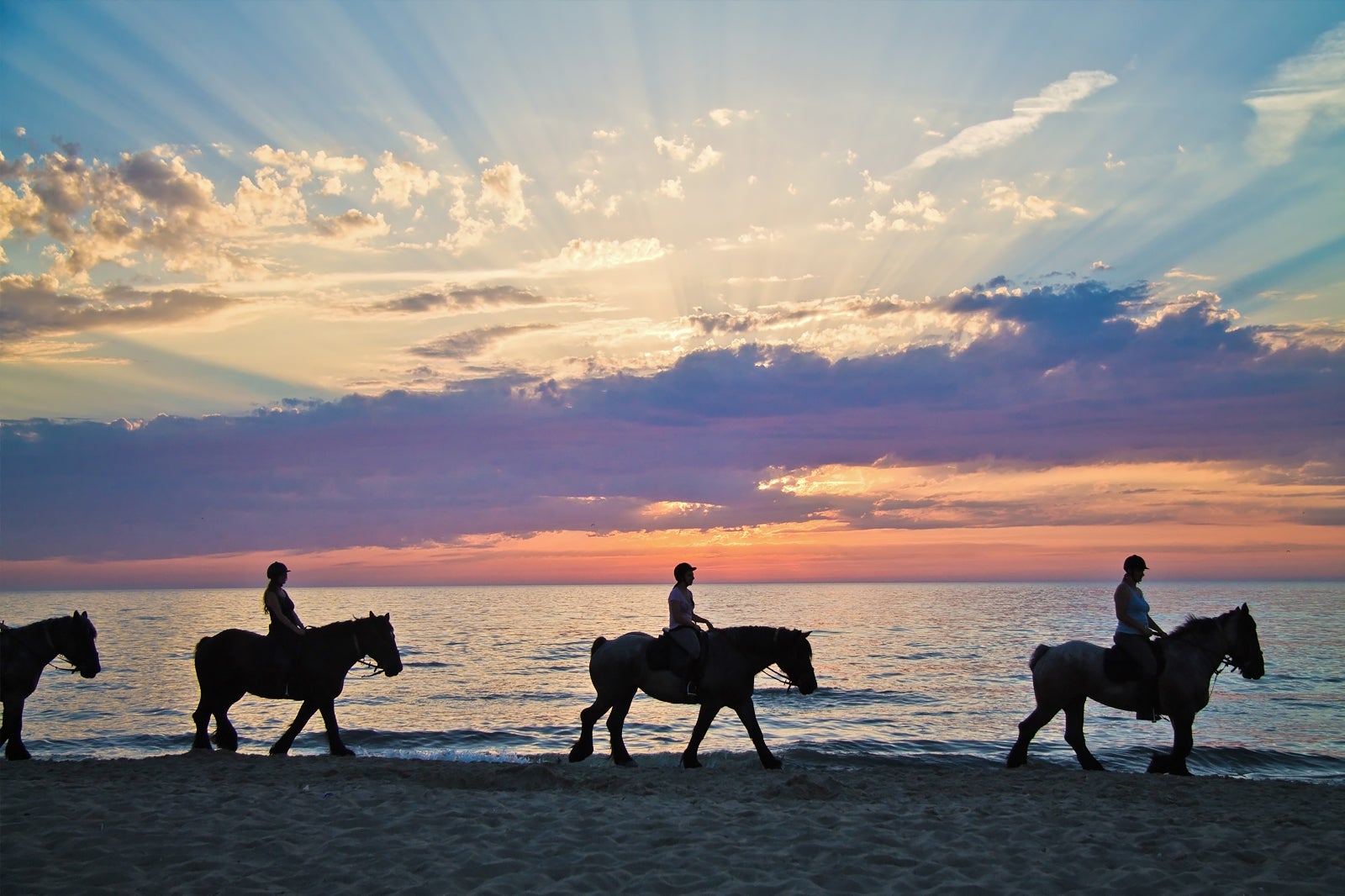 The Phuket International Riding Club is a long-established equestrian centre located near the entrance of Laguna Phuket Resort Complex in Bangtao Beach that offers a good choice of riding lessons and rides for the whole family – horseback riding on a tropical beach is a great leisure activity. The instructors are highly experienced and professional. They can pick the right horse or pony according to the skill and personality of each rider.
The choice of rides available includes private or group lessons, and rides from 1 to 2 hours in length. They all take place within the Laguna Phuket Complex and along Bangtao Beach, up towards Layan Beach. Consider a late afternoon ride if you want to make it a romantic trip.
Location: Lagoon Rd, Cherngtalay, Thalang, Phuket 83110, Thailand
Open: Daily from 8 am to 6.30 pm
Phone: +66 (0)76 324 199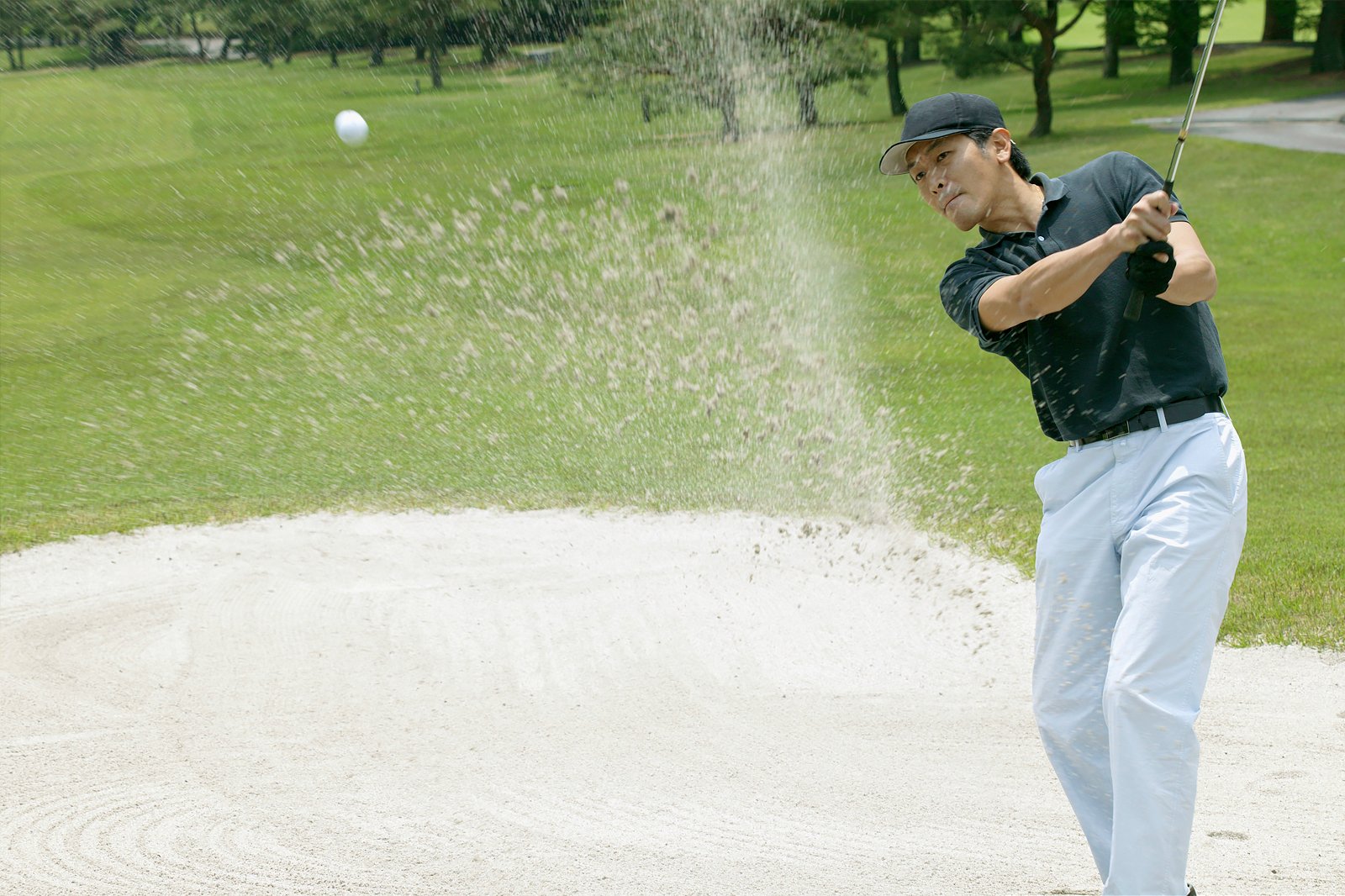 Laguna Golf Phuket is an 18-hole, par 72 course designed by Max Wexler inside the Laguna Phuket Resort Complex in Bangtao Beach. Set on what used to be a coconut grove and featuring small lakes on undulating fairways, this course is good for both beginners and experienced golfers.
Before and after the game, players can enjoy the excellent clubhouse facilities, including locker rooms, billiard and pool tables, 3 tennis courts, a pro shop selling an impressive choice of golfing equipment and accessories, and a great bar and restaurant – the Banyan Café – which is reputed for the quality of its Thai and international cuisine.
Location: Banyan Tree Phuket, 34 Moo 4, Cherngtalay, Thalang, Phuket 83110, Thailand
Open: Daily from 6 am to 7 pm
Phone: +66 (0)76 324 350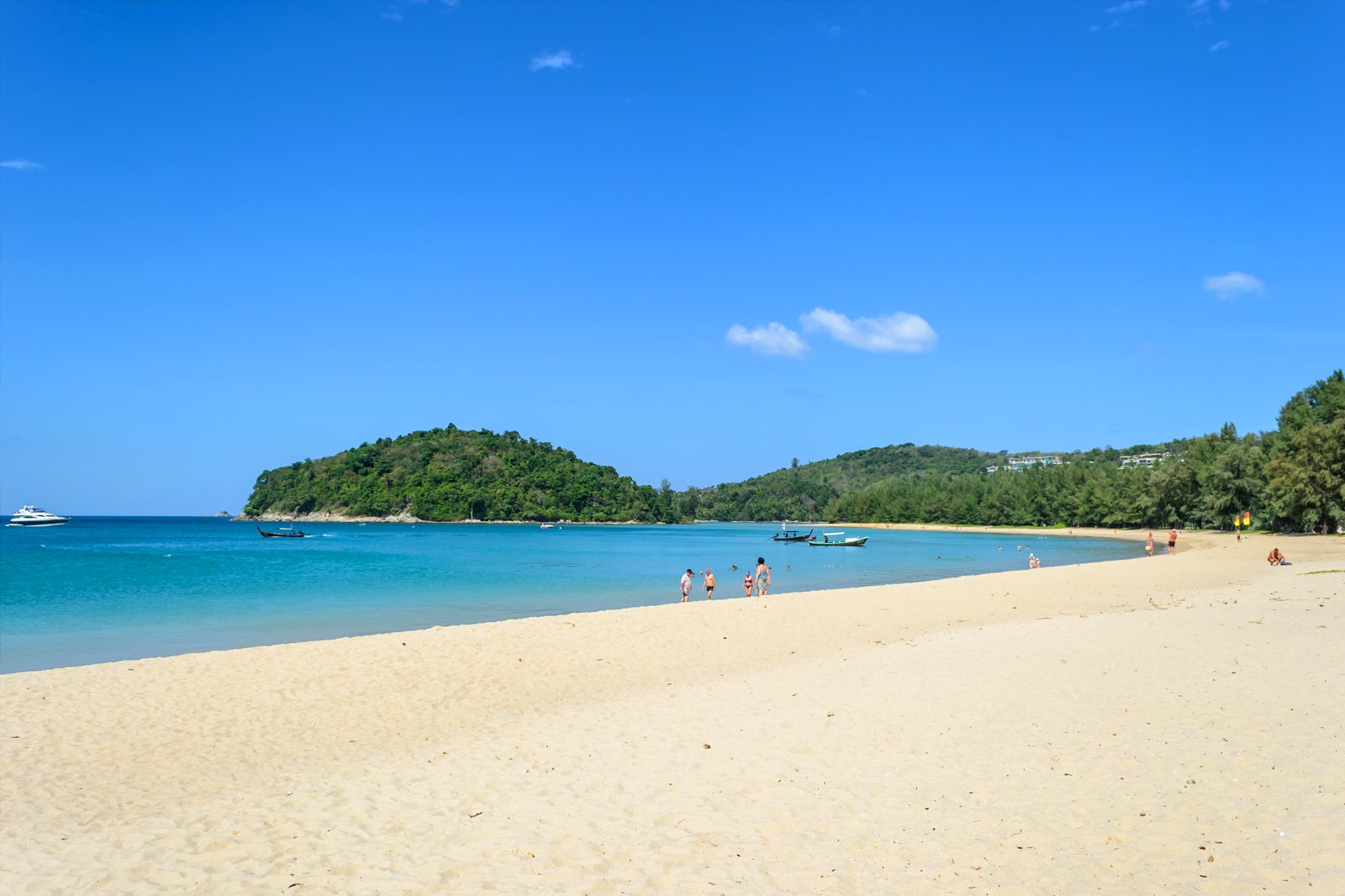 Layan is one of the few beaches on Phuket's west coast that has retained an authentic feeling of tropical paradise. Apart from Dream Beach Club and a few long-established local restaurants, there's nothing aimed at attracting more tourists here apart from a few sun loungers set in front of the restaurants. The beach is pristine and uninhabited, fringed by tall pine trees offering refreshing shade from the afternoon sun.
Layan is located at the northern end of Bangtao Beach and offers good sea kayak exploration possibilities around the small island (Koh Kala) a few metres offshore, as well as in the brackish lagoon found at the very far end of the beach. Mostly frequented by locals, Layan is a natural gem on Phuket's west coast.
Read more
Location: Cherngtalay, Thalang, Phuket 83110, Thailand
LUX Beach Club Phuket is located on Bangtao Beach and is actually part of the wider Arinara Bangtao Beach Resort. As the name suggests, this is an upscale club that serves cocktails and food as you relax next to the azure sea. The club is designed with elegance and luxury in mind, and you'll find a range of seating options as well as a comprehensive drinks menu.
Location: Arinara Bangtao Beach Resort, 72/9 Moo 3, Cherngtalay, Thalang, Phuket 83110, Thailand
Open: Daily from 9 am to 11 pm
Phone: +66 (0)65 037 7385
10
Phuket Adventure Mini Golf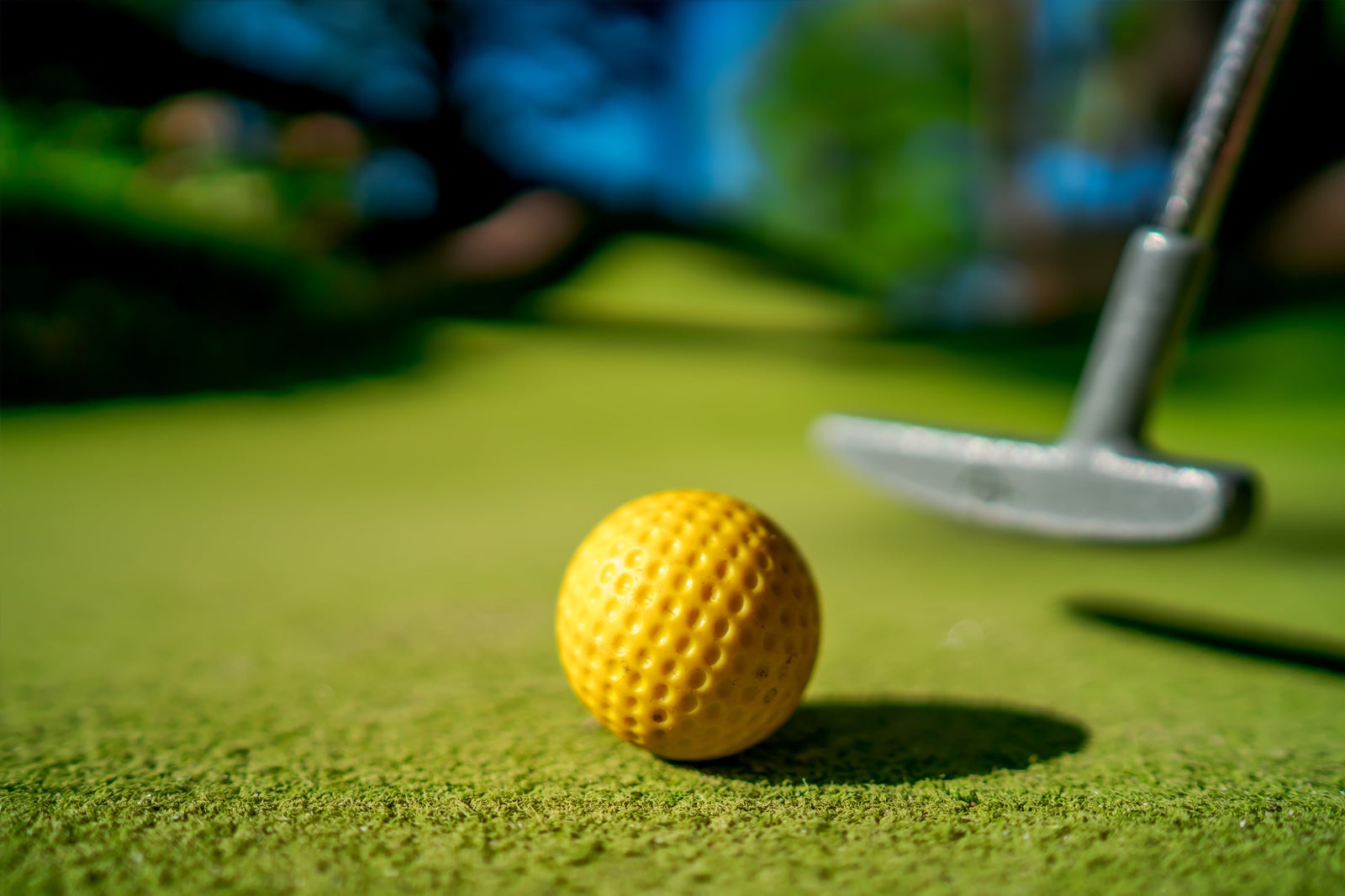 Phuket Adventure Mini Golf is a classic 18-hole miniature golf course set in a beautifully landscaped garden near the southern end of Bangtao Beach. It's a great activity for the whole family after a long day at the beach, as the best time to play is after 5pm, when things cool down a bit.
Phuket Adventure Mini Golf also hosts a restaurant named Off Course – a cool venue at which mini-golfers can sample Thai and international favourites (there's even a children's menu), enjoy a game of pool, or simply relax, sipping a cocktail while talking about the game with friends.
Location: 72/44 Moo 3, Cherngtalay, Thalang, Phuket 83110, Thailand
Open: Daily from 11 am to 11 pm
Phone: +66 (0)76 314 345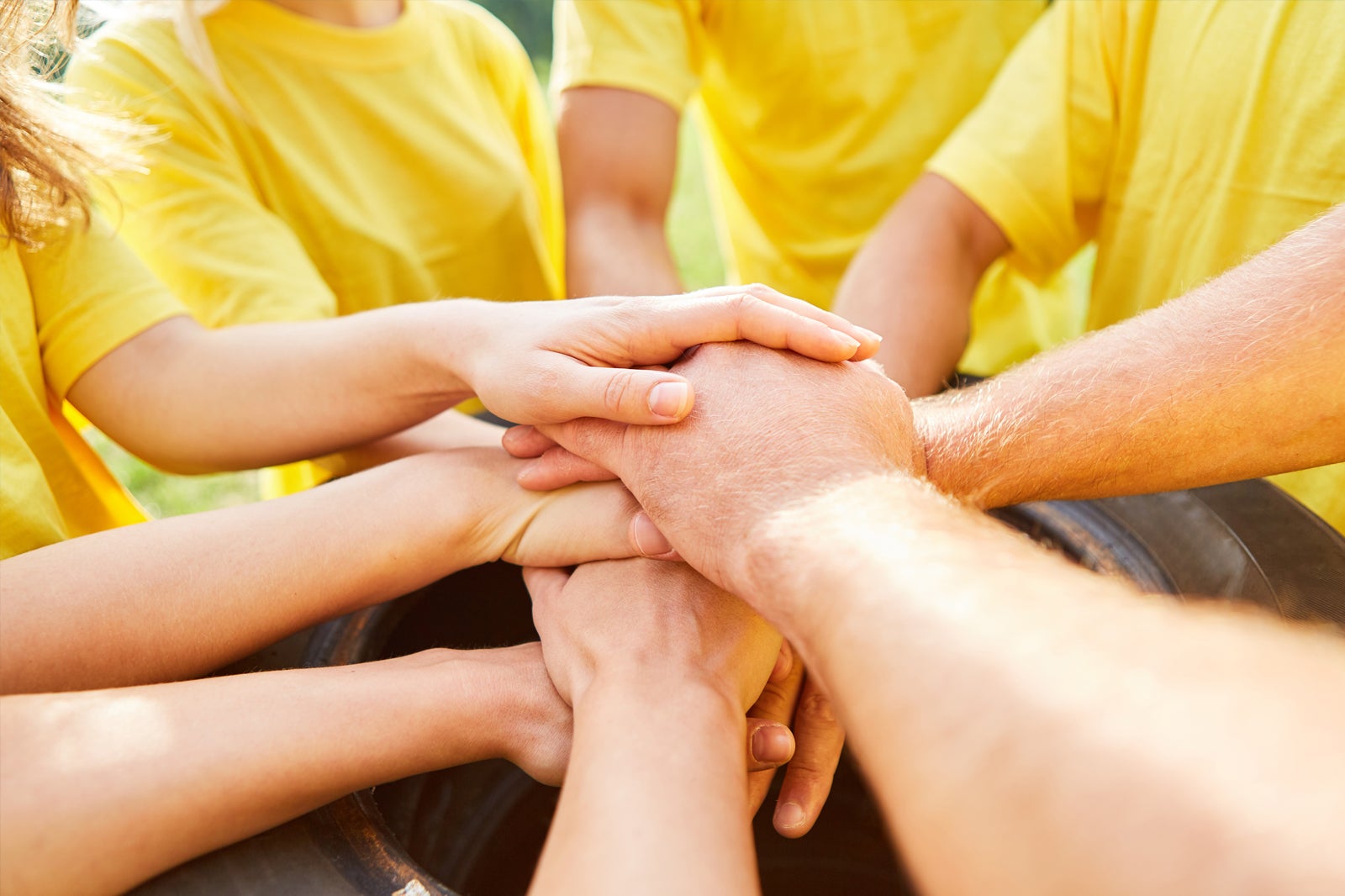 Quest is a company that organises excellent adventure-based team-building programmes for corporate groups or kids staying within the Laguna Phuket resorts complex. Offering half- and full-day programmes including a great range of activities and games on 3 hectares of tropical woodland and meadow, Quest is very professional and the fact that they've been organising such exercises since 1995 proves their experience and the quality of their work.
Apart from its team-building activities, Quest hosts a family fun zone at which children from 5 to 15 years old can enjoy various activities, from eco-friendly adventures to jungle exploration to wacky games to sports lessons and more.
Location: Canal Village Laguna Shopping, Cherngtalay, Thalang, Phuket 83110, Thailand
Phone: +66 (0)76 362 330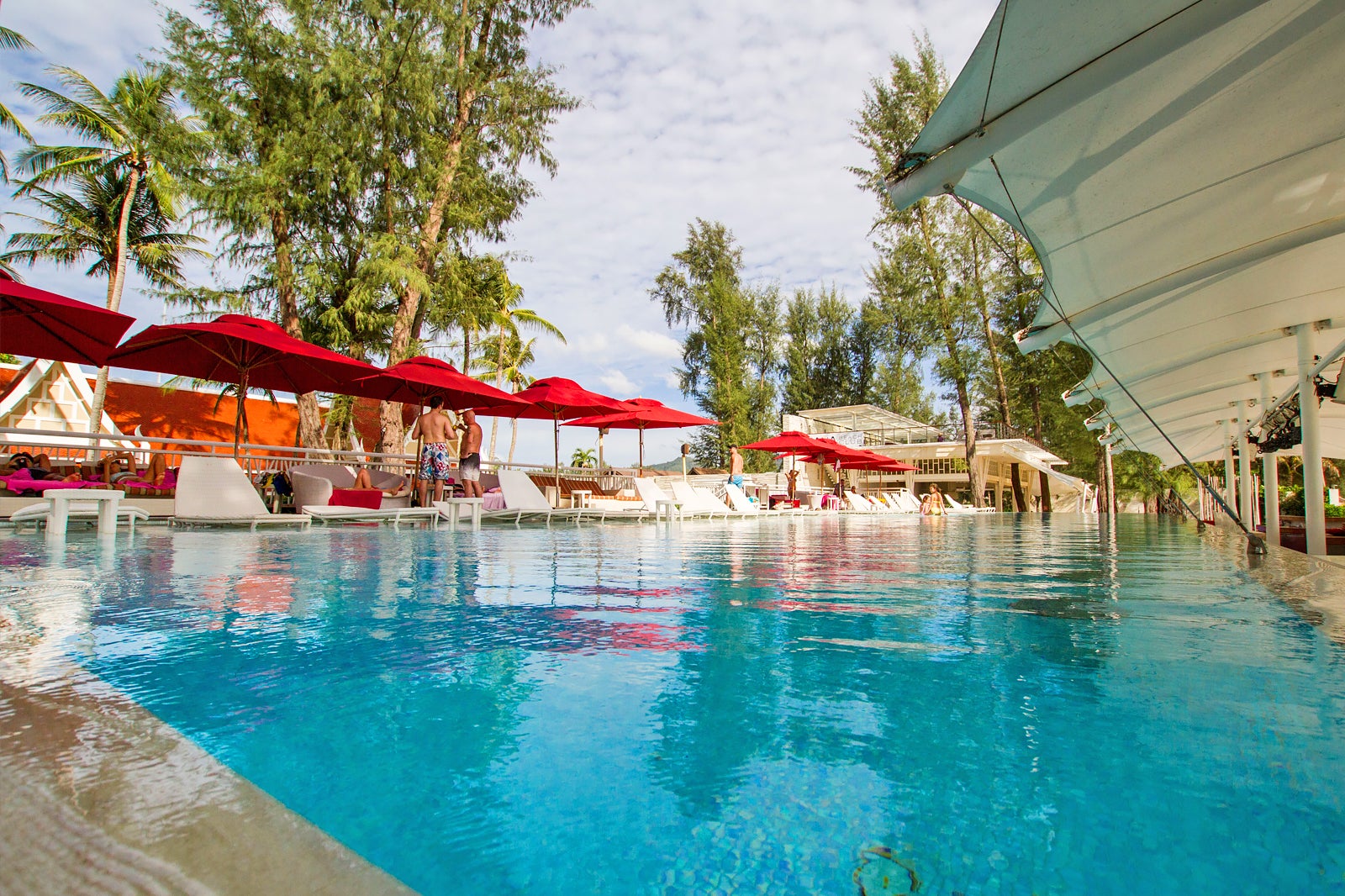 XANA's expansive, open setting offers views across the sea from a luxurious beach club. The menu focuses on light meals, healthy food and tapas, with creative combinations of Mediterranean and Thai tastes in eye-catching presentations. XANA has lounge seating and private cabanas along the beachfront, one of Asia's longest swim-up bars and extensive gardens – perfect for weddings or events.
The club really comes to life at sunset, when you can watch the sinking sun paint the sky and sea in fiery shades while sipping a delicious cocktail. As day turns into night, XANA's festive spirit prevails with DJ music and dancing on the sand.
Read more
Location: Angsana Laguna Phuket, 10 Moo 4, Srisoonthorn Road, Cherngtalay, Thalang, Phuket 83110, Thailand
Open: Daily from 11 am to 10 pm
Phone: +66 (0)76 358 500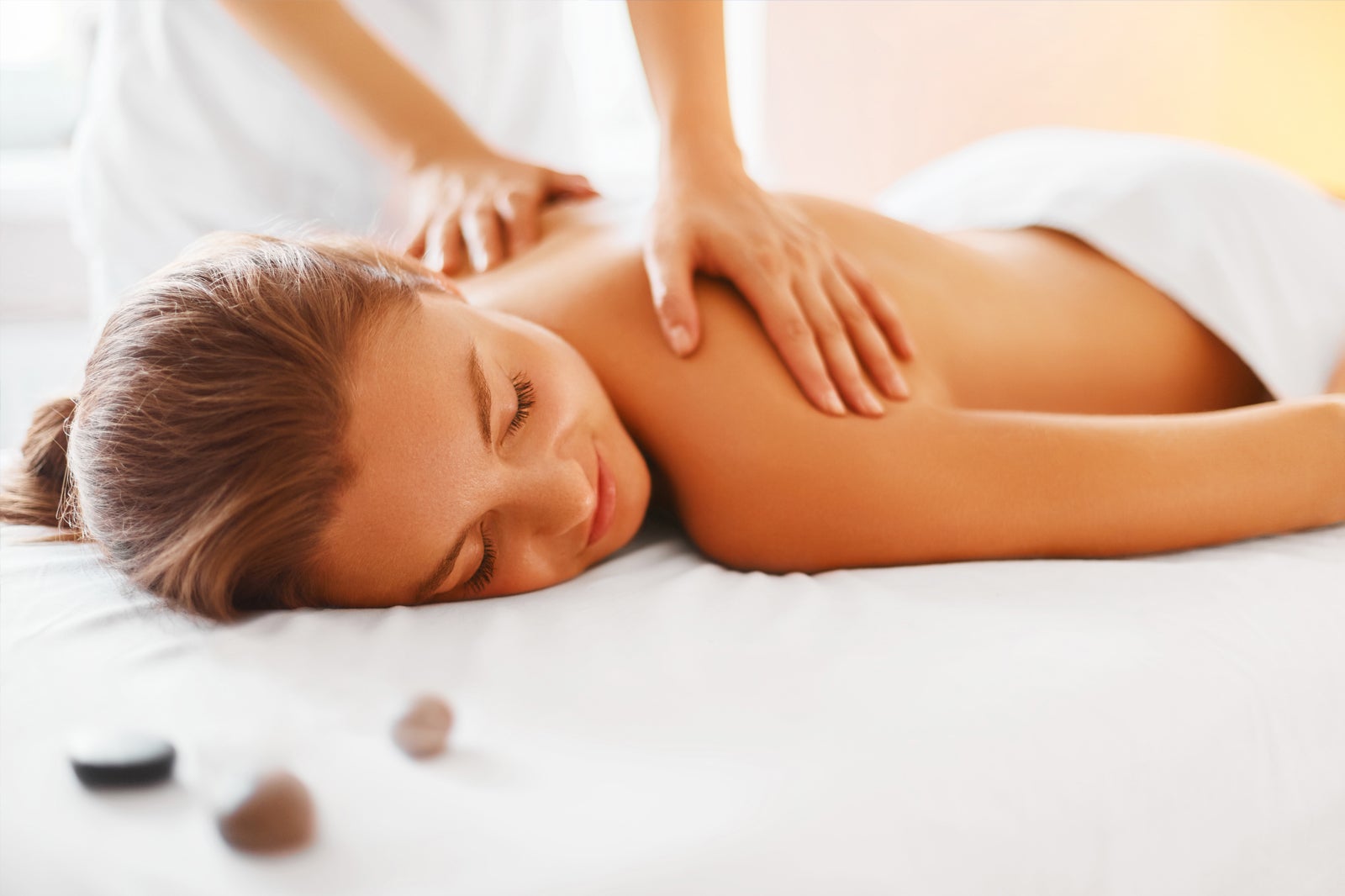 Spas in Bangtao Beach come in a good variety. The health benefits of rubbing and kneading muscles and joints of the body have been known for millennia and the techniques of diverse provenances – Thailand, Sweden, China, India, and Japan – are all performed in Phuket's spas and massage parlours.
Of course, it's the most renowned spas hosted in high-end resorts where you can enjoy the most refined treatments: from Banyan Tree Spa Sanctuary to Angsana Spa Laguna Phuket to Sunwing Resort and Spa, most hotels in Bangtao have a spa nowadays. Massages of various qualities are also performed in smaller stand-alone parlours on Tinlay Plaza and in the small village at the southern end of Bangtao. Beach massages are also a good alternative at affordable rates.