6 Best Things to Do in Kerobokan
What to See and Do in Kerobokan
While the list of things to do in Kerobokan may be shorter than the equivalent for neighbouring Canggu or Seminyak, it still has some great highlights to offer. This is a mainly residential area, but it does have several beaches of note, such as the exotic stretches of glistening black sand found at Petitenget and Berawa Beach. Both are popular for the seclusion they offer, being far removed from the busy scenes found further down the coast in Seminyak or Kuta.
As this area is one of overlapping neighbourhoods, some attractions in Kerobokan can also claim to be located in neighbouring Seminyak, Kuta or Canggu, particularly due to the growing popularity of the latter.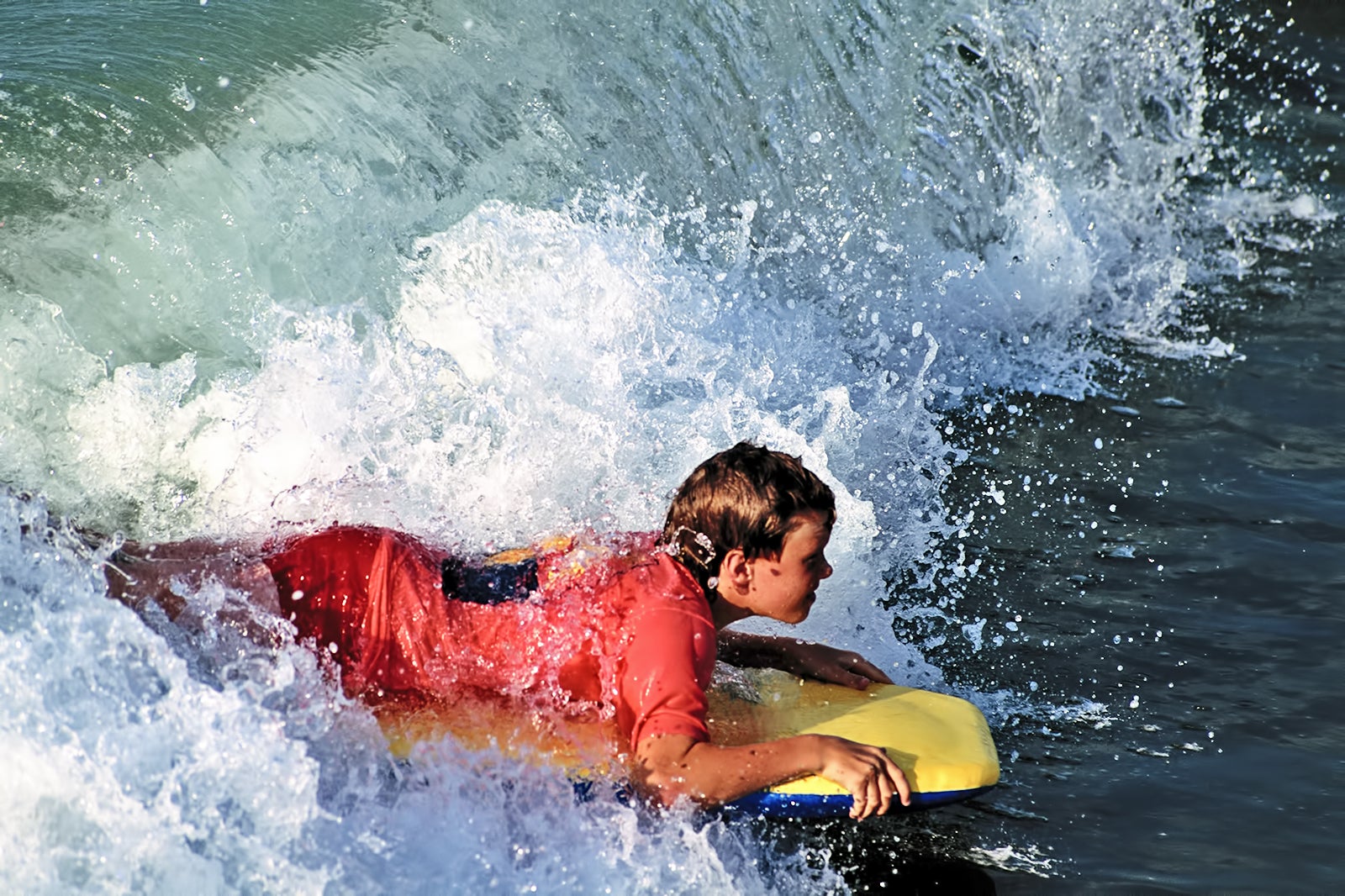 The Bali Bodyboarding surf school is based in Kerobokan and has a team of professional instructors who deliver surfing lessons for adults and kids of varying skill levels. Classes by pro surfers Ryan Hardy and Michael 'Eppo' Eppelstun are also featured regularly through camps scheduled throughout the year.
Two-hour lessons typically include a pick up from your hotel, then off to the coast of Canggu. Safety briefs and warm-up sessions precede your lesson. You'll learn the basics and progress through all aspects of the activity, from steering to crazy stances such as 'drop knee' or partly standing on your board.
Location: Jalan Tegul Cupek No.61, Banjar Semer, Kerobokan, Kuta Utara, Bali, 80361, Indonesia
Phone: +62 (0)819 3606 4317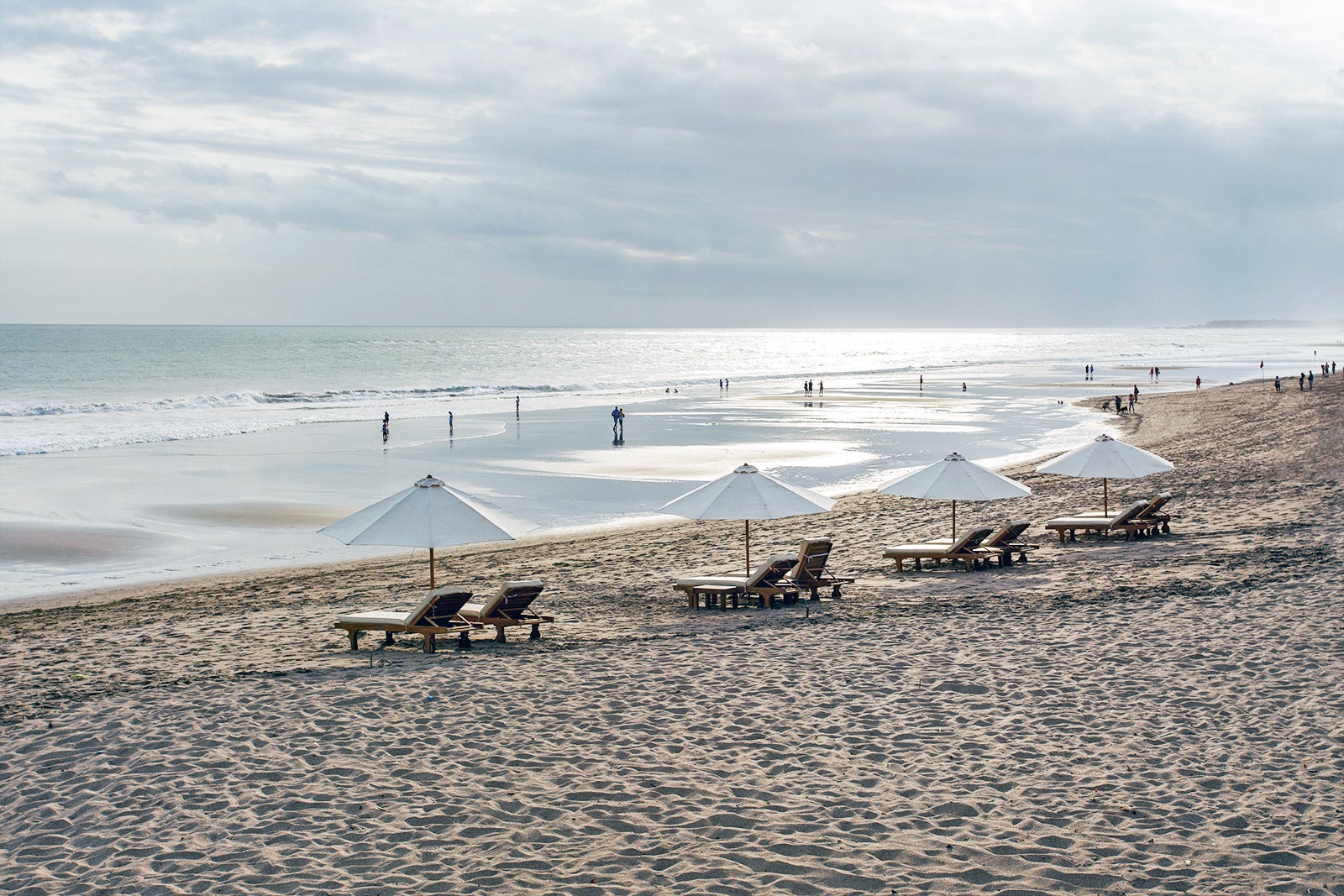 Loosely translated as 'slippery stone' in the local tongue, Batubelig is the direct link between Seminyak and Kerobokan. The beach is located at the end of the namesake Jalan Batubelig main road, which itself is lined with great restaurants that offer a more chilled, alternative scene to Seminyak. Sunsets are great here and there are local bars selling cold drinks right on the sand.
Read more
Location: Jalan Batu Belig, Kerobokan Kelod, Kuta Utara, Badung, Bali 80361, Indonesia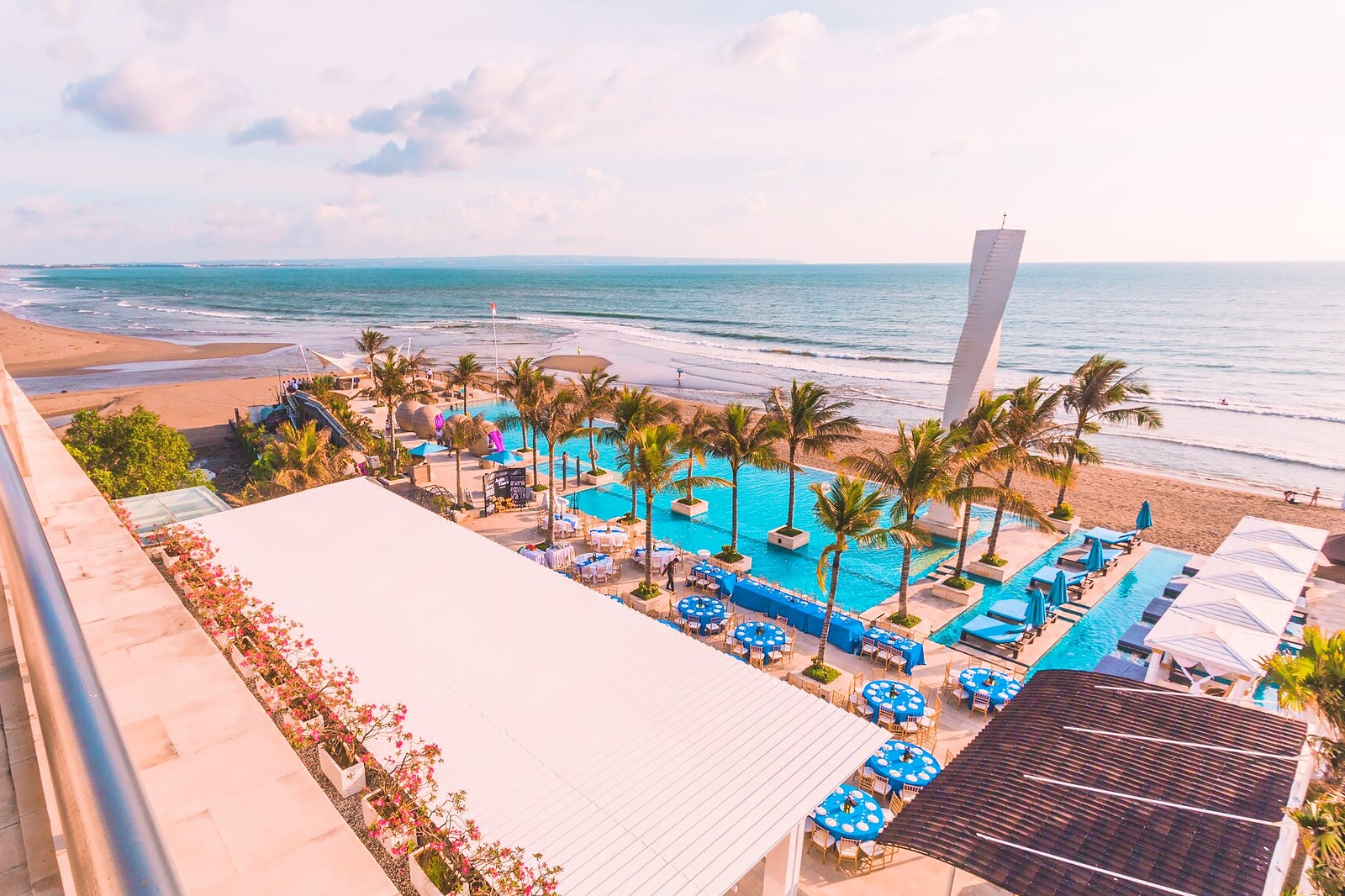 Berawa Beach is usually considered part of neighbouring Canggu due to its close proximity and shared length of black sand. The beach is around a half hour's drive from Seminyak proper, and welcomes you to mostly calm seascapes, with surfers dotting the waves. The coast has gained popularity for its sunsets, with several unique bars and restaurants making good use of its exotic beachfront.
Read more
Location: Jalan Pantai Berawa, Canggu, Badung, Bali, Indonesia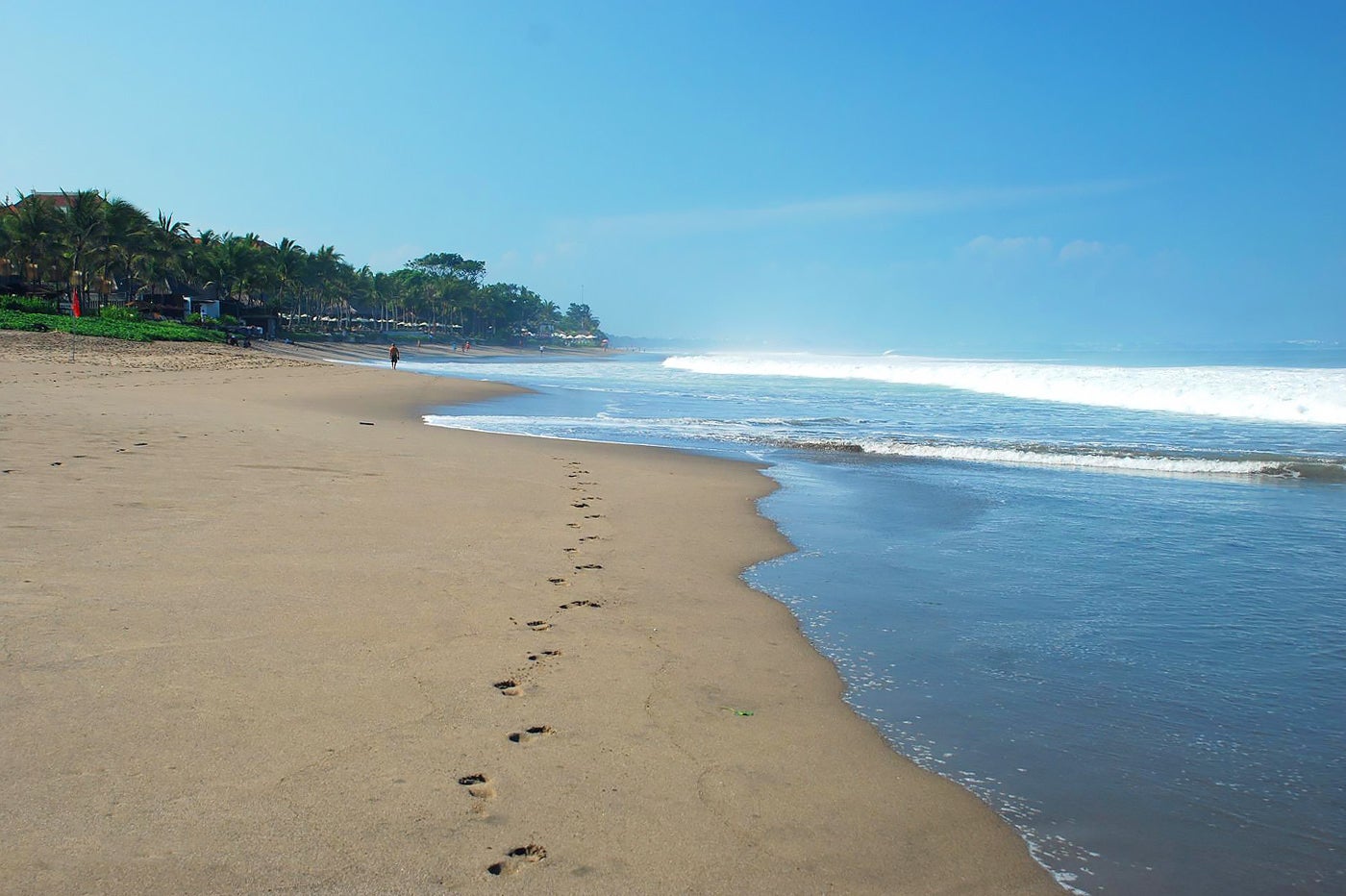 Very often referred to as part of Seminyak, Petitenget Beach is a quiet coastal strip with slanting dark to golden sand, but with strong waves usually unfit for swimming among. The beach is named after a nearby temple of the same name.
The peaceful beach has become an alternative hideout venue from the crowds where you can sunbathe, jog, meditate or meander along the waterfront before sunset.
Read more
Location: Seminyak, Badung, Bali, Indonesia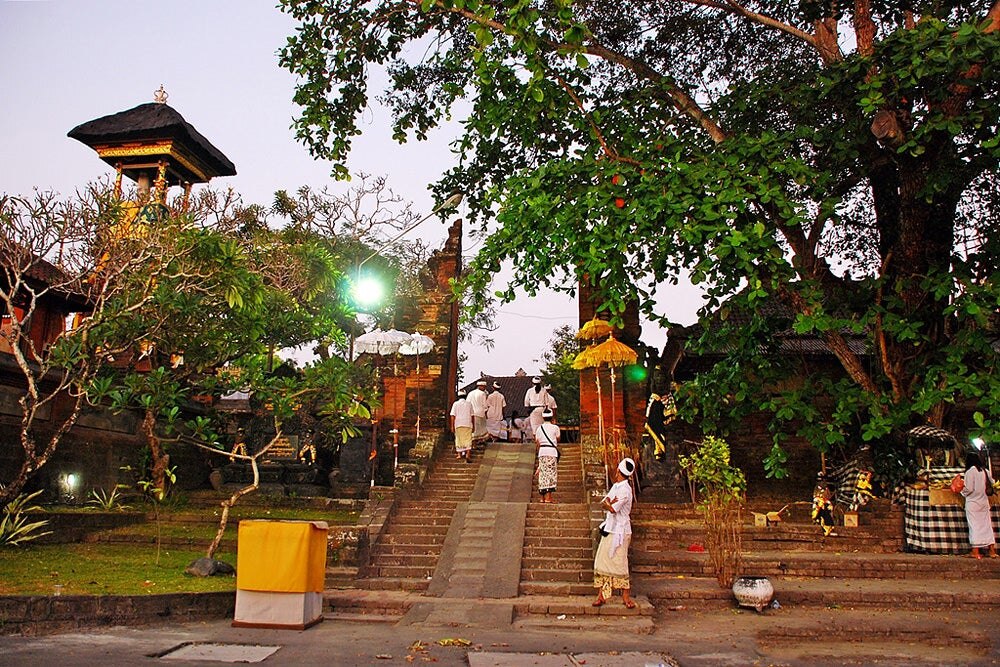 Often referred to as 'Pura Petitenget' by locals, Petitenget Temple is a significant, centuries-old temple in Bali and one of the very few cultural landmarks in Kerobokan.
Somewhat overshadowed by the modern developments of 5-star resorts in the area, this temple still remains an important highlight and a must-see, especially during its festive 210-day anniversaries and the traditional dance rehearsals regularly held by the locals in a communal hall nearby.
Read more
Location: Jalan Petitenget, Kerobokan, Badung, Bali, Indonesia
6
Primo Bali Chocolate Factory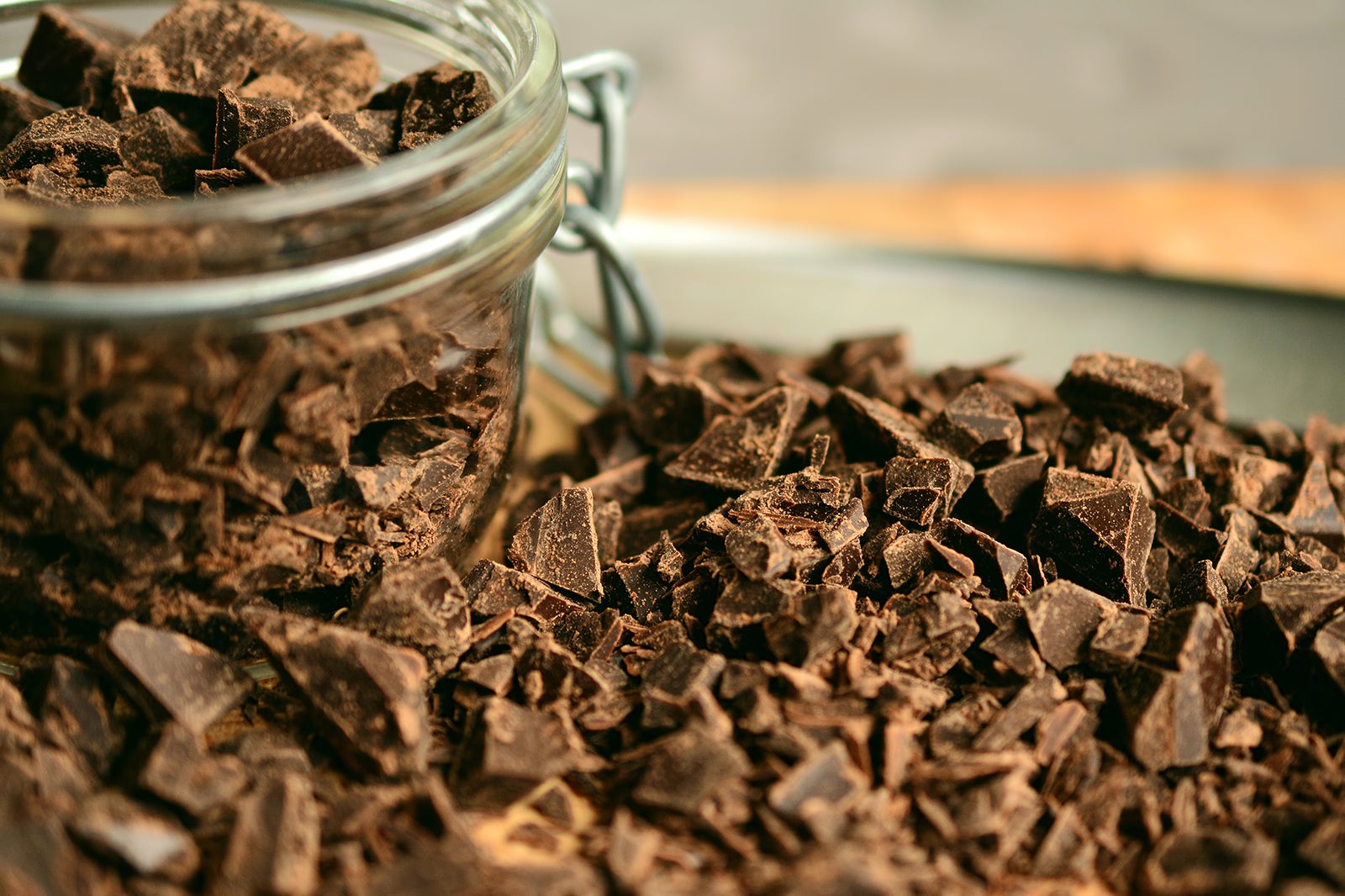 The Primo Bali Chocolate Factory produces pure, high-quality, handmade chocolate from locally sourced cocoa beans. The small artisan factory is in Kerobokan, just north of Seminyak proper. It was started by Pepe, a passionate Italian who works closely with cocoa farmers in the island's central highlands.
Enter the small factory and you'll be greeted by the amazing aroma of chocolate. A custom-built grinder that he designed works its way through raw, single-origin and seasonal cocoa beans. The beans are ground at low speed and low temperature, otherwise known as 'cold processing', which in turn maintains the full flavour of the chocolate while suppressing its acidity. You can sample the end products and buy bars and pure chocolate drops in various flavours. You'll need to arrange factory tour appointments beforehand.
Location: Jalan Bumbak Dauh No.130, Kerobokan, Kuta Utara, Badung, Bali 80361, Indonesia
Open: Monday–Saturday from 9 am to 6 pm
Phone: +62 (0)812-3611-4454