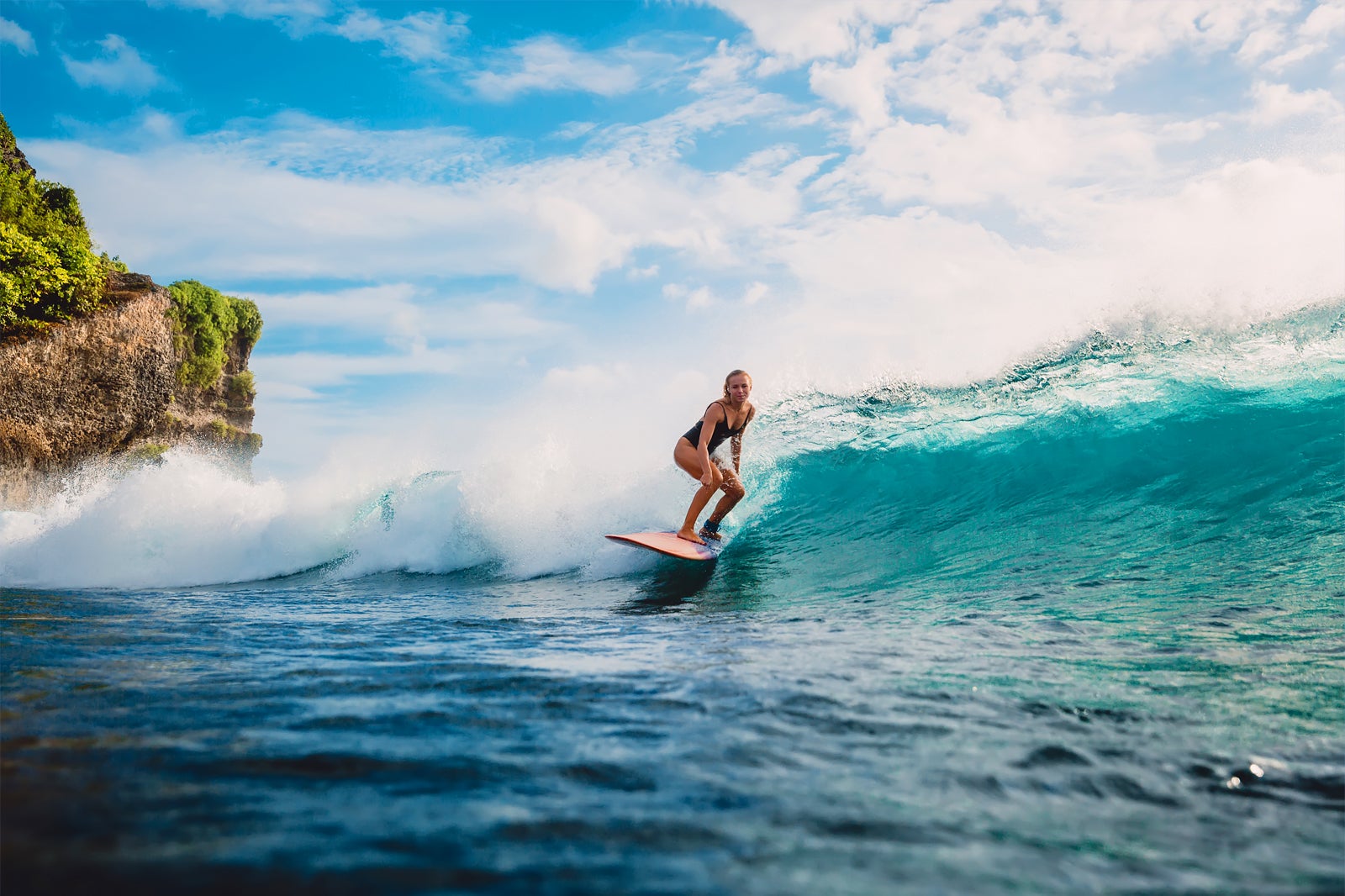 10 Best Water Sports in Bali
Bali's Great Water-Based Activities
Great water sport activities in Bali await those looking for something beyond mere swimming and snorkelling. Adrenaline junkies can get their fix from some boat-towed action, high altitudes, and splashing wind-in-hair moments. Most of these activities are focused around Tanjung Benoa – the de facto playground for Bali water sports.
Surfing remains the main feature, with breaks around the famous beach resort areas such as Kuta and more challenging reefs around the Bukit Peninsula. Other thrills – from walking on the seabed to discovering Bali's great underwater scenes – are offered off several coasts, including Nusa Lembongan Island. Here are some of the best water sport activities in Bali to quench your thirst for some wet action.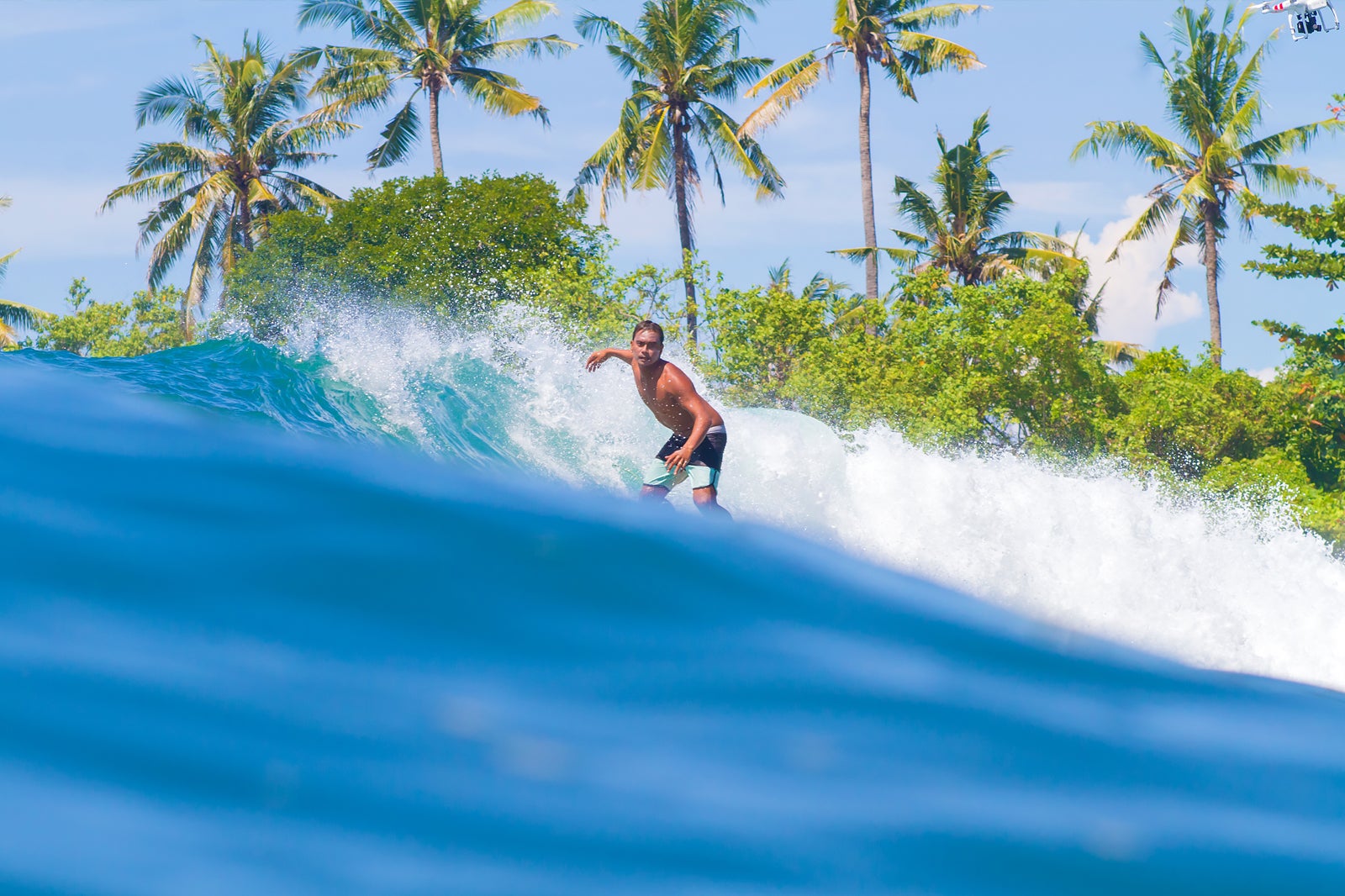 Surfing is the sport that led to the rise of Kuta as Bali's most famous beach. Vagabond wave riders from around the globe continue to search for the perfect waves all over Bali's coastline, from the challenging barrels around the Bukit Peninsula to the black-sand beach breaks of the island's western and eastern shores.
Surfing in Bali comes in many forms beyond the normal short and longboards. Bodyboarding or 'boogie boarding' is another way to ride the waves, while challenging forms include windsurfing, kitesurfing and wakeboarding. Beginner's courses, rentals and tours are available from various operators in Kuta, Sanur and the Tanjung Benoa peninsula.
Read more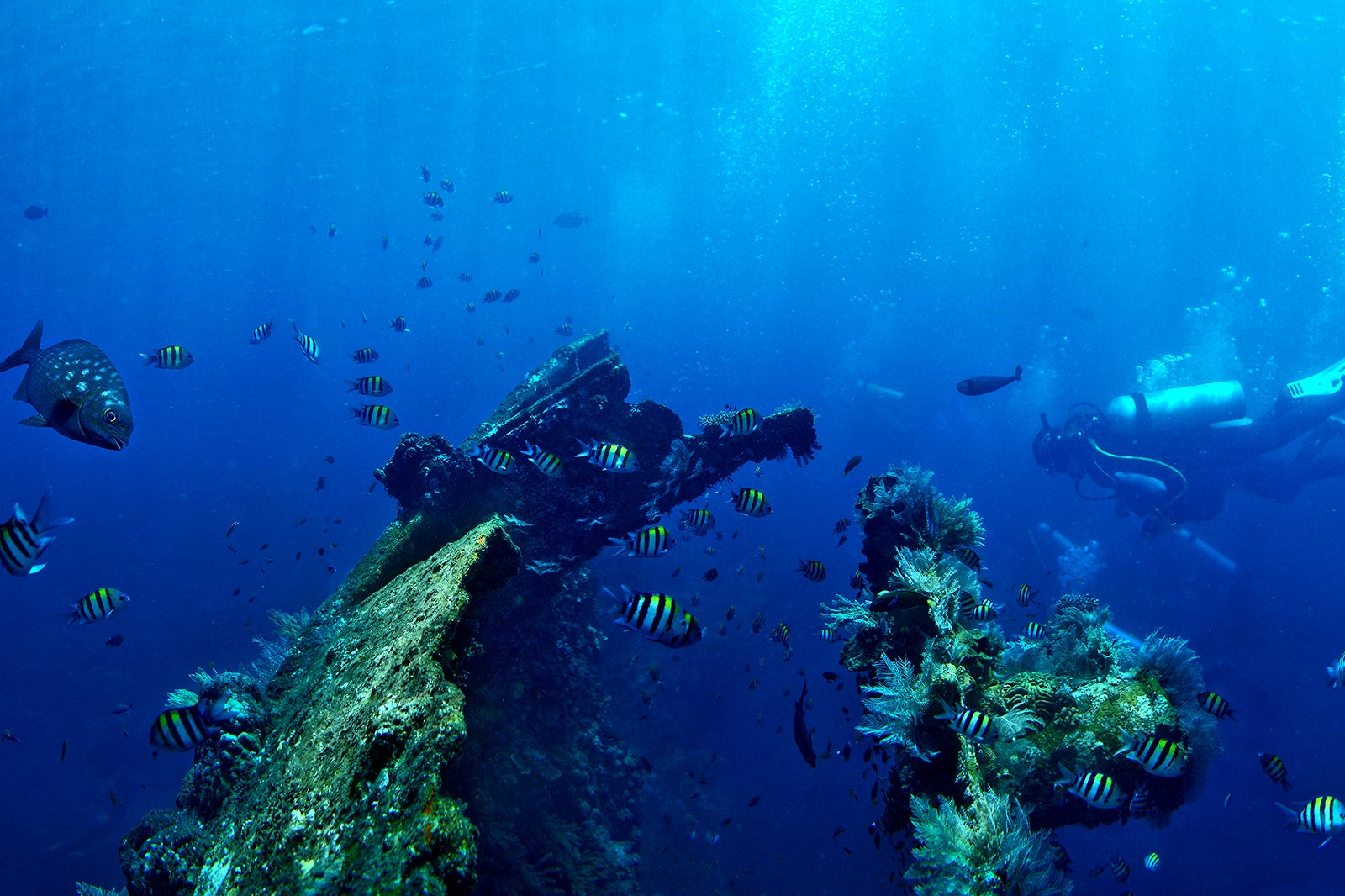 Deep below Bali's waves lie some of the world's best dive sites. Being part of a string of islands in the bio-diverse Indonesian archipelago, the island's temperate waters are teeming with coral reefs and marine life. The varied underwater scenes include drop-off walls and shipwrecks.
If you are new to the sport, Bali is also a great place to learn how to dive and get certified, with numerous dive centres available in the main resort areas. Great dive sites to discover and conquer include Nusa Lembongan, Sanur reef, Amed and Tulamben in the remote eastern shores and Menjangan Island up north.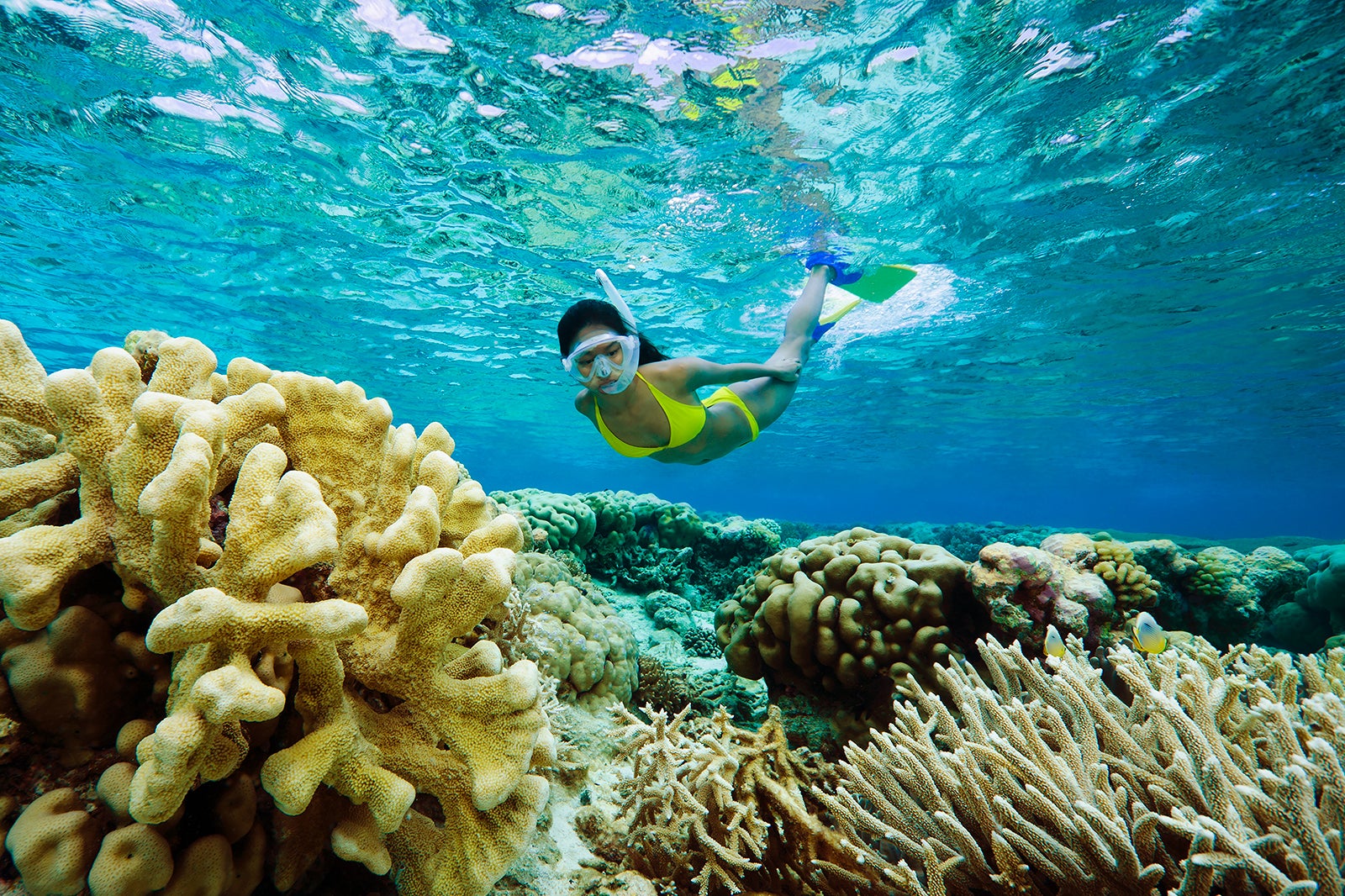 Snorkelling in Bali is perhaps the easiest way to enjoy the island's underwater wonders. You don't need to carry a full air tank on your back and you don't need any scuba diving certifications to be able to discover vibrant coral reefs teeming with tropical marine life.
Most snorkelling spots in Bali are also readily accessible – simply bring your mask, snorkel and fins and hit the shoreline! The tropical waters around Bali are ideal for snorkelling; temperatures are at an average of 27°C and most sites like Nusa Lembongan, Tulamben and Pemuteran are calm throughout the year.
Read more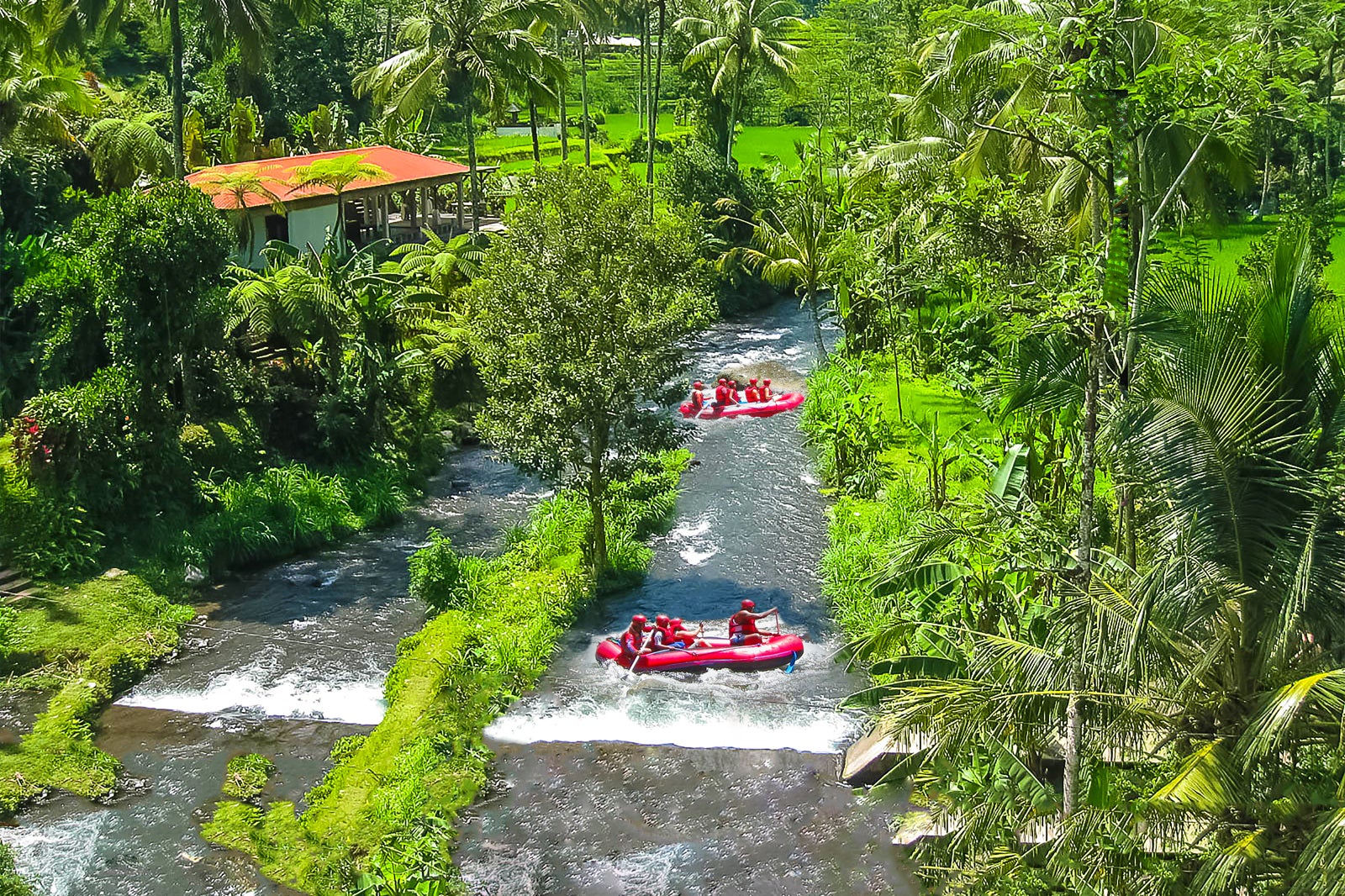 Rafting lets you experience the 'real Bali' as you immerse yourself in nature, cruising along either rushing rapids or steady streams on inflatable rafts. Besides the thrills, you can see some of Bali's rare flora and fauna from up close. The main rafting rivers in Bali are Ayung River in Ubud and the more challenging Telaga Waja in East Bali.
For a very unique rafting experience, there are canyon tubing adventures along the Siap stream in the village of Payangan in Central Bali that allow you to cruise through a ravine at a steady pace and in your own personal inflatable raft.
5
Stand Up Paddleboarding (SUP)
Stand Up Paddleboarding, often referred to simply as 'SUP', is a fun and different way to ride waves. Specially designed boards allow you to stand upright firmly due to their larger size, while a long paddle allows you to cruise along at your own desired speed.
You can ride over larger swells, just as you would with a regular surfboard, but this activity is mostly meant for calmer conditions. Most surf schools in Bali can introduce you to paddle boarding and most claim that it is easier than it looks, so it can surely get you hooked! In theory, it is pretty easy. In practise, it's a tough core workout. It's also a cool way to enjoy sightseeing along Bali's beautiful coasts from a different angle.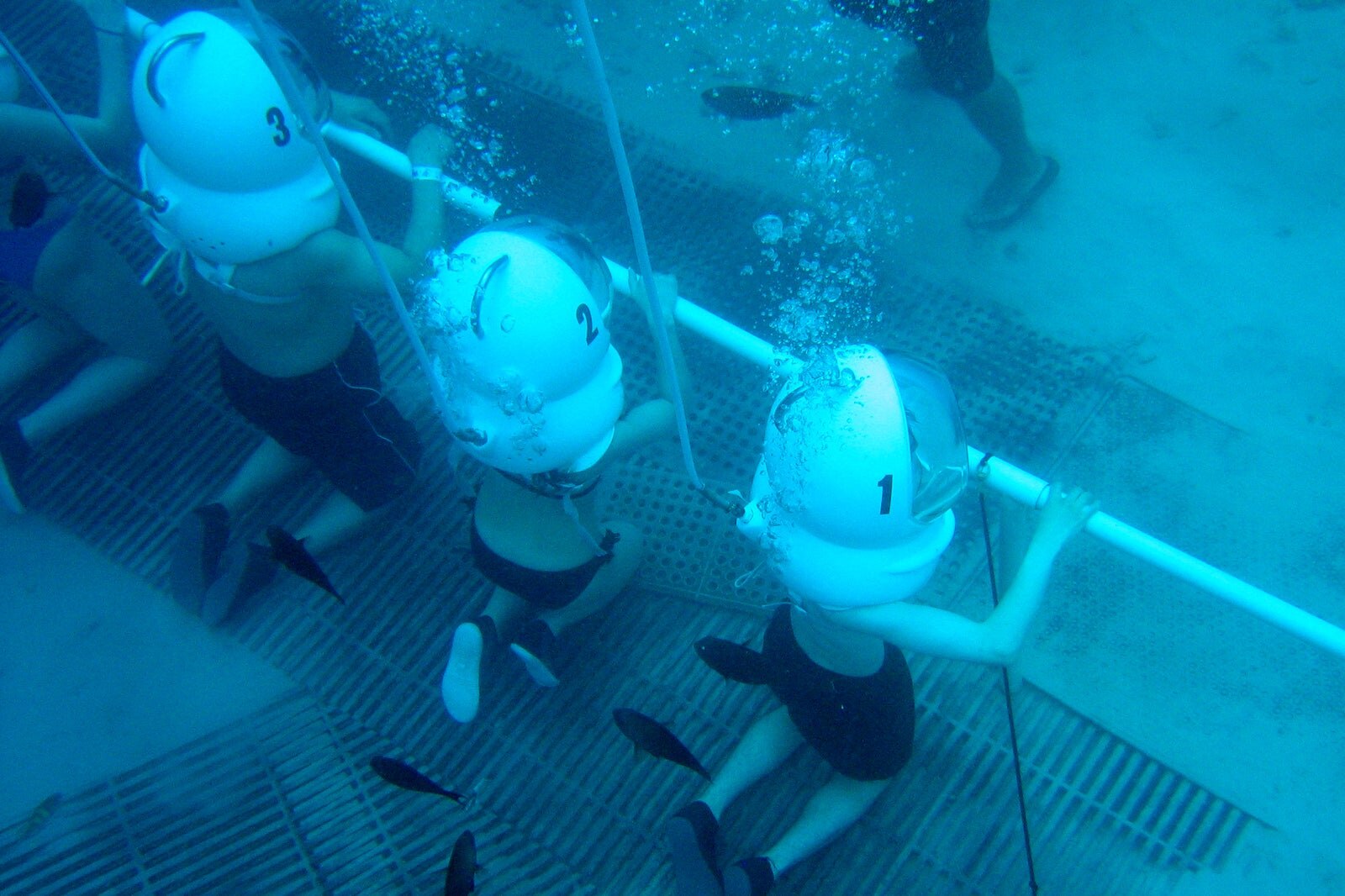 Those wanting to enjoy Bali's underwater beauty without dive certifications may opt for unique sea walking tours. This activity lets you walk on the seabed with a specially designed underwater helmet. There are several sea walker operators in Bali, and one of them is the long-established Bali Seawalker in Sanur.
After a boat ride out to the reef site, participants don reef shoes and these helmets, which are fed by oxygen tanks aboard the boat, providing them with a constant flow of air to breathe underwater. Seven metres down, you can freely interact with the fish while supervising guides in scuba gear watch over you and hand you fish feed to attract schools of triggerfish, angelfish, regal tangs and many others.
photo by Outside147~commonswiki (CC BY-SA 3.0) modified
7
Water jetpacks and flyboarding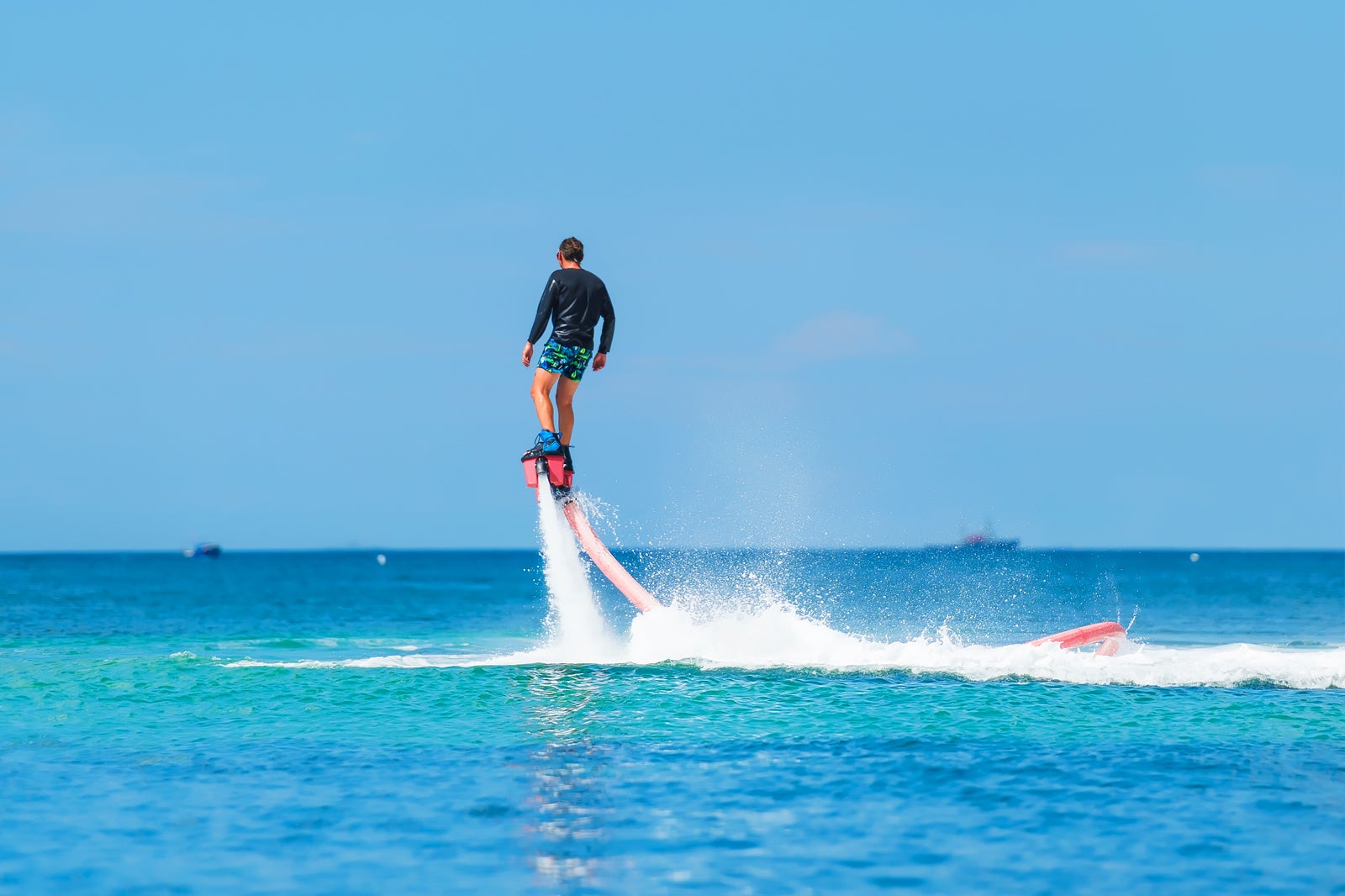 You can feel like James Bond with his fantastic new invention or Tony Stark trying on his new Iron Man suit with water jetpacks and jet bike rides in Tanjung Benoa. These specially designed kits let you levitate up to 10 metres high on a jet of water.
After a briefing on the controls and how the craft works, you strap on the jetpack or straddle the 'bike' version and start flying around the coast for about 15-20 minutes. These high-density propulsion devices can lift you up in a stationary position, or move in any direction you please.
Kitesurfing may not be as popular as regular surfing, but it can certainly bring your wave riding thrills to the next level. Kitesurfing combines surfing with some elements of wakeboarding and even bits of kite-flying.
With some practice, you can speed and 'fly' over waves gracefully and effortlessly. It's the easy answer to those sloppy and windy days out on the beach, where it's usually hard to find a good curl or barrel to ride. Popular beaches for kitesurfing in Bali include Sanur and Tanjung Benoa.
Read more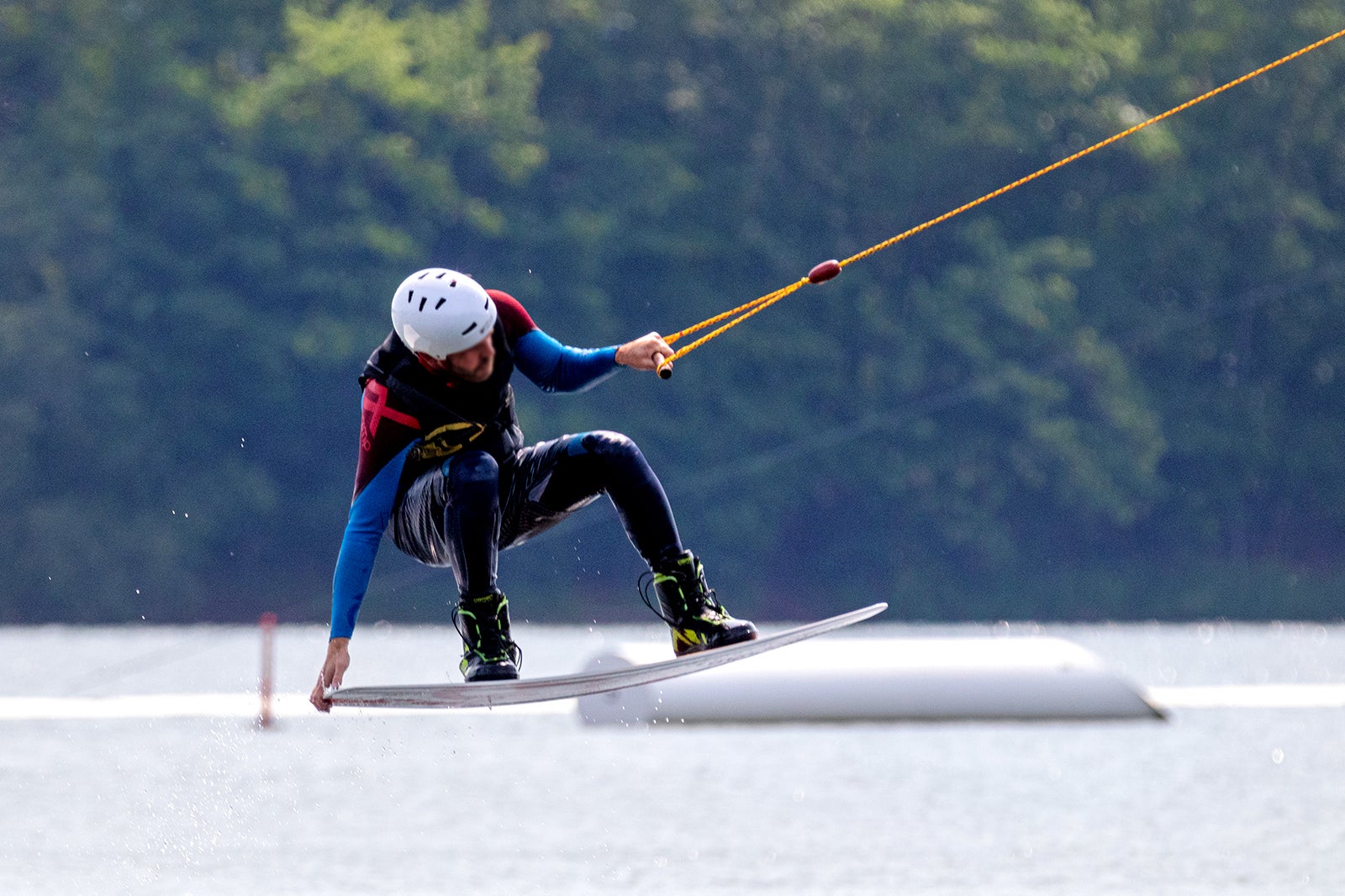 Bali Wake Park is one of the island's dedicated water sports venues with a focus on wakeboarding. You can find the park near the Sanur side entrance to the Bali Mandara toll road and Benoa Marina in Pesanggaran, South Bali. The park features 5 hectares of artificial lakes and verges sculpted and landscaped out of a marshy plot.
At the park, you can hone your tricks on a series of slides and obstacles. There are beginner's courses that are available for young kids and those who have never tried the sport before.
Location: Jalan Raya Pelabuhan Benoa No.7X, Pedungan, Denpasar, Bali, Indonesia
Open: Monday–Thursday from 10am to 6pm, Friday–Sunday from 10am to 7pm
Phone: +62 (0)361 8468866
10
Banana boat and other boat-towed fun
The Banana Boat is just one of the great ways to share some thrills on the waves in Bali. You can enjoy rides as a group of up to 5 or 6, depending on the size of the craft. Towed by a boat, the inflatables offer a fast-paced bumpy rodeo ride. Deliberate sharp turns add to the excitement as you'll see who can hang on without being flipped overboard.
A similar ride is the Rolling Donut. The Flying Fish offers a higher level of adrenaline rushes, letting you experience some airtime while strapped onto a large inflatable that resembles a manta ray. Even higher altitudes can be achieved by taking another boat-towed activity: parasailing.
Back to top