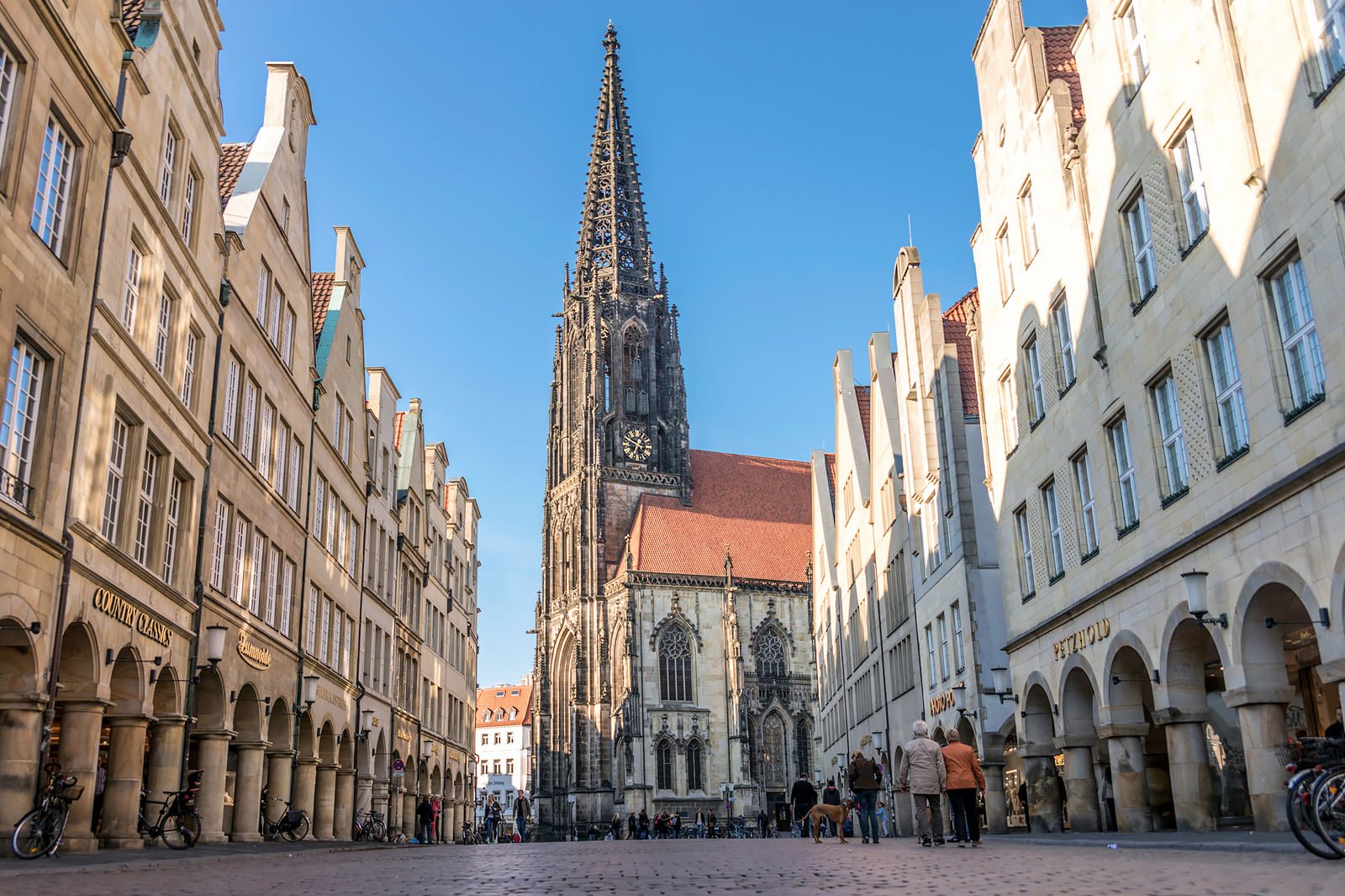 10 Best Things to Do in Münster
What is Münster Most Famous For?
Münster (Muenster) is a major city of northwest Germany famous for its bicycle friendliness, university, and cultural importance. It's home to over 30 museums dedicated to a broad range of topics, from art to science and from technology to history, making Münster a true city of knowledge.
Münster city centre, the Old Town, is a great place to explore. Here, you'll find historical landmarks such as the cathedral and the Town Hall, as well as lively shopping and dining scenes. Münster's nightlife is a mix of vibrant student pubs and classic German brewhouses. All this makes Münster a pleasant city in which to spend a few relaxing days.
What are the best things to do in Münster?
1
Domplatz Münster
Discover some city landmarks in this lively historical square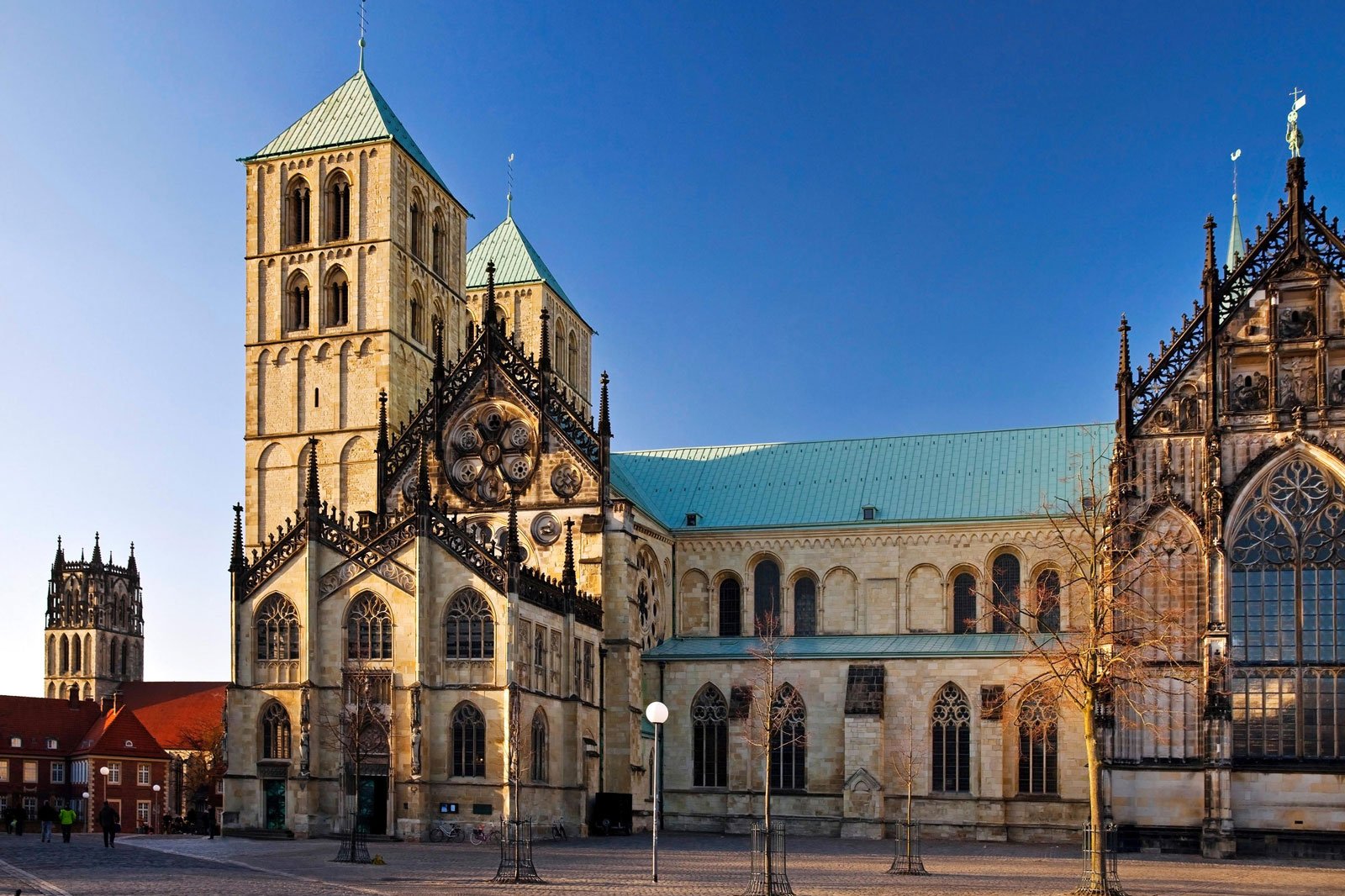 Shoppers
History
Photo
Budget
Domplatz Münster is the largest square of the city. Framed by Saint-Paulus-Dom (Münster Cathedral), the Town Hall, the Art and Cultural History Museum, and the Archaeological Museum, there's a lot to see here. It's also the place where a lively market is held on Wednesdays and Saturdays. Have a drink on the terrace of Floyd Coffee, right opposite the cathedral, and take the pulse of the city before you go and explore it.
Location: Domplatz, 48149 Münster, Germany
2
Westphalian State Museum of Art and Cultural History
Learn more about the local culture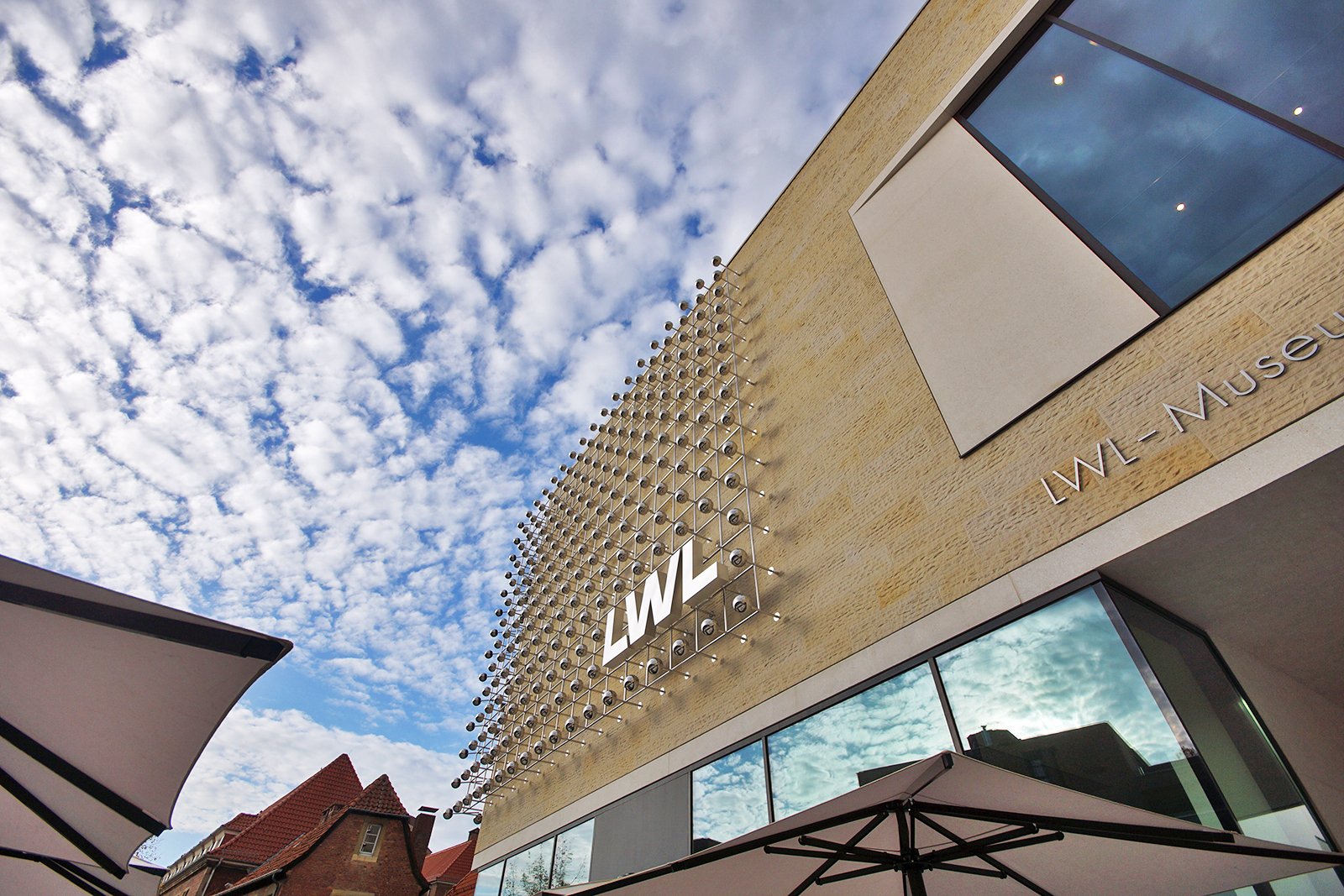 The Westphalian State Museum of Art and Cultural History is settled in a spacious, modern building on Münster Cathedral Square. It's a captivating, well-laid-out museum, home to beautiful late-Gothic paintings and sculptures, paintings by the Cranachs, and artworks by German groups of artists such as Der Blau Reiter and Die Brucke. You'll also find a library, gift shop, and a restaurant.
Location: Domplatz 10, 48143 Münster, Germany
Open: Tuesday – Sunday from 10 am to 6 pm (till 10 pm on the second Friday of the month, closed on Mondays)
photo by Ronald van der Graaf (CC BY 2.0) modified
3
Prinzipalmarkt
Go shopping in a lively historical square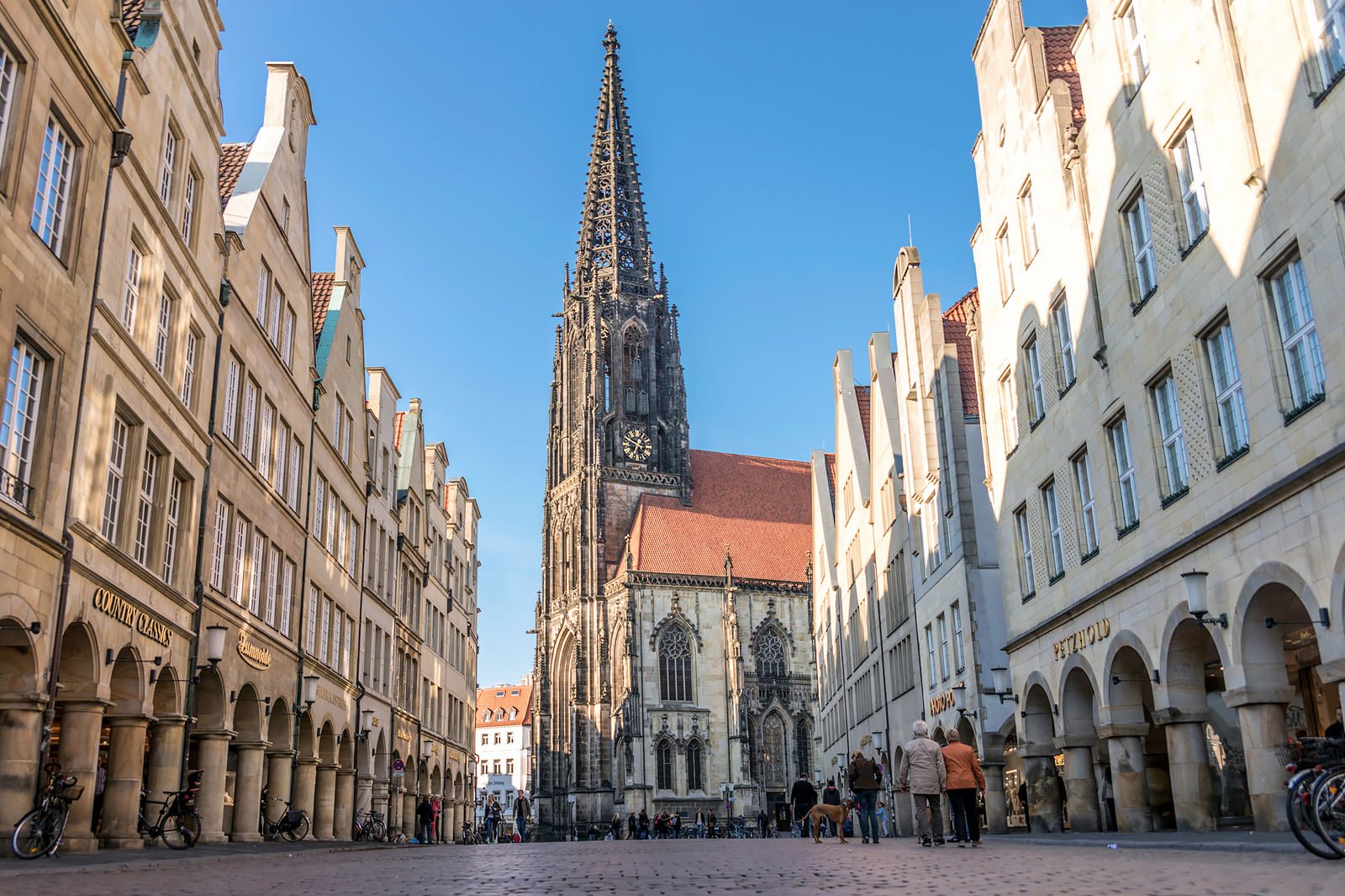 Shoppers
History
Photo
Budget
Stretching for 200 metres from Saint-Lambert's Church to the Town Hall Tower, Prinzipalmarkt is the historical square of Münster. Wiped out during the Second World War, it was reconstructed true to the original during the 1950s. Lined with historical buildings, classy boutiques, cafés, and restaurants, it's an animated street, perfect for an afternoon of window-shopping. The Historic City Hall, Saint-Lambert's Church and the Town Hall Tower are also worth visiting.
Location: Prinzipalmarkt 7, 48143 Münster, Germany
4
Cycle around the city
Tour the bicycle capital of Germany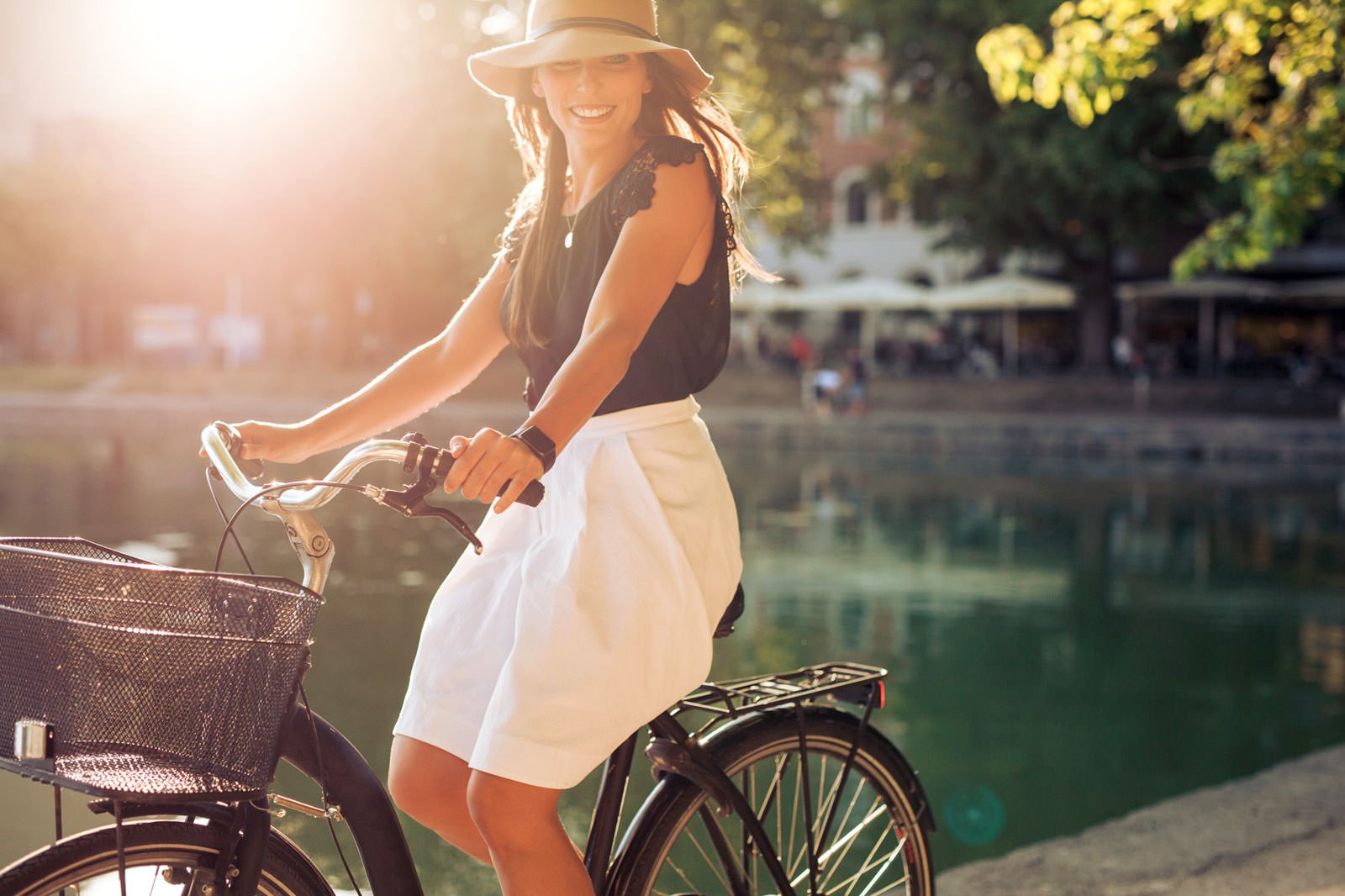 Münster claims to be the bicycle capital of Germany. The city has a 450 km network of cycle paths and bicycles are used by a third of the population on a daily basis. Head to one of the main bicycle stations available downtown to rent a bicycle before exploring the city and its surroundings at your own pace. The largest of them is Radstation Muenster in Berliner Platz (next to the train station) while another big one can be found on Koenigsstrasse.
Location: Berliner Pl. 27A, 48143 Münster, Germany
Open: Monday – Friday from 5.30 am to 11 pm, Saturday – Sunday from 7 am to 11 pm
5
Stadthafen
Wander around a trendy industrial spot
Couples
Photo
Food
Nightlife
Stadthafen is Münster's City Port, which is on the Dortmund-Ems Canal. Despite the industrial atmosphere of this neighbourhood, it's somehow a trendy place to hang around, especially on sunny days. The Hafen Promenade is a popular place to stroll while the docks are lined with hip cafés and restaurants. Café Med, Hochstapler and Coconut Beach Muenster are among the favourite spots for lunch here. After dark, head to Hot Jazz Club – it's a popular live music bar and restaurant.
Location: Hafenplatz, 48155 Münster, Germany
photo by Hydro (CC BY-SA 4.0) modified
6
Aasee
Enjoy the attractions and activities available at this large lake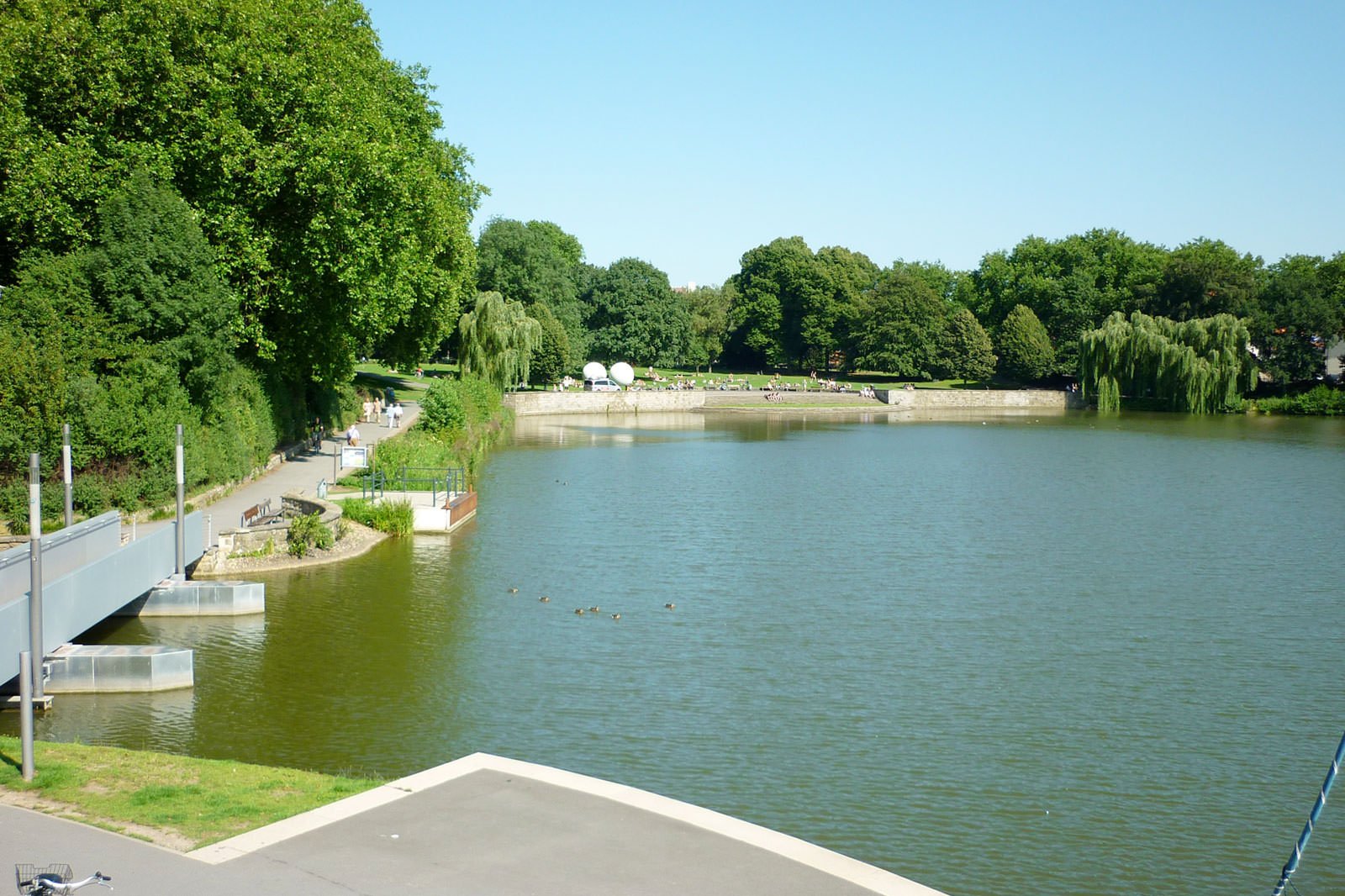 Couples
Families
Photo
Budget
Adventure
The Aasee is an artificial lake located just southwest of the city centre. As the main recreational area in Münster, it offers a good range of activities, from strolling to sailing to touring the lake on solar boats. The Muenster All-Weather Zoo, the Natural History Museum, the Planetarium, and the Muhlenhof Open-Air Museum are all located on the banks of the Aasee. A 5 km path goes all around the lake, and you'll find a few restaurants at the pier towards the northern end.
photo by Hrz29vv (CC BY-SA 3.0) modified
7
Muhlenhof Open-Air Museum
Learn how Munsterland people lived hundreds of years ago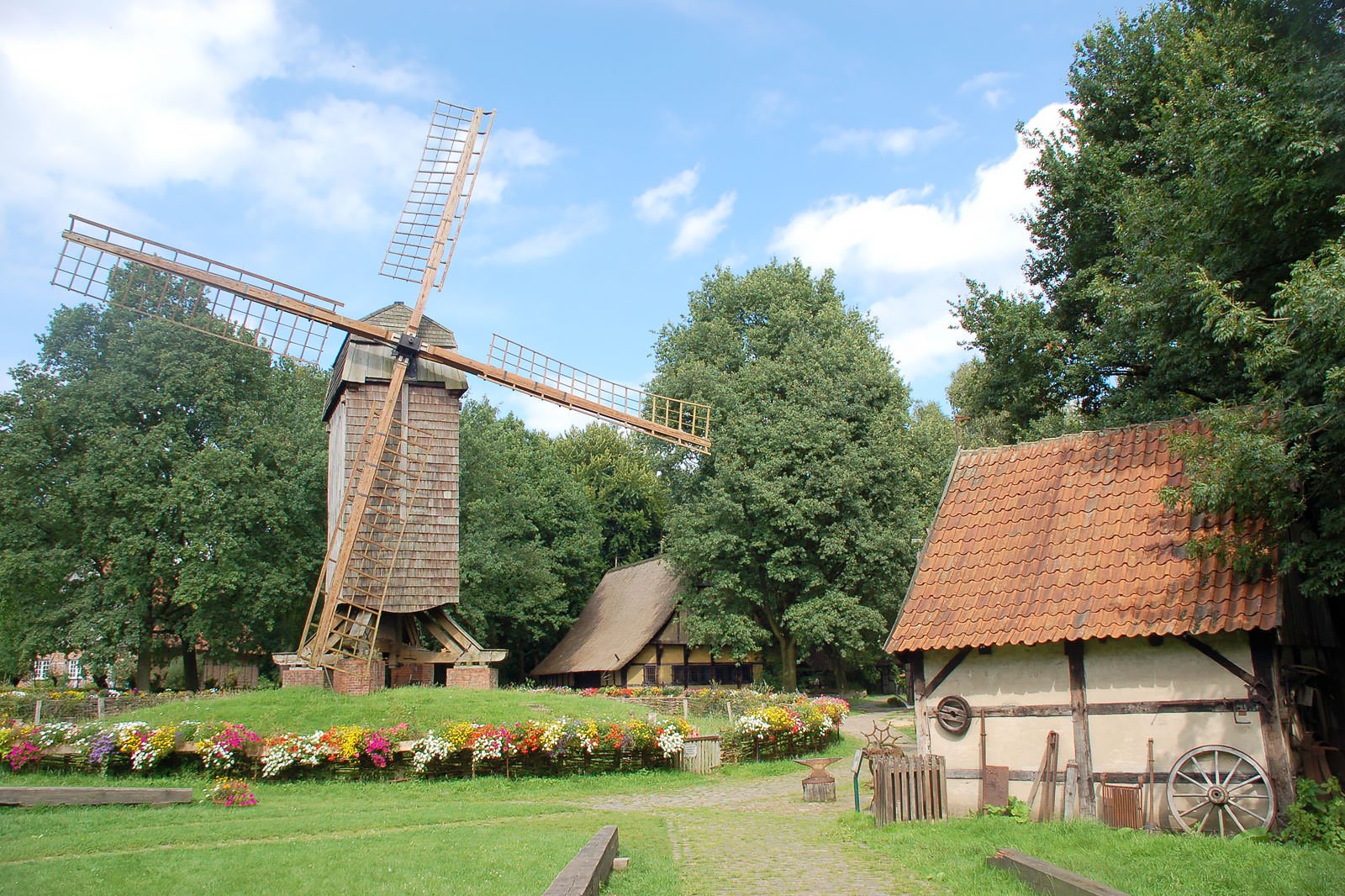 Sat on the banks of the Aa Lake, Muhlenhof Open-Air Museum is dedicated to the history of local rural life. It was founded in 1961 with the erection of a windmill moved here from the nearby Emsland, soon followed by the construction of an entire traditional German village. Covering an area of 5 hectares, the village has a 19th-century chapel, a school, a blacksmith's forge, and an assortment of other workshops. It's very educative and allows you to discover and experience how Munsterland people lived a few hundred years ago.
Location: Theo-Breider-Weg 1, 48149 Münster, Germany
Open: Daily from 10 am to 5 pm
8
Theater Münster
Münster's historical theatre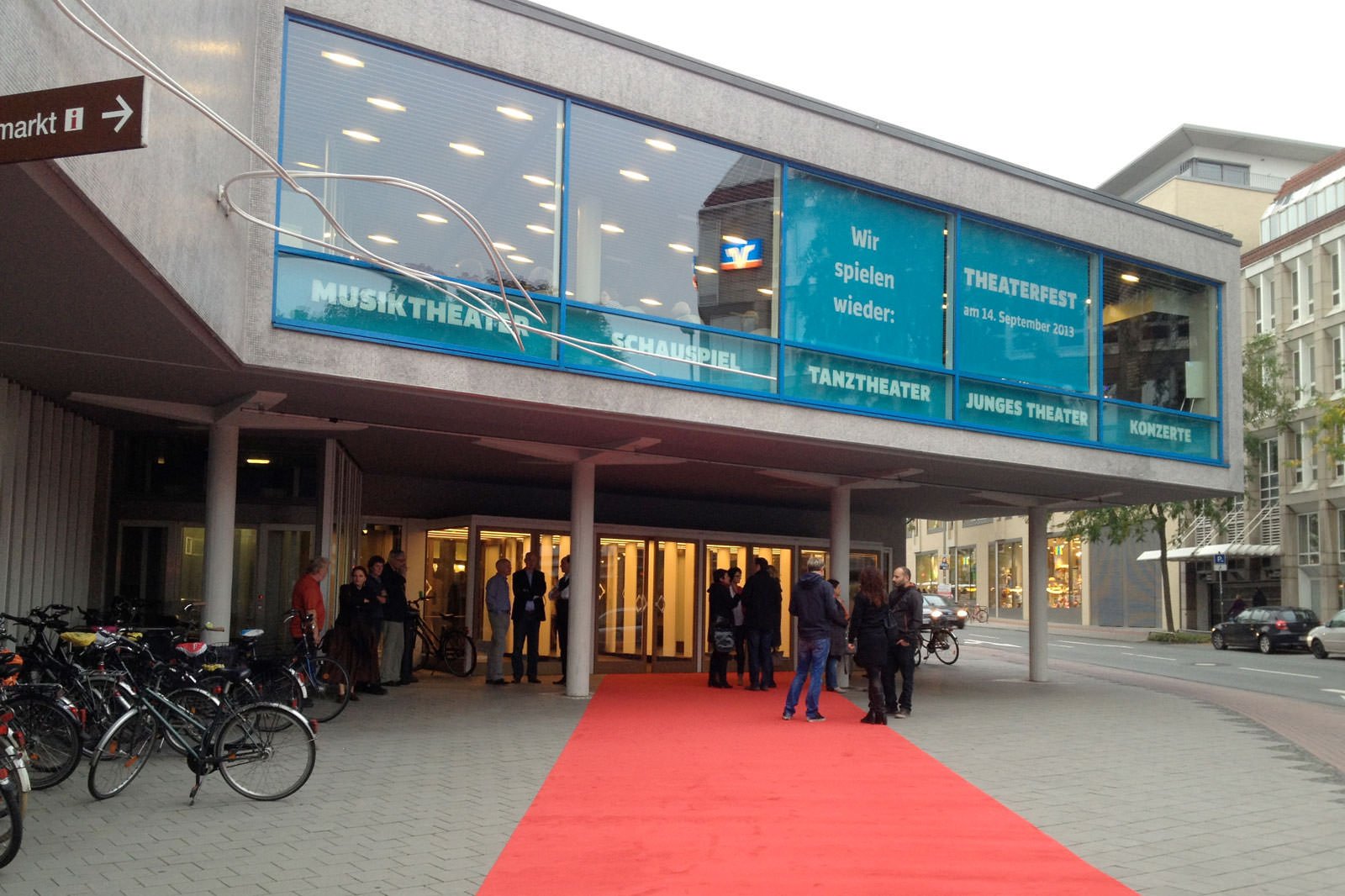 Opened in 1956, Theater Münster was one of the first new theatres built in Germany after the Second World War. It's located a short stroll northwest of Domplatz Muenster. Featuring operas, theatre plays, ballets, and music concerts performed by the Münster Symphony Orchestra, it offers a pleasant venue for a cultured evening in Münster.
Location: Neubruckenstrasse 63, 48143 Münster, Germany
photo by Theater Münster (CC BY-SA 4.0) modified
9
Bar hopping in downtown Münster
Experience some of the best nightspots in the city centre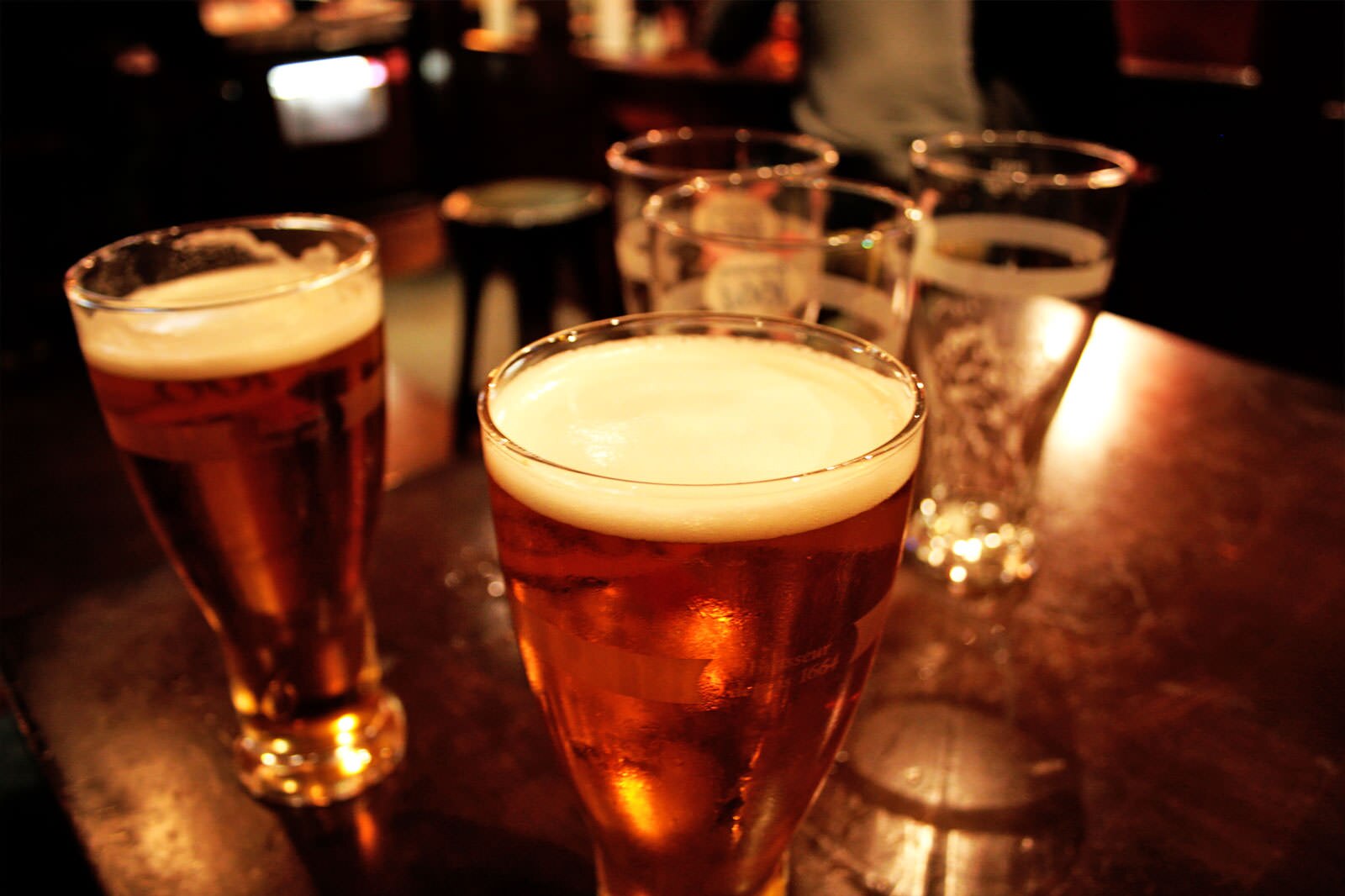 Münster has a good, varied choice of nightspots to enjoy, especially around the city centre. If you're in a party mood, Destille is the venue to head to. Located on Kuhstrasse, it's a lively and busy rocking pub. For a more traditional, quiet night, go to Pinkus Mueller on Kreuzstrasse. This brewery has a good choice of locally brewed ales for you to sample. Last but not least, Pension Schmidt is a 1970s-style venue that sits on Alter Steinweg. They have live music, quiz nights, lectures, and more, so there's always something going on in this cool venue.
10
Altes Gasthaus Leve
Sample local cuisine in a very long-established restaurant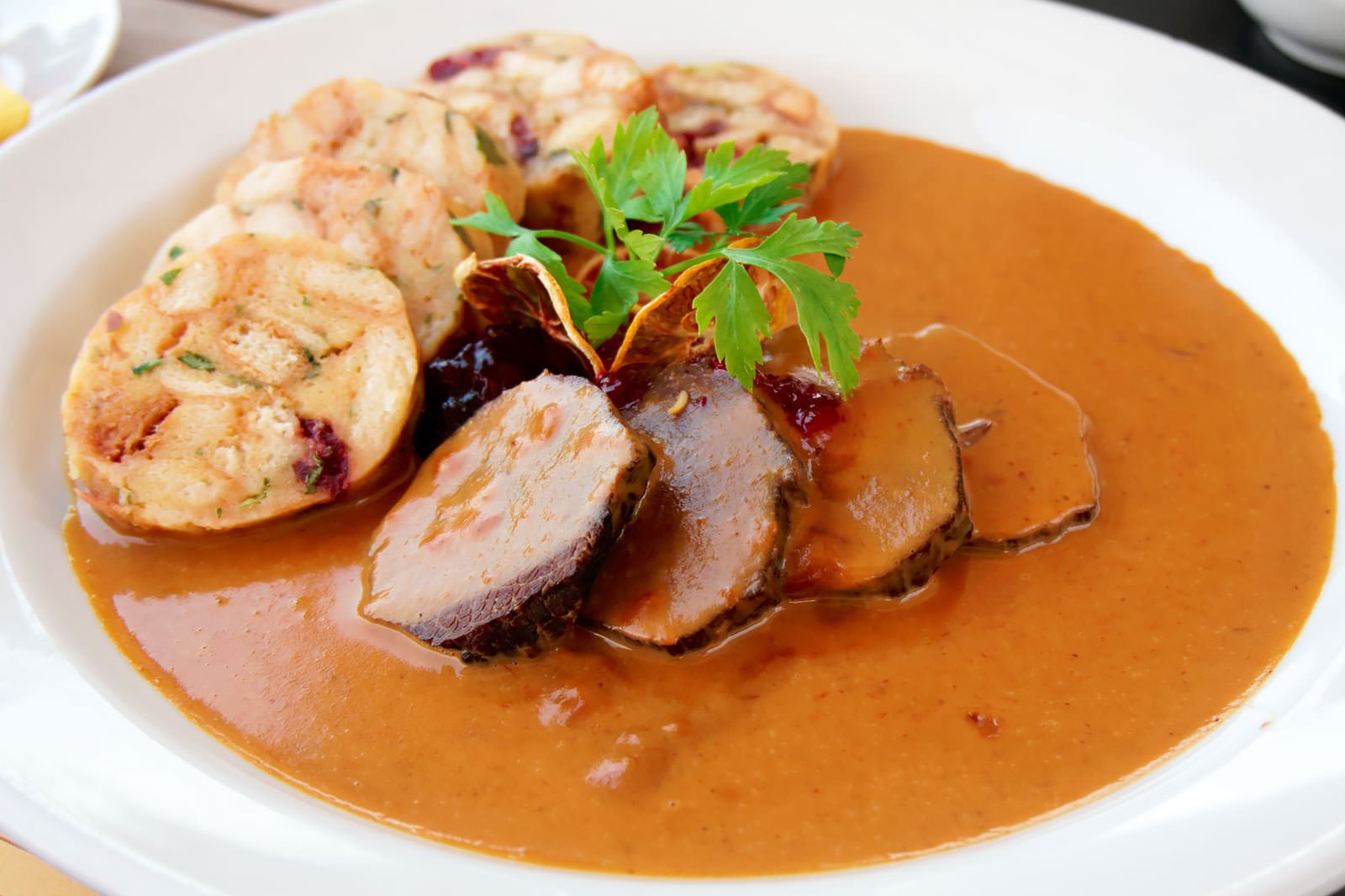 Established in 1607, Altes Gasthaus Leve is a traditional German restaurant that serves a good range of hearty dishes in rustic décor and a convivial ambience. Local specialities, such as the peppered beef stew and the Munsterland veal stew, are among the favoured choices, but you can also opt for classic schnitzel or sauerbraten with potato dumplings and apple compote. Dishes are served in large portions and reasonably priced.
Location: Alter Steinweg 37, 48143 Münster, Germany
Open: Monday – Saturday from 12 pm to 12 am, closed on Sundays
Back to top