8 Things to Do in Prague in Winter
Winter Holidays in Prague
A winter holiday in Prague means crisp snow, Christmas markets, Advent concerts and ice-skating. Book your winter hotel in Prague and enjoy the seasonal delights of a Central European Christmas.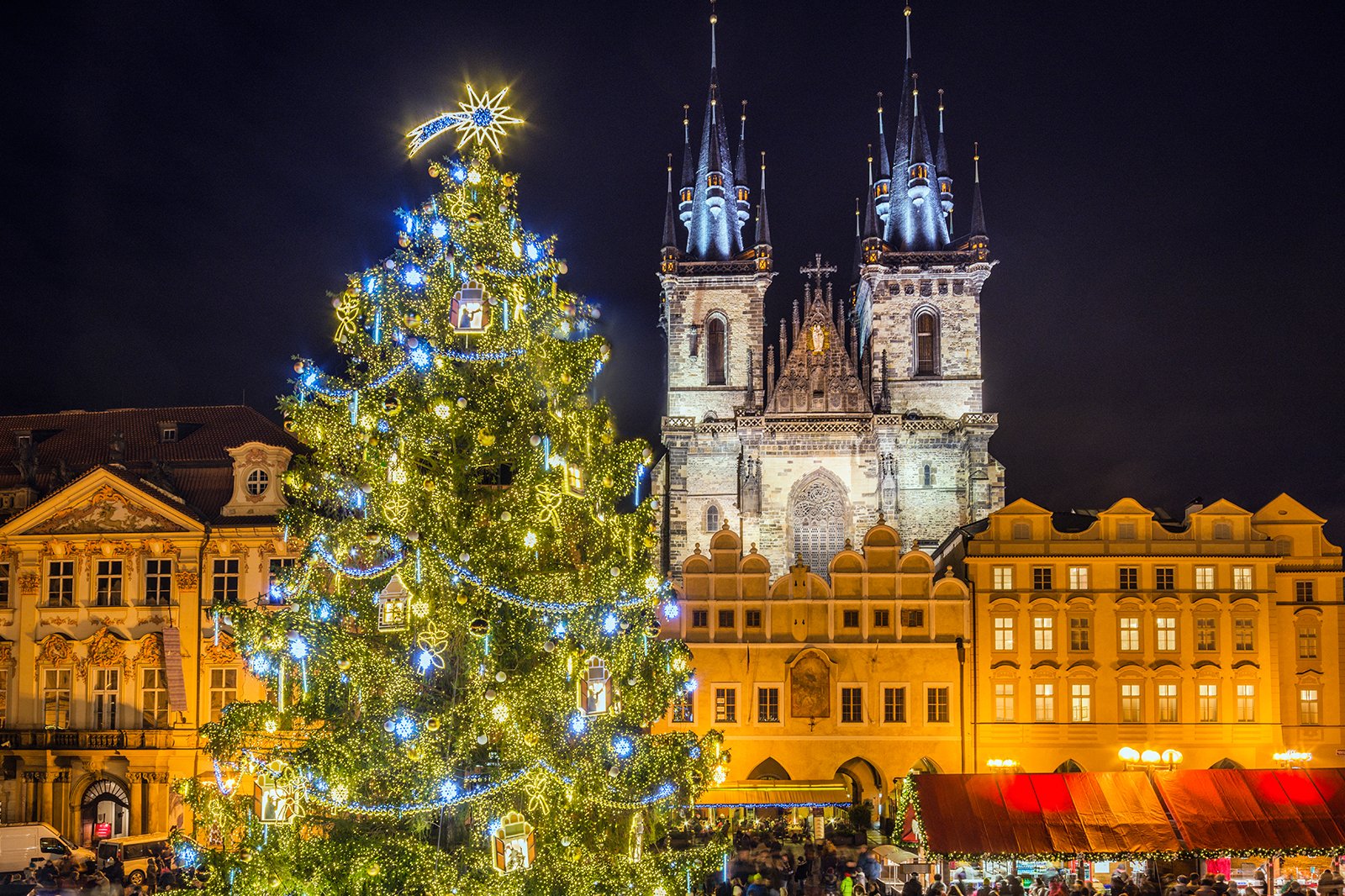 Families
Shoppers
Photo
Food
Nightlife
Traditional wooden chalets spring up across Prague's squares for the Christmas season serving up handmade ornaments, souvenirs and seasonal culinary treats. Spit-roast pork, hot chestnuts and mulled wine warm even the chilliest of winter days, and the giant Christmas tree on Staroměstské Náměstí (Old Town Square) is beautifully lit and decorated.
Location: Staroměstské nám., 110 00 Staré Město, Czechia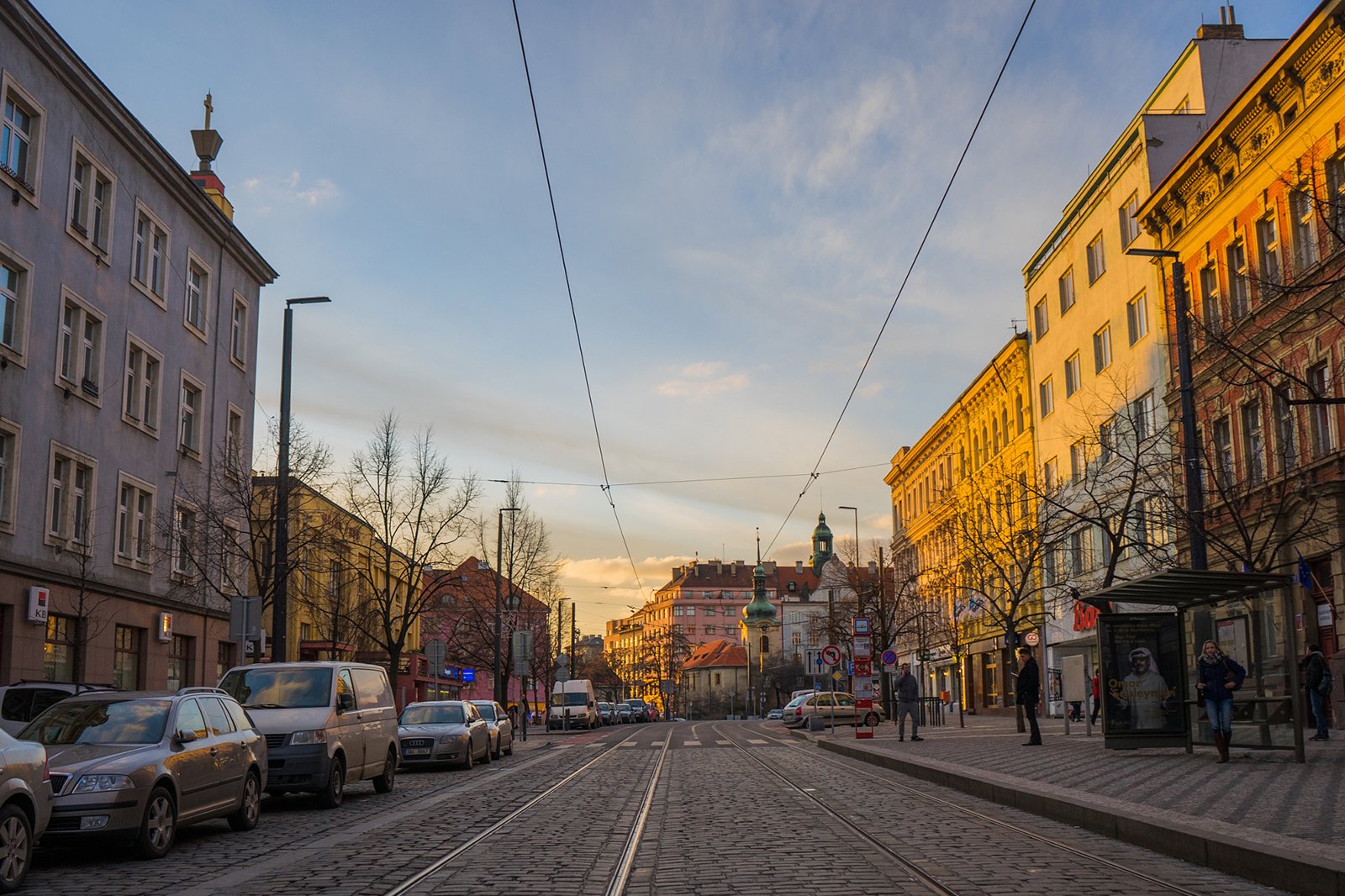 Leave your winter hotel in Prague for a dawn walk through the deserted city to appreciate fully its architectural wonders. The statues of Charles Bridge emerge from the mist as the snow crunches underfoot; you'll feel as though Prague were there just for you. Continue your slice of Prague life and warm up with breakfast at the traditional Café Louvre.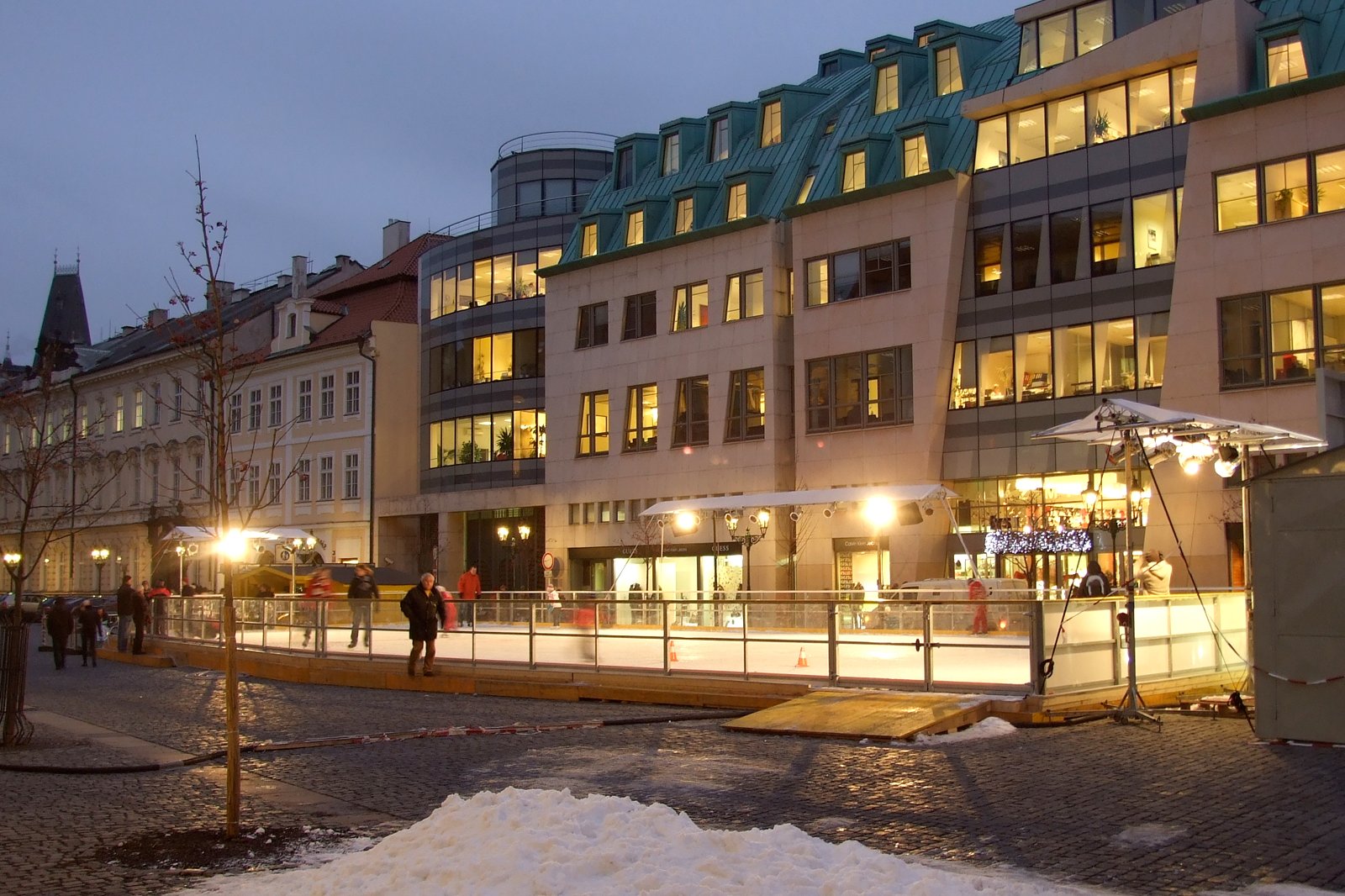 If you don't have your own skates to take out to outlying lakes, skating rinks pop up in Prague's squares for the duration of the Christmas markets. Ovocný Trh behind the Estates Theatre has one, and other squares often host them too. Alternatively, pick up a cheap sled from a toy or sport shop and go sledding at Riegrovy Sady park.
photo by Aktron (CC BY-SA 3.0) modified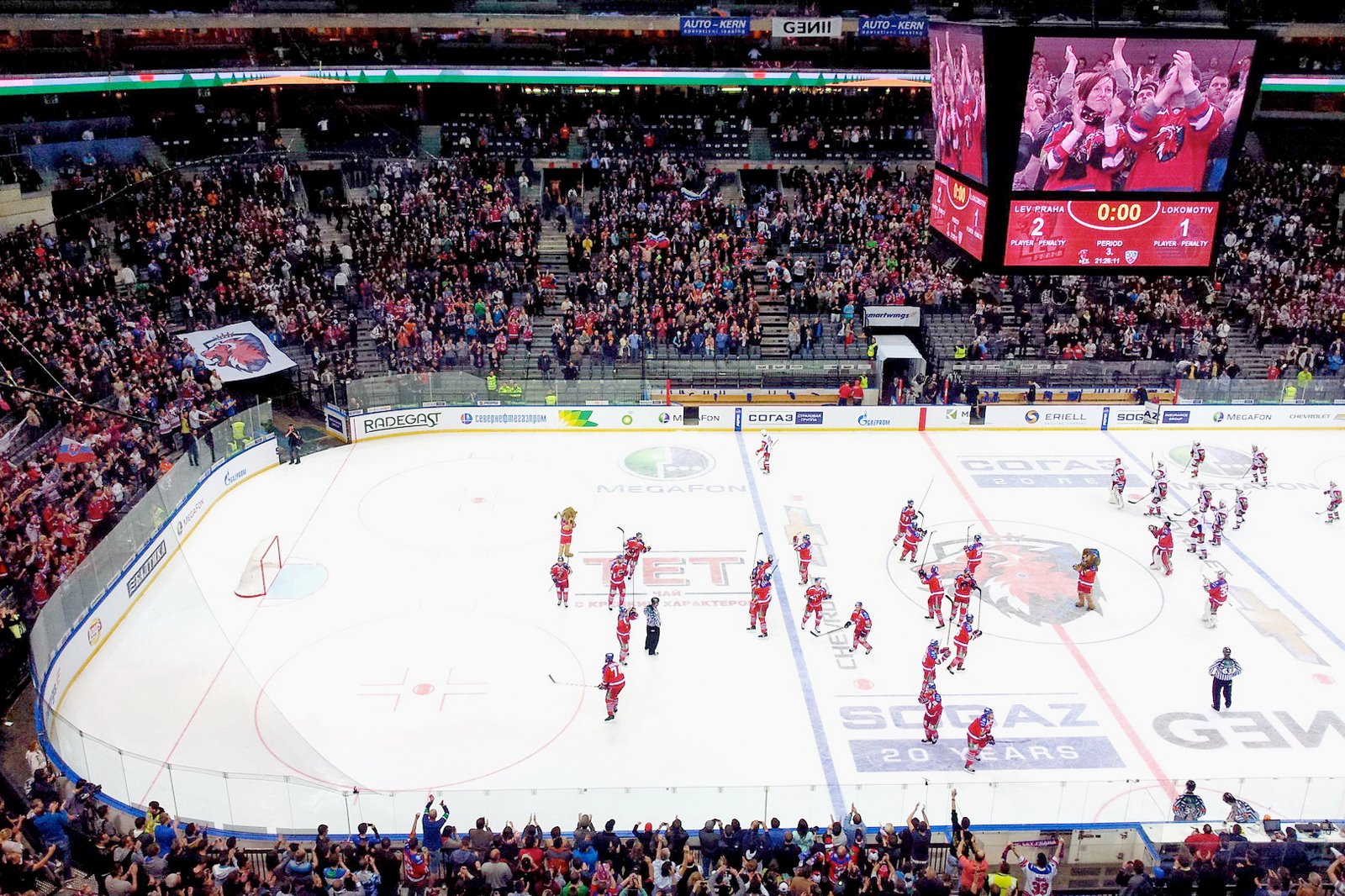 Watch a thrilling match of the national sport and experience a true Czech event. The game is played to the sounds of drums and trumpets from the fans and the tastes of beer and klobasa (sausage). Prague hosts two teams with a bitter rivalry in the O2 Extraliga; Sparta, whose rink is at Holešovice's Tipsport Arena, and Slavia, at Českomoravská's O2 Arena. Any match is worth the low ticket price, but a local derby between these two is unforgettable.
photo by Jirka.h23 (CC BY-SA 3.0) modified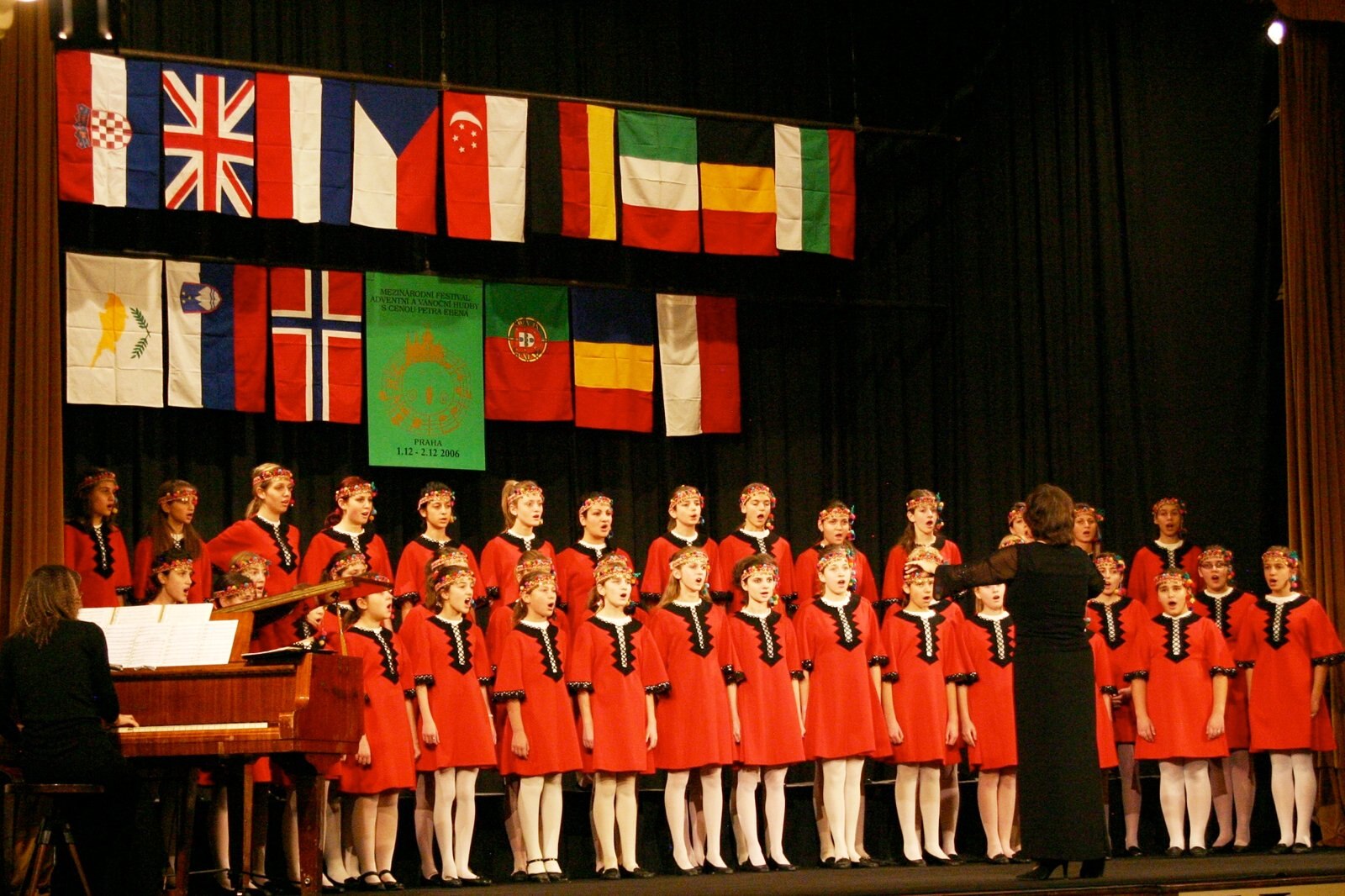 The Advent Music Festival hosts choirs and orchestras from around the world, while midnight mass (pulnoční mše) is held on the Old Town Square and in Prague's churches on December 24. Christmas concerts take place throughout the season at the State Opera, Loreta and Prague Castle, so your winter break in Prague couldn't be more festive.
photo by Contemporary~commonswiki (CC BY-SA 3.0) modified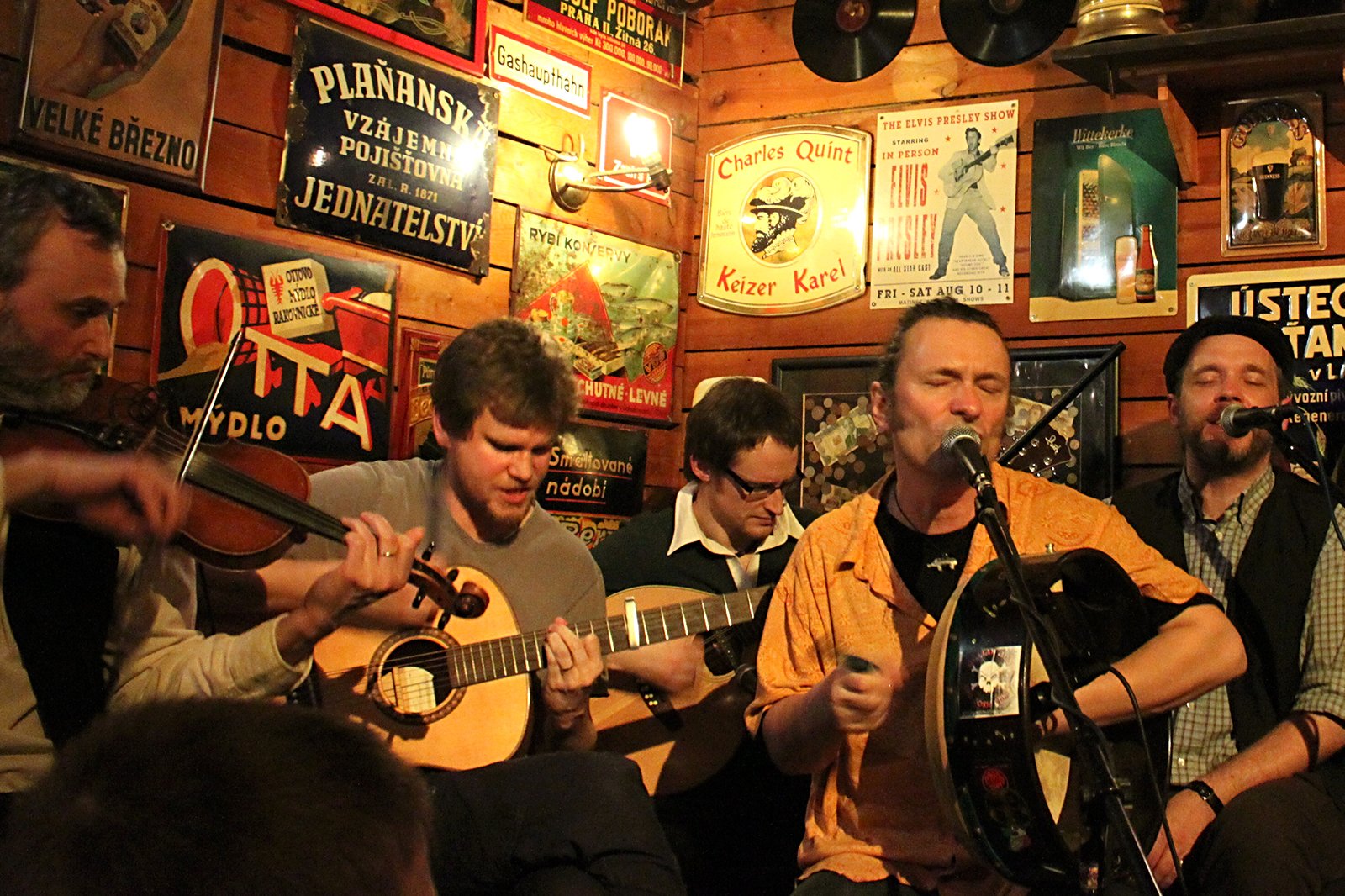 You'll fully appreciate the rib-sticking Czech cuisine in deep winter in the cosy confines of a traditional pub. With crackling fires, svařák (mulled wine) and grog (hot rum and honey), roast duck and dumplings never tasted so good. Sidle into a booth at U Provaznice near Wenceslas Square or further afield to Pivovar u Bulovky, a microbrewery.
photo by Jeremy King (CC BY 2.0) modified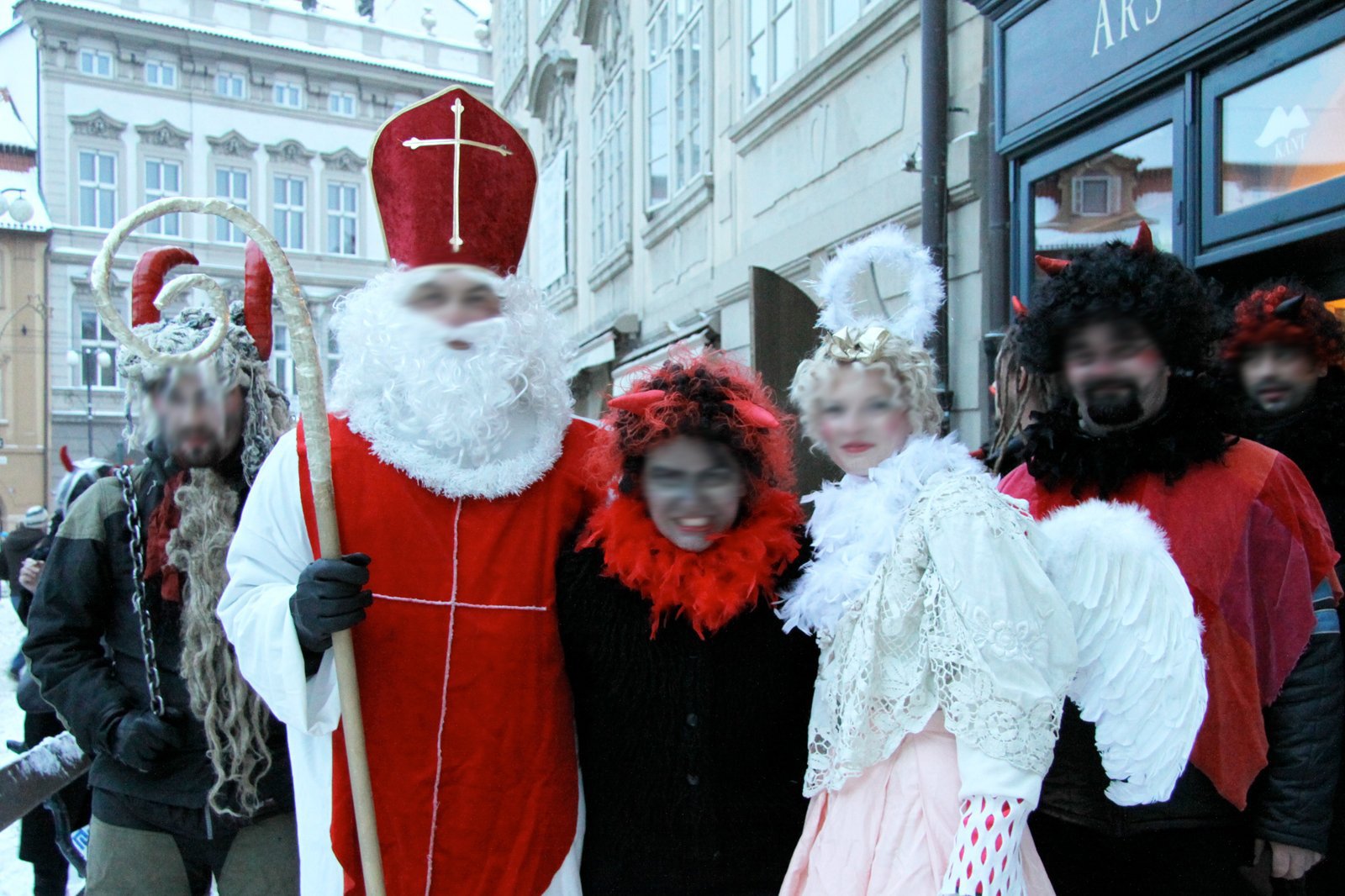 St Nicholas or Mikuláš Day (December 5) marks the beginning of Christmas for Czechs. You'll see many figures of Mikuláš, accompanied by an angel and the devil finding out if kids have been good or bad. Songs are sung and sweets – or coal – handed out.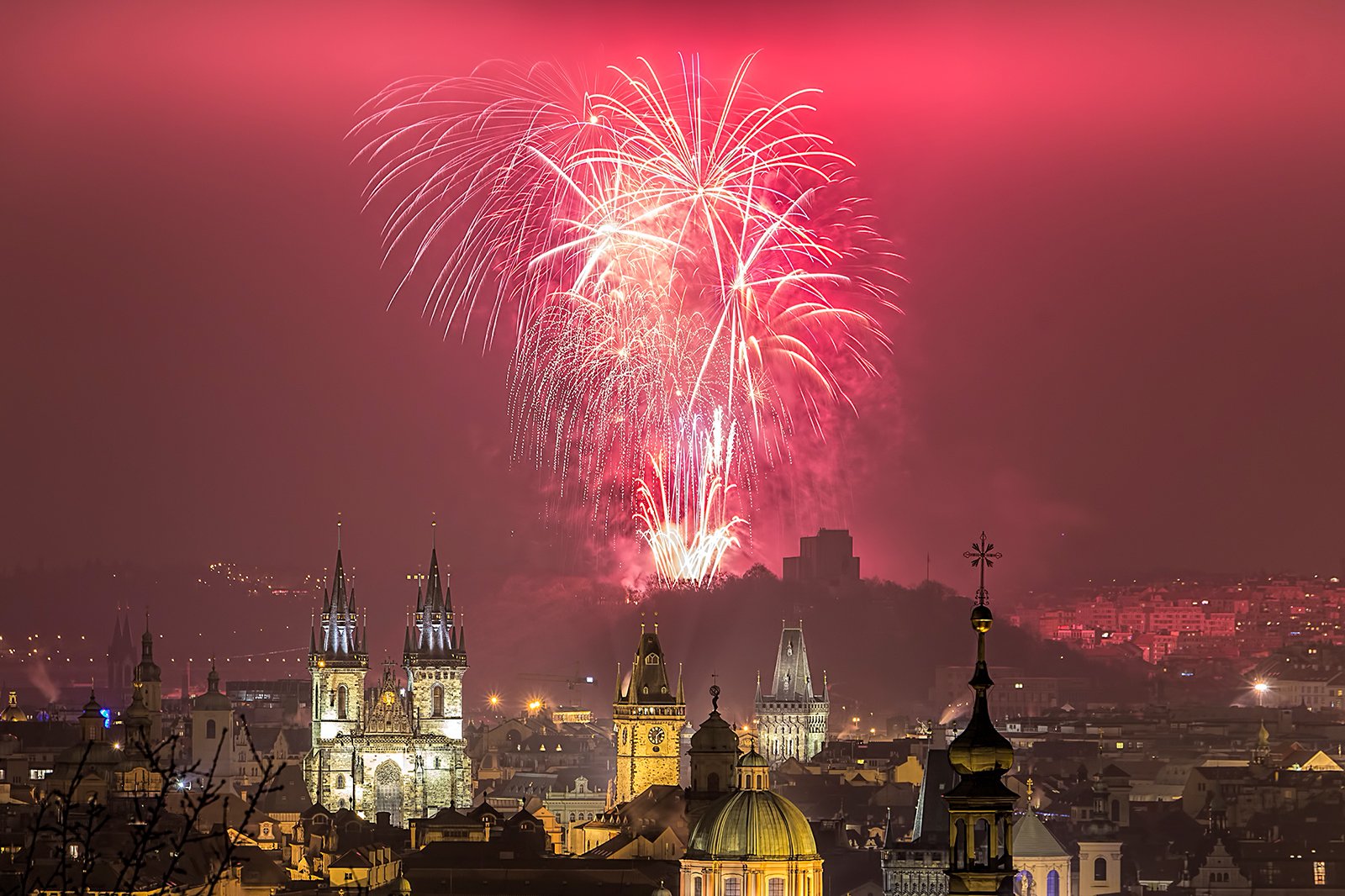 The vision of fireworks exploding over Prague Castle is quite a way to herald the New Year. Join throngs of revellers on one of Prague's seven hills for an unforgettable New Year's Eve. A cannon announces midnight at Riegrovy park in Vinohrady. The streets are full of crowds and fireworks too, so do be careful.
photo by Jan Fidler (CC BY 2.0) modified