The City Guide to Launceston - Discover Tasmania's Second City
The City Guide to Launceston - Discover Tasmania's Second City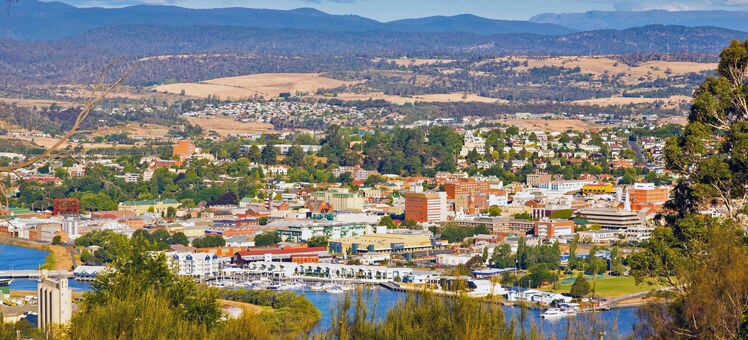 Located at the head of the majestic Tamar Valley and doorstep to some of Tasmania's wildest natural environments, Launceston boasts a notable art and design scene and burgeoning foodie culture. Dotted with heritage buildings, it also has a distinctly genteel ambiance. From lingering over local craft brews to zip lining through the treetops, Tasmania's second largest city has much to offer.
Local produce in Launceston
The cool climate of Launceston's Tamar region has provided a fertile ground for some of Australia's most awarded wines. A short drive out of the city, indulge in a voluptuous pinot at one of over 30 wineries whilst enjoying majestic scenery. In the center of town, enjoy craft brews and a laugh with the locals at Saint John Craft Beer Bar, or try locally roasted coffee beans brewed to perfection at Amelia's - one of the hippest cafes in town.
Amelia's, 56 George St., Launceston TAS 7250; Tel: n/a; Website: Amelia's

Saint John Craft Beer Bar, 133 St. John St., Launceston TAS 7250; Tel: + 61 424 175 147; Website: Saint John Craft Beer Bar
Launceston adventures in nature
Only a 15-minute walk from the city center, you'll find the craggy cliffs and lush greenery of Cataract Gorge. Once a place of ancient Indigenous ceremonies, Cataract Gorge is popular with locals and tourists alike for walking, hiking, swimming, and views from the chairlifts. If you're feeling a little more adventurous, zip-lining and mountain bike trails await at the equally verdant Hollybank Forest Reserve, just a 20-minute drive from the city.
Launceston art and culture
Partly thanks to a strong student population, there is a young and vibrant culture to experience in Launceston. Junction Arts Festival, held over 5 days in early spring, celebrates performance, installation, and other activities throughout the streets. Launceston is also the proud home of "Design Tasmania," an association that organizes the annual state design awards. They also have a permanent exhibition space and shop where you can purchase work by local artists. Head to Sawtooth ARI to see emerging artists and a more experimental scene.
Launceston's history and architecture
Launceston is lined with buildings in architectural styles ranging from early colonial, to Georgian, and Victorian. The Queen Victoria Museum at Royal Park is an architectural highlight, and holds a collection of some of the city's most important art, design, and objects. To see a superb example of early Tasmanian everyday life, head a bit further out of town to Franklin House. Built in the early 1800s it is now the home of the National Trust of Tasmania. The stables, dwellings, and garden are still intact, and scones and tea can be enjoyed at the café.
Short day-trips from Launceston
Launceston is the perfect base for island discovery. The vibrant natural wonder that is the Bay of Fires can be accessed in an easy day-trip or coach tour. Situated along the famed East Coast route, it is one of Tasmania's most loved destinations. If you feel like a more leisurely day, breathing in the crisp Tasmanian air over a delicious lunch, take a chartered cruise on the Tamar River through Launceston's pristine landscapes whilst enjoying spectacular views of Cataract Gorge or Batman bridge.