A Guide to Historic Fremantle - a Port City with a Proud Past
A Guide to Historic Fremantle - a Port City with a Proud Past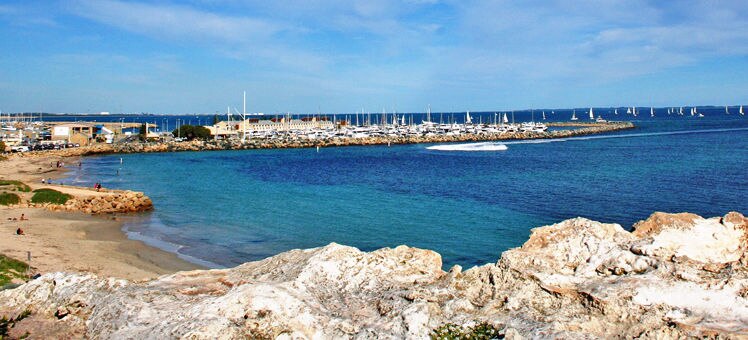 On the map it looks overshadowed by nearby Perth, but Fremantle has its own identity. Founded in 1829, the port city is among Western Australia's oldest settlements. It's filled with heritage buildings, and proud of its nautical ties. Laid-back and easy-going, "Freo" today is a vibrant blend of old and new, home to historic markets and trendy cafés. It's also within easy reach of other major attractions, including Rottnest Island.
Fremantle's historic center
Fremantle's center is amongst the best preserved of any city in Australia. Some 150 Victorian and Edwardian buildings from the late nineteenth and early twentieth centuries remain. The city also offers plenty of opportunity for you to explore its dark convict heritage. Fremantle Prison is the largest and most intact convict-built institution in Australia. The Roundhouse, also originally a jail, opened in January 1831, and is the state's oldest public building.
Fremantle Prison, 1 The Terrace, Fremantle, WA 6160 ; Tel: +61 8 9336 9200; Website: Fremantle Prison

Fremantle Roundhouse, Captains Lane, Fremantle WA 6160; Tel: +61 8 9336 6897; Website: Fremantle Roundhouse
Fremantle's maritime connections
Fremantle's connection to the sea has been strong since the settlement was founded. Its port, at the mouth of the Swan River, still ranks among the most important in Australia. In the harbor area you can tour the "Duyfken" 1606 Replica, an exact copy of the first European vessel to reach Australia. You can also visit the Western Australian Maritime Museum, home of the 1983 America's Cup-winning yacht, "Australia II." In the nearby Shipwreck Galleries, the remains of boats can be seen which weren't so lucky as they navigated Western Australia's treacherous coastline.
Shopping highlights in Fremantle
Fremantle offers rich pickings for shoppers, including fashion spanning mainstream labels to local designers, and Aboriginal art galleries. The area around Fremantle Markets is the central shopping hub. The markets themselves have been in operation for more than a century, and they're a meeting place for locals and visitors alike. It's a great place if you're looking for independent traders and fresh local produce. The markets are also a stage for busking musicians, who provide background entertainment as you browse.
Fishing Boat Harbour
Fremantle's Fishing Boat Harbour has been in operation since the early 1900s, and is now a commercial marina, as well as a functioning port. You'll find a host of attractions, including boat trips, fairground rides, and even a brewery. The harbor is also a great place to sample locally caught fish and seafood. The chef at harborside Joe's Fish Shack was once a fisherman himself, so he certainly knows his trade. Close by, the house specialties at Fremantle Mussel Bar are a must-try.
Day trips from Fremantle
It's more than worth making time to explore the region around Fremantle, and there are plenty of excursions available. The state capital Perth is 30 minutes' drive away, and offers all the attractions of a major city. A breezy 30-minute boat ride gets you to Rottnest Island, home of the quokka, a cuddly marsupial that always seems to be smiling. You can also join whale-watching cruises, or head inland to the Swan Valley wine-growing district. The striking rock formations of the Pinnacles Desert are less than 3 hours' drive from Fremantle.