What do See and Do in Alibaug - From Modern Beach Life to Jewish Heritage
What do See and Do in Alibaug - From Modern Beach Life to Jewish Heritage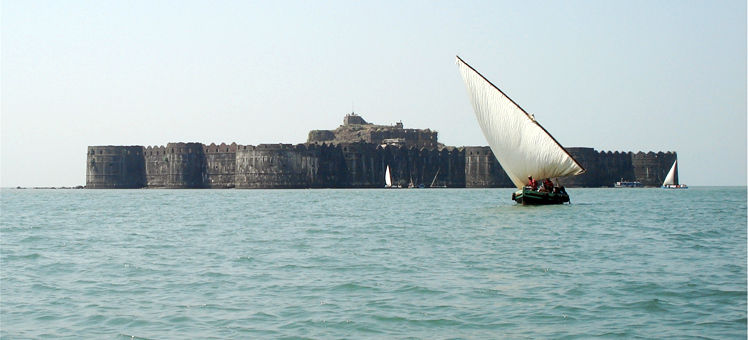 A bustling seaside getaway, Alibaug fills up with city dwellers who come here for a rejuvenating break. While pottering around the beaches is the favorite pastime for visitors, there's a whole lot more to do in and around the town. You can catch glimpses of Alibaug's naval base origins in its forts, and retrace the history of Judaism in India at Jewish settlements.
Beach hopping and water sports
Alibaug's entire stretch of coastline comprises one beach after another. Alibaug Beach is where visitors flock to soak their feet, take horse rides, and wade through the waters to reach Kolaba Fort, which sits atop black rocks just off the coast. If you are looking for thrills, head 10 km south to Nagaon Beach where a range of water sports awaits. You can glide across the calm waters of the Arabian Sea aboard a banana boat, or get a bird's-eye view of Alibaug as you parasail through the clouds.
Nagaon Beach, Nagaon Village, Alibaug, Maharashtra 402204; Website: Nagaon Beach
Exploring historical sites
The forts are the most visible legacy of Alibaug's Maratha past. While many still stand, the one at Khanderi should definitely be on your itinerary. Visible from Thal Beach, the fort walls completely enclose the tiny island of Khanderi. The sparse interiors house metal cannons, a mausoleum of a local saint, and a towering lighthouse built when the British took over. Around 20 km south of Khanderi, Chaul showcases Portugal's association with the Konkan Coast. Now ruined, the Revdanda and Korlai forts house fallen cannons, churches, and engravings from the 16th century.
Korlai Fort, Korlai Town, Kashid, Maharashtra 402202; Website: Korlai Fort
Discovering Jewish settlements
After years of traveling around Asia, the Bene Israel people settled down in India centuries ago. Even today, in the by-lanes of Alibaug and its surrounding areas you can glimpse this dwindling community's ways of life. Near Alibaug Beach, Magen Aboth Synagogue's pale-blue facade displays the Star of David at the top. Inside, gold-hued lamps hang low and light up traditional cloth scrolls. There's also a Jewish cemetery in nearby Navgaon, with a whitewashed arch that serves as its gate. The cemetery is dotted with tombstones, some of which date back to 1774.
Magen Aboth Synagogue, Israel Lane, Sai Nagar, Alibaug, Maharashtra 402201; Tel: +91 2141 238 277; Website: Magen Aboth Synagogue
Diving at Murud-Janjira
Around 55 km south of Alibaug is Murud-Janjira, an imposing fort with 22 rounded bastions. While the fort itself has always been popular, many visitors now flock to Murud-Janjira beach to participate in dives. A few areas have been earmarked for underwater exploration, so scuba diving enthusiasts can queue up, after training, to explore the beauty of the Arabian Sea.