A Guide to Matheran - Markets, Waterfalls, and Mountain Views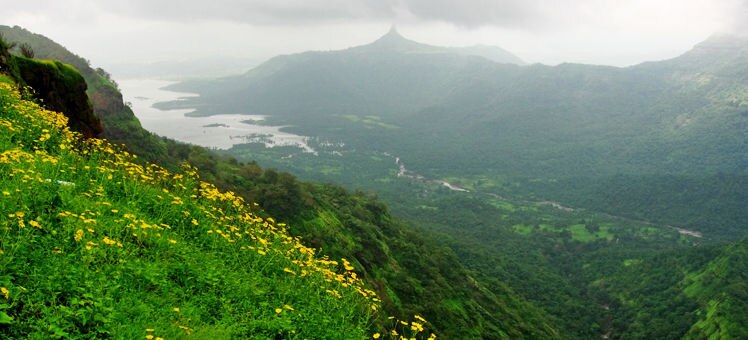 If you're looking for a break from the noise and the bustle of city life, then a trip to the peaceful hill station of Matheran might be exactly what you need. Just 83 km from Mumbai, high in the Western Ghats mountain range in Maharashtra, Matheran is one of the smallest and most popular hill stations in India.
The journey to Matheran
Matheran has the rare distinction of not allowing any cars within 3 km, so your trip begins with deciding how to get there. You can travel 3 hours by car or taxi from Mumbai to Dasturi Naka, then ride the last leg on horseback. Another alternative is to hop on board the Toy Train, a 20 km trip from Neral that winds up the mountain, providing breathtaking views. If you want to be immersed in nature from the start, trekking via the Garbett Point lookout is a scenic option which includes a rigorous 800-meter climb.
Exploring the town
On arrival, simply strolling through Matheran's tree-lined streets and breathing in the hill station's cool, fresh air brings a sense of calm. The town has been declared an "eco-sensitive zone" by the Indian government, so cars aren't allowed here. You'll feel as though you've gone back in time as you walk down mud streets and see wild monkeys running through the legs of slow-moving packhorses. You can hitch a ride on a hand-pulled cart or visit the market and taste sweet, black berries known as jambhul in Marathi.
Kapadia Market, Mahatma Gandhi Road, Matheran 410102, Maharashtra; Website: Kapadia Market
Viewpoints around Matheran
At an altitude of 800 meters, Matheran offers impressive bird's-eye views of the surrounding landscape. There are approximately 38 stunning viewpoints within hiking distance, each with distinct vistas of valley floors and mountains. At Panorama Point you can enjoy a complete 360-degree view, while Porcupine Point (also known as Sunset Point) is a good spot for seeing spectacular sunsets. Hart Point offers enchanting views of waterfalls and, as darkness falls, you'll see the distant lights of Mumbai begin to sparkle.
Panorama Point, Panorama Road, Matheran 410102, Maharashtra; Website: Panorama Point

Porcupine Point, Matheran 410206, Maharashtra; Website: Porcupine Point
Matheran after dark
Life in Matheran doesn't come to a stop when the sun sets. On the contrary, the store-lined marketplace comes alive as travelers gather to check out souvenirs, jewelry, leather goods, and handicrafts from different states across India. Chikki, a popular snack made from peanuts, jaggery (a local sugar), and a variety of spices can be found at many stores. There's also a wide selection of restaurants in town and if you're still seeking entertainment after dinner, there are video game parlors in the market that stay open late into the night.