Good to Know - Travel Tips for a Vacation in Munnar, Kerala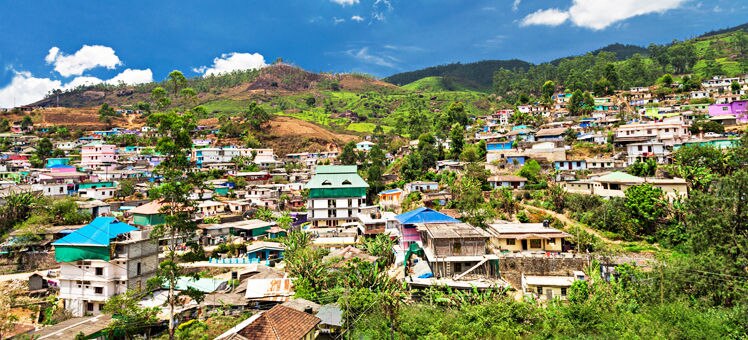 A peaceful hill station, set among tea plantations in the Kannan Devan Hills, Munnar makes a good base for exploring the Western Ghats. The area is renowned for its mild climate and warm hospitality. Munnar has long been a popular honeymoon destination and is gradually drawing more international visitors. You can see bungalows and churches constructed by British settlers, and go walking in the hills.
Best time to travel
The most popular time of year to visit Munnar is during the Indian summer, from March until May. During these months, the maximum temperatures up in the hills remain a few degrees cooler than down on the plains. You should bring waterproof and warm clothing, especially if you plan a visit during the monsoon, from June until September. Traveling outside of the summer season means you'll experience mild evenings, run into fewer people, and be able to find hotels with lower prices.
Not to miss
The Tea Museum, at the Nallathanni Estate, tells the history of tea production in the Kannan Devan Hills. You'll gain an insight into the tough lives of early planters, who cleared dense forests and planted the first tea bushes, and see antique tools and office equipment. For panoramic photo opportunities over the surrounding landscape head to Lockhart Gap, where you can also go rock climbing. Mattupetty is a popular picnic spot where you can row a boat on the placid lake and spot wild elephants on the shoreline.
Getting around
The closest international airport to Munnar is 120 km away at Cochin (COK). Madurai (IXM) is 165 km distant, in the neighboring state of Tamil Nadu. The nearest major railway station is Ernakulam Junction, which is about 120 km from Munnar and linked to the town by National Highway 49. Air-conditioned buses and hire cars with drivers are usually the most convenient methods of getting to Munnar. If you're traveling locally then taxis and 3-wheeled auto-rickshaws, known locally as "autos" are inexpensive and, if you ask, can usually be hired for a day or half-day.
Cuisine
Indian food dominates the menus of restaurants in and around Munnar. You'll find several vegetarian restaurants, plus places serving Keralan dishes, a delicious cuisine that's characterised by the use of creamy coconut milk, curry leaves, and locally grown spices. Use your hands to eat a crispy, pancake-like masala dosa or to tear apart a flaky paratha. If you want Western food ask for "Continental" dishes, which you can usually find in international hotels, or head to Munnar's Fire-Grill Restaurant. A handful of places also serve Chinese dishes, though some have been adapted for the Indian palate.
Customs and etiquette
If you visit Hindu temples or Muslim mosques, remove your shoes first and leave them outside. The society in and around Munnar is relatively conservative and public displays of affection are not usually considered appropriate. Wearing clothing that covers the shoulders, thighs, and cleavage helps avoid unwanted attention. Tipping for services is not mandatory but anything from a few rupees to 10 percent when dining in restaurants is usually appreciated. At markets and in some shops the pricing is flexible, so you'll often be able to negotiate heavy discounts.
Fast facts
Population: 68000

Spoken languages: Malayalam and English, with some Tamil and Hindi.

Electrical: 230 volts, 50 Hz, plug type C, D, M

Phone calling code: +91 4865

Emergency number: Ambulance: 102; Fire: 101; Police: 100