Seoul Entertainment Guide - For fun, recreation, and relaxation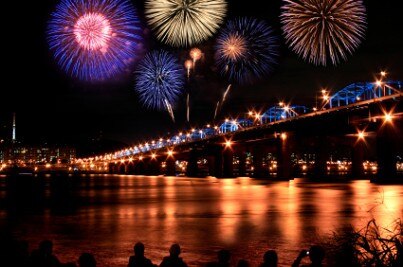 People from all over Korea travel to Seoul to party, shop and play sport and visitors from all walks of life will find plenty to do here. Whether you want to play golf, enjoy the vibrant nightlife or watch a play at the theater, Seoul has something for everyone.
Most of Seoul's bars and clubs can be found in Itaewon Street, and this is a good place to drink and dance the night away. Live music is popular here and many of the most popular bars and clubs stay open 24 hours a day.

Shopping is also a popular evening activity as many of the markets and malls stay open until midnight. Those in search of vibrant activity can also explore one of Seoul's theme parks or watch a show at the theater.


Magic Island – Seoul's Theme Park
Located in Songpa, Magic Island is popular with visitors of all ages. This large and vibrant theme park is best visited during one of the special festivals, which are held during holiday periods such as Halloween and Christmas and there are special parades each day.


Lotus Lantern Festival – Seoul's Buddhist Festival
This colorful festival is held in April to park Lord Buddha's birthday and features a special flea market, a lantern-making event and an outdoor stage. The highlight of the festival is the Lantern Parade, which consists of hundreds of monks carrying beautiful hand-made lanterns in a procession from Chogyesa Temple.
Seoul Ballet Theater – Seoul's Cultural Theater
Offering visitors to Seoul a dose of culture, the Seoul Ballet Theater is located in the Gwacheon Citizen's Hall. Regular performances include favorites such as the Nutcracker Suite and Swan Lake.


Spas and Saunas – Seoul's Lifestyle Treatments
Spending time at public saunas and spas is a big part of social life in Seoul. These public baths feature a wide range of services such as overnight accommodation, shoe cleaning and hair cutting. Some of the grandest spas include the Spa Grand Hyatt Seoul and Park Club Spa and Fitness Centre.


Little America – Seoul's Nightlife
Often referred to as Little America, tourists and students head to Itaewon after the sun sets. The roads here are lined with numerous restaurants, bars, clubs and music venues and this is a great place to listen to live jazz.

Find more information about Seoul and hotels in the area:
Seoul hotels | Korea hotels | Seoul Beach hotels | Seoul Family hotels