A Toronto travel guide – a stunning cityscape, lake vistas and live hockey
A Toronto travel guide – a stunning cityscape, lake vistas and live hockey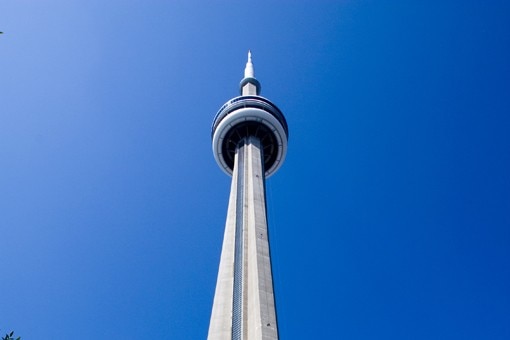 Take a Toronto vacation for dazzling skyscrapers and picturesque lake views. Book your Toronto hotel and experience the thrill of a live hockey game or take in an orchestral performance in Canada's largest metropolis.
Dinosaurs and hockey
The Royal Ontario Museum leapt into the 21st century when it added the striking Crystal Wing, a trademark Daniel Liebeskind shard-like structure. Head inside Canada's top natural history museum to stand in the shadow of a 90-foot Barosaurus skeleton. The nation's favorite sport is celebrated at the Hockey Hall of Fame, which has displays of equipment and interactive hockey games.


Art and music
Immerse yourself in culture on your Toronto vacation, starting at the Art Gallery of Ontario. Designed by Canadian Frank Gehry, it features 73,000 works of art. The Entertainment District is home to Toronto's top music venues. Don't miss the ornate Massey Hall and Roy Thomson Hall, where the Toronto Symphony Orchestra performs.
Retail therapy
Spend an afternoon browsing the 285 shops of downtown's Eaton Centre, a shopping mall near many Toronto hotels. Queen West is the place to find cutting-edge boutiques and the Bloor-Yorkville neighborhood is Toronto's upscale shopping district. Here, Holt Renfrew and Hazelton Lanes fill their racks with Manolo Blahnik shoes and Armani suits.


Global cuisine
Sophisticated wine bars and restaurants line the streets of the Financial District. The aromas of Middle Eastern grilled meats and Asian spices fill the air in Cabbagetown, which offers a multitude of international restaurants. Look for creative flavor pairings and artistic restaurant design at bistros in Bloor-Yorkville.