10 Best Things to Do in Bangkok for Girls
Best Ladies' Activities in Bangkok
There are many great things to do in Bangkok for girls and there won't be time to get bored in this city. During the day, you can spend hours exploring expansive shopping malls and enjoying delicious street food, while evenings range from glitzy ladyboy cabarets to a night in your dancing shoes at vibrant nightclubs. Whether you're looking for a totally girly experience with a day at the spa or want to get active by trying Muay Thai, our list of ladies' activities in Bangkok caters to just about any preference.
1
Free drinks on Ladies' Nights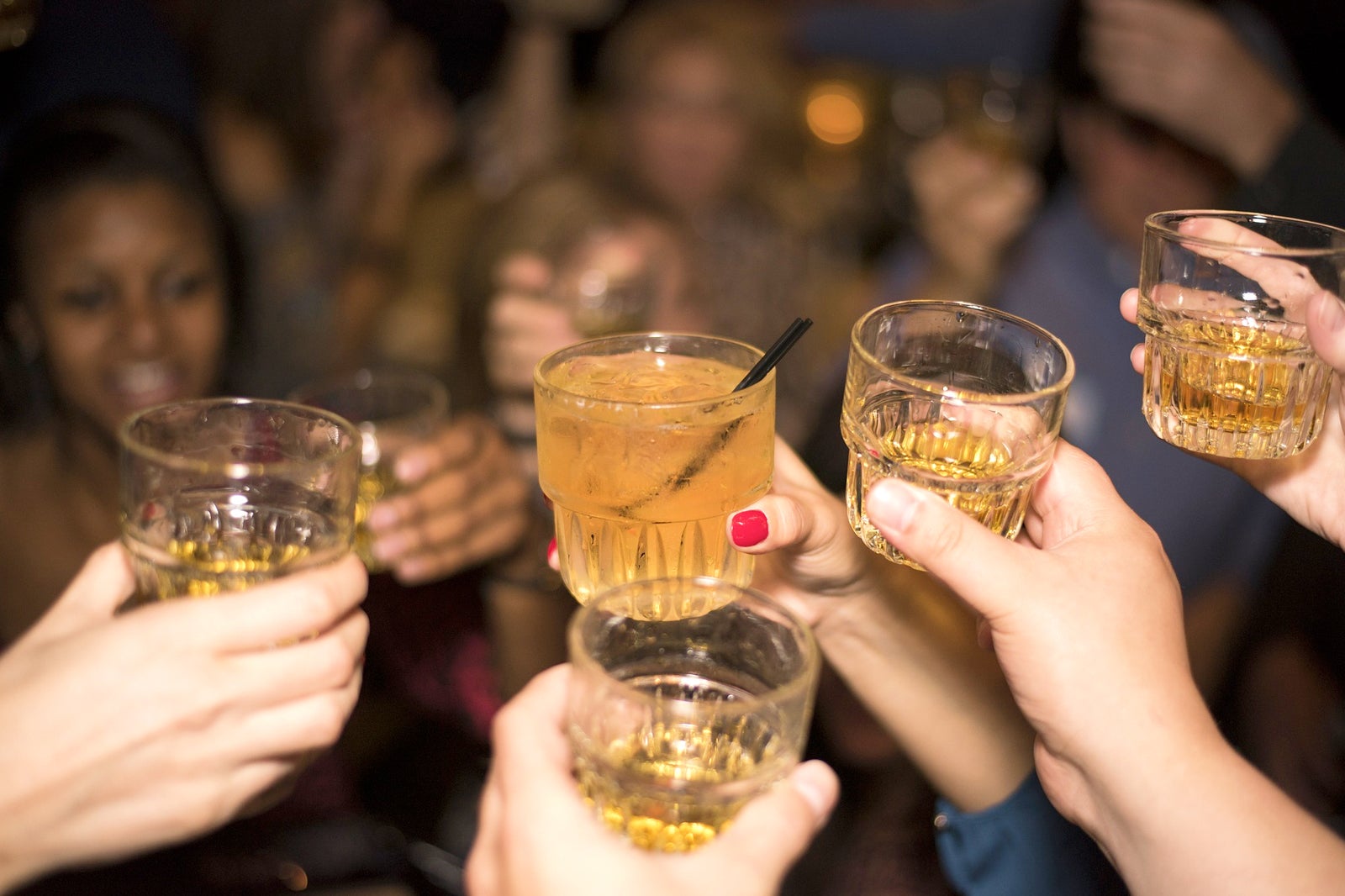 Almost every night of the week there's somewhere in Bangkok that will be offering free or heavily discounted drinks for women. These events come in a wide variety, whether you're looking to sip champagne at a 5-star hotel or keep it casual in a British-style pub. Ladies' Nights usually take place on Wednesdays or Thursdays, with offers such as waived cover charge and complimentary signature cocktails all night long.
2
The Sukhothai Bangkok's Chocolate Buffet at The Salon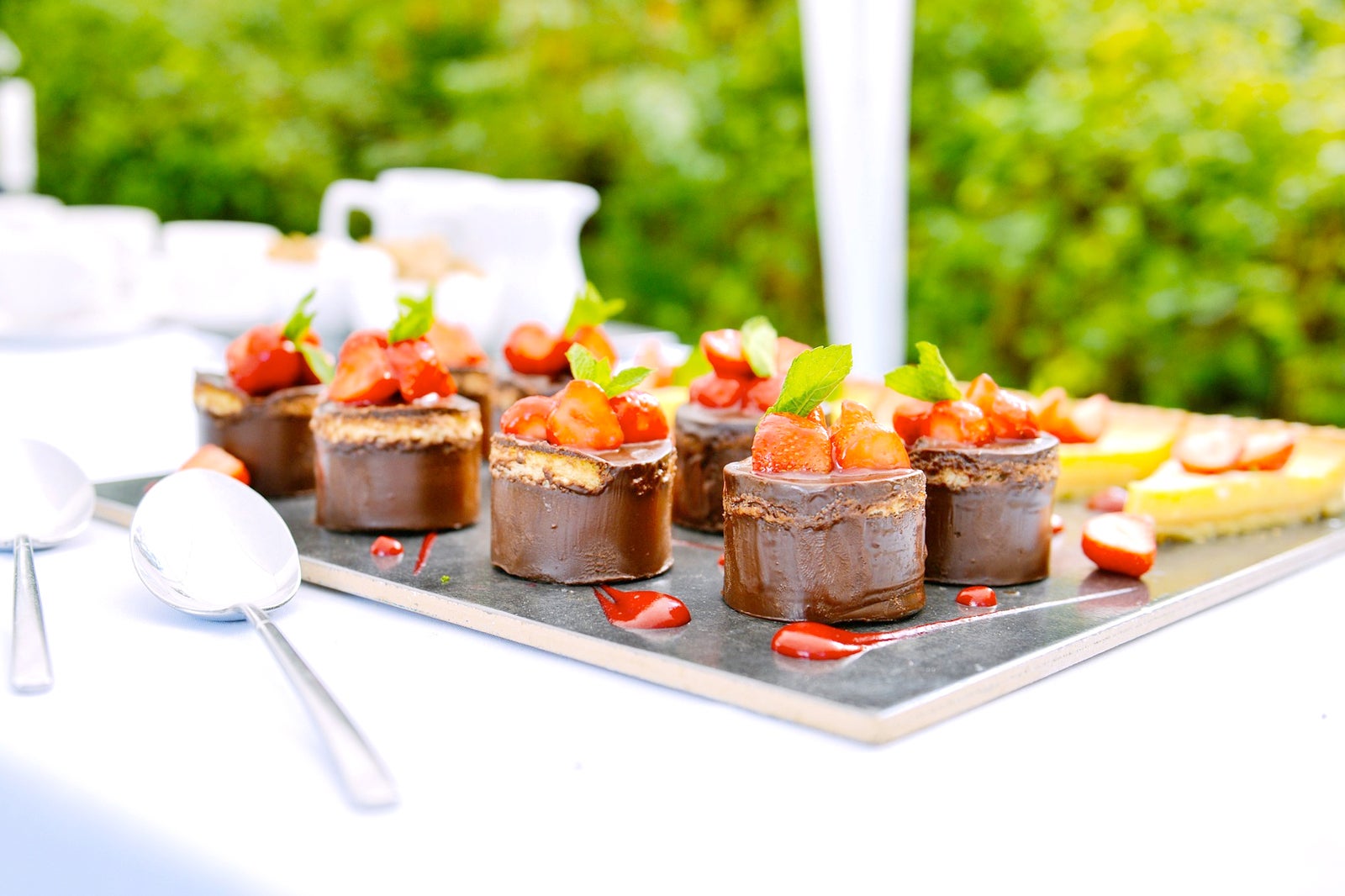 The Sukhothai Bangkok hosts its famous Chocolate Buffet at The Salon from Fridays to Saturdays. The lounge overlooks a stunning water garden with fountains, but the best view is the buffet, with so many options that you'll need all 3 hours to work your way through the selection. The savoury table includes sushi, mini chicken pies, cucumber sandwiches, and classic chicken satay.
Over on the sweet side, you'll find 16 types of raw chocolate, including 100% cocoa, white chocolate, and milk chocolate encrusted with hazelnut. Their hot chocolate is made by melting squares of pure chocolate, before topping it with whipped cream. The afternoon tea at this Bangkok hotel is not only delicious but also great value.
3
Retail therapy at Bangkok's shopping malls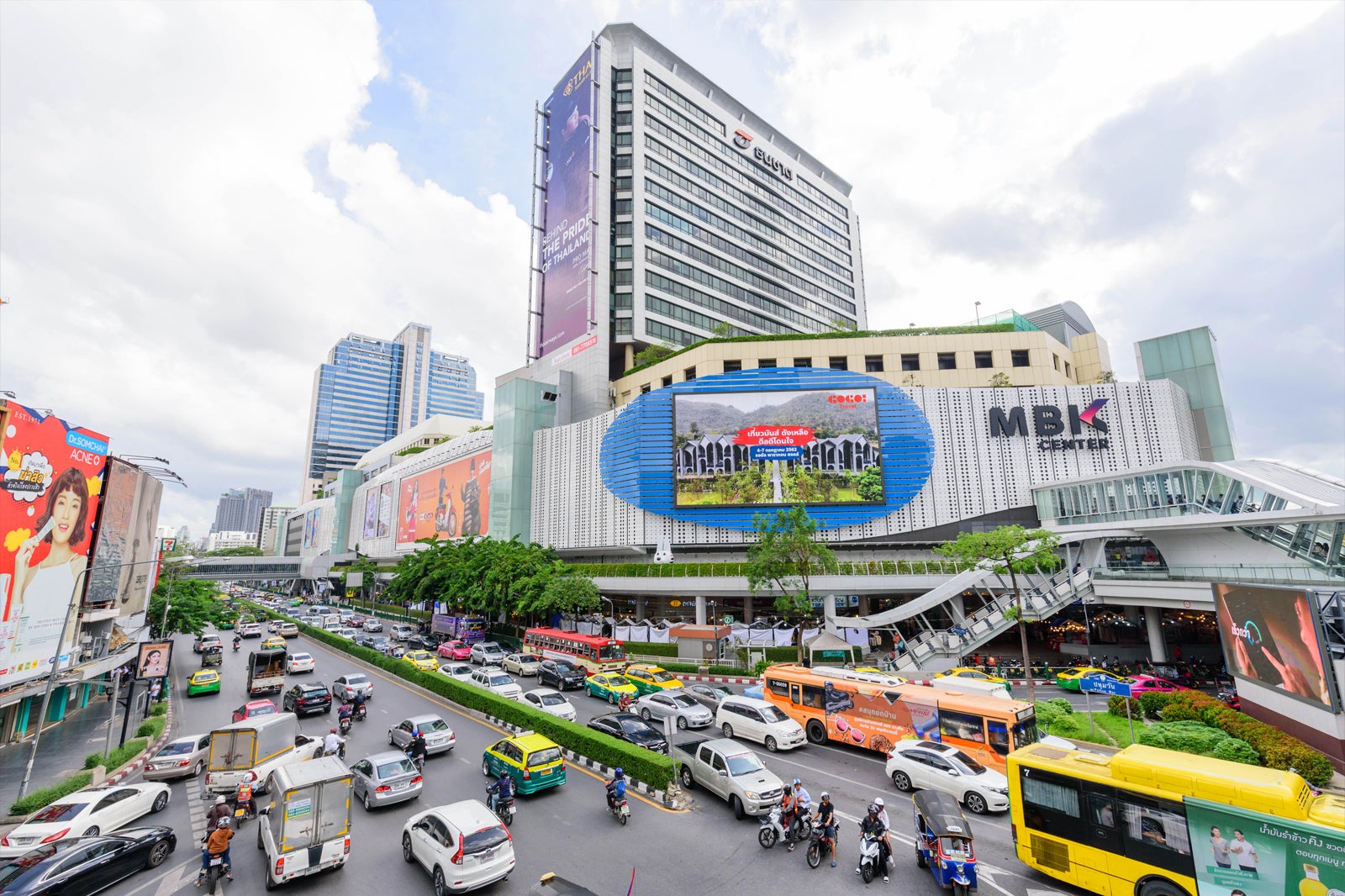 Many women visit Bangkok for the city's fabulous shopping options. Make sure you wear your comfiest shoes because this mile of shopping incorporates over 4,300 shops and stalls and covers around 1.2 sq km. That's a lot of shops, and it could easily take an entire day to browse all the racks. Start before the crowds at Platinum Fashion Mall where you can check out discount bargains, then funky Siam Center before heading into the warren that is Siam Square, where you can find up-and-coming designers. CentralWorld is one of the biggest shopping malls in Bangkok, while Gaysorn is known for luxury designer goods.
4
Explore further with a cycle around Ko Kret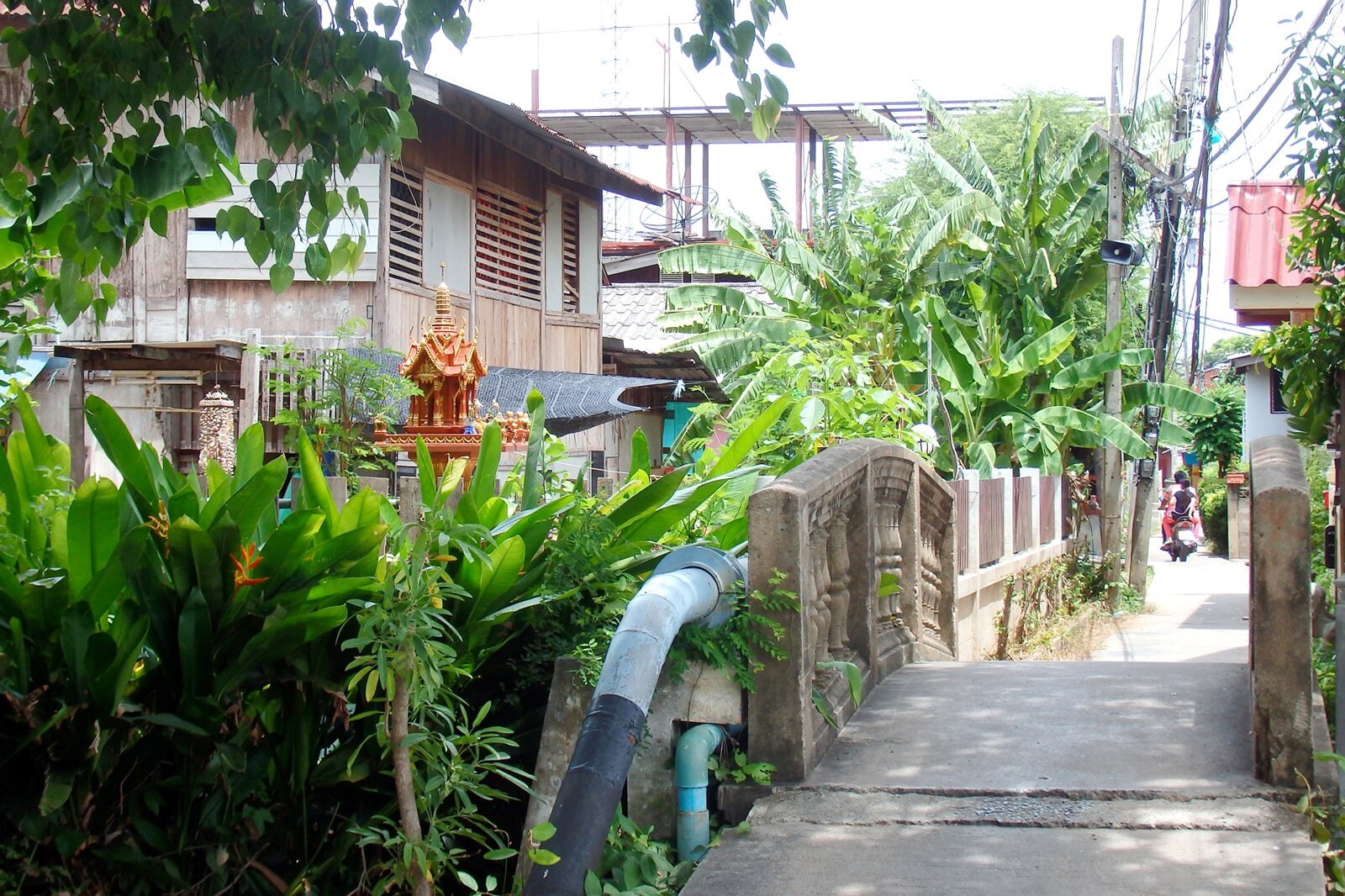 Ko Kret is a small island in the middle of the Chao Phraya River that gives you an idea of how Bangkok probably looked over 100 years ago. Famous for pottery and unusual temples, a bike tour around this islet is an excellent way to enjoy Ko Kret, as the pace of life here is rather leisurely. The ride is suitable for everyone, following the canal paths that are mercifully free of the usual traffic you find in the city.
photo by mohigan (CC BY-SA 3.0) modified
5
Show the boys how it's done at Muay Thai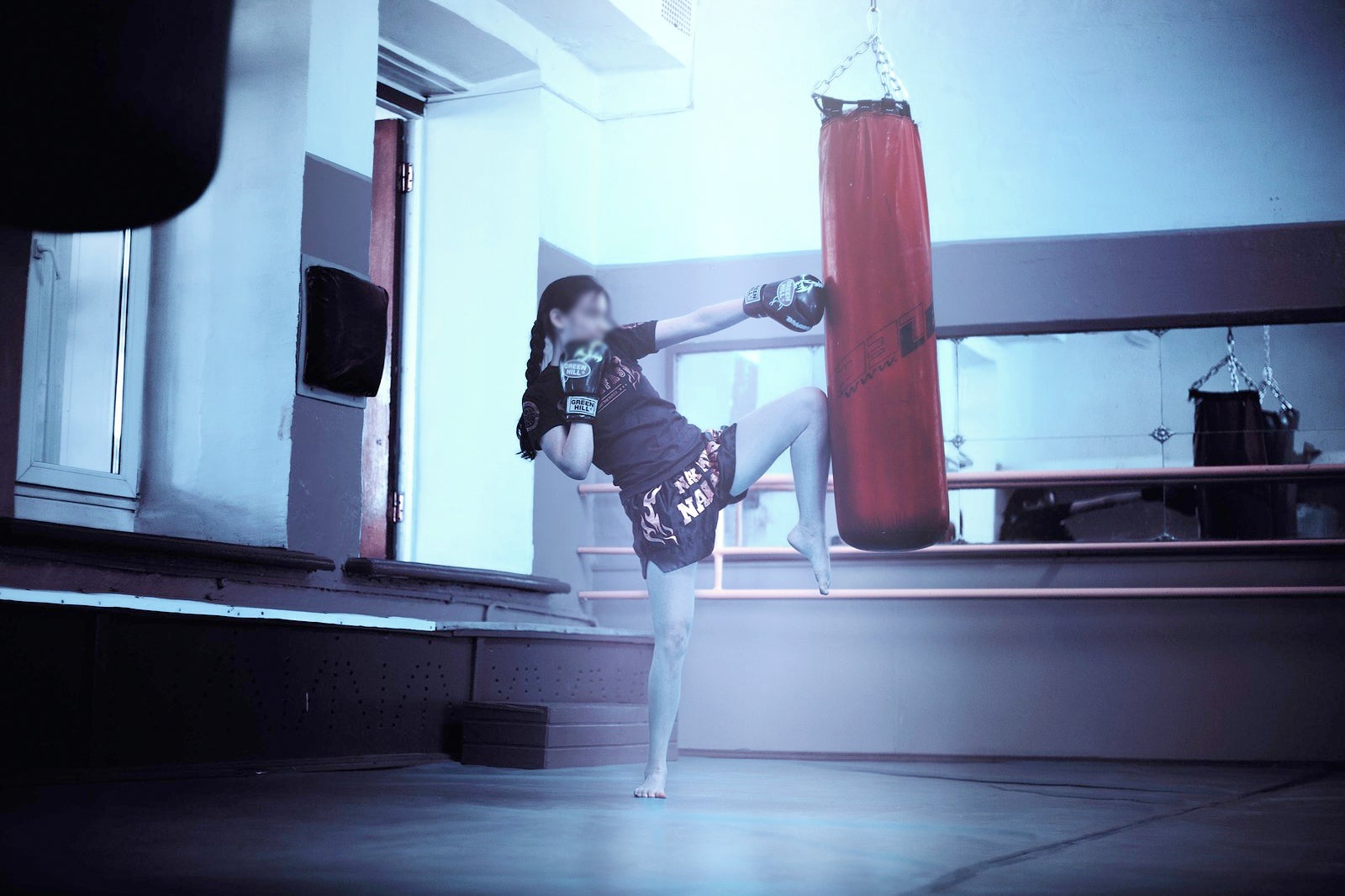 Luktupfah Muay Thai is one of the best places in Bangkok to learn the art of Thai boxing. The camp looks serious enough to make you feel a little nervous: these guys have trained the Lebanese Special Forces and the Vietnamese under-18s boxing team. A session here is still great fun though, and if you are a beginner, you can start to get to grip with the basic kicks and blocks. Ladies train here on most days. The team speaks a decent level of English and are super friendly and quite patient.
Location: 15 On Nut 65 Alley, Lane 8, Prawet, Bangkok 10250, Thailand
Open: Monday–Saturday from 6.30 am to 7.30 pm (closed on Sundays)
Phone: +66 (0)86 101 4701
6
Unleash your inner Britney or Whitney at Yes! R&B Karaoke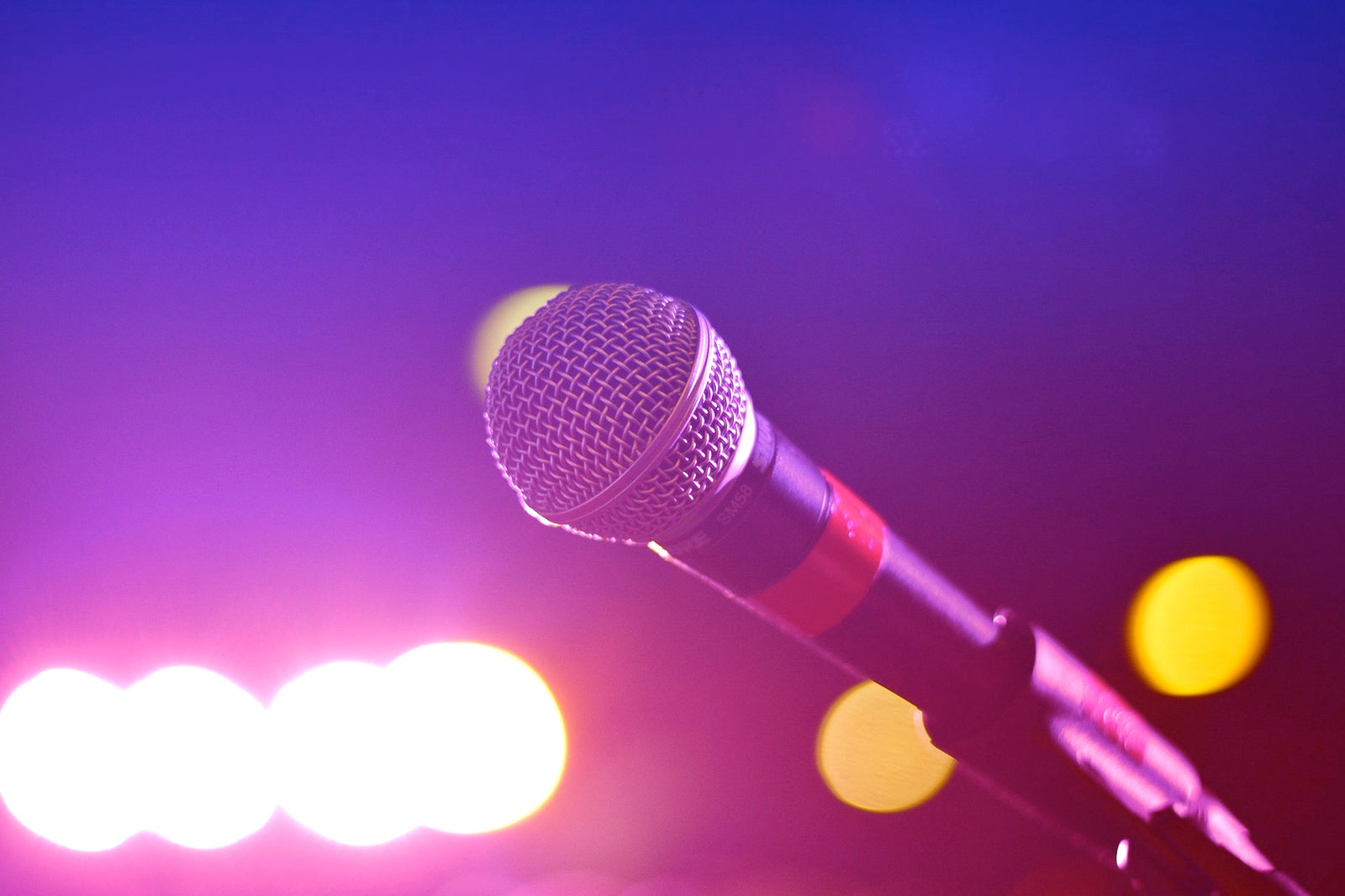 Yes! R&B Karaoke is in Thonglor, about 15 minutes from the Thong Lo BTS Skytrain Station. The private and soundproof rooms have interesting themes, including teddy bears, motorcycle taxis, a disco room, and even a prison. There are over 100,000 songs to choose from, so start warming up those vocal cords for a rendition of Madonna's Material Girl with you and your besties.
Location: Arena 10, Thonglor Soi 10, Bangkok 10110, Thailand
Open: Daily from 6 pm to 1 am
Phone: +66 (0)2 392 3774
7
Party the night away at Tapas Café Bangkok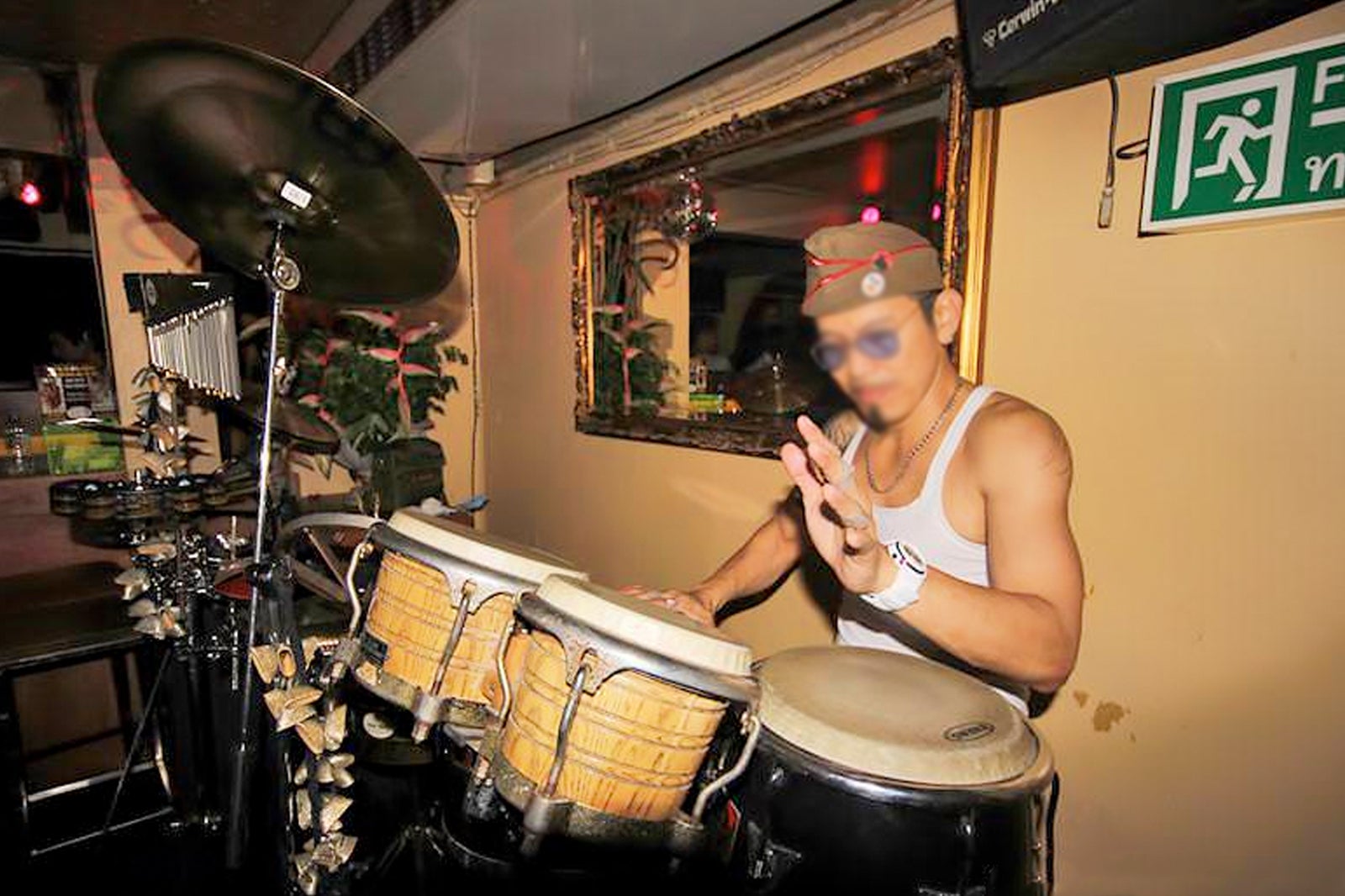 Located along Bangkok's famous gay street, Tapas Café has a fabulous combo of hip-swaying music, moreish frozen cocktails, and the fact that it transports you from the bustling lanes of Bangkok to the cool shores of Ibiza. If you head there early, grab a bite of Mediterranean cuisine and a jug of sangria at the restaurant downstairs before heading upstairs to boogie on the dancefloor, which starts getting busy after 10pm. The crowd is fun-loving and knows how to party, but if your feet start to hurt, head up to the roof where you can take a breather.
Location: 78 Silom 4 Alley, Khwaeng Suriya Wong, Bang Rak, Bangkok 10500, Thailand
Open: Daily from 4 pm to 1 am
Phone: +66 (0)2 632 9955
8
Join a tasty food tour to discover amazing street food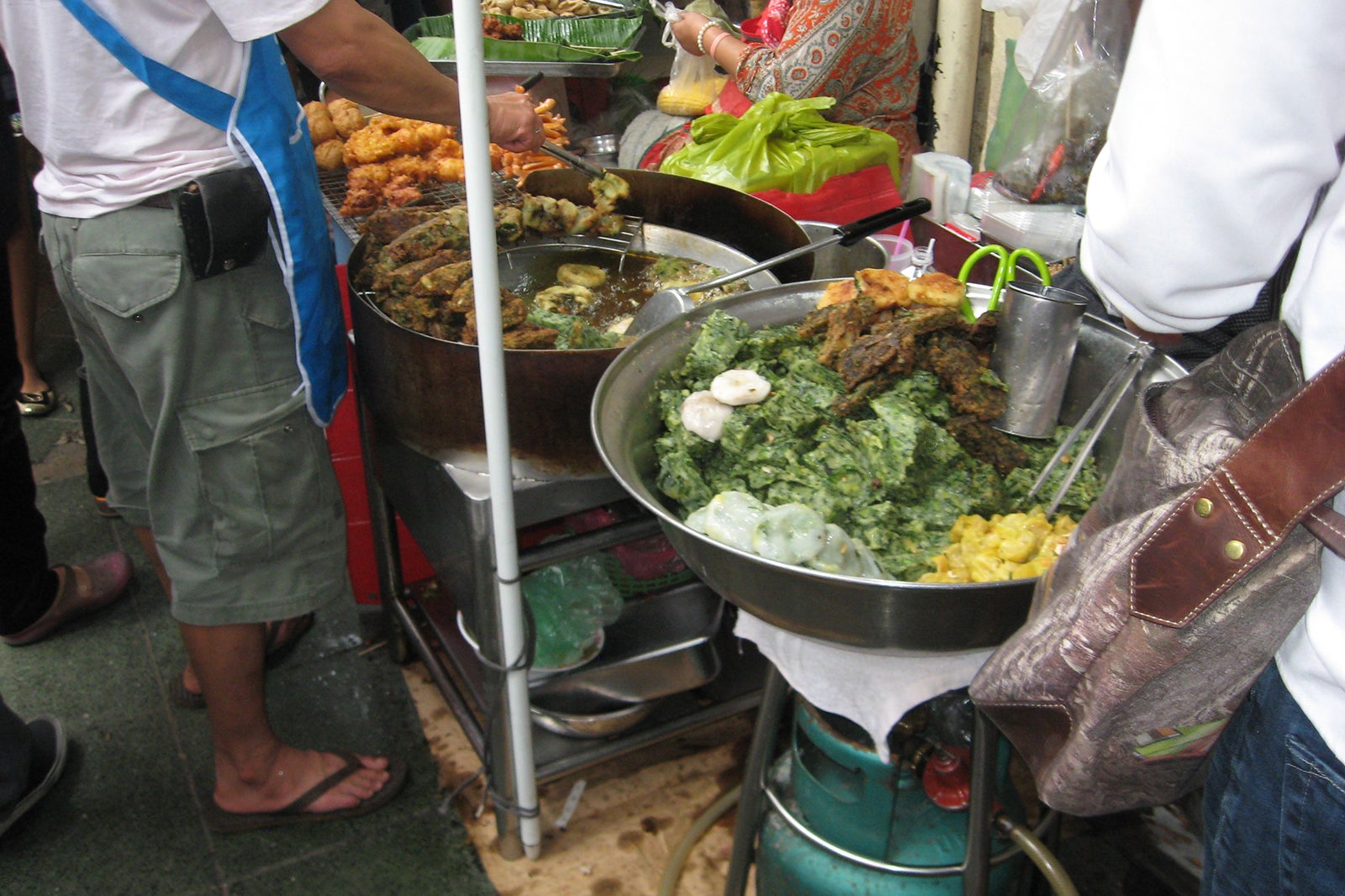 If your experience of Thai food hasn't got much further than pad Thai and spring rolls, it's a good idea to join a tasty half-day food tour of Bangkok. Friendly English-speaking guides take you all over the Old Town near Saphan Taksin BTS Skytrain Station to sample dishes from street stalls and local restaurants. They can also tell you a bit more about the history of this beautiful old area of Bangkok. You even get a boat trip across the Chao Phraya River.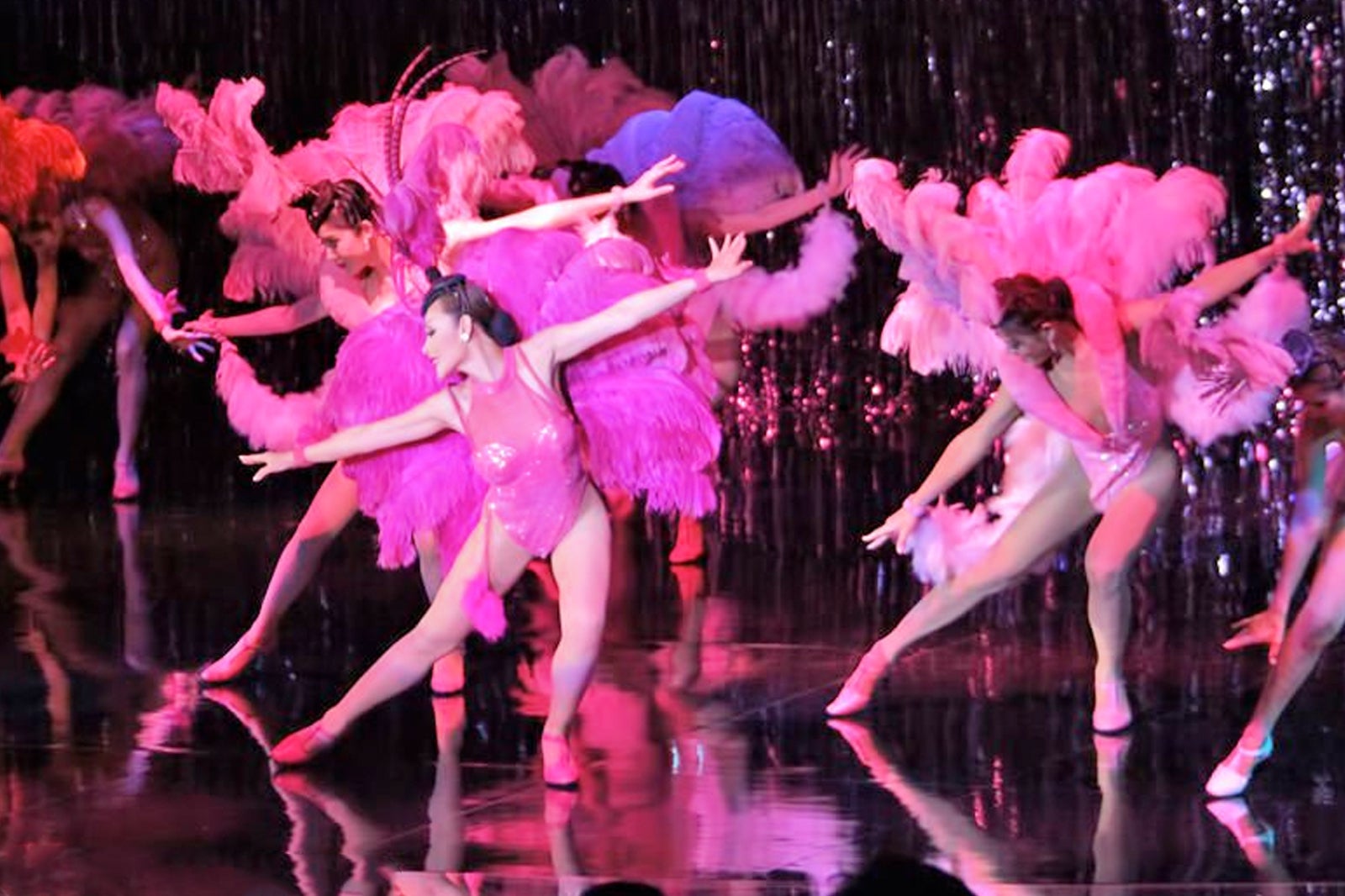 Ladyboys are synonymous with Bangkok, and if you are looking for a giggle and some extra special showmanship (or should that be womanship?), we recommend an evening enjoying one of the city's famous cabaret shows. Funny, camp and very charming, you'll wonder what lies beneath the sequinned costumes and mime along with the best of them.
Our favourite show is Cabaret Calypso at Asiatique, an evening market where you can shop and grab dinner before (and after) the performance. Some of the ladyboys are so stunning you may even be slightly jealous that men were blessed with such good looks, but mostly it's just a riot of feather boas, high kicks, and some classic show tunes.
10
Get pampered at an amazing spa
All the running around over town can make you feel quite exhausted, but never fear, because Bangkok is a city where you can enjoy luxury spa treatments at attractive prices. With a long history in the practice of massage, you are in very good hands. Whether you are looking for a simple and quick treatment in a traditional setting or an entire package complete with facial, scrub, massage and wrap at a 5-star hotel, Bangkok has it all.