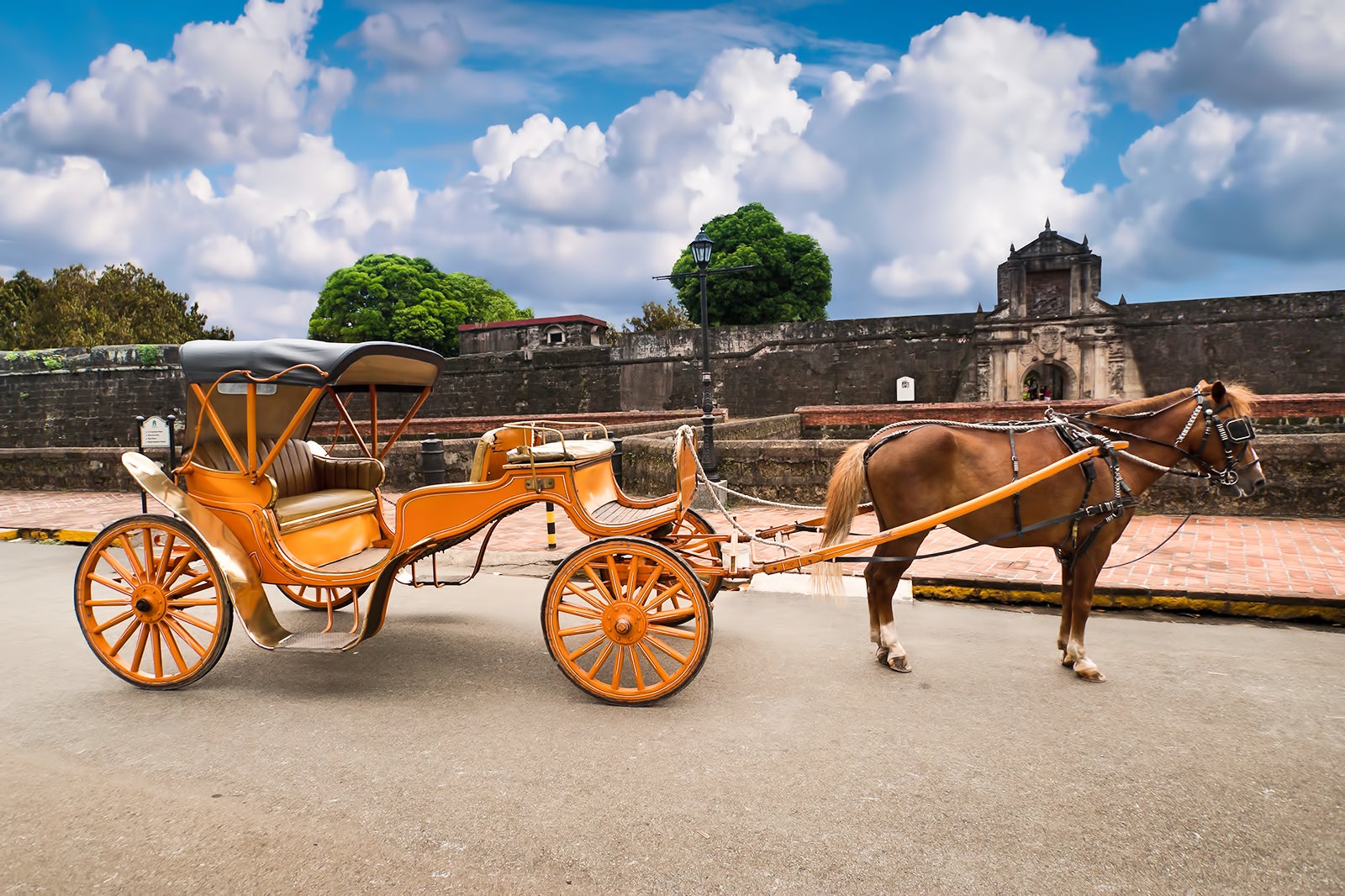 Fort Santiago is a 16th-century citadel, a national landmark and a shrine to the hard-won freedom of the Philippines. It's been a cornerstone of the country's history, seeing the defeat of Rajah Sulayman the Spaniards, the invasion of the Chinese led by Limahong, and the first raising of the US flag that declared the beginning of American rule.
The solid stone structure has an Italian-Spanish architectural style. Miguel Lopez de Legaspi built the fort for the newly established Manila City and named it after Spain's patron saint – St. James the Great. It's also known as Fuerza de Santiago in Spanish or Moog ng Santiago in Tagalog.
Fort Santiago in Manila - one of the highlights of 16 Best Things to Do in Manila (Read all about Manila here)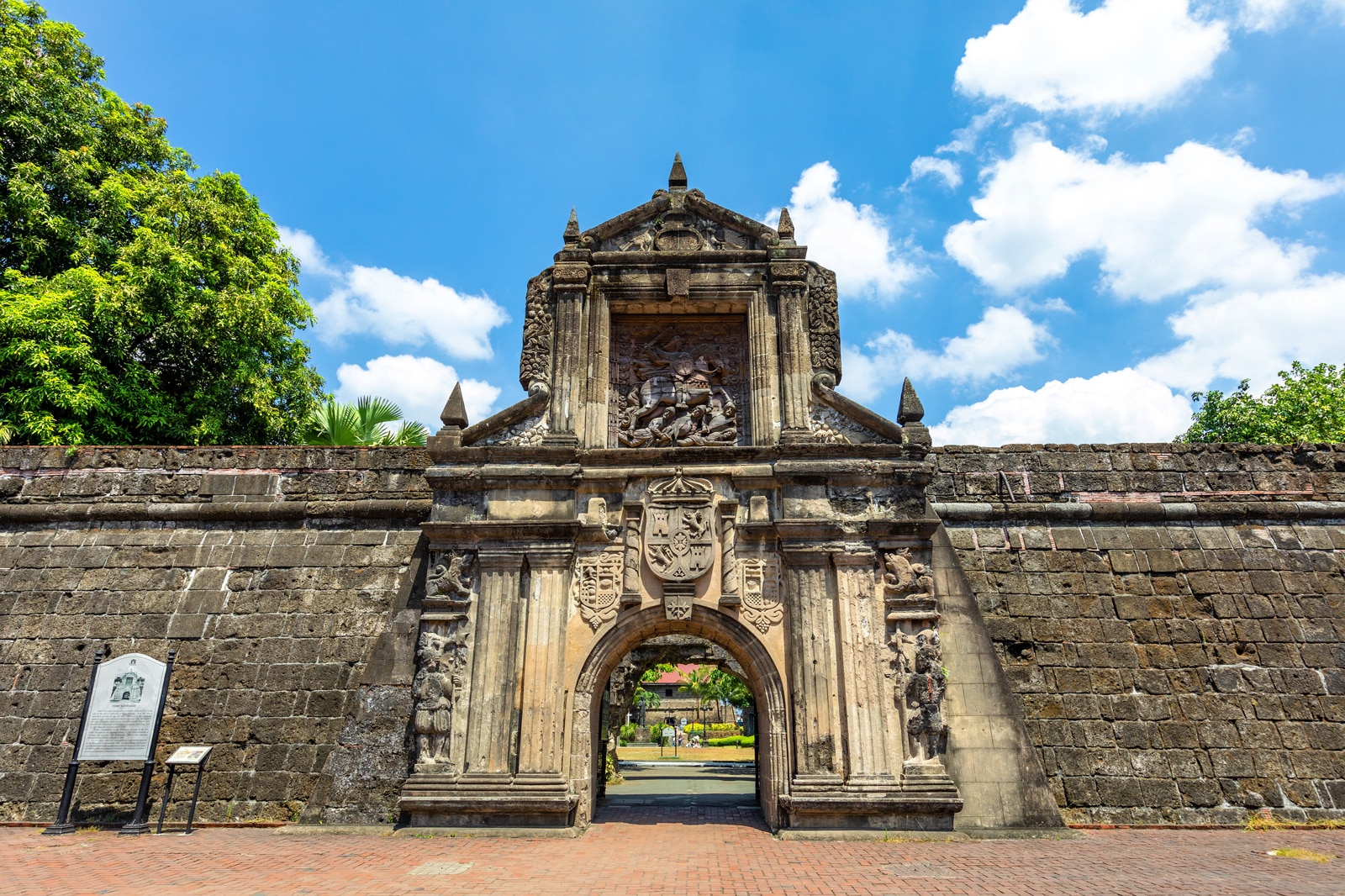 Fort Santiago highlights
Right by the Pasig River and containing the green Plaza de Armas, Fort Santiago is a great spot for family picnics and other open-air activities. But if you're visiting for the history, you certainly won't be disappointed.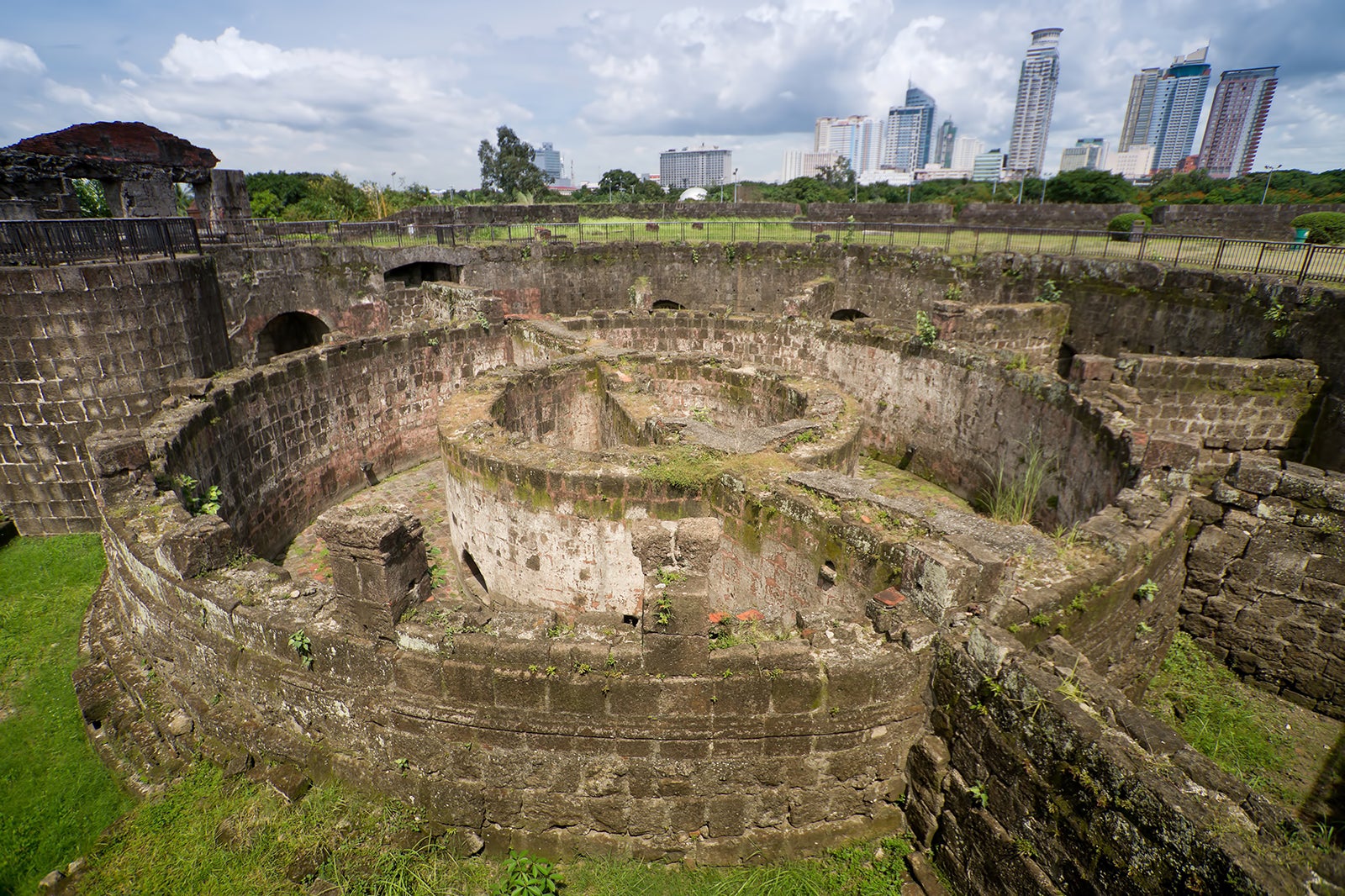 The fort served as a prison for national hero Jose Rizal before his execution in 1896. The Jose Rizal Museum was set up to display related memorabilia and to honour this great man. To commemorate the final walk from his cell to the firing squad, his footsteps have been embedded onto the ground in bronze. Another feature worth checking out is a white cross that commemorates the bravery of the freedom fighters who were imprisoned in the dungeons here.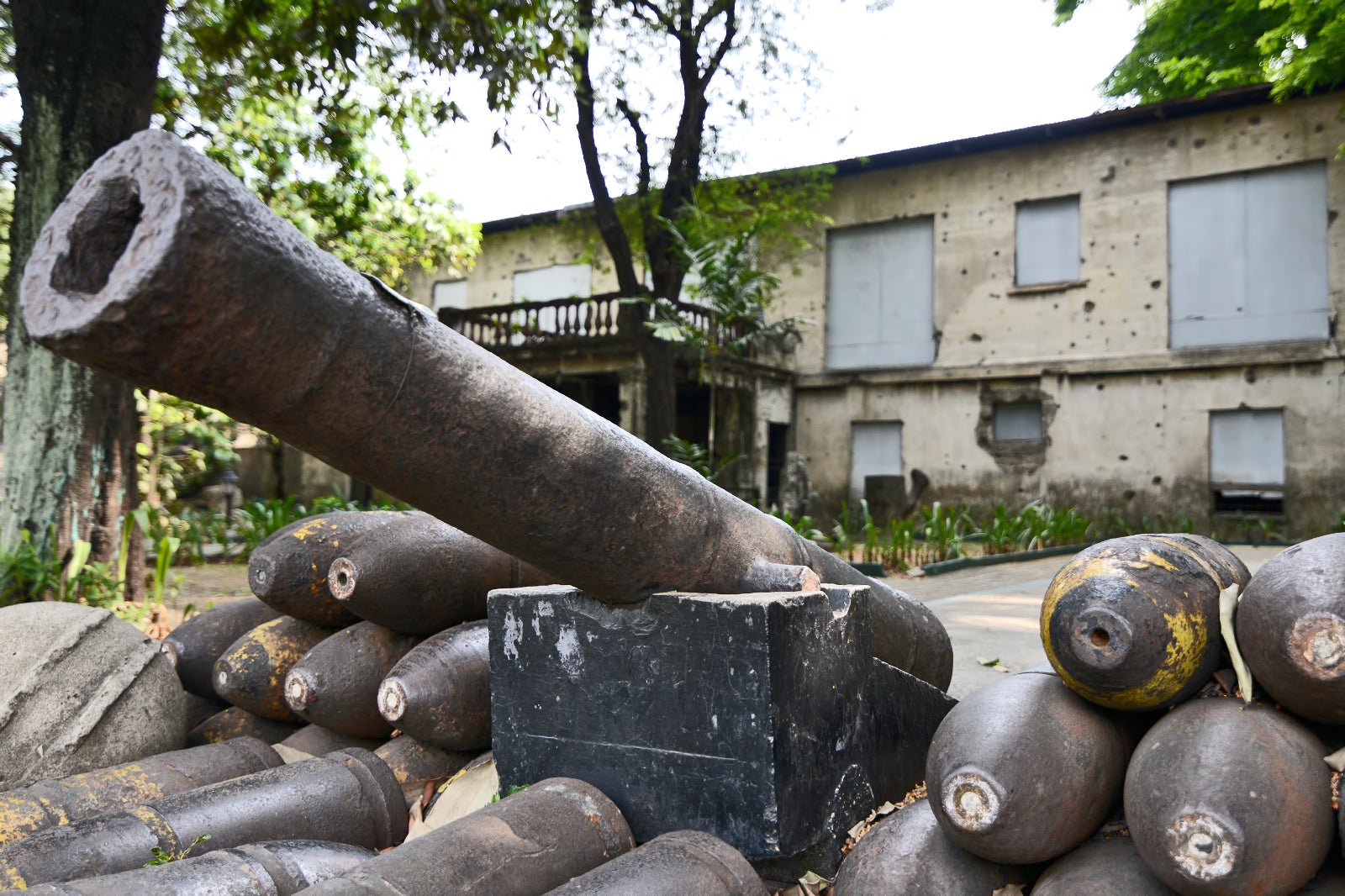 Fort Santiago forms one corner of the walled city of Intramuros and is a great source of history, showcasing historical remains such as cannons, ammunition, soldiers' quarters, a canal and other memorabilia. You'll also find modern amenities like theatre houses, restaurants, souvenir shops and refreshment stands.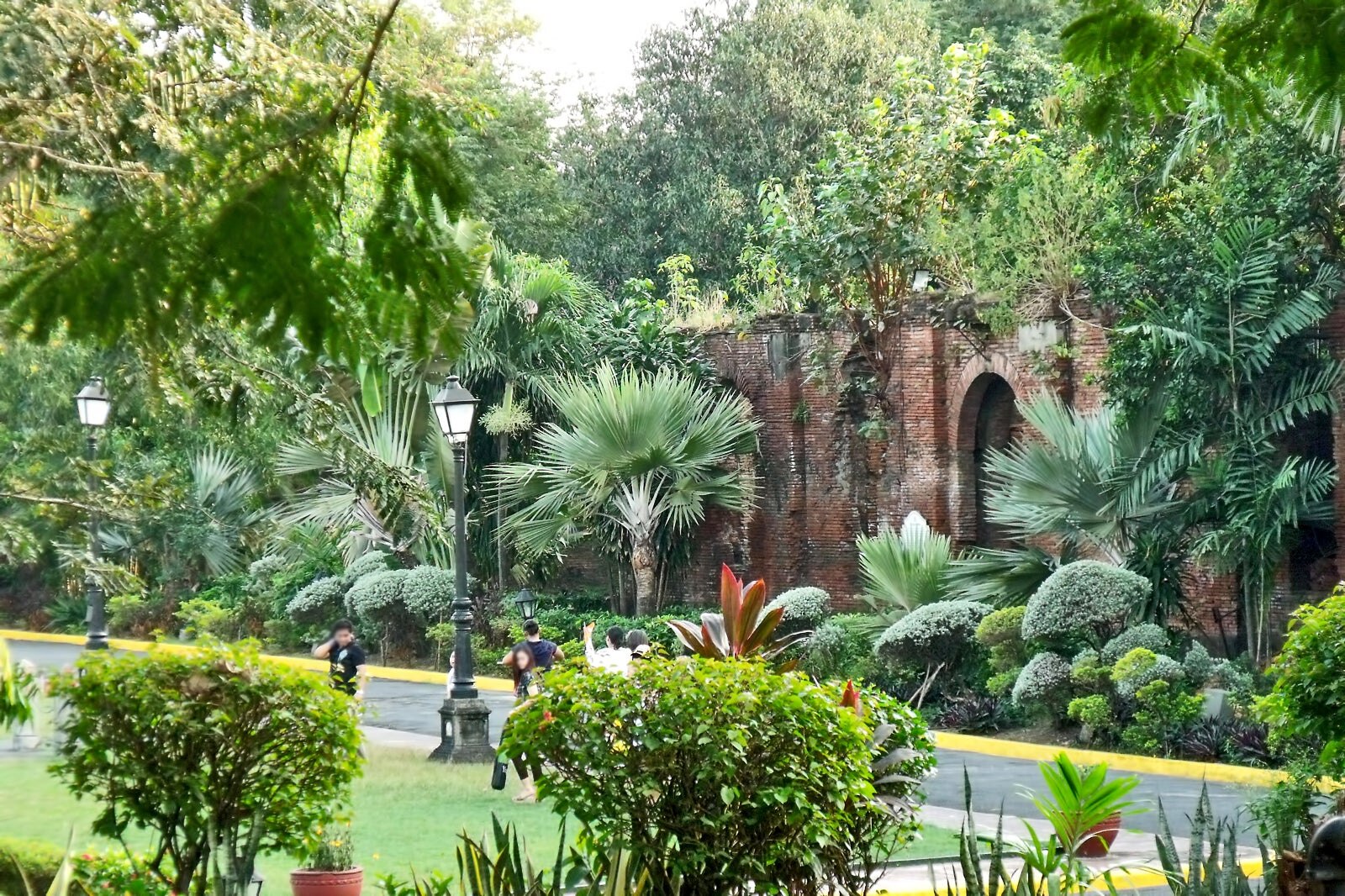 Fort Santiago in Manila
Location: General Luna St, Intramuros, Manila, 1002 Metro Manila, Philippines
Open: Daily from 8am to 7pm
Back to top