10 Best Things to Do for Couples in Verona
Verona's Most Romantic Places
Verona serves as the backdrop to Shakespeare's famous and timeless love story, Romeo & Juliet. You can relive the romance of the play's star-crossed lovers throughout the city's iconic sites and neighbourhoods. Check out Juliet's statue and balcony at her house, where you can also read through emotional love letters sent to her by fans worldwide.
Enjoy atmospheric walks through Verona with its scenic, ancient stone bridges spanning over the calmly flowing Adige. Most lead you to even more panoramic hilltops and majestic riverside castles, such as Castel San Pietro and the Castelvecchio. Check out more of the best things to do for couples in Verona, covering the city's most romantic places and pleasures meant for two.
1
Watch an opera at Verona Arena
Verona's mini Colosseum and opera house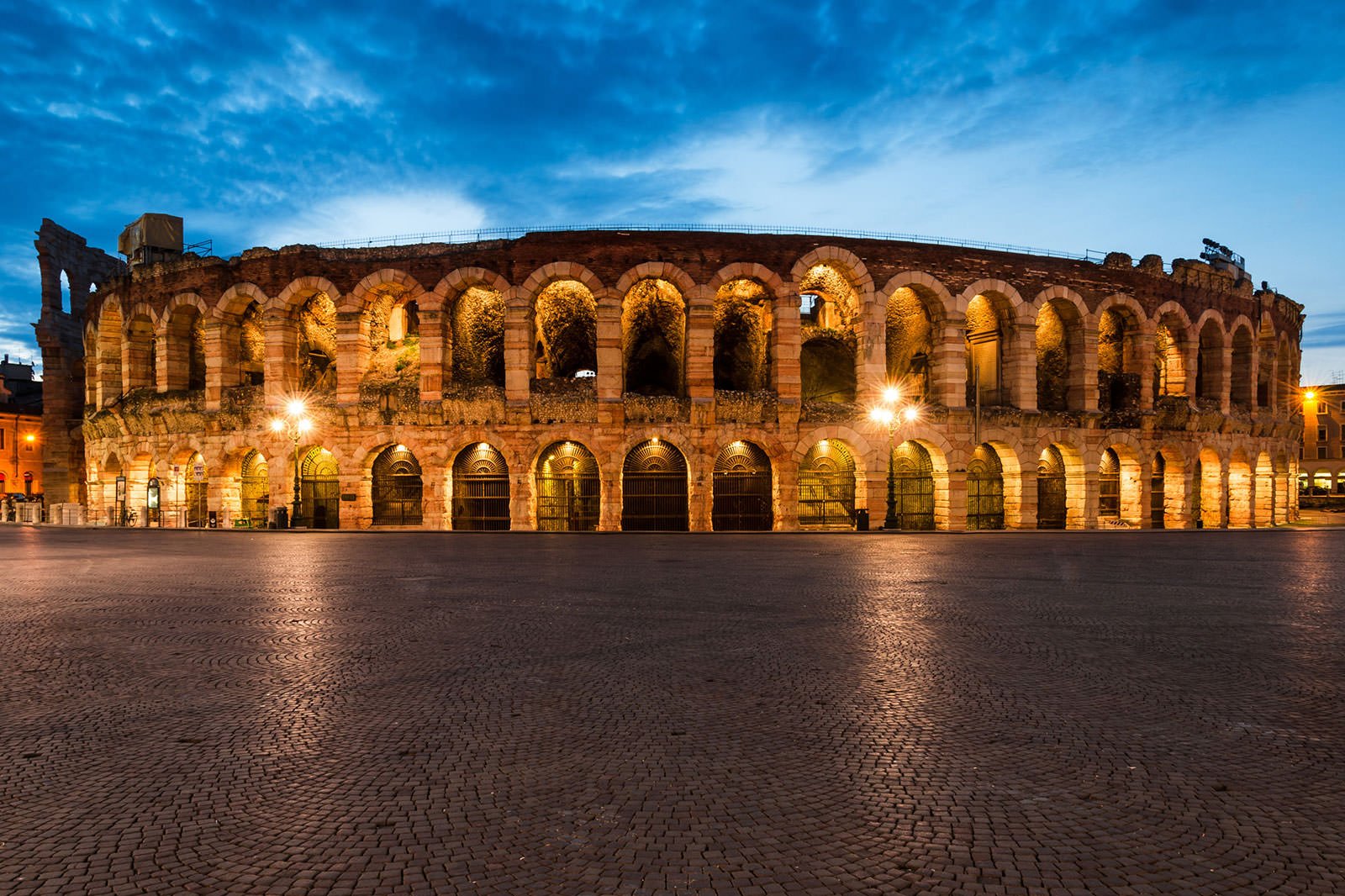 A romantic stroll through Verona's charming town square of Piazza Bra will lead you to this impressive landmark. The Verona Arena was built in the 1st century, predating the Colosseum, but it's surprisingly well-maintained and still functions today as a grand venue for evening opera performances. Verona Arena, which is often dubbed Verona's Colosseum, is the symbol of the city. Opera tickets are from €18, but you can also visit the arena for sightseeing by day for around €10 and admire its impressive architectural features from up close.
Location: Piazza Bra, Verona, Italy
Open: Monday from 1.30 pm to 7.30 pm, Tuesday – Sunday from 8.30 am to 7.30 pm
Phone: +39 (0)45 800 5151
2
Enjoy the views from Castel San Pietro
Panoramas to share with someone special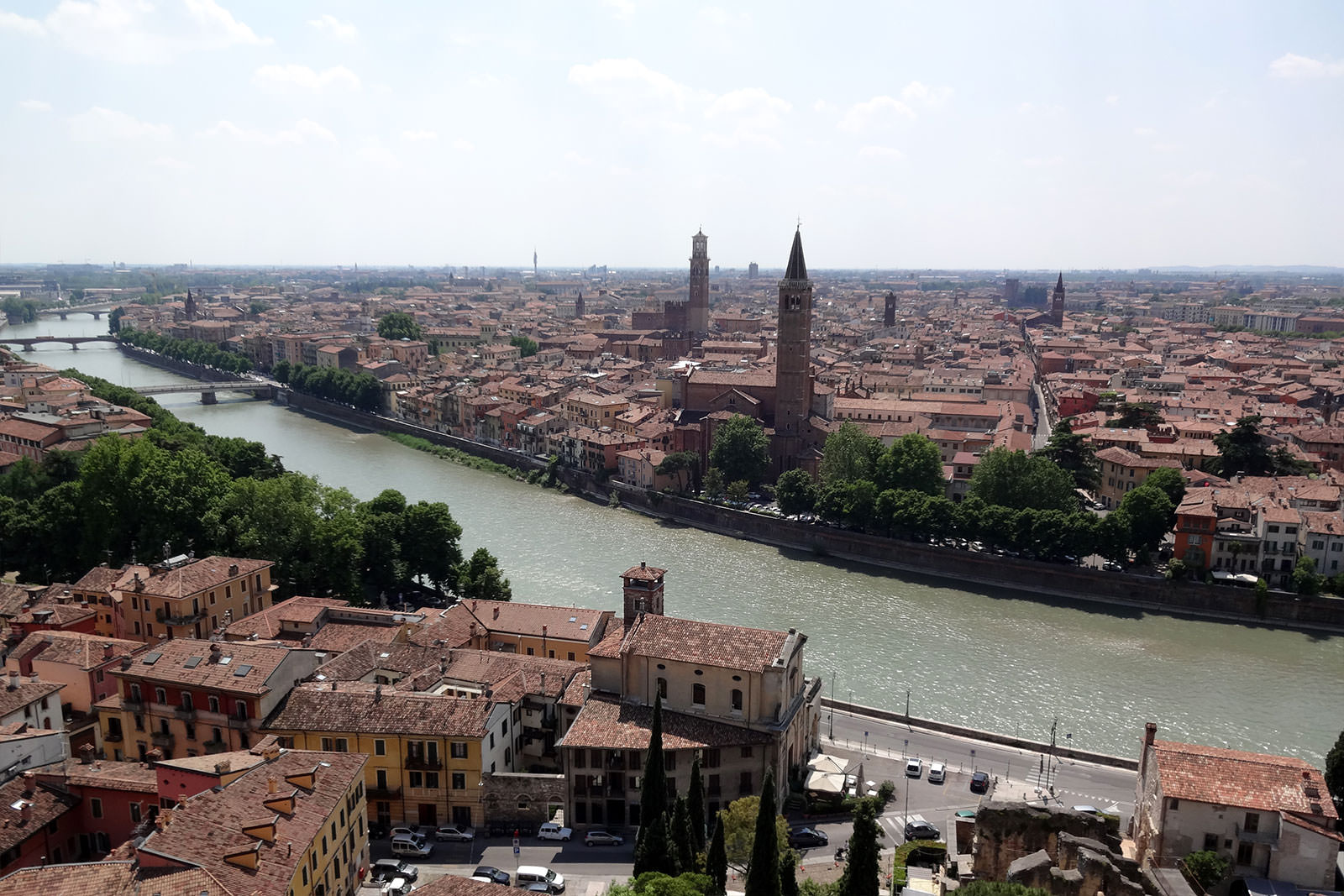 There are 2 ways to get up to Piazzale Castel San Pietro. You can either enjoy the walk and a hike up the stairs from the Roman Theatre, or take a funicular ride up for around €2. The old castle itself is not open for public visits, but all you need is the wide panorama at its balcony. It's where you can sit down together on the stone ledge and take in the beautiful city panoramas over Verona from across the Adige – complete with the historical towers and the stone bridges over the winding river.
Location: Via Castel San Pietro, 37129 Verona, Italy
Open: Daily from 10.30 am to 4.30 pm
3
Visit Juliet's House
Relive scenes from the classical tale of star-crossed lovers
The best way to truly appreciate Shakespeare's famous love story is to visit the house of its heroine. Juliet's House on Via Capello is where you can reimagine that famous balcony scene where a lovestruck Romeo admires Juliet's beauty, only to have his love answered back. The courtyard of this 13th-century Gothic house also features a bronze statue of the heroine, where many visitors love to strike a pose with. You can visit the museum for around €6, where you also can stand the chance to peek through her legendary balcony.
Location: Via Cappello, 23, Verona, Italy
Open: Daily from 8.30 am to 6.30 pm
Phone: +39 (0)45 803 4303
4
Cross the Ponte Pietra
Verona's romantic stone bridge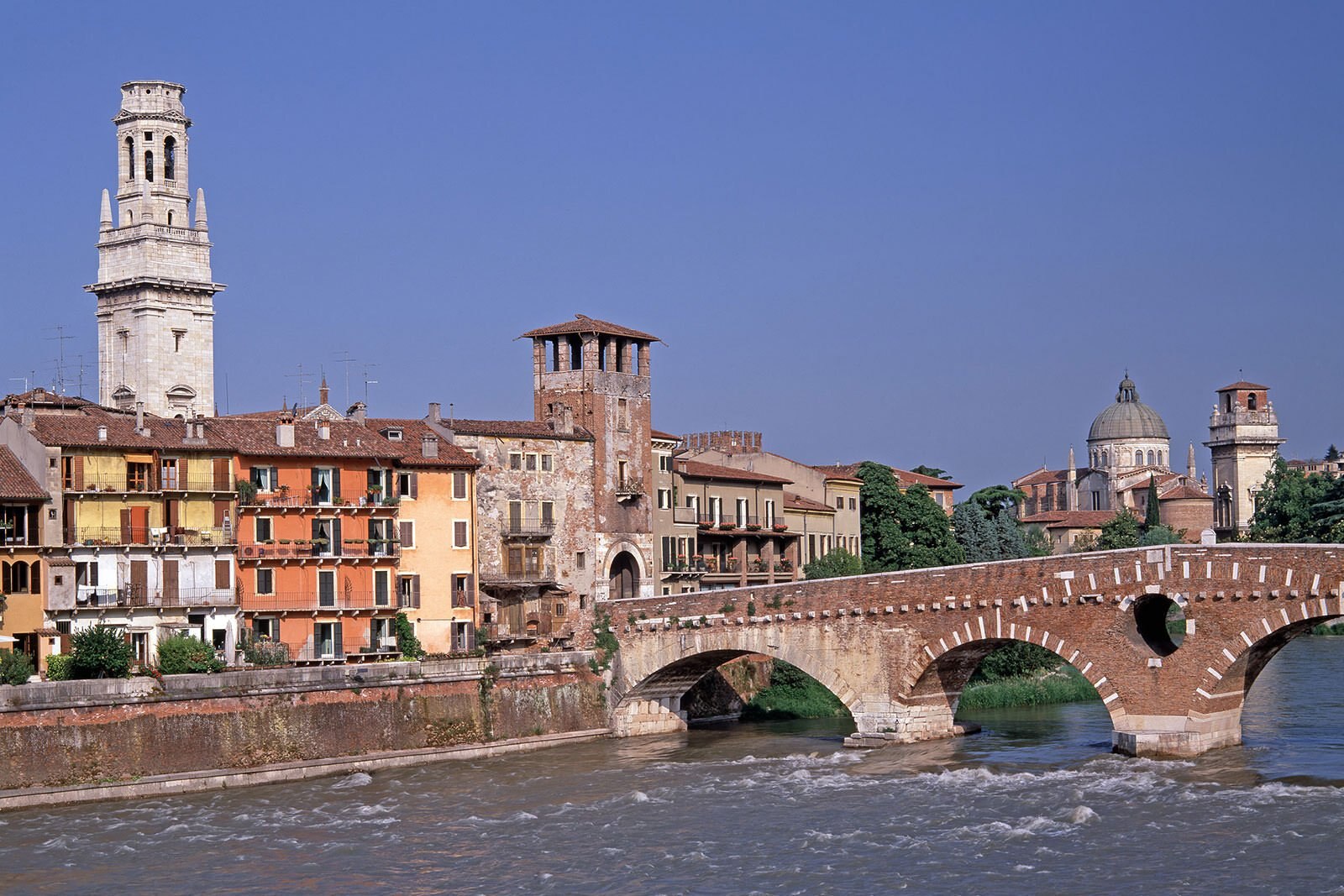 You can enjoy one of the most romantic walks in Verona at the beautiful Ponte Pietra, a Roman arch bridge that straddles the Adige. The bridge connects the western and eastern parts of Verona and is a great go-to at dusk, after your visits to the Roman Theatre or enjoying the panoramic cityscapes from Castel San Pietro. At the western end of the bridge, you can find great restaurants and bars with terrace setups where you can dine by the riverside with the subtly-lit Ponte Pietra in view.
Location: Via Ponte Pietra, Verona, Italy
5
Taste wines at a bottega
Homes to some of Italy's finest wines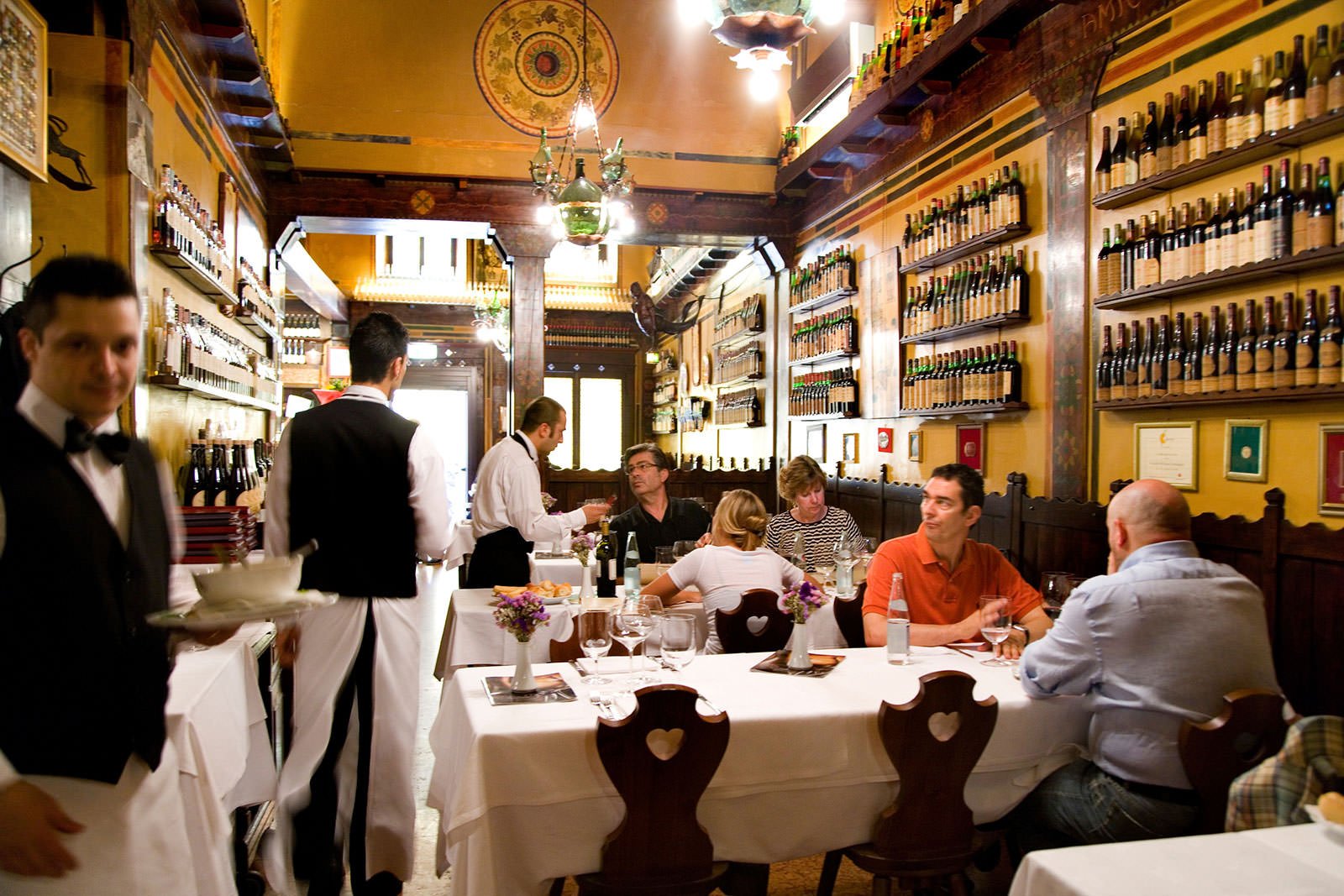 There's a great collection of classical bottegas or wine bars around Verona, where you can taste some of the finest Italian wines. One that stands out is Antica Bottega del Vino, which is one of the oldest wine bars in the city. It may seem small from the outside, but it holds an authoritative status on fine Italian wines thanks to its impressive wine list. Furthermore, you can discover a treasury of Proseccos, Bianchis and Rossis in its "Temple of Wine" cellar downstairs. They also offer wine tastings accompanied with cicchetti (small snacks with seafood and meats).
Location: Via Scudo di Francia, 3, Verona, Italy
Open: Daily from 11 am to midnight
Phone: +39 (0)45 800 4535
6
Try the maze at Giardino Giusti
Beautifully terraced, 16th-century gardens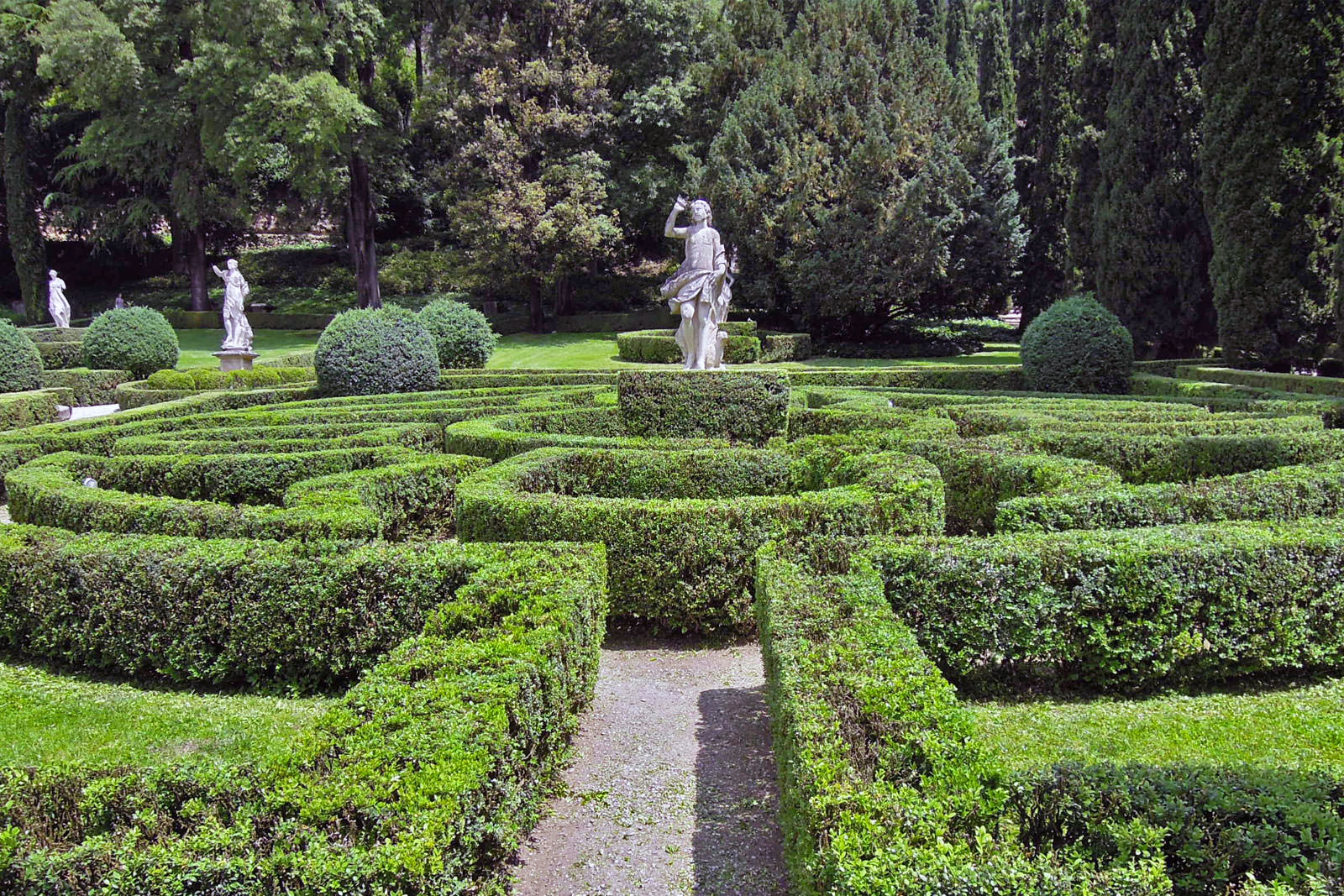 These manicured gardens are part of the palatial Palazzo Giusti. Narrow pathways among towering giant cypress trees grown in neat rows, Renaissance statues, fountains and green mazes make for dreamy walks. It can be truly magical at sunset. Pergolas besides colourful flowerbeds throughout the garden serve as great spots to pause. The labyrinthine maze is a highlight of the garden, but it can prove difficult to solve on your first try. At the gardens' upper parts, you can find its belvedere section which provides great cityscapes over Verona.
Location: Via Giardino Giusti, 2, 37121 Verona, Italy
Open: Daily from 9 am to 7 pm
Phone: +39 045 803 4029
photo by Dependability (CC BY-SA 4.0) modified
7
Enjoy aperitifs on top of Lamberti Tower
Romantic aperitifs up high over Verona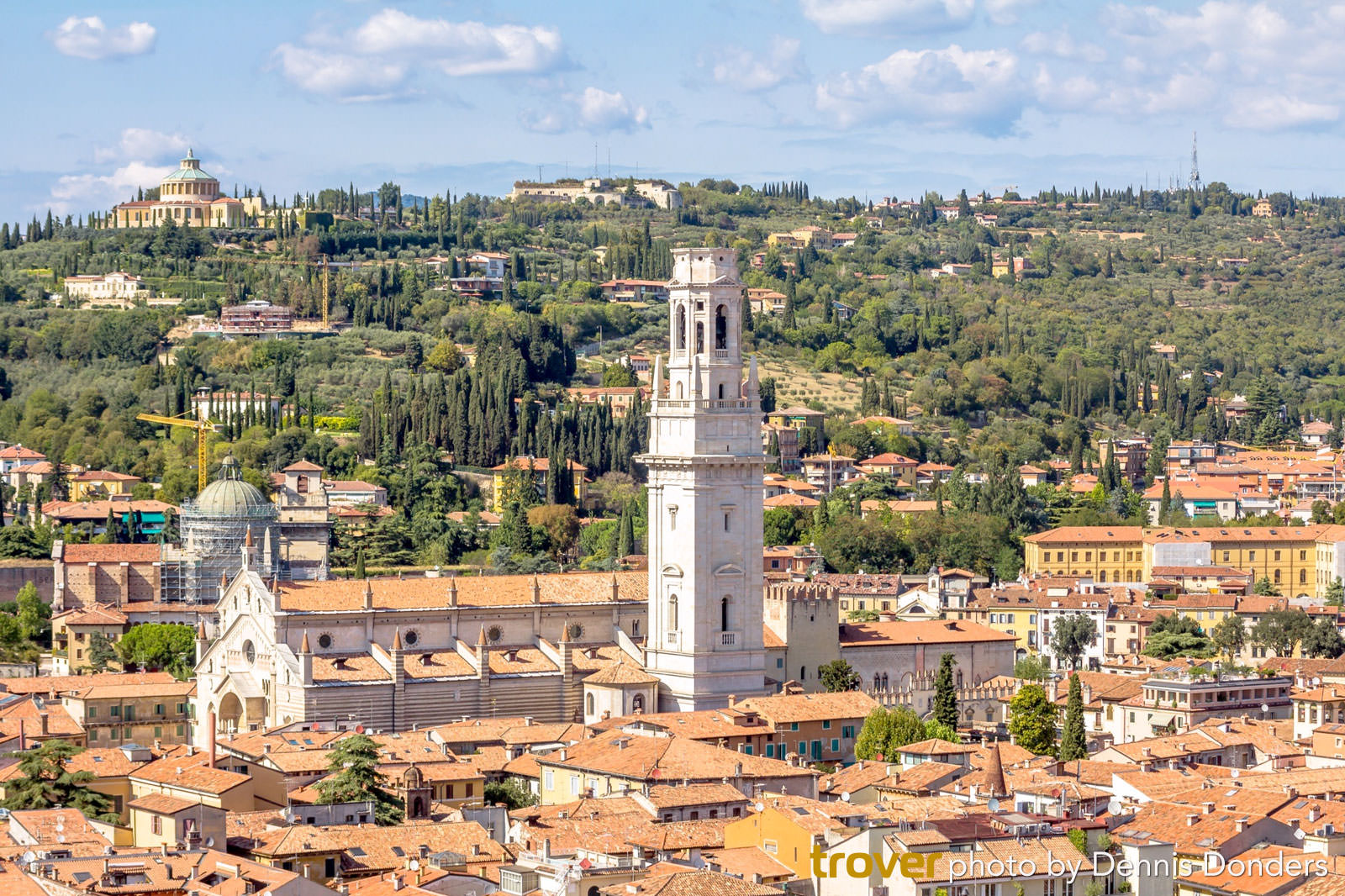 Torre dei Lamberti (Lamberti Tower) provides soaring views over Verona, rising to around 84 meters and dominating the city's skyline. You can climb up to the top of the bell tower via a spiral staircase, or take its dedicated lift. Around special occasions, such as Valentine's Day, Verona usually holds various romantic events. These include the tower being illuminated in red while couples enjoy aperitifs.
Location: Piazza dei Signori, Via della Costa 1, Verona, Italy
Open: Monday – Friday from 10 am to 6 pm, and Saturday – Sunday from 11 am to 7 pm
Phone: +39 (0)45 927 3027
8
Explore San Zeno at sunset
With Verona's beautiful basilica as its showcase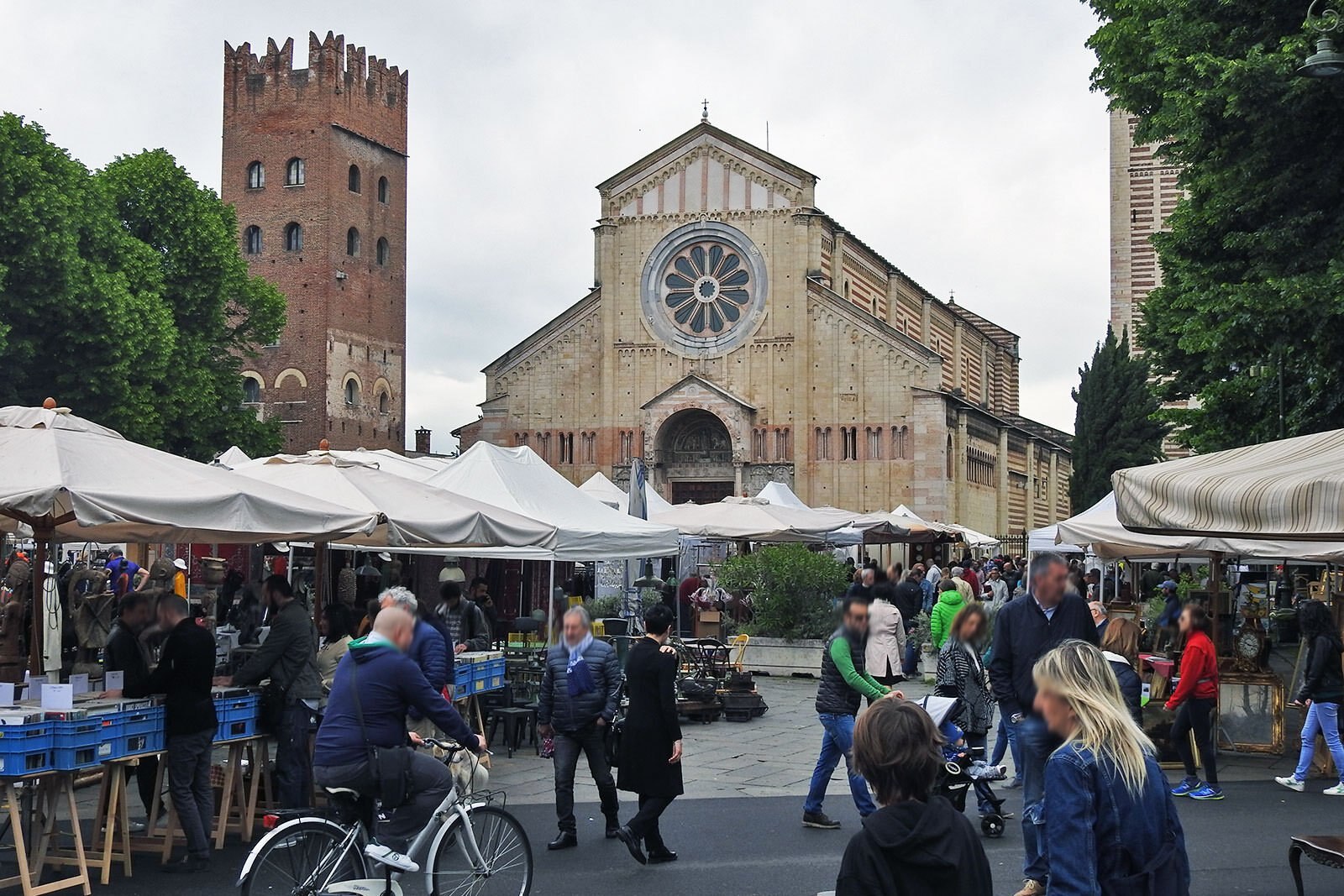 Walking through Verona's San Zeno neighbourhood can be a truly romantic experience. You can reach it within an 18-minute walk west from Piazza Bra along Via Roma. If you visit around Valentine's Day, you'll stand the chance to see the famous Carnival festival in the piazza. The centrepiece of San Zeno is the beautiful 5th-century basilica with its colourful rose windows, beautiful frescoes, and bronze panels. Inside, there's also a crypt that is said to be the setting for Romeo and Juliet's marriage.
Location: Piazza San Zeno, 37123 Verona, Italy
photo by Jon Mountjoy (CC BY 2.0) modified
9
Chill by the Adige
Cocktails by Verona's scenic stone bridge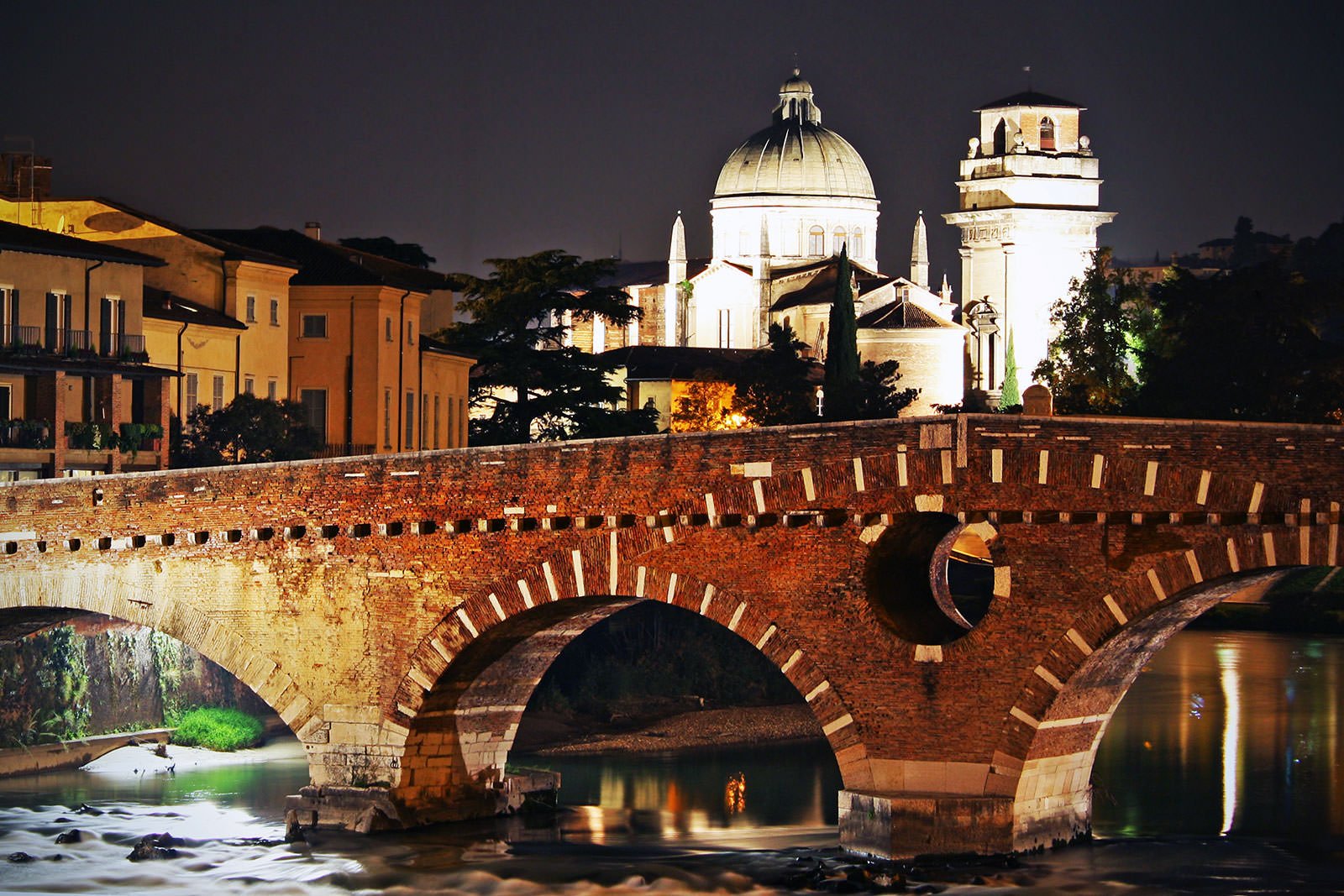 As one of the great places to chill by the riverside near the Ponte Pietra bridge, Terrace Bar Al Ponte is one that stands out. It's great go-to spot for evening drinks, especially after your visits to the Roman Theatre or watching an opera at the Verona Arena. Evenings can be truly romantic as you enjoy your Aperol Spritz and tapas, accompanied by the nature sounds of rushing water, and with the twinkling lights of the Roman bridge nearby.
Location: Via Ponte Pietra 26, Verona, Italy
Open: Daily from 9 am to 2 am
Phone: +39 (0)45 927 5032
photo by Dimitry B. (CC BY 2.0) modified
10
Dine by candle light at Laconda di Castelvecchio
Fine Italian dining by a Veronese castle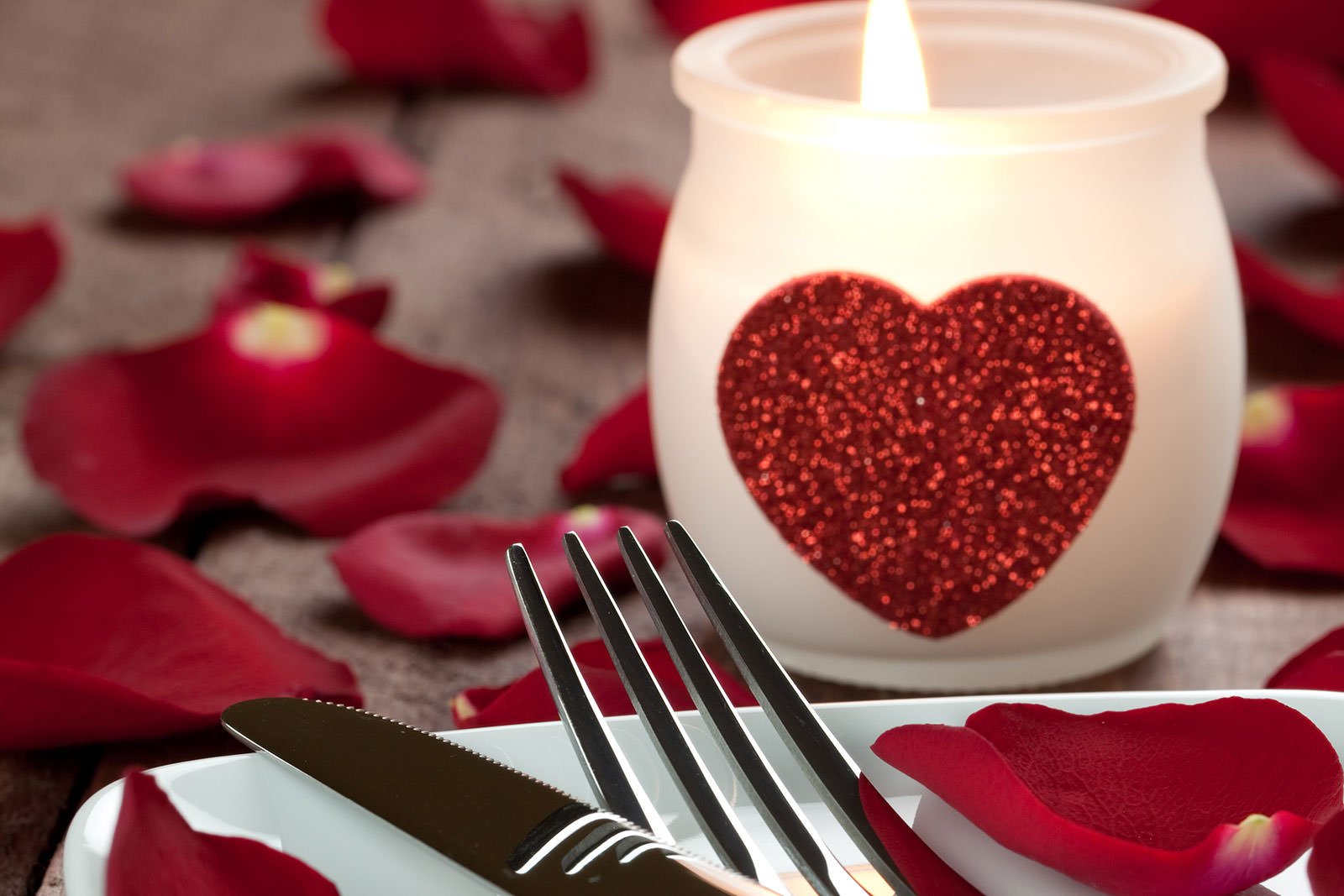 After a romantic stroll through Verona and while the night is still young, treat yourselves to a meal with fine Italian cuisine. Laconda di Castelvecchio is a great choice for romantic dinners in Verona. It's one of the city's oldest delis, which dates to 1831. It has retained much of its classical charm, with fine interiors adorned with Renaissance art, sculptures and antique furnishings. Off the menu, you have selections of authentic Veronese cuisine, ranging from homemade tagliatelle and risotto all'Amarone, to a prime cut of steak or veal.
Location: Corso Castelvecchio, 21/A, 37100 Verona, Italy
Open: Thursday – Monday from 9 am to 3.30 pm and from 6 pm to 12 am (closed on Tuesdays and open only for dinner on Wednesdays)
Phone: +39 045 803 0097