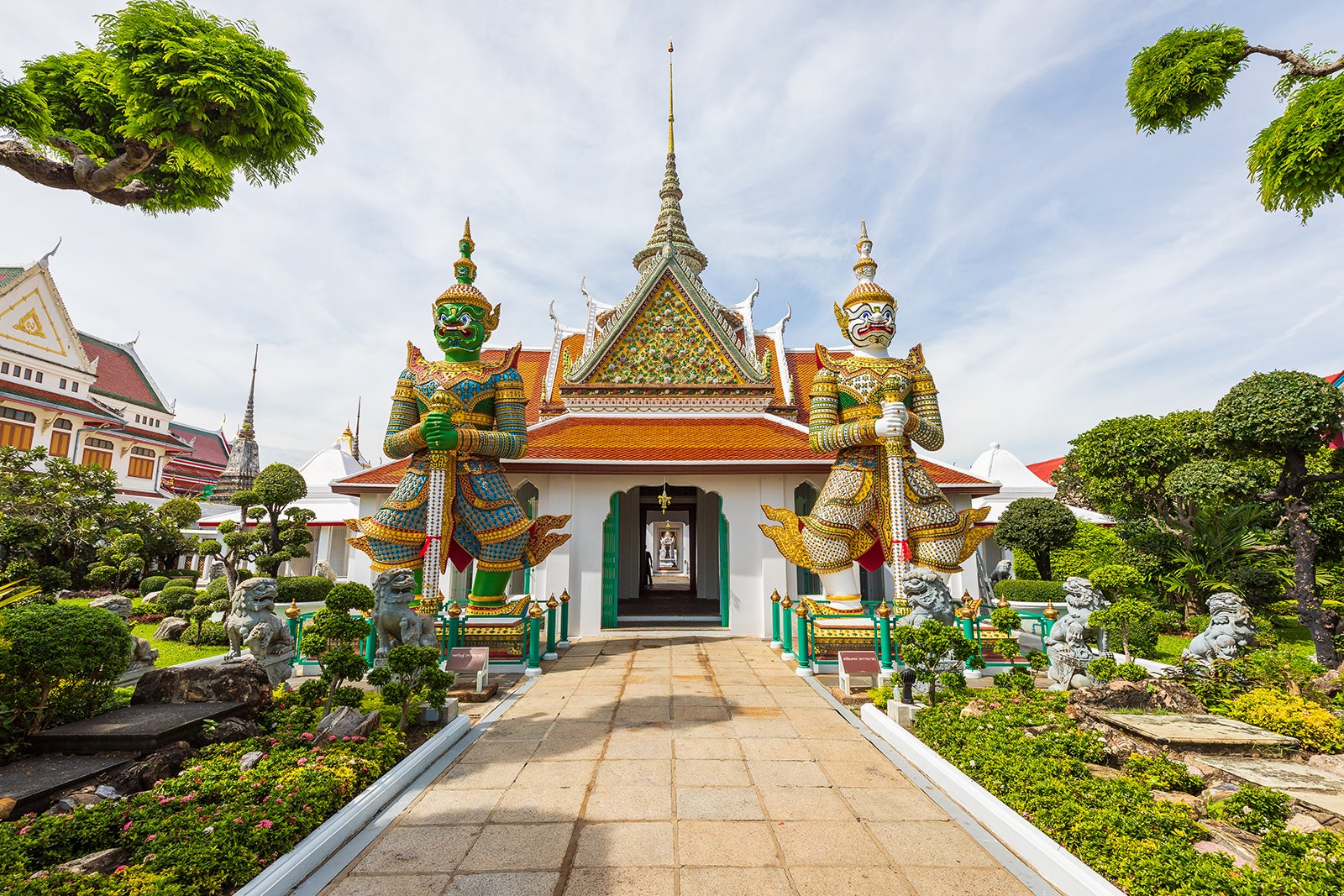 24 Must-See Temples in Bangkok
Bangkok's Most Important Temples and Wats
Bangkok's temples are a unique part of the capital's heart and soul. A visit here would not be complete without visiting at least a couple of them. The architecture is awe-inspiring and the glittering decoration like no other. Imagine thousands of pieces of coloured glass and pottery adorned with intricate structures gilded in glaring gold – you're indeed in the City of Angels!
The best time to visit most temples is in the early morning. It's cooler and generally less crowded. The temples are not just tourist attractions but also play an important part in Buddhist traditions. Monks live in the temple complexes, wake up around 4am, attend to prayers and duties, and then collect food and necessities from ordinary people on the streets. If you're up very early in Bangkok you will see monks walking around, dressed in saffron-coloured robes. This daily alms ritual (called tak baht) takes place all over Thailand and is part of the Buddhist philosophy of giving and making merit to attain a better life beyond this one.
Thai temples are sacred places so you must dress appropriately. No shorts or revealing tops, otherwise you won't be allowed in. This applies particularly to Wat Phra Kaew inside the Grand Palace.
Back to top