10 Best Things to Do in Gothenburg
What is Gothenburg Most Famous For?
Travellers on a Gothenburg city break get to discover an exciting city with a rich past and cosmopolitan setting. Once an important seaport on the west coast of Sweden, its Dutch-style canals are lined with cafés, market halls, and modern restaurants that serve Nordic cuisine and seafood from the North Sea.
Explore the cobbled streets of Gothenburg's Old Town and Haga quarters, which are home to antique shops, art galleries, and historical buildings dating back to the late 18th century. End the night by checking out local pubs and vibrant nightclubs, many of which have been around since the 1900s. Read on for ideas on great things to do in Gothenburg.
What are the best things to do in Gothenburg?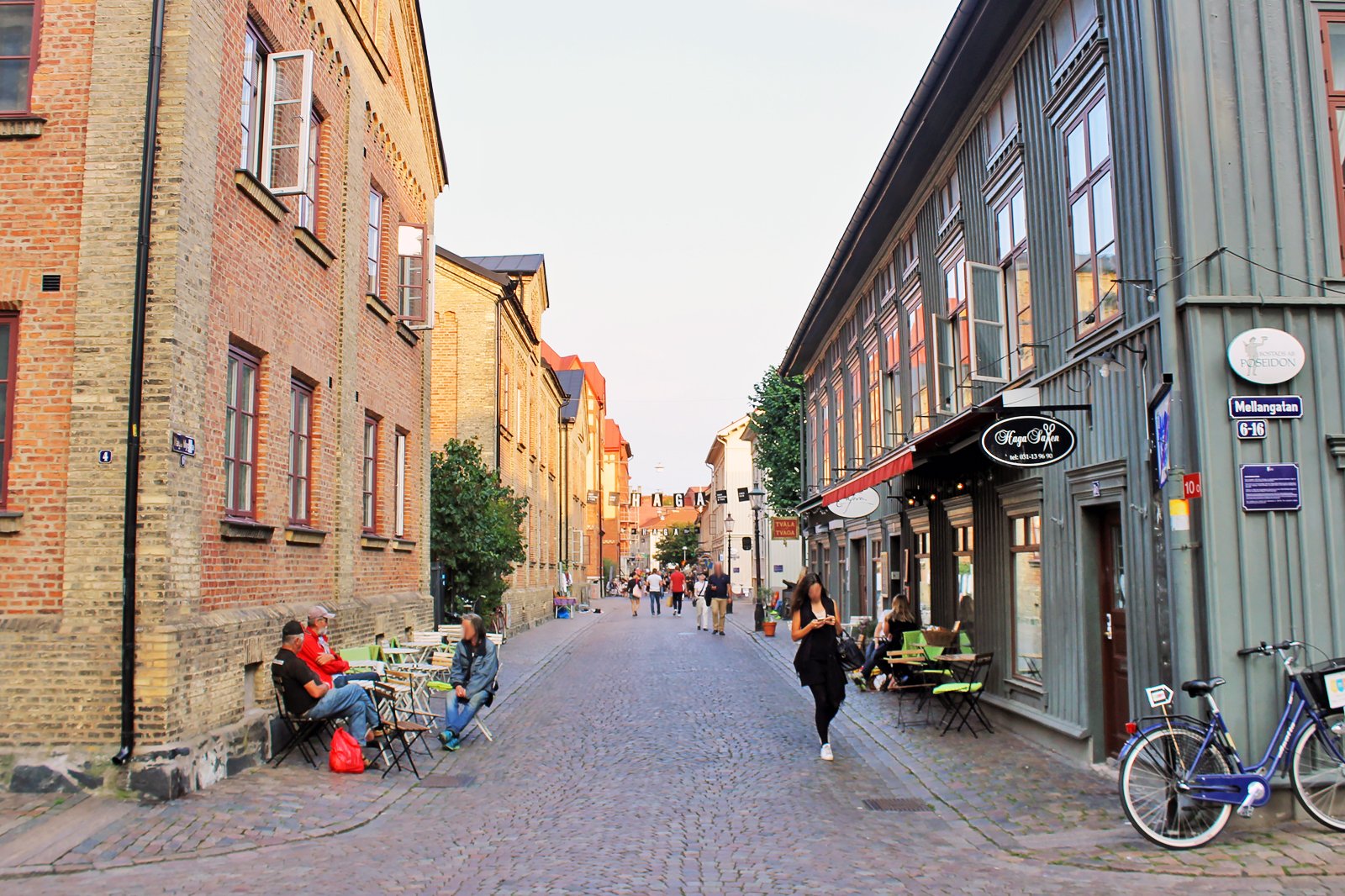 Start the day in Haga
Pamper yourself at a 19th-century spa
A 5-minute stroll from Gothenburg city centre brings you to the cobbled streets of the formerly working class district of Haga, the city's oldest quarter. The main street Haga Nygata is lined with alternative cafés and art galleries that may draw you for hours. Shopping options here range from antique stores and vintage boutiques to independent chocolatiers and toyshops. Haga is also home to one of Gothenburg's oldest spas, the neo-Romantic-style Hagabadet Spa, which dates to the 1870s.
Location: Haga, Gothenburg, Sweden
photo by Andrzej Otrębski (CC BY-SA 4.0) modified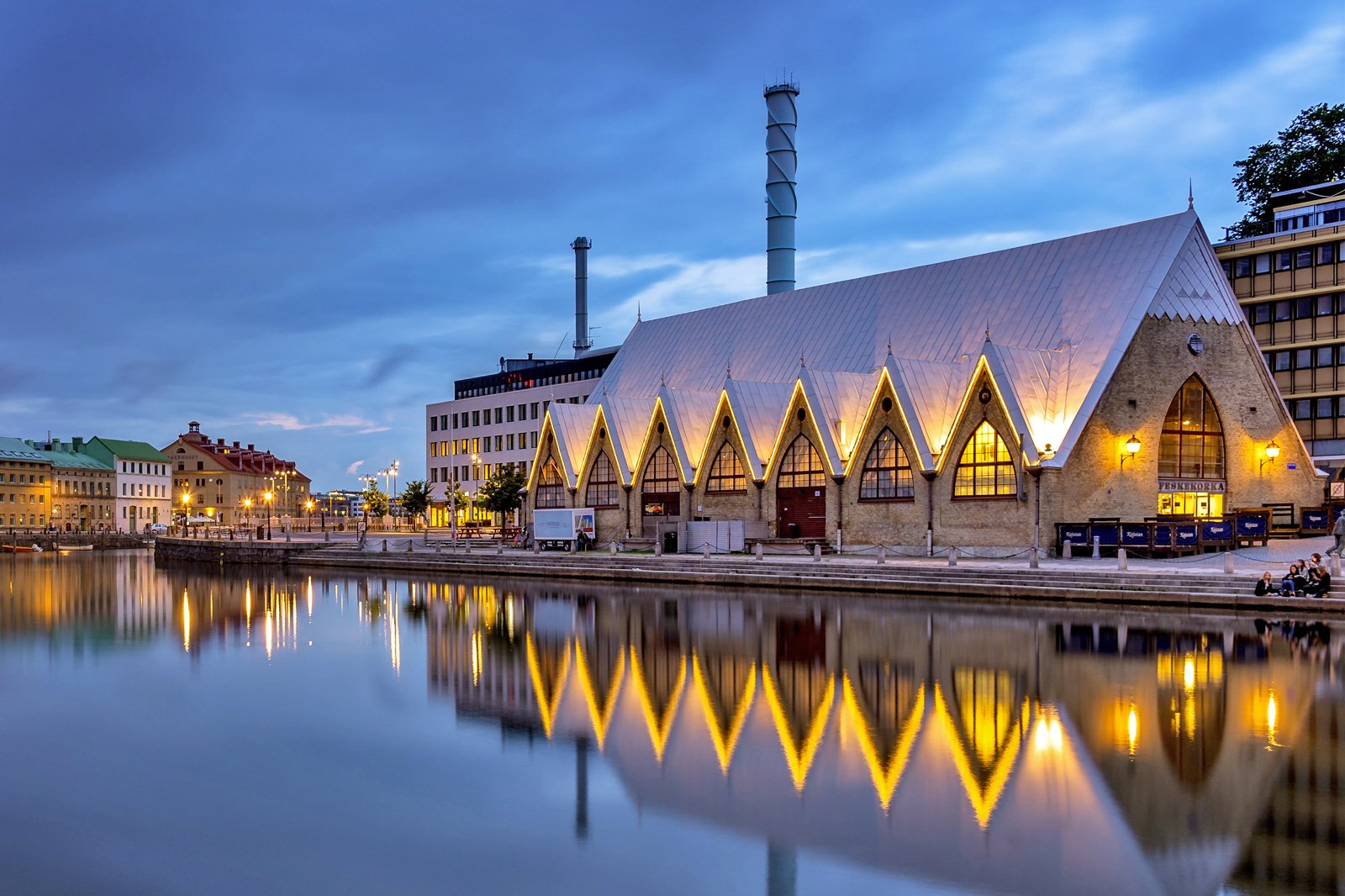 Must-See: Fish Church
Browse through dozens of stalls selling fresh seafood
Feskekôrka, located in central Gothenburg, is a historical seafood market dating back to the 19th century. Designed by Swedish architect Victor von Gegerfelt, this Gothenburg landmark is known as the Fish Church as it resembles a Gothic-style church. Inside, you can find dozens of stalls selling a variety of fish and ready-to-eat meals in the main hall, together with 2 seafood restaurants. On sunny days, grab a seat at the outdoor terrace to enjoy your meal with views of the Rosenlund Canal.
Location: Fisktorget 4, 411 20 Gothenburg, Sweden
Open: Monday–Friday from 10am to 6pm, Saturdays from 10am to 3pm (closed on Sundays)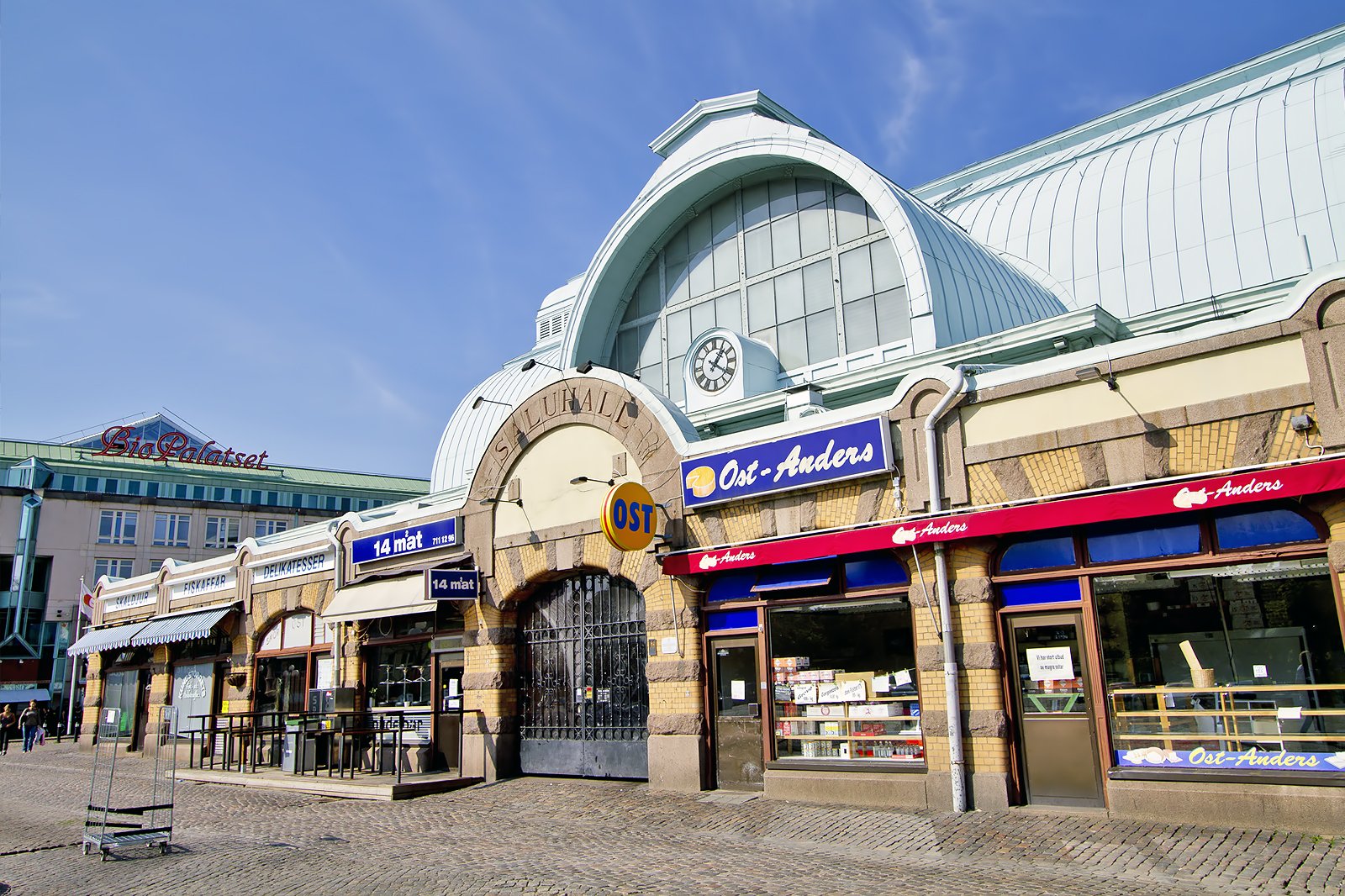 Shop at Stora Saluhallen
Sample cheese, smoked meat, and chocolate at this foodie market
Stora Saluhallen is home to a variety of fresh produce stalls, delicatessens, bakeries, bars, and restaurants. Built in 1888, this indoor market is usually packed with locals shopping for groceries in the morning. A semi-circled glass roof plenty of natural light into the main hall, where you get to shop from over 40 vendors, many of which have been operating since the late 19th century. Must-tries include gourmet cheeses at Hugo Ericson Ost, handmade chocolate at Flickorna Kanold, and Kåges Hörna's pannbiff med lök (pancake with potatoes, onion sauce, and lingonberries).
Location: Kungstorget, 411 17 Gothenburg, Sweden
Open: Monday–Friday from 9am to 6pm, Saturdays from 9am to 4pm (closed on Sundays)
photo by Jens Hunt (CC BY-SA 3.0) modified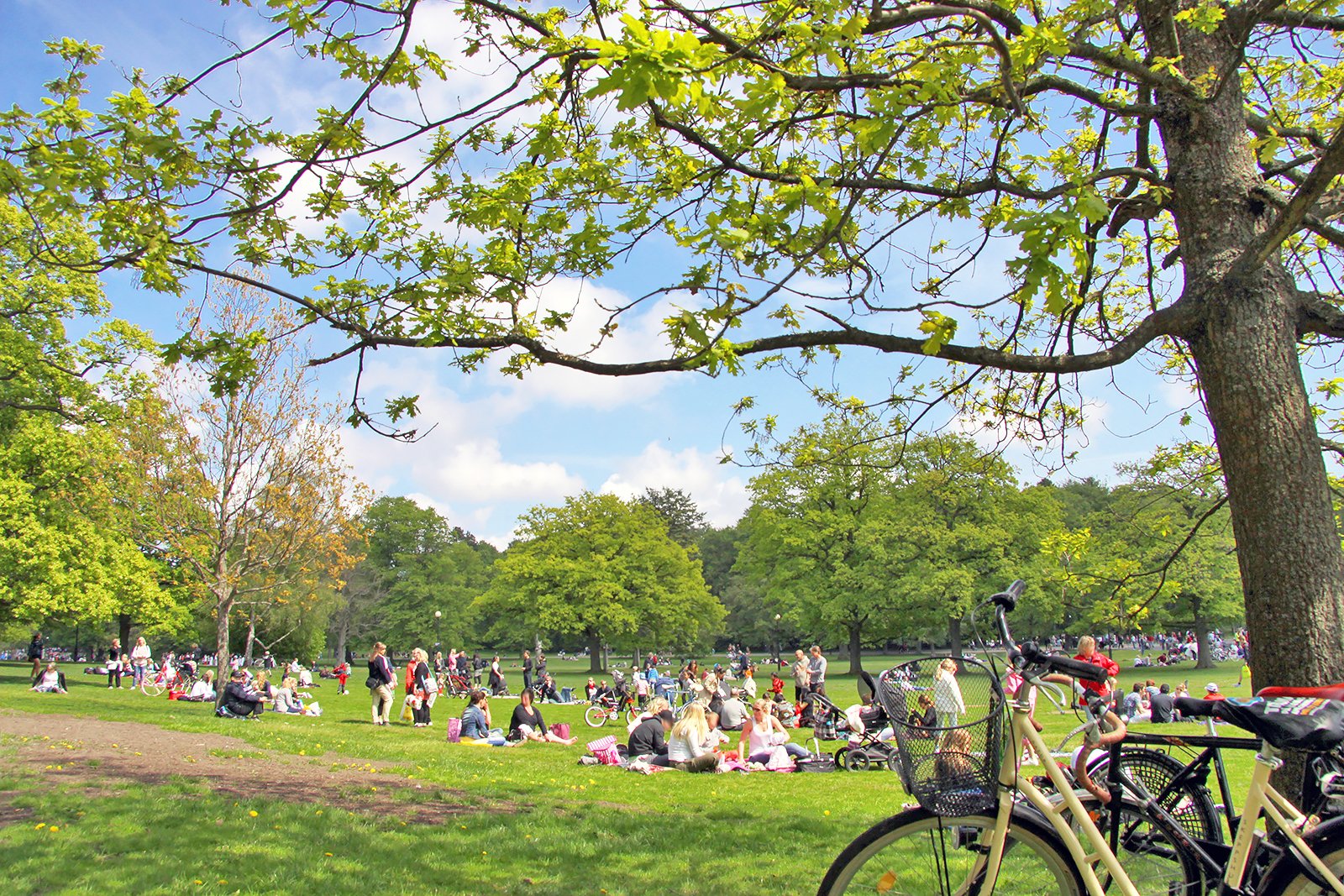 Get active at Slottsskogen
See elk and seals at the children's zoo
Slottsskogen (Castle Forest) is a family-friendly park directly across the street from Gothenburg Botanical Gardens. This 1.37-sq-km green expanse attracts animal lovers with its children's zoo, which is home to Gotland ponies, elk, sheep, seals, and penguins. Slottsskogen has a natural forest that's popular for enjoying nature trails and foraging for wild berries. The northern end of the park has an observatory that organises stargazing events for visitors in the summer months.
Location: Slottskogspromenaden, 414 76 Göteborg, Sweden
Couples
Families
Budget
Group
photo by Guillaume Baviere (CC BY 2.0) modified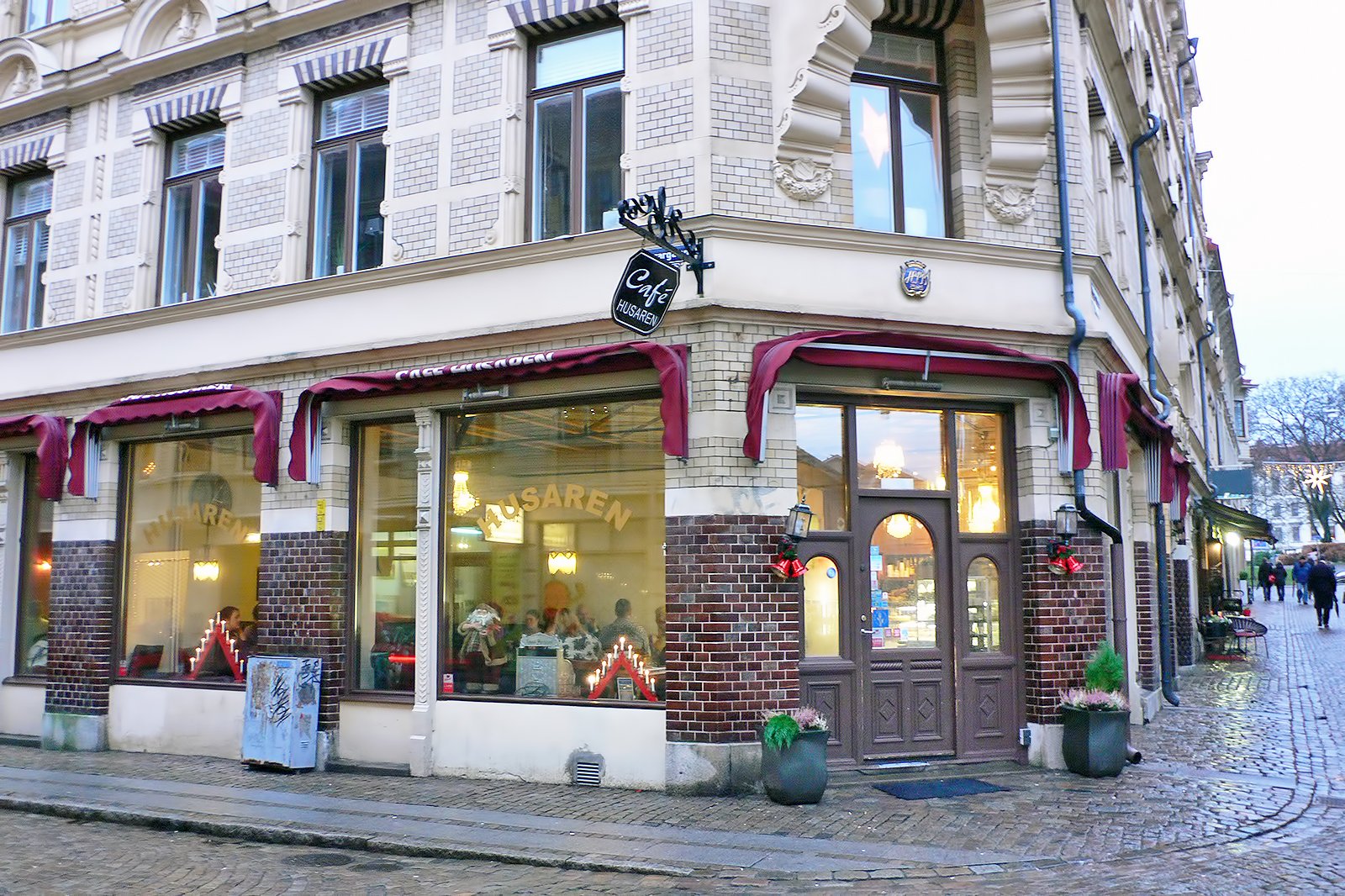 Eat a plate-sized hagabullen
Enjoy a Swedish-style coffee break at Café Husaren
The Swedes are known for their twice-a-day fika (coffee break), which involves catching up with friends over coffee and a sweet treat. Hagabullen is basically a plate-sized version of kanelbullar, which is a Swedish cinnamon bun. This sweet pastry was made popular by Café Husaren, one of Gothenburg's most iconic coffee shops. Secure a seat outside and enjoy this fluffy roll with views of Haga's cobbled streets.
Location: Haga Nygata 28, 411 22 Gothenburg, Sweden
Open: Monday–Thursday from 8am to 8pm, Friday–Saturday from 8am to 7pm
Phone: +46 (0)31-13 63 78
photo by Heather Cowper (CC BY 2.0) modified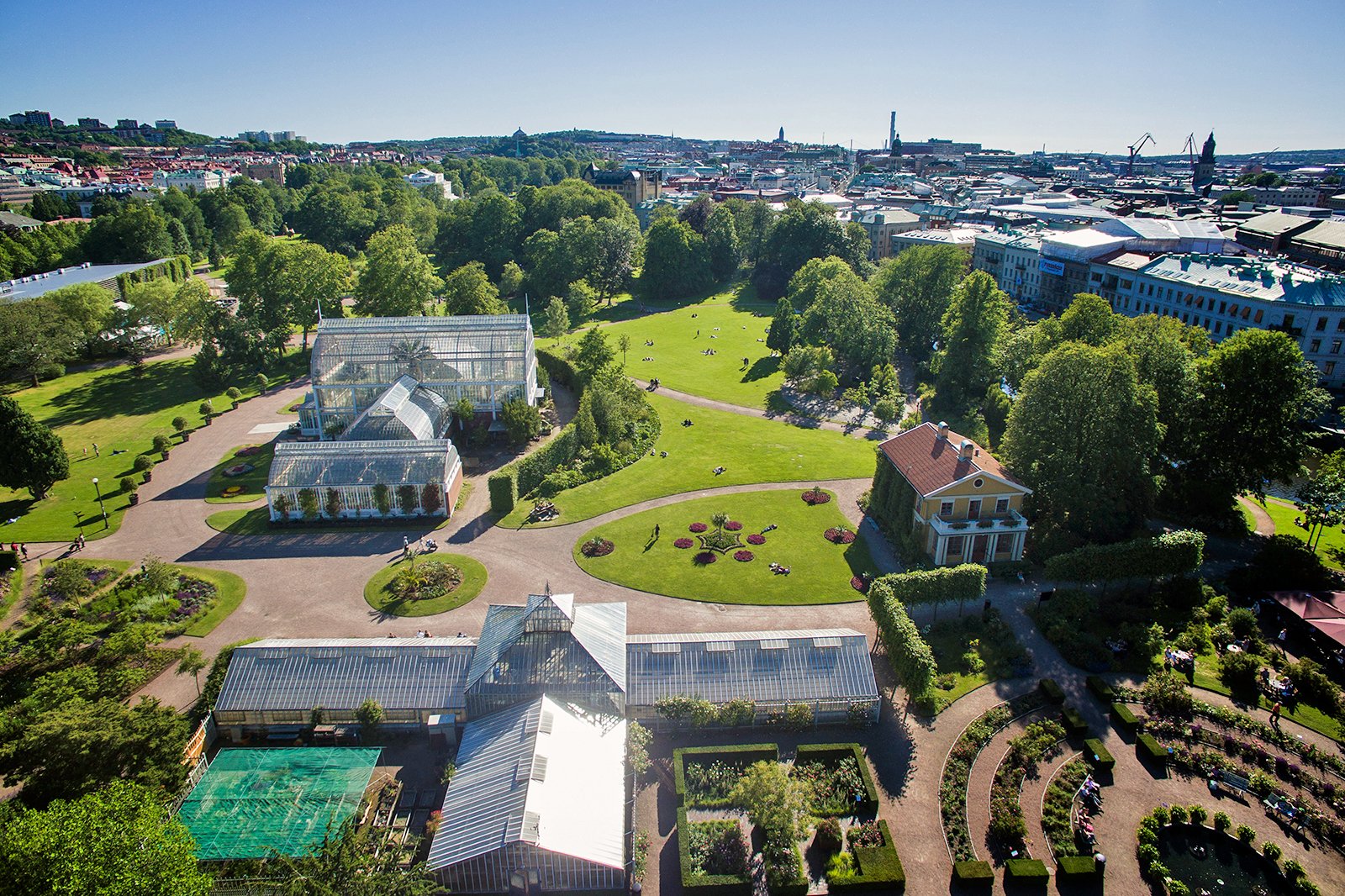 Relax at Gothenburg Botanical Gardens
Visit an 18th-century summerhouse at the herb garden
Gothenburg Botanical Gardens has over 16,000 plant species that are cultivated in greenhouses and landscaped gardens. Highlights include a rock garden, a kitchen garden that grows hundreds of vegetables, and an herb garden with an 18th-century summerhouse. Gothenburg Botanical Gardens is free to enter all year round, but an admission fee of 20 kr is required if you want to check out the greenhouses.
Location: Carl Skottsbergs gata 22A, 413 19 Gothenburg, Sweden
Open: May–August: daily from 10am to 5pm. September–April: daily from 10am to 4pm
Couples
Families
Photo
Budget
Group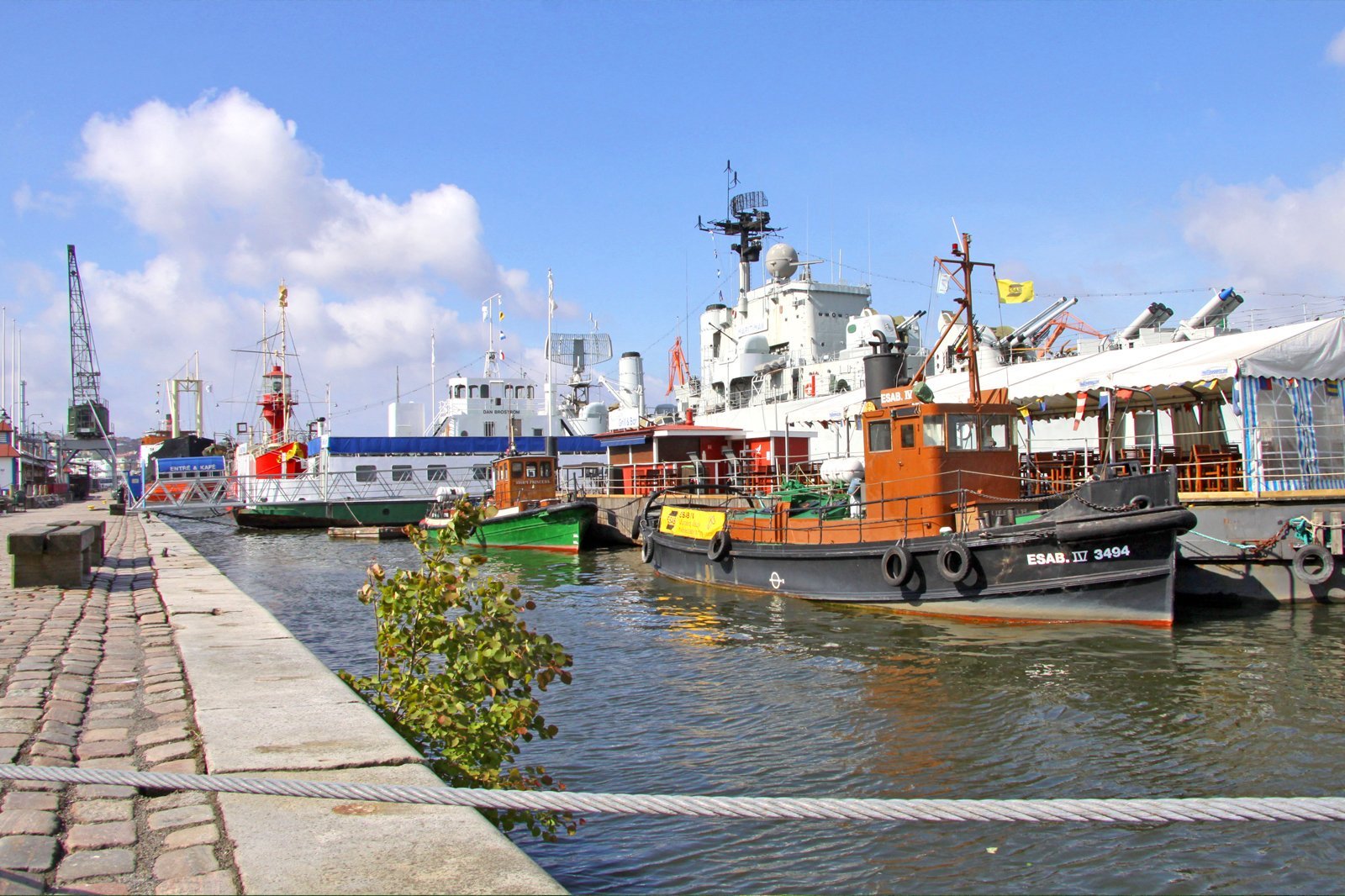 Must-See: Maritiman Museum
Explore the Nordparken submarine at Gothenburg's ship museum
The old docks on the north side of Gothia River form a backdrop to the Maritiman Museum, one of the world's largest ship museums. Marine enthusiasts, adults and children alike, get to explore the museum's extensive collection of ships and boats. You're free to climb into the Nordparken submarine and board the Småland warship. Admission to Maritiman Museum costs around 125 kr per adult and 70 kr for children aged 5 to 15 years old, but rates are higher during summertime (June–August).
Location: Packhusplatsen 12, 411 13 Gothenburg, Sweden
Open: Hours vary by season
Phone: +46 (0)31-10 59 50
photo by Guillaume Baviere (CC BY 2.0) modified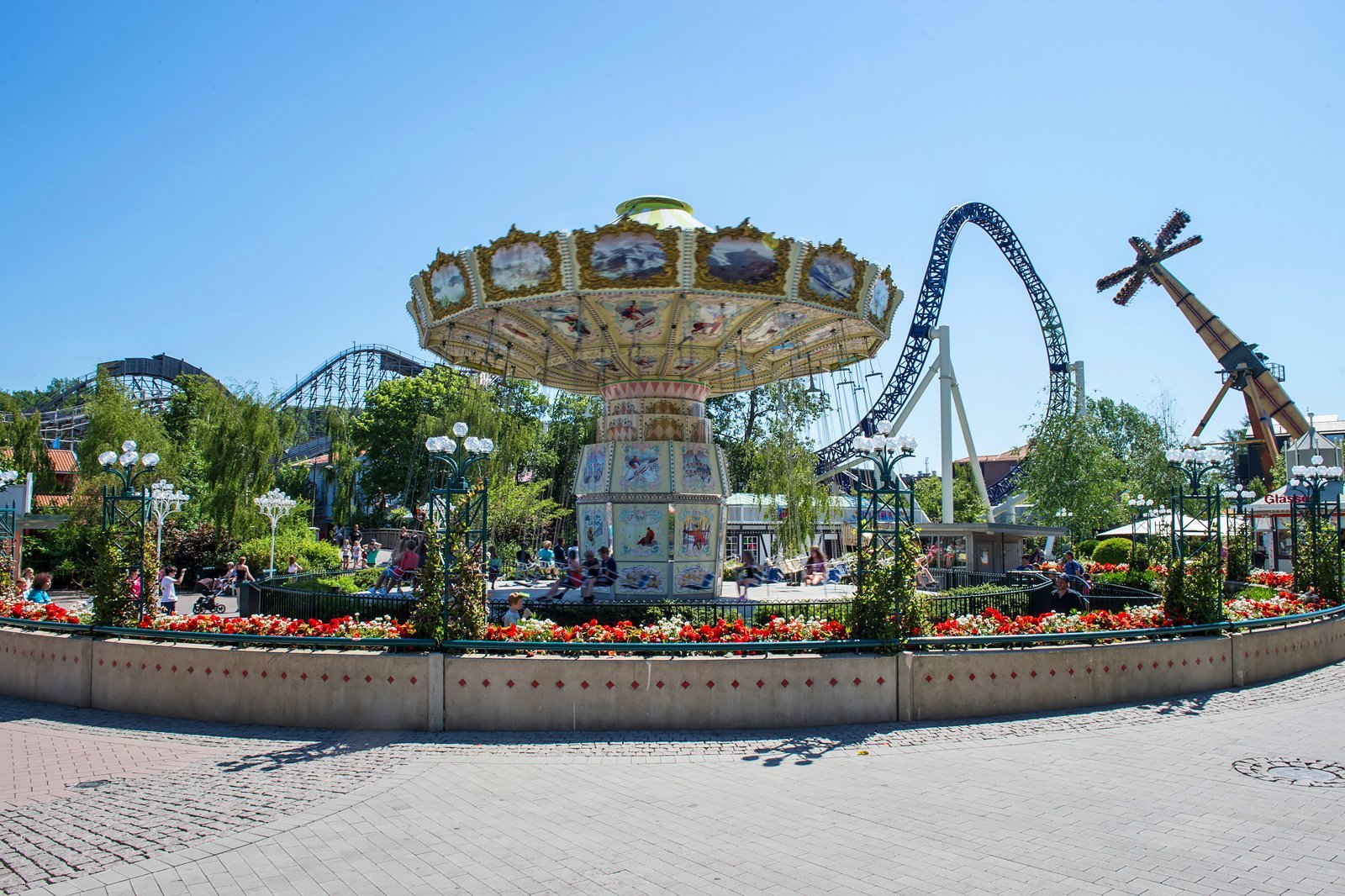 Liseberg Amusement Park
Ride the Balder wooden rollercoaster at this amusement park
Liseberg, one of the largest amusement parks in Sweden, features more than 40 thrill rides and family attractions dating back to 1923. Enjoy an adrenaline rush with a ride on the Balder wooden rollercoaster, which has a maximum speed of 90 km/h. Young children get to enjoy colourful slides and swings at Barnens Paradis playground, boat rides at Kaninresan (Rabbit River), and a double-decker carousel at Children's Paradise. Liseberg Amusement Park is open throughout the summer months, with very limited opening hours in winter.
Location: Örgrytevägen 5, 402 22 Gothenburg, Sweden
Open: Hours vary by season (only opens on weekends in winters)
Phone: +46 (0)31-40 01 00
Couples
Families
Photo
Group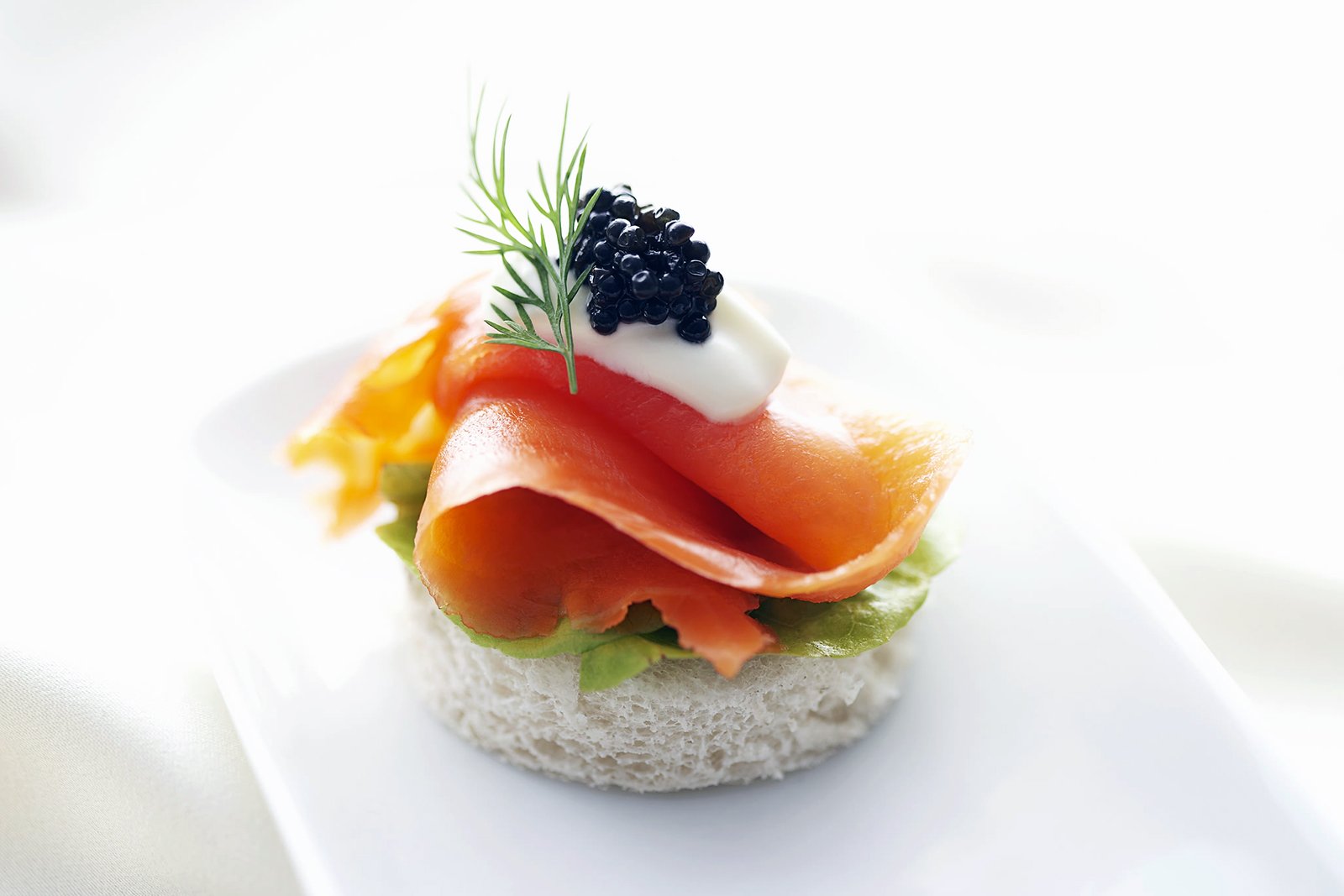 Dinner at Fiskekrogen
Book a table at Gothenburg's first fish restaurant
Fiskekrogen the city's first fish restaurant, attracting seafood lovers with quality shellfish platters and tasting menus of modern Nordic dishes. This fine-dining restaurant occupies a 1920s building with high ceilings, rustic furnishings, several private rooms, an open kitchen, and a wine cellar. Fiskekrogen's all-you-can-eat seafood buffet takes place every Friday from 4pm to 7pm and Saturday from 12pm to 4pm.
Location: Lilla Torget 1, 411 18 Gothenburg, Sweden
Open: Monday–Thursday from 5.30pm to 10pm, Fridays from 4pm to 10pm, Saturdays from 12pm to 10pm (closed on Sundays)
Phone: +46 (0)31-10 10 05
Couples
Food
Nightlife
Luxury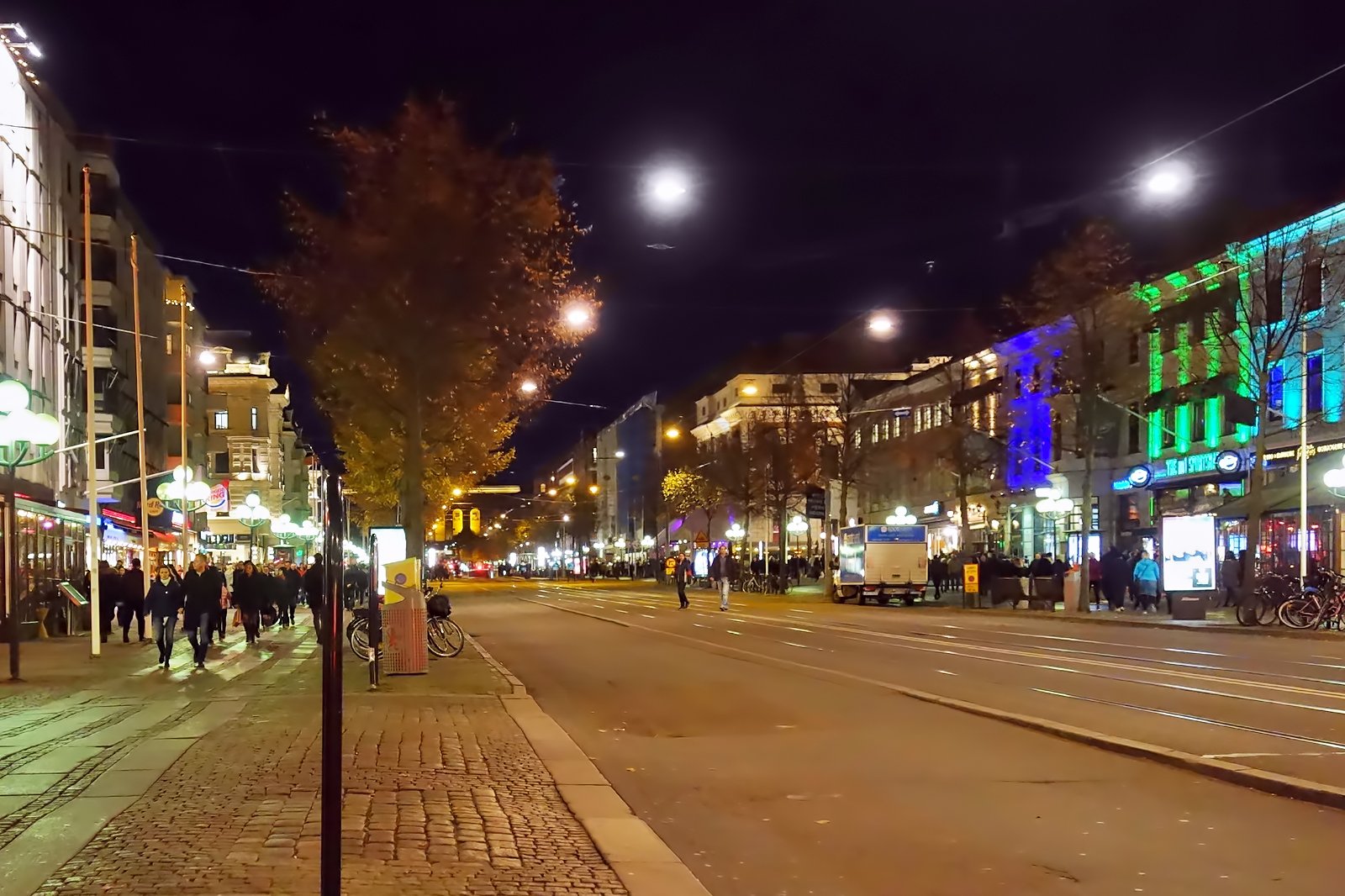 End the day in Avenyn
Party in Gothenburg's 19th-century nightclubs
Avenyn is Gothenburg's trendy nightlife quarter, with dozens of bars, theatres, and nightclubs that have been around since the 1900s. The main boulevard is located between 2 public squares, namely Kungsportsplatsen and Götaplatsen. Enjoy a night of dancing at some of the city's oldest nightclubs, such as Trädgår'n, Valand, and Port Du Soleil. If you're a fan of theatre and classical music, the southern end of Avenyn is home to several venues, including the Lorensbergsteatern performing arts theatre and Gothenburg City Theatre.
Location: Kungsportsavenyen, Gothenburg, Sweden
photo by W.carter (CC BY-SA 4.0) modified