11 Best Nightlife Experiences in Cebu
Where to Go in Cebu at Night
The best nightlife in Cebu can be found in Cebu City, the capital city of the province. Other destinations such as Moalboal, Oslob, or Malapascua Island host cool bars and restaurants at which to enjoy a nightcap, but the liveliness of these venues cannot compare with the hustle and bustle of Cebu City's nightclubs and bars.

As the 2nd largest city in the Philippines, Metro Cebu hosts a nightlife scene almost as exciting as Manila's. From energetic nightclubs to karaoke lounges, and from live music bars to Irish pubs, you'll certainly find a venue to suit your style in our list of Cebu's most popular nightspots.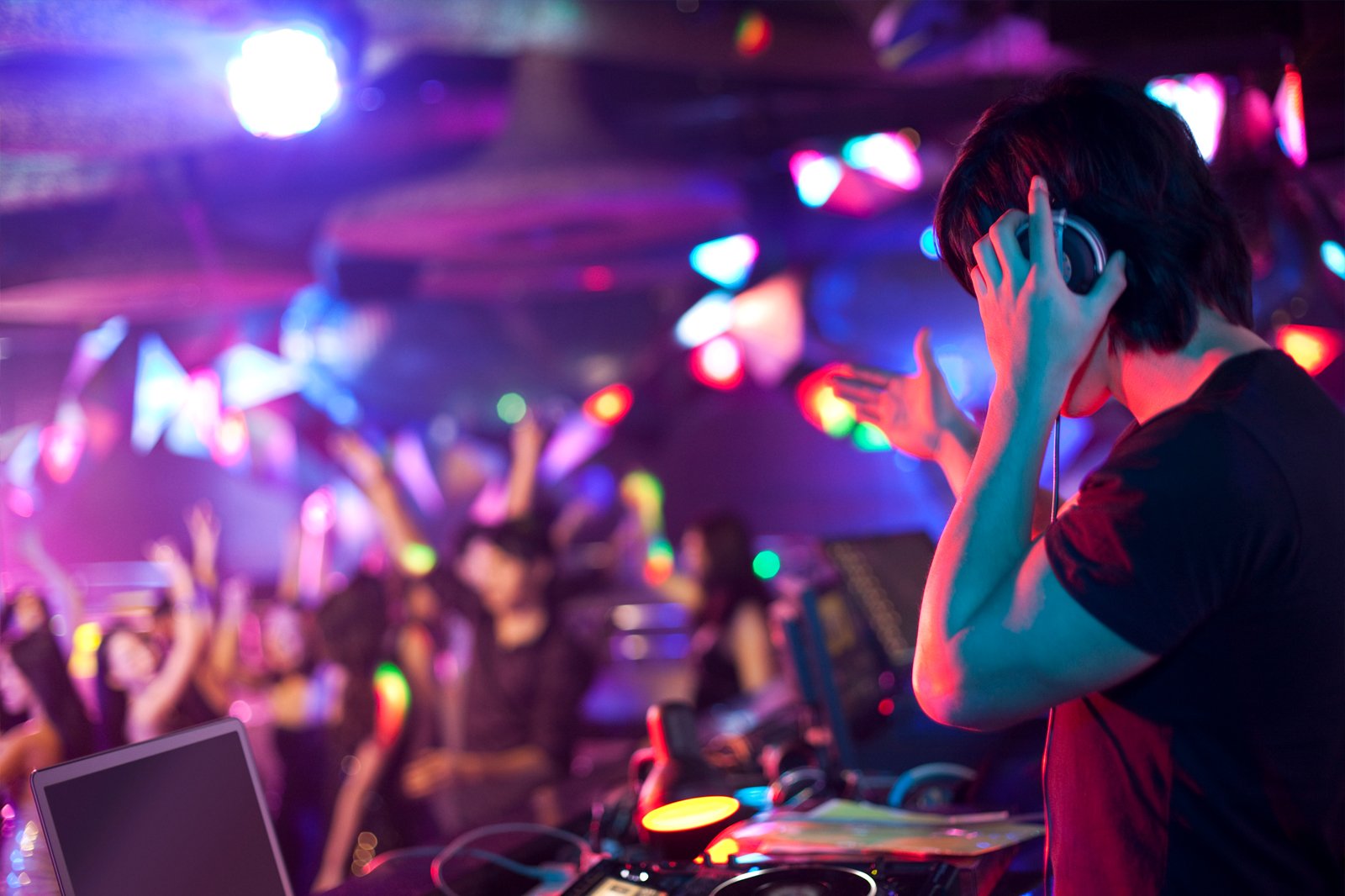 Located at City Time Square in Mandaue City – the northern area of Metro Cebu – Liv Super Club is a large nightclub that can accommodate up to 1,200 guests. Equipped with LED screen, intelligent lighting system, and a blasting sound system, it offers a world-class nightclubbing experience that includes themed nights, special guest DJs, and more. Attracting a mixed crowd of Filipino and foreigners, it's best to book a sofa in advance. The music played here is commercial electronic dance.
Location: City Time Square, Mantawe Ave, Mandaue City, 6014 Cebu, Philippines
Open: Wednesday–Sunday from 8 pm to 6 am
Phone: +63 (0)32 236 7986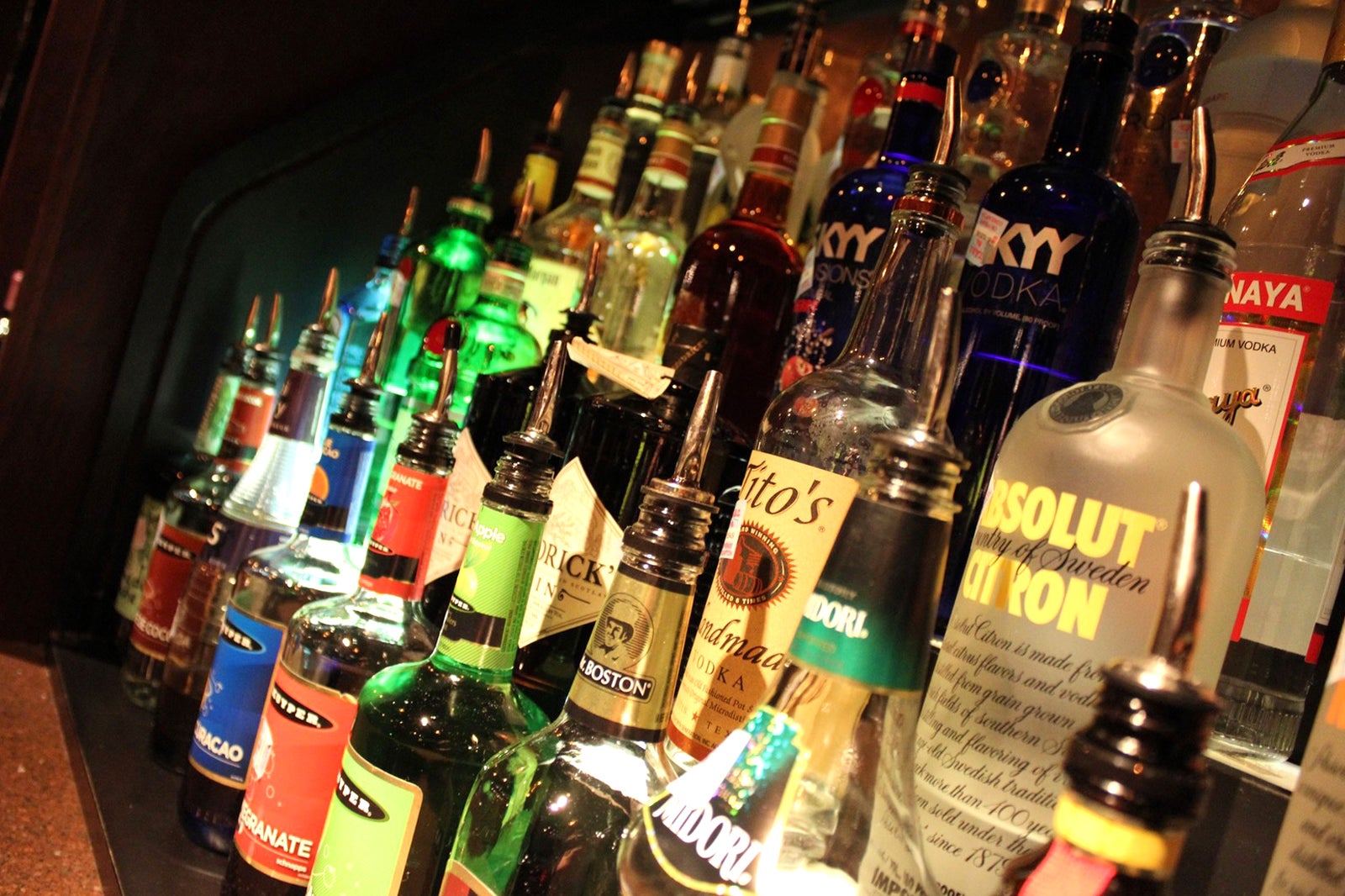 The Distillery is a bar chain that now has several branches across the Philippines. Promoting themselves as "a haven for liquor connoisseurs", they have branches in Makati City, Taguig, Quezon City in Metro Manila and in Unit H at Crossroads Mall in Cebu City.
The Distillery offers an extensive choice of whiskies, international beers, and other spirits that can be enjoyed in a refined yet relaxed atmosphere. The bar is usually busy, but the most popular night is probably the so-called "Too Good Fridays".
Location: Unit H Crossroads Mall, Gov. M. Cuenco Ave., 6000 Cebu City, Philippines
Open: Sunday–Thursday from 6 pm to 3 am, Friday–Saturday from 6 pm to 4 am
Phone: +63 (0)977 829 6426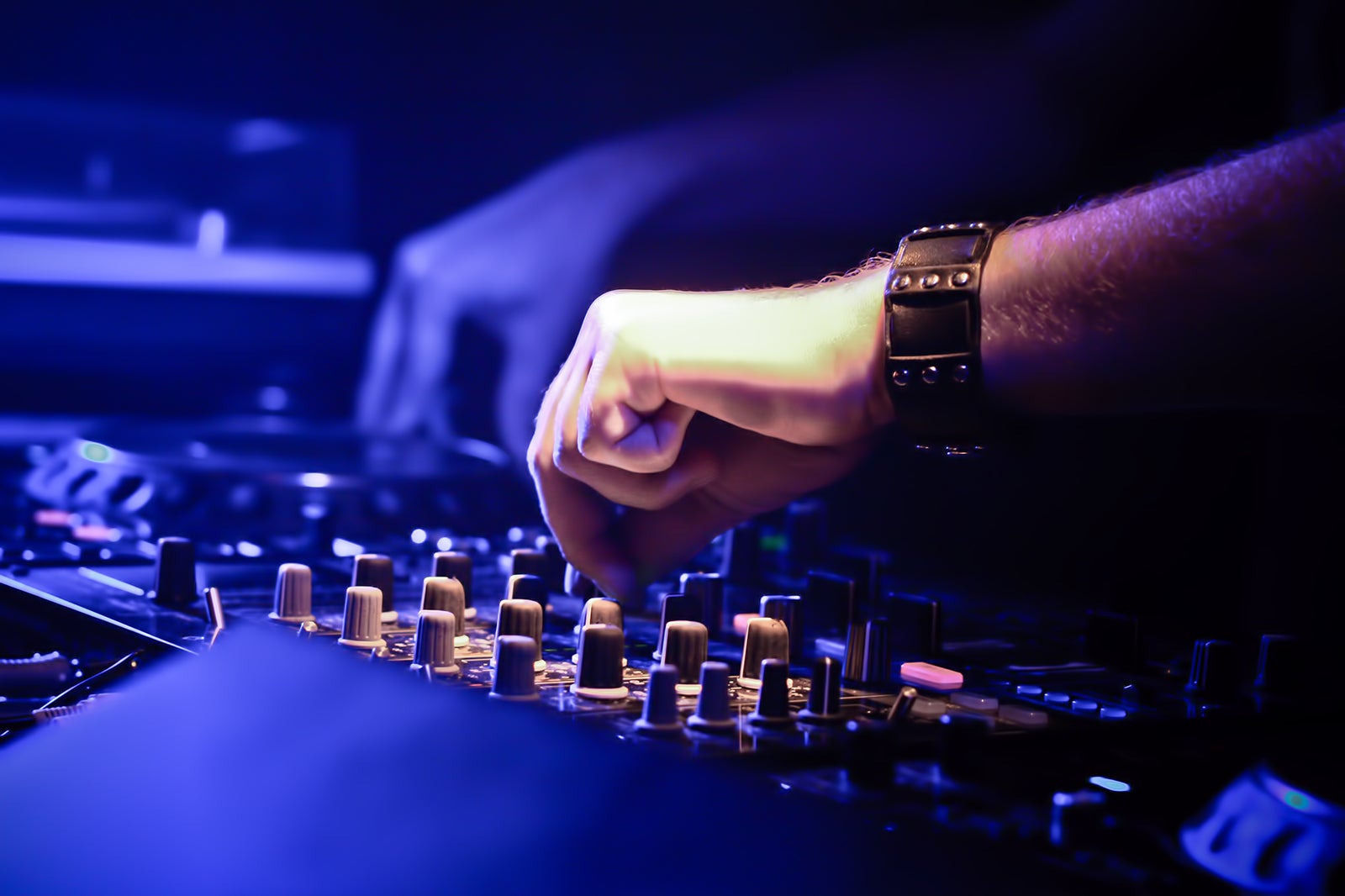 Club Hype is a popular dance club located at Mango Square on General Maxilom Avenue in Cebu City. Mango Square is one of the hottest spots in Cebu City after dark. Despite its name, this nightclub is unpretentious and affordable. The music played here is rather commercial, but Club Hype attracts a decent crowd of young middle-class Filipinos and foreigners.
Location: Mango Square, Gen. Maxilom Avenue, Cebu City, Philippines
Open: Daily from 8.30 pm to 6 am
Phone: +63 (0)917 636 6878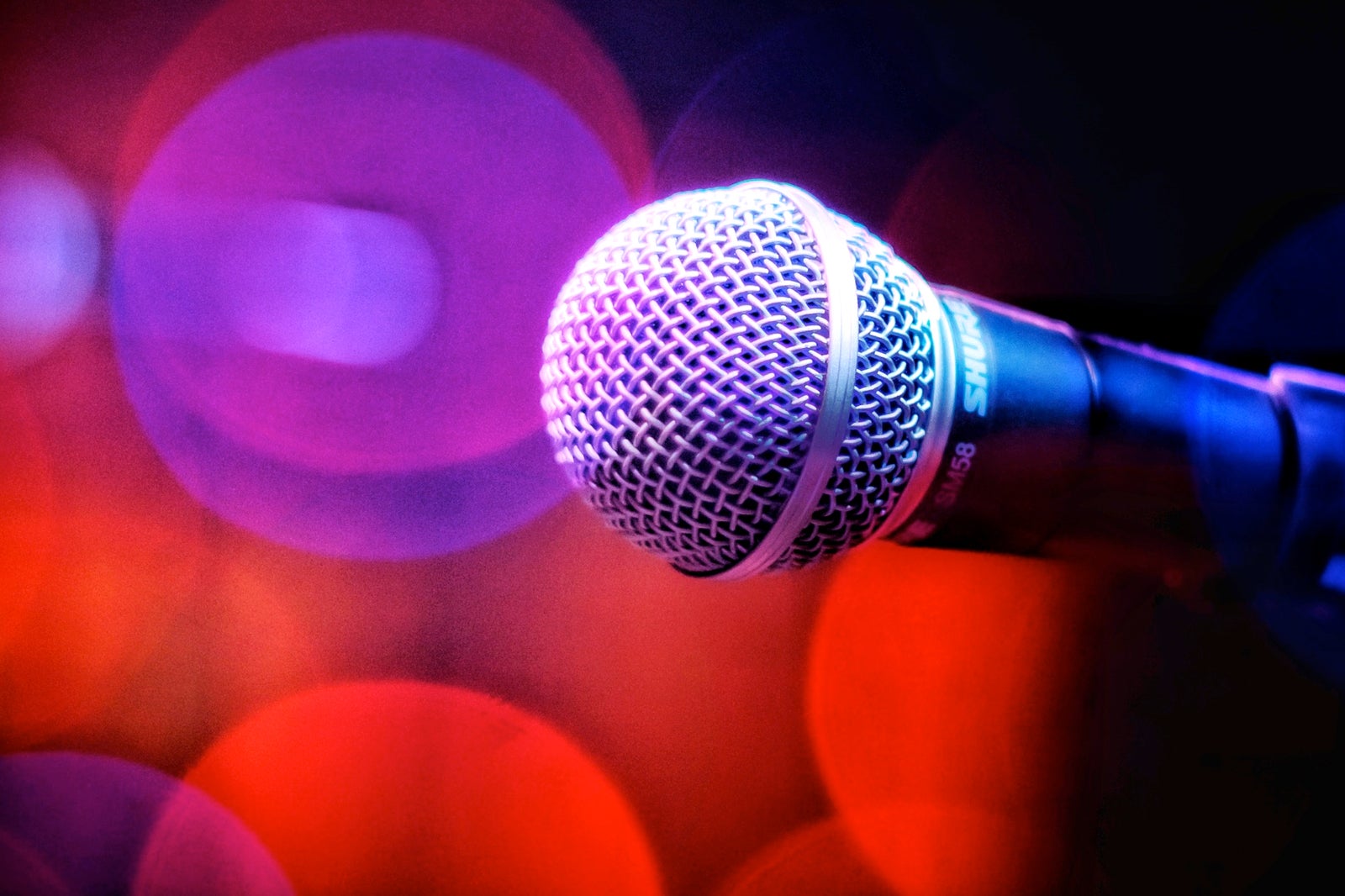 Karaoke (aka KTV, Videoke) is one of the favourite leisure activities in the Philippines. Filipinos are famous for their musical skills all around Asia, as many of the bands that perform in live music bars from Bangkok to Ho Chi Minh City to Kuala Lumpur feature Filipino artists. Cebu offers many KTVs for you to choose from. Even though most of the repertoire on hand is Japanese or Korean, there's always a good choice of English language songs for you to sing.
Many karaoke lounges are located on A.S. Fortuna Street in Mandaue City. The city's favourite Videokes are Red Box Karaoke (at The Terraces of Ayala Center Cebu), Song Hits! (3 branches in Cebu on Juana Osmena Street, One Mango, and Banilad Town Centre), and K1 Family KTV (at the Crossroads, Banilad).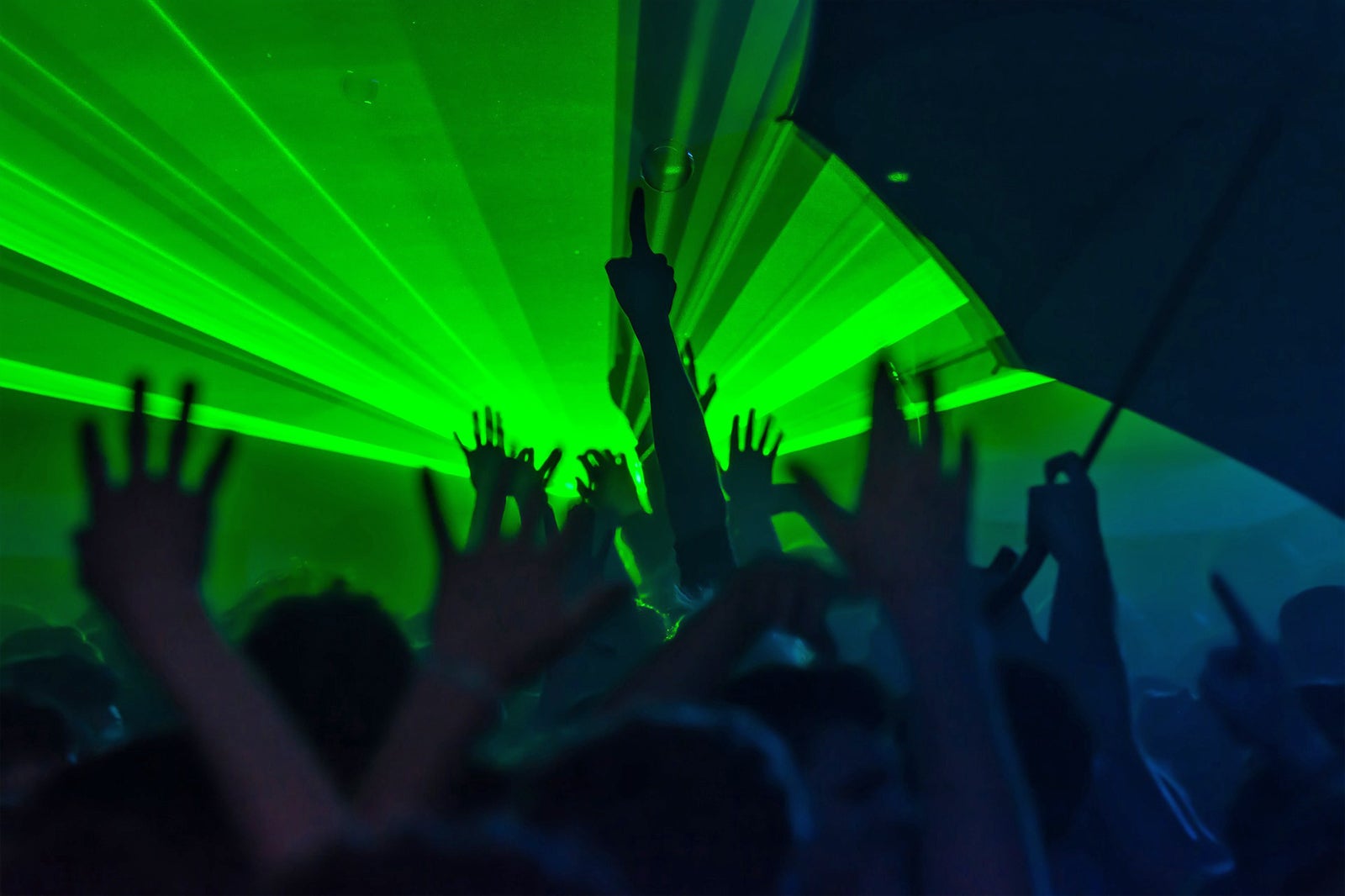 Club Lotus is one of the only nightclubs in Lapu-Lapu City on Mactan Island. It's a rather fancy club, so it's best to dress up and definitely leave the shorts and flip-flops behind. Attracting a diverse crowd of locals, Koreans and western tourists, Club Lotus features small dance floors surrounded by VIP tables. The entrance fee and drinks are reasonably priced and the fact it's the only venue of its type on Mactan Island ensures that it's busy most nights.
Location: Mactan Southgate Plaza, Pueblo Verde, Mepz 2, Lapu-Lapu City, 6015 Cebu, Philippines
Open: Daily from 9 pm to 5 am
Phone: +63 (0)925 633 3888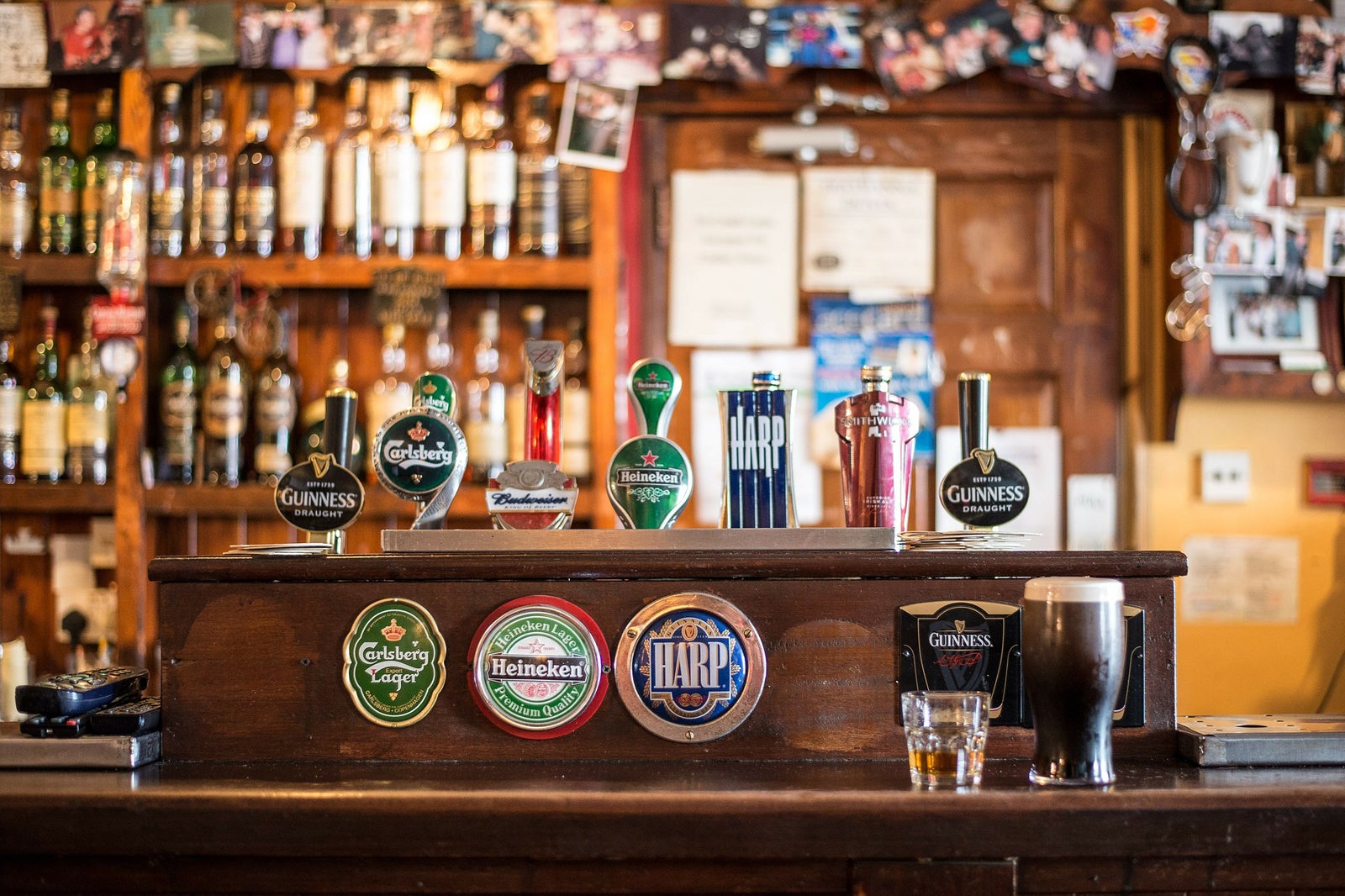 Marshall's Irish Pub is a popular bar and restaurant located in the heart of the Cebu nightlife scene – Mango Square. You'll find all the classic pub grub you'd expect from an Irish pub here, with a range of drinks to match, as well as live music in a cool and festive atmosphere.
The crowd here is a good mix of Filipinos and foreigners, Marshall's Irish Pub offers a pleasant place to spend the night in that real pub atmosphere. Do not miss the daily happy hour from 4pm to 7pm.
Location: Mango Square, Mango Avenue Corner Juana Osmena Street, Cebu City, Philippines
Open: Daily from 10 am to 3 am
Phone: +63 (0)32 412 6418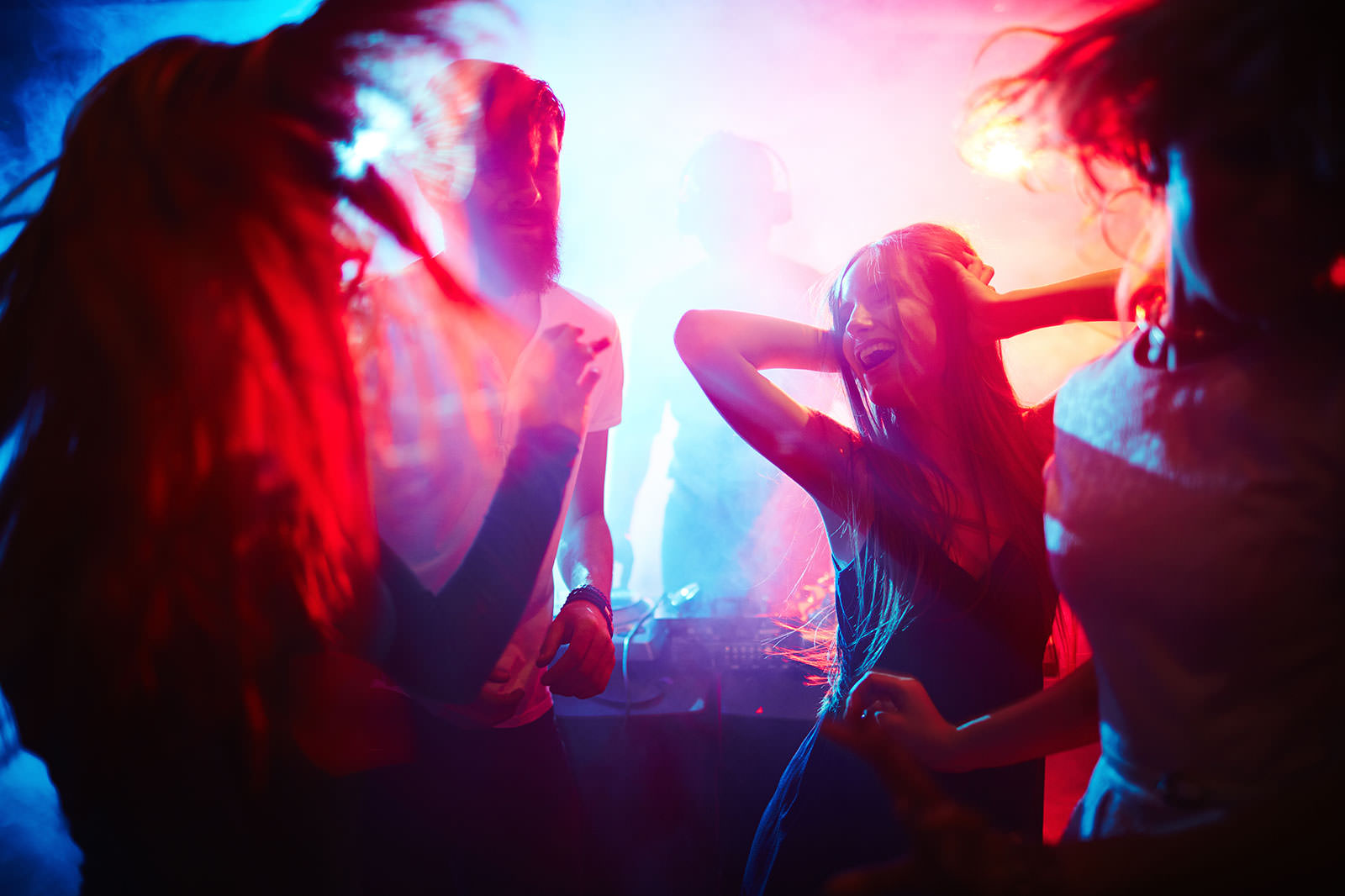 Club Icon offers a world-class nightclubbing experience right in the centre of Cebu City. This club attracts a mixed crowd of upper-class Filipinos, Korean tourists, and a few westerners. Despite its rather luxurious aspect, Icon remains affordable – the entrance fee is around 100 pesos. DJs change every day, yet the music played here remains in the electronic dance music/trap/hip hop genres. The club is on F. Cabahug Street, close to the Castle Peak Hotel.
Location: 22 F. Cabahug St, Cebu City, Cebu, Philippines
Open: Daily from 9 pm to 6 am
Phone: +63 (0)977 859 5911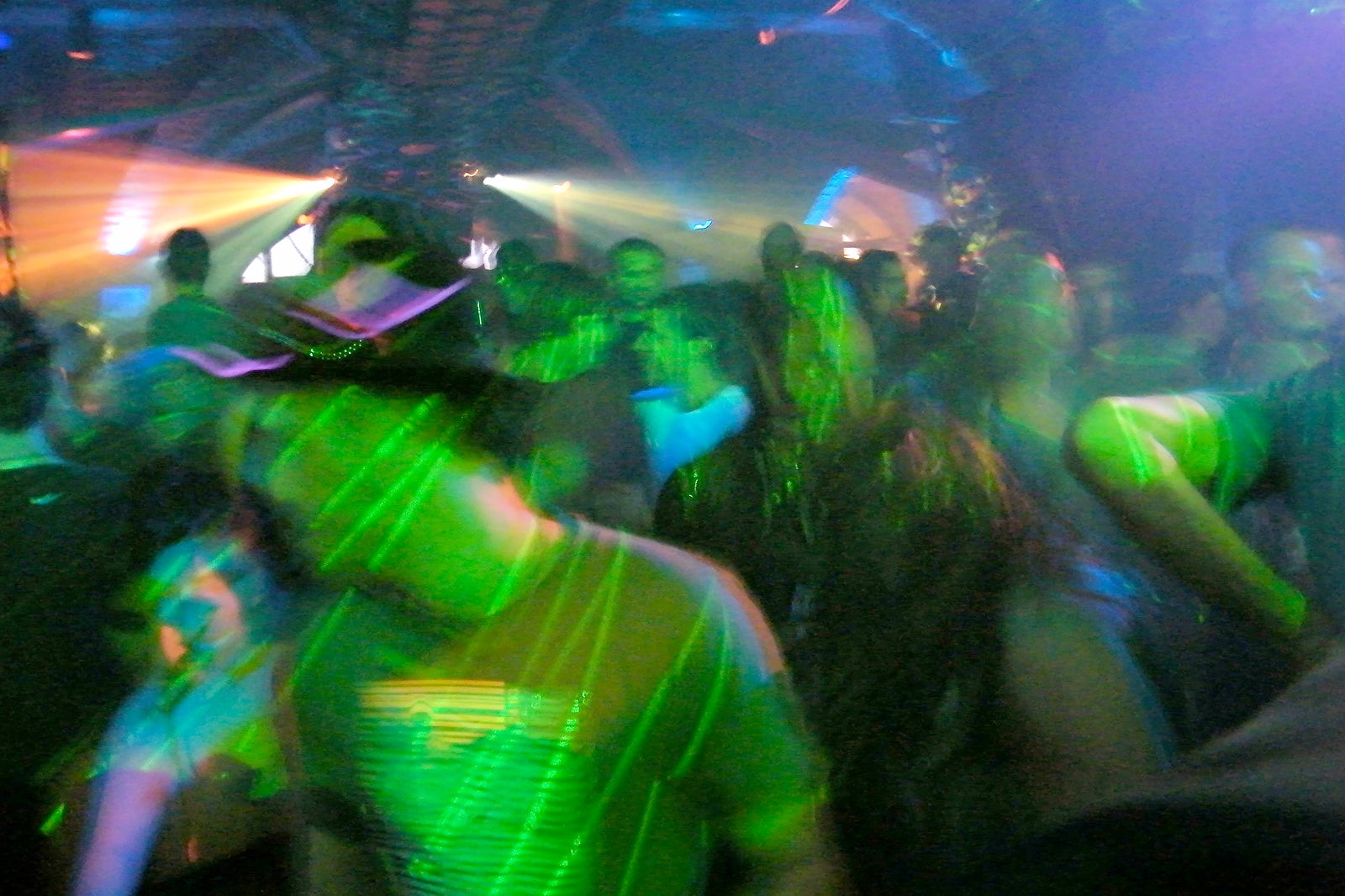 OQtagon by J. Ave is an international night club that offers its guests the latest lighting and sound technologies in splendid settings. The club has the capacity to accommodate up to 2,000 guests and features 36 VIP lounges, 40 cocktail tables, an owner's VIP area, and a sky lounge.
Some of the best resident and international DJs perform here, and the styles of music played at OQtagon go from EDM to house, making this club an exciting venue to party. OQtagon is on Ouano Avenue in Mandaue City, in the northern area of Metro Cebu.
Location: Meerea High Street, Ouano Avenue, Mandaue City, 6014 Cebu, Philippines
Open: Daily from 9 pm to 7 am
Phone: +63 (0)917 638 4777
Morals & Malice are almost 2 separate venues. The former specialises in craft coffee, coffee cocktails, breakfast and brunch, while the latter belongs to the craft cocktail culture. The 2 of them cover a broad range of tastes and offer a one-of-a-kind lounge to hang out in when visiting Cebu. Located on the 2nd floor of the Tinderbox building in Banilad, Cebu City, and designed by Kenneth Cobonpue, a world-renown Filipino industrial designer, Morals & Malice is a refined venue to have breakfast or spend the evening.
Location: 2nd floor of the Tinderbox, Banilad Rd, Cebu City, Cebu, Philippines
Open: Wednesday–Thursday from 5 pm to 1 am, Friday–Saturday from 5 pm to 2 am, Sundays from 4 pm to midnight
Phone: +63 (0)917 709 2804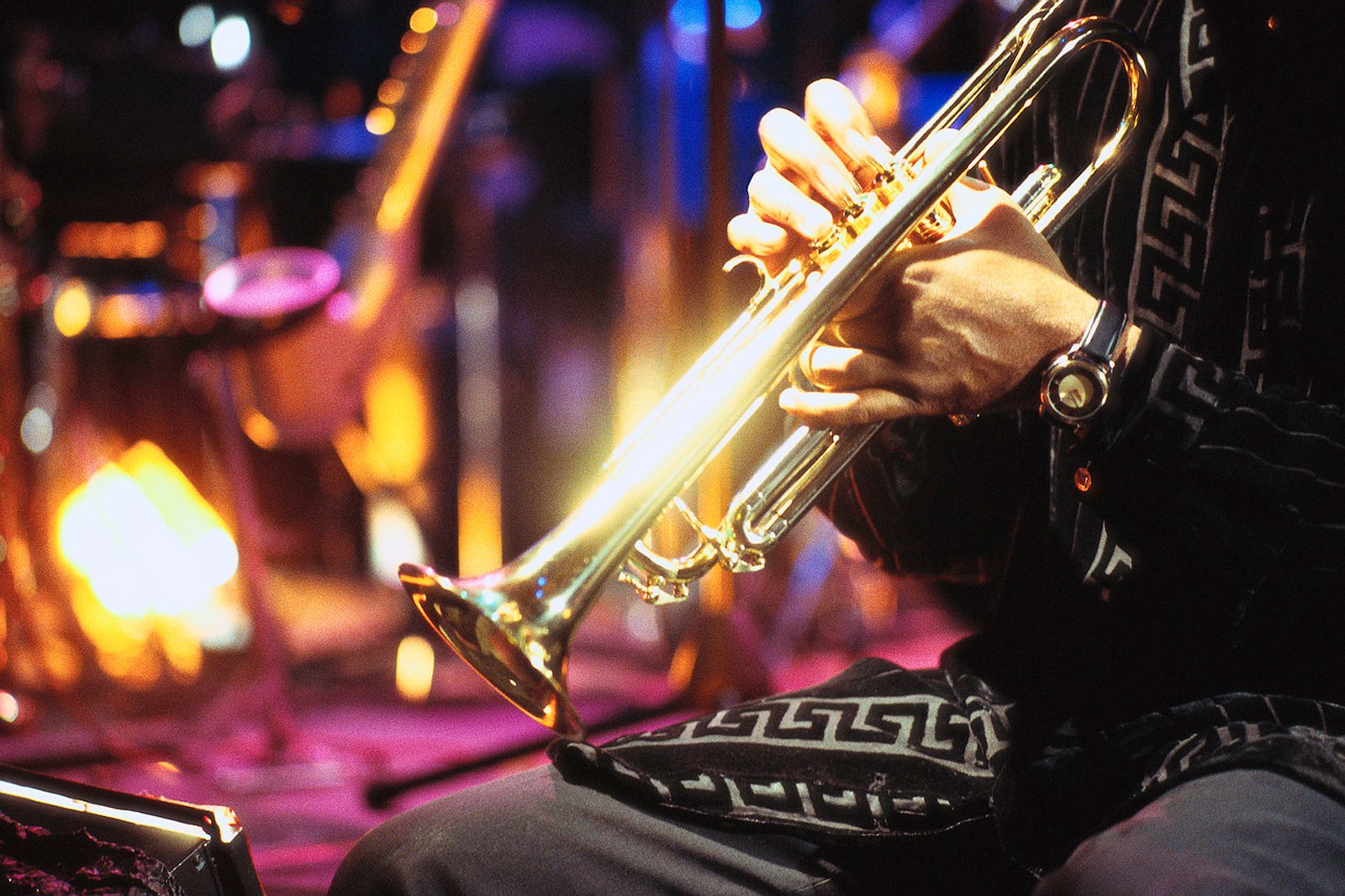 Jazz n' Bluz is a longstanding live music bar and club where you can hang out with friends or take your partner out for a fun date night in Cebu. Quality wine and top-shelf liqueur are available at a fair price, as well as a full food menu covering a variety of regional cuisines. The steak is surprisingly good at Jazz n' Bluz. Guests are entertained by talented locals singing jazz and a great live band.
Location: 1 Paseo Saturnino, Cebu City, 6000 Cebu, Philippines
Open: Daily from 6 pm to 1 am
Phone: +63 (0)32 517 6175
11
Waterfront Cebu City Hotel and Casino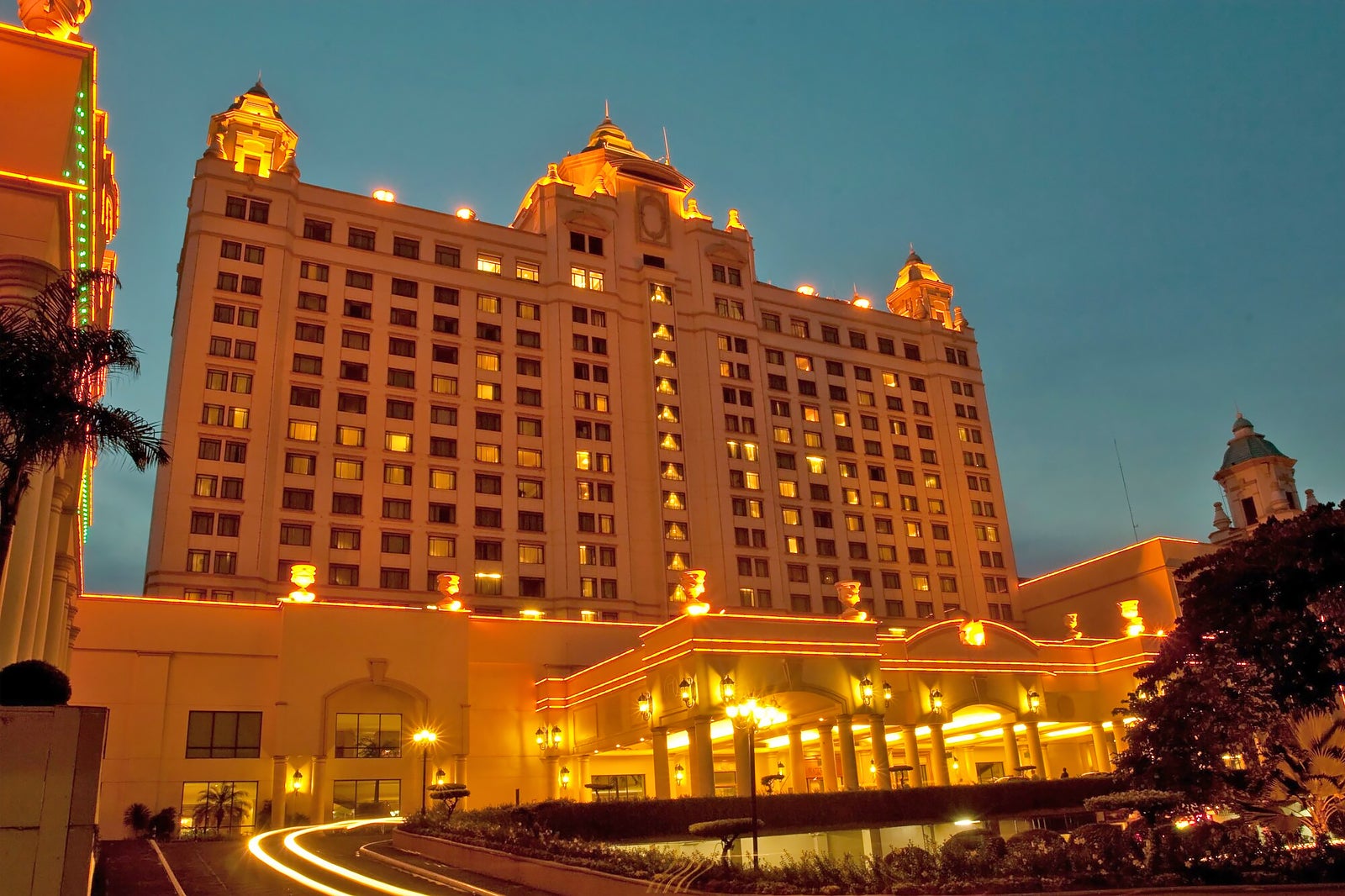 Part of the Waterfront Hotel and Casino, this 5-star casino is an alternative choice for those who want to test their luck. You'll find a full set of gambling games here, including baccarat, blackjack, super 6, pontoon, pai gow, stud poker, roulette, red or white, big or small, and craps. The casino is located on the 2nd floor of the hotel and is open 24/7, so you can always find a drink and some entertainment, regardless of the time.
Location: Salinas Dr, Cebu City, 6000 Cebu, Philippines
Phone: +63 (0)32 232 6888