10 Best Things to Do in Laos
What is Laos Most Famous For?
The best things to do in Laos combine stunning mountainous landscapes with ancient cultural attractions. It's fair to say that this landlocked country is one of the few truly exotic travel destinations left in the world. Laos has a 'back-in-time' feel to it, along with friendly locals, atmospheric Buddhist temples and enigmatic heritage sites. You should expect a rollercoaster of a cultural ride when exploring this country.
From the UNESCO World Heritage Site of Luang Prabang to the unexplained and mysterious Plain of Jars, it's easy to be fascinated and in awe of this wonderful land.
What are the best things to do in Laos?
1
Luang Prabang
Northern Laos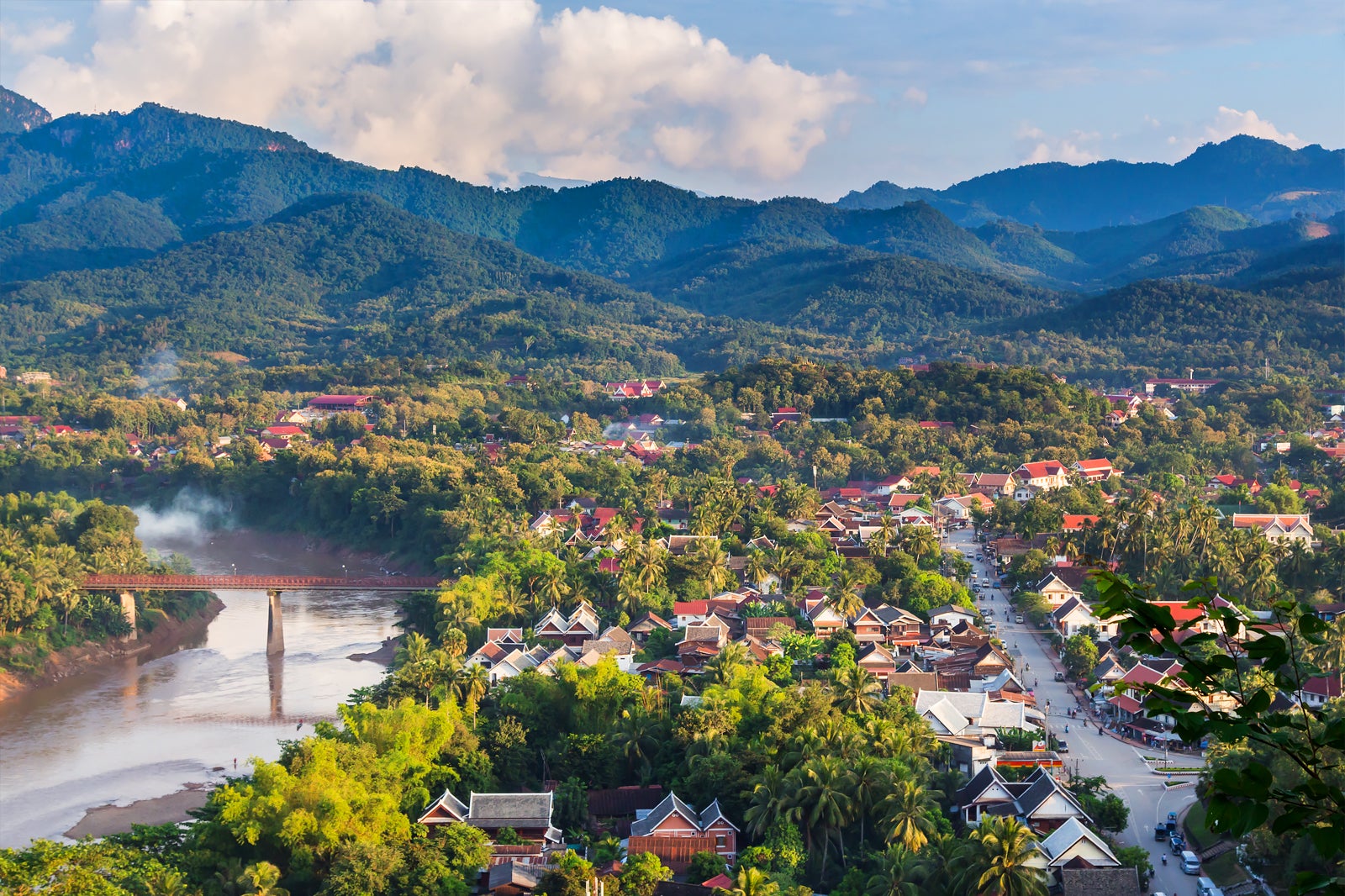 Luang Prabang, a UNESCO World Heritage Site located in northern Laos, is an important yet charming little town that ranks among the must-visit destinations in the country. It features former royal palaces and more than 30 temples, old French colonial architecture as well as beautiful natural sites.
Wake up early and take part in the ritual of giving alms to orange-robed monks, enjoy a leisurely breakfast in a cute cafe in town and take your time to explore the ancient architecture.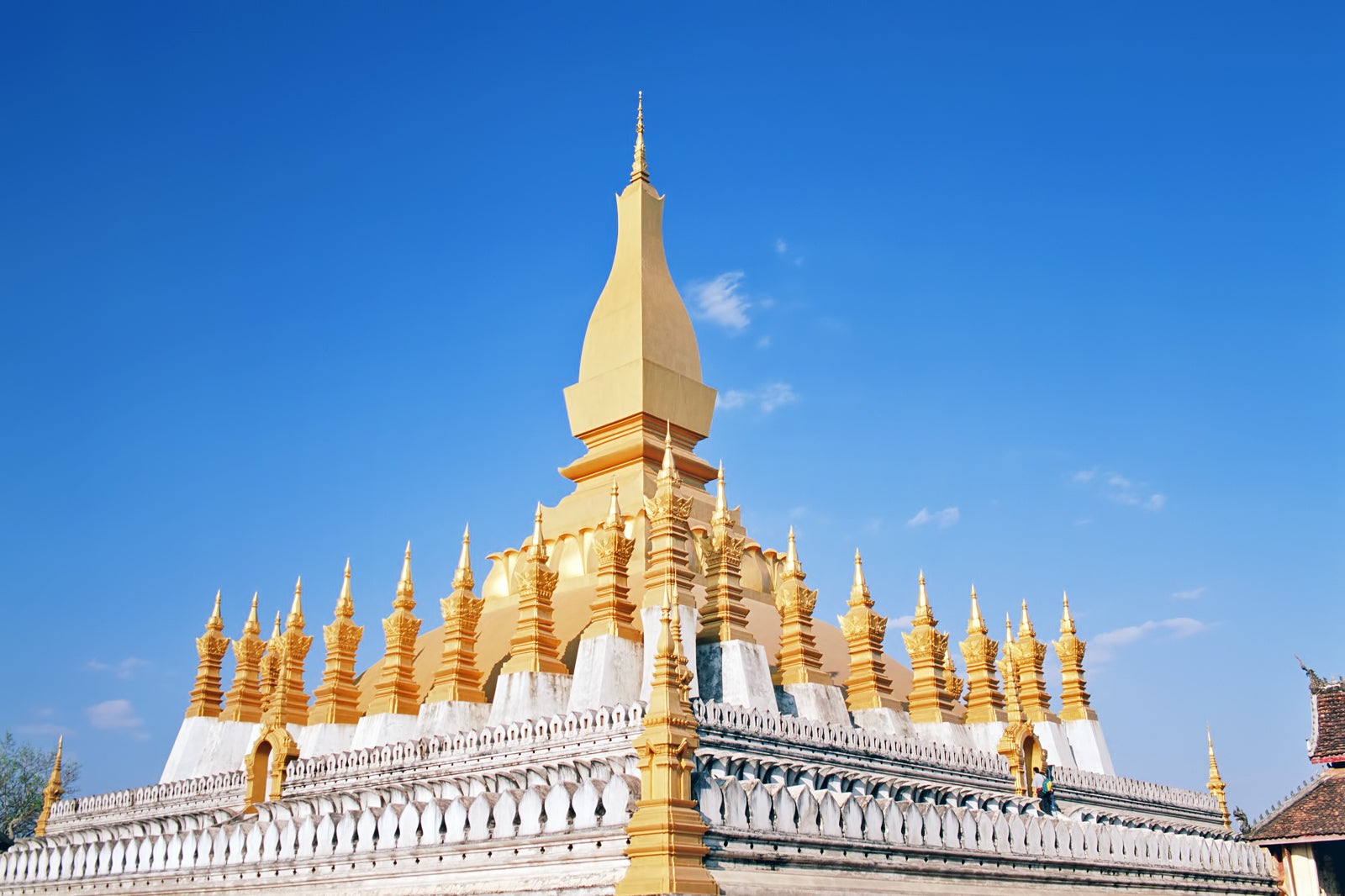 That Luang (or the Great Stupa) in Vientiane is a national symbol. It's the most sacred monument in the country and is even on Laos' official seal. From the outside, That Luang looks more like a fortress surrounded by high walls and it features 2 temples along with the impressive 45-metre-tall stupa, the top of which is covered with gold leaf.
3
Vang Vieng
4 hours north of Vientiane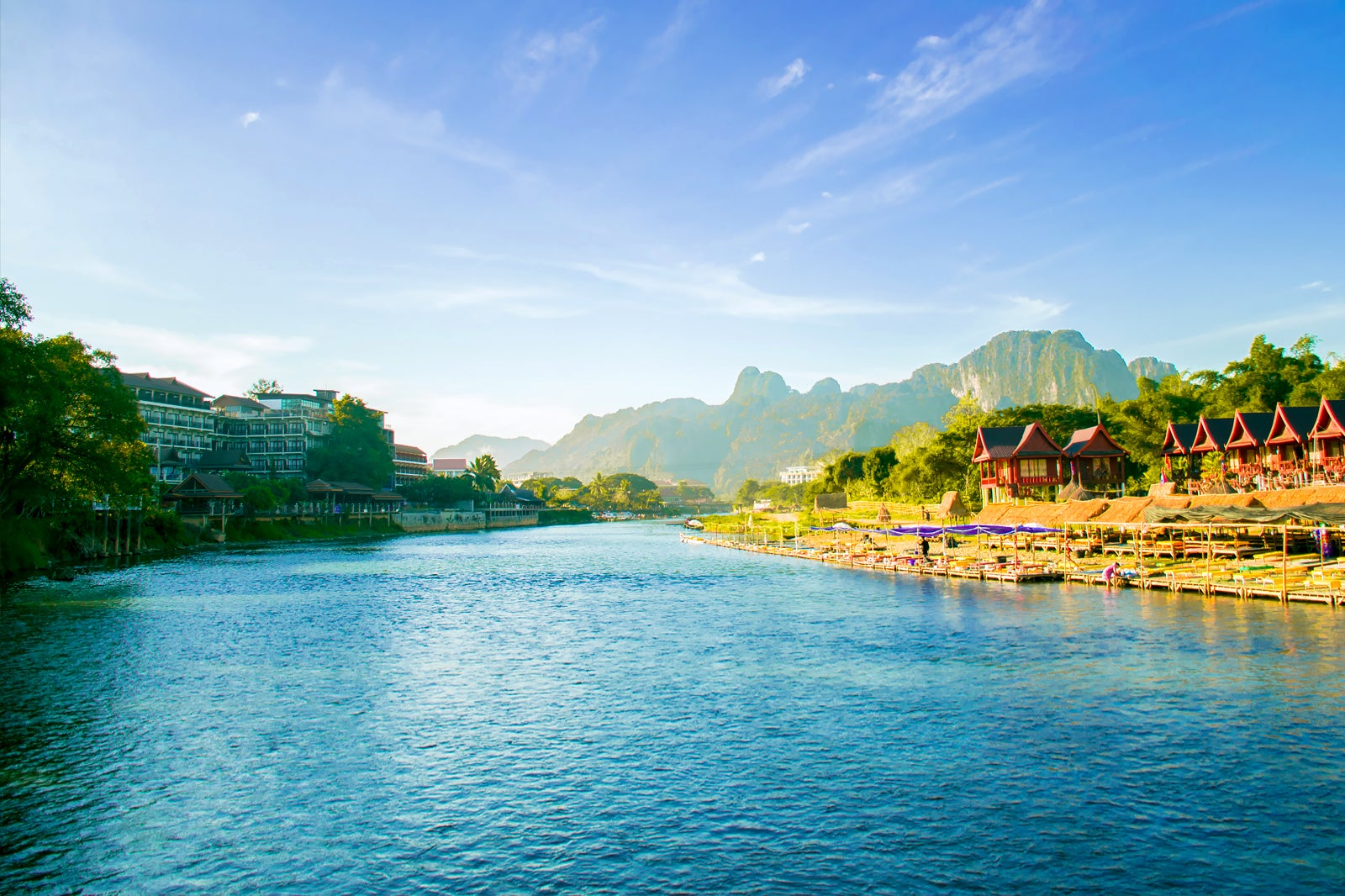 Vang Vieng is a stunning mountain town that attracts many world travellers. It's especially popular with backpackers who come to enjoy the rugged beauty.
Surrounded by great mountains, rivers, caves, limestone cliffs and rice fields, this small and scenic town offers a long list of interesting attractions. The Nam Song River is where you can enjoy the infamous 'tubing' rides – a very popular activity in Vang Vieng.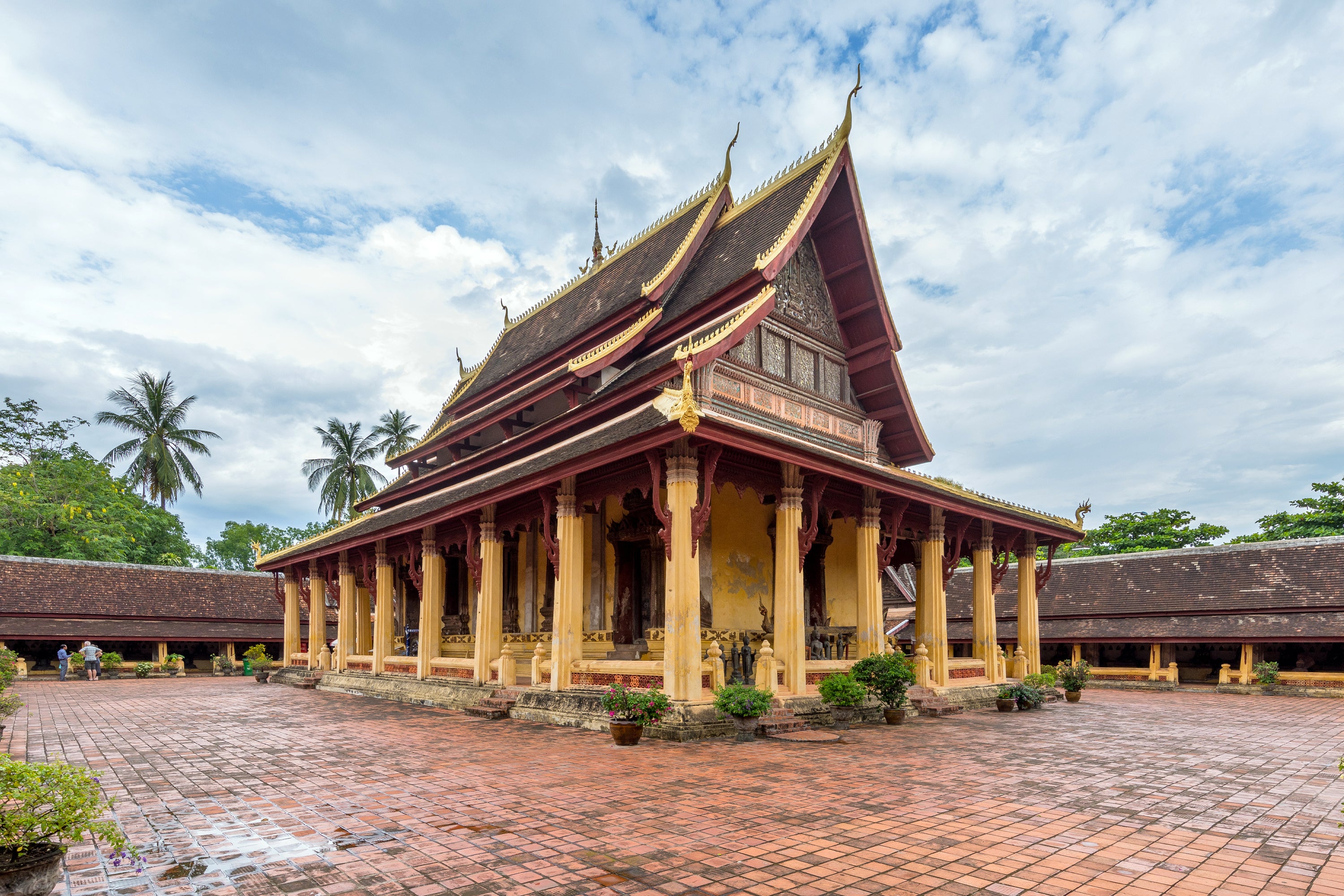 Wat Si Saket is the only temple in Laos that survived the Siamese occupation, which destroyed much of the capital in 1828. It features over 10,000 Buddha sculptures of varying sizes and styles. The temple also has beautiful architecture and layout, with a history that dates back to 1818.
Must-sees include its ornate 5-tiered roof, a drum tower, a small library with a Burmese-style roof, and the floral ceiling of the sim (ordination hall). The hall holds 7,000 images made from wood, stone and bronze.
Location: Lan Xang Road, Vientiane, Laos
Open: Daily from 8 am to 12 pm and from 1 pm to 4 pm
photo by Basile Morin (CC BY-SA 4.0) modified
5
Bolaven Plateau and Tad Fane Waterfall
Pakse - Champasak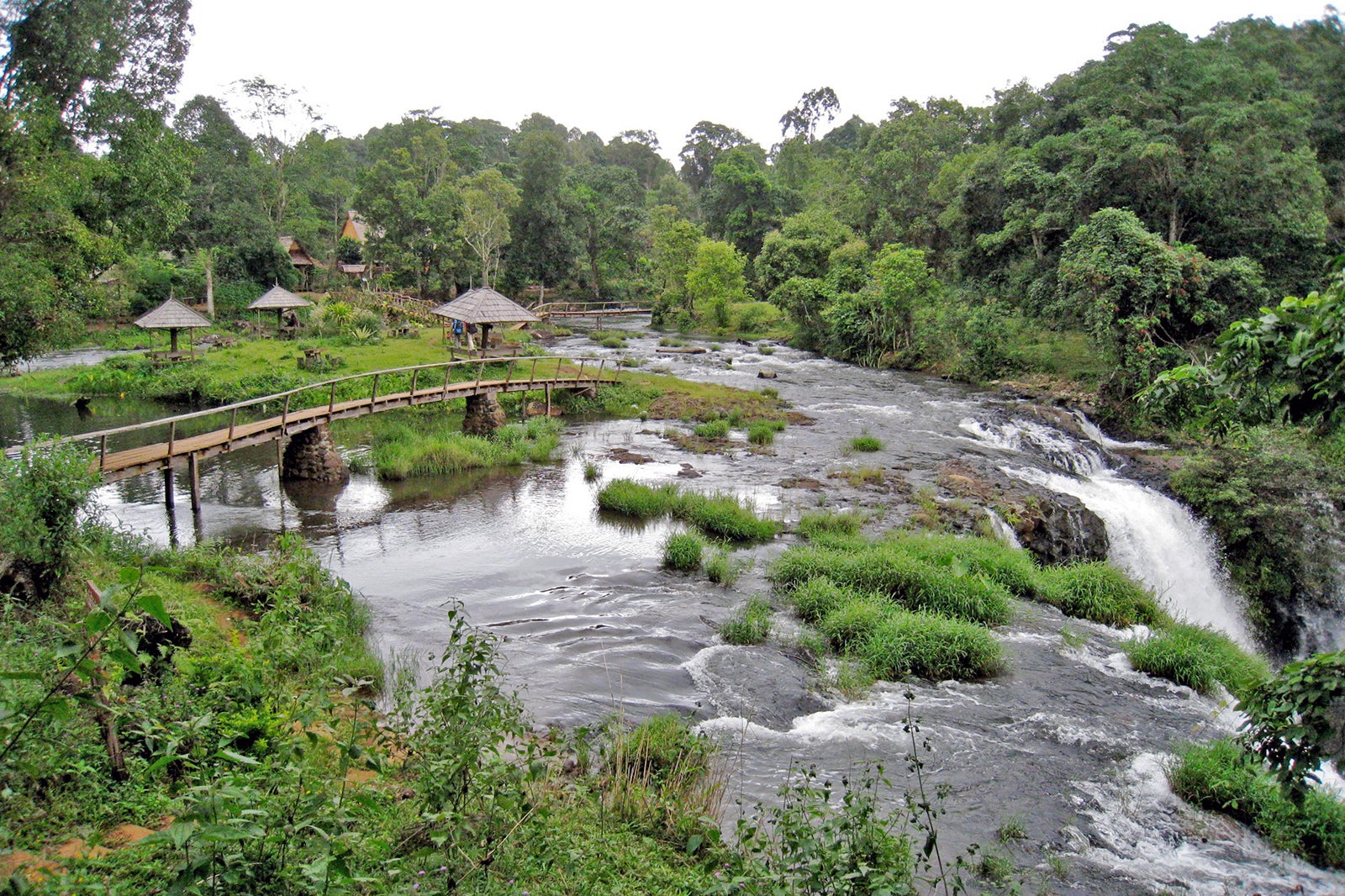 Bolaven Plateau in southern Laos is famous for its great scenery, ethnic villages and unexplored corners. It's probably best known for being home to some of Southeast Asia's most spectacular waterfalls, including Tad Fane and Dong Hua Sao. The plateau's elevation ranges from about 1,000 to 1,350 metres above sea level.
The Bolaven Plateau also attracts outdoor enthusiasts with its trekking and biking trails through rural Laos. You can take a day trip from the city of Pakse, if you're pressed for time, but it's best to explore Bolaven Plateau by motorbike following the big loop through the plateau.
photo by Kyle Taylor (CC BY 2.0) modified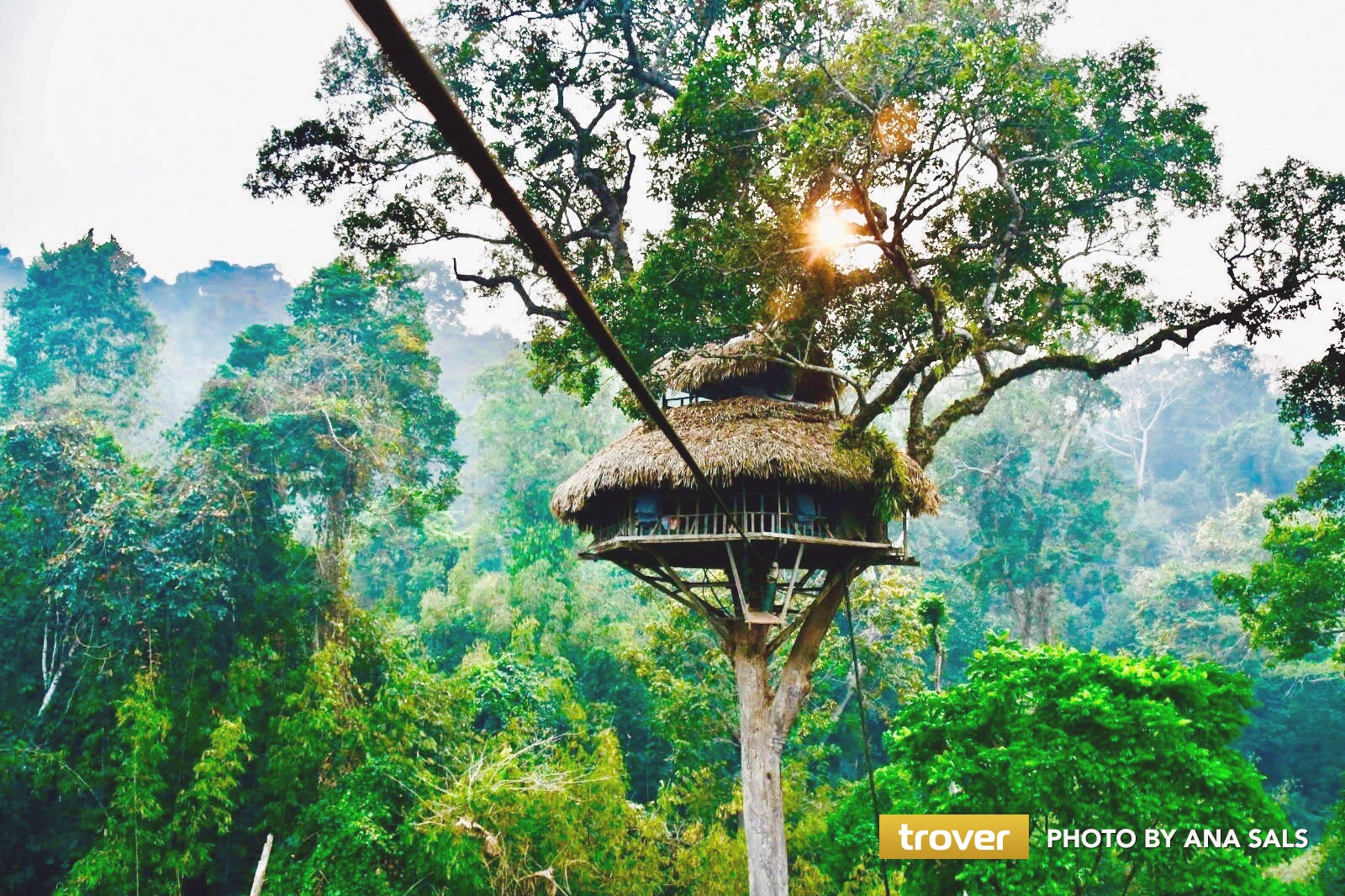 Bokeo is a peaceful rural province in northwestern Laos. Rich in natural resources with hilly mountains, tropical forest and farmland, Bokeo is also home to around 30 ethnic groups who still preserve their traditional lifestyles and culture. Huay Xai, the capital provincial of Bokeo, sits on the bank of the Mekong River and has several temples to explore.
7
Buddha Park (Xieng Khuan)
Vientiane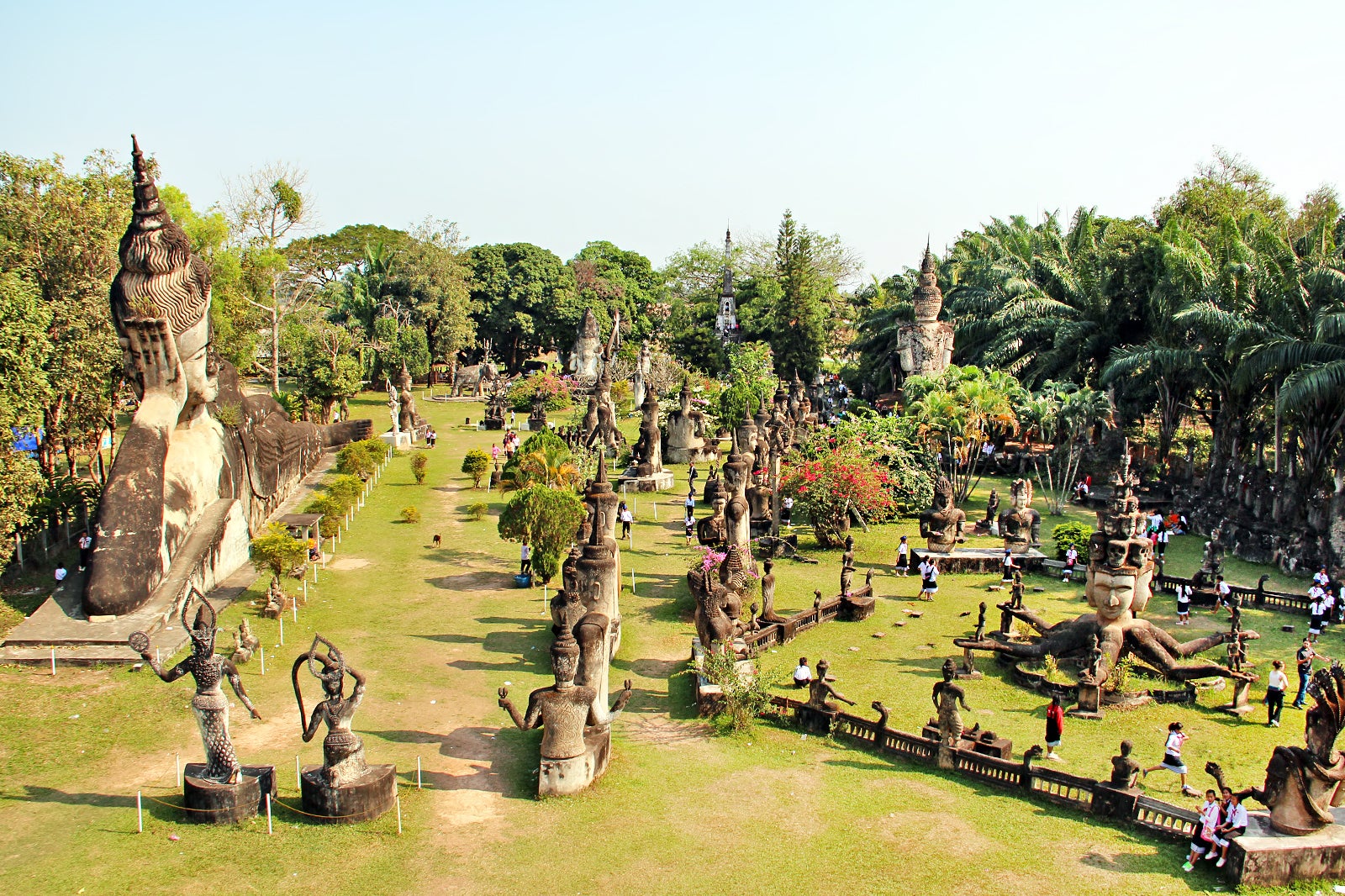 Buddha Park (known as Xieng Khuan in Lao) is a famous park with more than 200 religious statues, including a huge 40-metre-long reclining Buddha image. It was built in 1958 by Luang Pu Bunleua Sulilat, a monk who studied both Buddhism and Hinduism, who filled the park with many impressive statues, not only of Buddha images but also of Hindu gods as well as demons.
Location: Deua, Thanon Tha, Vientiane, Laos
Open: Daily from 8 am to 5 pm
photo by GuillaumeG (CC BY-SA 3.0) modified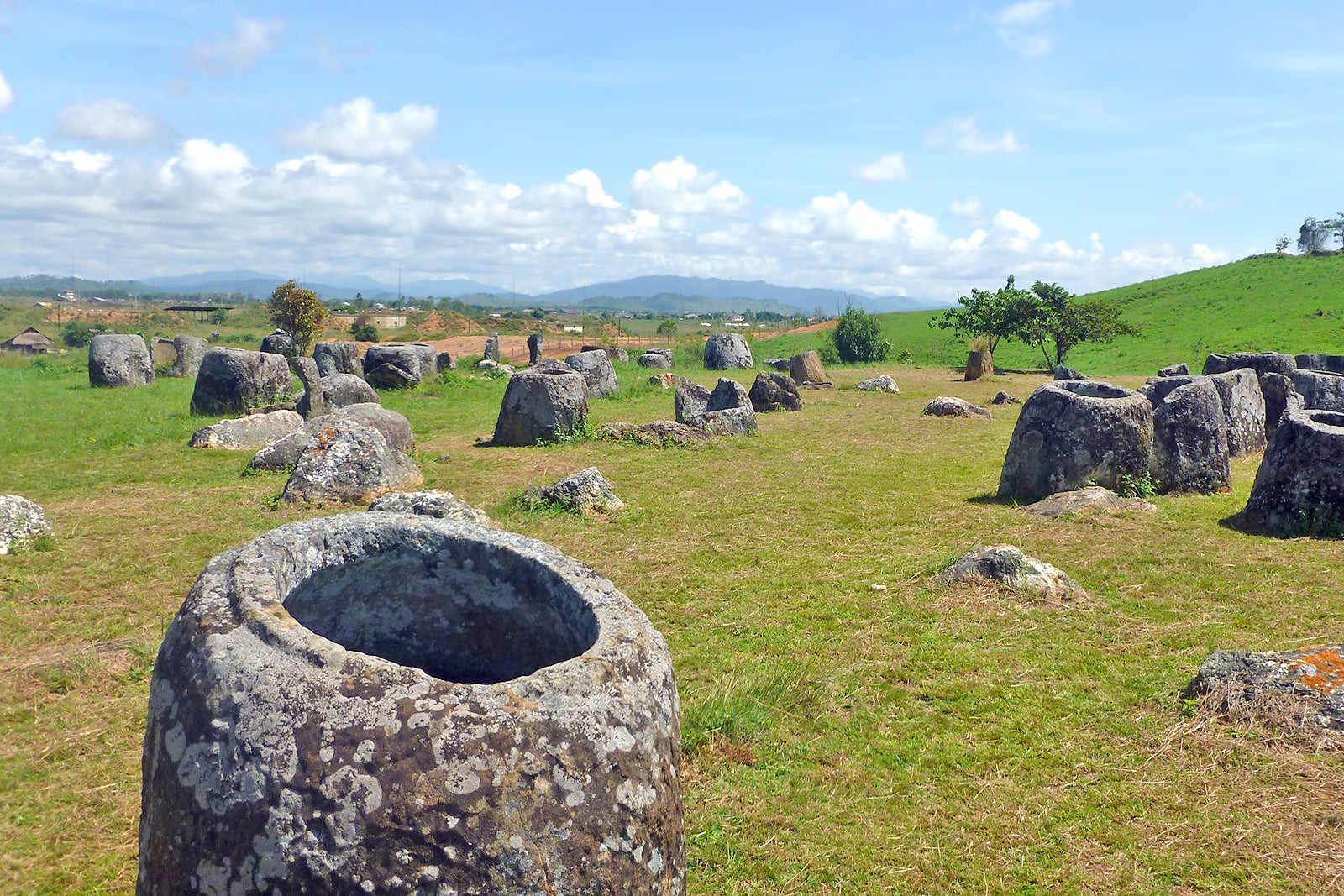 The Plain of Jars is considered the most distinctive and enigmatic of all Laos' attractions. One of the most unique prehistoric sites in Southeast Asia, the civilisation that was responsible for the Plain of Jars remains a mystery among locals and archaeologists. The jars were carved from both sandstone and granite and are thought to be over 2,000 years old. This unique attraction is located near Phonsavan, the main city of Xiengkhouang Province.
Read more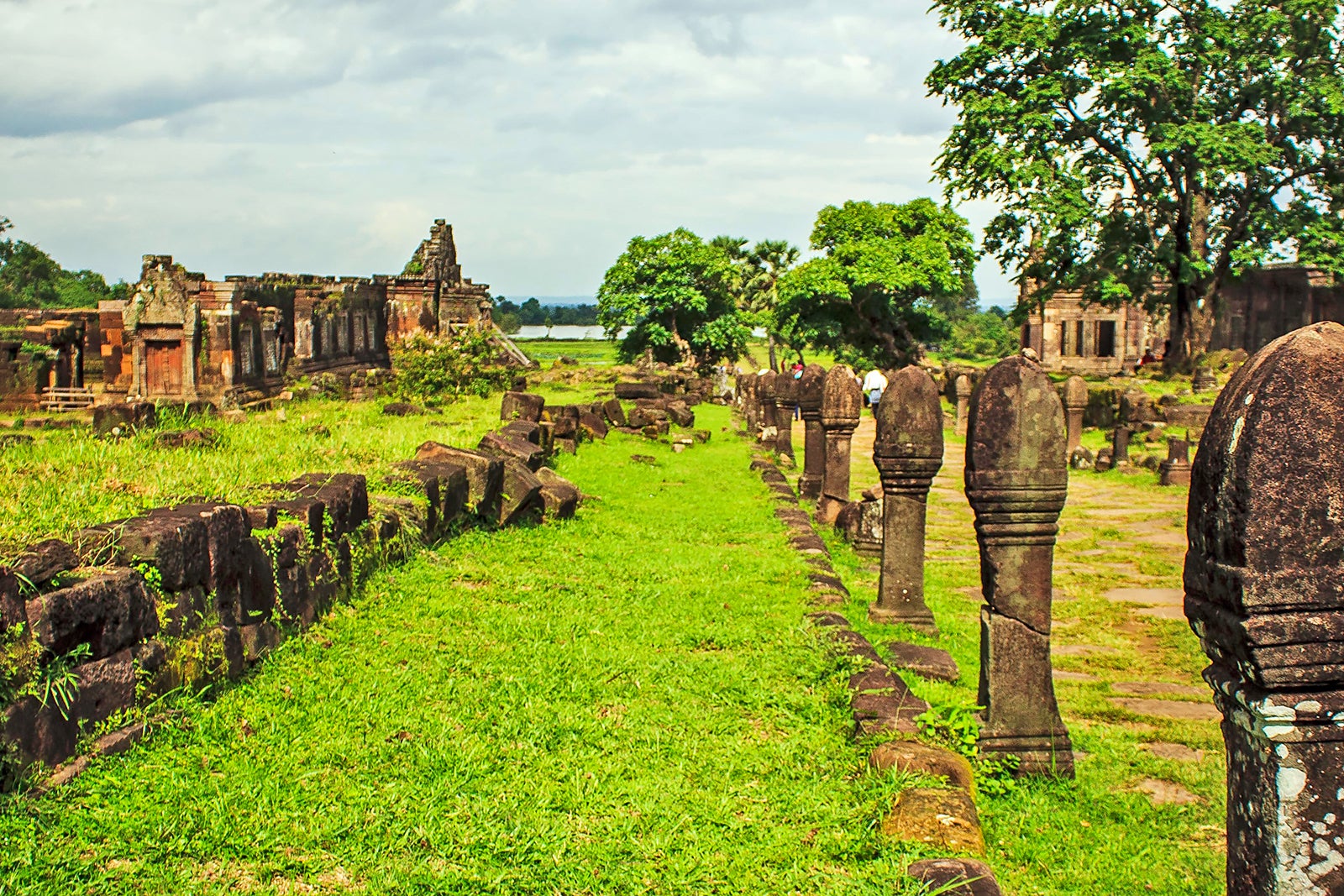 Vat Phou (or Temple Mountain in Lao) is a temple ruin that lies at the base of Phou Kao Mountain. It's surrounded by a verdant jungle and enjoys views of the Mekong River and Champasak Province. The ancient Khmer temple complex is a UNESCO World Heritage site, with intricate structures built between the 5th and 15th centuries.
There's a natural spring nearby that locals believe contains holy water. The complex's onsite museum displays statues of Buddha and Hindu deities such as Shiva, Vishnu and Nandi. Vat Phou is one of the largest archaeological sites in Laos.
Location: 41 km southwest of Pakse, Champasak Province, Laos
Open: Daily from 8 am to 6 pm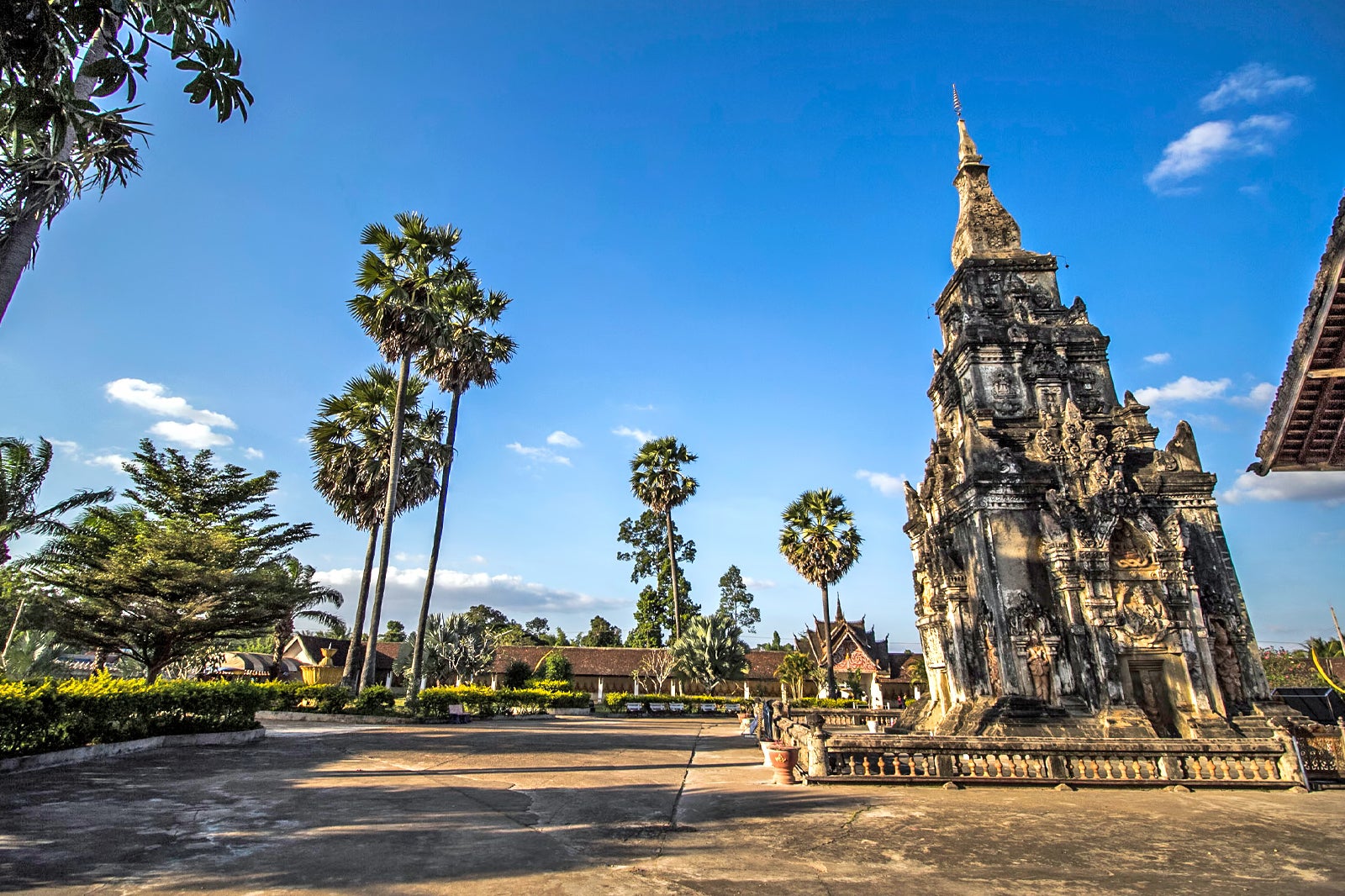 That Ing Hang Stupa is an important place of worship not only for Laotian Buddhists but also for Thai Buddhists who live in northern Thailand. The 16th-century tower is about 9 metres tall and is believed to house a bone of Buddha.
If you're planning to visit That Ing Hang Stupa, wear clothes that cover your shoulders, chest and knees. Women may be required to wear a traditional sinh (Lao-style sarong) before entering the temple grounds. There are stalls selling lotus flowers and coconuts for those looking to give offerings at That Ing Hang Stupa.
Read more
Location: Ban That Village, Savannakhet, Laos
Open: Daily from 8 am to 4.30 pm