10 Best Sapporo Foods Everyone Should Try
A Guide to Local Specialities You Should Try in Sapporo
The best Sapporo foods everyone should try are served at different local venues throughout the city. Sapporo is like a larder that's full of delicious ingredients, with endless restaurants, Japanese-style bars (Izakaya) and cafés where you can sample the food of Hokkaido. There are those serving fresh local seafood delivered directly from the source. Or how about a swanky French meal with fresh Hokkaido ingredients at a 3 Michelin-starred restaurant? No visit to Sapporo is complete without trying Hokkaido's famous eats.
You can also go for authentic ramen, soup curry, or grilled mutton. And when you feel like some downtime, take a break at an 'art museum of coffee' and stroll around the stylish area of Maruyama, or at a delightful Japanese sweets shop while visiting Hokkaido Shrine. This guide to local specialities you should try in Sapporo points you to a selection of top spots that really capture Hokkaido's charming flavours.
1
Menya Saimi
Sapporo ramen noodles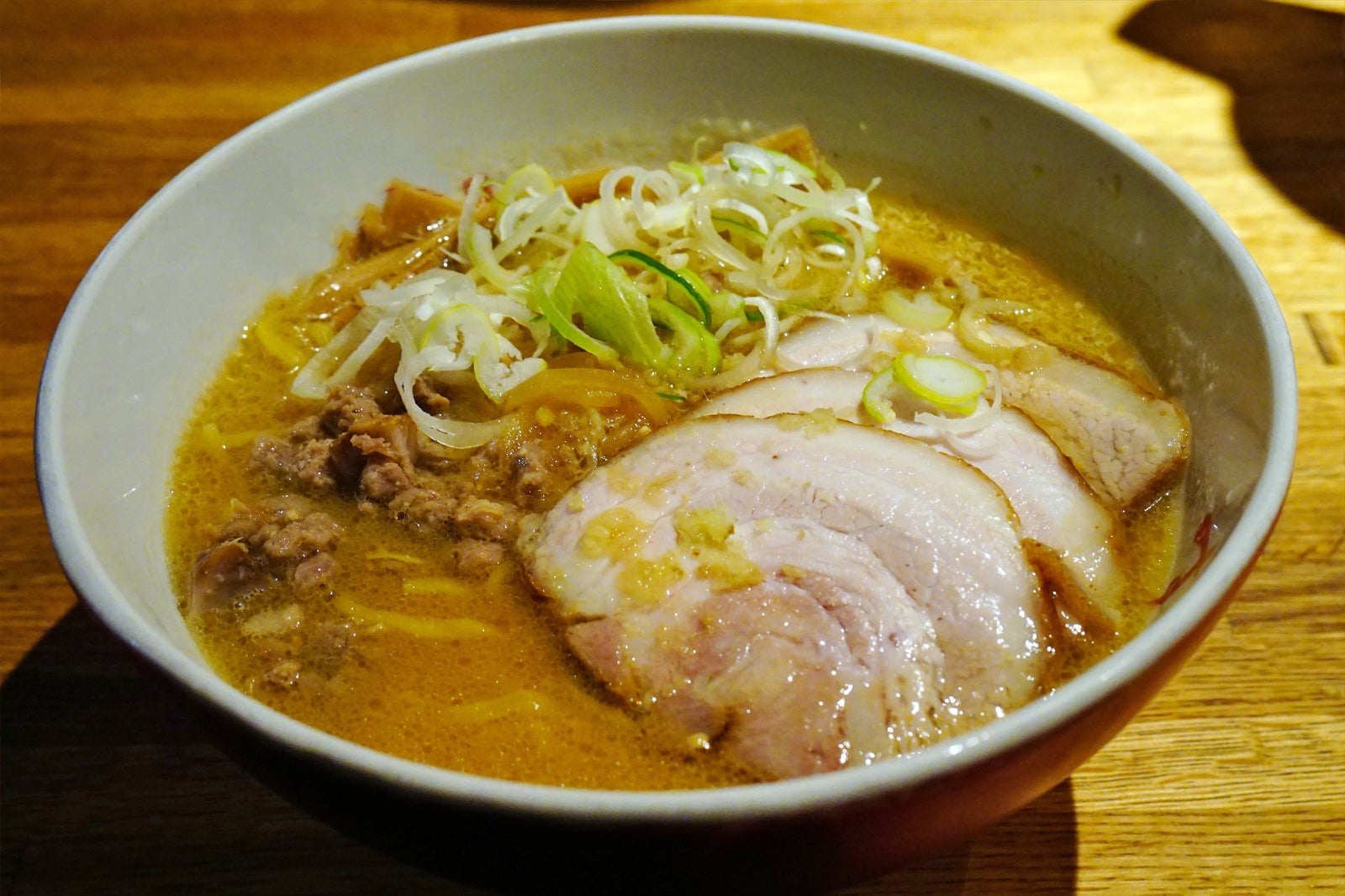 When you visit Sapporo, make sure you try the budget-friendly and delicious Sapporo ramen. A 5-minute walk from Subway Misono Station, you'll find Menya Saimi, a ramen restaurant loved by both locals and tourists. There's nearly always a queue outside before it opens at 11am, and the walls are chock full of the autographs of celebrities who've eaten here.
Miso ramen is an all-time classic. The typical Sapporo style of medium-thick, firm, and curly noodles began at the Morizumi Seimen restaurant, founded in 1950. Toppings include bean sprouts, bamboo shoots, green onions, and soft and aromatic grilled pork (char siu) slices. The rich yet refreshing soybean paste-based soup is balanced exquisitely with grated ginger. There are also soy sauce and salt flavour options, and you can ask for a large serving if you're feeling peckish. A bowl of freshly steamed Hokkaido rice is the perfect accompaniment.
Location: 5-3-12 Misono 10-jo, Toyohira Ward, Sapporo 062-0010, Japan
Open: Daily from 11 am to 3.15 pm and 5 pm to 7.30 pm (closed on Mondays)
Phone: +81 (0)11-820-6511
photo by 663highland (CC BY-SA 3.0) modified
2
Okushiba Shoten
Soup curry
Okushiba Shoten was established in 2006 and has since been developing soup curry restaurants with different concepts throughout Hokkaido. Two of these restaurants are directly connected to JR Sapporo Station. The Jikka branch has a unique shrimp stock soup curry as its speciality. Big chunks of pumpkin, lotus root, green pepper, and aubergine are served on a large plate to go with the soup curry. Meanwhile, the Ekimaesoseiji branch has fused Teppanyaki and soup curry. For a topping to go with your soup curry, try a Salisbury steak or beefsteak grilled in the open kitchen.
A 10-minute walk from Hokkaido Shrine, the Okushibachan branch is located in the residential area of Miyanomori and serves soup curry with a generous helping of tempura. As the name suggests, this place is staffed by cheerful elderly ladies (bachan), who together with the homely atmosphere ensure that customers keep coming back for more.
Location: Flagship store: 1st floor, Paseo West, 2-chome Kita 6-jo Nishi, Kita Ward, Sapporo 060-0806, Japan
Open: Hours vary by shop
3
Tsukisappu Jingisukan Club
Fresh mutton jingisukan
Jingisukan is one of Sapporo's most popular dishes. The dish typically consists of lamb or mutton or marinated meat in a sauce. Tsukisappu Jingisukan Club specialises in fresh mutton. Here, you grill carefully selected fresh mutton on a special jingisukan skillet over a charcoal flame.
Thanks to the freshness of the ingredients, you get mutton's satisfyingly chewy texture and rich flavour but without the smell. If the weather's good, you can also enjoy a glass of wine out on the terrace seat while taking in the nature of Hokkaido. The restaurant's own secret soy-based sauce is also available for takeaway.
Location: Inside Hakko Gakuen Farm, 11-2-5 Tsukisamu Higashi 3 Jo, Toyohira Ward, Sapporo, Hokkaido 062-0053, Japan
Open: Friday–Tuesday 11 am to 9 pm, Thursday from 5 pm to 9 pm (closed on Wednesdays)
photo by Gpx-evo (CC BY-SA 3.0) modified
4
MORIHIKO Café
A museum of coffee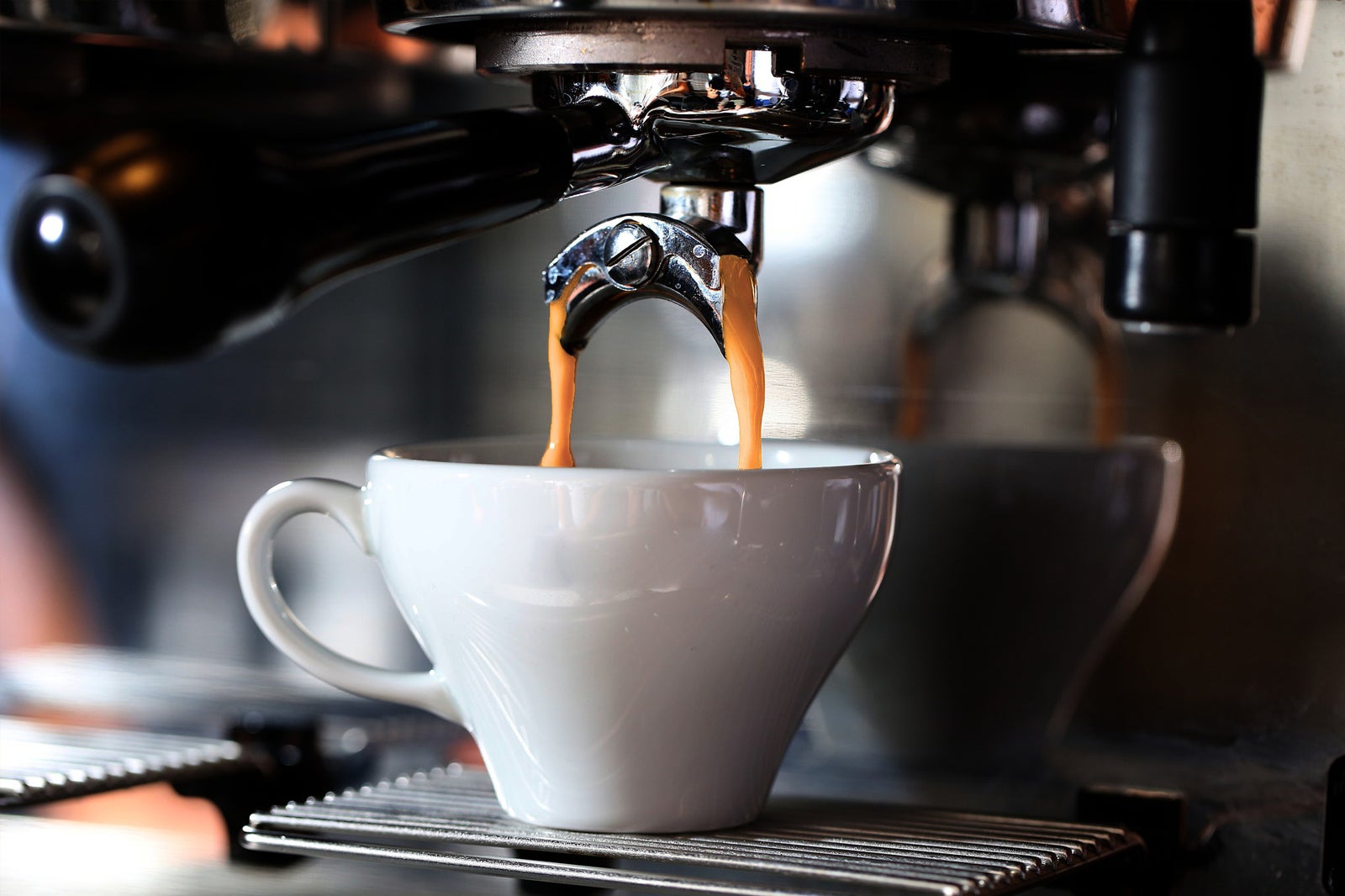 MORIHIKO is a house-roasted coffee shop located just a few minutes' walk from Maruyama-Koen Station on the Subway Tozai Line. It started in 1996 on the site of an old house in a back alley. Firewood is piled up at the front of a wooden building with white walls and a red roof, and the atmosphere inside is warm and retro.
The deliciously moist housemade cheesecake is a great match with strong coffee. There are also set menus of cheese on toasted organic wheat bread, seasonal tartine, and baked seasonal ingredients on French bread with French blend or mild blend coffee. Elsewhere in Sapporo, you can find ATELIER Morihiko, the chain's 2nd shop, and PLANTATION, a restaurant-type coffee shop.
Location: 26-2-18 Minami 2 Jonishi, Chuo Ward, Sapporo, Hokkaido 064-0802, Japan
Open: Daily from 10 am to 9 pm
Phone: +81 (0)800-111-4883
5
Tokachi Butadon Ippin
Butadon pork bowl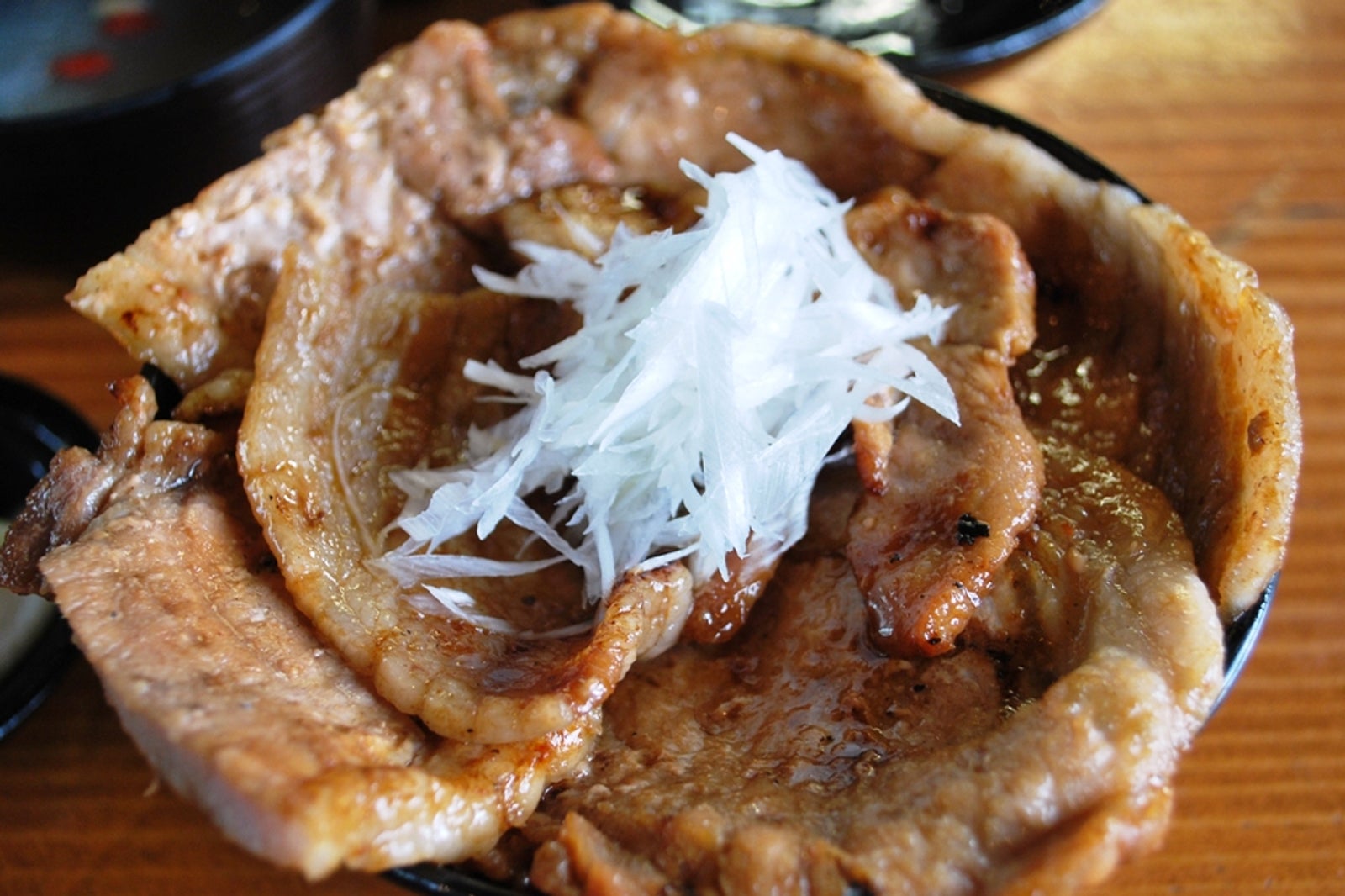 Pork is the most common meat served in Hokkaido. And there are restaurants in Sapporo where you can enjoy pork bowl (butadon), which is a speciality of Tokachi, Hokkaido. Tokachi Butadon Ippin, which has its main restaurant in Obihiro, is a famous pork bowl restaurant and has several branches in Sapporo.
Thick slices of pork loin are dipped in a sauce and grilled on charcoal fire over and over. The excess fat is drained, leaving the pork soft and juicy. As soon as you take a bite, the flavour and aroma of the meat leap out. The special salty-sweet sauce goes well with rice, too. You can add a topping of leek strips as you like, and the sizes of servings of meat and rice can be adjusted to suit your appetite. Pork bowl lunch boxes are popular as takeaway options.
Location: Sapporo Stella Place branch: 6th floor, Sapporo Stella Place, 2-5 Kita 5 Jonishi, Chuo Ward, Sapporo, Hokkaido 060-0005, Japan
Open: Daily from 11 am to 11 pm
Phone: +81 (0)11-209-5298
6
Umi Hachikyo
Seafood izakaya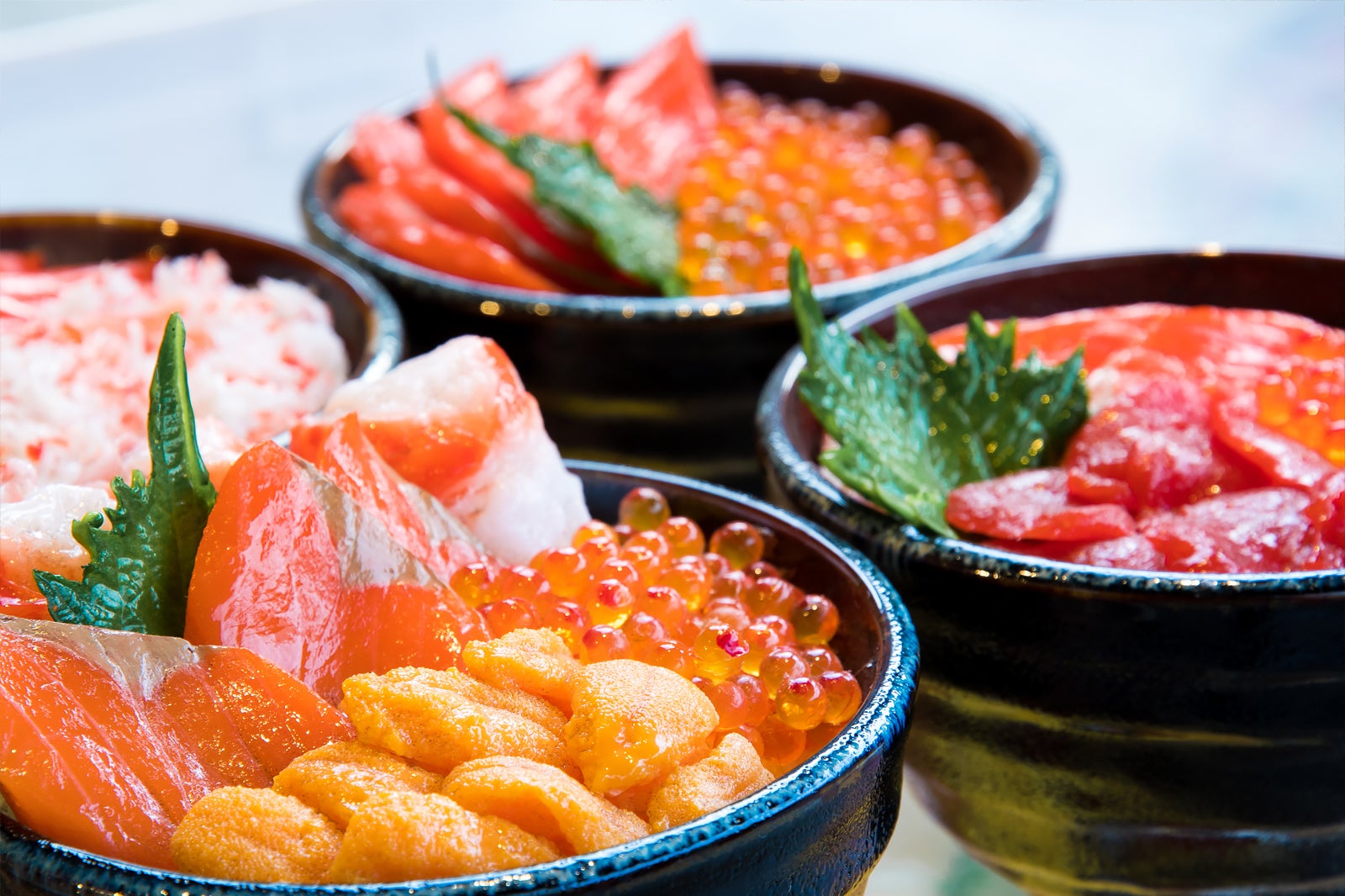 Umi Hachikyo is a restaurant where you can enjoy seafood from Rausu on the Shiretoko Peninsula. Hokkaido is surrounded by 3 seas: the Sea of Japan, the Okhotsk Sea, and the Pacific Ocean. So chances are you'll want to check out the seafood here. This seafood izakaya is a 1-minute walk from Susukino Station on the Subway Namboku Line.
The speciality of this restaurant is its impressive Tsukko meshi, a dish of rice practically overflowing with salmon roe. Staff pour the fresh roe onto rice right in front of you. And if you're up for more, you can gorge on freshly fried octopus or potato with butter and plenty of cheese, and wash it all down with a pint of Sapporo Classic Tarunama beer. And why not enjoy some selected Japanese sake from Hokkaido together with shishamo fish from Hidaka or grilled Atka mackerel from Rausu?
Location: Main branch: 1st floor, Miyako Building, 3-5-2 Minami 3 Jonishi, Chuo Ward, Sapporo, Hokkaido 060-0063, Japan
Open: Monday–Saturday from 6 pm to midnight (last order at 11 pm). Sundays and holidays from 5 pm to 11 pm (last order at 10 pm).
Phone: +81 (0)50-5461-0729
7
Hamakko
Crab and seafood cuisine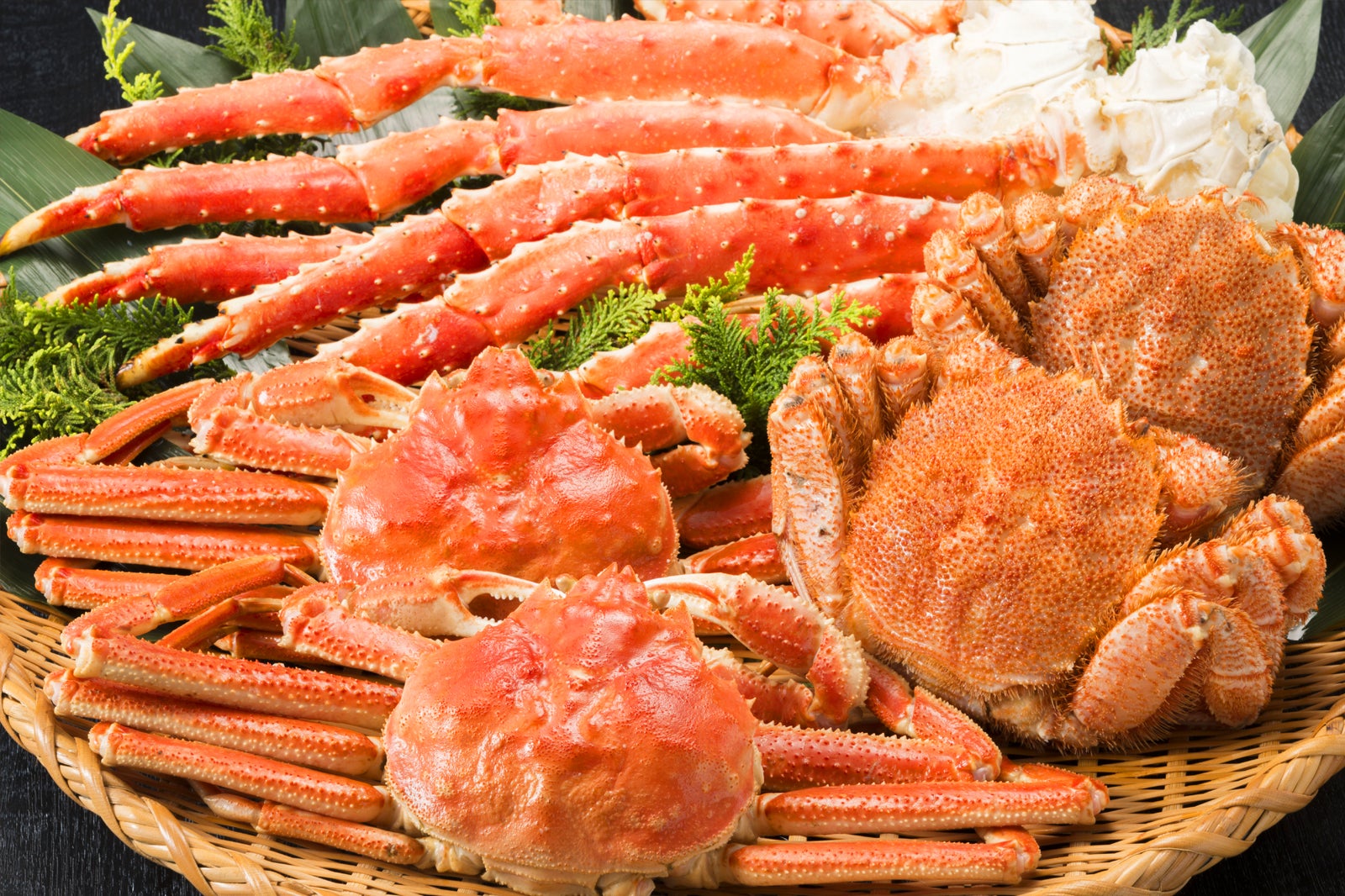 Hamakko is a Japanese-style bar (izakaya) that's been going for 45 years, where you can enjoy fresh seafood including horsehair crab and blue king crab. It's located a 1-minute walk to the south from Sapporo Station. Crabmeat is one of the quintessential Hokkaido seafood items that you can enjoy here. Look out for a red paper lantern outside.
Fresh ingredients are sent directly from Haboro Town, which faces the Sea of Japan. This is the hometown of the owner and a rich repository of seafood, famous for the annual Haboro Sweet Shrimp Festival. Fresh sashimi is the go-to dish for many at this restaurant. Atka mackerel, which is delicious served grilled, can also be served as fresh sashimi. Oysters are served with a delicious soybean paste sauce. The scallop butter rice and Atka mackerel butter rice are also top picks.
Location: 1BF Kamiyama Building, 2-chome 1 Kita 3 Jonishi, Chuo Ward, Sapporo, Hokkaido 060-0003, Japan
Open: Daily from 4.30 pm to midnight
Phone: +81 (0)136-22-2430
8
Rokkatei Jingu Chaya Shop
Teahouse at Hokkaido Shrine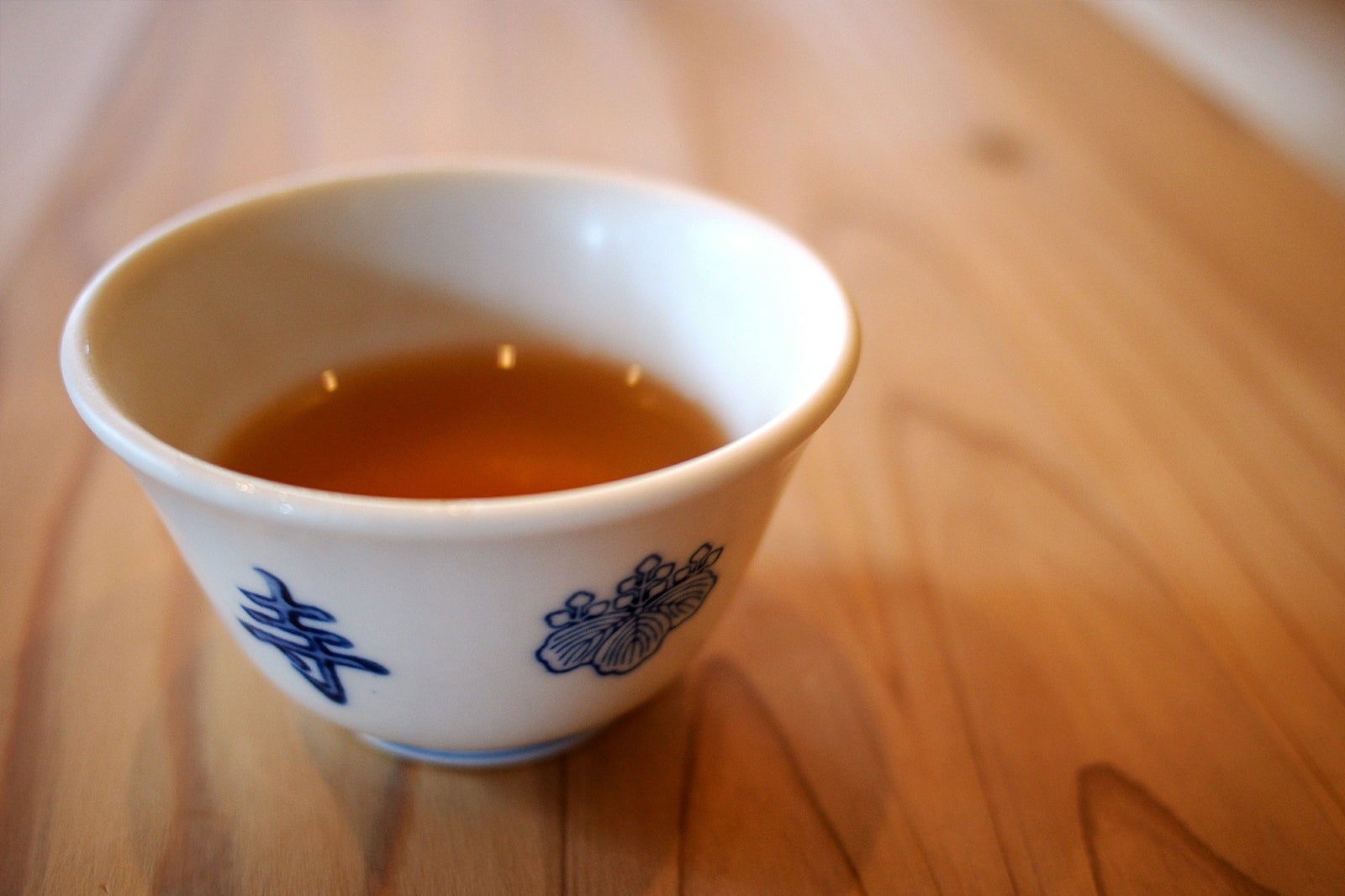 Rokkatei is a confectionery producer famous for its Marusei Butter Sandwich, a popular souvenir. Hangan-sama is a speciality that's sold only at the Rokkatei Jingu Chaya shop. If you're taking a stroll through Hokkaido Shrine, one of Hokkaido's famous spiritual sites, make sure you visit the teahouse in the shrine precinct for a break.
The rice cake is made with buckwheat flour grilled at the shop, and the selected ingredients are all from Hokkaido. This freshly grilled hot rice cake is crunchy on the outside and sticky on the inside, with plenty of red bean paste. You can enjoy it with free Hojicha tea prepped in the shop. Boxes of 4 Hangan-sama rice cakes and other famous Rokkatei sweets make perfect souvenirs.
Location: 474-48 Miyagaoka, Chuo Ward, Sapporo, Hokkaido 064-0959, Japan
Open: Daily from 9 am to 5 pm
9
Gochiso Kitchen Hatake no Haru
Vegetable buffet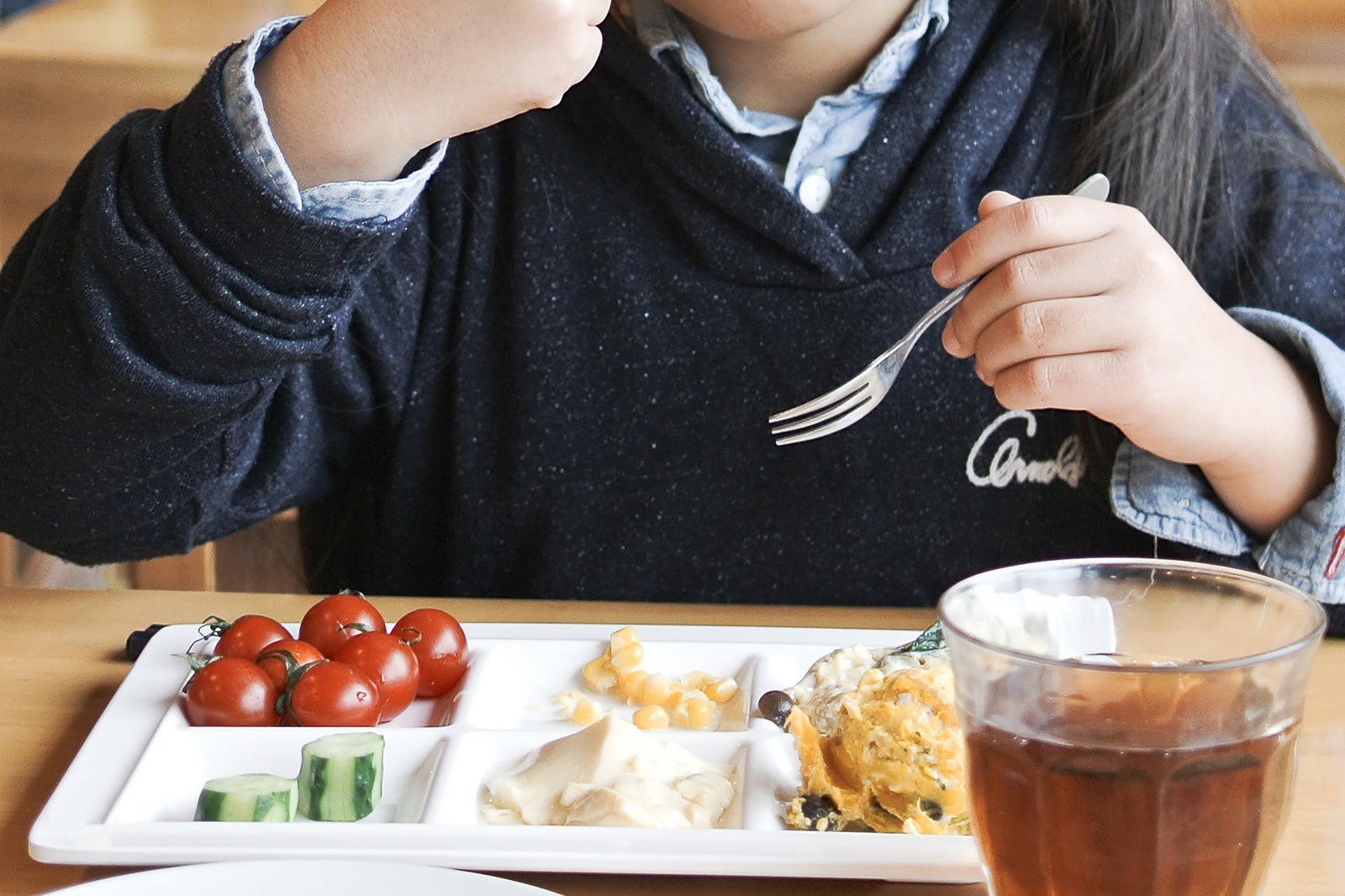 Check out Hatake no Haru in Sapporo Art Park if you want to enjoy a lot of seasonal vegetables from Hokkaido. This is a family-friendly place with a kids' space in an open-plan restaurant that has beautiful views of the museum from the window. Lunches are buffets, with the production areas indicated for each dish.
Make sure you try the home-style dishes such as soft tofu made with soybeans from Tokachi and seasoned boiled spinach from Hakodate. For something filling, try the handmade udon noodles made with flour from Hokkaido or the vegetable curry. There's also a wide variety of drinks and desserts. The as-much-as-you-can-eat soymilk soft serve ice cream is pretty addictive, so be careful! Enjoy it with a cup of coffee after lunch.
Location: 2-75 Geijutsunomori, Minami Ward, Sapporo, Hokkaido 005-0864, Japan
Open: Daily from 11 am to 3 pm and from 3 pm to 5 pm (closed on Mondays in winter)
Phone: +81 (0)11-215-1778
photo by MIKI Yoshihito (CC BY 2.0) modified
10
Molière
Michelin star French restaurant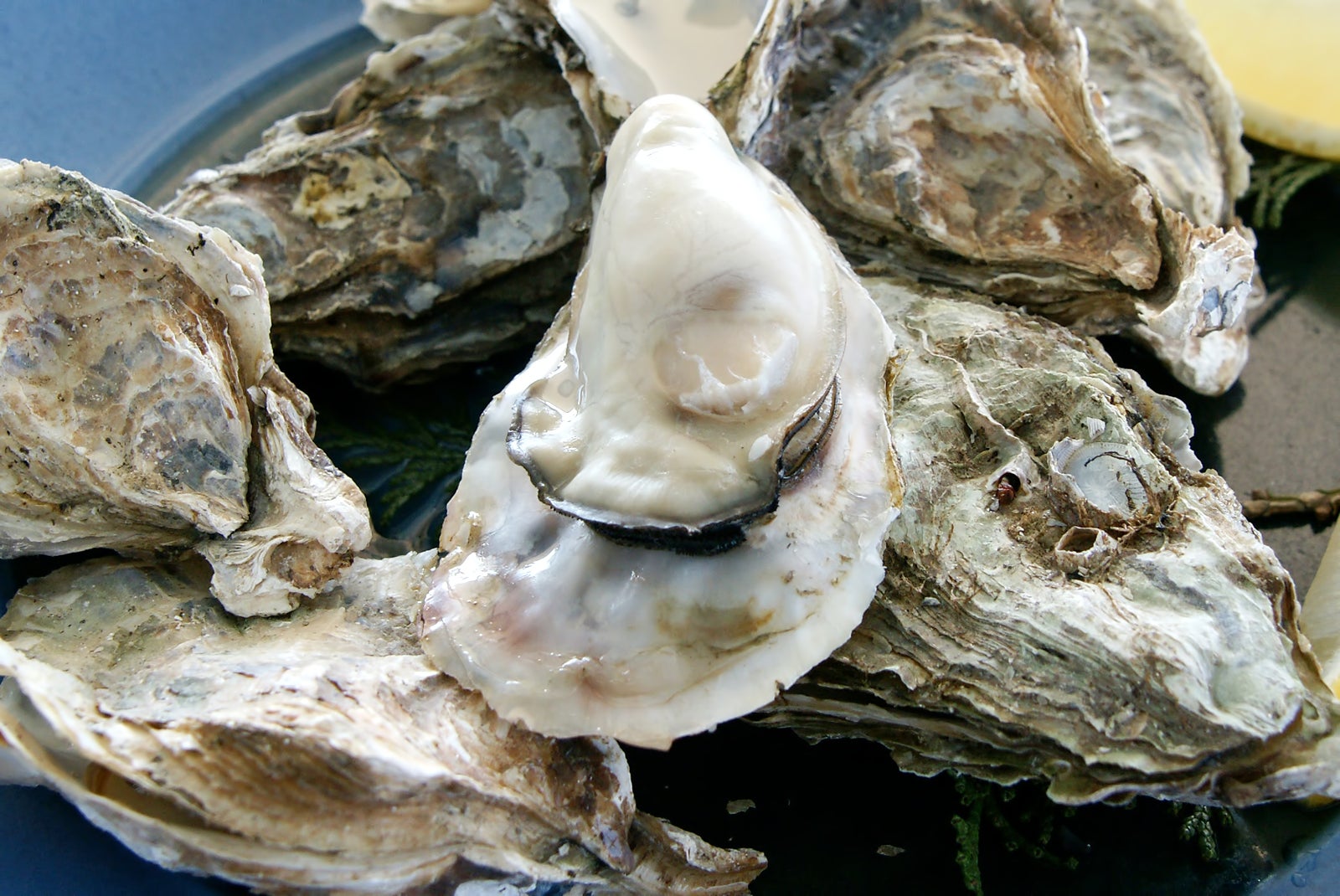 Restaurant Molière is where you can try some French cuisine in a traditional multi-course Japanese meal (kaiseki), using local Hokkaido ingredients. A 10-minute walk from Maruyama-Koen Station on the Subway Tozai Line, Restaurant Molière is located in a quiet residential area overlooking Maruyama Park. This French restaurant has been in business for more than 30 years, led by the owner-chef Hiroshi Nakamichi, and has received 3 Michelin stars.
Dishes include seasonal soups like burdock or corn soup, rich potato gratin, and colourful seasonal vegetables are served as salads. The selection of seafood includes horsehair crabs, sea urchins, oysters from Akkeshi and abalone from Matsumae, and the main meat dishes are Tokachi beef, Hokkaido venison, and duck. All dishes are exquisitely delicious. There's no better way to enjoy the taste of Hokkaido.
Location: 1st floor, Lafayette Miyagaoka 2-1-1, Chuo Ward, Sapporo, Hokkaido 064-0959, Japan
Open: Thursday–Tuesday from 11.30 am to 2 pm and from 5.30 pm to 8 pm (closed on Wednesdays)
Phone: +81 (0)11-631-3155
photo by 663highland (CC BY-SA 3.0) modified