10 Things to Do in Richmond, BC with Kids
Best Family-Friendly Places in Richmond, British Columbia
The best family-friendly places in Richmond include a small collection of one-stop recreational complexes that you can find around the city. There's great action to be found indoors and out. With waterparks, bowling alleys, and IMAX theatres screening the latest family blockbusters, these hotspots have a good variety of fun and features – enough to keep kids busy and parents well entertained throughout the day.
If you're looking to enjoy some family fun in the great outdoors, you can go whale watching from Steveston Harbour, or follow the popular West Dyke recreational trail to a park with a unique adventure playground. Here's a roundup of great things to do in Richmond with kids.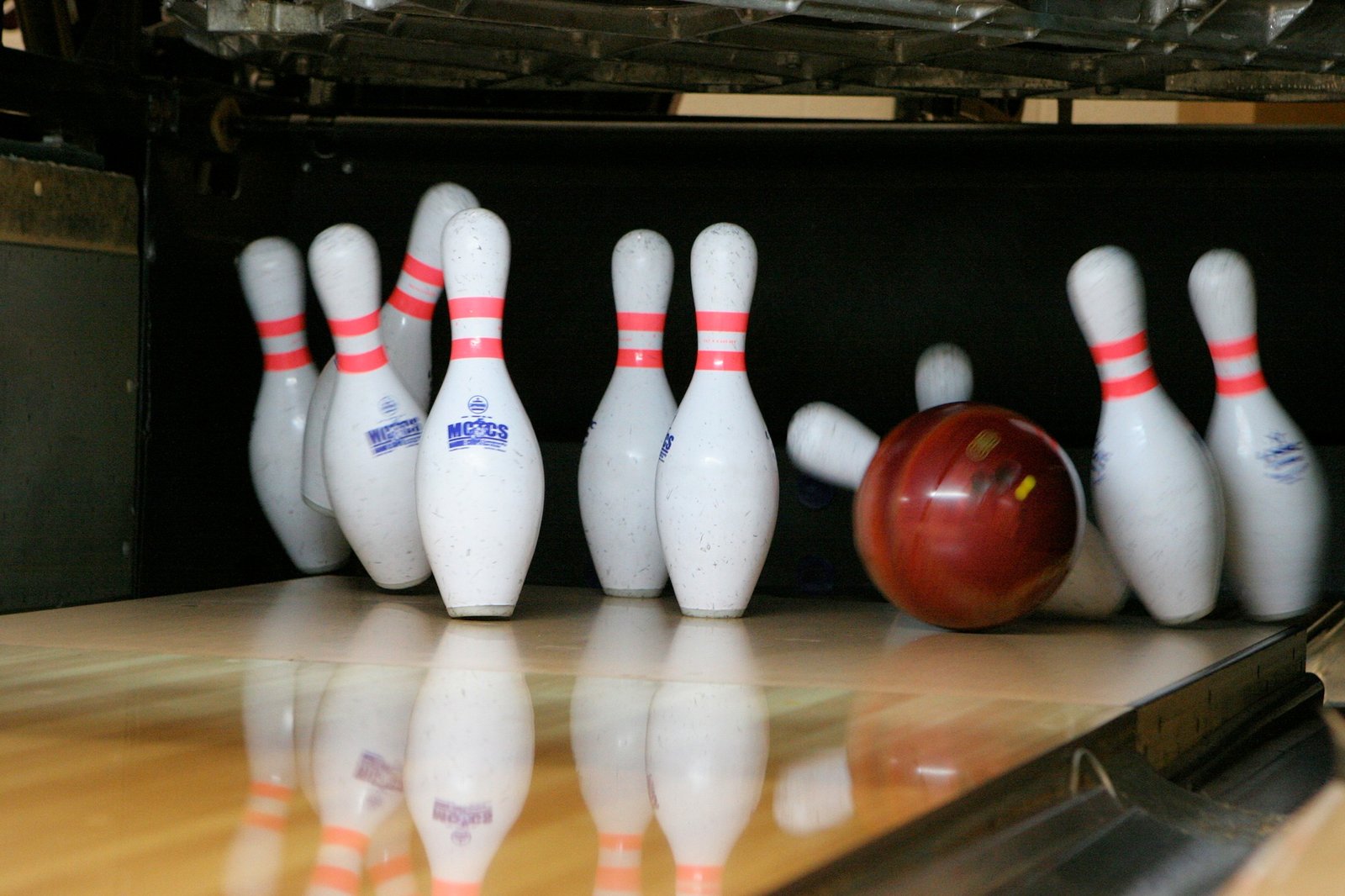 Riverport Sports and Entertainment Complex
A one-stop family entertainment spot in Richmond
You can team up in a round of laser tag, try 5 and 10-pin bowling, go swimming, skating, trampolining, or watch an IMAX movie at Riverport Sports and Entertainment Complex by the Waterston Pier. Watermania waterpark has brightly coloured pools with kiddie play areas, a cool collection of slides, and a wave pool. In front of it is the rink of Richmond Ice Centre and Zone Bowling Centre. SilverCity Riverport Cinemas usually has well over a dozen movie screenings. For snacking, there's a choice of family-friendly outlets.
Location: 14300 Entertainment Blvd., Richmond, BC V6W 1K3, Canada
Open: Most facilities open daily from 10am to 10pm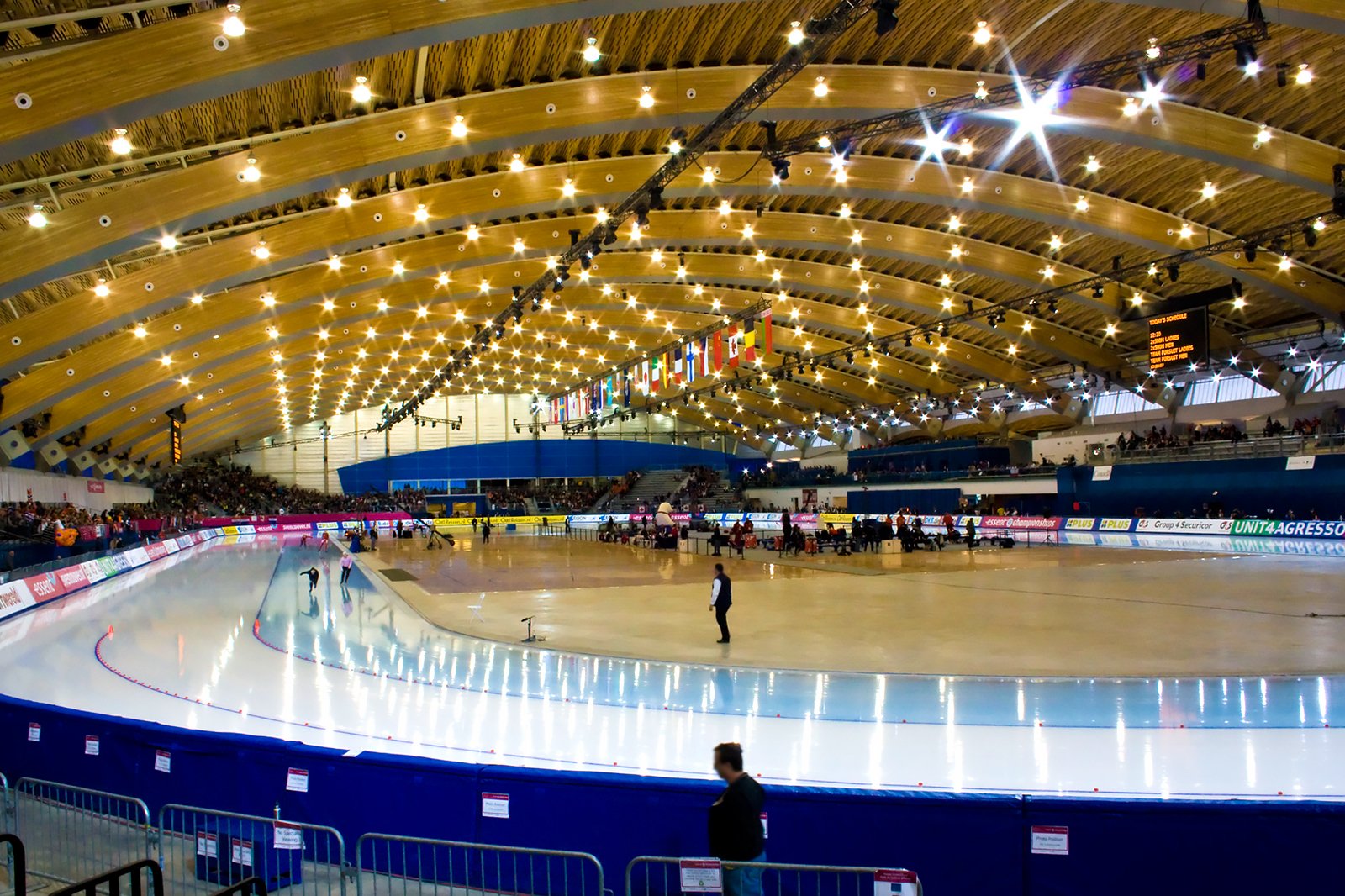 Try ski jumping at Richmond Olympic Oval
Get big air like an Olympian skier
Olympic Oval hosted the 2010 Winter Olympics and its Olympic-sized ice skating rinks promise a top-quality skating experience. Their sport simulators are thrilling but safe to use as a family. In front of widescreen monitors, you can strap your feet into a pair of skis and feel like a real Olympian going down the ski slope then launching into the air at around 100 km/h. Then laugh when your simulated self falls over on the screen.
Location: 6111 River Rd, Richmond, BC V7C 0A2, Canada
Open: Daily from 6am to 11pm
Phone: +1 778-296-1400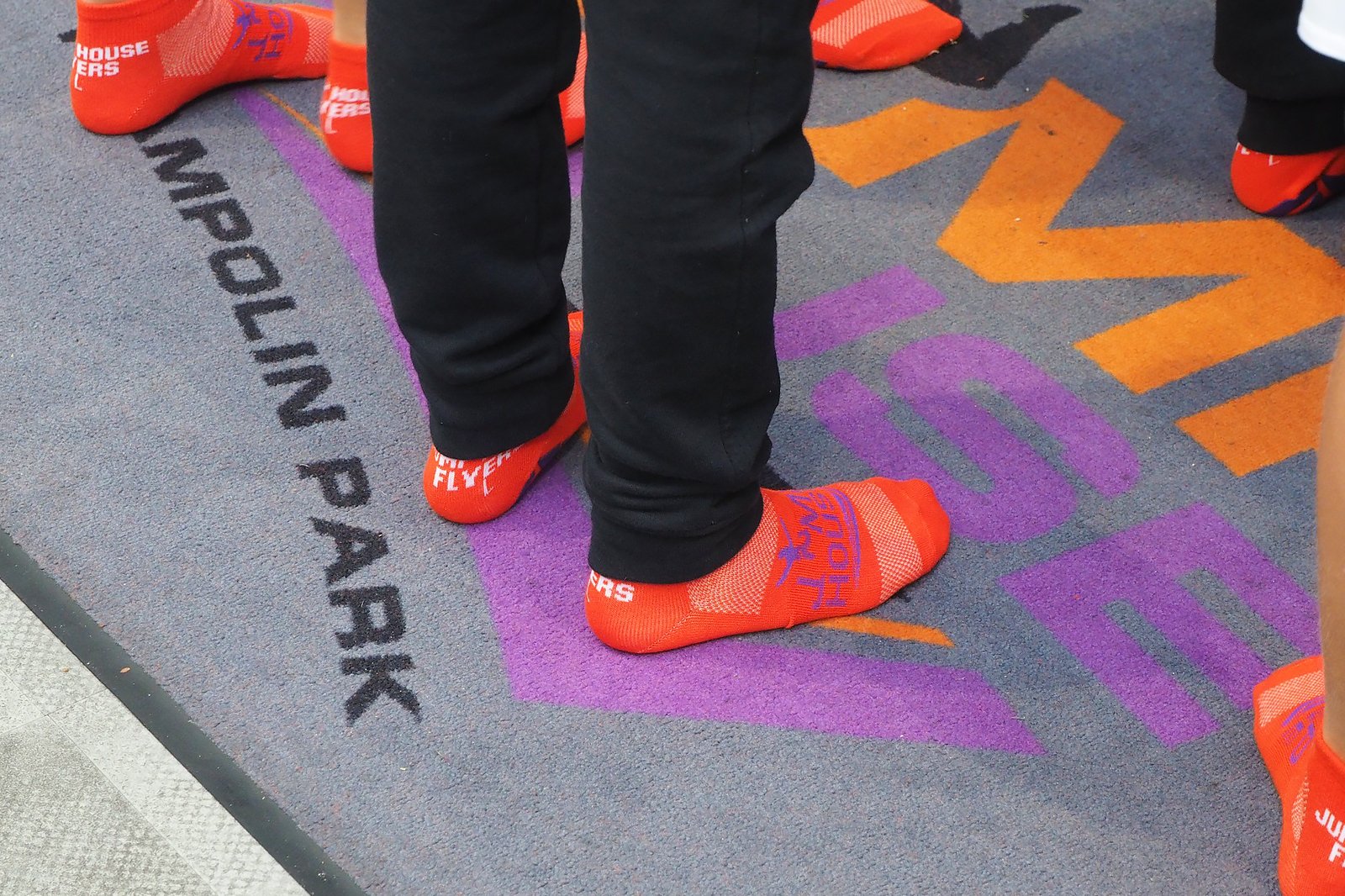 Go trampolining at Apex Adventure Plex
Bounce and learn some slick tricks
This indoor recreational complex in Richmond offers families a host of bouncy fun under a single roof. You can bound, do somersaults and try speed runs in the trampoline park. Take it to another level on the bubble soccer field, where you try to score goals while playing in zorb balls. There's even dodgeball and basketball, all played on trampolines. To put your inner-ninjas to the test, you can try to race against each other on the three-lane ninja warrior obstacle course.
Location: 3810 Jacombs Rd, Richmond, BC V6V 1Y6, Canada
Open: Monday–Thursday from 10am to 10pm, Friday–Sunday from 9am to 10pm
Phone: +1 604-394-2013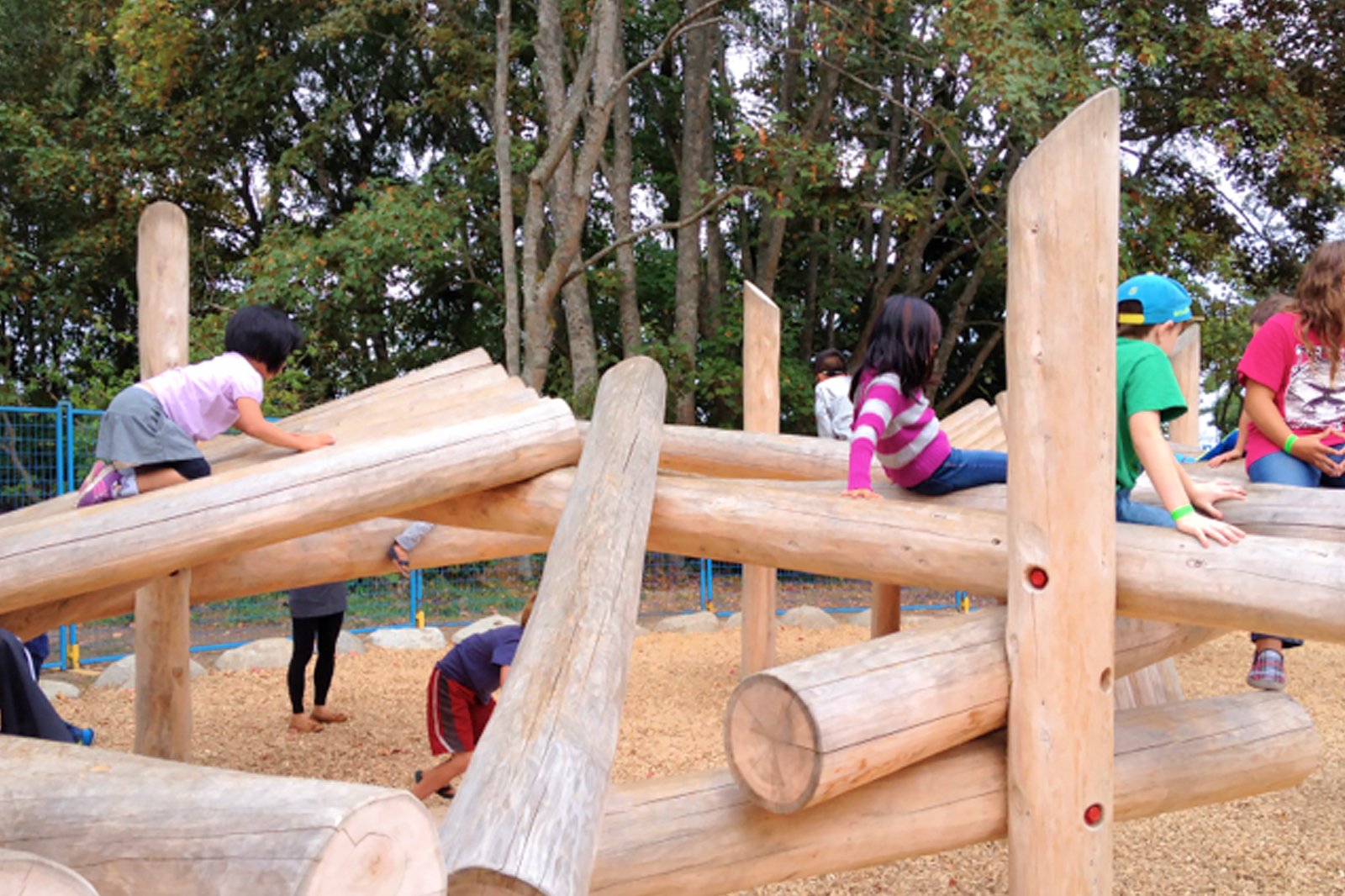 Ride ziplines at Terra Nova Adventure Playground
An innovative playground in a rural park
The West Dyke recreational trail is one of Richmond's most popular areas for biking through the beautiful countryside where Fraser River meets the waters of the Strait of Georgia. It's great for families and leads to a vast rural park that's home to Terra Nova Adventure Playground. This unique playground focused on "natural play" and has obstacles for all ages, all constructed from sustainable timber. There are also tandem 35-metre ziplines and sets of high swings and slides.
Location: 2340 River Rd, Richmond, BC V7C 1A1, Canada
Open: Daily from 9am to 8pm
photo by Lindsay Follet (CC BY 4.0) modified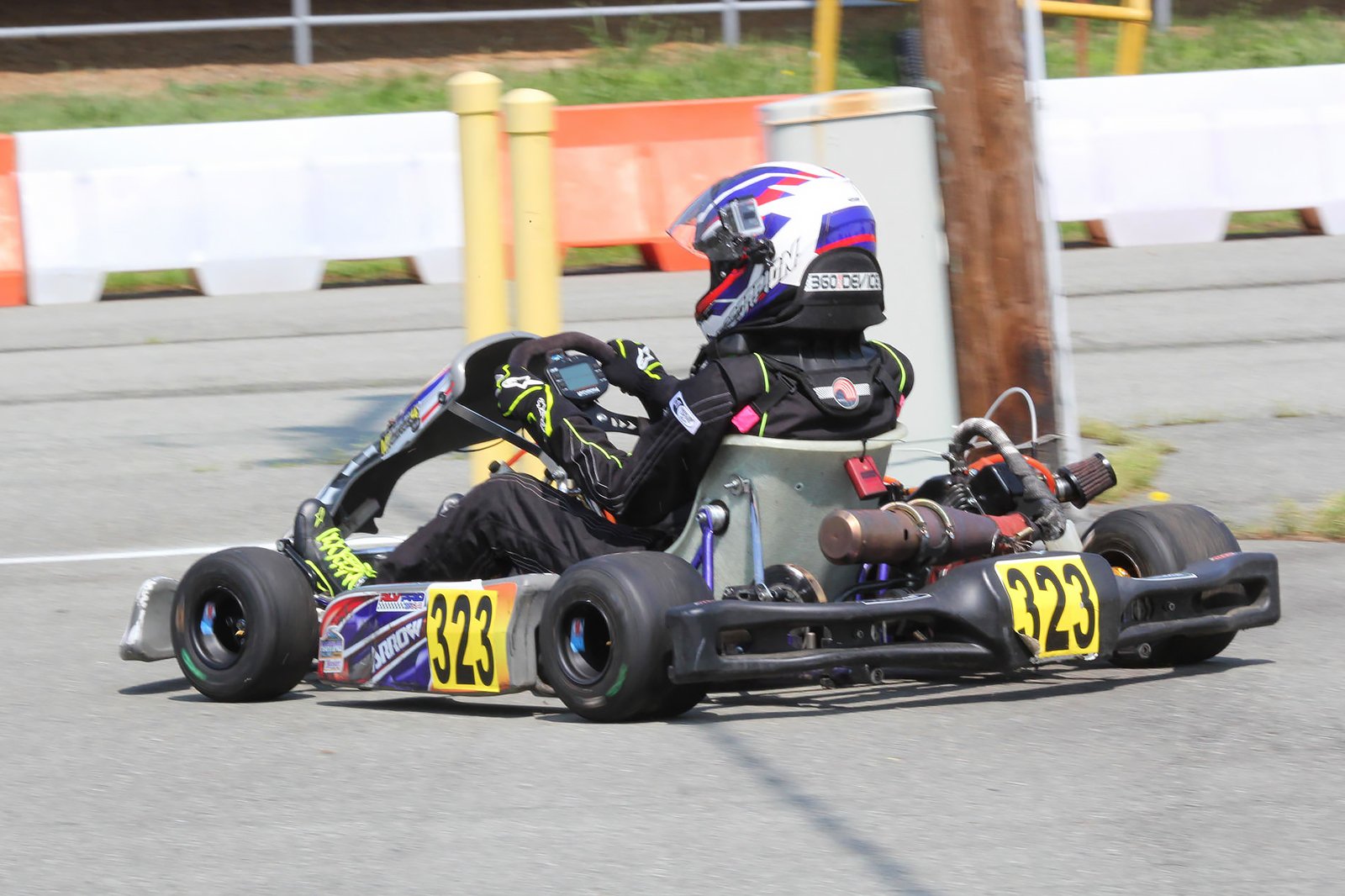 Race at Richmond Go-Karts
Put the pedal to the metal
This go-karting track is the only outdoor circuit serving speed freaks in the Greater Vancouver area. It's great for the whole family, with 3 different types of kart available in its pits. The single-seater karts are great for beginners and kids 10 years and up, with a maximum speed of 35 km/h. The very popular double-seater karts are great for parent-and-kid tandem team-ups. For older siblings 19 years and older who want more, there are the high-performance karts, ready to tear up the half-mile track. Single rides are from around $13.50.
Location: 6631 Sidaway Rd, Richmond, BC V6W 1B7, Canada
Open: Wednesday–Sunday from midday to 7pm (closed on Mondays and Tuesdays)
Phone: +1 604-278-6184
photo by Eli Christman (CC BY 2.0) modified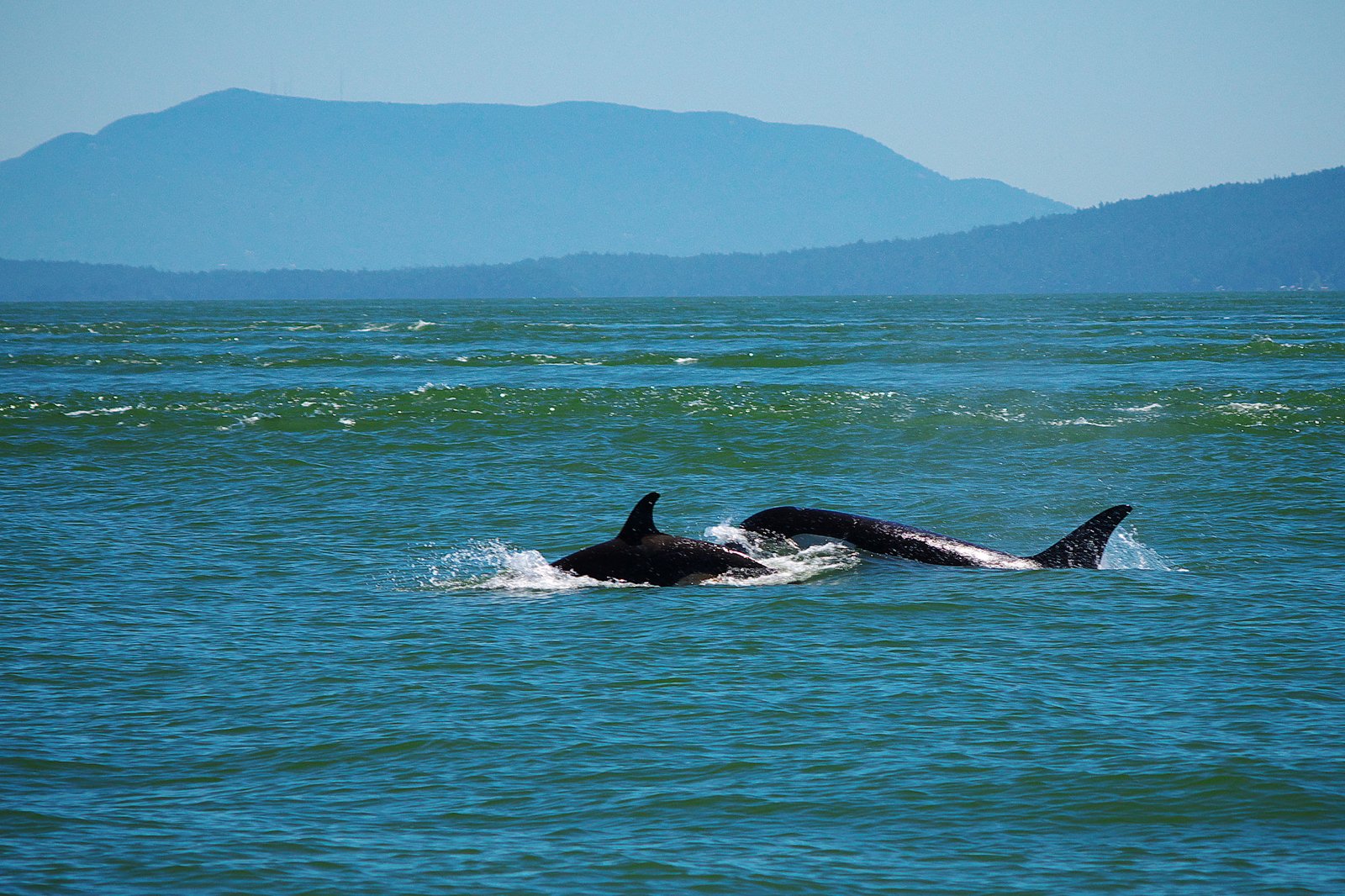 Go whale watching from Steveston Harbour
Set sail for scenic coasts and marine mammals
Head out to sea off Richmond's Steveston Harbour for a sightseeing ride of a lifetime. Vancouver Whale Watch and Steveston Seabreeze Adventures are among the most prominent whale watching tour operators that sail from Steveston Harbour. Most of their boats feature decks with open seating setups, providing you with better views. It can get chilly on the speedy ride, even in the sunnier months, but you are usually provided with waterproof suits to wear. You and your kids will be thrilled at the sight of breaching orcas or humpback whales.
photo by Rob Hurson (CC BY-SA 2.0) modified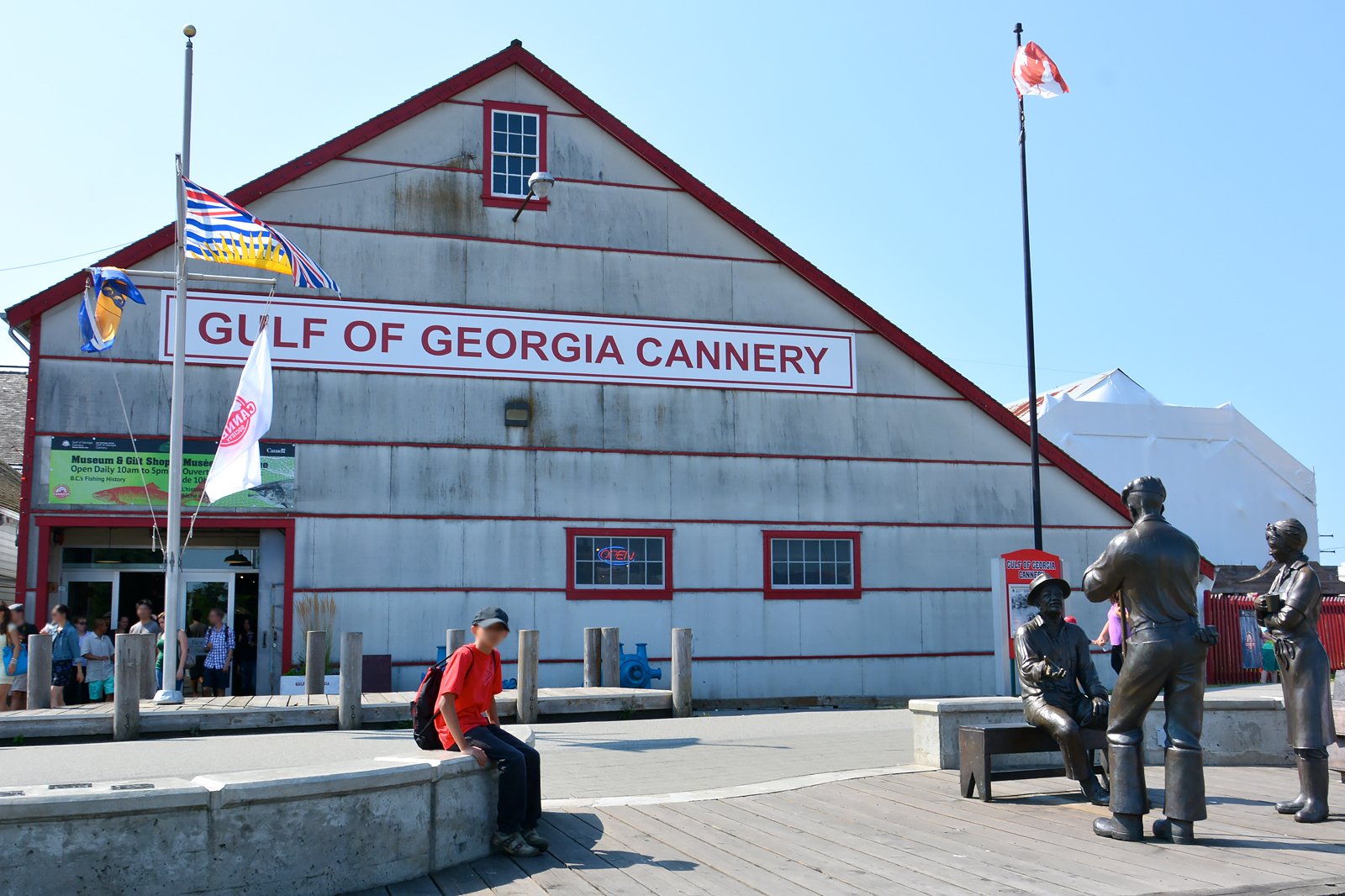 Learn about fisheries at Gulf of Georgia Cannery
One of Richmond's great historical and educational sites
One of the best places to learn about the colourful history of the fishing industry in British Columbia is at Richmond's Gulf of Georgia Cannery. The cannery was established in Steveston in 1894, during the country's salmon canning heyday. You and your kids can enjoy the intriguing stories of the cannery and the west coast fishing industry through various interactive exhibits and movies. A model wheelhouse and a kids' corner with fishing games add to the fun. Kids 17 and under get to enjoy free admission with an accompanying adult.
Location: 12138 Fourth Ave, Richmond, BC V7E 3J1, Canada
Open: Daily from 10am to 5pm
Phone: +1 604-664-9009
photo by Kennethdong (CC BY-SA 3.0) modified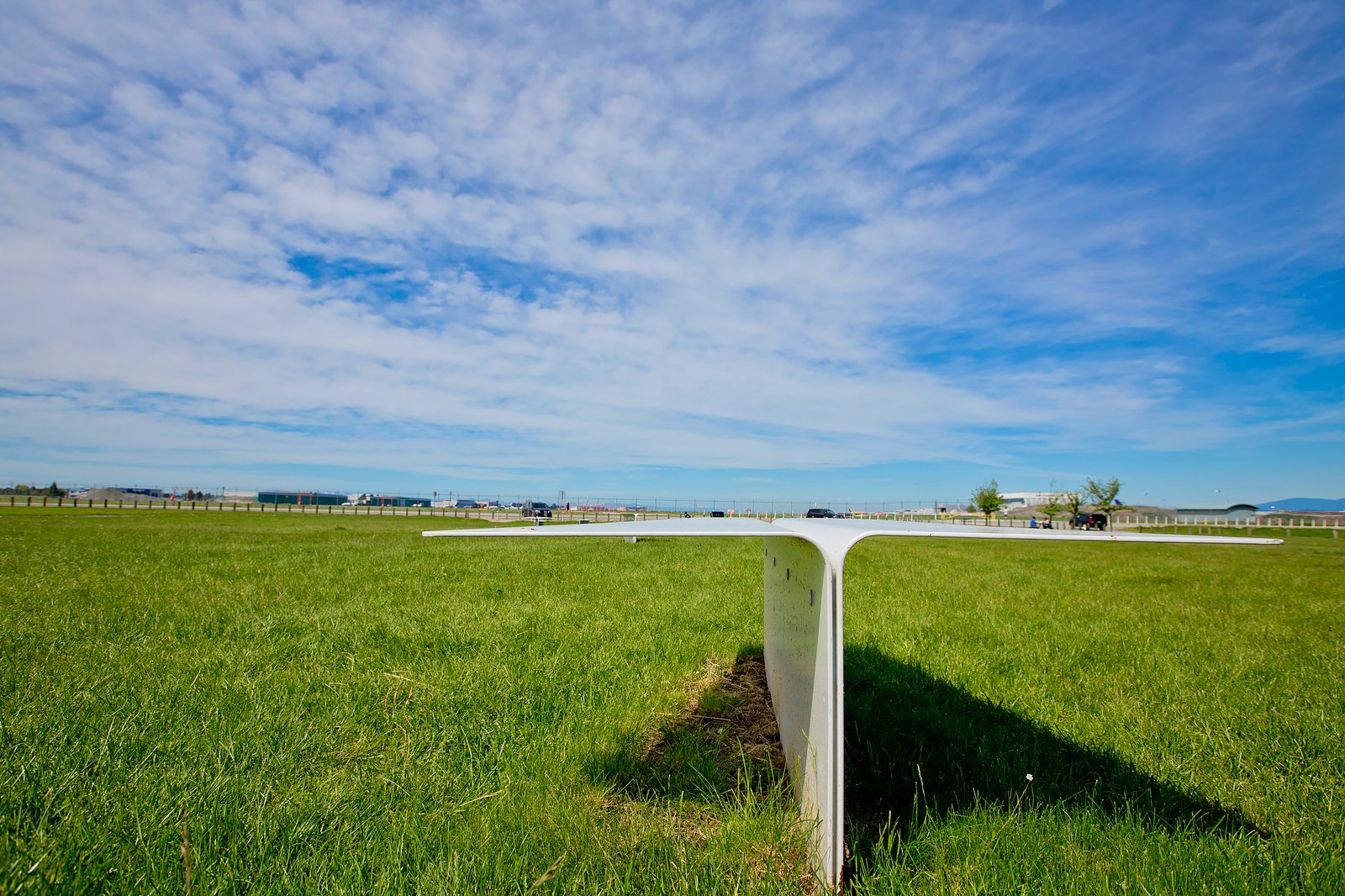 Watch aircraft from Larry Berg Flight Path Park
A plane spotter's paradise
This quirky, aviation-themed park on the corner of Russ Baker Way and Airport Road is right in line with the southernmost of Vancouver International Airport's 3 runways. It puts you directly under the final approach to Runway 26L, making it a great spot to enjoy the sights and sounds of aircraft flying and landing. The park itself is littered with flight-themed features, ranging from paper airplane picnic benches, a giant half-globe monument that kids can climb up and play on, and runway-like trails with lights and flight markings where they can run and "take-off".
Location: Russ Baker Way, Richmond, BC V7B 1C4, Canada
Open: Daily from 5am to 11pm
Phone: +1 604-207-7077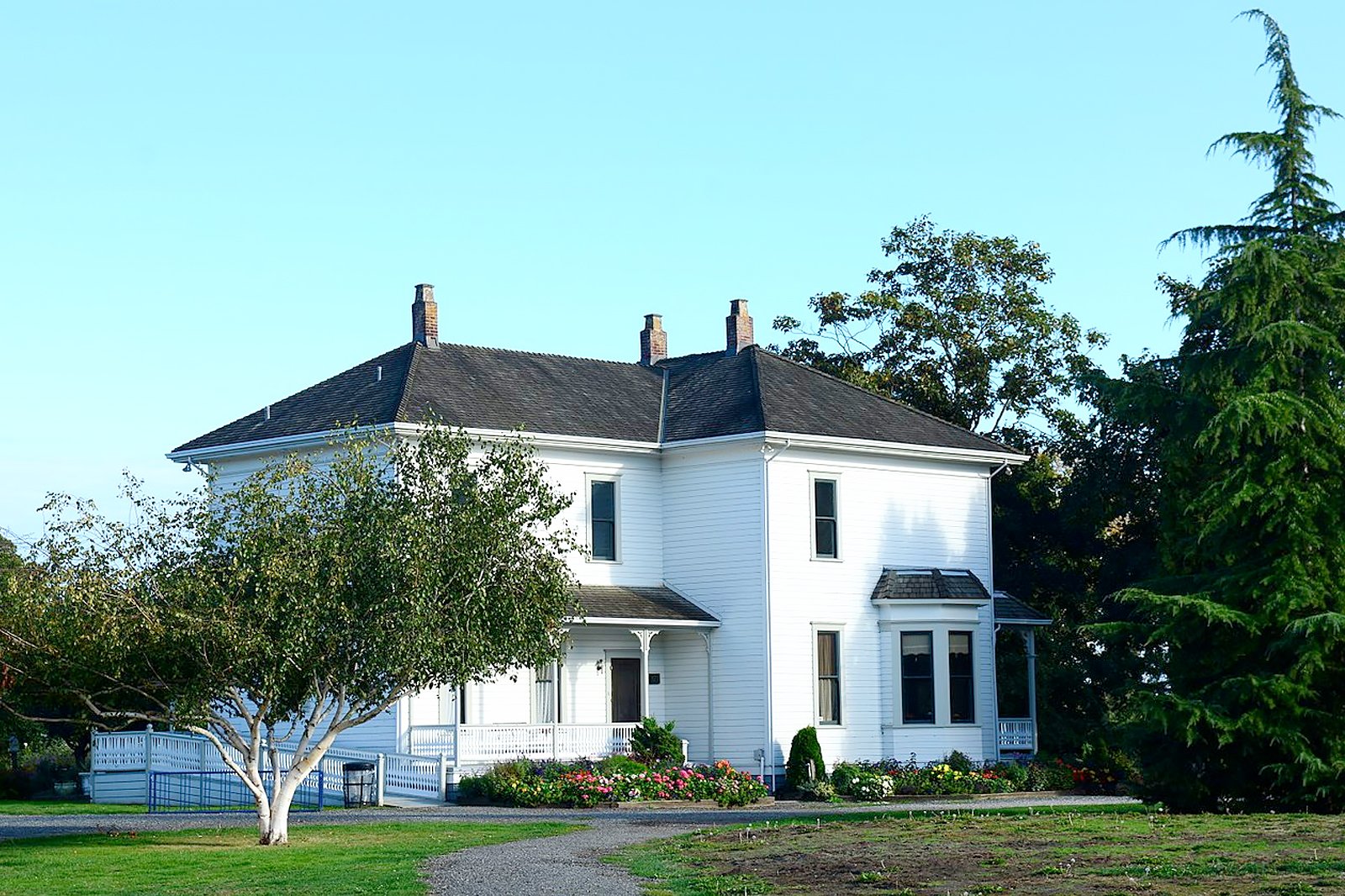 Tour the farmhouse at London Heritage Farm
Learn about Richmond farm life in the late 1800s
This elegant historical house near the south arm of the Fraser River gives you a glimpse into farm life back in the late 19th century. London Heritage Farm has beautiful rose gardens and a park with river views. Inside the farmhouse is a museum, comprising 6 display rooms with period décor and photographs of the London family, who pioneered farming in Richmond, as well as clothes and furnishings. You can enjoy refreshments in the tea room or pick up homemade jams at the gift shop.
Location: 6511 Dyke Rd, Richmond, BC V7E 3R3, Canada
Open: Saturdays–Sundays from midday to 5pm (closed on weekday)
Phone: +1 604-271-5220
photo by CathyDaniel (CC BY-SA 4.0) modified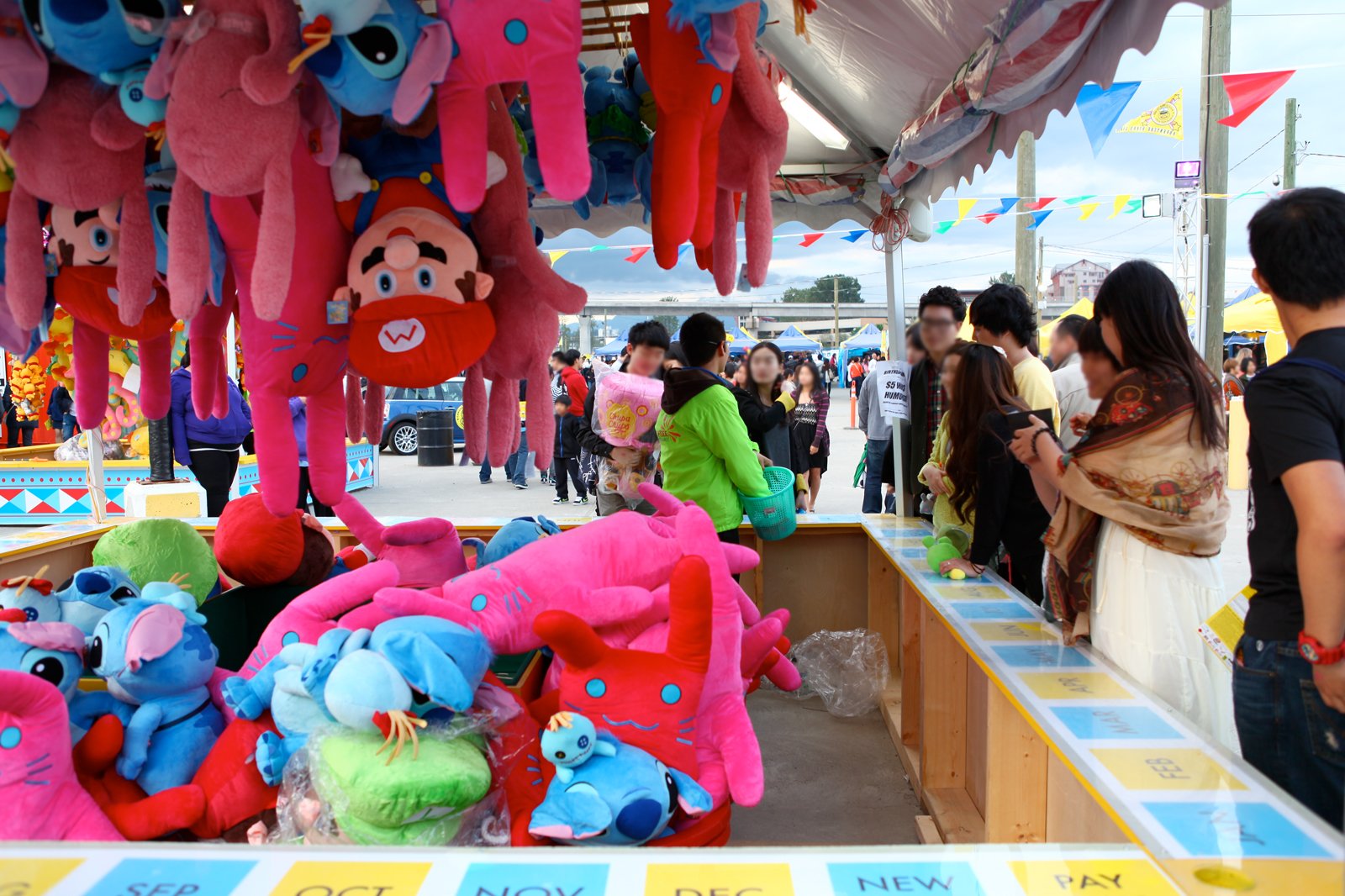 Dine and play at Richmond Night Market
A vast evening spot for dining, shopping, and fun
This grand, carnival-like night market in Richmond was founded at the turn of the millennium and has since become a major attraction among visitors to Richmond. Richmond Night Market is held on weekends through the summer months, roughly from May to October, on a large lot on the eastern bank of the Fraser River. You can expect stalls selling an amazing variety of street food – especially fresh seafood (think bountiful plates of Dungeness crab) – souvenirs, and funfair-style games.
Location: 8351 River Rd, Richmond, BC V6X 1Y4, Canada
Open: Friday–Saturday from 7pm to midnight, Sundays from 7pm to 11pm
Phone: +1 604-244-8448