17 Best Nightlife in Phnom Penh
Where to Go at Night in Phnom Penh
Enjoying a night out in Phnom Penh comes in many choices, with more added every year. Anyone who has visited Phnom Penh more than a few years ago will tell you how much the city has changed. Not only are there more people living and visiting here, but there's also more of everything opening all the time. That includes bars and interesting nightlife venues.
Whether you prefer a quiet drink overlooking the river, or you're looking for something with a little more action, you'll find somewhere to suit your style of nightlife in Phnom Penh. We've put together a list of what we think is Phnom Penh's top picks for some nightlife. Most bars in and around the city have happy hours, so check the times to make your travel budget stretch further without sacrificing the fun factor.
1
Cadillac Bar & Manhattan Lounge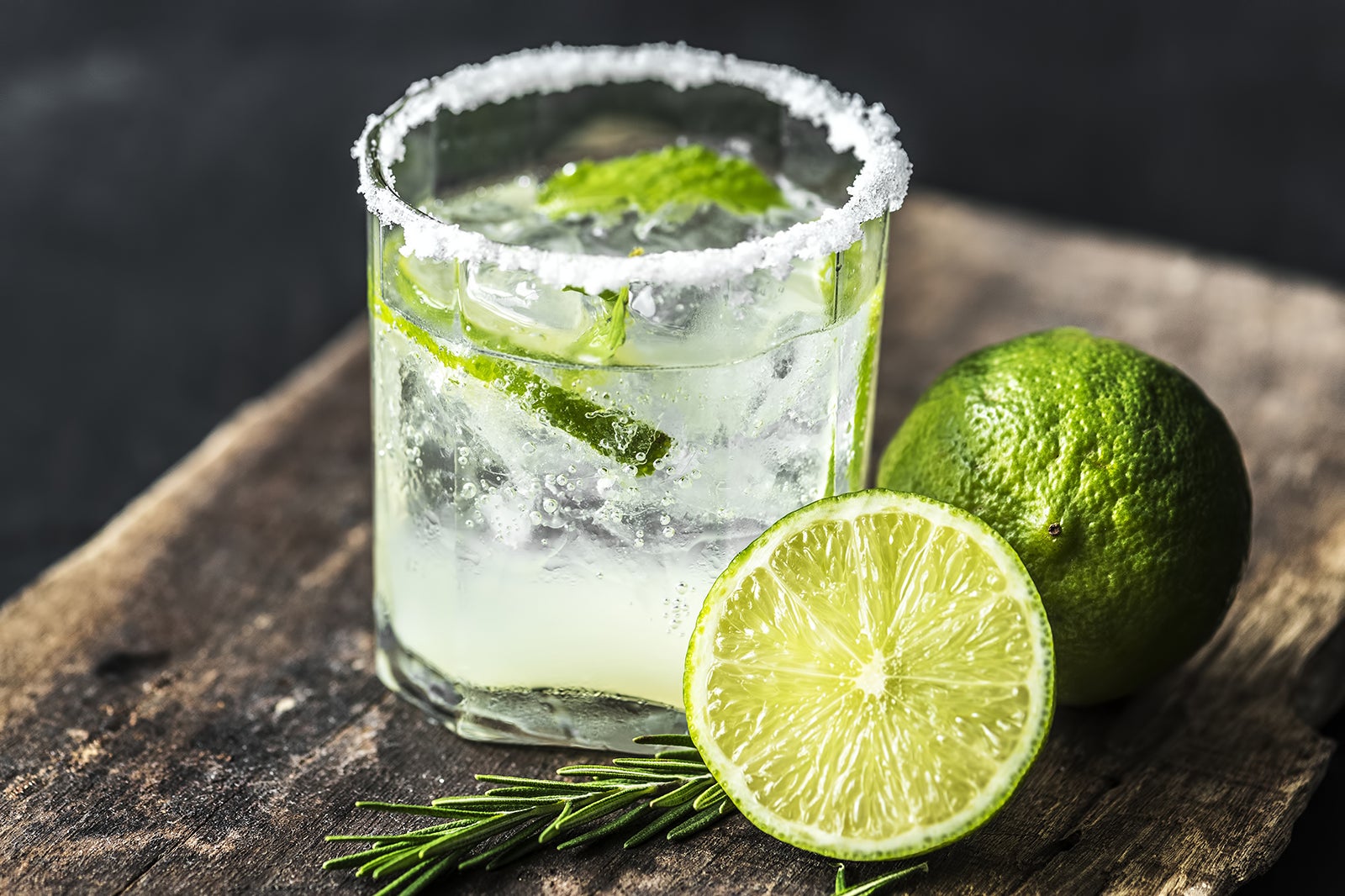 Cadillac Bar & Manhattan Lounge is both a bar and restaurant in one place. It offers a great atmosphere with laidback music from the '60s, a full bar, and an extensive menu of tasty cuisine. Just some of what the homemade menu has to offer includes Texas chilli, pot pie, meatloaf, gumbo, chicken parmesan, roast beef, lasagna, pizza, burgers, and a whole lot more. You can also enjoy an all-day breakfast here.
For drinks, there are cocktails, ciders, mojitos, a good selection of beers, and more.
Location: 219E Preah Sisowath Quay, Phnom Penh, Cambodia
Open: Daily from 7 am to midnight
Phone: +855 87 513 045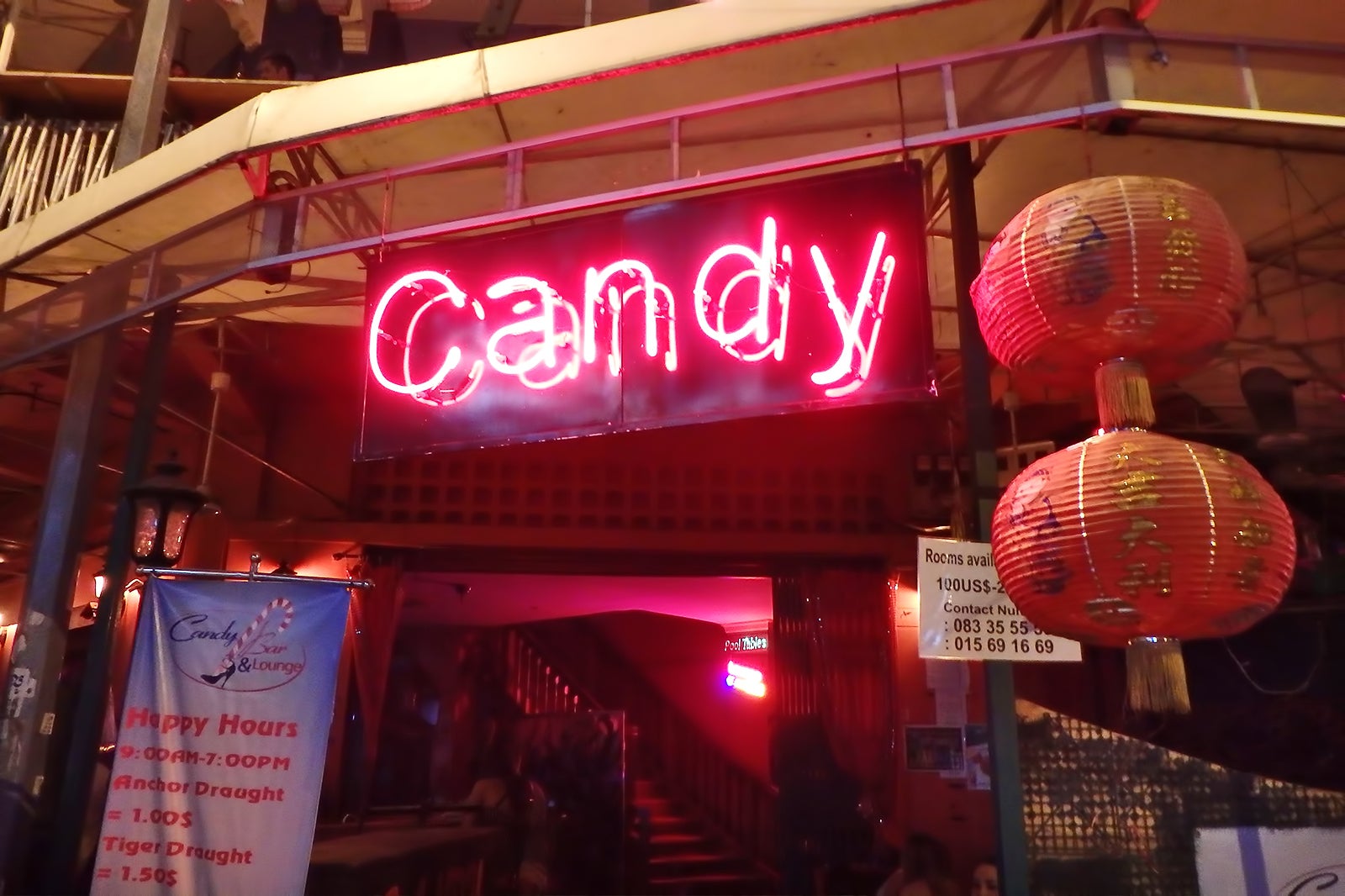 Candy Bar regularly has over 100 beautiful hostesses and has become one of the best 24-hour bars in Phnom Penh. The music is mostly hip-hop and rock but at a volume level you can talk and hear people over.
Saturday usually features a live DJ. It's a fully air-conditioned sports bar and restaurant with cushioned seating and a relaxed atmosphere. They serve a good selection of western, Khmer and Thai food, western breakfasts, pizzas, burgers, and more. You can also enjoy a game of pool and other games, together with live sports feeds.
Location: #24-25 Street 136, Phnom Penh, Cambodia
Phone: +855 12 255 425
photo by Blemished Paradise (CC BY-SA 2.0) modified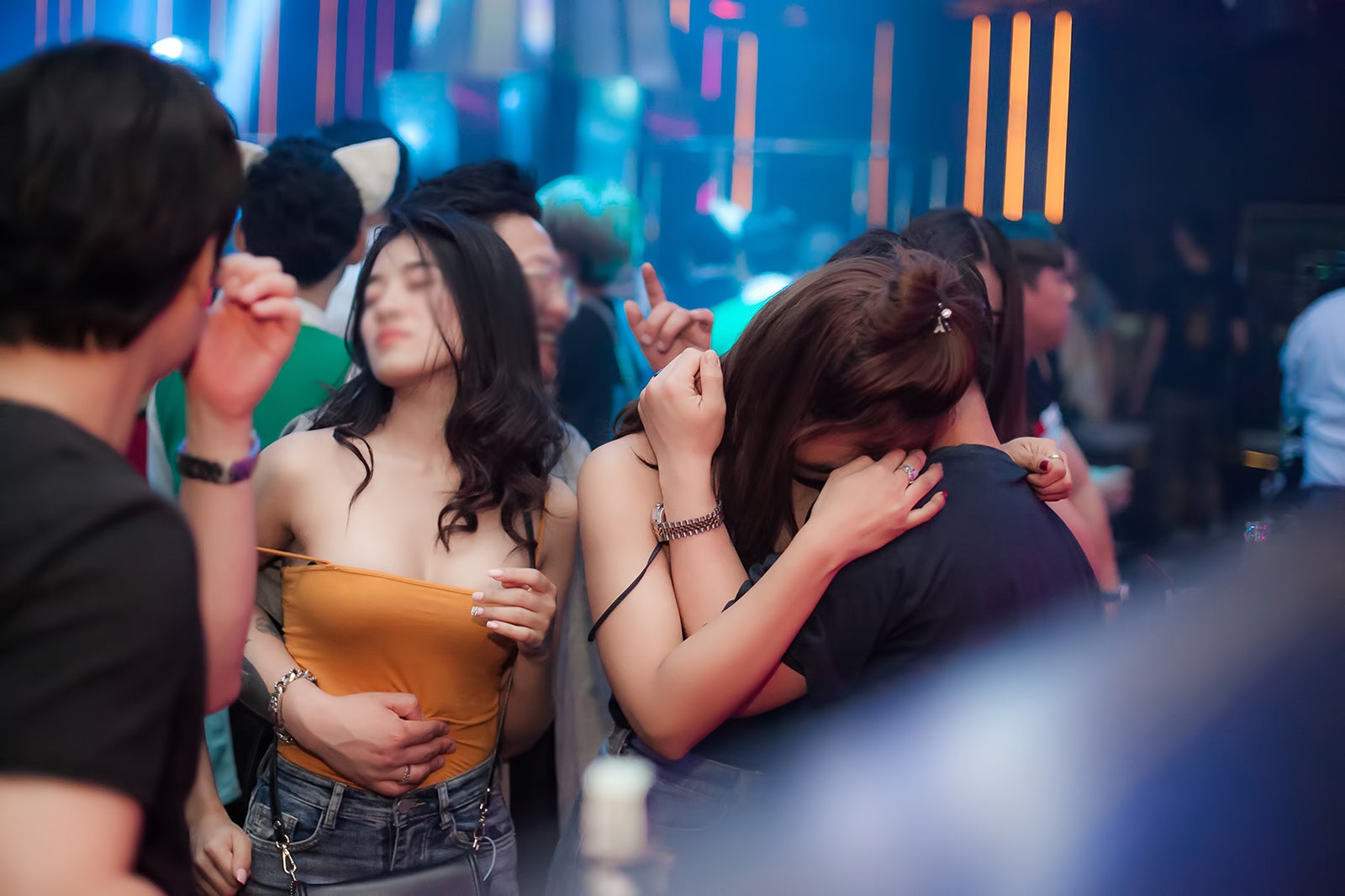 Club Love is an inexpensive nightlife spot in Phnom Penh's central backpacker district of BKK1. This casual nightclub occupies the top floor of Duplex Café, where clubbers can enjoy Khmer and western fare before dancing the night away.
Open daily, the music policy ranges from hip-hop, trap, and house to pop and alternative tunes. Happy hours are usually between 11 and midnight while ladies can often enjoy great deals on drinks as well as a free shot upon arrival every Wednesday evenings.
Location: 3, Street 278, Wat Langka, Phnom Penh, Cambodia
Open: Daily from 10 pm to 4 am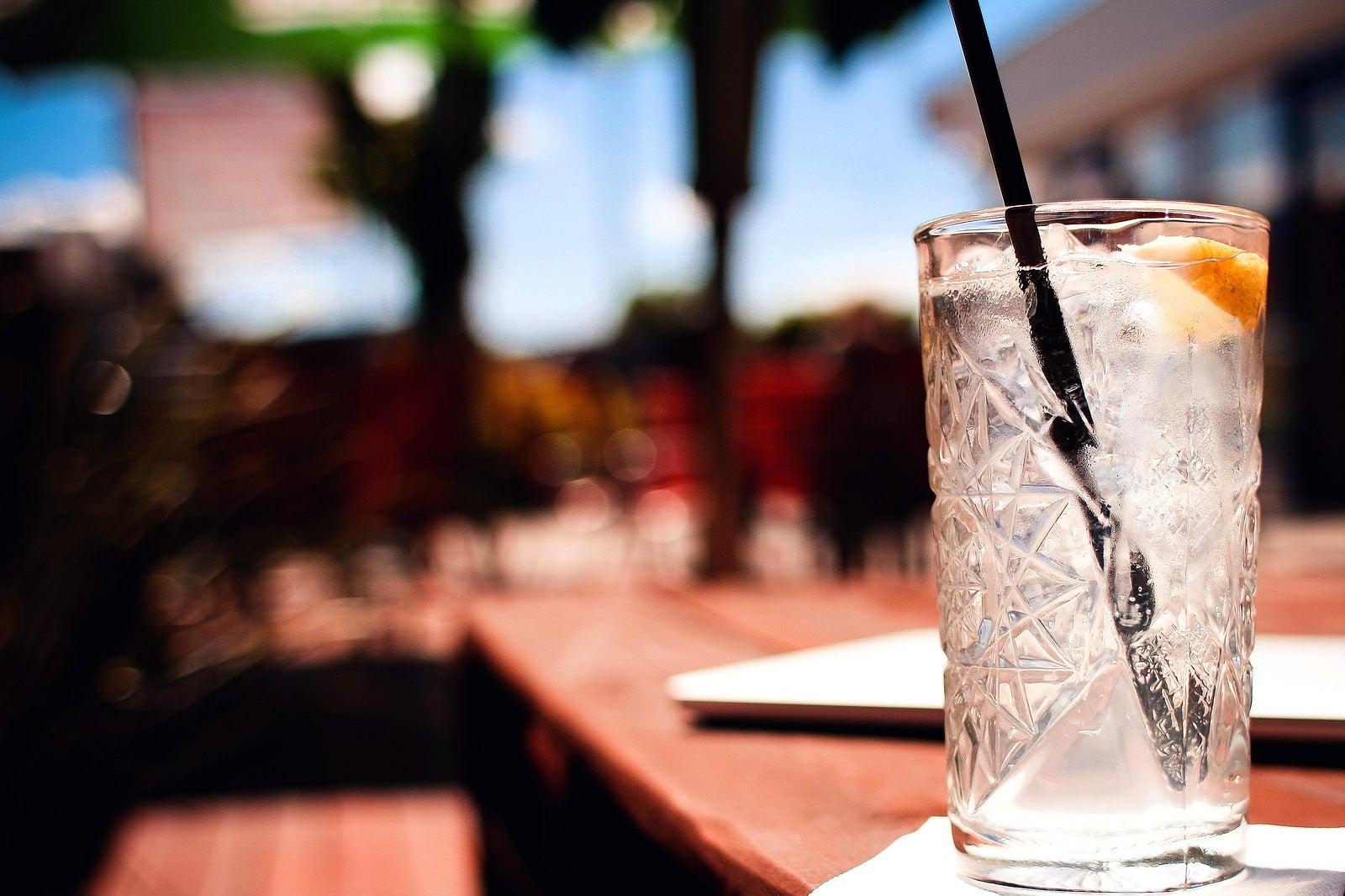 The Eclipse Sky Bar on the 23rd floor of the Phnom Penh Tower is the highest rooftop bar and restaurant in the city. The sky bar has a fully open-air setting, so heading up there isn't advisable during the wet season. Even so, you may decide the view in every direction over the city is worth the trip to the top, be it rain or shine.
The bar is open 24 hours but the best time to visit is at the end of the afternoon, just in time to enjoy the sunset. A live band regularly complements the chilled out atmosphere from 9pm onwards. Happy hours are usually between 5pm and 7pm with 30% off all drinks except bottles of spirits or wine. Like most rooftop bars in the world, drinks are pricier than other bars, especially those in Phnom Penh.
Read more
Location: Phnom Penh Tower, 23rd Floor, Sangkat, 455 Preah Monivong Blvd (93), Phnom Penh, Cambodia
Phone: +855 23 964 171
5
Foreign Correspondents' Club (FCC)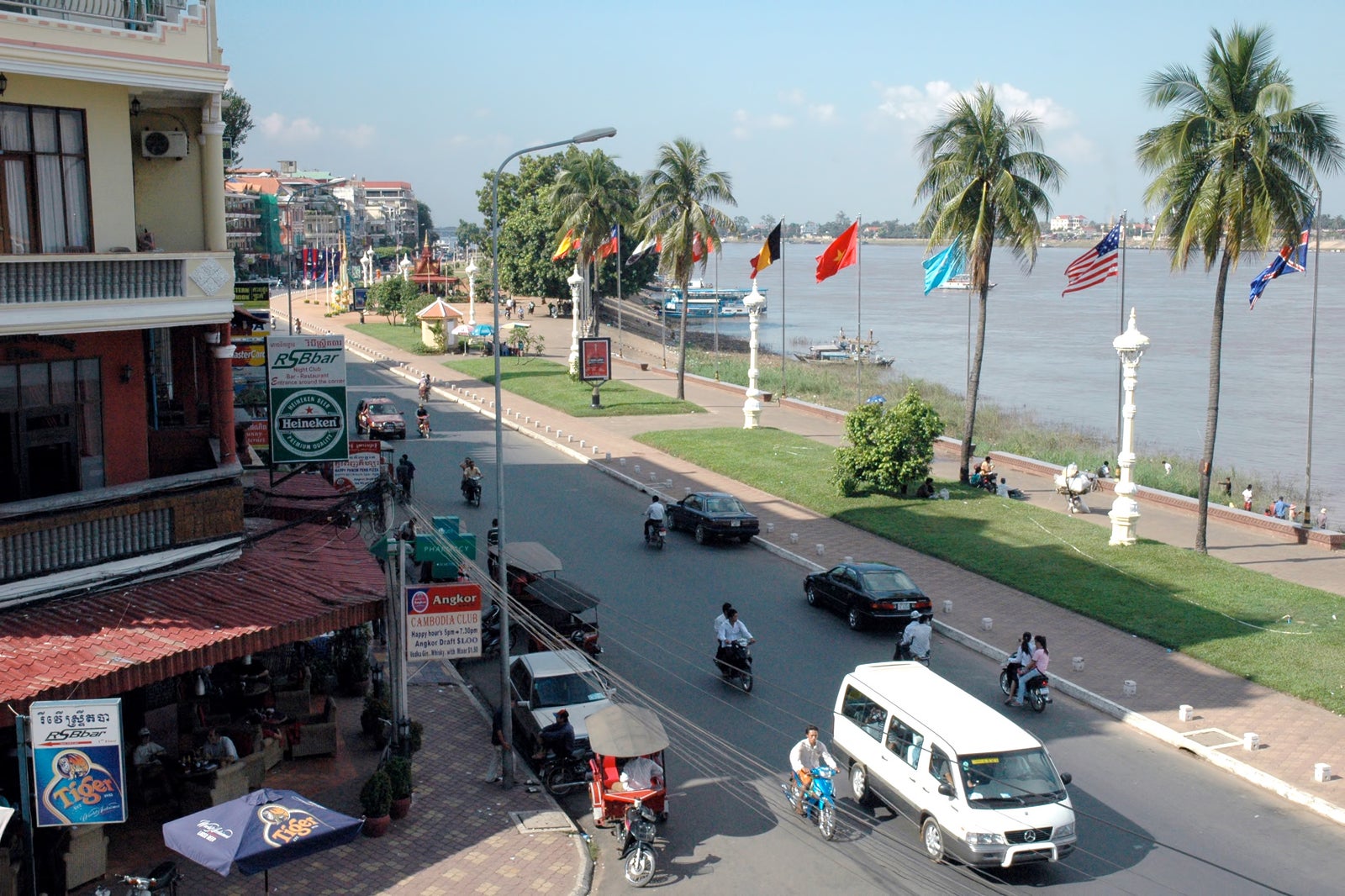 The Foreign Correspondents' Club or FCC is a landmark in Phnom Penh, situated in an old French colonial building that is still somewhat popular with expats and tourists. The bar and restaurant is on the 2nd floor, and the open balcony gives good views of the riverfront. FCC has a full bar with draft beer, cocktails, and offers a good selection of western and Asian food, but is somewhat pricey.
Location: #363 Sisowath Quay, Phnom Penh 12206, Cambodia
Open: Daily from 7 am to midnight
Phone: +855 23 210 142
photo by Jpatokal (CC BY-SA 4.0) modified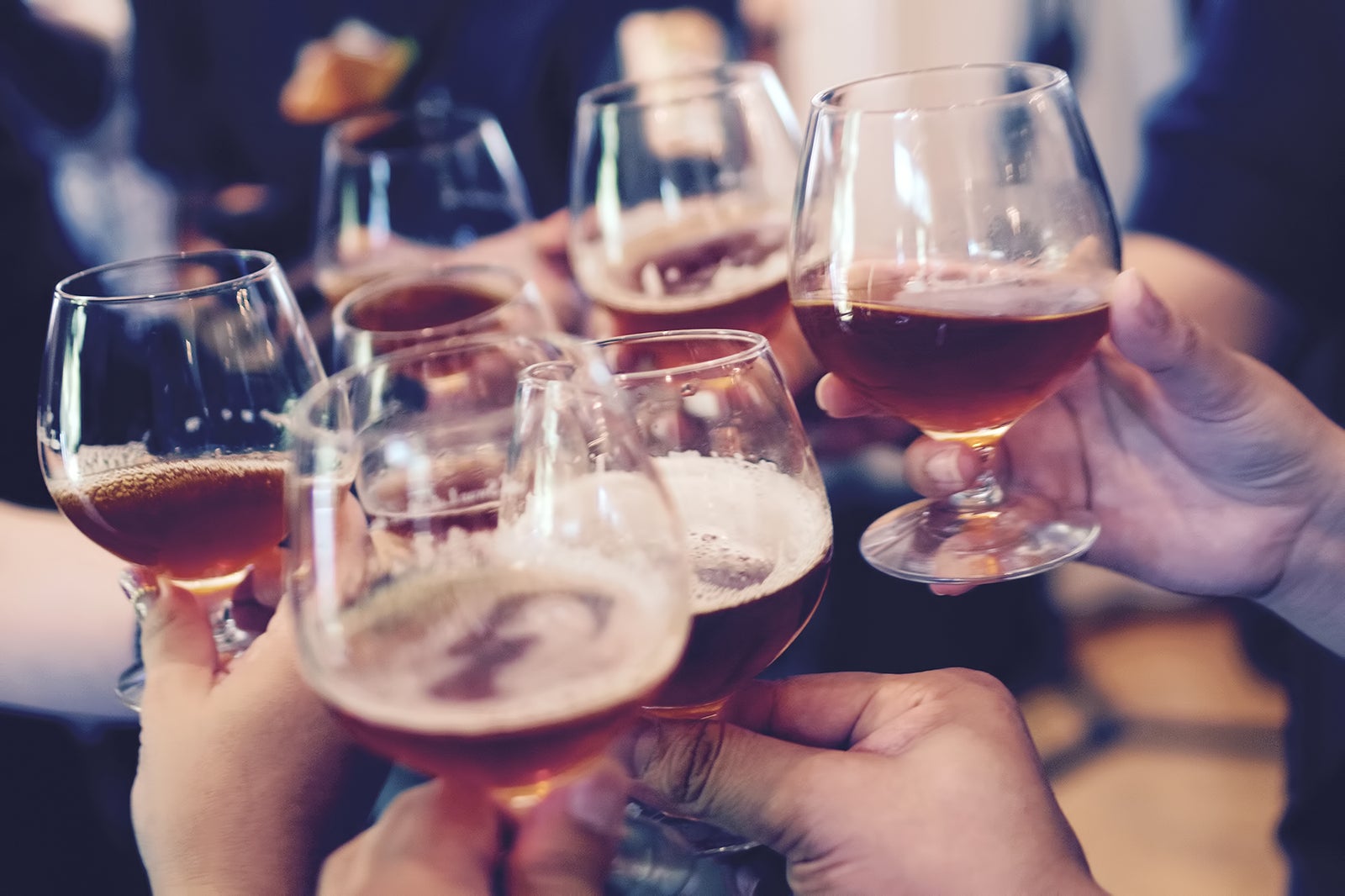 PitStop is a small but very friendly late-night bar with draught beer, cocktails, pool table, free Wi-Fi, music on request, and simply good company. The staff are also friendly and everyone is made welcome.
Location: #48Eo Street, Rue Pasteur No. 51, Phnom Penh, Cambodia
Open: Daily from 6 pm to 4 am
Phone: +855 97 943 1189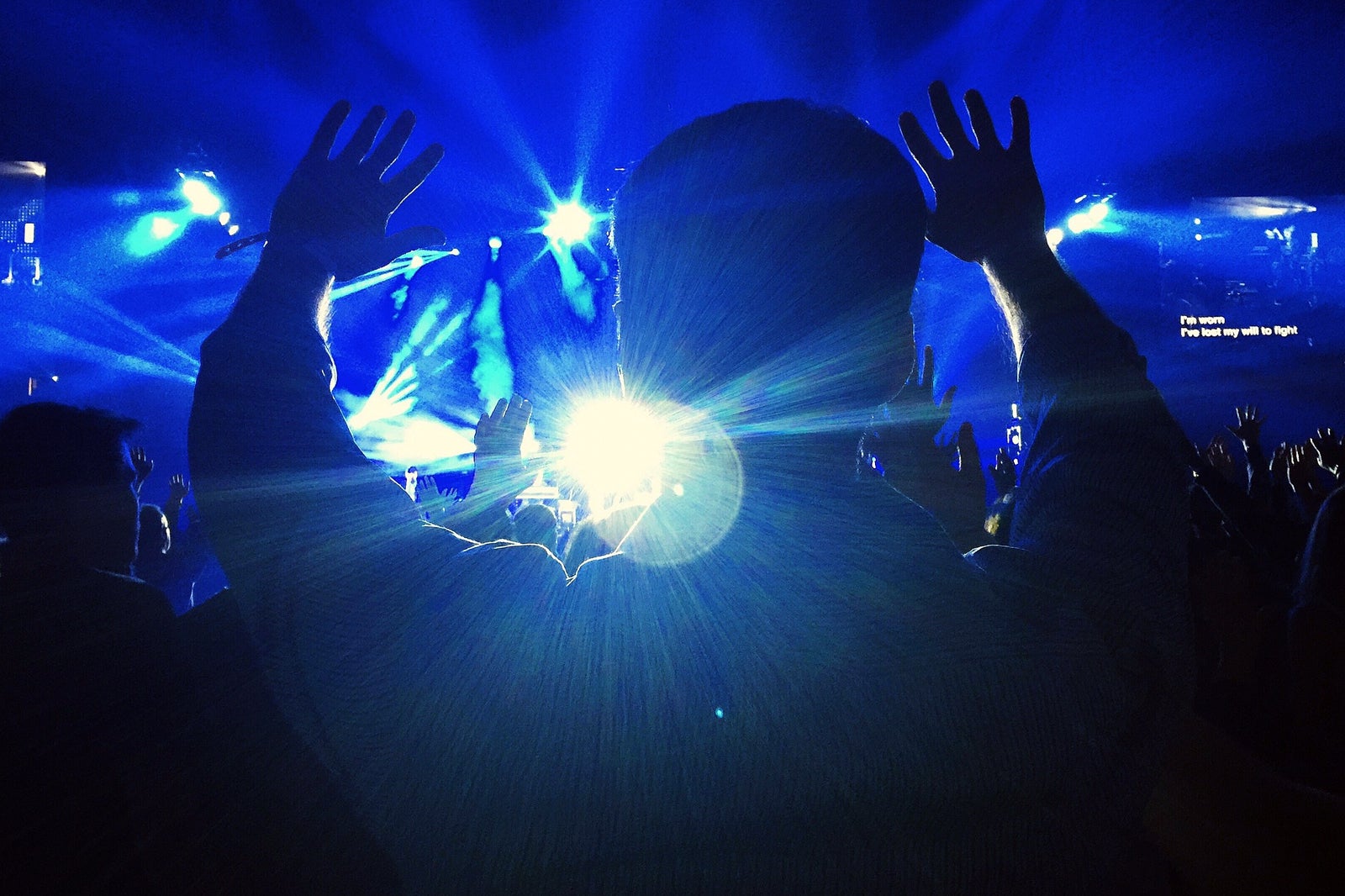 Pontoon is a popular nightclub with a massive dance floor, a very large bar and many seating areas to chill out in. It's open 7 nights a week and each night has a different theme and music from various DJs. Regular events include ladies nights on Wednesdays with 50% discount on cocktails and groups of 5 ladies getting a free jug of frozen margarita.
They also have a popular cabaret and live drag show on Thursdays and regularly feature well-known international DJs. Pontoon attracts a mix of locals and travellers. You'll often have to pay an entrance fee (which includes 1 drink) on weekends and special events.
Location: 80 Jayavarman 7 St. (172), Phnom Phen City, Cambodia
Open: Daily from 10 pm to 5 am
Phone: +855 10 300 400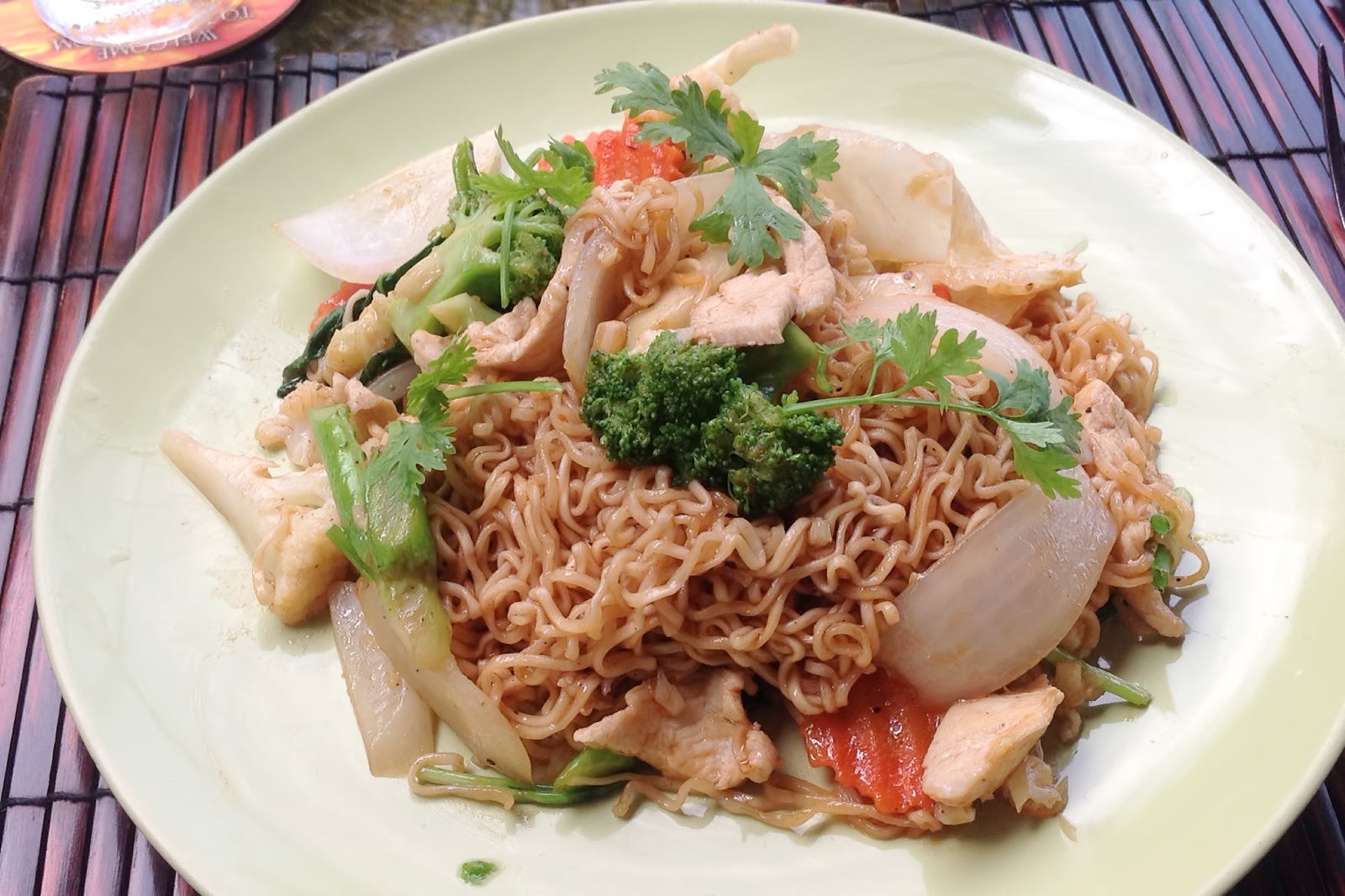 Riverside Bistro is one of Phnom Penh's most long-running and popular spots for dining and drinking. This hotspot is in a French colonial-era building on the riverfront and regularly has live music played by a Philippine band from Tuesday through Sunday every week.
There's plenty of sidewalk seating available at Riverside Bistro. Their extensive menu includes Khmer food, Asian dishes, pasta, BBQ, and pizza. They have a full bar and cocktail menu with a good selection of beers and wines as well. For fun, there's a pool table as well as free Wi-Fi.
Location: House 273A Oknha Ouk Lonn St. (148), Phnom Penh 12204, Cambodia
Open: Daily from 7 am to 1.30 am
Phone: +855 23 213 898
photo by Dion Hinchcliffe (CC BY-SA 2.0) modified
9
Score Sports Bar & Grill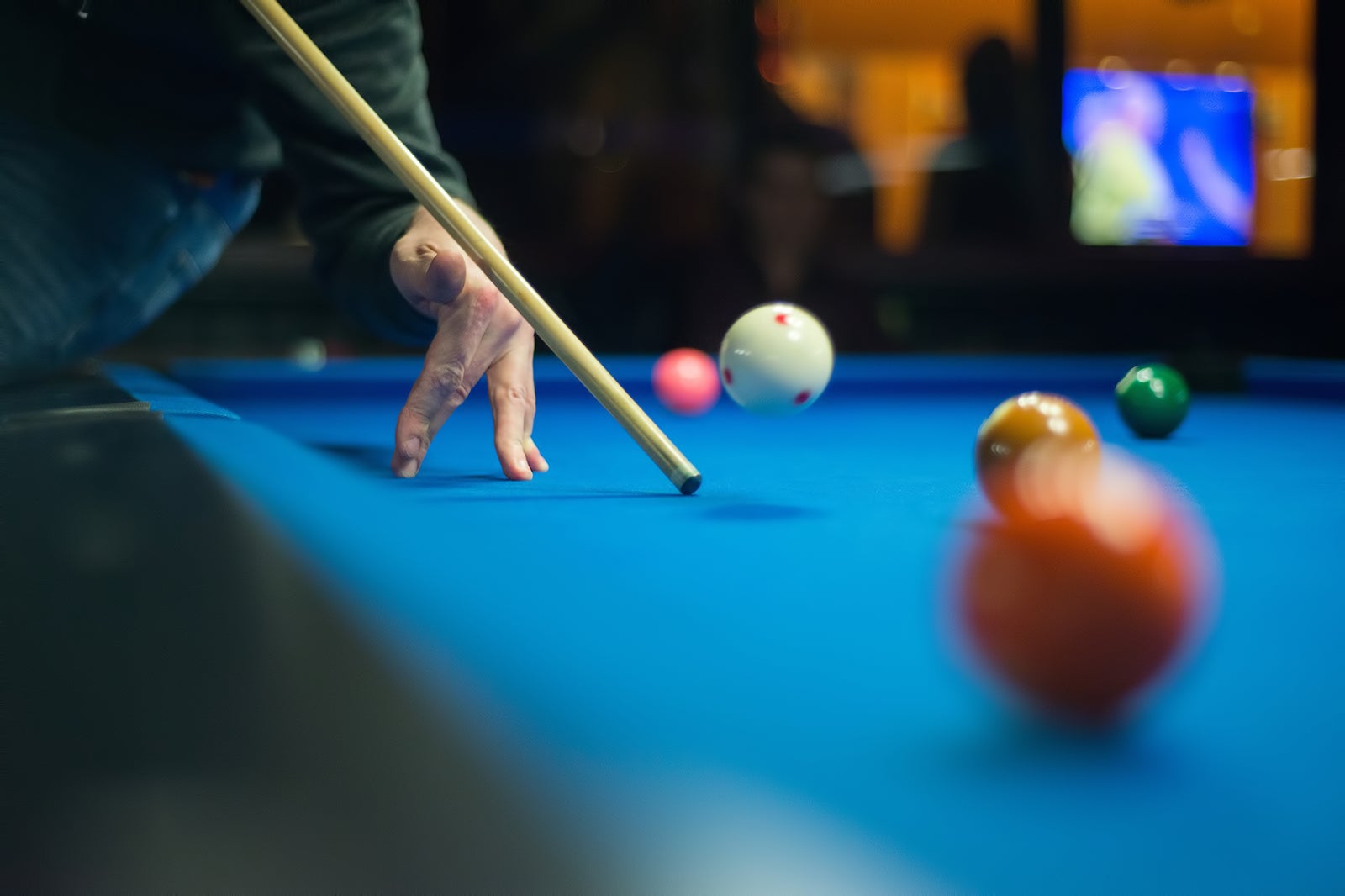 The Score Sports Bar and Grill is one of the few sports bars in Phnom Penh but claims to have the largest screen (5.8 x 4.5 metres). Most major sports (English and German football leagues, rugby, boxing, basketball, and hockey to name a few) are featured and they stay open after their normal hours for special events.
As well as the live games on the many LCD screens, they also have 3 bars, 4 slate pool tables and ample seating areas, including a terrace and a lounge. Drinks are reasonably priced, with good local and international beers on tap, and a selection of wines and cocktails. Happy hours are Monday to Friday from 5pm to 7pm. You can find Score on Street 282, between Streets 51 and 57.
Location: #5 Street 282, Wat Lanka Phnom Penh, 12302, Cambodia
Open: Daily from 8 am to midnight
Phone: +855 23 221 357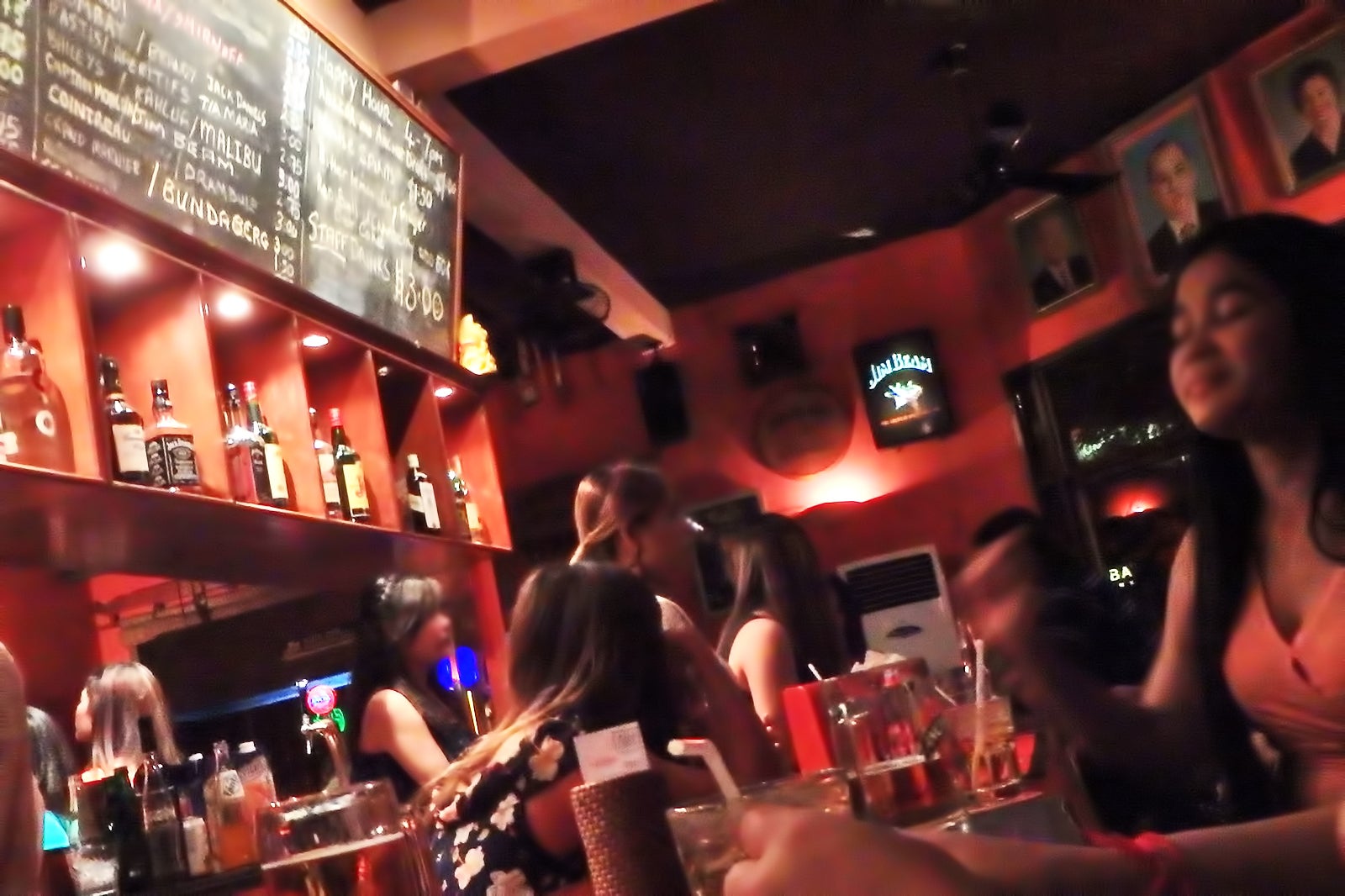 This late-night bar is one of the longest-established bars in the city, and one of the most popular. Established in 2000, it's popular with both residents and tourists alike. There are many friendly hostesses, lounge seating, 2 pool tables, and large-screen TVs. Drinks are half price during happy hour from 4pm to 7pm.
Location: #21 Rue Pasteur No. 51, Phnom Penh, Cambodia
Open: Daily from 4 pm to late.
Phone: +855 21 804 836
photo by Blemished Paradise (CC BY-SA 2.0) modified
11
Sharky's Bar & Restaurant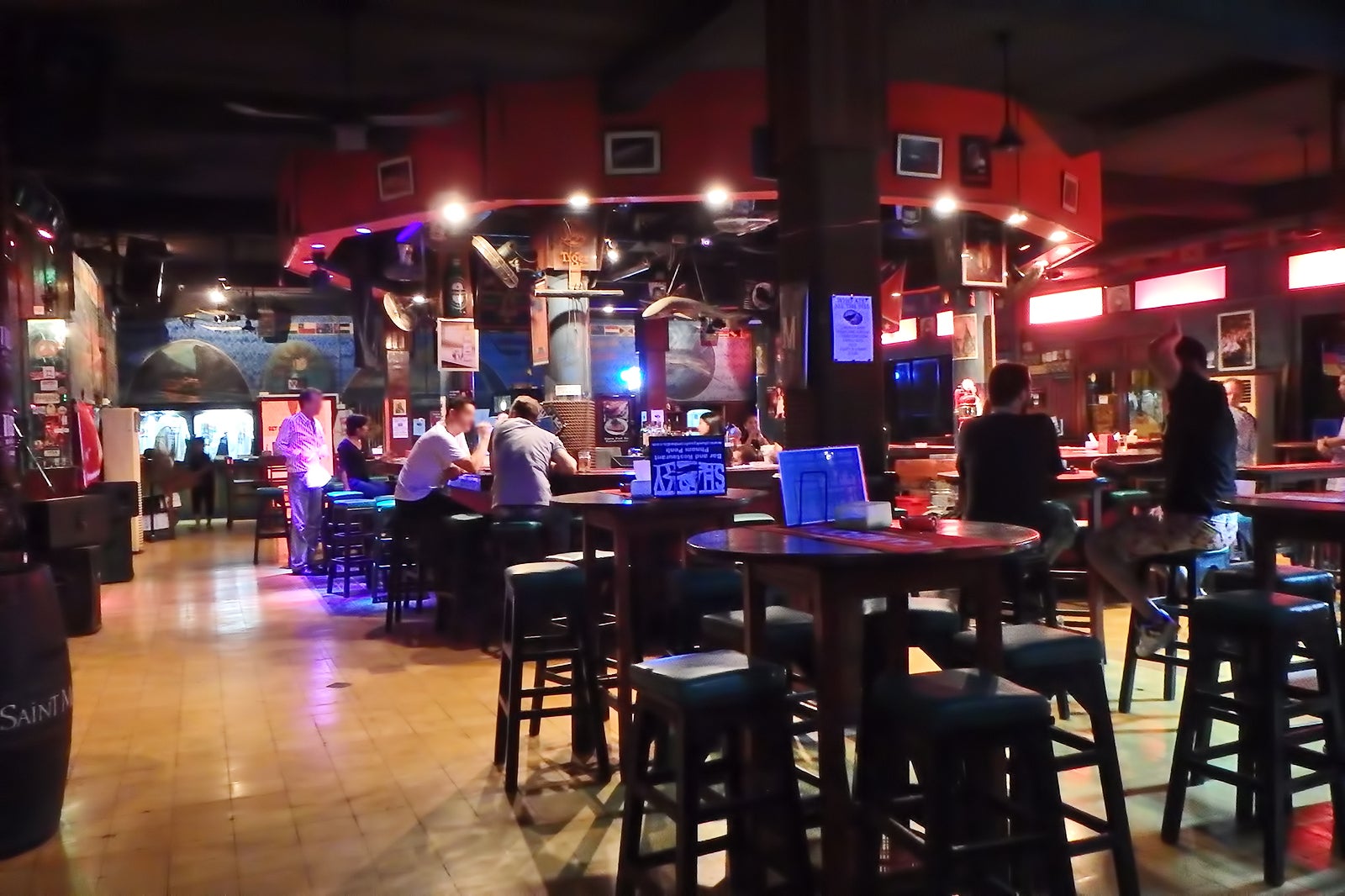 Sharky's is located in a large upstairs area, and can often get noisy and boisterous, which is good if that's what you're looking for. Sharky's has been a part of the Phnom Penh nightlife scene for many years.
There is, of course, ample seating, and an extensive bar, and balcony seating overlooking the street. It's also a restaurant, and the menu includes bar snacks, salads, Tex-Mex, burgers, sandwiches, Thai food, and complete dinners.
Location: 126 Street 130, Phnom Penh, Cambodia
Open: Daily from 5 pm to 2 am
Phone: +855 93 848 318
photo by Blemished Paradise (CC BY-SA 2.0) modified
12
Street 136 – Hostess bars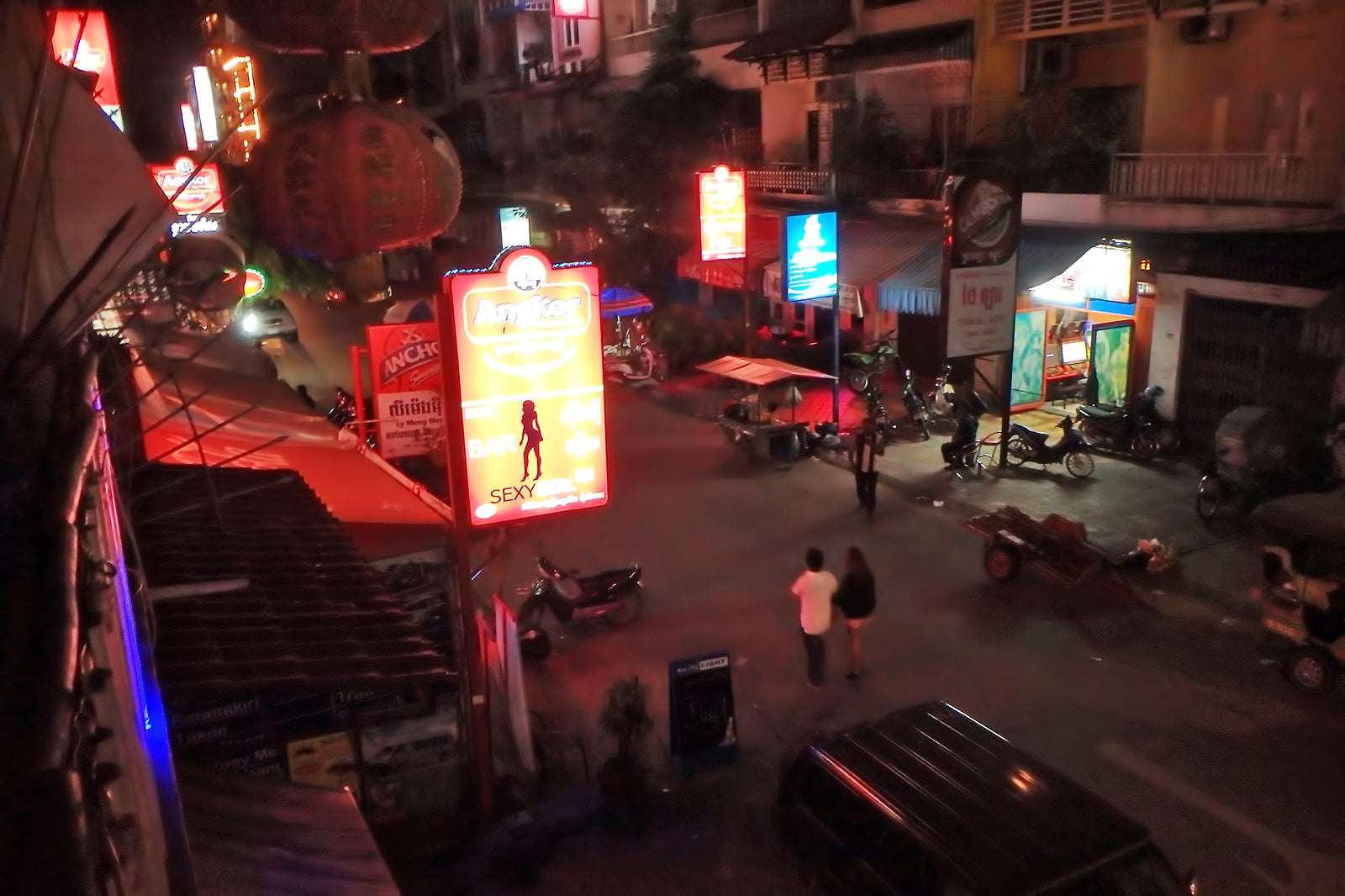 Just off Riverside, the first 3 blocks of Street 136 is one of Phnom Penh's hostess bar streets, and certainly the most popular. Apart from finding some female (or transgender) company and entertainment in one of the many neon-lit venues like Candy Bar, there are also some other bars and clubs offering more traditional pub entertainment.
Sharky's, just one block away, has live music and a reputation for good local bands playing live rock. Drink prices will vary for each bar, and obviously, expect to pay extra for your hostess's drink. You can reach Street 136 off Sisowath Quay.
photo by Blemished Paradise (CC BY-SA 2.0) modified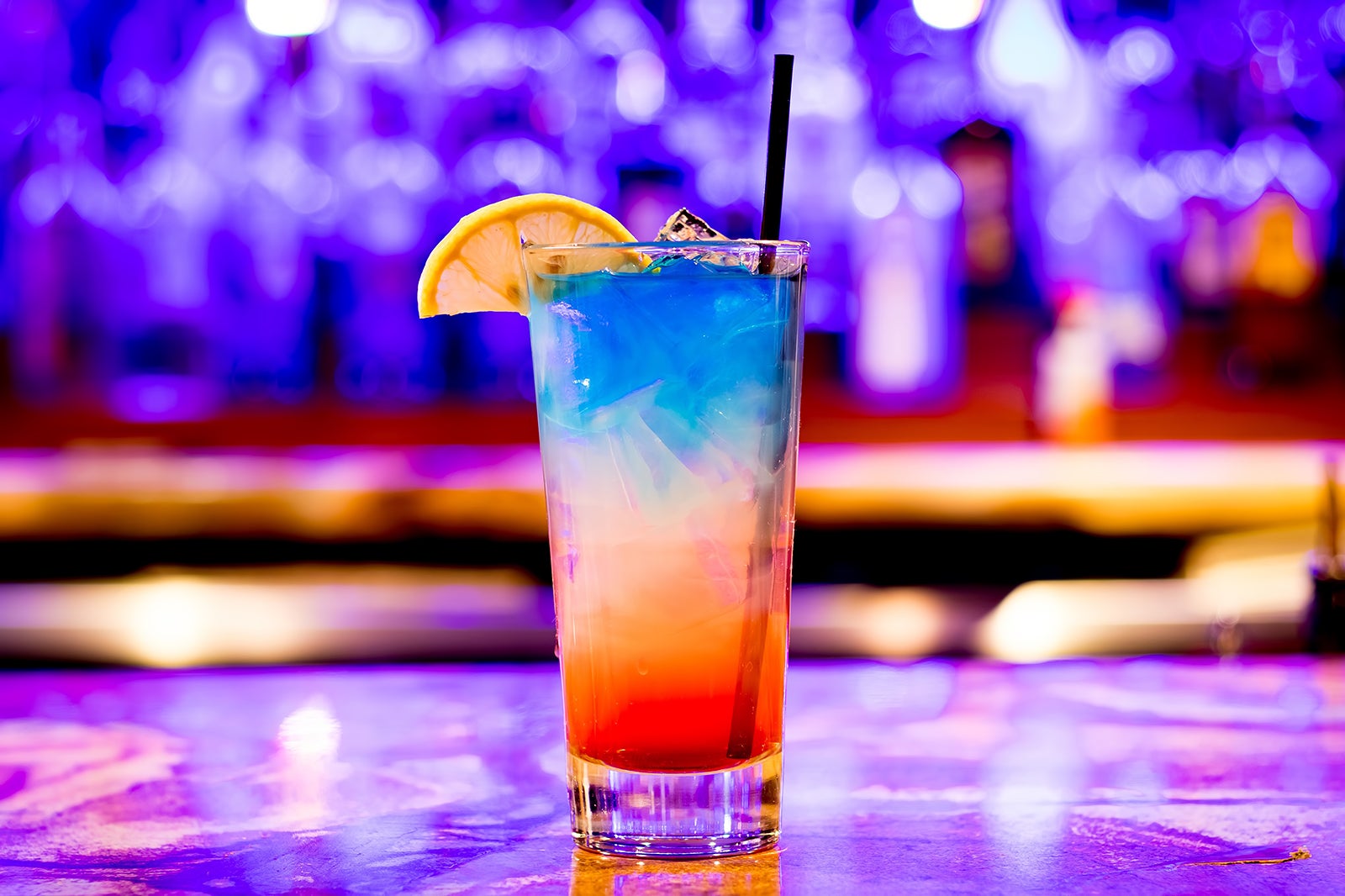 Street 308 is Phnom Penh's latest hot spot, with new bars and restaurants opening regularly. Also known as Bassac Lane, Street 308 is south of Independence Monument, just off Norodom Boulevard. Most bars in the area close at 11pm out of respect for their neighbours. Happy hours are generally between 5pm and 7pm .
Several themed "micro bars" in the middle of the street offer a very cool vibe. They each have a small speciality drinks menu, mostly of cocktails, but you can order your favourite even if it's not on the menu. Check The Library for daiquiris, Hangar 44 for cocktails and custom motorbikes, or Seibur for aperitifs. The more established Red Bar is a cheaper option, relaxed and always busy at the entrance of the street. With the 11pm curfew for most venues, this is an ideal way to kick off the night before moving on.
Location: St 308, Phnom Penh 12301, Cambodia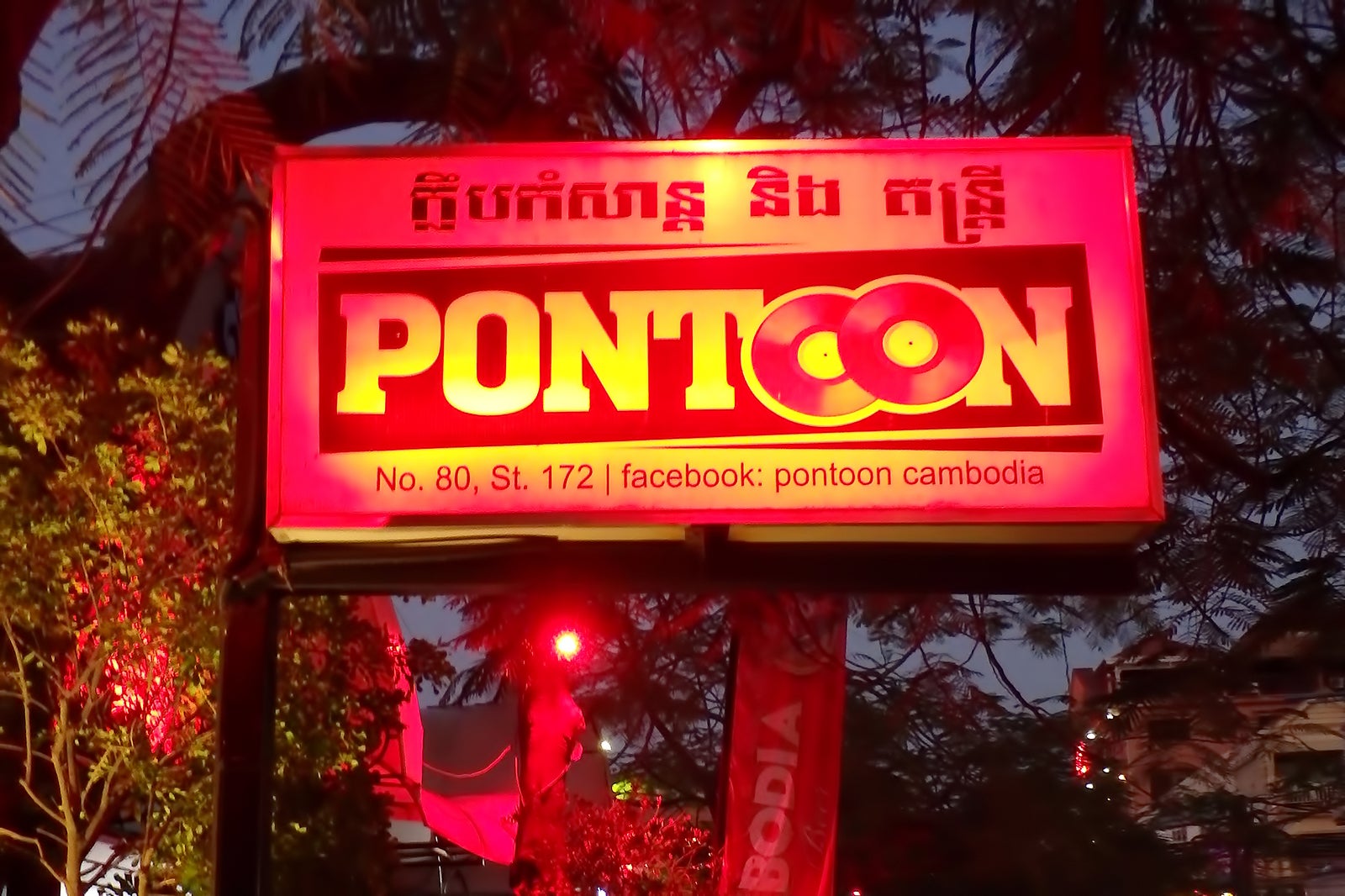 Street 51, north of 178, is buzzing at night. Phnom Penh's biggest nightclub, Pontoon, is around the corner and there are many hostess bars on both sides of the street, together with a few smaller bars worth checking out.
photo by Blemished Paradise (CC BY-SA 2.0) modified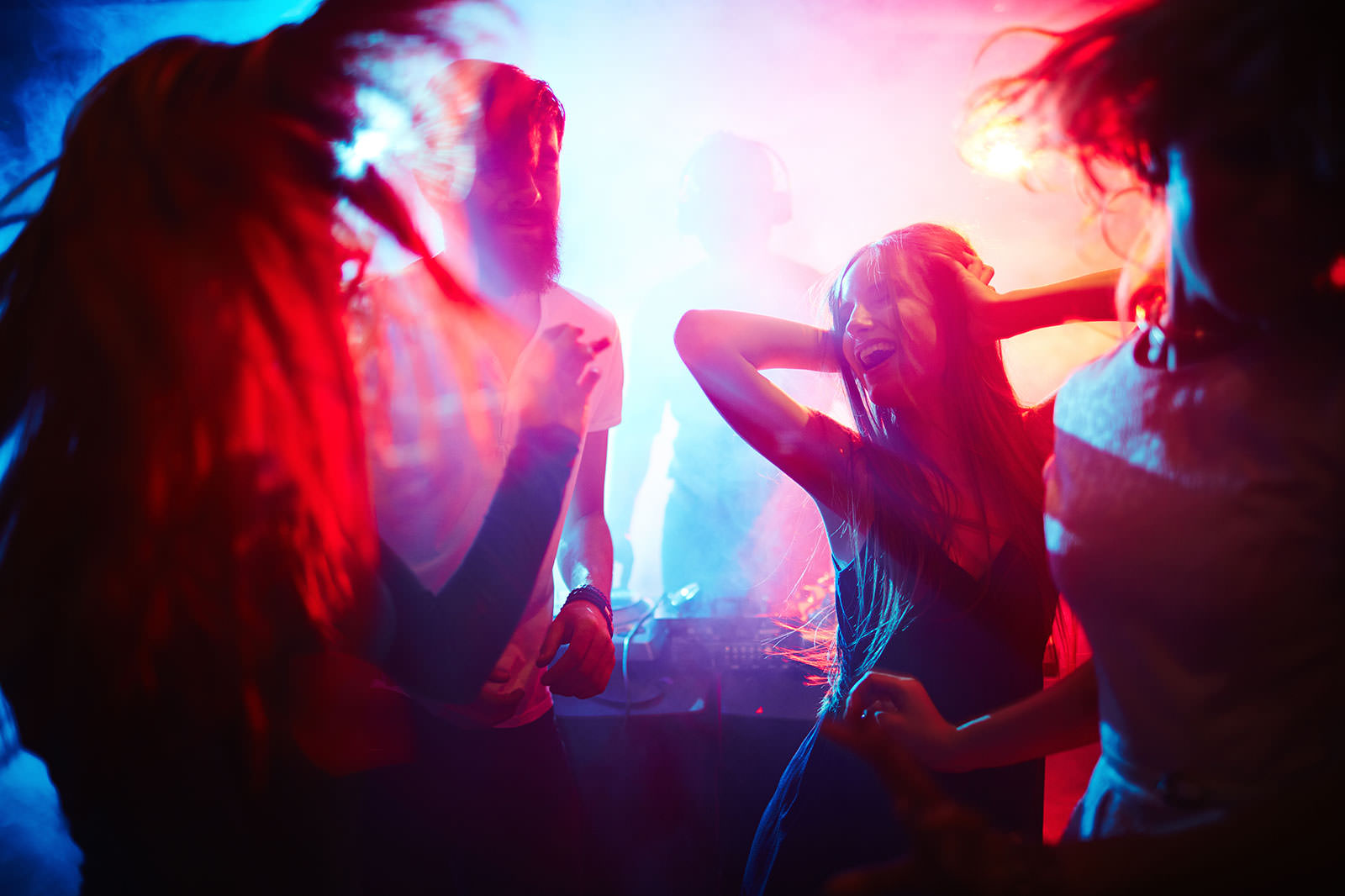 The Heart of Darkness has been open since 1993 and is one of the most famous bars in Phnom Penh, regularly packed with visitors, locals, and expats alike. More of a club than a bar, this venue has much more of a local Khmer feel to it with rustic-style interiors adorned with statues that you'd often find at temples, but with ear-splitting music, dancing, and pool tables available. It can get rather packed over the weekends.
Location: #38 Street 51 Pasteur, Phnom Penh, Cambodia
Open: Daily from 9 pm until late
Phone: +855 77 837 777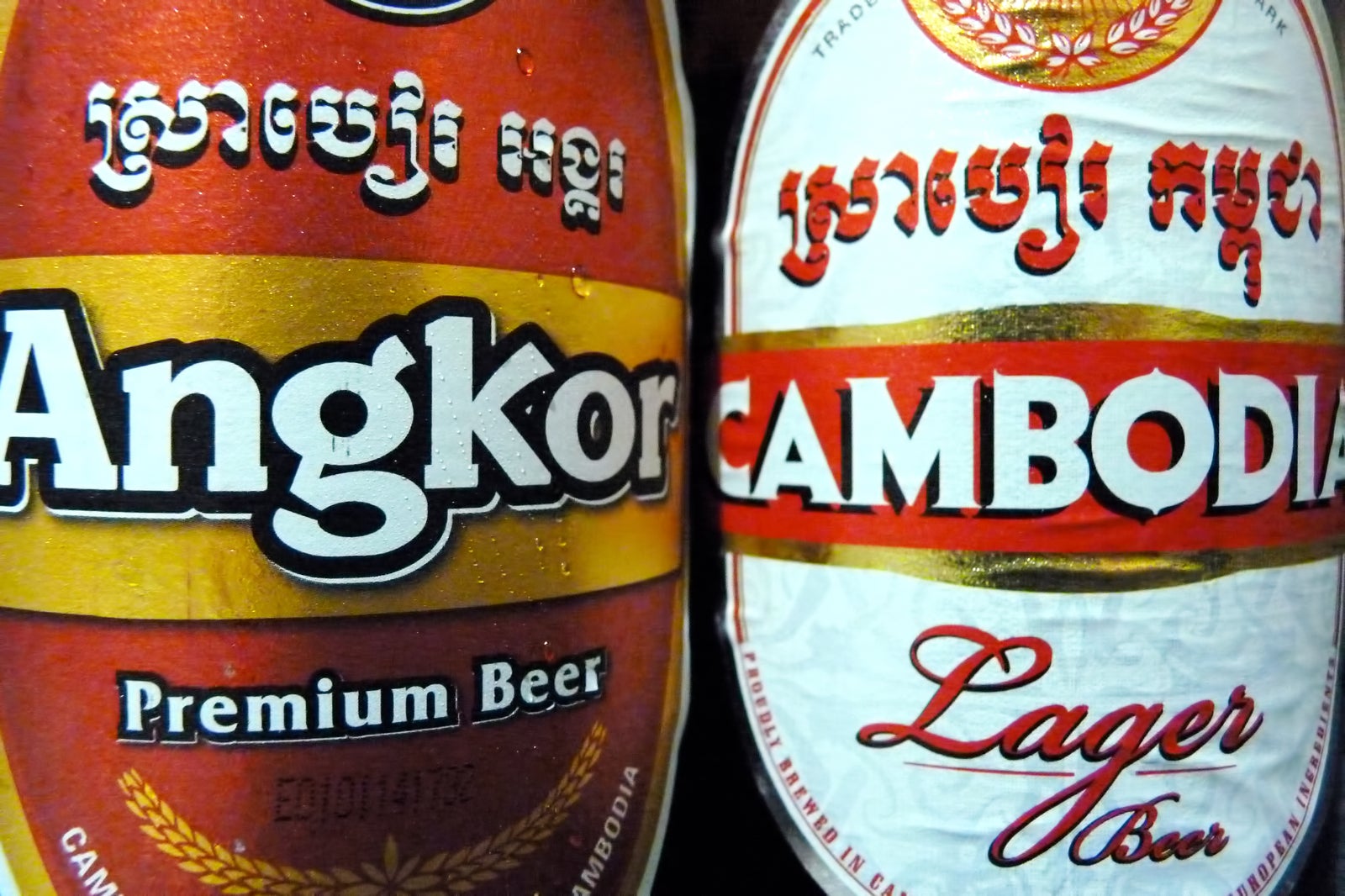 The Mad Monkey is Backpacker central! It's away from the main tourist area but still located centrally in BKK1. Well known as a backpacker hostel, the place also has 2 bars including a rooftop "beach" bar overlooking the city, with over 40 cocktails on offer. Don't miss the Phnom Penh Bazooka while watching the sunset!
The prices are a bit more expensive than many backpacker bars in the city but the chilled out atmosphere and quality service make it a good choice. While times for happy hours can change, they have been known to have free beer promotions as well.
Location: # 26 Street 302 Sangkat, 12302, Cambodia
Phone: +855 23 987 091
photo by Dudva (CC BY-SA 3.0) modified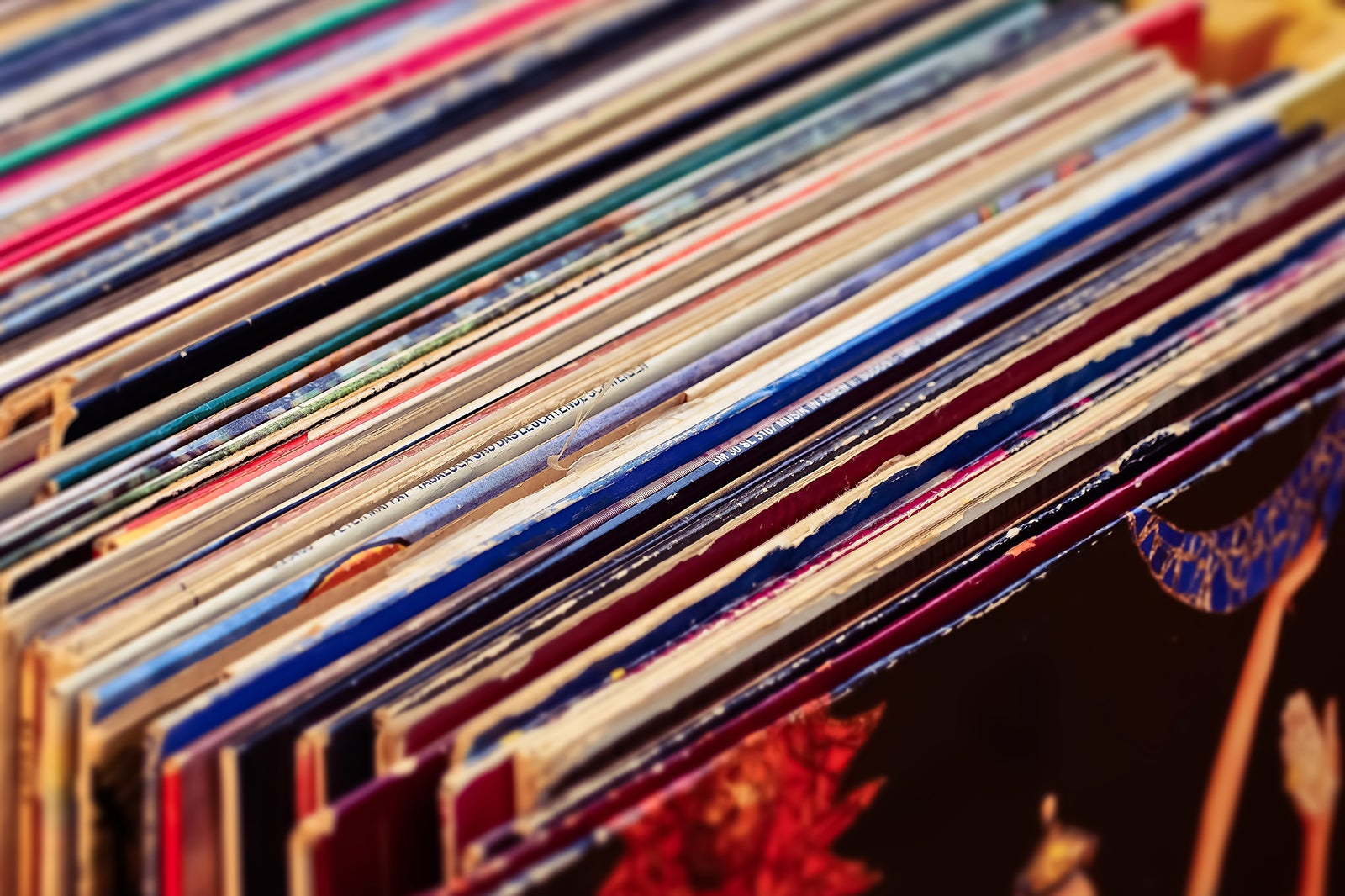 Zeppelin Café is a real after-hours bar and the bar that other bar owners go to after their bars close. For rock music lovers of the '60s, '70s and '80s, the owner/DJ can choose from over 1,000 real albums of rock, blues, and punk.
Customers can make music requests and choose from 47 kinds of cocktails. It's also a great place to eat, with a varied selection of dishes: Chinese dumplings, spring rolls, fried noodles, sweet and sour pork, fried eggplant, great French fries, and more.
Location: 7 St 278, Phnom Penh, Cambodia
Open: Daily from 6.30 pm to 4 am
Phone: +855 12 881 181