10 Best Things to Do for Couples in Sao Paulo
Sao Paulo's Most Romantic Places
Sao Paulo may not be your typical choice for a romantic getaway, but the city has an abundance of culture and eccentricity. The atmosphere throughout the city is buzzing and lively – something that will keep you and your loved one on your toes throughout your stay. You can have a lazy day in one of the sprawling city parks, but nights are for upbeat, happening samba bars.
We've taken the liberty of creating a condensed list of the most romantic and fun things to do around the city, which will surely make for a memorable holiday for 2.
1
A morning hike in Cantareira State Park
Escape the bustle of Sao Paulo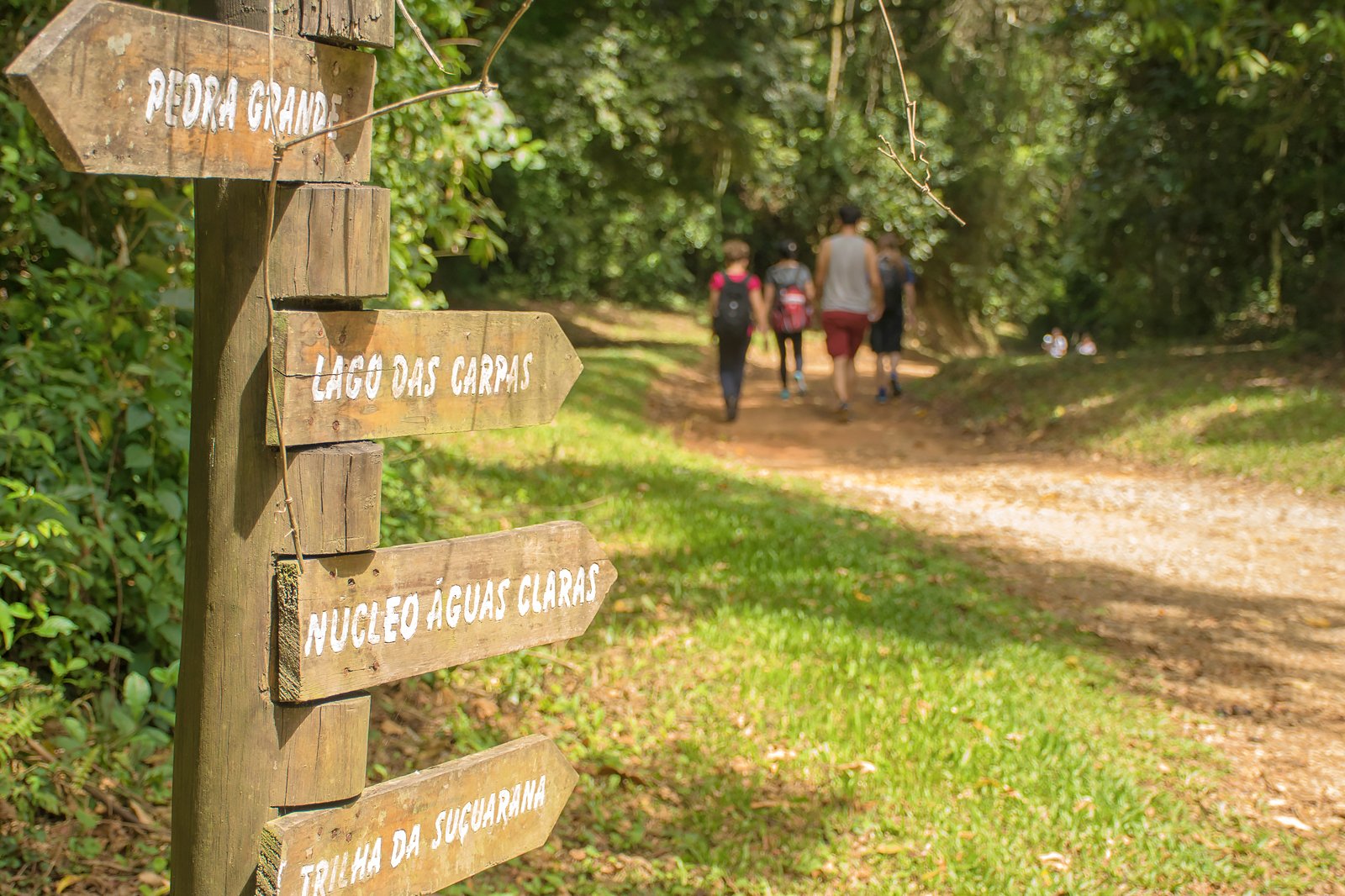 Couples
Families
Photo
Adventure
Cantareira State Park sprawls over 8,000 hectares of untouched Atlantic Forest, giving visitors a seemingly endless expanse of deep, verdant green to explore. The park offers 4 rustic hiking trails, swimmable lakes, tropical birdwatching and stunning views of Sao Paulo. The 2 main trails can be accessed through the main entrance and will take you to Pedra Grande for fabulous city views, then a lagoon called Lagoa das Carpas. The other trails bring you to quaint waterfalls, which can be swum in. Spend the day meandering through the park, stopping for a picnic and a cuddle under the swaying trees or by the lagoon. The best time to visit is early on Saturday morning.
Location: Rua do Horto, 1799 - Horto Florestal, SP, 02377-000, Brazil
Open: Saturday–Sunday from 8 am to 4 pm
Phone: +55 11 2203 3266
photo by Rcezar87 (CC BY-SA 4.0) modified
2
Theatro Municipal
Take a tour of this beautiful theatre for free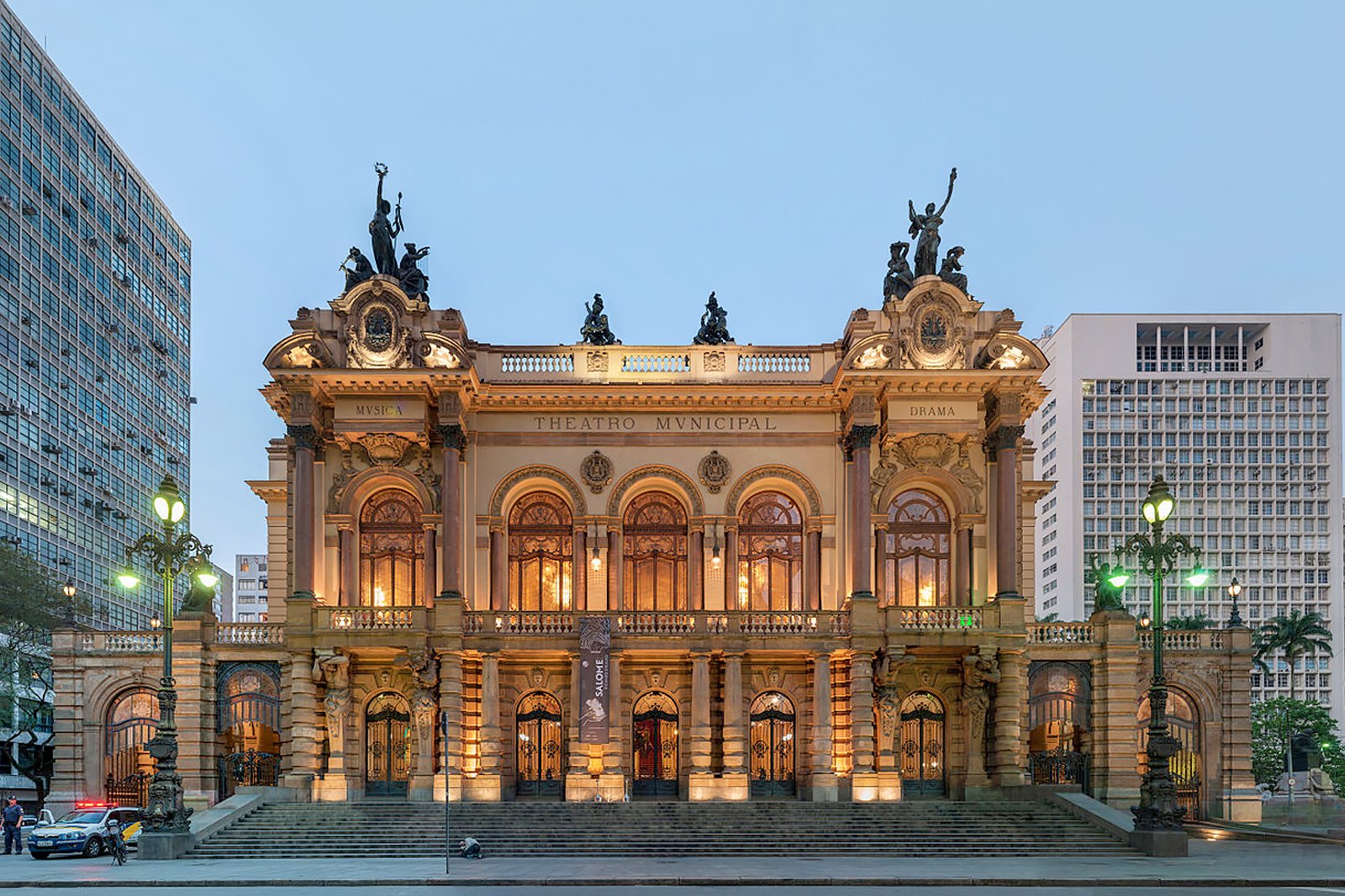 Found in the centre of the city, Theatro Municipal is an architectural treasure with a gorgeous Renaissance-style exterior, topped with angelic statues and a towering dome. The inside is just as beautiful, especially The Noble Room, which glints in golden light and has heavenly paintings all along its ceiling. The best way to explore the theatre is to go on the free guided tour. English tours for fewer than 10 people held between Wednesday and Saturday at 11am. Visits are not allowed on Monday, Tuesday, Sunday and on holidays.
Location: Praça Ramos De Azevedo, República, Sao Paulo - SP, 01037-010, Brazil
Phone: +55 11 3053 2100
3
The Botanical Garden of Sao Paulo
Look out for sloths and monkeys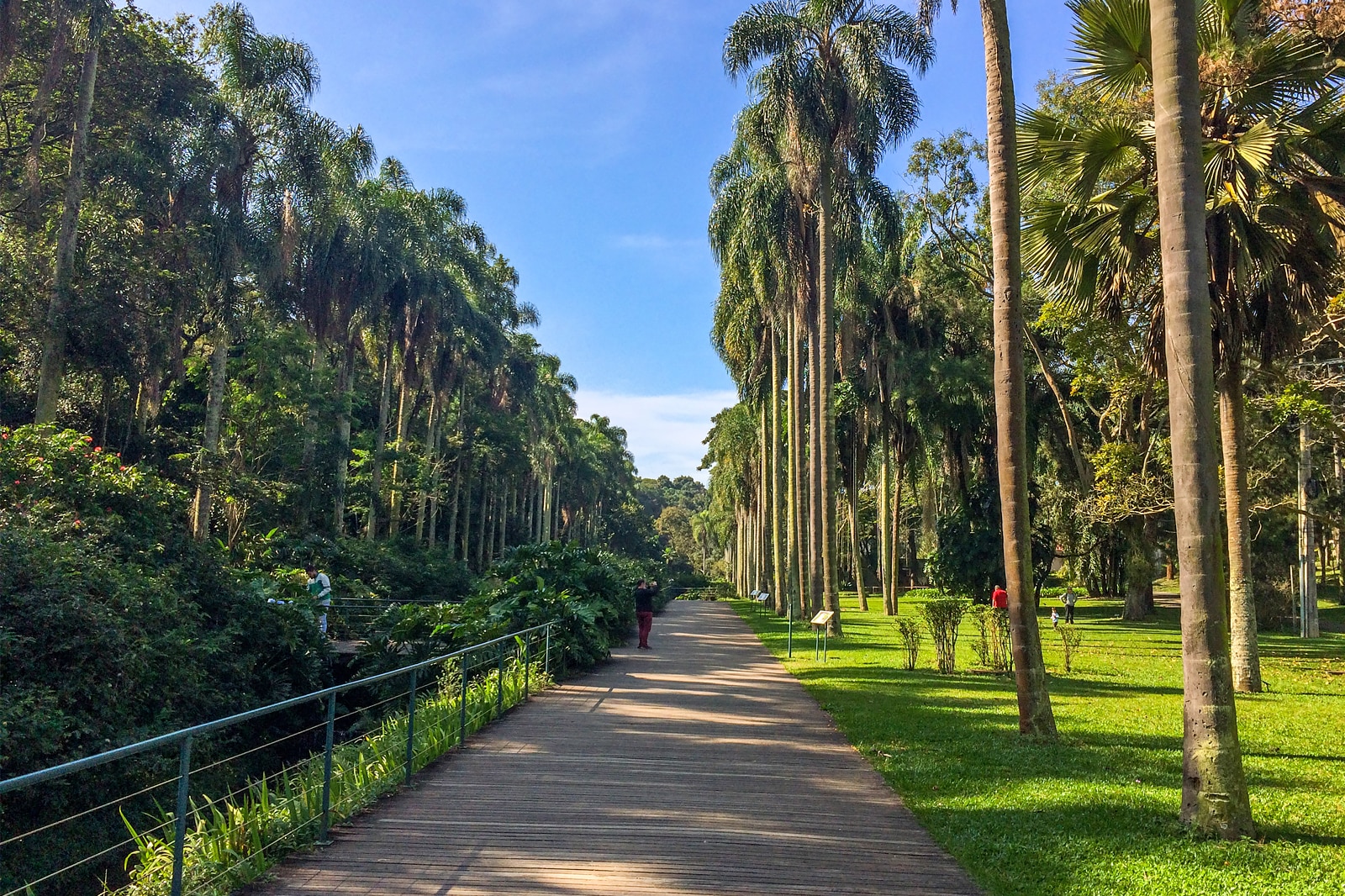 The Botanical Garden of Sao Paulo offers excellent walking trails that take you to brimming greenhouses and quaint gardens. This is a great place to spend a quiet day in the park with your loved one, where you can bring your own picnic and lounge under the trees. As you wander the gardens, look out for howler monkeys, toucans, sloths and large lizards – a little taste of Amazonia. The gardens are part of the larger Fontes do Ipiranga State Park, which also contain many woodlands and lakes for those who want to explore more.
Location: Avenida Miguel Estefno, 3031 - Vila Água Funda, Sao Paulo - SP, 04301-902, Brazil
Open: Tuesday–Sunday from 9 am to 5 pm (closed on Mondays)
Phone: +55 11 5067 6000
4
Have a stroll in Ibirapuera Park
Sit in the cool of the towering trees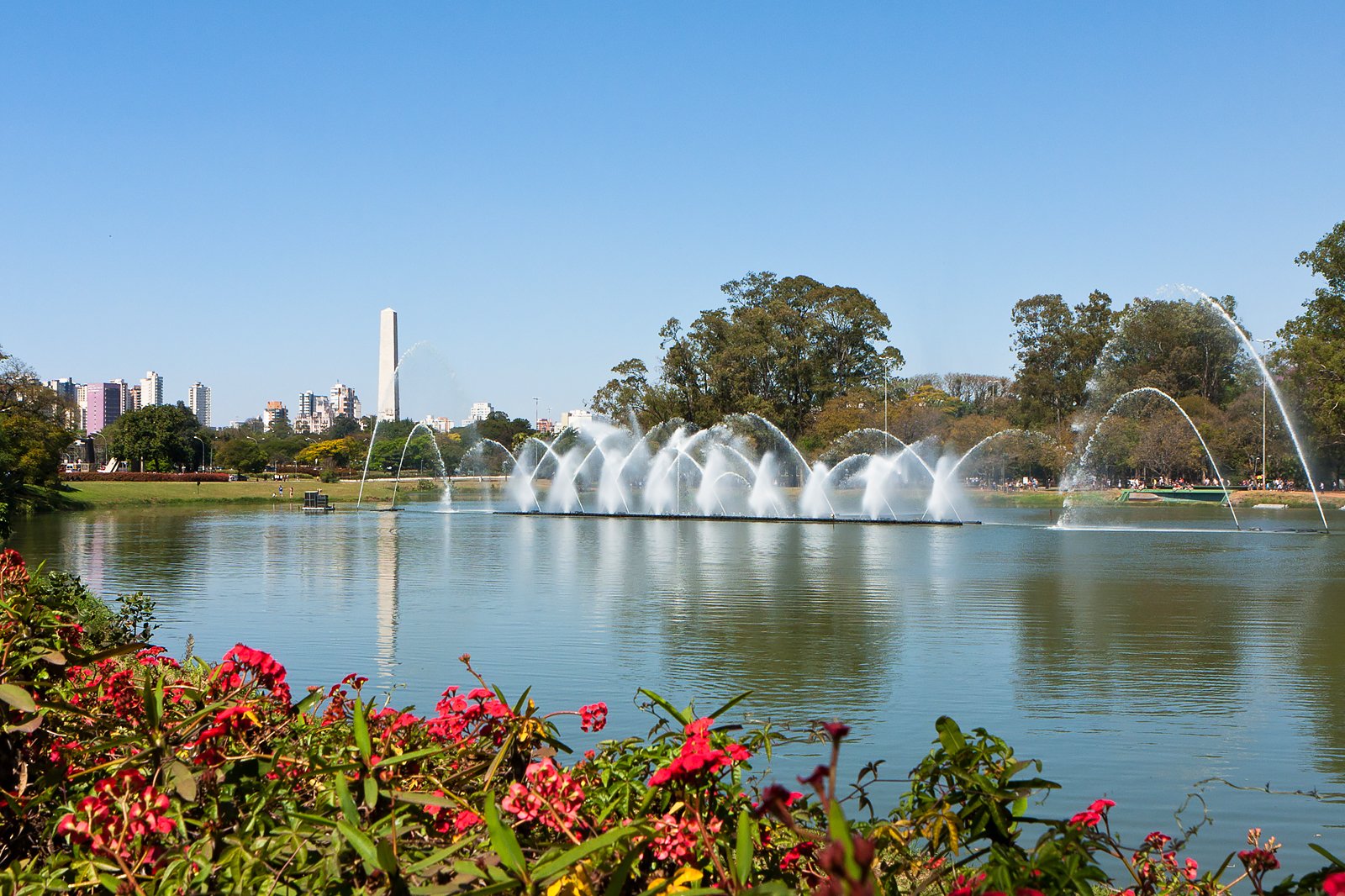 Couples
Families
Budget
Photo
Ibirapuera Park is known by locals and tourists as a lush, sprawling park in the heart of the city, and an escape from the city hustle for many people. Given its sheer size, it's easy to find a secluded spot nestled in the cool shade of the huge trees. Bring a picnic and spend a few hours relaxing and munching away. You can rent bicycles (or even a tandem) and cycle around the park into the last hours of sunlight. Look out for stalls throughout the park, which sell refreshing and cheap coconut water. The park is also dotted with historic monuments, such as the Obelisk of Sao Paulo and the Monument to the Bandeiras.
Location: Avenida Pedro Álvares Cabral, Vila Mariana, Sao Paulo - SP, 04002-010, Brazil
Open: Daily from 5 am to midnight
Phone: +55 11 5574 5045
5
Roam the streets of Vila Madalena
Explore its art-ridden streets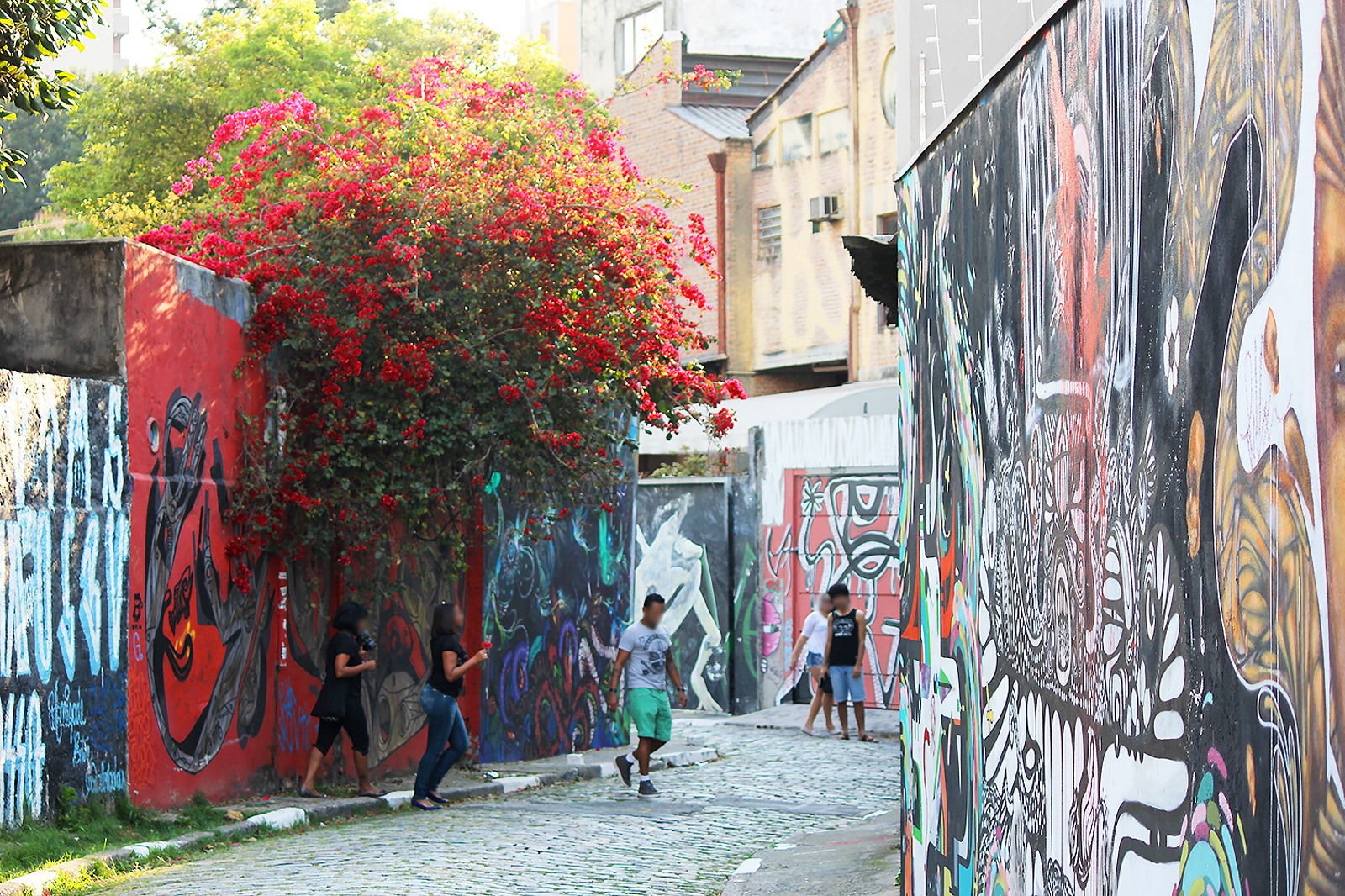 Vila Madalena is a neighbourhood spilling over with energy and colour. A day exploring this area will take you around alleyways sprawled with art and an endless supply of art galleries. This neighbourhood is an ideal setting for a relaxed day admiring art and eating in quaint, boho-chic cafés and bistros. Popular street art spots in the area include Beco Do Batman and Beco Do Aprendiz. Look out for the wonderfully eccentric street names, which are noticeably different to the rest of the city. Some examples include Rua Girassol (sunflower), Purpurina (glitter) and Harmonia (harmony).
Location: Vila Madalena, Sao Paulo - SP, 03178-200, Brazil
photo by Diego Bravo (CC BY-SA 4.0) modified
6
Grab a Brazilian snack
Share some pastels or coxinha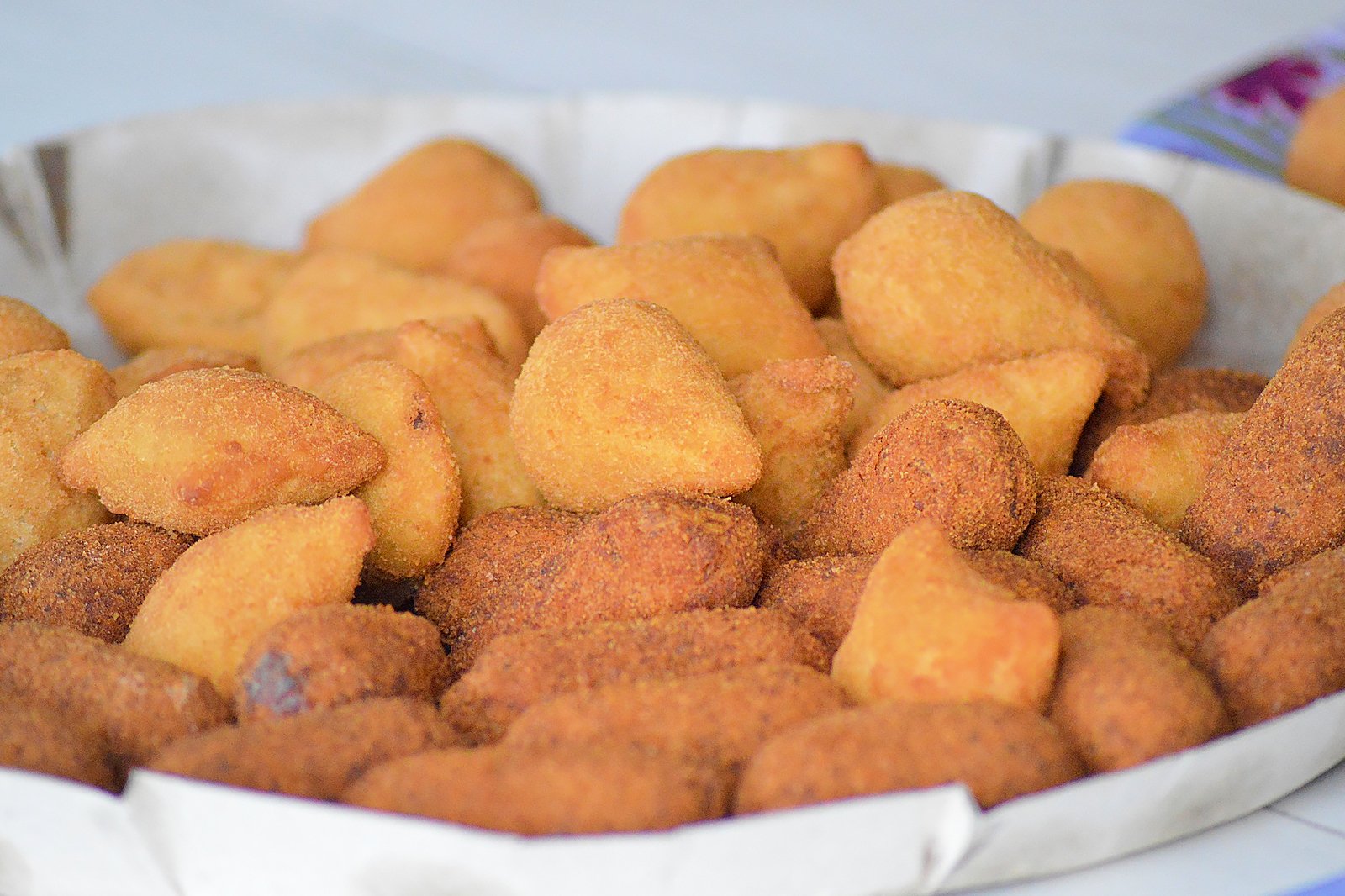 We all know snacking is inevitable on a day filled with activities, especially in a place like Sao Paulo, which hosts many cuisines. Coxinha is the face of the city's street food, loved by all and found everywhere. These deep-fried tear-drop-shaped parcels of deliciousness normally contain shredded meat, although there are many variations of it. They frequently come hand-in-hand with a cold beer. Head to Frangó or Bar Veloso for some of the best in the city. Pastéis (plural for pastel) are the city's comfort food and come in the form of thin, fried squares of crispy perfection, filled with anything you desire. Interestingly, they are inspired by the traditional Chinese egg rolls, which came to Brazil with Chinese and Japanese immigrants in the mid-19th century. Find some of the yummiest at Mercado Municipal, Pastel da Maria and Yoka.
7
Praça Pôr do Sol
Watch a sunset with a beer in hand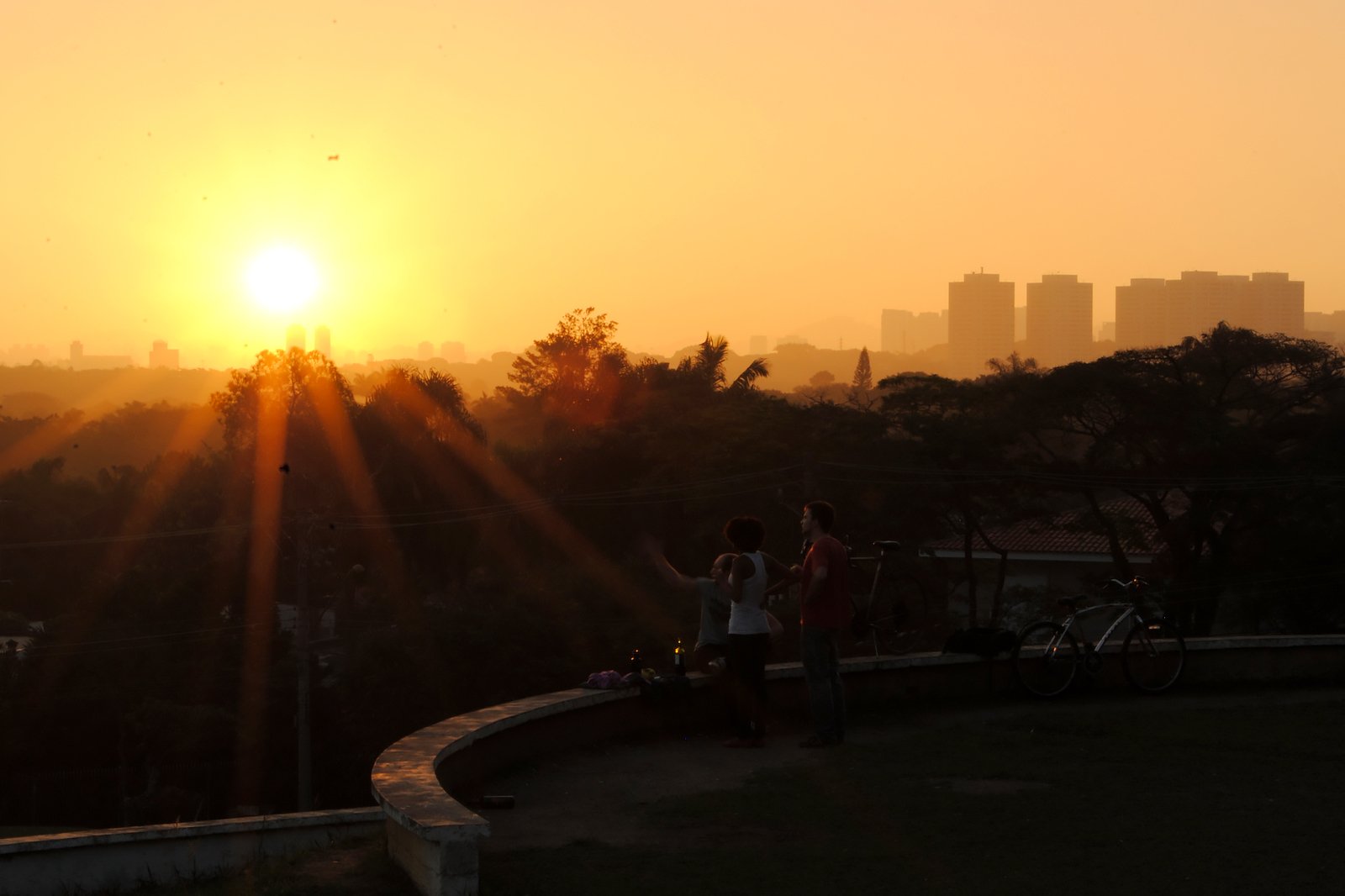 Couples
Families
Budget
Photo
Praça Pôr do Sol is located in the eccentric neighbourhood of Vila Madalena, where a carefree atmosphere permeates every nook and cranny. The square is no exception, and crowds of young and old, families and couples visit this stunning viewpoint come sundown. The viewpoint gives you a different outlook on the city, where the familiar noise and commotion seems so small and distant. The atmosphere is serene, as golden light envelops the skyline and laughter fills the air. Grab a few beers or a bottle of wine (if you're feeling fancy) and head over early to nab good spots.
Location: Praça Coronel Custódio Fernandes Pinheiro - Alto de Pinheiros, Sao Paulo - SP, 03178-200, Brazil
photo by Vinicius Pinheiro (CC BY-SA 2.0) modified
8
Visit a rooftop bar
Take in the city from above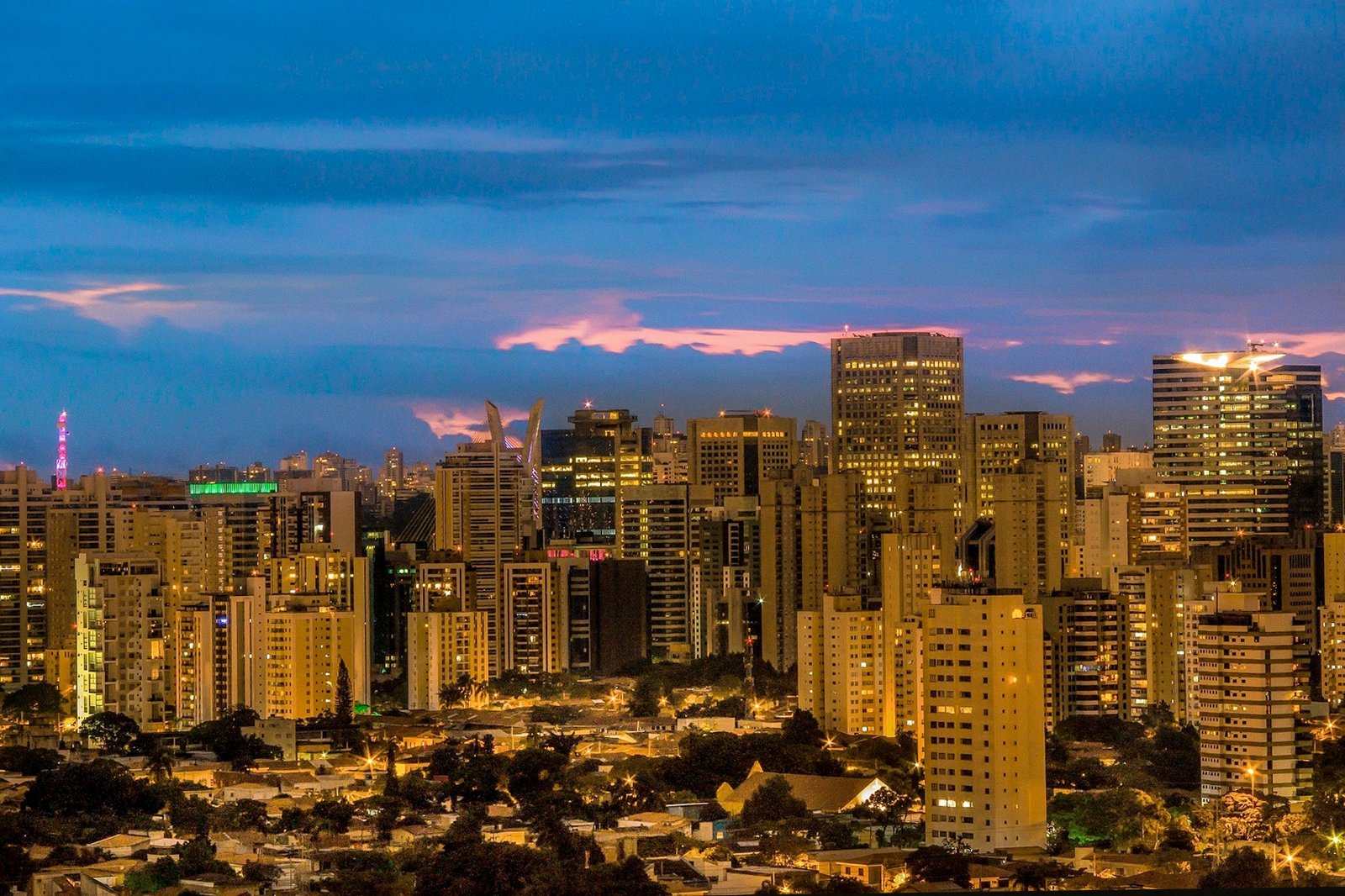 Given Sao Paulo's immense size and density, a view from above can be particularly breathtaking. The landscape is varied, with an eclectic mix of traditional and modern architecture making for some truly unique views. Sao Paulo's amazing nightlife only makes it that much better to visit a rooftop bar. If you're looking for something more upscale, visit Terraço Italia, which is particularly romantic and offers live jazz music. Other sophisticated spots include Skye Bar, which has its own pool, and The View Bar, with has arguably the best view in the city. For lamp-lit romance, check out Adega Santiago and Alto da Harmonia.
9
Try a feijoada
A hearty stew for two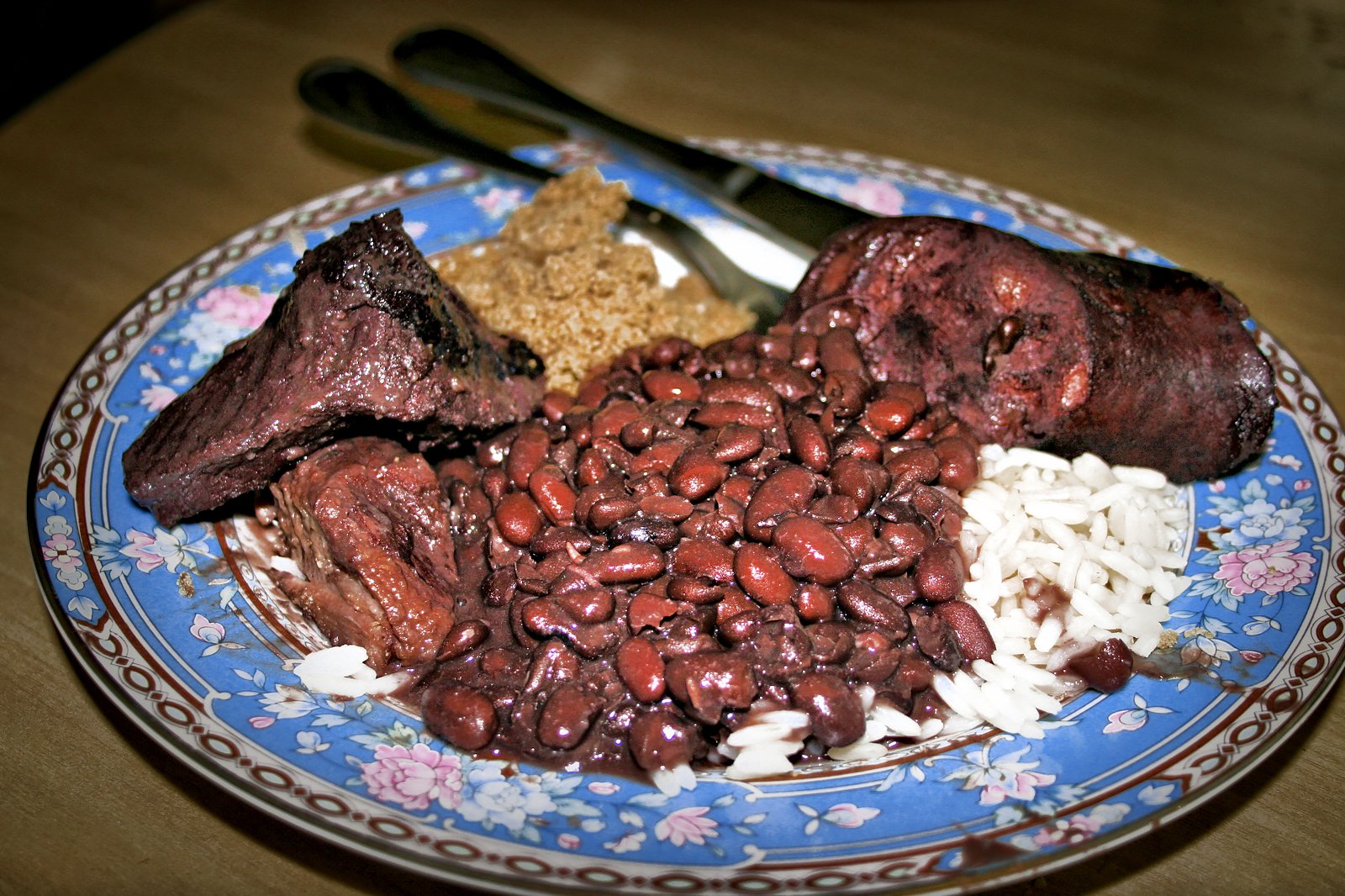 A feijoada is a flavourful stew of beans with beef and pork, which originated from Portugal. Cooked in a clay pot, the dish is known as something of a tradition, with many locals eating it for lunch on weekends. Dollop a generous helping of stew onto your plate with rice, potatoes, salad greens, sliced oranges and salsa. If you're lucky enough, some Paulista friends may offer a home-cooked feijoada. If not, they can be found virtually everywhere on Wednesdays and Saturdays. Head to either Star City, Bolinha, or Figueira Rubaiyat.
photo by raphaelstrada (CC BY 2.0) modified
10
Go samba dancing
End the night in a happening bar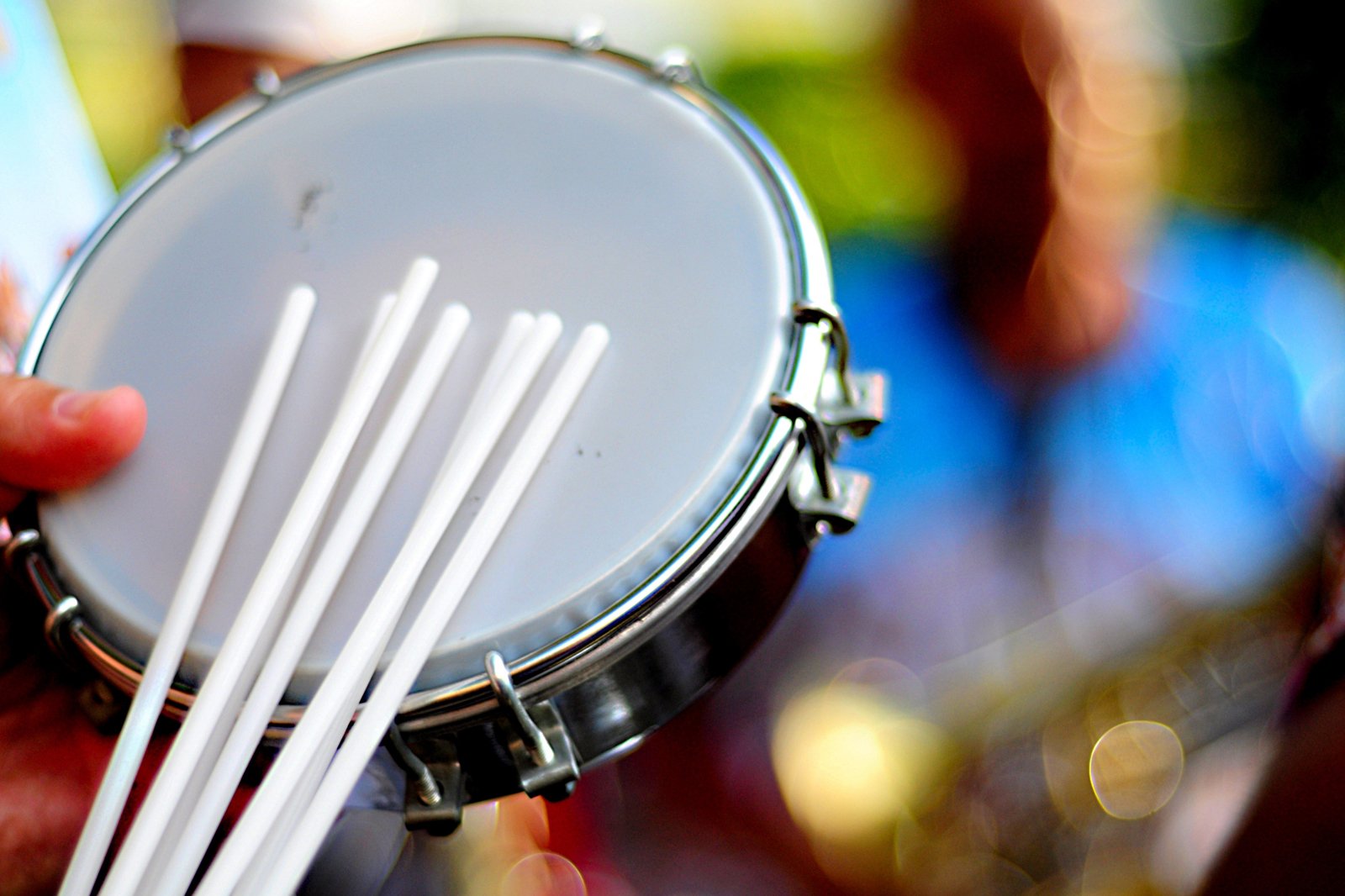 While samba is usually associated with Rio de Janeiro, Sao Paulo does not disappoint when it comes to happening samba bars. The dance has Afro-Brazilian roots and involves lively and rhythmic motions to samba music. Across Brazil, the dance is loved, and it incites a festive spirit in all who partake and observe it. If you and your partner are looking for a night-out on the town, a samba bar is the answer. Bars are usually very laidback, with cheap drinks and friendly crowds. Bar Mangueira is one of the most popular Brazilian music venues in the city and even serves feijoada on Saturdays. Some other bars worth hitting up are Vila do Samba, Traço de União, Cachaçaria do Rancho and Ó do Borogodó.
Back to top