10 Best Things to Do in Buenos Aires
What is Buenos Aires Most Famous For?
Named after the fair winds, the romantic port city of Buenos Aires has been a longstanding haven for visitors from around the world, many of whom helped built this nation. Formed in the 16th century, Buenos Aires is also known as the Paris of South America, as reflected in its French architecture, the amorous Latin vibes, and the old-world bohemian spirit. Also like Paris, Buenos Aires is filled with a rich political history, classic hotels, cafés, restaurants, art galleries and museums.
Mainly a walking city, Buenos Aires also has the Subte, an underground transit system that can take you to most of the city's landmarks. Many city and government sites will charge little to no entry fee, so Buenos Aires is a relatively affordable destination that allows you to have a few more value-added days in your itinerary.
What are the best things to do in Buenos Aires?
1
Palacio Barolo
Dante's heaven, hell and purgatory, in building form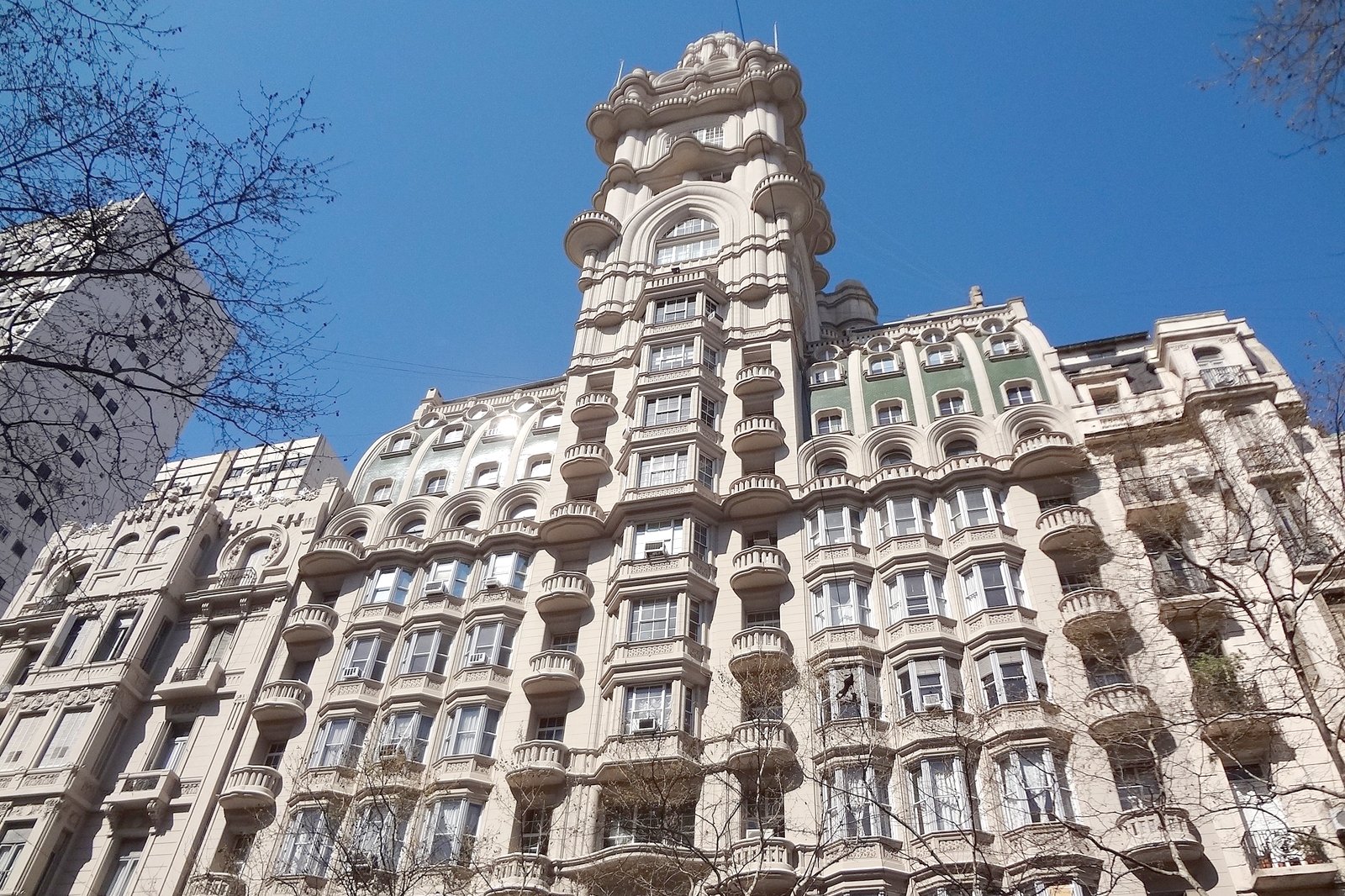 With mysteries and conspiracy theories surround the death of the owner, Luis Barolo, this awesome structure was said to be modelled after Dante's Inferno, and was once the tallest structure in the city. It's even believed that the initial purpose of the building was to construct a mausoleum to hold the remains of Dante Alighieri himself. Stone and marble materials were brought in from Italy, along with Italian planners and architects.
As for the design, this building is a structure of theological symbolism. The basement and ground floor represent hell, the mid-section floors represent purgatory, and the higher levels symbolise the heavens. In the past, the dome tower served as the central lighthouse to communicate with the city through its colourful flares. A guided tour is required with fees ranging from $30 to $50.
Location: Av. de Mayo 1370, C1085 CABA, Argentina
Open: Monday, Wednesday and Thursday from 9 am to 8 pm, Tuesday from 10 am to 7 pm, Friday–Saturday from 9 am to 10 pm (closed on Sundays)
Phone: +54 (0)11 4381-1885
2
Puerto Madero
A waterfront homage to Argentina's leading ladies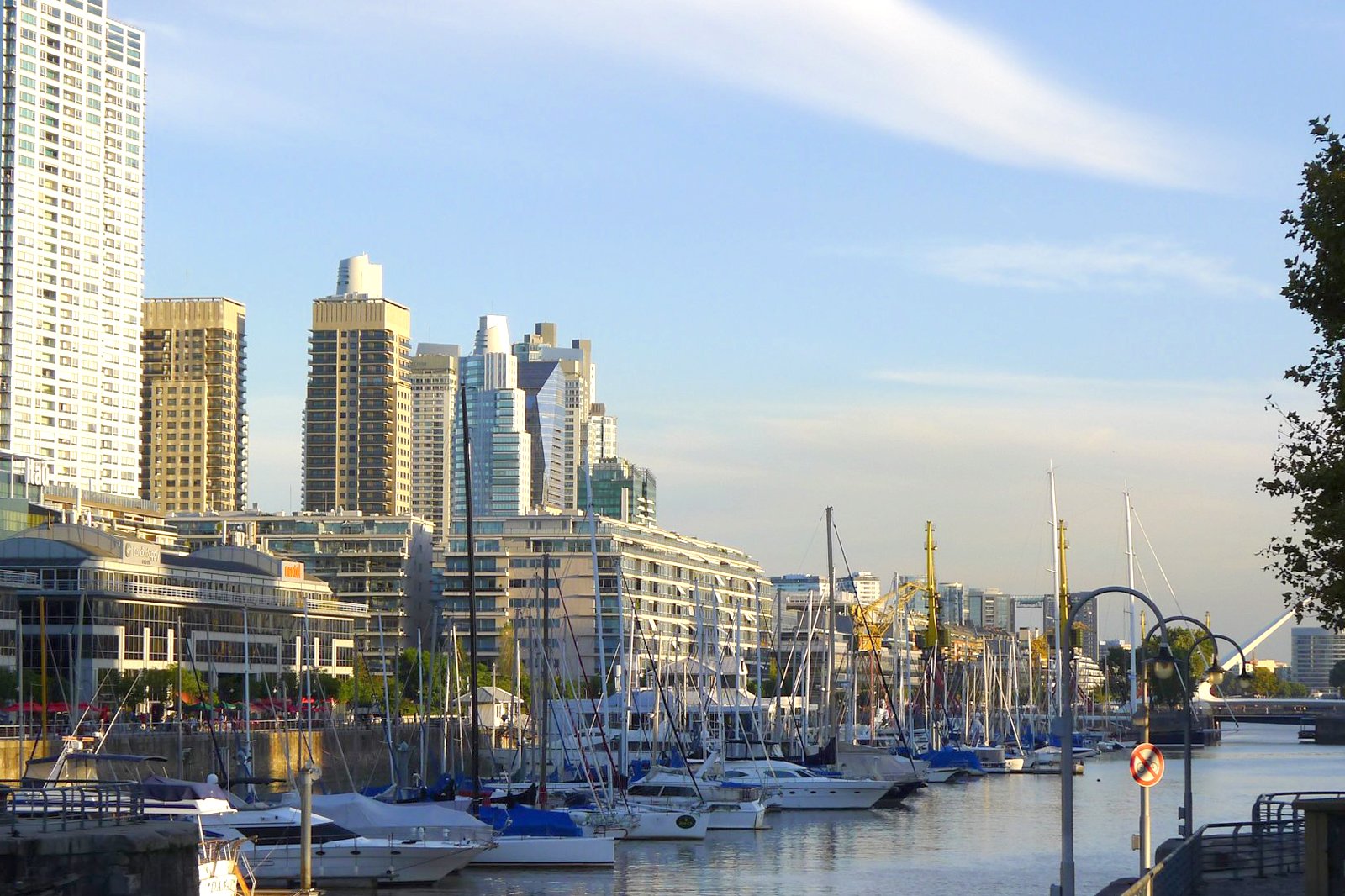 Centuries ago, freight ships used to come to Puerto Madero to load up on export goods. This waterfront space now makes for a pleasant stroll, with the scenic Sarmiento and Uruguay floating museums adding the opportunity to learn more about Argentina's naval history.
In the past 2 decades, this stretch of the Rio de la Plata riverfront has been revamped to honour the country's leading women, along with the development of hotels, art galleries, universities, offices and cultural centres. The Puenta de la Mujer or 'Bridge of the Woman' is a sleek, modern bridge designed to rotate for passing vessels. If you look around, the streets are named after the prominent women of Argentina, such as Juana Manso, Julieta Lanteri, and Emma de la Barra.
3
San Telmo district
Brunch, bazaars, live tango shows and people-watching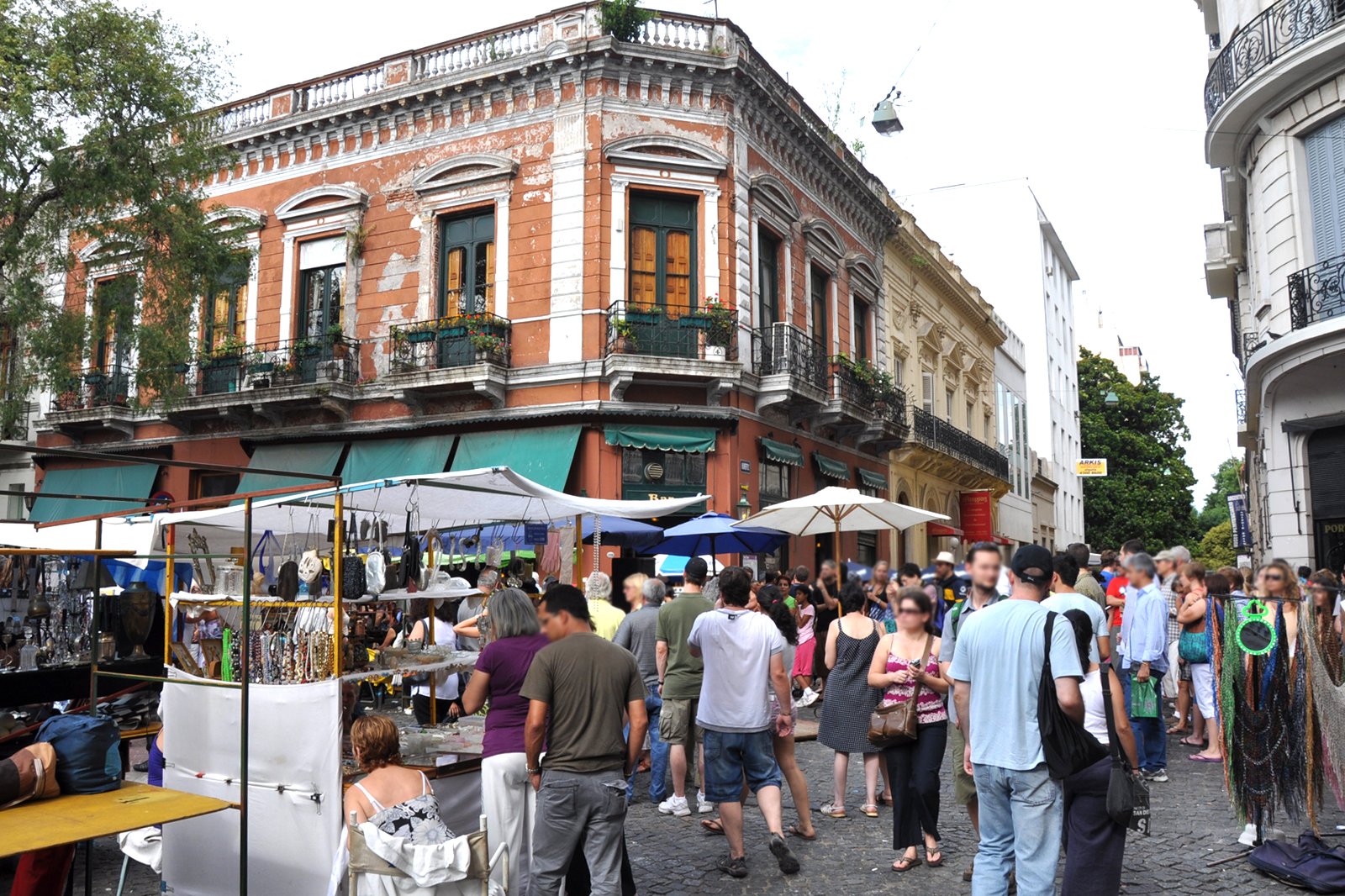 To get a feel of Buenos Aires, the first place to visit would be San Telmo. This area is considered as 'downtown' and is great for outdoor strolls, people-watching and al fresco dining. There are artisan markets, beautiful colonial buildings, live music, antiques, and even live tango performances at the Plaza Dorrego. You can find vintage goods – mostly traditional European style – at the Dorrego Flea Market, with selections that range from door knobs and old wine bottles to estate jewellery, household items and paintings. Be wary of artificially aged copies, though.
For a historic diversion, the Casa Rosada – Argentina's executive office and mansion – is a 20-minute walk north. This building is home to the famous balcony where the nation's working-class champion, Evita Peron, once stood.
Location: Plaza Dorrego, C1103 Buenos Aires, Buenos Aires Province, Argentina
photo by Jorge Láscar (CC BY 2.0) modified
4
Recoleta Cemetery
Peaceful pondering on the city's beautiful burial grounds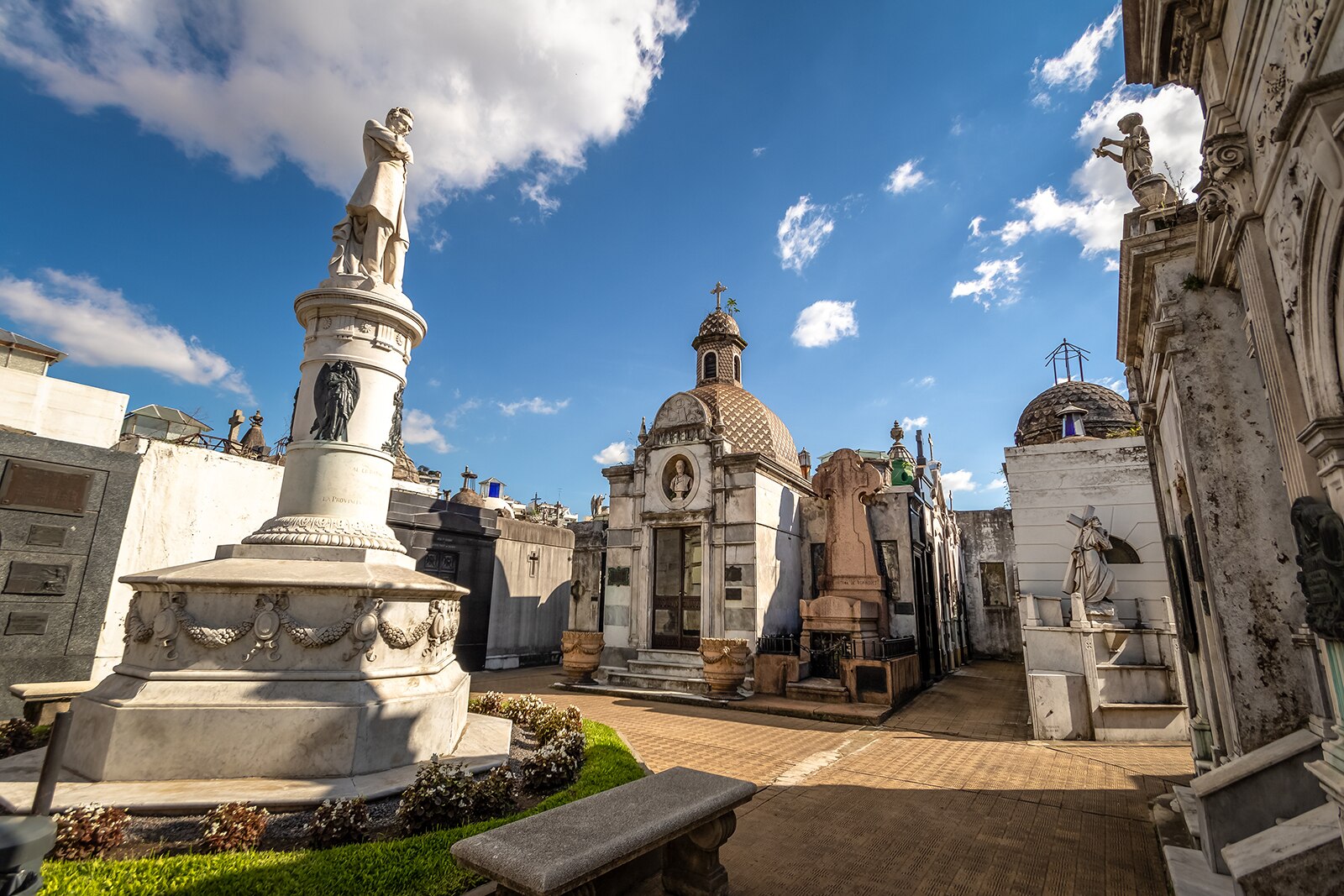 The Recoleta Cemetery is a burial site where the nation's well-known revolutionary leaders, statesmen and elites are laid to rest. This 5.6-hectare mini city is home to 4,700 tombs and 350,000 bodies, guarded by cute stray cats throughout the area.
Located 8 km north of San Telmo, these burial plots have been around for more than 2 centuries. The early tombs have small, simple designs. Over the years, the graveyard became the final resting place for the city's wealthier residents, with ornate stained glass, religious icons, and angel sculptures adorning their tombs. Larger plots may belong to a few members of the same family, with memento displays and portraits of the deceased alongside. The most visited burial sites are the Jose Paz mausoleum and the tombs of Rufina Cambacérès and Evita Peron.
Location: Junín 1760, C1113 CABA, Argentina
Open: Daily from 7 am to 5.30 pm
Phone: +54 (0)11 4803-1594
5
Carlos Thays Botanic Garden
Gorgeous gardens, exotic plants and fluttering butterflies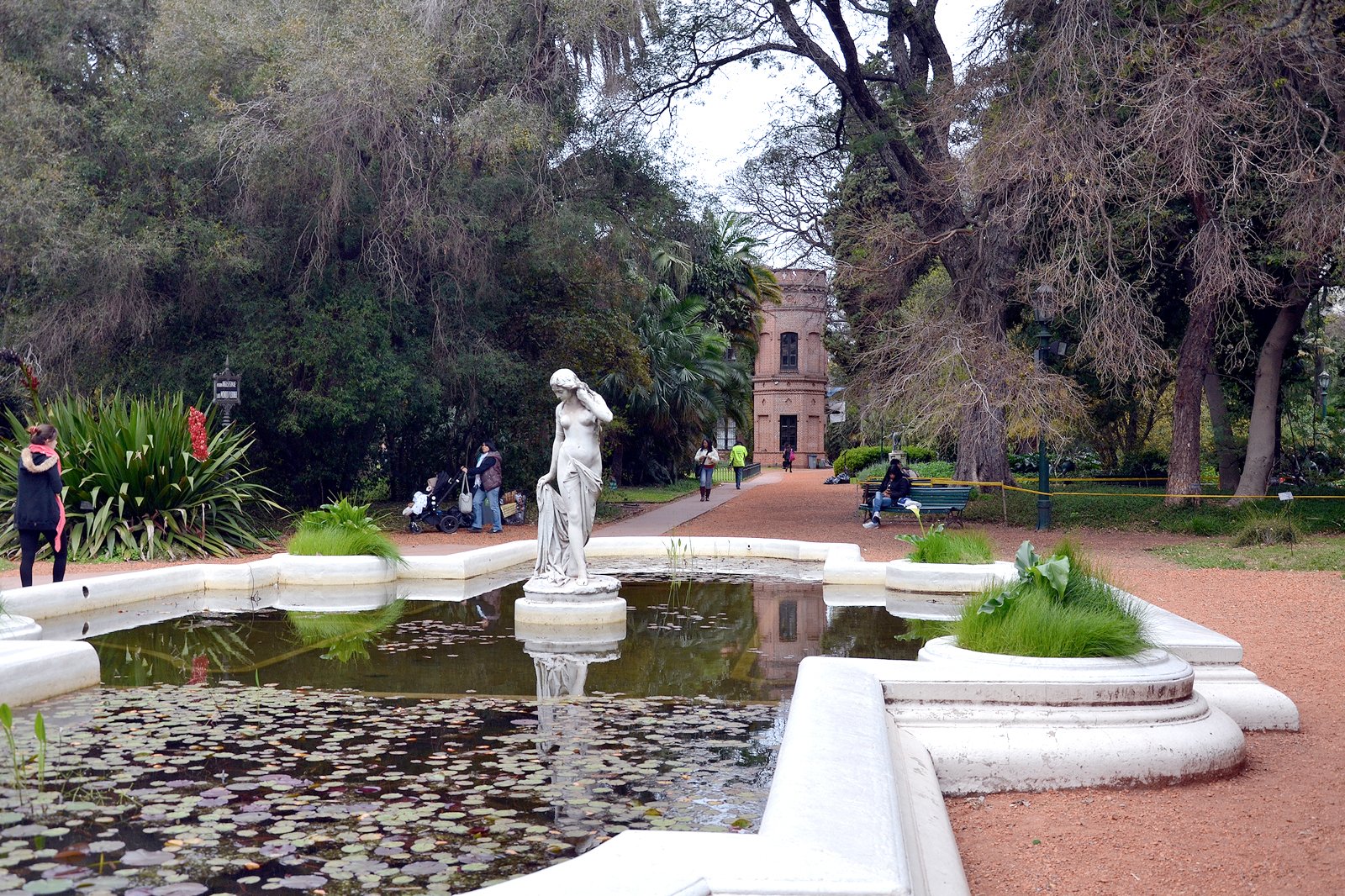 This 120-year-old garden was designed by local landscape architect Carlos Thays. The area is a triangle-shaped land of dreamy landscapes that's home to more than 5,000 species of plants, and more than 30 sculptures contributed by famous local artists. The notable and controversial Saturnalia statue features the hedonistic lives of the Ancient Romans, and the Torso Masculino Desnudo is an oversized male torso sculpture by Fernando Bótero, known for his portly subjects.
The butterfly garden is actually an open space with more than 50 species of free-ranging butterflies that come to feast on the flowers. There's also the vegetable garden and herbarium, the Roman garden, the French garden, the Oriental garden, 5 greenhouses, various cacti and local species of spruce, and even some North American sequoias. It takes about 2 hours to complete the walk around this 8-hectare garden. Entrance is free to all visitors.
Location: Avenida Santa Fe 3951, Buenos Aires C1425BHB, Argentina
Open: Wednesday–Friday from 8 am to 6.45 pm, Saturday–Sunday from 9.30 am to 6.45 pm (closed on Mondays and Tuesdays)
Phone: +54 (0)11 4831-4527
photo by Carlos Zito (CC BY-SA 3.0) modified
6
Argentine National Museum of History
Argentina's rich history told through stories, paintings and time-worn objects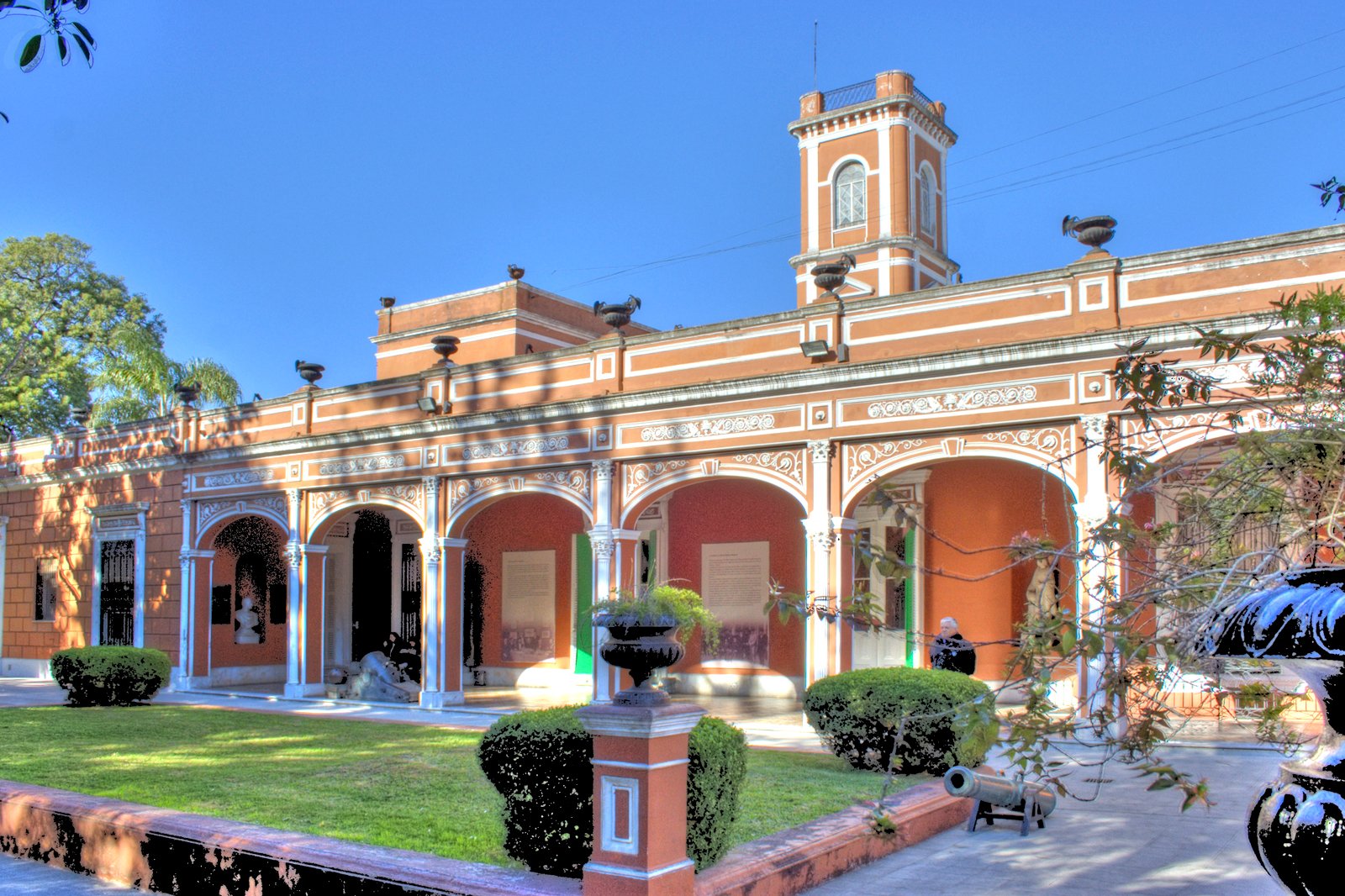 Argentina's revolutionary history is told through the power of the people at the Argentine National Museum of History. It houses collections and artefacts from the Argentine War of Independence and the 1810 May Revolution. Displays include St. Martin's weapon of choice, flags, uniforms and stories of the war told in paintings. The park and surrounding gardens also make a nice spot for relaxing. There are no headphones for translations, so visitors are advised to search for days and programmes with English guides.
Location: Museo Historico Nacional, Defensa 1600, Buenos Aires C1143AAH, Argentina
Open: Wednesday–Sunday from 11 am to 6 pm (closed on Mondays and Tuesdays)
Phone: +54 (0)11 4300-7540
photo by HalloweenHJB (CC BY-SA 3.0) modified
7
Palermo
A bohemian neighbourhoods with great wine and lively late nights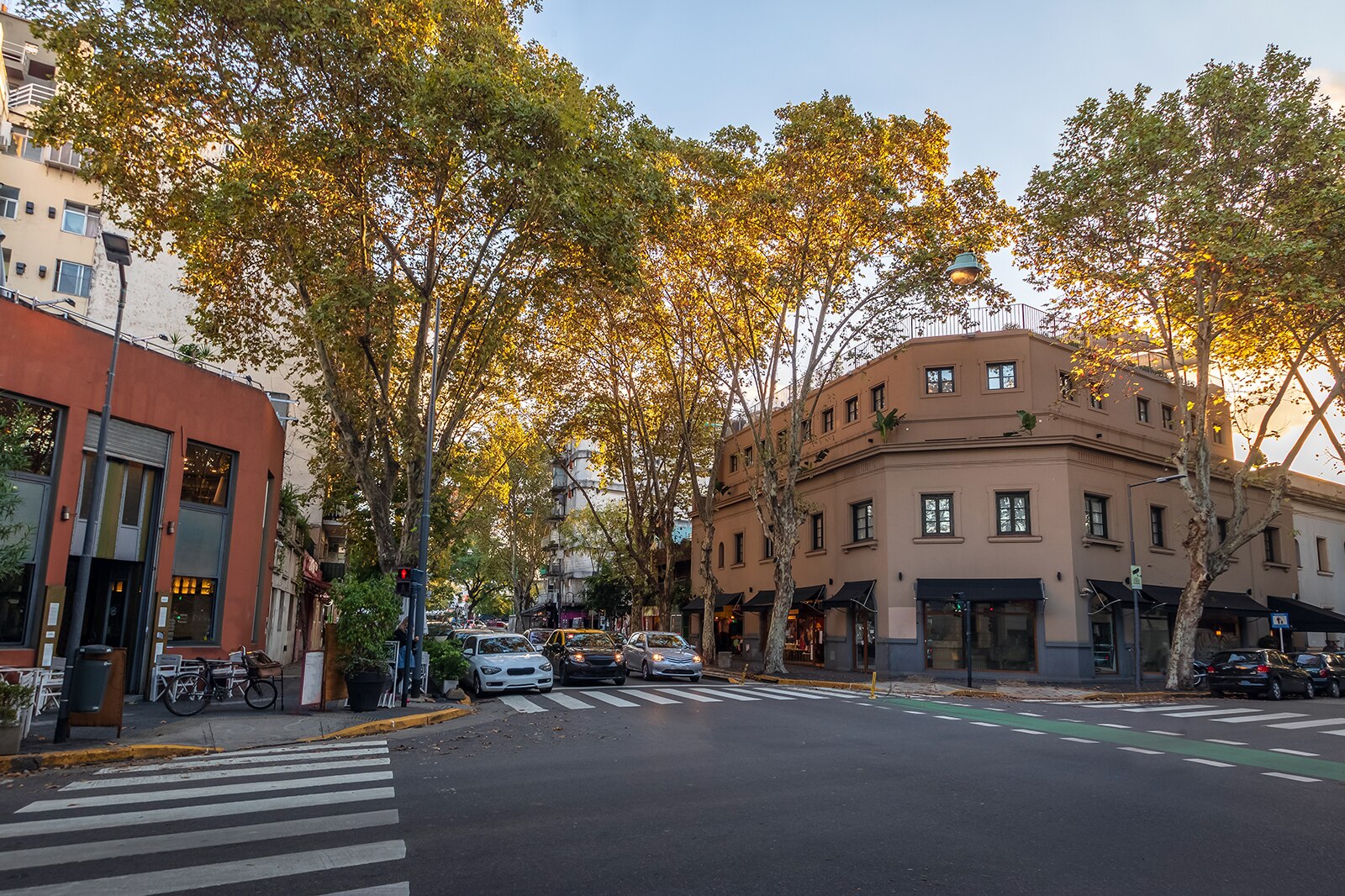 For those looking to shop for unique souvenirs, houseware, stationary or clothing, Palermo is a tree-lined suburb with youthful, bohemian vibes that's safe to walk both day and night. The neighbourhoods are clustered with bright, rich exterior colours, chic boutiques by local designers, street art, hipster shops and cafés.
Let's also not forget, Argentina is known for its excellent wine production, such as the Malbec and the Bonarda species. Palermo Soho is the modern part of town that offers a variety of wine bars, South American barbeques, craft beer, steak and wine tours, as well as a lively nightlife.
8
Teatro Colón
One of the world's top opera house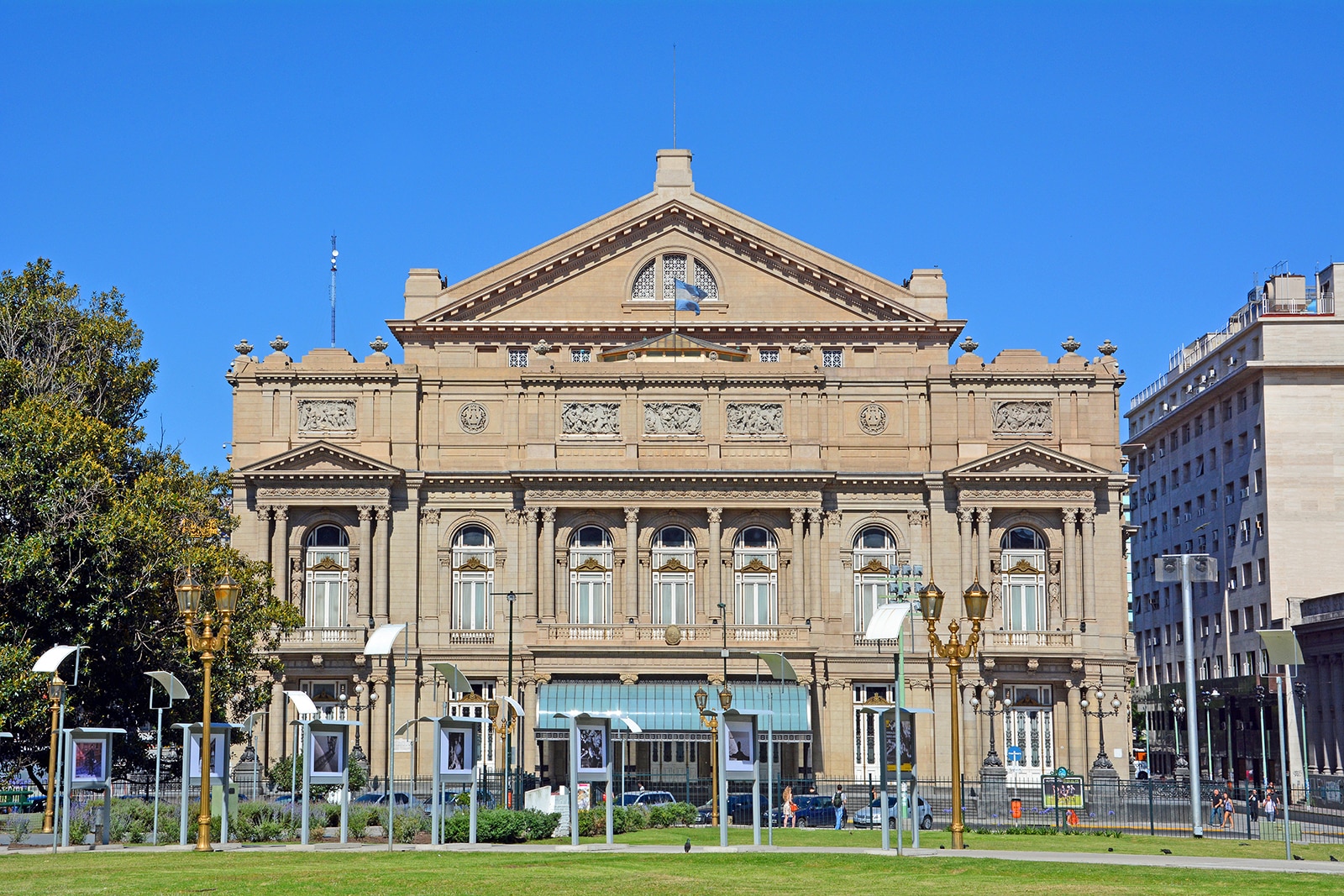 Known as one of the best venues in the world for opera, the Teatro Colón was built in the 1850s for the elite locals. It was then rebuilt in the 1900s in neoclassical style, during the brink of changing trends from Italian to French architecture. The horseshoe-shaped opera hall is the key feature, with a large domed space in the middle that allows sound to bounce around for excellent acoustics.
There's a $4 entry fee for a tour of the theatre, while the ticket price for shows vary. Nearby, enjoy coffee and brunch at the Café Tortoni, a 150-year-old legendary café graced by many historical figures.
Location: Cerrito 628, C1010 CABA, Argentina
Phone: +54 (0)11 4378-7100
9
Tango performances
See the power and passion of Argentina's famous dance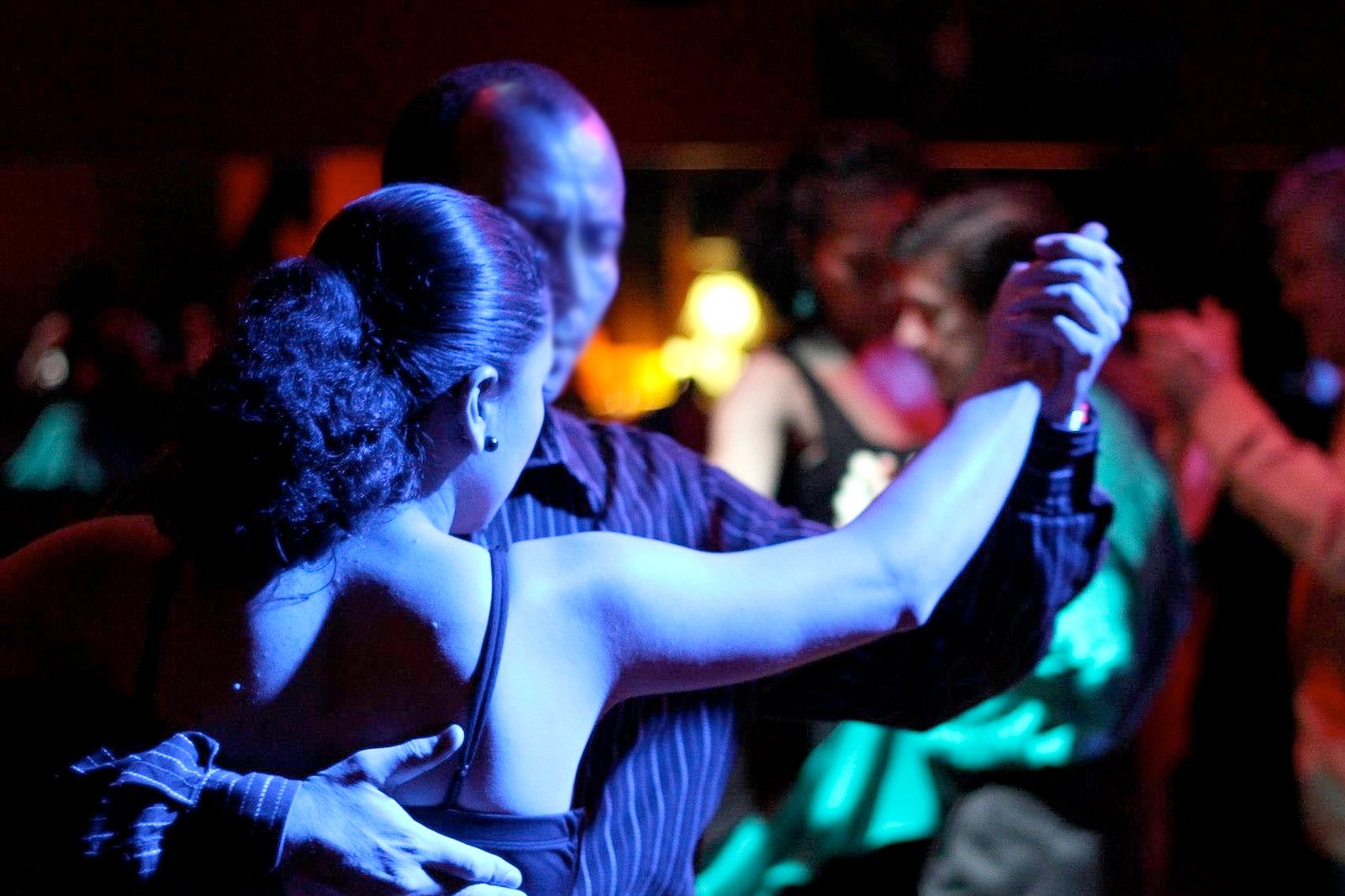 Easier said than done, the Tango dance is Argentina's signature performance that originated from the working-class migrants in the mid-18th century. Born from a mix of African rhythms and the Argentine polka, this dance was once frowned upon as being a bit risqué. However, the Tango was seen as avant-garde and broke new grounds in cities like Paris, London and New York, and really thrived in the 1920s, during the country's economic prosperity.
To see a show, you'll need reservations for Tango parlours around the San Telmo district, such as La Ventana, El Viejo Almacen, or the Esquina Carlos Gardel Tango, because of their popularity. With many venues to choose from, shows can be accompanied by as little as a basic menu of drinks to a full dinner package at about $80 or more.
10
Dine out at a steakhouse
Enjoy Argentina's famous prime cuts, cured meats and local delicacies
Argentina is known for its cattle history and expertise in the meat industry. Despite having many steakhouses to choose from, the Don Julio steakhouse made the list of Latin America's Best 50 Restaurants, so advanced reservations are recommended. Prices are on the higher end, but still reasonable, with sirloin cuts that start around $20 per plate.
La Carniceria restaurant offers a different take on South American cooking. Aside from the standard steak cuts, this place is known for chorizos, smoked meats, blood sausages, cured meats and sweetbreads. The price is also budget-friendly, with main dishes averaging at $12. Bear in mind that locals eat late, starting around 9.30pm or even later. If you're accustomed to eating earlier, you can still enjoy the great food, but the restaurant might be a bit empty.
Back to top