10 Mistakes People Make When Visiting Miami
What Not to Do in Miami on Your 1st Visit
These typical mistakes people make when visiting Miami can be easily avoided by just clearing up some of the common misconceptions surrounding this popular Floridian city. Be it an innocent bungle in the travel planning phase or just bad judgment that first-timers to the city often face, your time in Miami is better with such worries out of the way.
Miami is a big draw for its urban beauty, with a beautiful skyline paired by gorgeous waterfronts bordering the waters of Biscayne Bay. Underneath all that lies a rich and artistic culture. And, like any culturally diverse place, a little basic knowledge will get you a long way. Here's a list of mistakes to avoid so your first visit to Miami is smooth and enjoyable.
1
Taking a cheaper flight to Fort Lauderdale
Whatever you might save in money, you'll lose in precious time
The option of flying to Fort Lauderdale-Hollywood International Airport (FLL) in Broward County might seem tempting at first as the airfare might seem cheaper than flying into Miami International Airport (MIA). You could also be considering that, if you land at FLL, getting to Downtown Miami is just a matter of half an hour's driving south on the I-95 Express and I-95 S highways.
Mind though, you'll be getting a cab, or an Uber at least, which alone can take a considerable part of your budget. Then there's the notorious traffic, which will then take a hefty part of your precious time. If you land at MIA, Downtown is just a 15-minute drive away and South Beach another 15 minutes east.
photo by EEJCC (CC BY-SA 4.0) modified
2
Thinking Miami and Miami Beach are the same
They're 2 distinct municipalities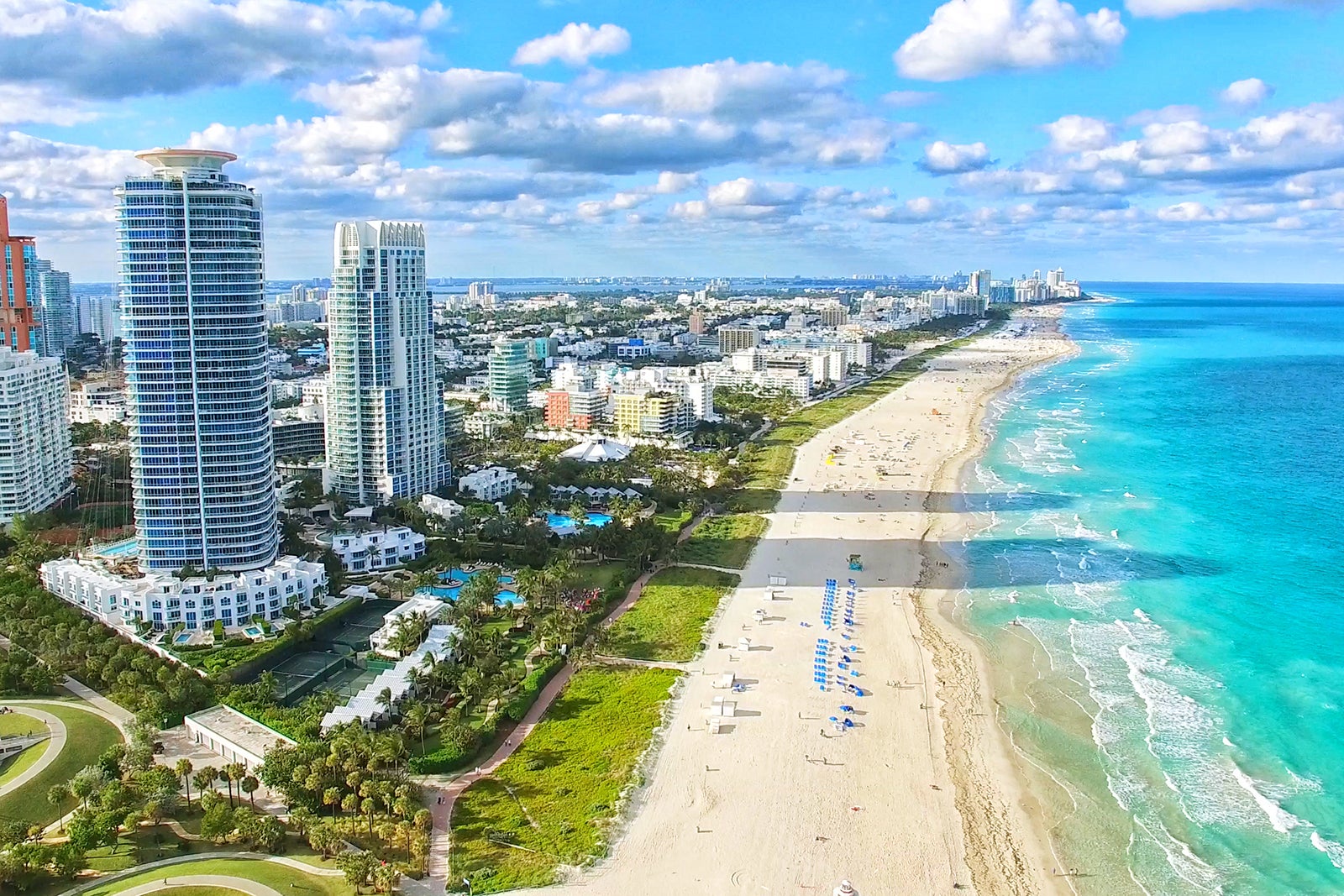 Miami and Miami Beach are a little over 4 miles (or half an hour's drive) apart. Many first-timers might not realise the distinction, especially if their impressions of the city were formed through watching Miami Vice, which had plenty of its episodes shot around South Beach. In reality, Miami Beach is distinct from the sprawling city of Miami in terms of style, culture, even cuisine.
Miami Beach and South Beach are certainly attractive for their trendier appeal and obvious coastal vibes, as well as great dining and nightlife. But if it's the 'larger package' with a cool history, arty vibes, and even modern shopping that you're after, then you should head for Miami and neighbourhoods such as Little Havana, Wynwood, and Coconut Grove.
3
Thinking South Beach is the only beach
There are many more miles of coast to enjoy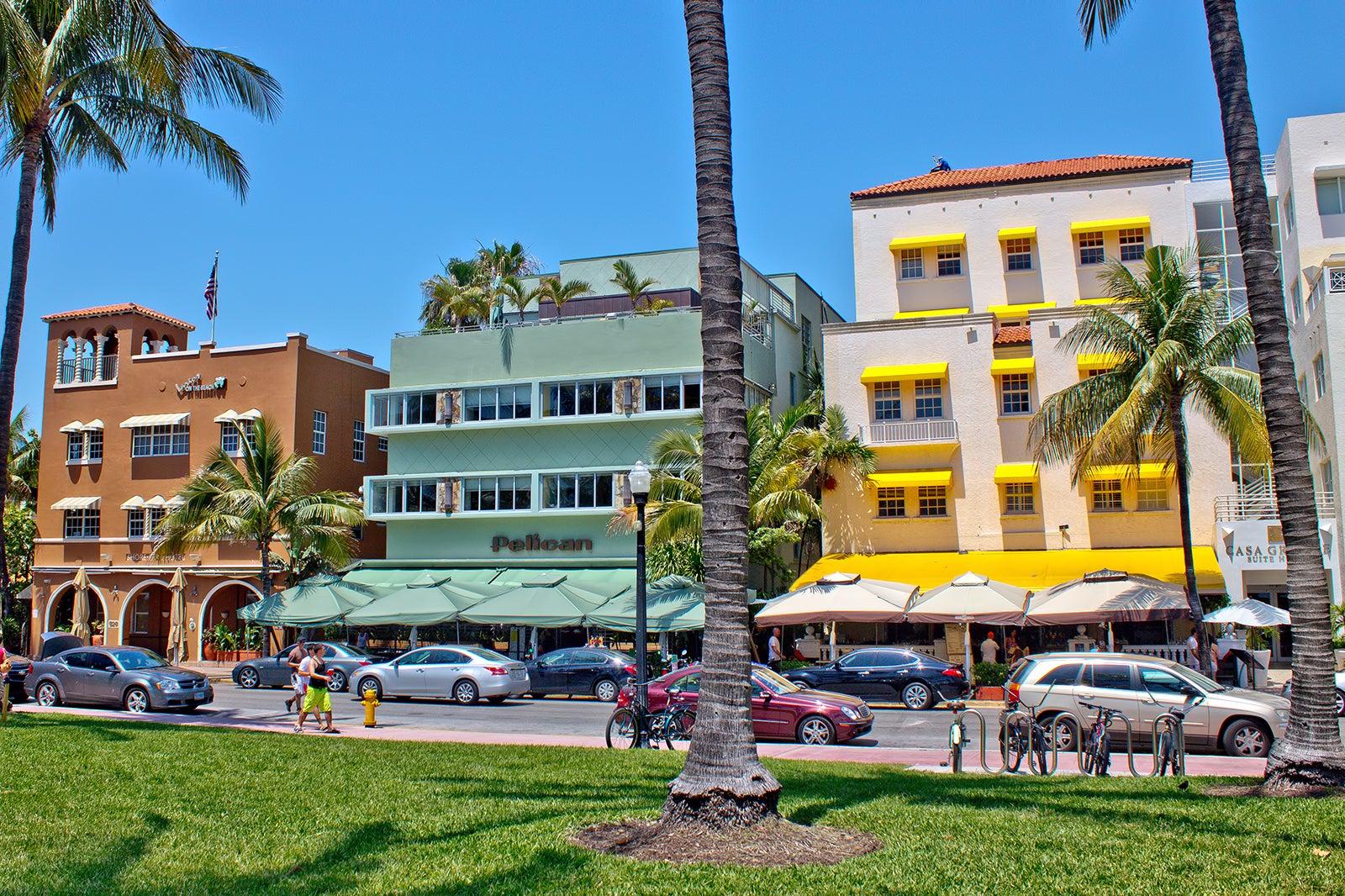 South Beach, aka SoBe, is among Miami Beach's most famous stretch of coastline with its pastel Art Deco buildings and streets lined with top dining and nightlife spots. Even so, Miami Beach's other strips worth checking out include Mid-Beach and North Beach just up north, as well as a few beachfront parks and verdant state parks to escape the big city vibe altogether.
You shouldn't rule out the great spots that you can reach just across the Rickenbacker Causeway from Downtown Miami, either. There's Virginia Key, with Hobie Island Beach Park offering beautiful downtown skylines, as well as the Historic Virginia Key Beach Park with its mile-long beach that's a pleasure to hike. Further south is Key Biscayne with its 2 large parks that each treat you to fine, sheltered beaches and even mangrove forests.
4
Packing only for the beach
There's way more to Miami than just sun, sand, and surf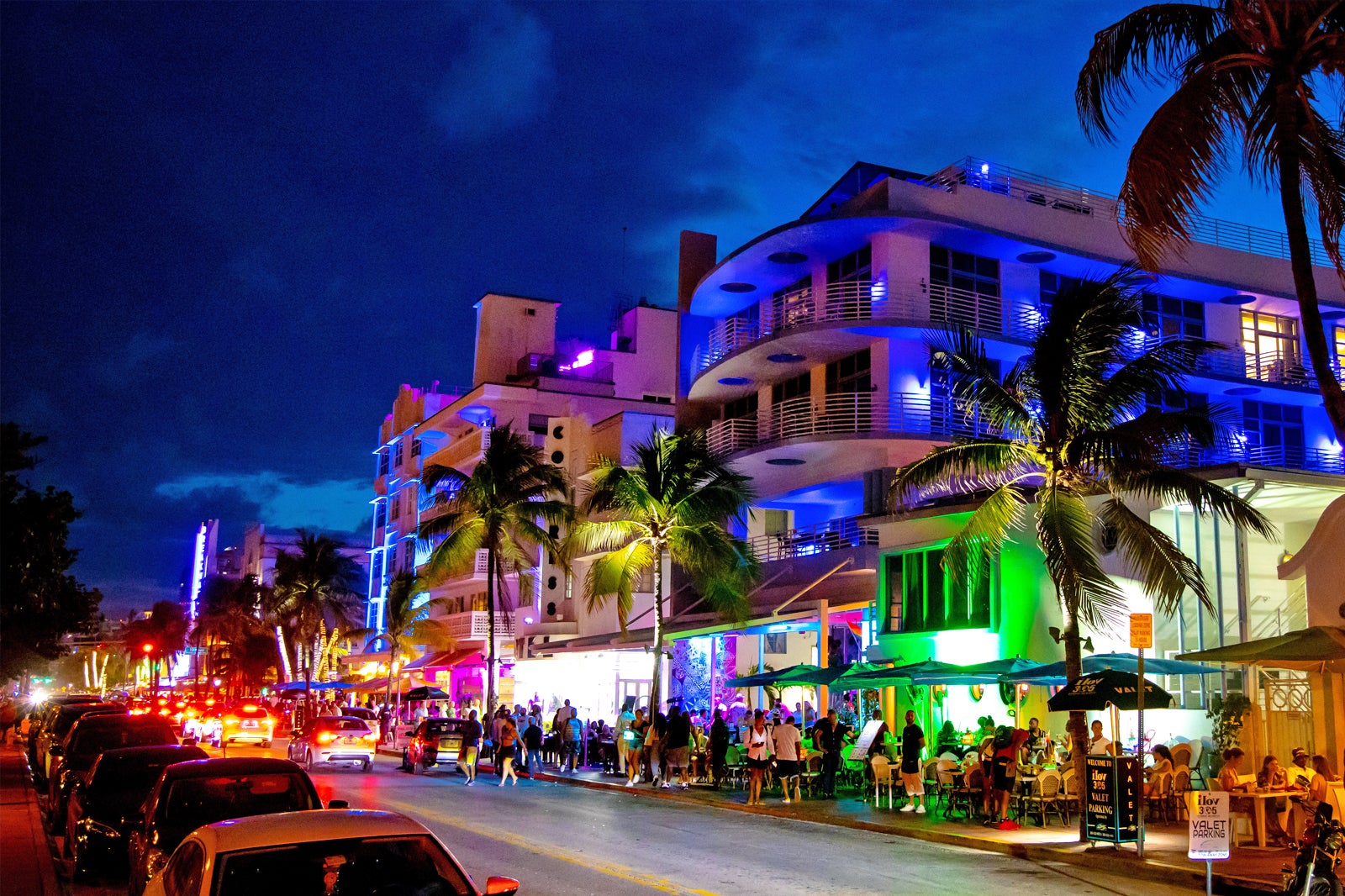 If your idea of Miami is that it's all about the beach, the natural instinct is to pack accordingly – heavy on the swimwear and sandals. The problem is that, in doing so, you're setting yourself up for some really uncomfortable times when you decide to explore the city itself.
For starters, most top Miami Beach clubs run a strict door policy. Furthermore, Downtown Miami and its surrounding neighbourhoods all have their own share of dining, shopping, and nightlife scenes to offer. That means you'll have to at least consider packing some chic eveningwear so that you won't be exploring or visiting in your swimsuit and flip-flops.
5
Visiting the Everglades in peak summer
If you don't have a choice on timing, come prepared
Visiting Miami and Miami Beach in the summer to experience the quintessential beach scenes is definitely tempting. But if you want to bundle your visit with a trip to the Everglades around June, July, and August, note that you're visiting during prime mosquito season.
If you'd rather avoid being eaten alive by bugs, December through April is a wonderful time to visit. In any case, covering up in long sleeves and wearing DEET-based repellents greatly helps. Also, it's better to set out on tours avoiding early mornings and evenings as these are the times when the insects are at their most lively.
6
Not knowing alternative modes of transport
Metrorail, Metromover, Metrobus?
Whatever mode of transport you choose to use in Miami, it's good to know about each of their downsides. While driving around Miami on your own can be very convenient, traffic conditions may not always be on your side. Fortunately, alternatives are available for getting around certain sections of the big city.
Firstly, there's the elevated rail system known as Metrorail, which is useful for getting to certain sites of interest. However, you need to know where you want to go and whether it's able to take you there. There's also Downtown Miami's free Metromover that connects to Metrorail at Government Center and Brickell. Metrobus buses are pretty convenient but are not famous for keeping to their schedule. You can always use ride-sharing services or taxis if the public transport options don't live up to your expectations, but these are generally more expensive.
7
Falling for bar and restaurant scams
They're more common than you might've thought
When out and about in Miami Beach, particularly along the famous Ocean Drive with its bars and restaurants, try to be well aware of what's going on around you. It's obviously one of the best places to explore, with plenty of day and evening entertainment offerings to choose from, but being a touristy area, there are more scams to look out for, too.
Most spots along such roads seem extremely eager to make a sale with their half-price discounts and 2-for-1 offers, sometimes with pushy hostesses ushering you in from the sidewalk. However, hidden conditions may apply, with extra charges eventually getting added to your bill. If you order food that wasn't advertised with a discount, their prices might be blown out of proportion, making your meal surprisingly expensive in the end.
8
Thinking people only speak English
Miami is a multicultural city
Spanish is spoken by more than half of Miami's population, partially because well over half of Miami's residents were born outside the US. That's evident in cultural pockets like Little Havana, whose community is mostly made up of exiles who fled the Cuban Revolution back in the 1950s.
That's not to say that you can't get by with just English, but you'll get further and even make new friends easier in Miami by knowing some handy Spanish phrases. Just bear that in mind when you order a rideshare and your driver happens to ask you where to go in an accent, or even in a different language.
9
Missing out on Miami's art and culture
Each different neighbourhood to its own unique offerings
There's more to the urban sprawl and modern pleasures of Downtown Miami and Miami Beach. That's at least partially because each neighbourhood is so distinct, with its own history and characteristics. Among the must-visits is the arty district of Wynwood with its murals and Wynwood Walls. There's also Little Havana with its Cuban culture and cuisine-filled Calle Ocho strip.
The Florida land boom of the Roaring Twenties brought some beautiful results in the luxurious and beautifully planned Coral Gables. This city was planned from the ground up and inspired by The City Beautiful Movement, heavily featuring Mediterranean Revival architectural styling. Coconut Grove is another upscale neighbourhood worth a visit, home to the waterfront Vizcaya Museum & Gardens as well as lush parks hugging the shoreline of Biscayne Bay.
photo by Daniel Di Palma (CC BY-SA 4.0) modified
10
Missing out on Latin, Haitian, and Caribbean flavours
Miami is a melting pot with an ever-expanding dining scene
Miami has its fair share of celebrity chef establishments, but it has and always will be a melting pot of diverse cultures, including Latin, Caribbean, and Central and South American. That's good news to those up for a culinary adventure, with a vast array of different eateries available throughout the city.
The dining scene down in Little Havana speaks for itself with its eclectic bars and restaurants offering Cuban sandwiches, mojitos, and Cuban espressos. Mexican restaurants dot Miami and South Beach. Little Haiti has streets lined with fruit stands and Creole restaurants as well as quirky Caribbean-style dive bars. It's a good idea to explore beyond the usual offerings and try something new while in Miami.
Back to top