10 Best Nightlife Experiences in Hong Kong
Where to Go and What to Do at Night in Hong Kong
The Hong Kong nightlife scene is fun, friendly and incredibly diverse. The city is at its most spectacular when the sun goes down when skyscrapers begin to illuminate the harbour, while pubs and nightclubs draw in partygoers with lively music.
This city-state is already known to be compact, and you'll find options for nightlife in Hong Kong to be even more concentrated. The vast majority of bars, clubs and restaurants are located around Central, but you should also make your way up to one of Kowloon's swanky rooftop bars. This list of the best nightlife experiences in Hong Kong ranges from family-friendly after-dark activities to a full overview of the city's best places to party.
1
Lan Kwai Fong and SoHo
Hong Kong Island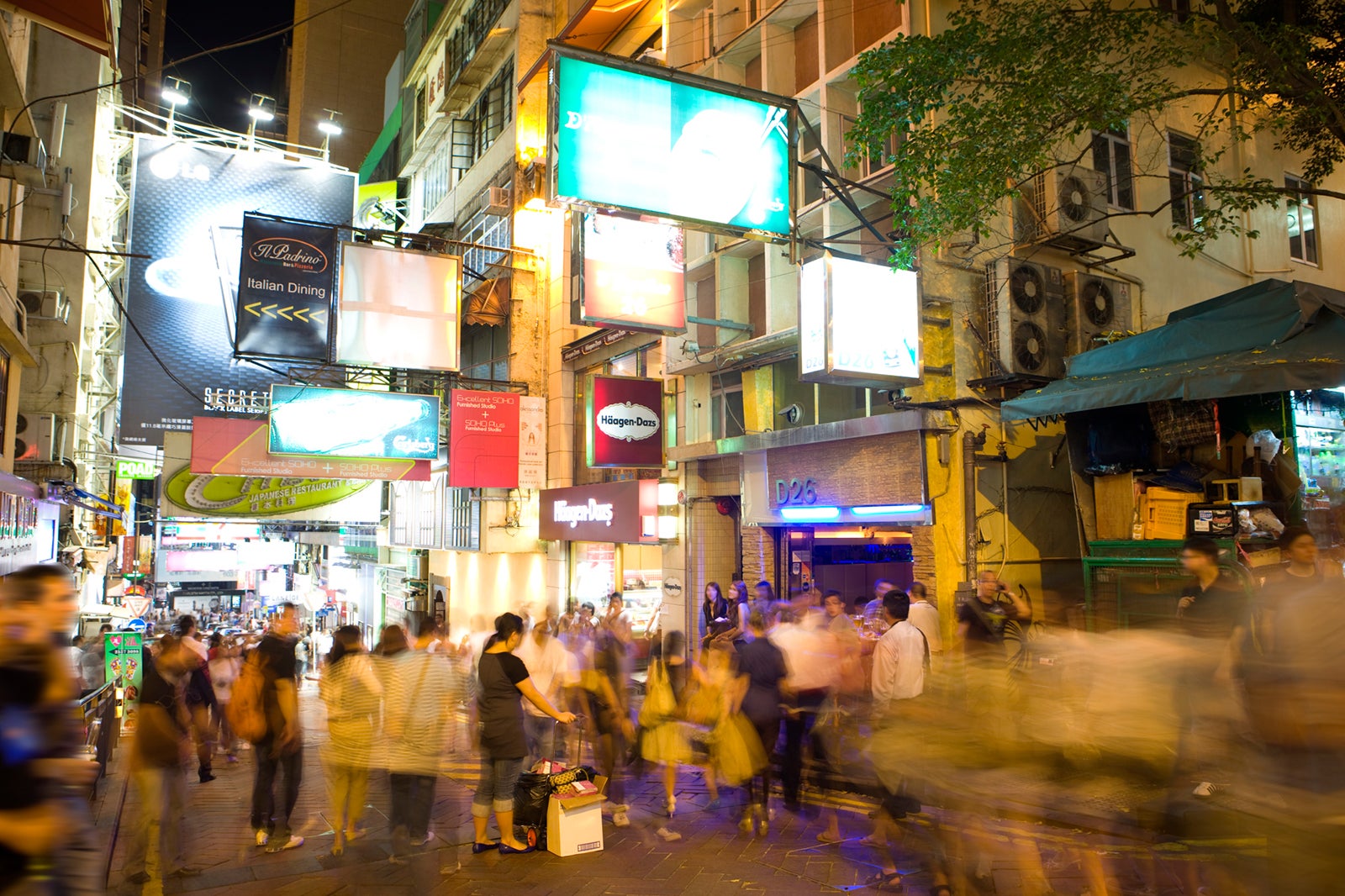 Lan Kwai Fong and Soho are often buzzing with fashionable locals and trendy tourists seeking a cool place to hang out at trendy bars, restaurants, clubs and drinking dens. Both nightlife districts are located in Central Hong Kong and are easily accessible via MRT, bus, and trams. Lan Kwai Fong is crowded every night and gets especially packed on festival days and New Year's Eve.
SoHo, located around Hollywood Road, surrounds Lan Kwai Fong and is home to even more bars and pubs (though a little more chilled out), as well as one of the world's longest outdoor escalators.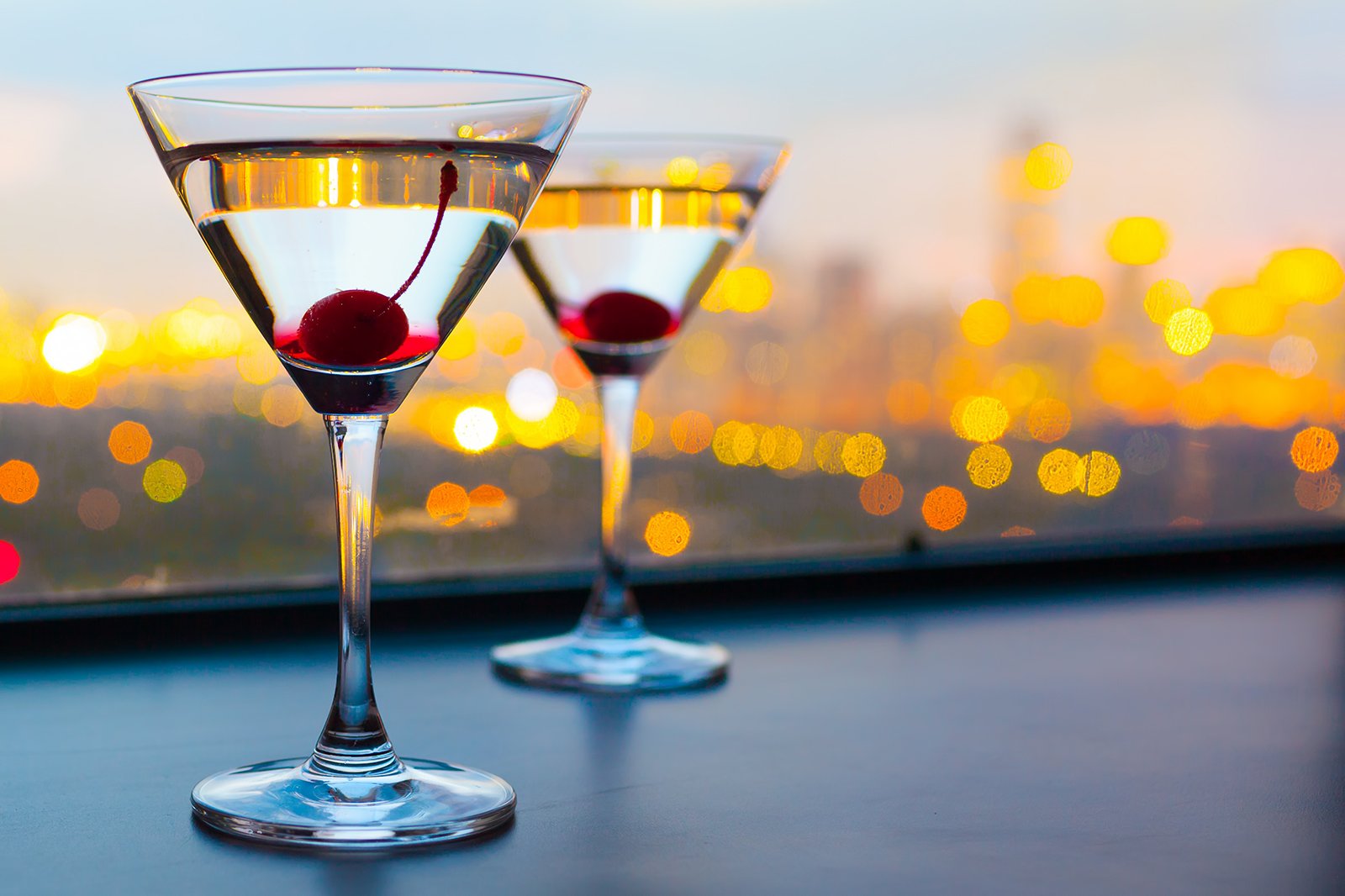 Enjoy some of the best views of Hong Kong's modern skyline and the South China Sea from the city's many rooftop bars and lounges. If you're looking for sophistication and exclusive cocktails, head over to OZONE, located 118 floors up at The Ritz-Carlton Hong Kong.
Aqua also boasts some spectacular views from its penthouse-inspired lounge, while Eyebar overlooks Hong Kong's harbour and skyline from the 30th floor of iSquare.
3
Symphony of Lights Hong Kong
Victoria Harbour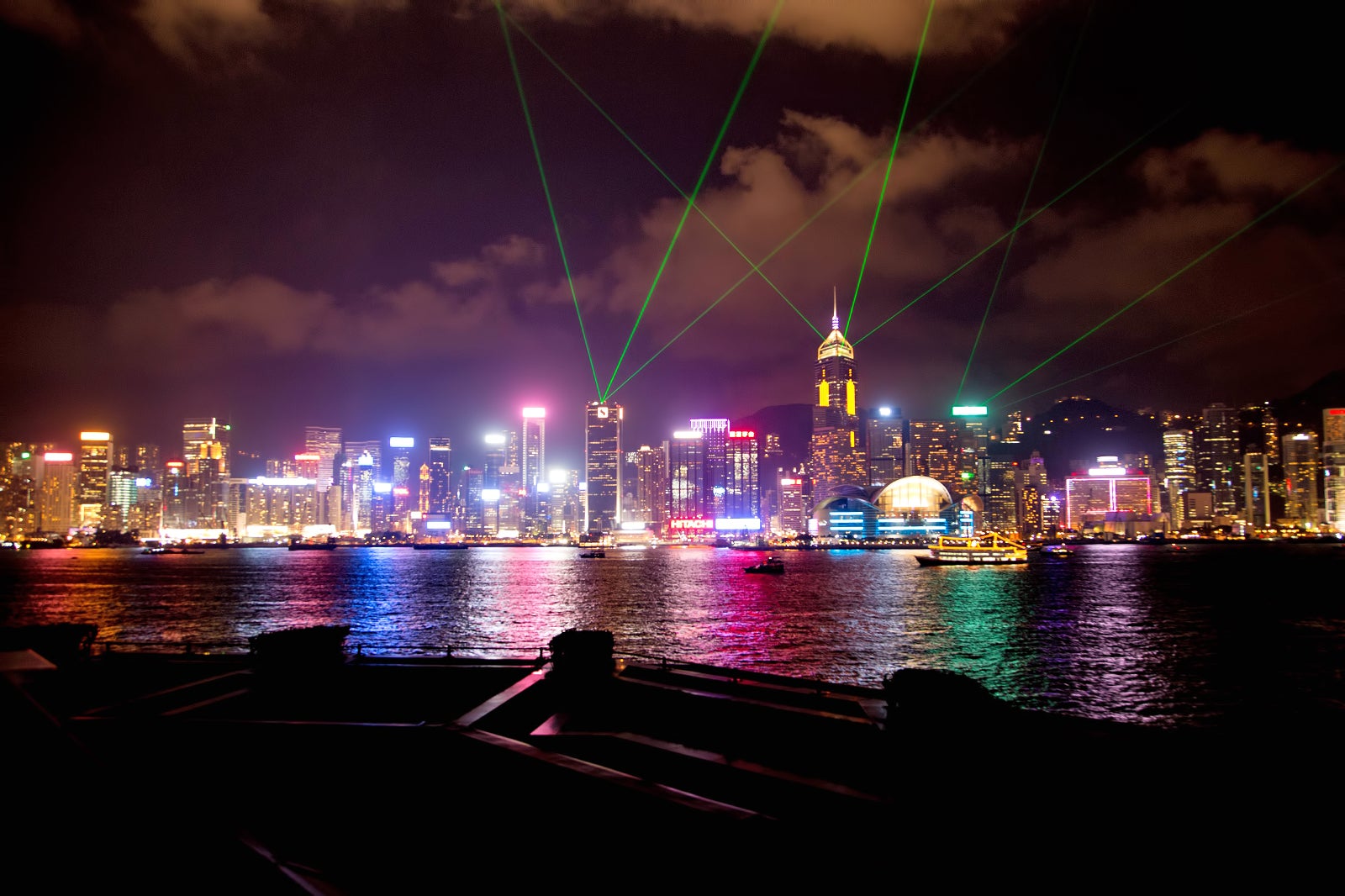 Couples
Families
Photo
Nightlife
Budget
Hong Kong's Symphony of Lights is one of the world's largest permanent light and sound shows. This iconic sight is a bit of an obvious choice in terms of nightlife in Hong Kong, but you shouldn't miss out on if you're here for the first time.
The already stunning Victoria Harbour is lit up with brilliantly coordinated lights from 45 major buildings on both sides. Head to Tsim Sha Tsui Promenade or Golden Bauhinia Square at 8pm for one of the best vantage points.
photo by Chris Hoare (CC BY 2.0) modified
4
Wan Chai
Hong Kong Island
Wan Chai has a more down-to-earth nightlife scene than Lan Kwai Fong, though it still gets pretty wild with late-night and grungy parties. Situated on Hong Kong Island (not far from Central), the intersections of Lockhart Road, Jaffe Road and Luard Road mark the hub of Wan Chai's nightlife activity.
5
Clubbing in Hong Kong
Hong Kong Island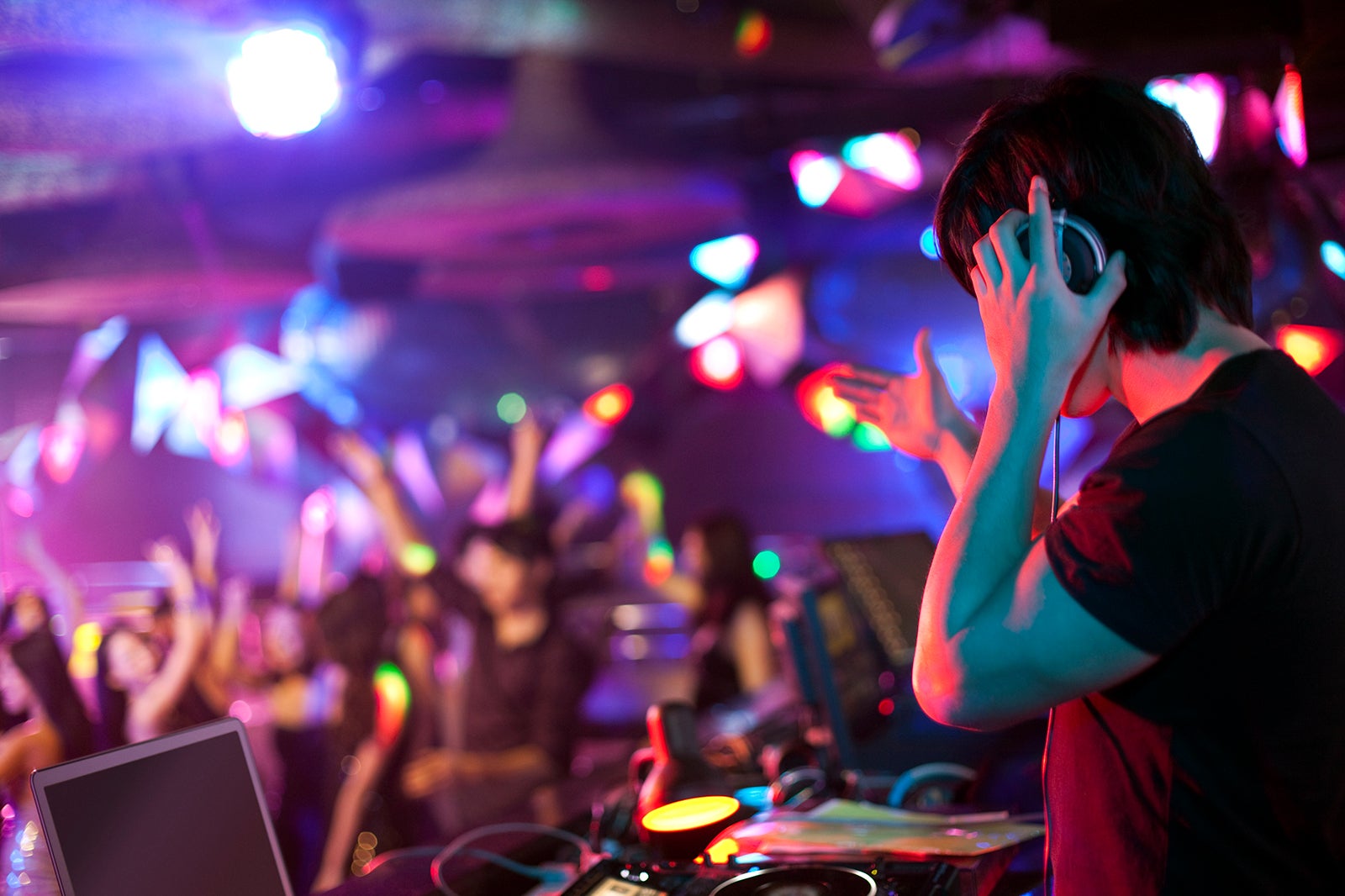 Hong Kong is one of the clubbing capitals of Asia – while you'll find more underground-style, local clubs dotted around the city-state, most of the big names are located on Hong Kong Island, in and around Lan Kwai Fong. Many of these stay open until the early hours, particularly at weekends.
Some of the best nightclubs in Hong Kong include Volar Club, CÉ LA VI Hong Kong, and PLAY Club – note that cover charges apply on most nights, especially when a big-name DJ is on the decks.
6
Night cruise
Victoria Harbour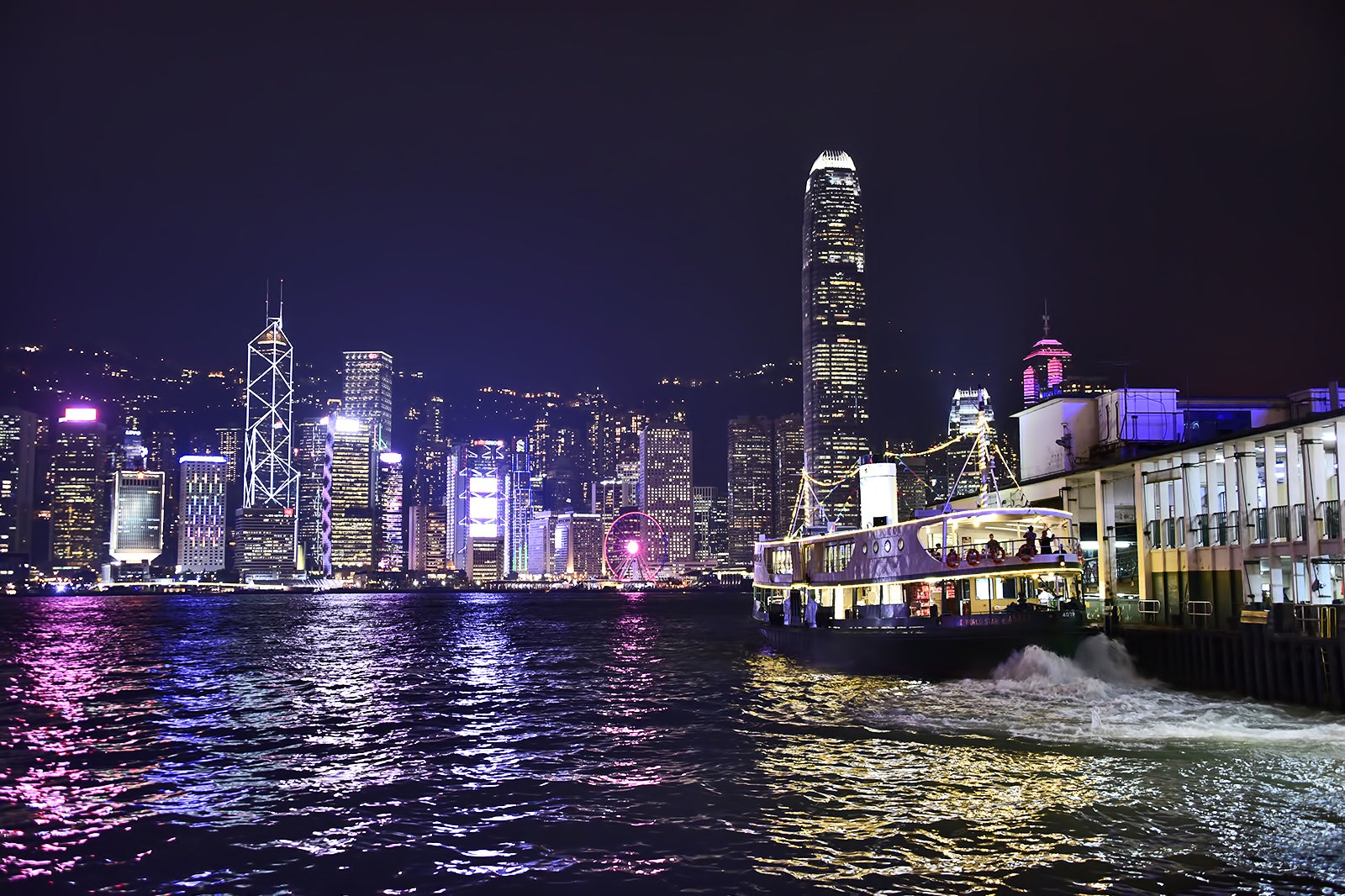 Join a night cruise if you're looking to do something a little more laidback than partying at packed clubs or bars. It's also a popular night-time activity for couples on a date or families looking to impress the kids.
Most cruises take place around the stunning Victoria Harbour and offer perks like free drinks, a full tour of all the sights. Night cruises in Hong Kong are often timed perfectly with the Symphony of Lights Hong Kong, which illuminates the harbour and city's landmarks at 8pm.
7
Temple Street Night Market
Kowloon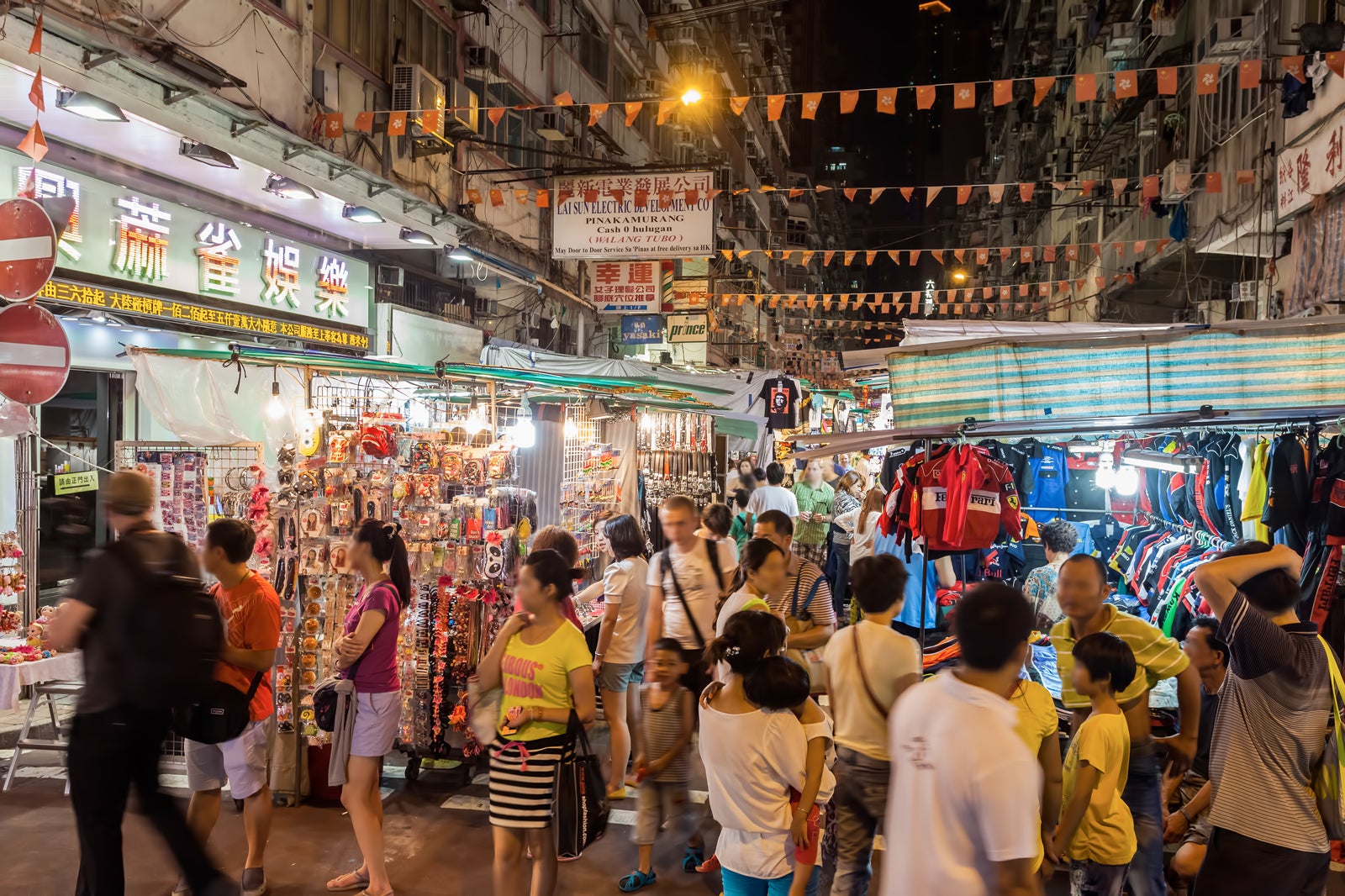 Temple Street Night Market gets lively from around 6pm, with row after row of brightly-lit stalls selling a fantastic variety of cheap goods. This outdoor marketplace is where you can find inexpensive clothes, luggage, watches, hardware, and electronic gadgets. Fortune-tellers congregate and do business at the Yau Ma Tei end of the street.
Located between Kansu Street and Jordan Road, it's also surrounded by a range of local and international restaurants, along with many stalls selling street food.
photo by Diego Delso (CC BY-SA 3.0) modified
8
Hong Kong night tour
Hong Kong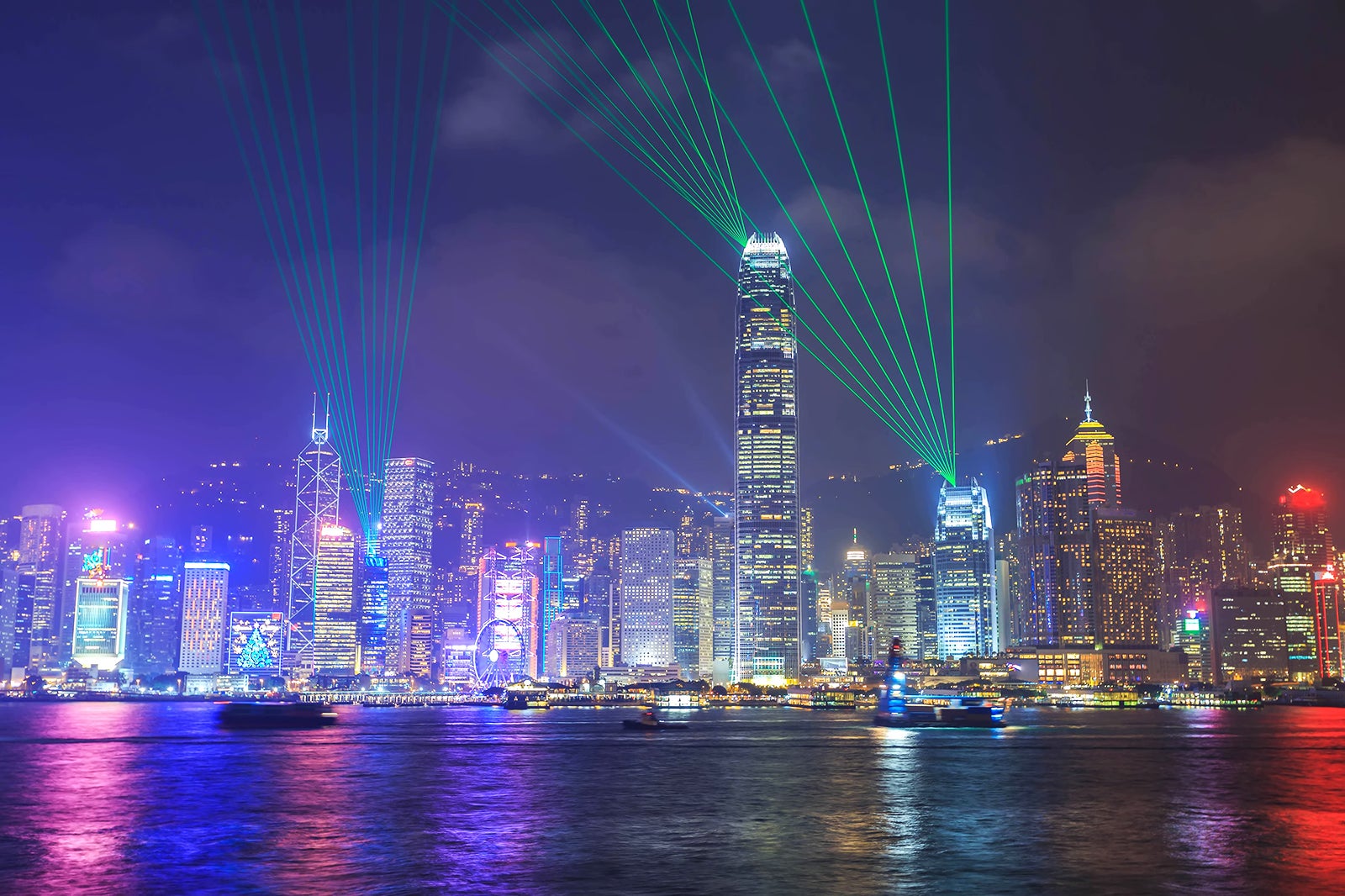 Couples
Families
Photo
Nightlife
Hong Kong night tours take you to all the best sights around Hong Kong when the sun goes down. This selected excursion guides you to the bustling Temple Street Market in Kowloon, before exploring the city on an open-top bus. You'll end the night in spectacular fashion, watching the Symphony of Lights from a cruise ship at Victoria Harbour.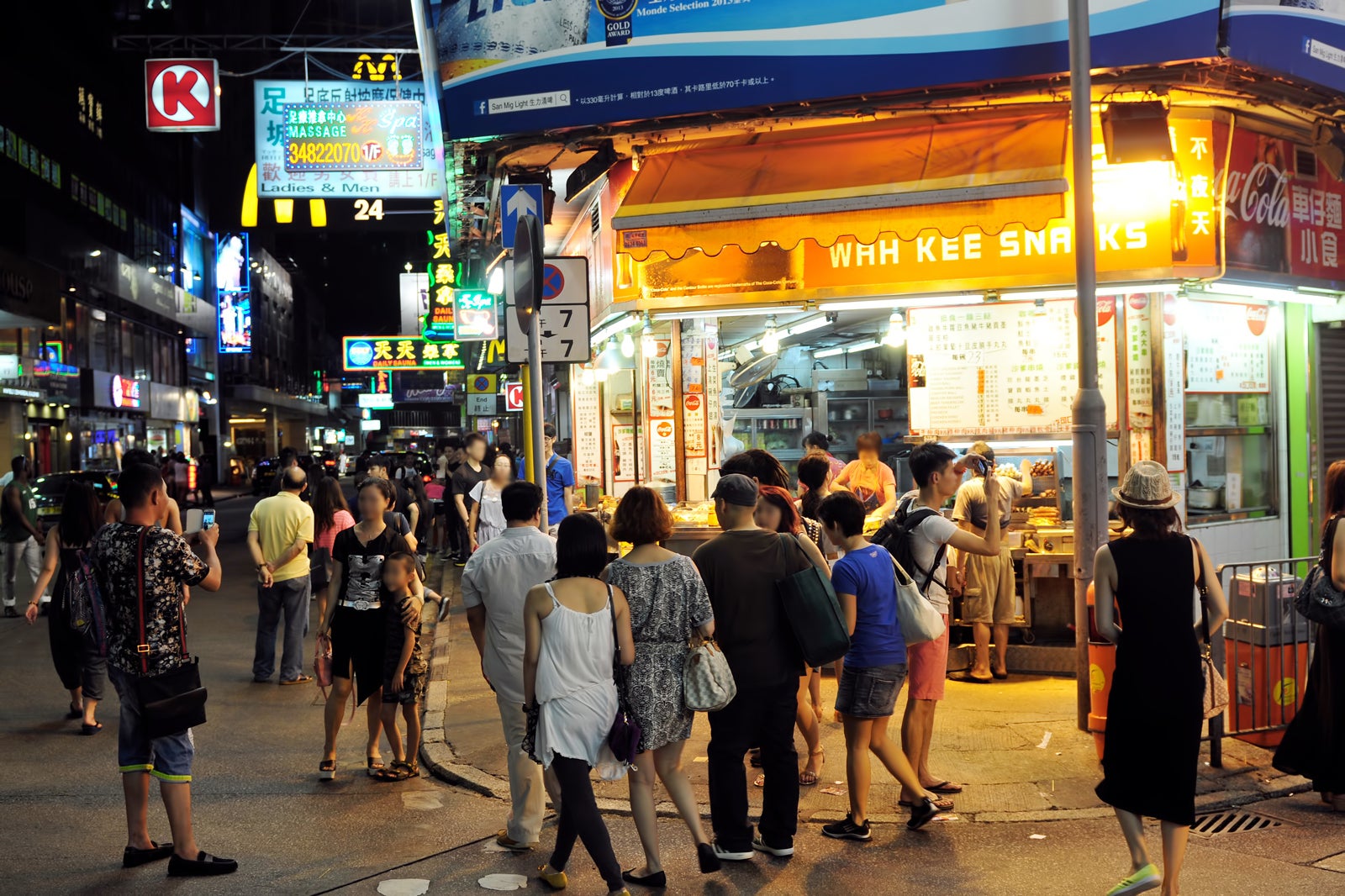 Tsim Sha Tsui and Tsim Sha Tsui East are pretty good areas to head for nightlife in Hong Kong. For lively pubs, busy bars, and cosy bistros, head to Knutsford Terrace, Observatory Court, Ashley Road, or Hart Avenue. Tsim Sha Tsui East is one of the best places in Hong Kong for karaoke bars, nightclubs and hostess bars.
photo by Ralf Roletschek (CC BY 3.0) modified
10
Causeway Bay
Hong Kong Island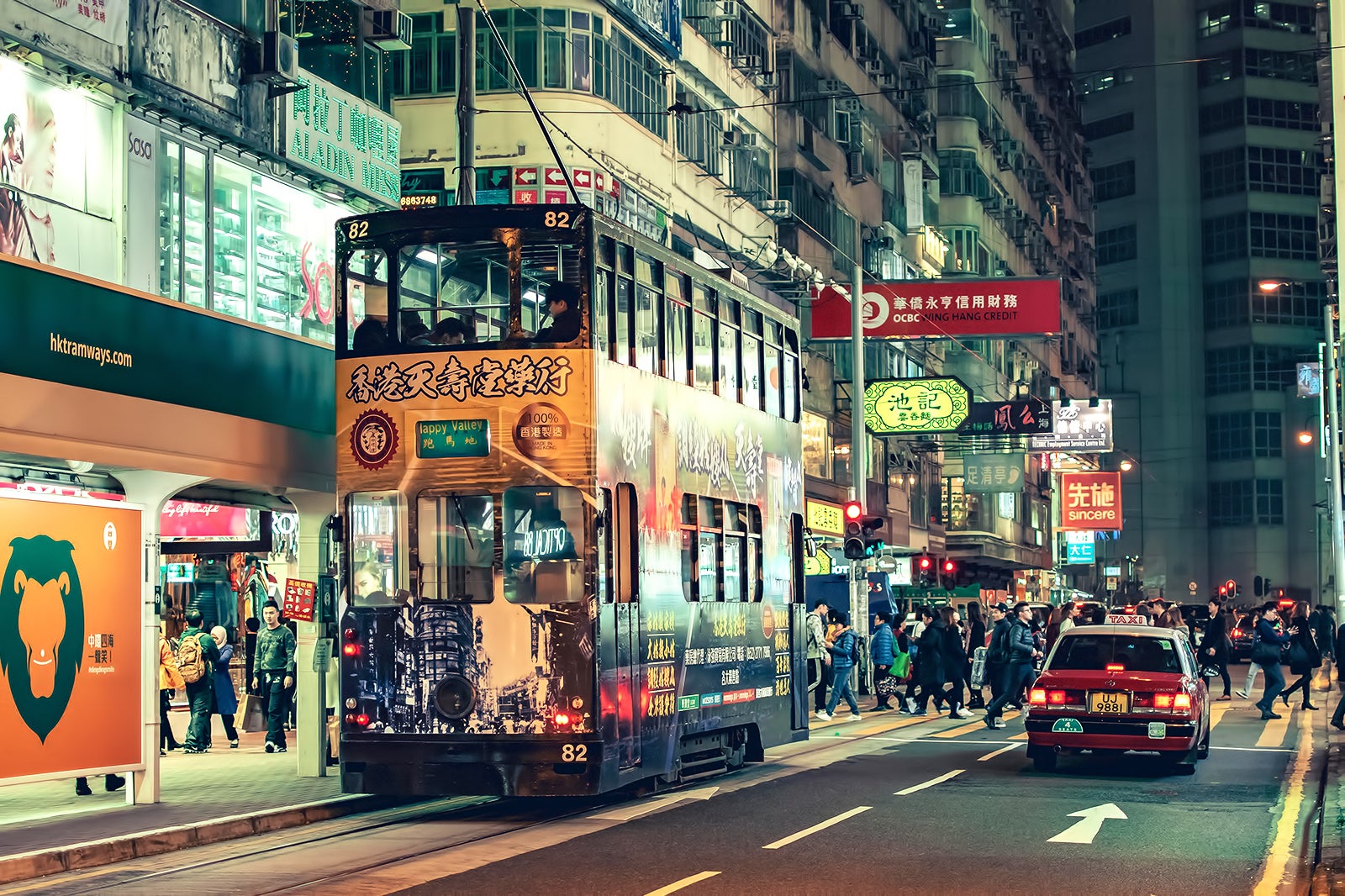 Causeway Bay may be a prominent shopping district in Hong Kong, but it's also a prime spot to sit with a drink and take in the sights. Instead of packed nightclubs and upmarket lounges, Causeway Bay is popular for its friendly local bars, where you can integrate yourself into some lively conversation. There are a few good rooftop bars in the area as well, with reasonably priced drinks and bar food if you're feeling peckish.