10 Authentic Tribes You Can Actually Visit
Unique Experiences with Ancient Civilizations Around the World
Discover just how rich and vibrant life can be by visiting a tribe with traditions and beliefs that remain far removed from the modern world. Many tribes also happen to live in some of the most spectacular settings on the planet, from the Amazon rainforest to wild African savannahs to the windy steppes of Mongolia.
Tribal people around the world are under threat of losing their distinct cultures, languages and native lands, so do make an effort to visit them in such a way that's beneficial to the tribe and doesn't further threaten their unique way of life. Here are some tribes where visitors are welcome to come and experience their fascinating cultures first-hand.
1
The Hill Tribes of Northern Thailand
Stay in a remote village homestay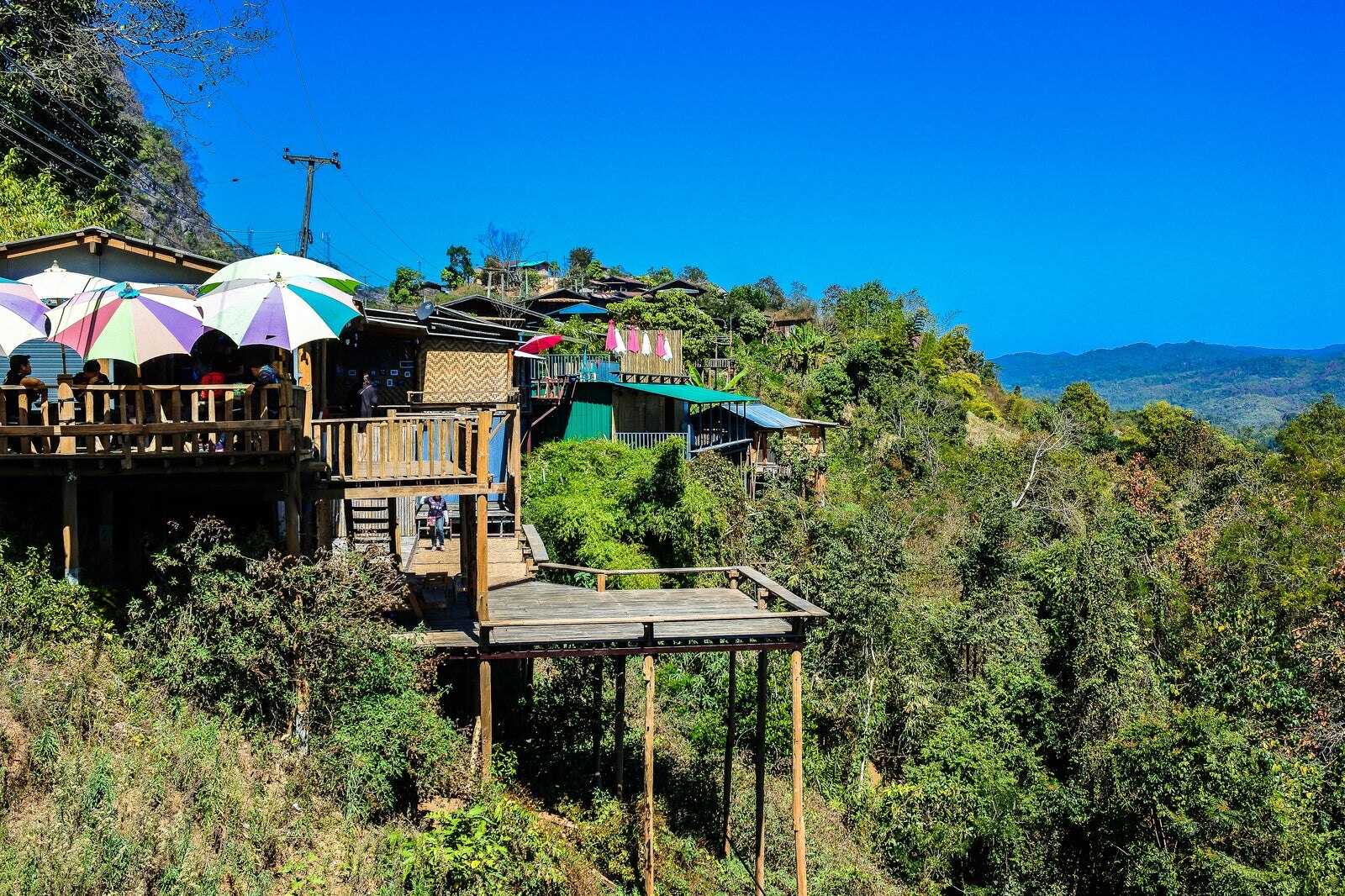 The majestic mountainous terrain of northern Thailand is dotted with villages of several hill tribes, including the Karen, Hmong, Shan, Lisu, Lahu and Akha, many of whom found their way to the area from the hinterlands of China. The tribes each have their own language, culture and belief systems, and some have adapted their exquisite traditional clothing into handicrafts for sale, like handwoven bags and silver jewellery.
Chiang Mai is the main base for organising hill tribe day trips and homestays. To reach more remote villages, be prepared for some adventurous days of trekking through the rainforest. But be warned, some villages have sadly turned into "human zoos", so try to find a guide who respects the tribes' cultures.
2
The Haida of Canada's West Coast
See stately totem poles in ancient villages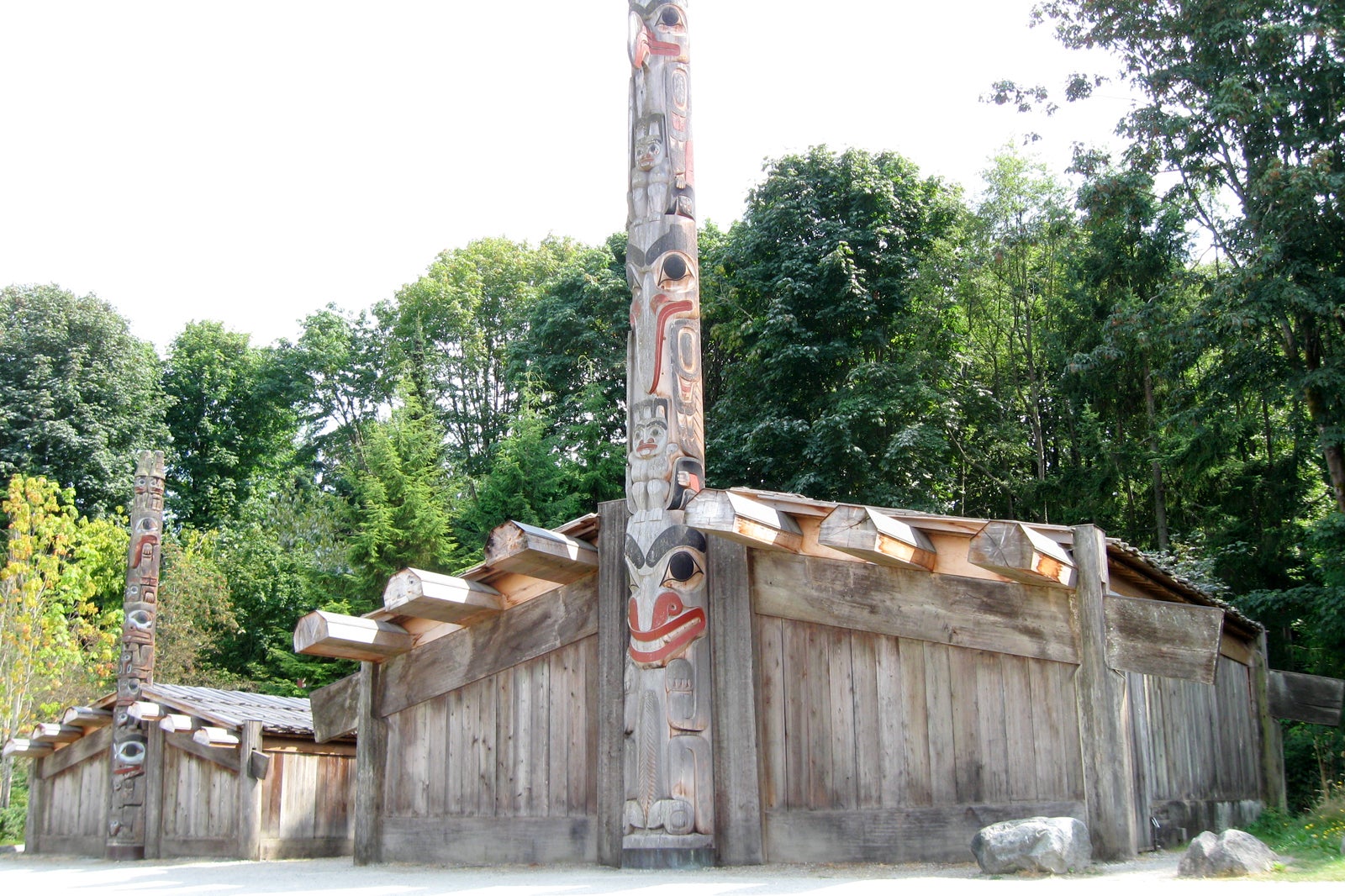 The Haida people live on the windswept and wild archipelago of Haida Gwaii, off the west coast of British Columbia. They are descendants of people who arrived on the islands thousands of years ago, and they're known for their beautifully carved totem poles. Only about 500 tribespeople live today after a smallpox epidemic introduced by European settlers nearly wiped them out over a century ago.
Those who remain are proud to share their history and traditions at the Haida Heritage Centre, where you'll also see woodcarvers at work. Cultural tours offer the chance to join a fishing expedition or visit an ancient village with faded totem poles in a dream-like forest setting.
photo by Leoboudv (CC BY-SA 3.0) modified
3
The Taos of New Mexico, USA
Visit in September for their annual Feast Day festival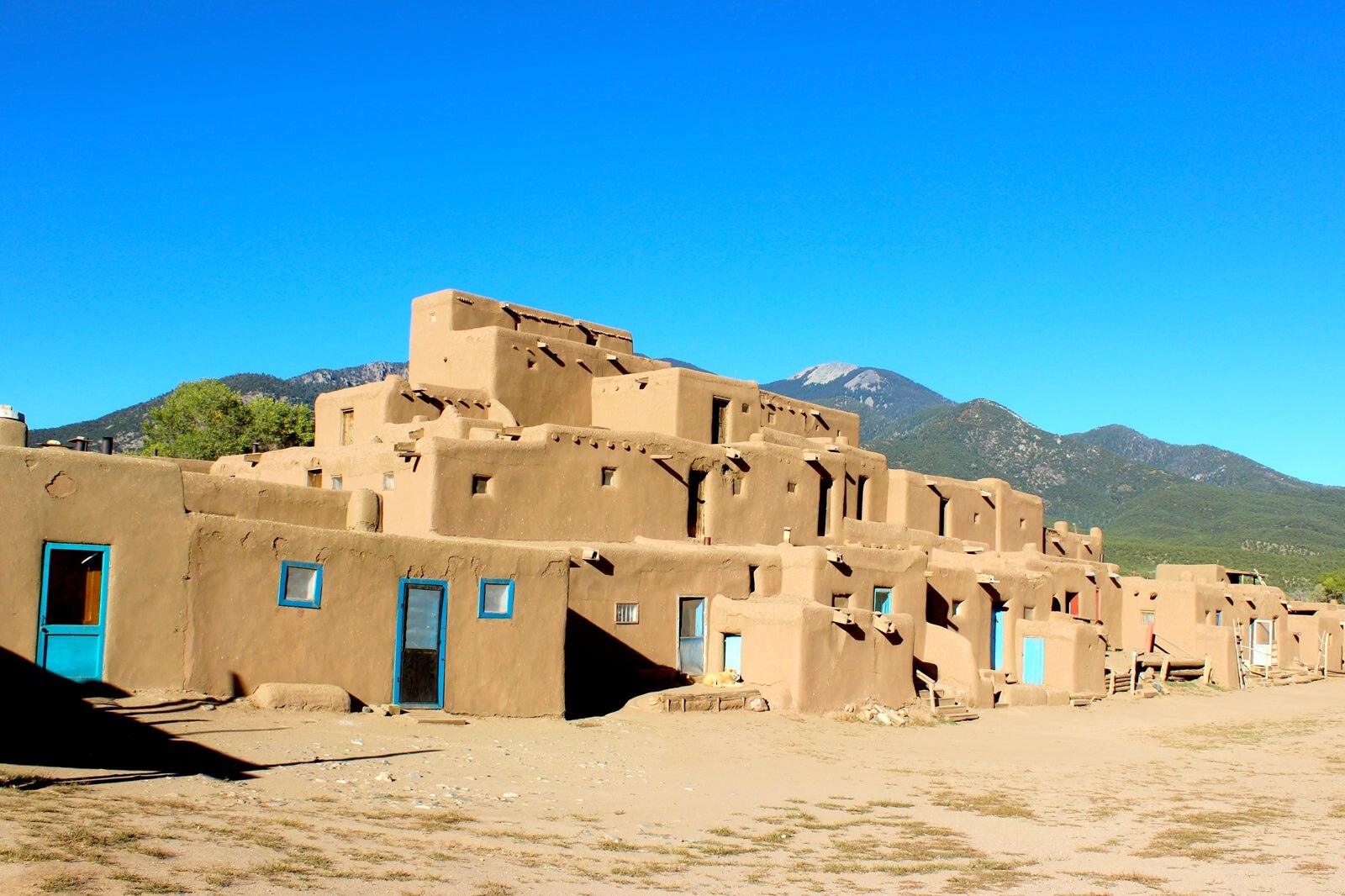 To see the multi-storey adobe buildings rising from the desert in New Mexico is to see the living history of the Taos people, who have dwelt in these homes for some 1,000 years. The yellow hue of the mud used to make the buildings led the Spanish explorers who arrived in the village in 1540 to believe they'd discovered their fabled "City of Gold".
The Taos Pueblo is a UNESCO World Heritage site and welcomes visitors all year. You can find distinctive Taos-made arts and crafts for sale at the pueblo and at the nearby city of Taos, home to a thriving arts community.
photo by Yul Bratcher (CC BY-SA 4.0) modified
4
The Kuku Yalanji of Australia
Take a Dreamtime Walk to sacred sites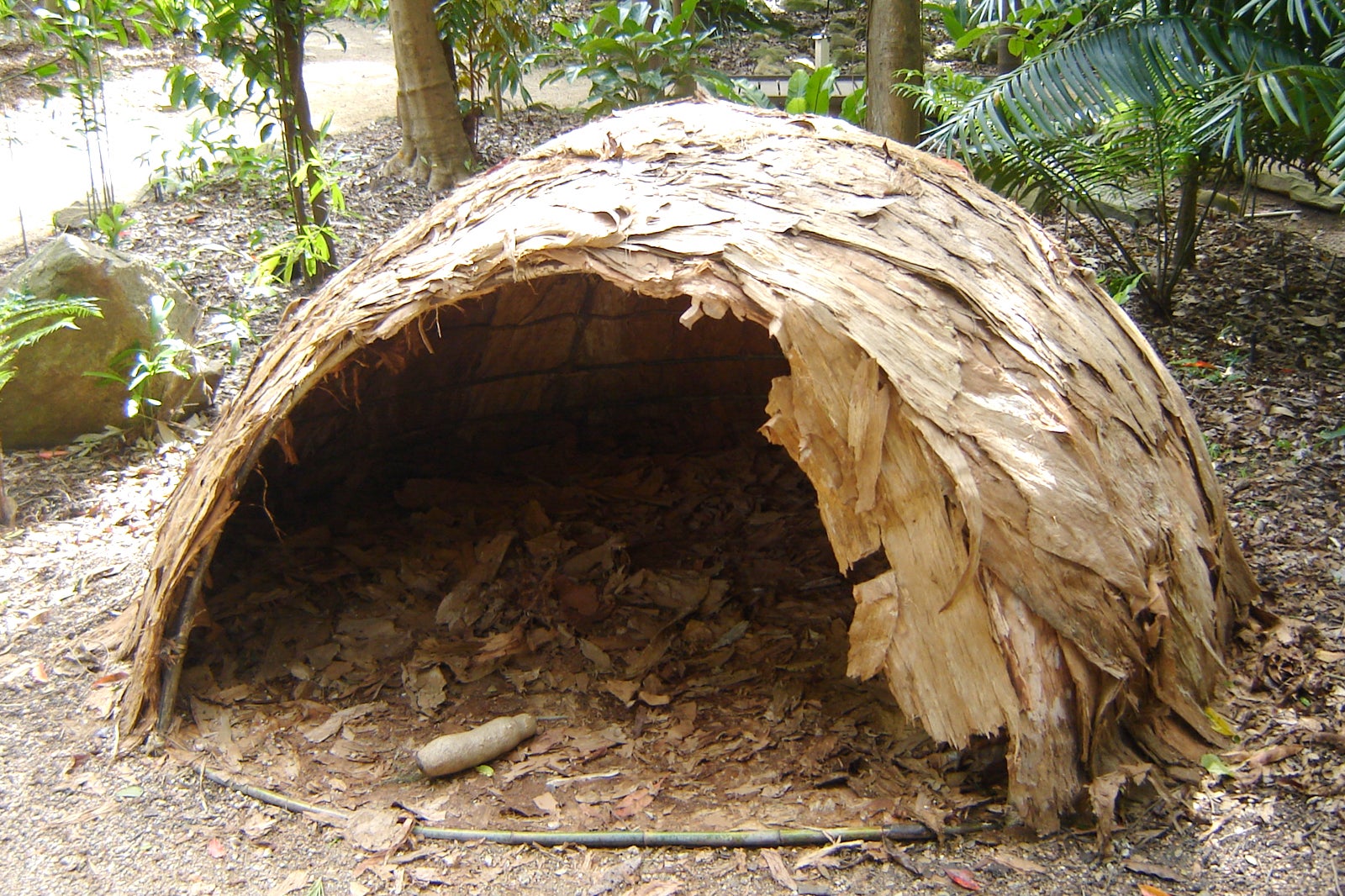 Having lived in the Daintree rainforest area in the far north of Queensland for an incredible 50,000 years, the Kuku Yalanji people have many stories to share. To gain some insight into their rich culture, you can join a Dreamtime Walk through Mossman Gorge and learn first-hand about their sacred relationship with nature and techniques of gathering food and medicines. The walk starts with a traditional smoking ceremony to ward off bad spirits and cleanse the soul.
Daintree has an astoundingly diverse range of flora and fauna and it's estimated to be 180 million years old – the world's oldest rainforest.
photo by Frances76 (CC BY-SA 3.0) modified
5
The Masai of Kenya and Tanzania
Nomads of the Mara and Serengeti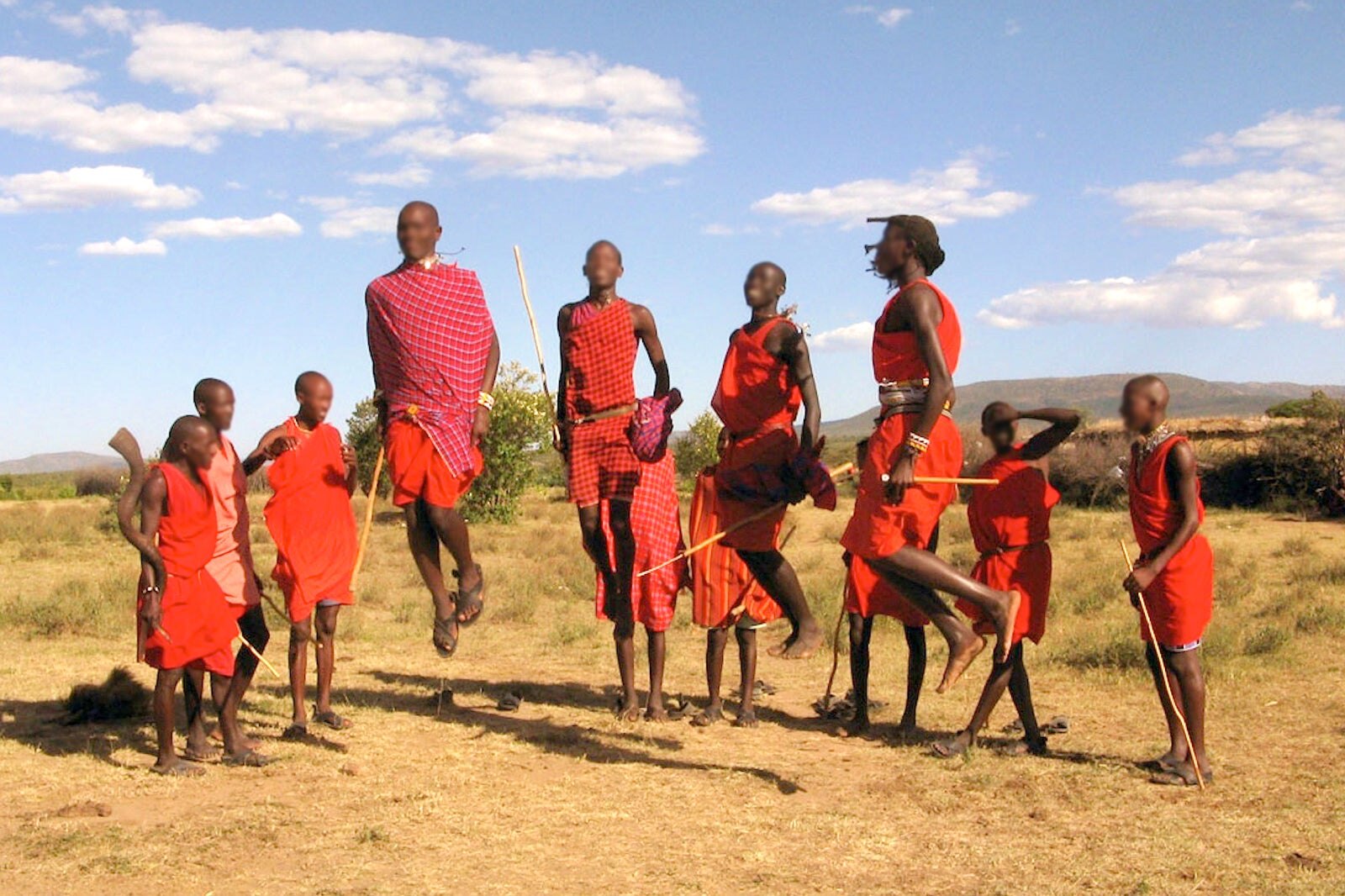 Though the Masai are no longer roaming wide swathes of East Africa, these former nomads are still seen to be fierce warriors. Known for their elaborate jumping dance rituals to mark the passage into manhood and bright red clothing called shuka, the Masai now survive mainly on farming and herding.
Some villages welcome visitors to come and observe their lives and join their daily activities – it's often considered a "must-do" as part of a safari trip. Though not as common as it once was, many Masai still practice stretching their earlobes using twigs or wooden plugs – a long earlobe is seen to be a sign of wisdom and honour.
6
The Achuar of the Amazon, Ecuador
Ancient people of the rainforest
The Achuar have lived in the Amazon for thousands of years and those who remain today consider themselves to be custodians of the rainforest. Achuar people were once semi-nomadic but these days they eke out a living through hunting and gardening. Dreams and visions are integral to the Achuar's spiritual life, with ceremonies and shamans keeping the traditions alive.
Through the Pachamama Alliance, a sustainable tourism programme, those curious about the Achuar way of life can arrange a visit. It's a long journey to get there, but along the way you'll get to see an amazing range of Amazonian plants and animals.
photo by Enrique Amigo (CC BY-SA 4.0) modified
7
The Tsaatan Reindeer Herders of Mongolia
Also known as the Dukha people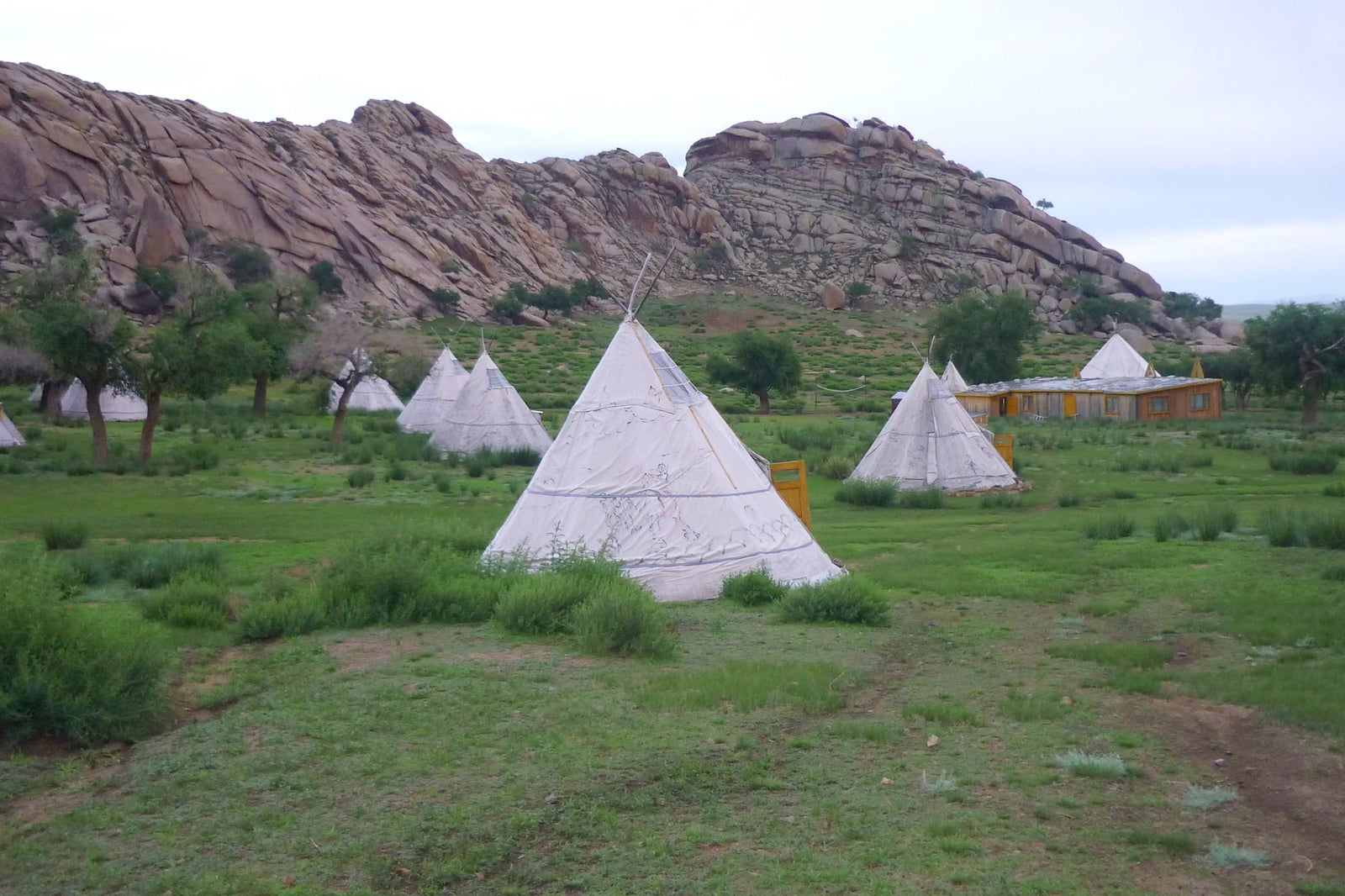 Wandering the windswept steppes of Mongolia, the Tsaatan are among the few remaining nomadic tribes of the world, moving frequently as they follow their reindeer herds to new grazing grounds. The reindeer are key to the Tsaatan's survival, providing milk for nourishment and dung for fuel, while their antlers are used to make tools.
Villagers live in yurts that can be easily dismantled and moved. It's a harsh existence that's constantly under threat but they've been living this way for thousands of years. Visits by 4WD vehicles or horseback rides to the remote villages can be arranged. Seek out a reputable guide who is careful to make it a non-invasive and respectful experience.
photo by L'irrésistible silhouette bleue (CC BY-SA 2.0) modified
8
The Dayak of Borneo
Dozens of ethnic groups in a bio-diverse wonderland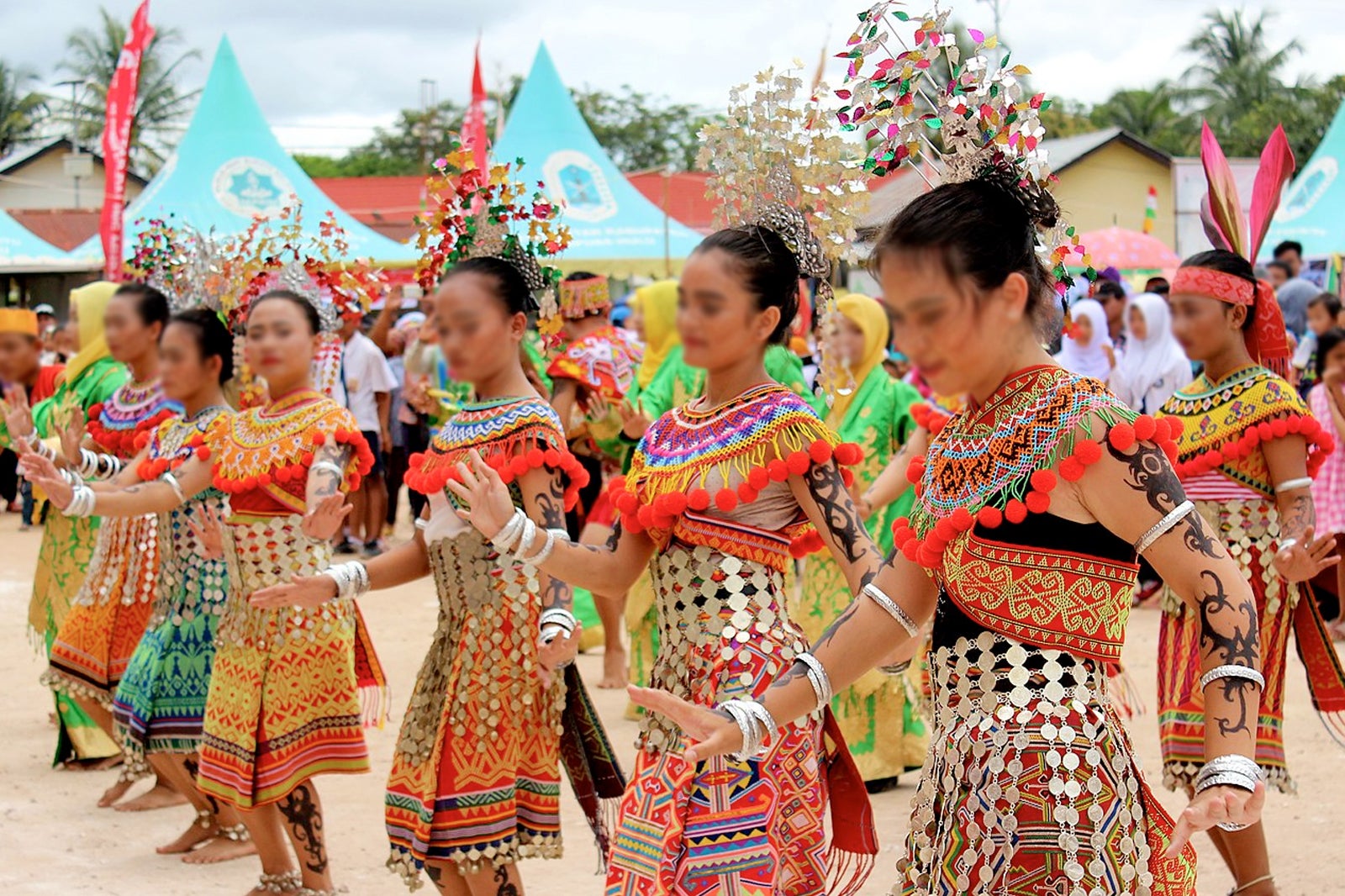 The huge island of Borneo in the Malay Archipelago is home to the Dayak people, who are probably best known for their now-abandoned tradition of headhunting. Several distinctive tribes are spread across the island, including the Iban of Sarawak on the Malaysian side and the Ngaju of central and southern Kalimantan in Indonesia.
Visits to Dayak villages offer a chance to peek inside their impressive longhouses, see some intricate crafts like basketry and woodcarvings and learn more about their traditional animist beliefs. Village visits are often done as part of tours that include jungle treks, river cruises or stops at orangutan sanctuaries.
photo by Borndeo2018 (CC BY-SA 4.0) modified
9
The Huli of Papua New Guinea
Wigmen warriors of the highlands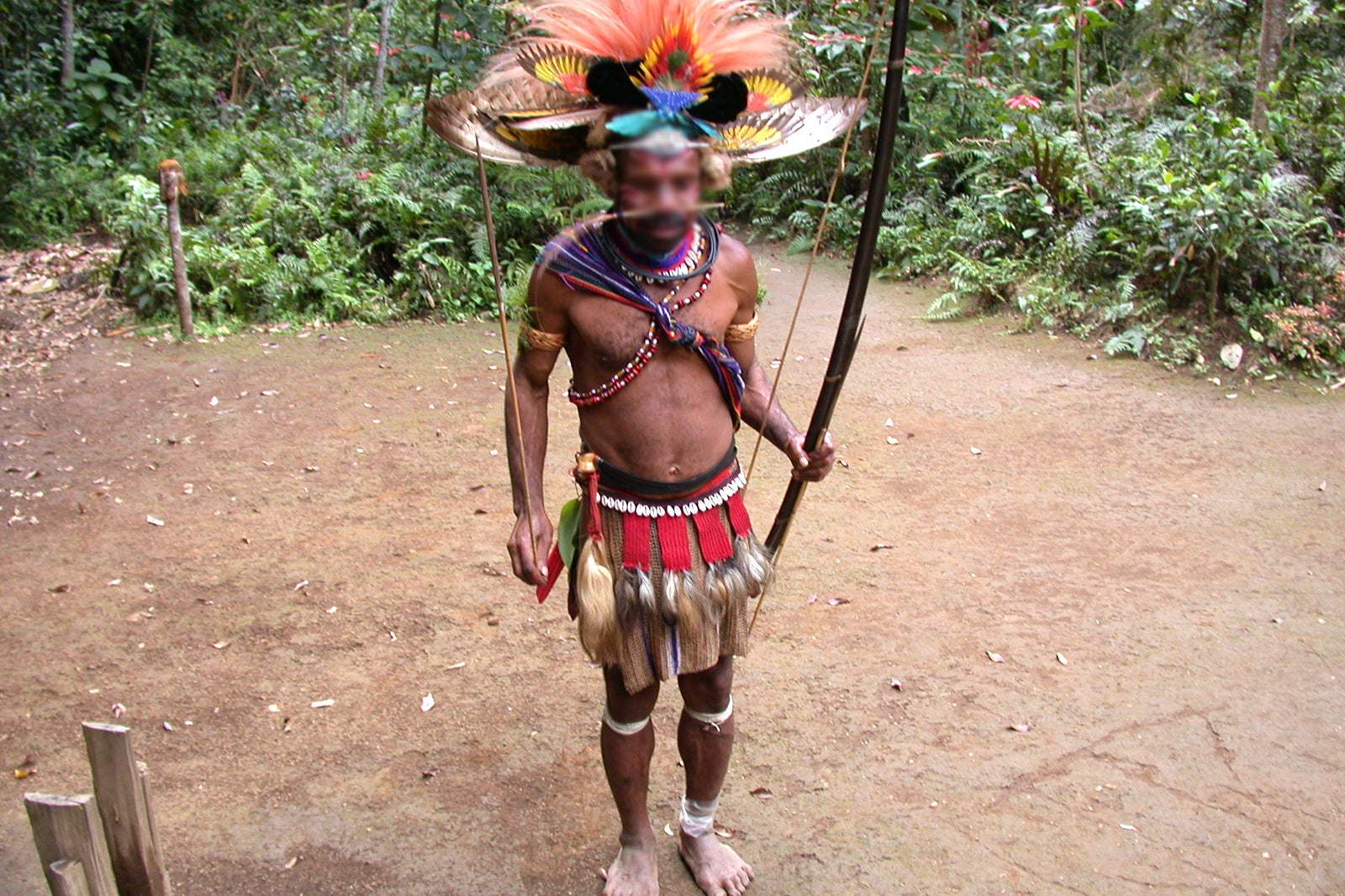 Found in the rugged Hela province of Papua New Guinea, the Huli people are known for their warrior culture and colourful body decoration. The most noticeable members of the tribe are the Huli Wigmen who undergo elaborate initiation rites in preparation for becoming warriors, including growing and arranging their hair into a large helmet-like form. They decorate this striking hair sculpture with shells and feathers, and also paint their faces with bright yellow ochre.
Though the Huli are generally friendly and open to visitors, it's best to go with a guided tour as the country does have some travel dangers to watch out for.
photo by Ron Knight (CC BY 2.0) modified
10
The San Bushmen of Botswana
The world's first people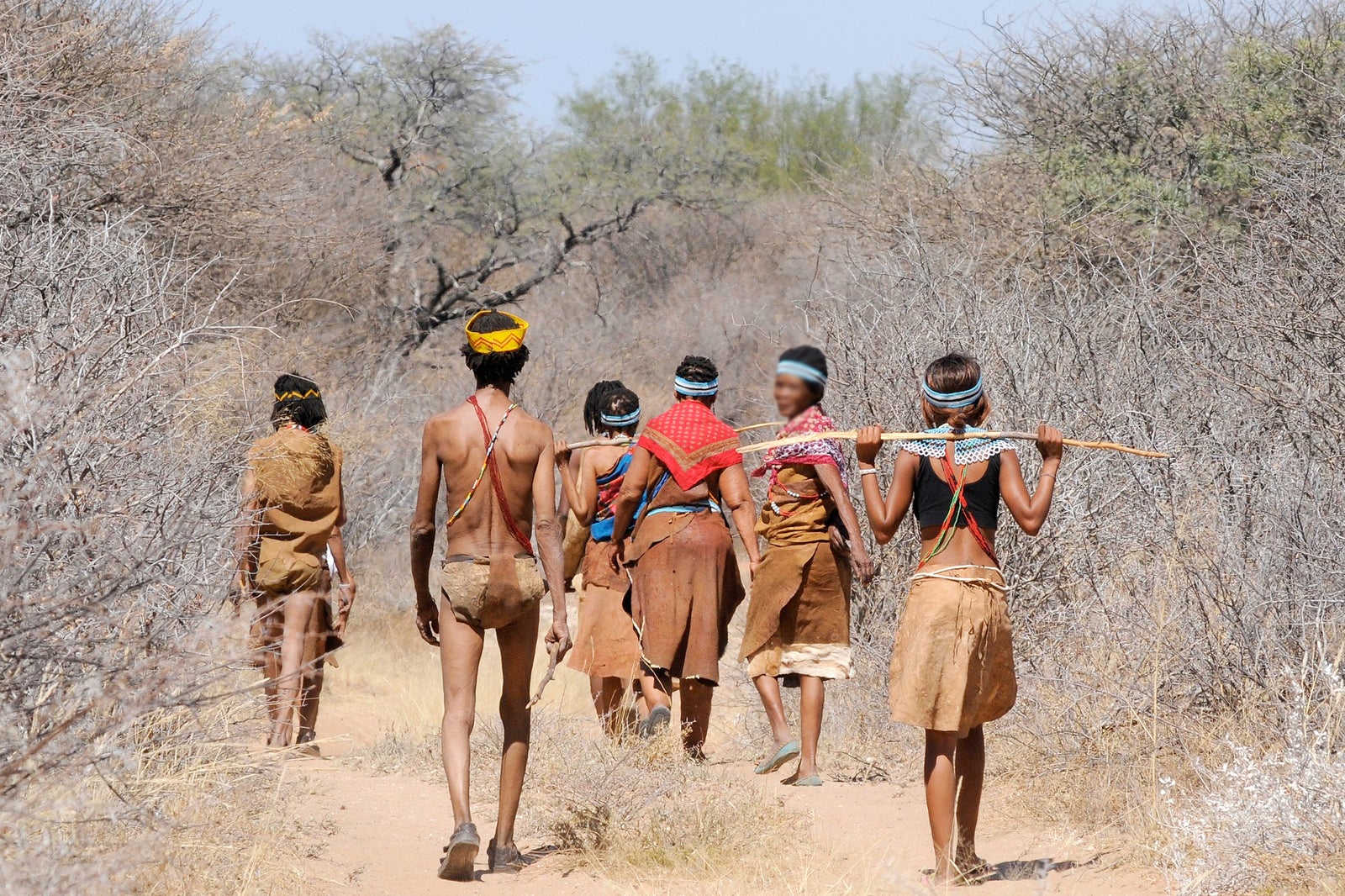 The San are a hearty people who have managed to survive for centuries on the harsh salt-pan landscape in western Botswana. Spending a day with the tribe offers the chance to see how their deep knowledge of the land was formed in their traditional ways of hunting and foraging for food.
The San have one of the oldest known human lineages, and rock art paintings created by their ancestors 70,000 years ago have been found in Botswana's Tsodilo Hills region. Much of their ancestral land was lost in the years of colonisation, and today in Botswana the San dwell mainly in the Kalahari Game Reserve and Makgadikgadi Pan areas.
Back to top