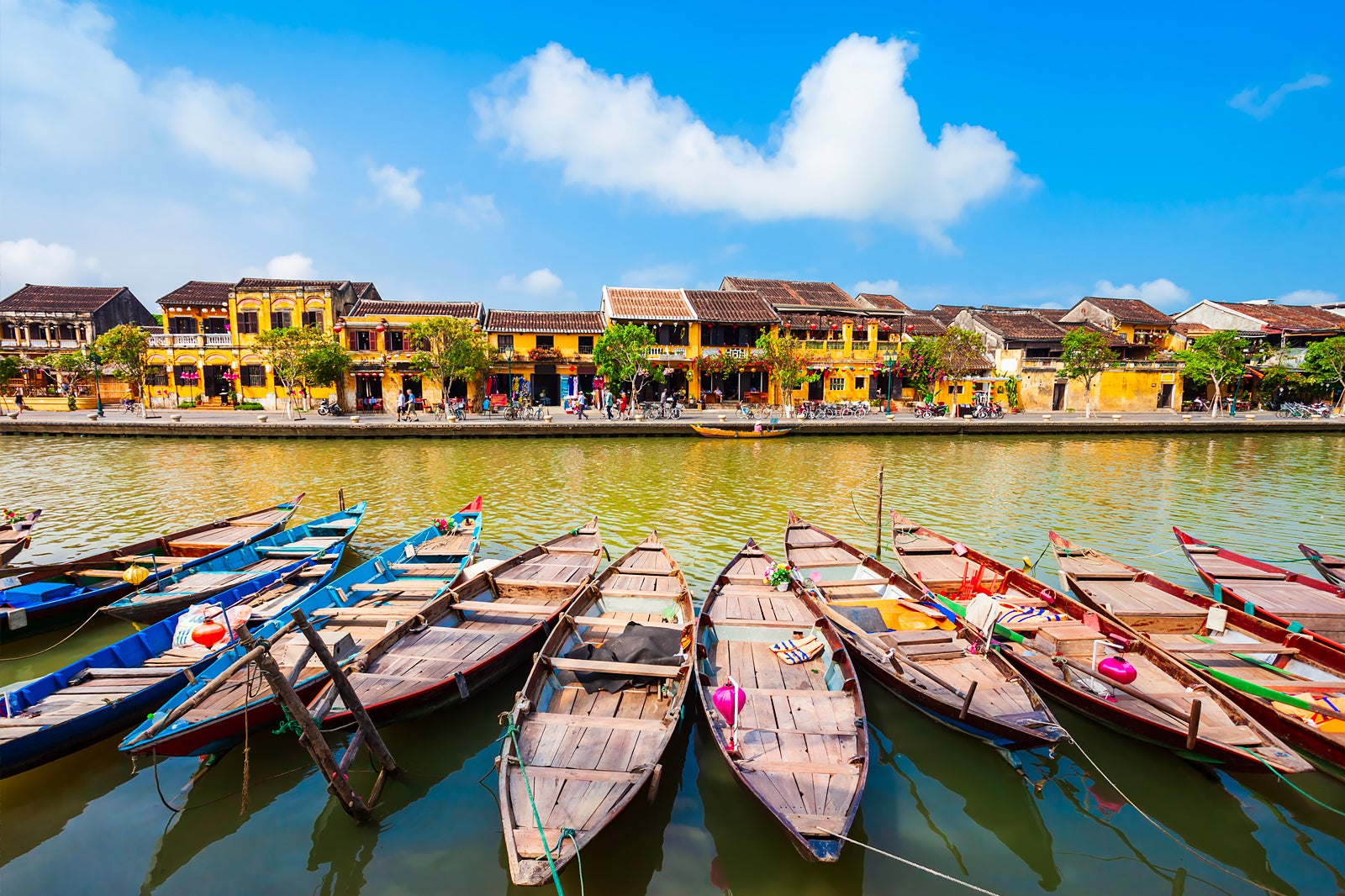 Hoi An
What you need to know before you go
Hoi An Town is an exceptionally well-preserved example of a Southeast Asian trading port dating from the 15th to the 19th century. Its buildings and its street plan reflect the influences, both indigenous and foreign, that have combined to produce this unique heritage site.
The city's dining scene reflects its historical nature, being a widely varied array of foreign and domestic flavours. Within the relatively compact Ancient Town, you can find everything from high-end European restaurants to budget-friendly Vietnamese street food. Ironically, given its past as a major port, the modern Hoi An has neither an airport nor a train station, making driving from Da Nang the only practical way to visit. However, its attraction-packed streets make it more than worth the effort.
What to see & do in Hoi An
Featured stories & fun stuff
10 Best Things to Do in Hoi An

The best things to do in Hoi An are mostly set within the popular areas of Riverside and Ancient Town. You can easily explore these areas on foot or cyclo (3-wheel bicycle taxi). Between the 15th and 19th centuries, Hoi An was a prominent Vietnamese trading port for silk, porcelain, pepper, cinnamon, and medicinal plants as it's set near...
Where to shop & what to buy in Hoi An
9 Best Places to Go Shopping in Hoi An

The best places to go shopping in Hoi An promise unforgettable experiences for any first-time visitor, partly thanks to its plethora of quality yet affordable tailoring services. As one of the best places for made-to-measure clothing in the world, this quaint town is teeming with renowned tailors who can easily produce custom made dresses, suits, shirts, and...
Where to go & what to do at night in Hoi An
6 Best Things to Do After Dinner in Hoi An

The best things to do after dinner in Hoi An involve nightlife scenes that are concentrated within the tourist-friendly Ancient Town and Riverside. They include everything from trendy bistros, cafes and bars to artistic lounges and live music venues. Unlike cities like Hanoi or Ho Chi Minh City, most of these nightlife venues are within walking distance and stay...
Getting Around in Hoi An

Getting around in Hoi An is very convenient compared to other cities in Vietnam due to its compact size, numerous pedestrian lanes, and budget-friendly public transportation. Prominent attractions, restaurants, bars, and shops within Hoi An Ancient Town are easily accessible on foot, cyclo (motorbike taxi), and by bicycle. For the safety of visitors, motorised vehicles are prohibited from entering...
Back to top