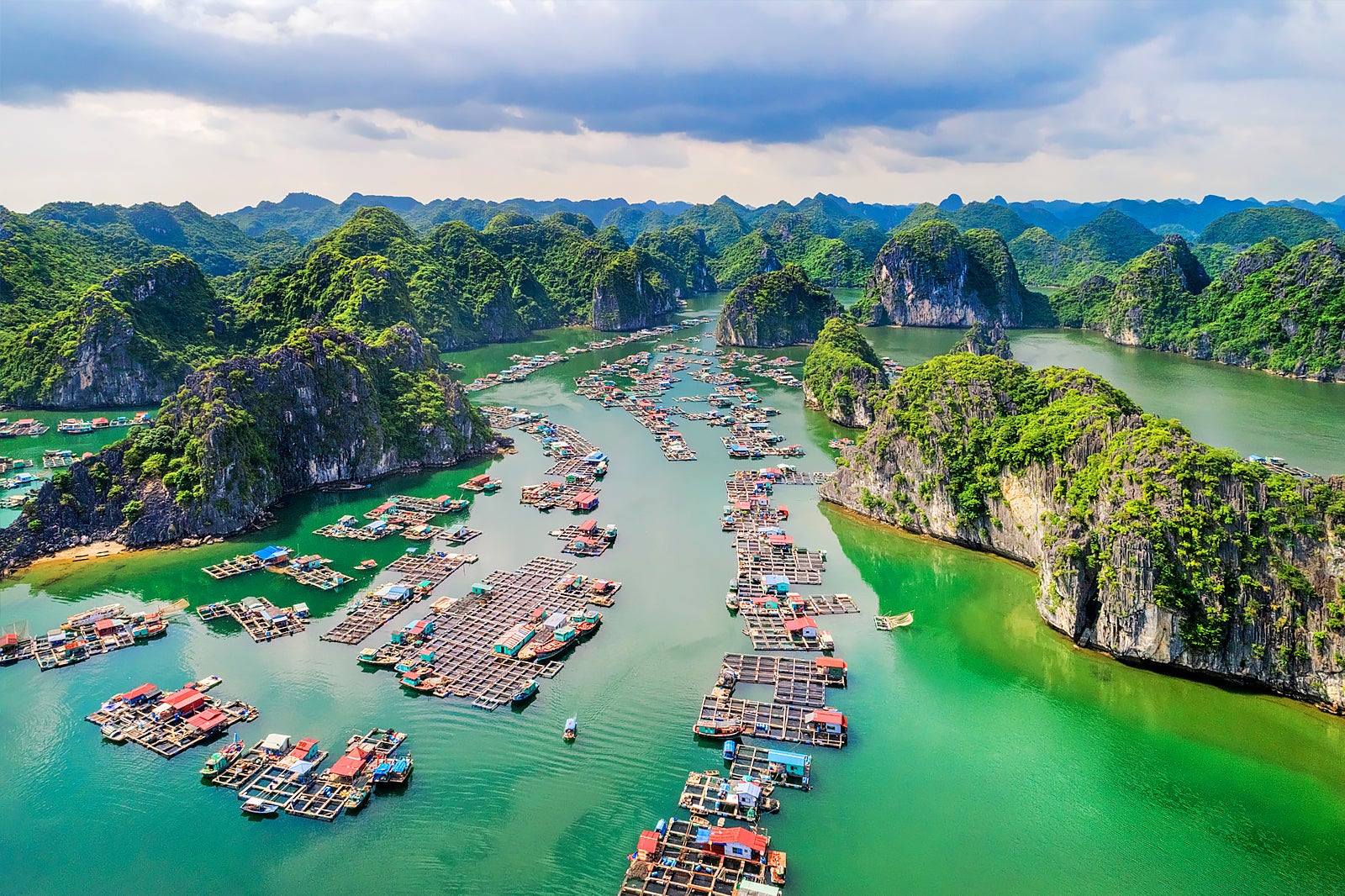 Hai Phong
What you need to know before you go
Hai Phong is the main port of northern Vietnam and a commercial and industrial centre. It's the 3rd most populous metropolis in the country and a lovely city that retains a colonial look. Nearby provinces include Thai Binh to the south, Quang Ninh to the north and Hai Duong to the west. You can drive the 100 km from Hanoi in a few hours.
Hai Phong is also known as The City of Flame Flowers because most of its streets are lined with flame flower trees. It also serves as a pleasant base when visiting other northeastern spots such as Cat Ba and Halong Bay. Many places worth visiting in the city include temples, shrines, pagodas and mausoleums. There's also a beach and communal house that tourists often frequent. The town is known for a handful of festivals, including one on Do Son Beach, which attract droves of spectators each year.
What to see & do in Hai Phong
Featured stories & fun stuff
11 Best Things to Do in Hai Phong

Many of the best things to do in Hai Phong are historical and cultural in nature as it is, in many visitors' opinion, the 'real' Vietnam. It reminds them of Hanoi many years back, despite the fact that it's only about 2.5 hours away by bus. Hai Phong is also known as a tourist hub and features good hydrofoil and...
Where to shop & what to buy in Hai Phong
4 Best Places to Go Shopping in Hai Phong

The best places to go shopping in Hai Phong include modern retail and recreational spaces that dot the booming town. Some good examples are the large plazas and adjacent supermarkets alongside the town's residential projects and commercial complexes. Most feature a host of satellite businesses as well. At the other end of the scale, visitors who plan to buy something...
Back to top