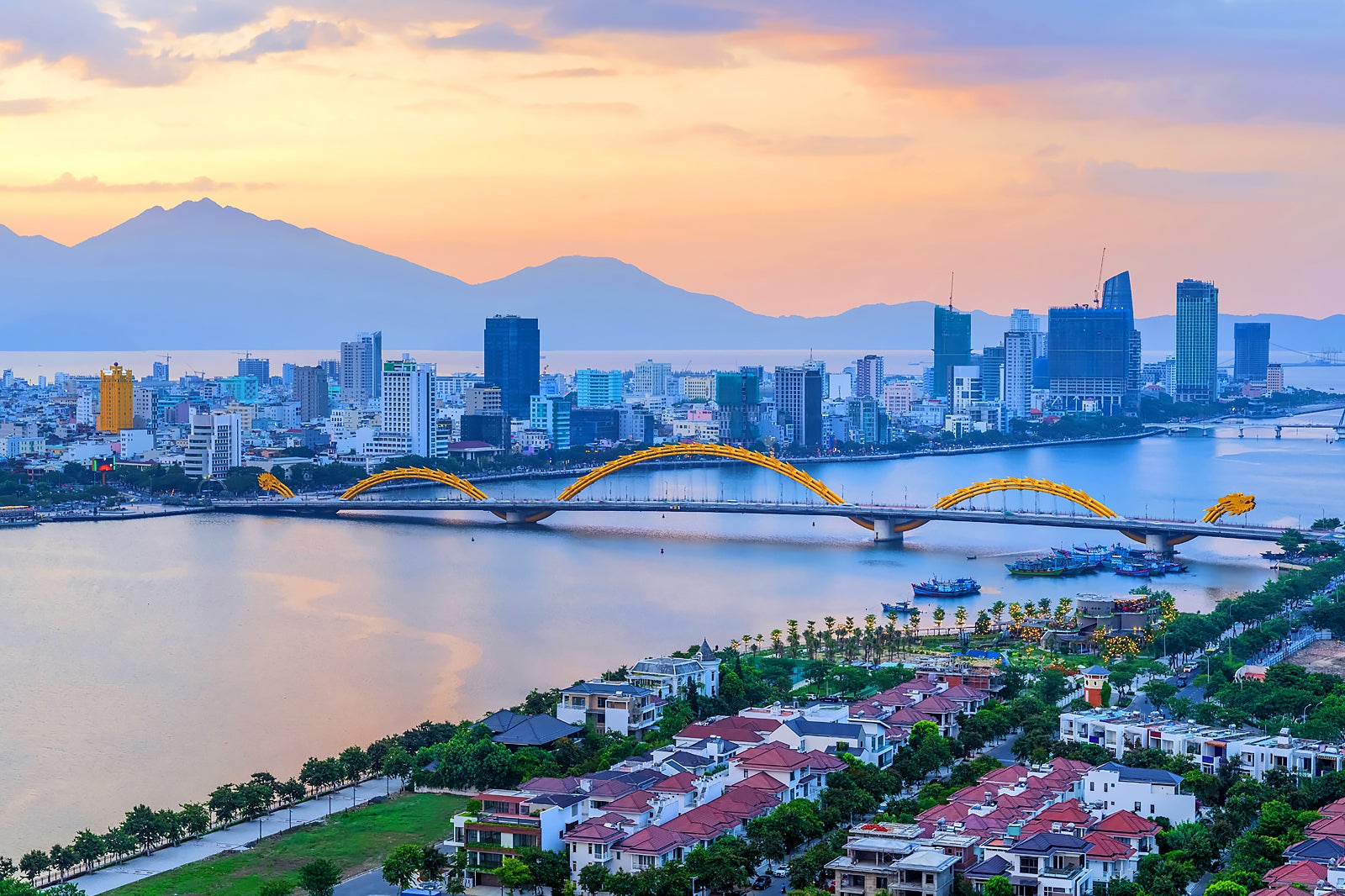 Da Nang
What you need to know before you go
Da Nang marks the halfway point between Hanoi in the north and Ho Chi Minh City in the south. It's the 4th largest city in Vietnam. Apart from some shopping highlights and historical sights, the main reason for most travellers staying here is its proximity to the well-known My Khe Beach, Lang Co Beach, Hoi An and My Son. Indeed, Da Nang's coastline stretches for 30 km and is renowned for its calm, cool waters.
Lang Co Beach is lined with palm trees while the water of the nearby ocean is crystal-clear and enticing, lapping onto white sands. It's a peninsula with a sparkling lagoon on one side and the beach on the other. The area is fairly under-developed, although recent years have seen many new hotels opening. My Khe Beach is more developed since it was a popular spot for American soldiers seeking R&R during the Vietnam-US War. There are plenty of water sports here, including fishing, water-skiing, diving, and yachting. It can get crowded over weekends and holidays.
Where to shop & what to buy in Da Nang
6 Best Places to Go Shopping in Da Nang

This list of the best places to go shopping in Da Nang is great for those looking to purchase local handicrafts and experience the culture of this bustling coastal town. While Da Nang's shopping scene pales in comparison to busier cities such as Hanoi or Ho Chi Minh City, there are, in fact, a handful of prominent shopping malls and...
Where to go & what to do at night in Da Nang
6 Best Things to Do After Dinner in Da Nang

Nightlife in Da Nang boasts a collection of swanky rooftop bars, sophisticated lounges, friendly expat bars, and vibrant nightclubs where fun-loving visitors can enjoy a night out with likeminded locals. Da Nang's most popular nightlife spots often stay open as late, featuring talented DJs spinning funk, EDM, house, and trance tunes as well as live bands covering your favourite...
Da Nang Weather

The weather in Da Nang is formed by a tropical monsoon climate, with mild temperatures throughout the year. A popular holiday destination among travellers, Da Nang has beautiful beaches such as My Khe Beach and Non Nuoc Beach. UNESCO-listed Hoi An and My Son Sanctuary are just a short drive away. The city has 2 seasons every year. The...
Back to top