San Antonio Travel Essentials
Useful Information to Help You Start Your Trip to San Antonio
Our San Antonio Travel Essentials lays out the essential information you need to help planning your trip to one of the most popular destinations in the USA. No matter how frequently you travel, some questions will always need answers: What's the weather like? How can I get from the airport to my hotel? What currency and type of plug do I need? We have all these answers plus other basic info about the best time to go, getting there, getting around, and a few useful travel tips.
It's all compiled in this San Antonio Travel Essentials. After reading this short and easy-to-read guide, you will be a little more prepared to start your trip in San Antonio, Texas.
1
When is the best time to travel to San Antonio?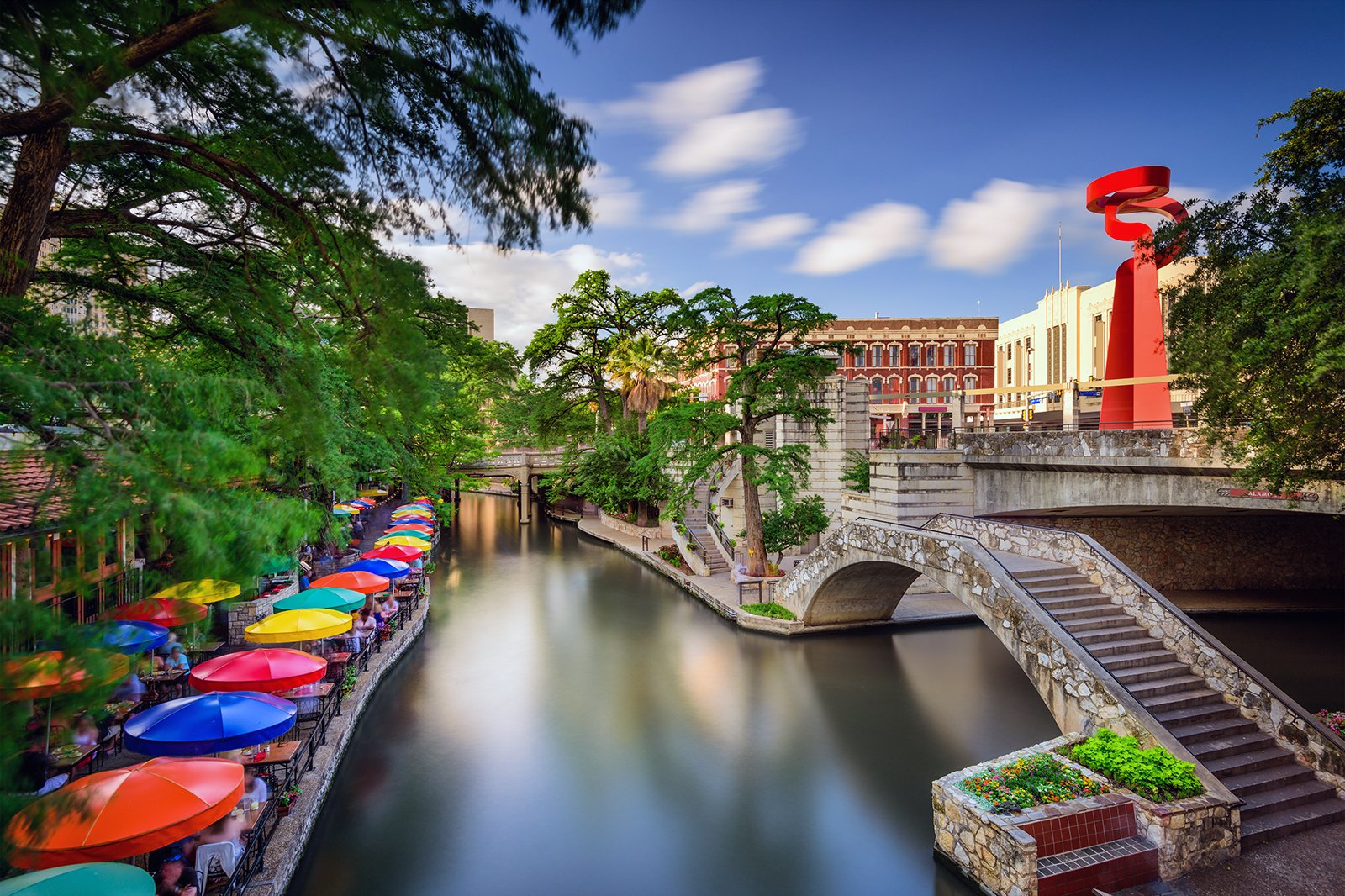 San Antonio has a humid subtropical climate, with average temperatures ranging from 47ºF in winter to 85ºF in summer.
Rainfall is evenly distributed throughout the year, with an average of 5 to 8 rainy days per month.
May-October, is the hottest and busiest season, but hotel and flight prices rise accordingly.
November-April is a great time to visit. The weather is pleasant, you'll avoid the peak season's crowds, and flight and hotel prices are more affordable.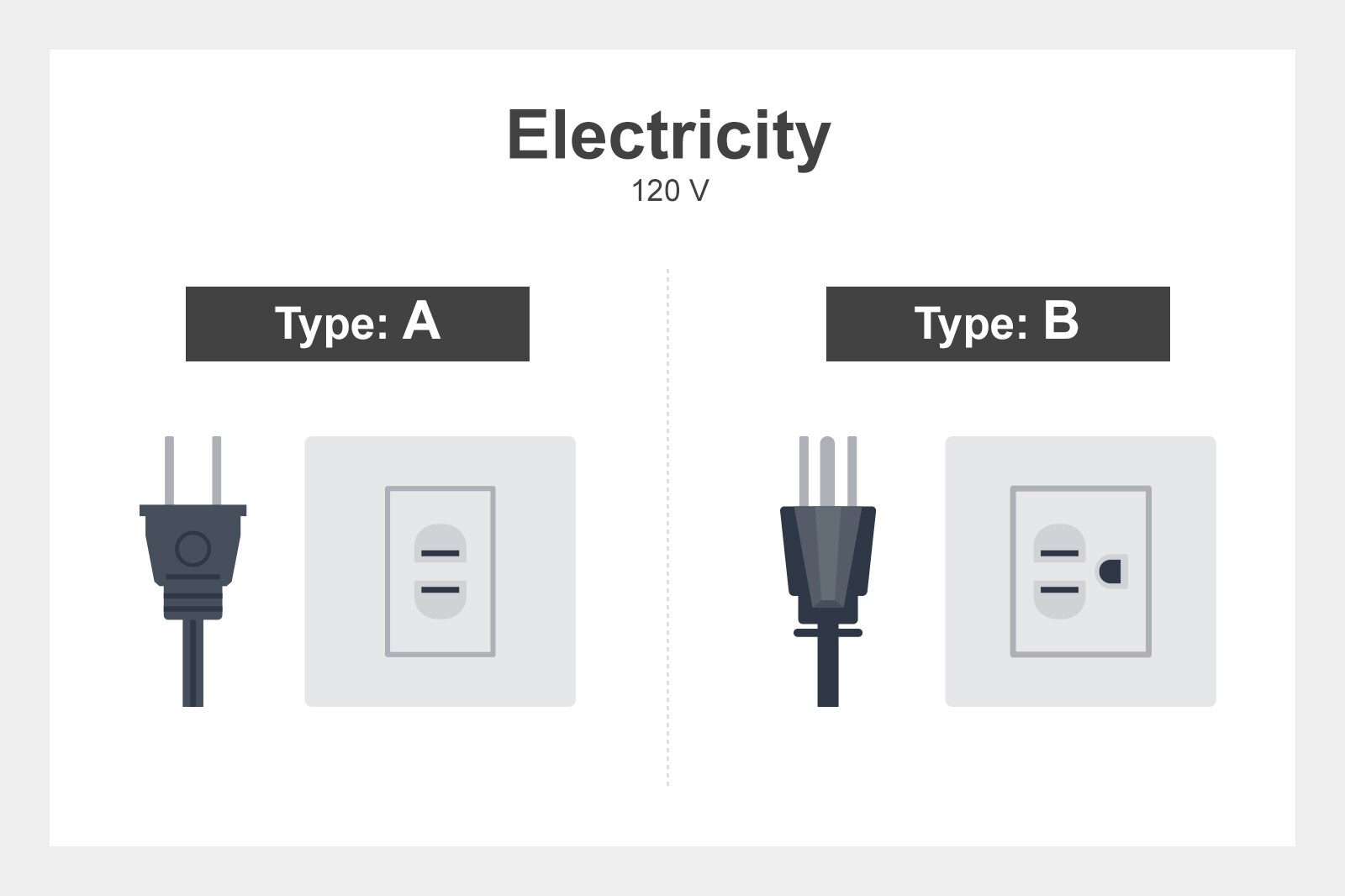 Languages: Primary: English; Secondary: Spanish
Plug types: A and B
Electricity: 120 V
Currency: United States Dollar (US$)
International dialling codes: +1 210
Emergency telephone number: 911
3
How to get to my hotel in San Antonio?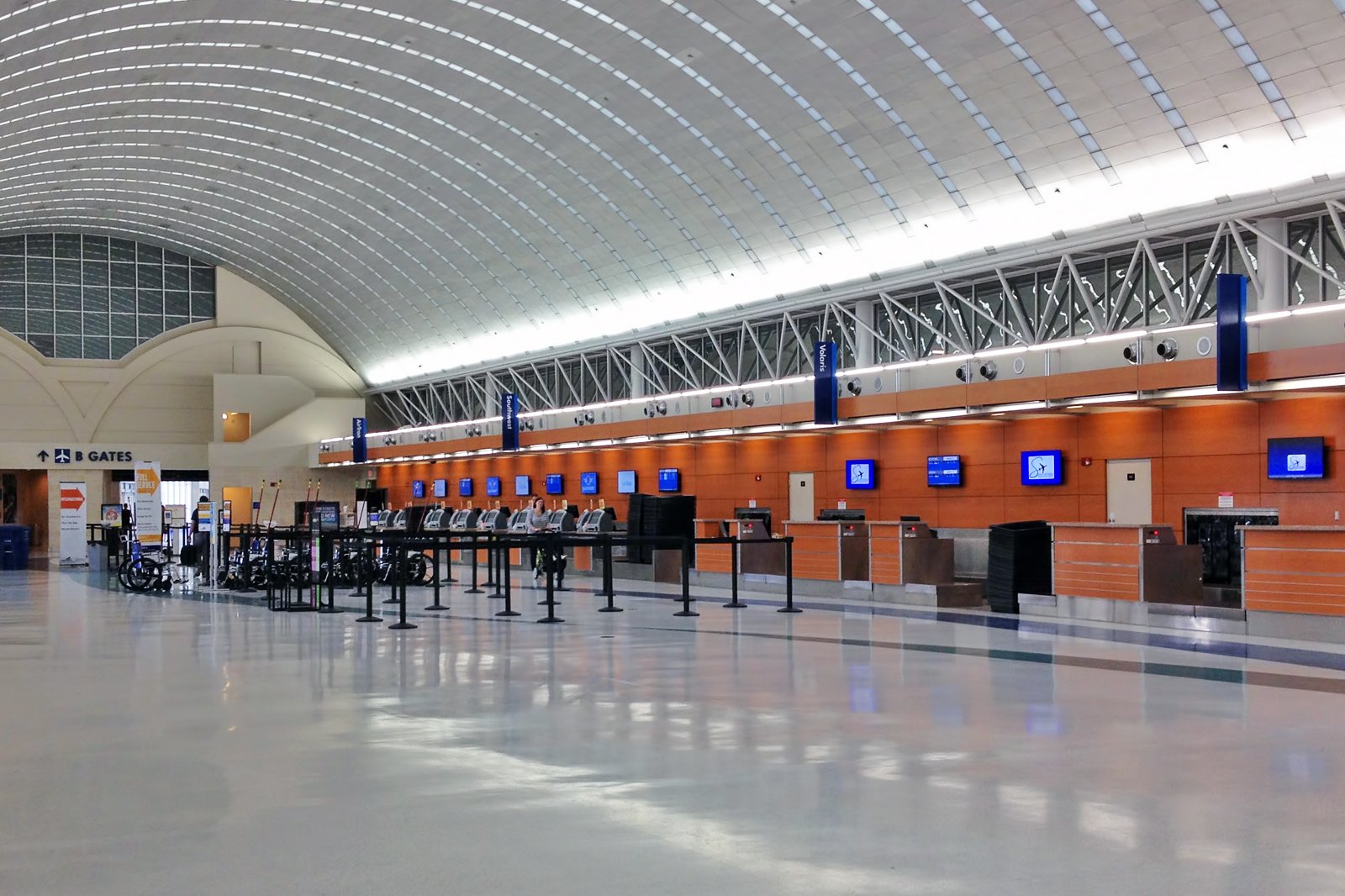 San Antonio International Airport
San Antonio International Airport is only 7 miles north of the city centre and offers both international and domestic flights. It hosts 2 passenger terminals in which you'll find a great range of dining and shopping options as well as facilities including banking and currency exchange services. There are several transfer options to reach Downtown San Antonio:
A taxi to the city centre takes around 20-25 minutes. Taxi cabs can be found on the outer commercial curbside of Terminal A.
Uber and Lyft apps can be used at San Antonio Airport. The pick up is on the arrivals level outside Terminal A.
Quite a few hotels, both near the airport and in Downtown, also offer free hotel shuttle services.
Shared minivan shuttle services are at hand to get you to central San Antonio. The journey takes around 20-25 minutes.
The VIA Bus - Route 5 takes around 30 minutes. It's the cheapest way to reach downtown San Antonio. Bus stops can be found outside the arrivals hall of each terminal.
If you want to hire a car, go to the Level 2 in Terminal B and cross the sky bridge to get to the Consolidated Car Rental Facility.
If you come to San Antonio by train
San Antonio Amtrak Station is in the eastern Downtown area, between the Sunset Station complex and the Alamodome.
The city is served by the Texas Eagle (from Chicago) and the Sunset Limited (connecting New Orleans and Los Angeles via San Antonio).
Thanks to the location of the train station, you can easily reach other destinations in the city by taxi or by VIA local bus.
If you come by bus
The main bus terminal for the city is pretty central, just north of Downtown.
A range of VIA bus routes serve the station, with stops running along North St Mary Street.
Long-distance coaches are helpful for traveling to and from nearby cities, such as Austin.
photo by TEXUSAF (CC BY-SA 4.0) modified
4
How to get around San Antonio?
Travel tips
The best way to explore Downtown San Antonio is on foot. You'll find a good range of landmarks and attractions including the Alamo, the River Walk Walkway and the Historic Market Square within walking distance of each other. For longer journeys, renting a car is one of the most popular ways to travel around the city, although excellent public transport services are available.
Public transport in San Antonio is managed by the VIA Metropolitan Transit, which has numerous bus lines. It's the cheapest way to get around the city.
Tickets can be bought at most HEB stores and ticket vending machines at Crossroads Park & Ride, Medical Center, Transit Center, and Centro Plaza, or at the VIA Information Centre. You can also get them online.
There are 3 different routes across the city: VIVA Culture (Route 11), VIVA Missions (Route 40), and VIVA Centro (Route 301).
photo by Nan Palmero (CC BY 2.0) modified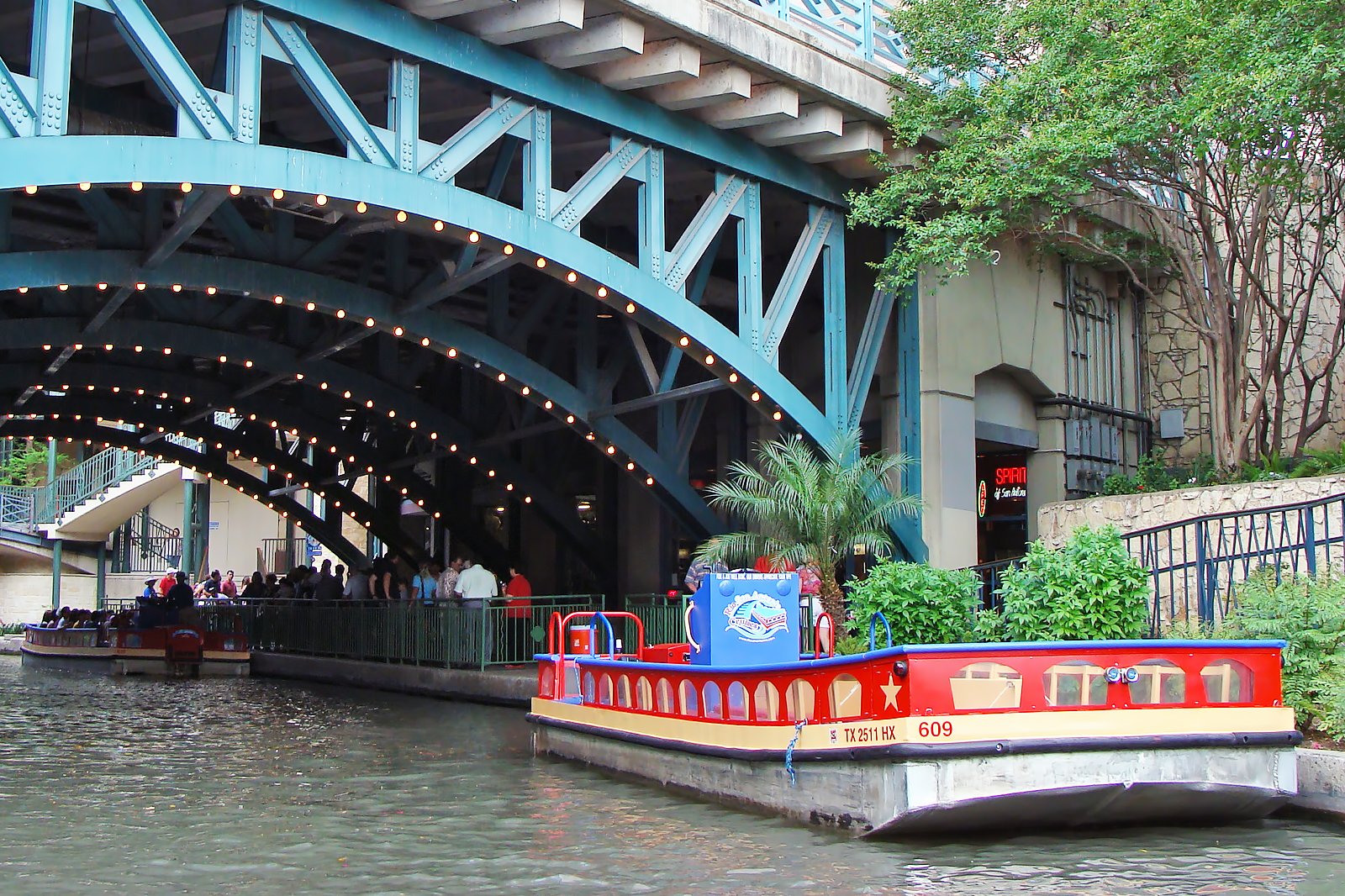 Taxis can be found around major hotels and close to popular tourist areas.
Payment of the fare by credit card is usually possible but it's better to ask the driver before you get in.
It's common to give a 10-15% tip to the taxi driver.
Uber, Lyft and Wingz apps can be used to hail a taxi in San Antonio.
Insider tip:
If you just need to get from point to point along the Riverwalk, hop on a river taxi.
A 1-day ticket usually works out cheaper than single tickets on the river taxis, especially if you're expecting to explore.
photo by Zereshk (CC BY-SA 3.0) modified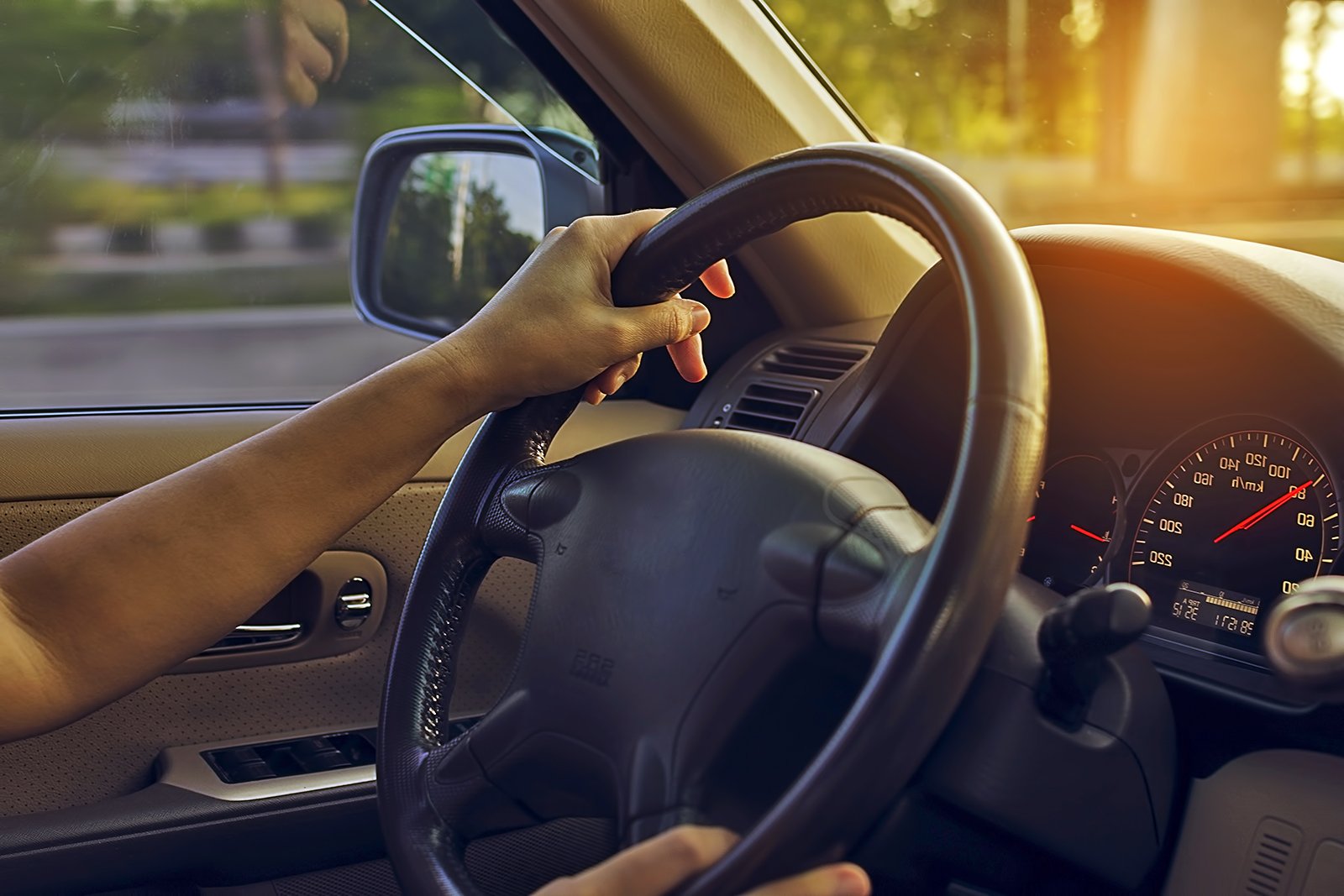 If you come to town by car, you can park downtown in one of the many paying parking lots.
Insider tip:
If you park in the south of the city, around King William Road, it's free and only a short bus ride from Downtown.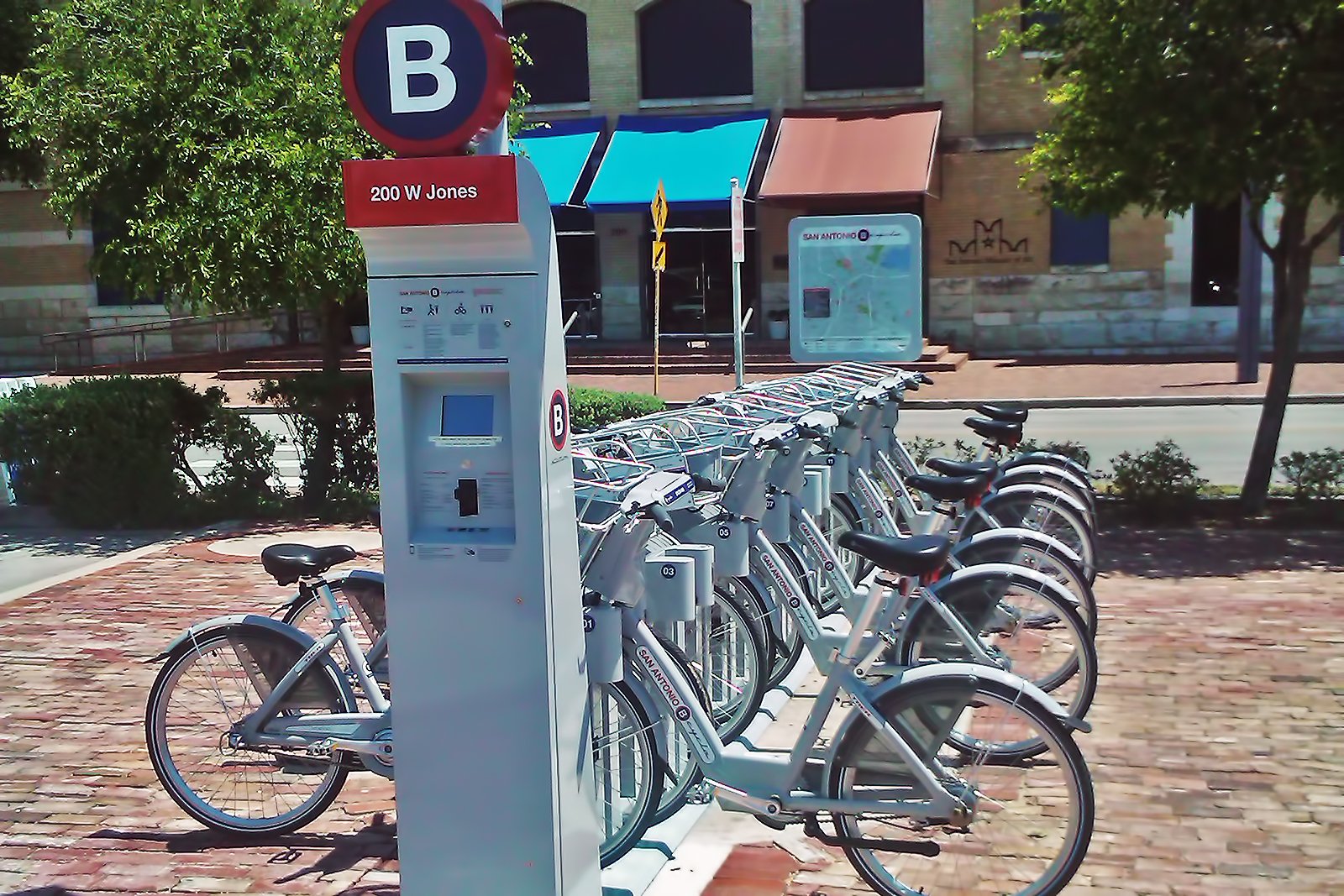 B-Cycle is San Antonio's bike sharing system.
Just download the B-Cycle app or go to a docking station and purchase a 24-Hour Pass.
Once registered, just type your code into the keypad on any dock to unlock the bike.
photo by Steven Perez (CC BY-SA 2.0) modified
9
What are the main annual events in San Antonio?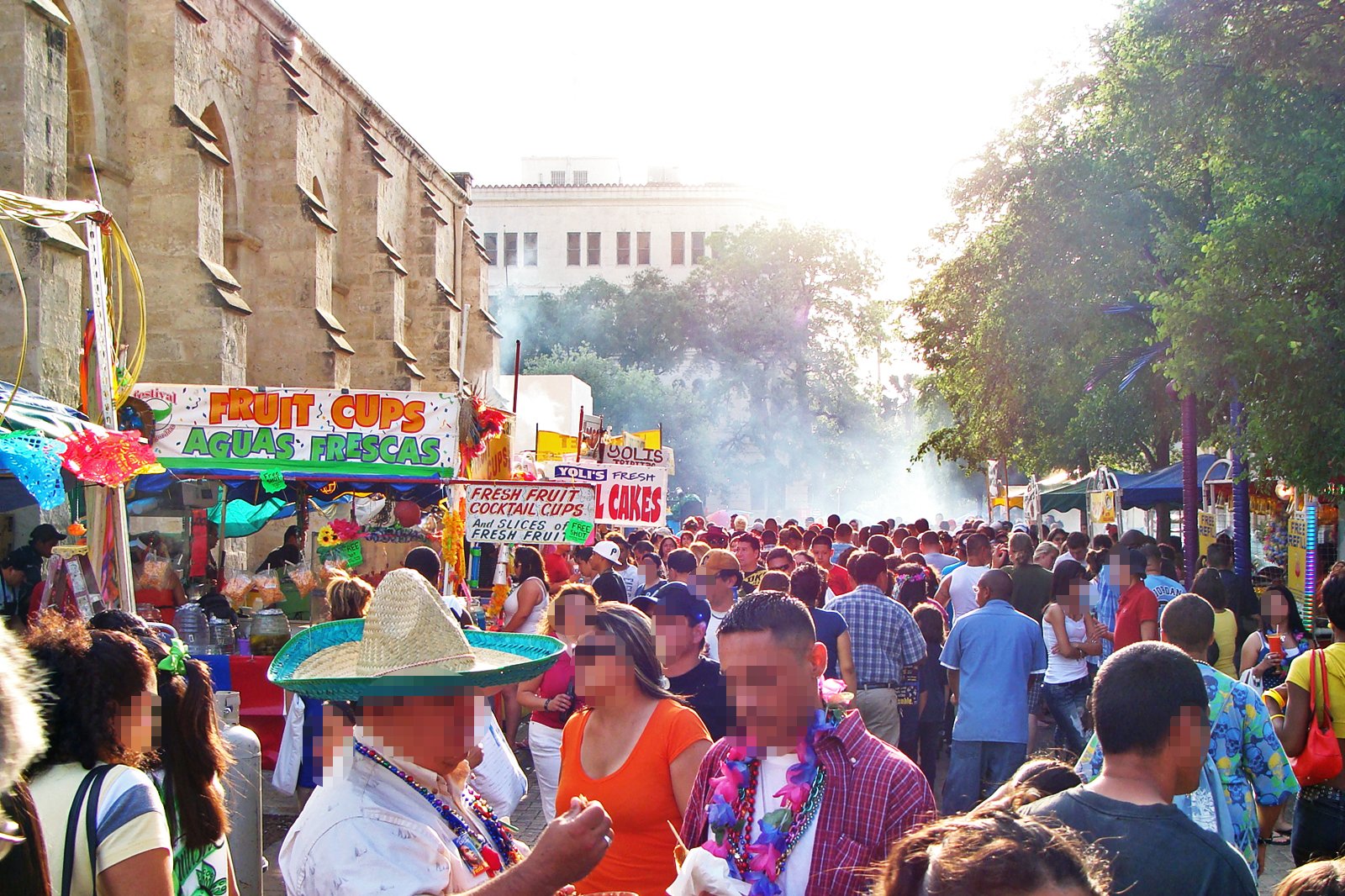 San Antonio Stock Show & Rodeo
What: The San Antonio Stock Show & Rodeo is one of the largest events held in San Antonio. It celebrates the traditional Texas culture through cattle contests and impressive rodeo shows.
When: Mid-February
Where: AT&T Center/Freeman Coliseum
Fiesta San Antonio
What: Fiesta San Antonio remembers the historical battles of the Alamo and San Jacinto. Over 100 events are held during 2 weeks, including street and river parades, live music and cultural performances, local food sampling and more.
When: Mid- to late April
Where: At various locations throughout San Antonio
Texas Folklife Festival
What: The Texas Folklife Festival pays tribute to Texas' diversity through arts and crafts, music, authentic ethnic cuisine, and dance from the many countries that make up the rich heritage of Texas.
When: Early June
Where: Institute of Texan Cultures, UTSA Hemisfair Campus
El Dia De Los Muertos (Day of the Dead Festival)
What: San Antonio's Mexican community celebrates one of the most popular Mexican holidays. Expect parades, music and cultural events, and delicious Mexican street food.
When: Early November
Where: All over the city
photo by Zereshk (CC BY-SA 3.0) modified
Back to top