Pearl District in San Antonio
A Trendy Alternative to the San Antonio River Walk
The Pearl District is a former industrial area north of Downtown San Antonio that's been transformed into a hip, vibrant neighbourhood. Taking its name from the former Pearl Brewhouse (built in 1894 and was once the largest brewery in Texas), the 16-block district now contains a huge and varied array of shops, restaurants, bars, coffee shops and more.
If you're looking for a place to hang out, grab something to eat, and soak up the San Antonio atmosphere, the usual first choice would be the famous River Walk. The Pearl District is kind of like the hipster equivalent – an up-and-coming alternative that's not as famous but is arguably cooler, more authentic and a little more old-school.
Pearl District in San Antonio - one of the highlights of 10 Best Things to Do in San Antonio, Texas and 10 Free Things to Do in San Antonio (Read all about San Antonio here)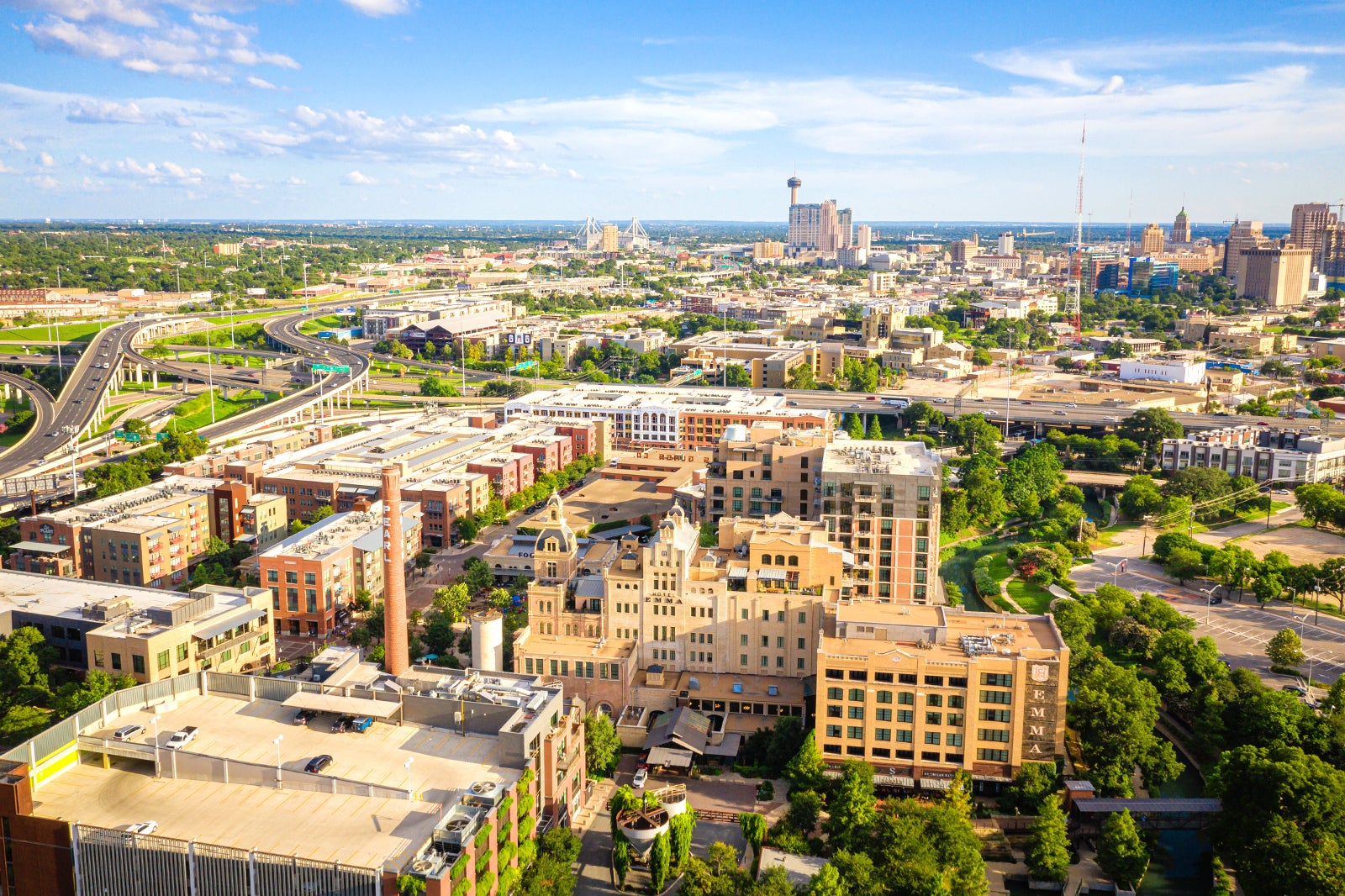 What are the highlights of the Pearl District in San Antonio?
The Pearl Brewery itself closed in 2001 before reopening as the district's star attraction – the Hotel Emma. The 146-room boutique hotel takes its name from Emma Koehler, who ran the brewery after the death of her husband Otto in 1914. Incidentally, the iconic Pearl Beer is still being produced, but it's now brewed by the Oasis Texas Brewing Company in Austin.
A regular highlight of the Pearl District is the Pearl Farmers Market, which takes place on Saturday mornings. Vendors selling farm-fresh produce, honey, baked goods, dairy and other tasty treats set up their stalls on the pedestrianised street and tables are provided so that you can enjoy your purchases immediately. There's also the creative option of ordering online for curbside pickup.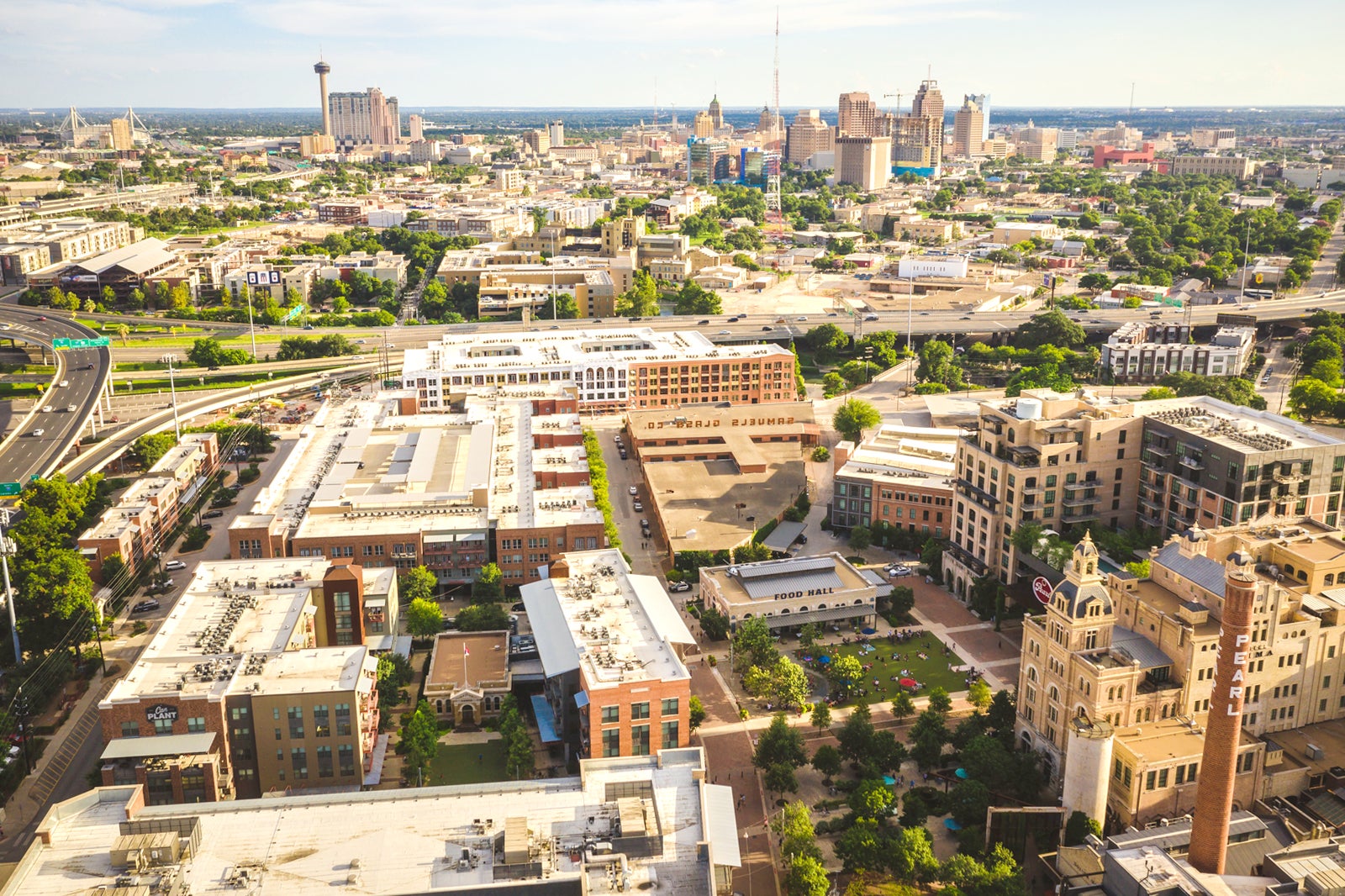 Where to eat and drink in the Pearl District?
If you happen to be visiting on a day when the Pearl Farmers Market isn't running, you will still be spoilt for choice when it comes to places to eat. The selection of dining options here is pretty eclectic, giving you a lot of variety of cuisines and costs.
Noteworthy highlights include The Bottling Department – San Antonio's first food hall, which itself offers a range of cuisines from local to Japanese and Caribbean. Among the standout standalone restaurants, you'll find Bakery Lorraine serving fresh French pastries, Botika dishing out a remarkable fusion of Latin American and Asian flavours, Green Vegetarian Cuisine creating veggie-friendly versions of Southern comfort food, La Gloria providing a taste of Mexico and Lick Honest Ice Creams for dessert.
The Pearl District also a campus of The Culinary Institute of America, one of only a few in the entire country. You can either take a cooking class yourself or eat at Savor, which is run by the institute's students.
As for nightlife, some of the Pearl District's eateries remain open well into the night, with happy hour deals and a great evening atmosphere. The Boiler House Texas Grill & Wine Garden and Southerleigh Fine Food & Brewery are both excellent choices.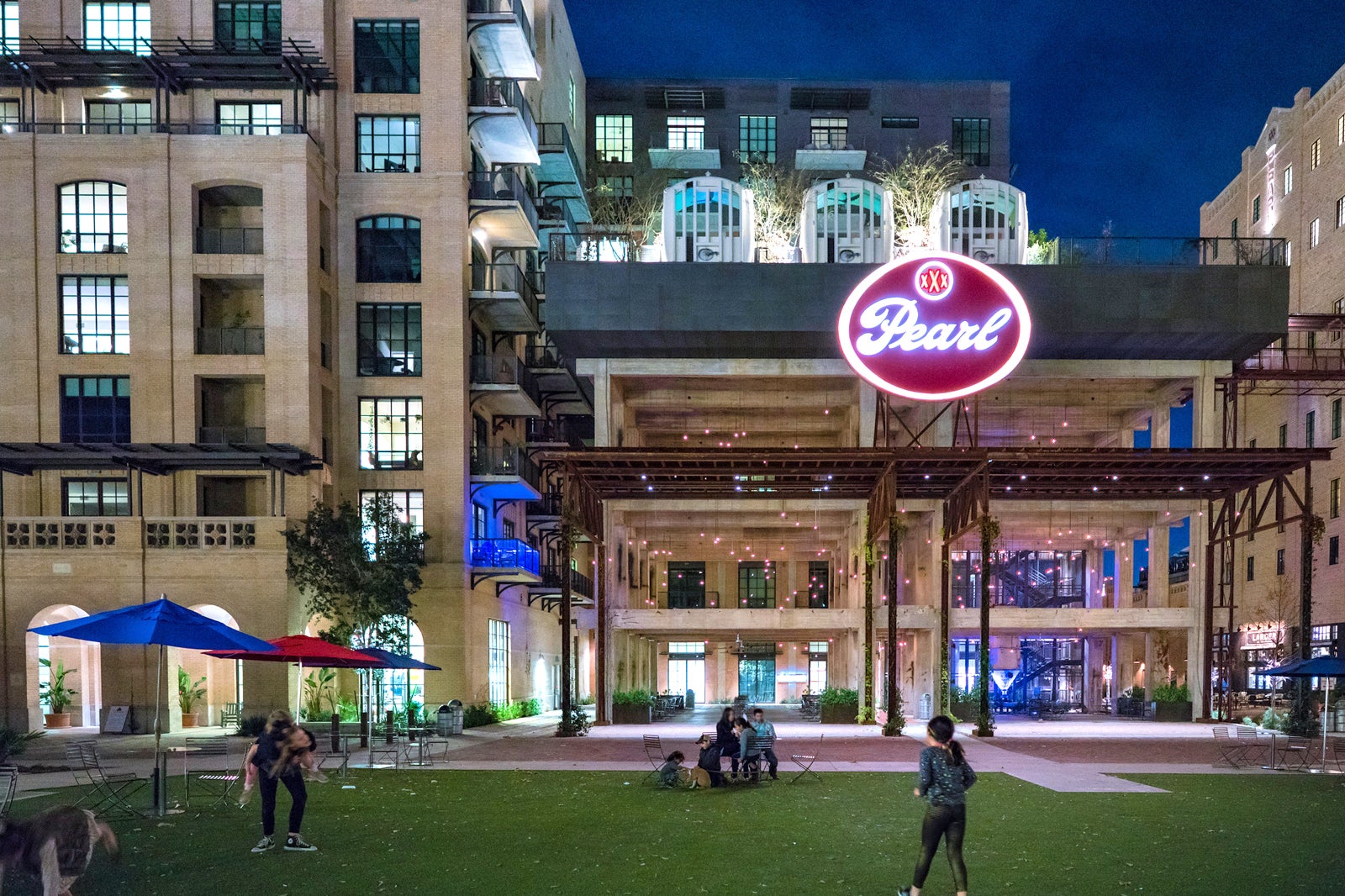 Where to shop in the Pearl District of San Antonio?
Aside from food, the Pearl District is known for its unusual boutique shops. The 22-acre area has plenty of places to buy various kind of clothing, books, gifts, home décor, art, jewellery, and more.
Standout stores include The Twig Book Shop, which has a remarkable range of books in a compact space, and The Sporting District, which specialises in menswear and general lifestyle goods for men. There's also a women's equivalent of The Sporting District called Niche.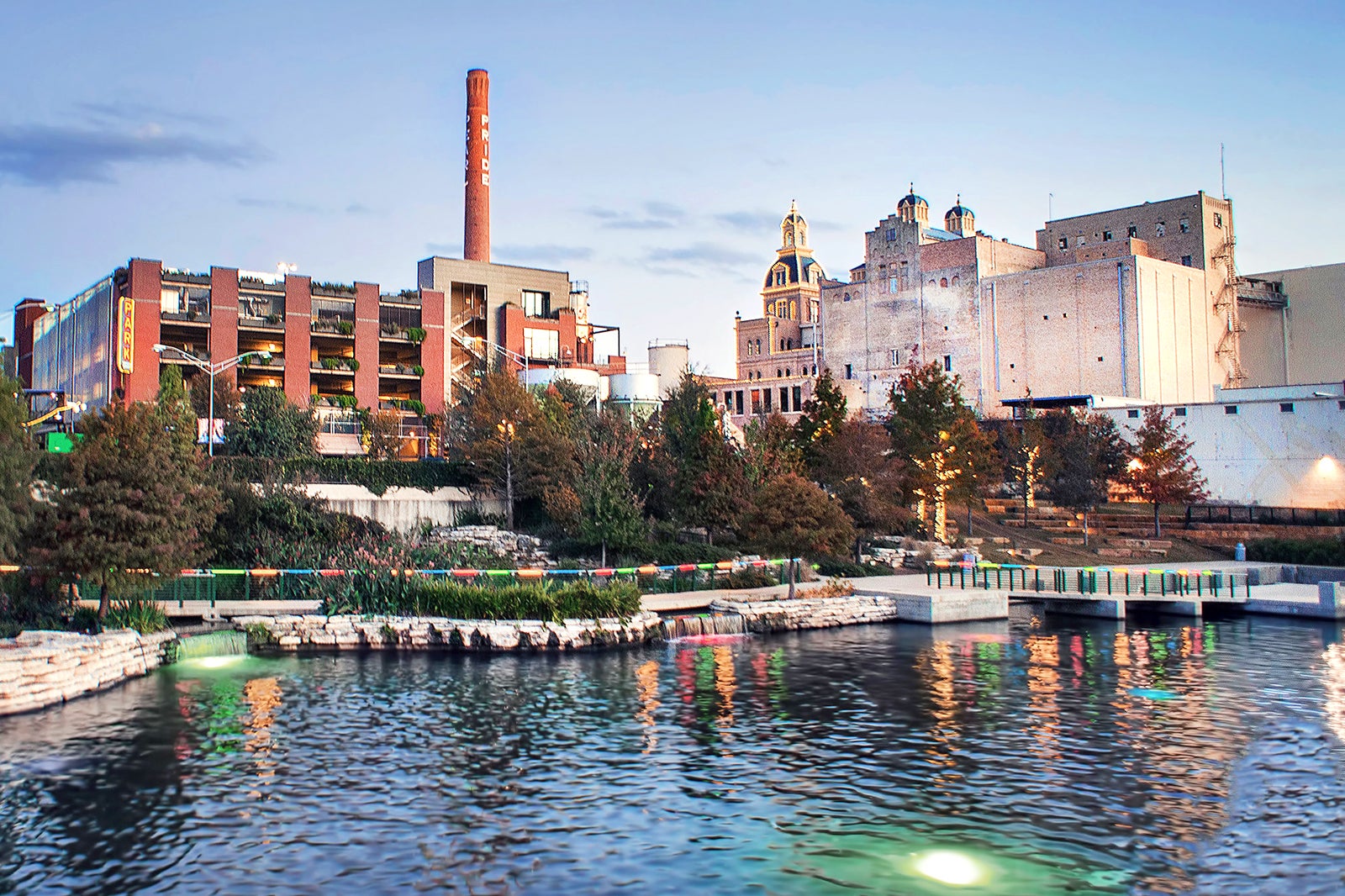 Good to know about the Pearl District in San Antonio
The Pearl District is right by the San Antonio River, about 1.4 miles northeast of the River Walk. Located on the other side of the Interstate, it's a relatively small but very relaxing neighbourhood with plenty of green spaces where live bands occasionally play.
There's plenty of parking around the Pearl District, but you can get there by bus. Routes 10, 14 and 20 all stop near the area.
Pearl District in San Antonio
Back to top