10 Reasons to Pick Orlando for Your Next Vacation
How to Convince Anyone That Orlando is The Best Vacation Spot on Earth
If you're looking for the ultimate holiday destination, Orlando has it all. This central Floridian city has been purpose-built for tourism and, regardless of your age or interests, there's a wealth of unforgettably fun things to do.
Rightly renowned as home to the world's greatest theme parks, the fabulous shows and rollercoaster rides of Disney and Universal (and all the rest) could fill an entire vacation on their own. But the unique wilderness, fantastic beaches, as well as the friendly nature of the locals, also play their part in making Orlando the ultimate place to kick back and have the time of your life.
This is by no means an exhaustive list – in fact, it's barely scratching the surface of all the things there are to see and do. Even so, read on to discover our top reasons why you should choose Orlando for your next vacation.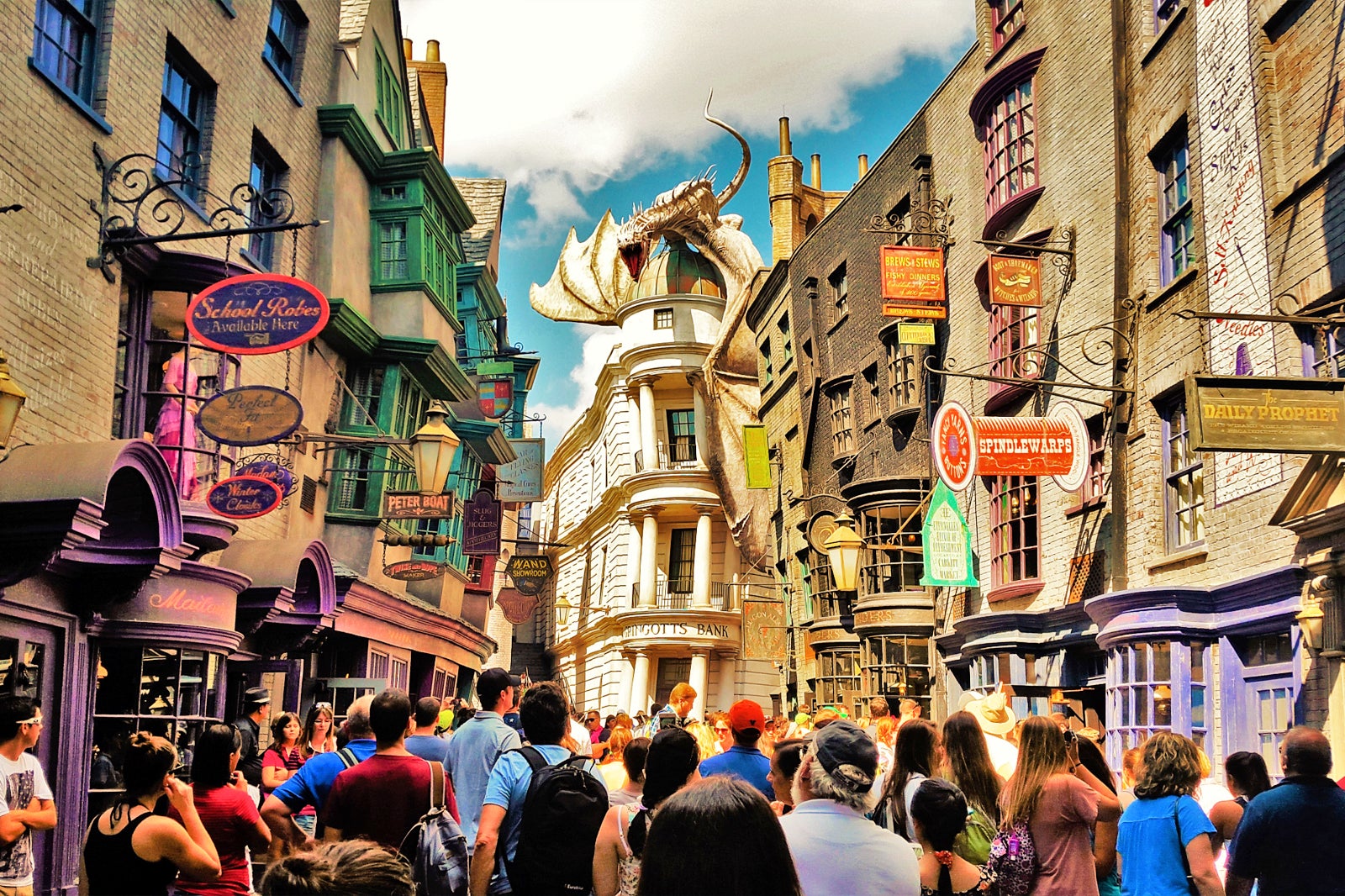 Orlando is the theme park capital of the world. There are at least 32 different theme parks (and growing) in and around the city, with Walt Disney World and Universal Orlando being the most well-known. Other popular choices include Busch Gardens and Legoland. New and exciting attractions debut almost every year, with increasingly more ambitious projects arising all the time.
Read more
2
Unique hotels you'll never find anywhere else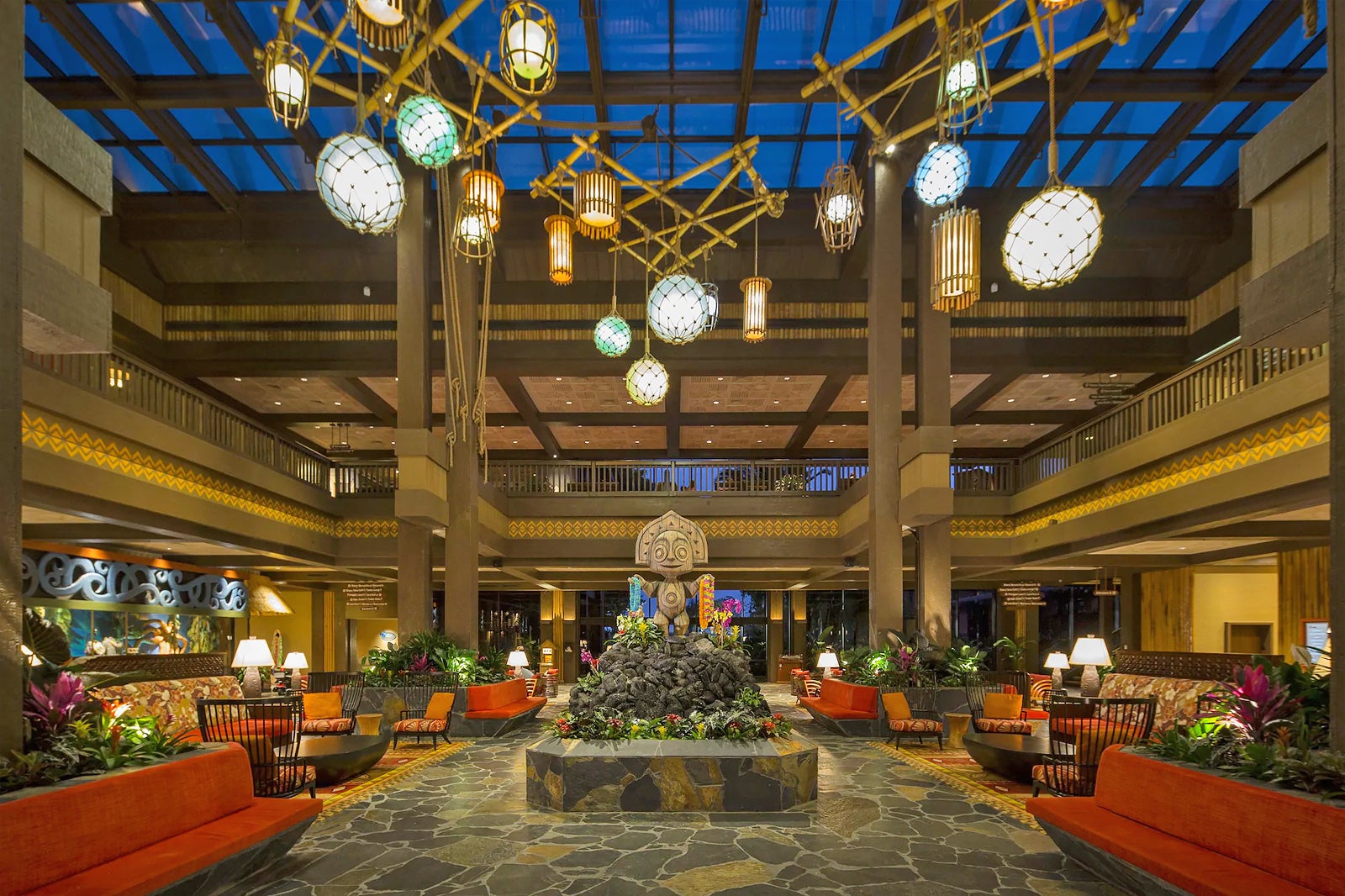 From a hotel that lets you rock through the decades of popular music to a stay in a Polynesian village and even a lodge straight out of the African Savannah, Orlando's range of accommodation trumps pretty much anywhere else in the world.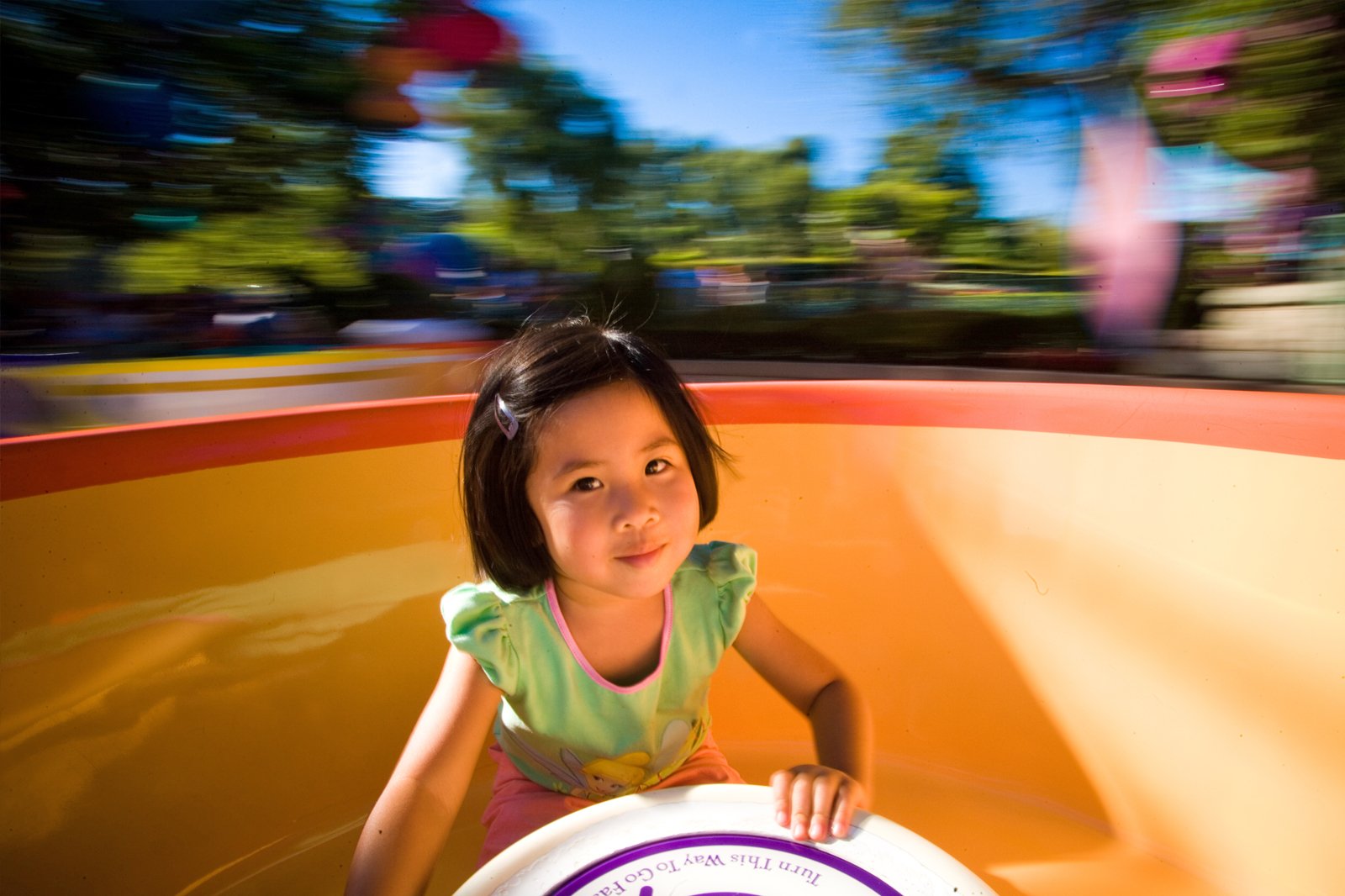 Orlando is perhaps the greatest family-friendly destination in the world. Small children, teens, adults, grandparents and everyone in between need not look very far to find something catering to their tastes. Disney's magical attractions aside, the variety of world-class shopping, outdoor adventures and bountiful nightlife leaves no shortage of fun for everyone – no matter what stage of life they're in.
Read more
4
Embraces the holiday seasons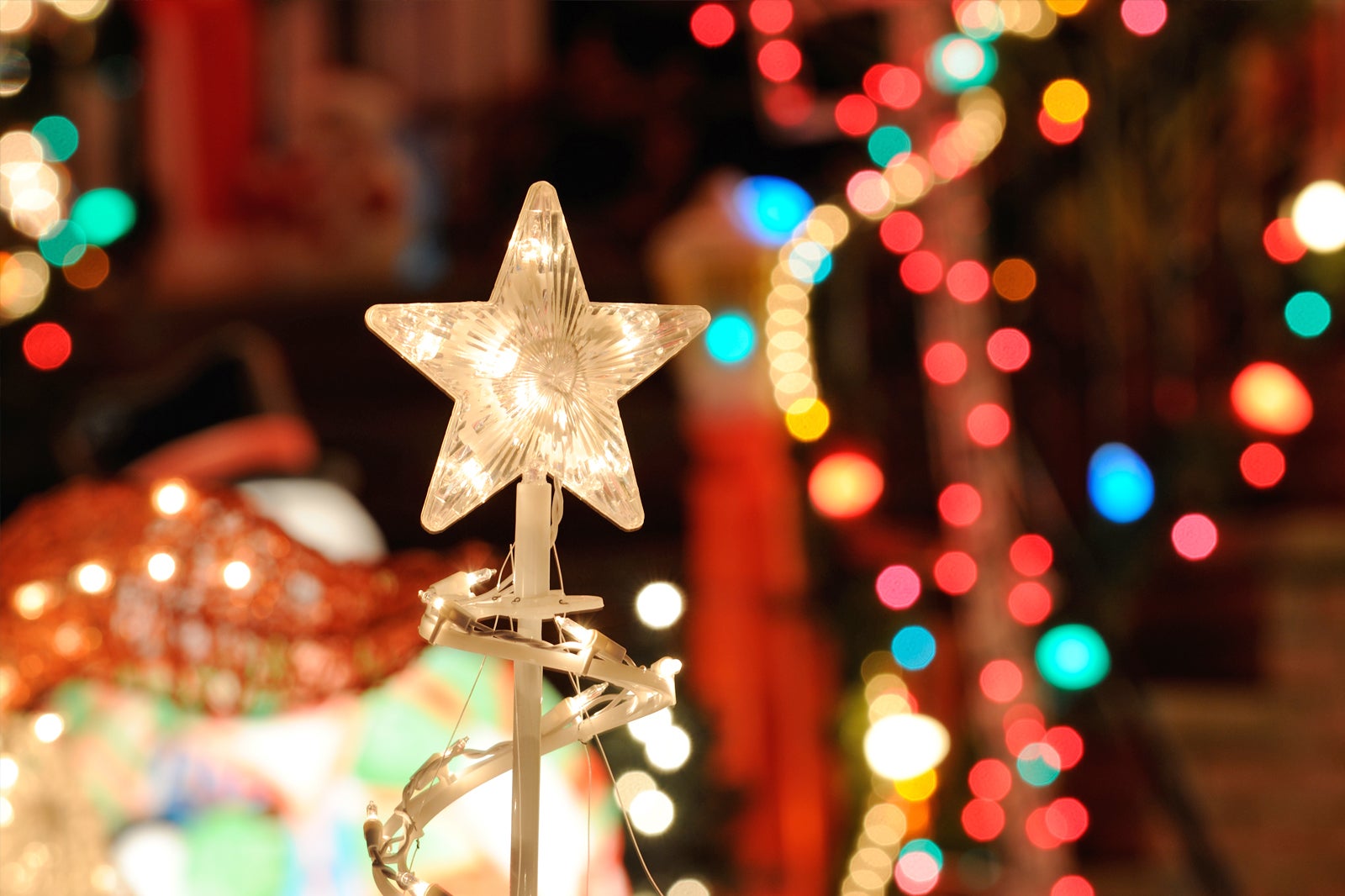 All major holidays are celebrated in Orlando and it's an amazing place to be during any of the year's major holidays. Most notable are Halloween Horror Nights and Mickey's Very Merry Christmas Party.
5
Year-round beach weather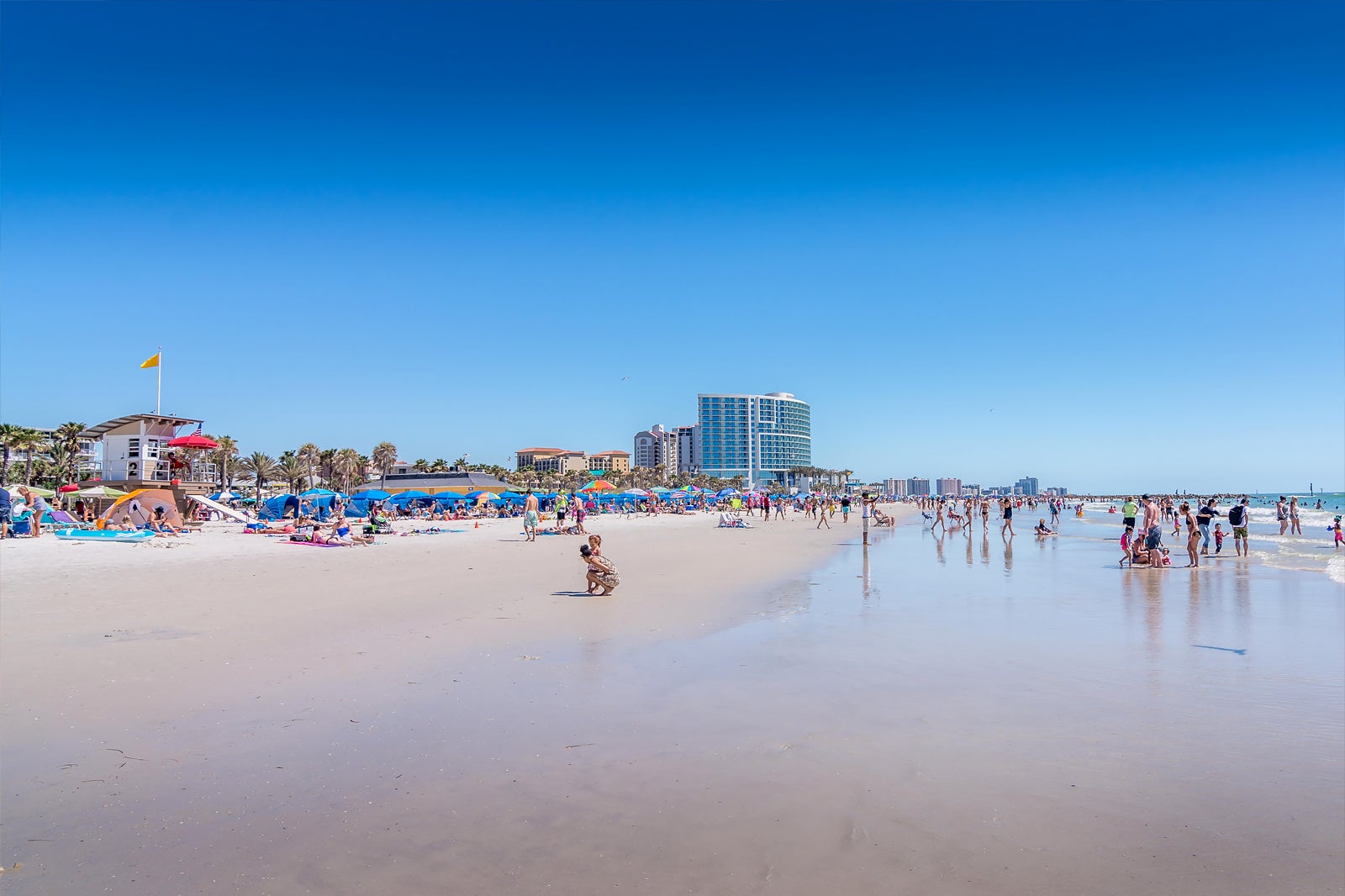 Orlando is called The City Beautiful for a reason. The tropical climate makes almost every day feel like a holiday down here, and there are several famous beaches a short drive away. Orlando is right in the centre of Florida, allowing you to reach most beaches in about an hour.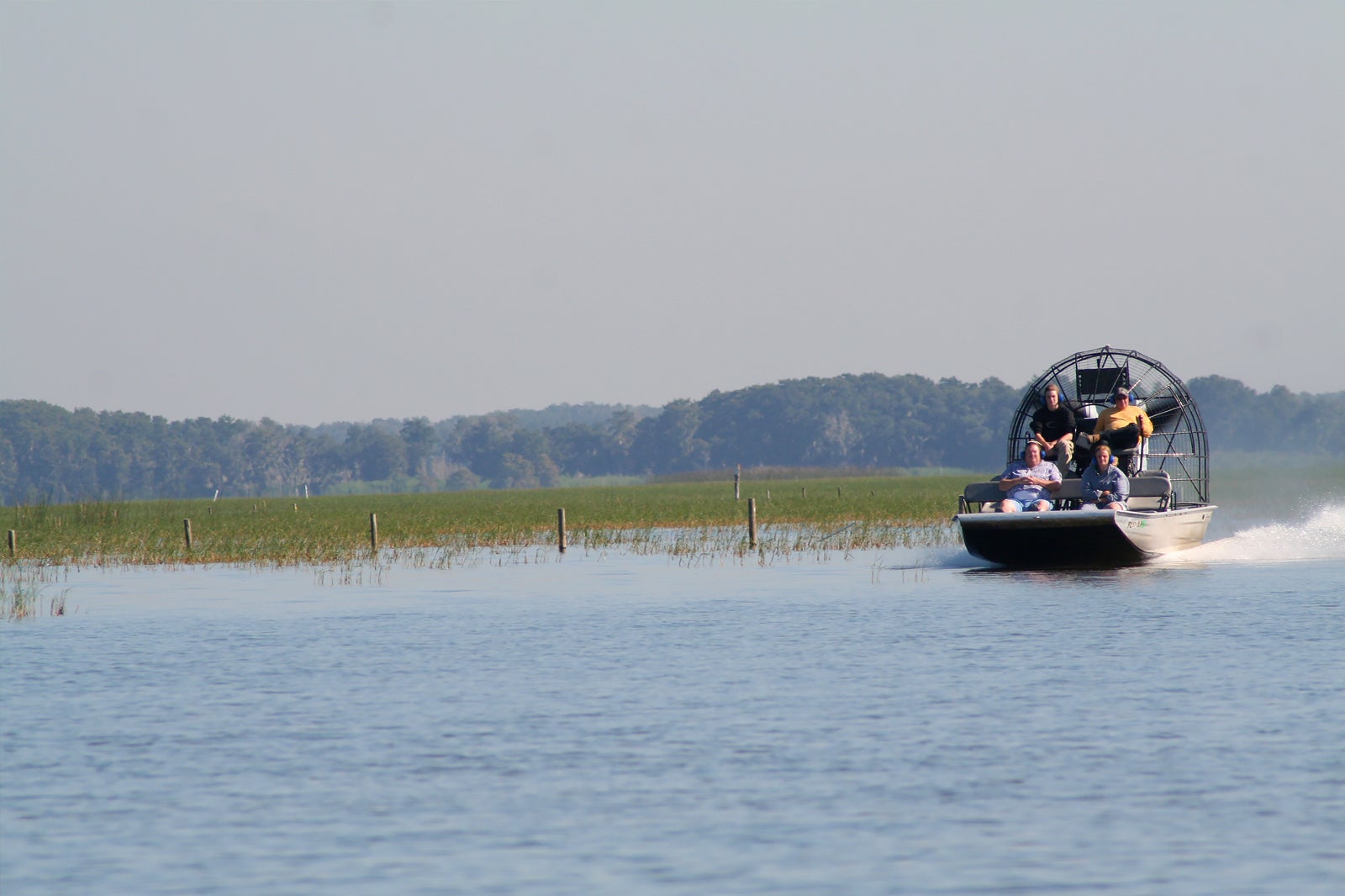 Orlando is the perfect destination for anyone looking to try a new watersport, tour the Florida Everglades or partake in exciting animal encounters. From parasailing and wakeboarding to tubing and knee-boarding, Orlando Watersports Complex has all outdoor watersports covered. For those looking to explore nature, Orlando offers a wide variety of Florida Everglades tours, letting you explore the swamplands and all of its natural inhabitants.
Read more
photo by Ed Schipul (CC BY-SA 2.0) modified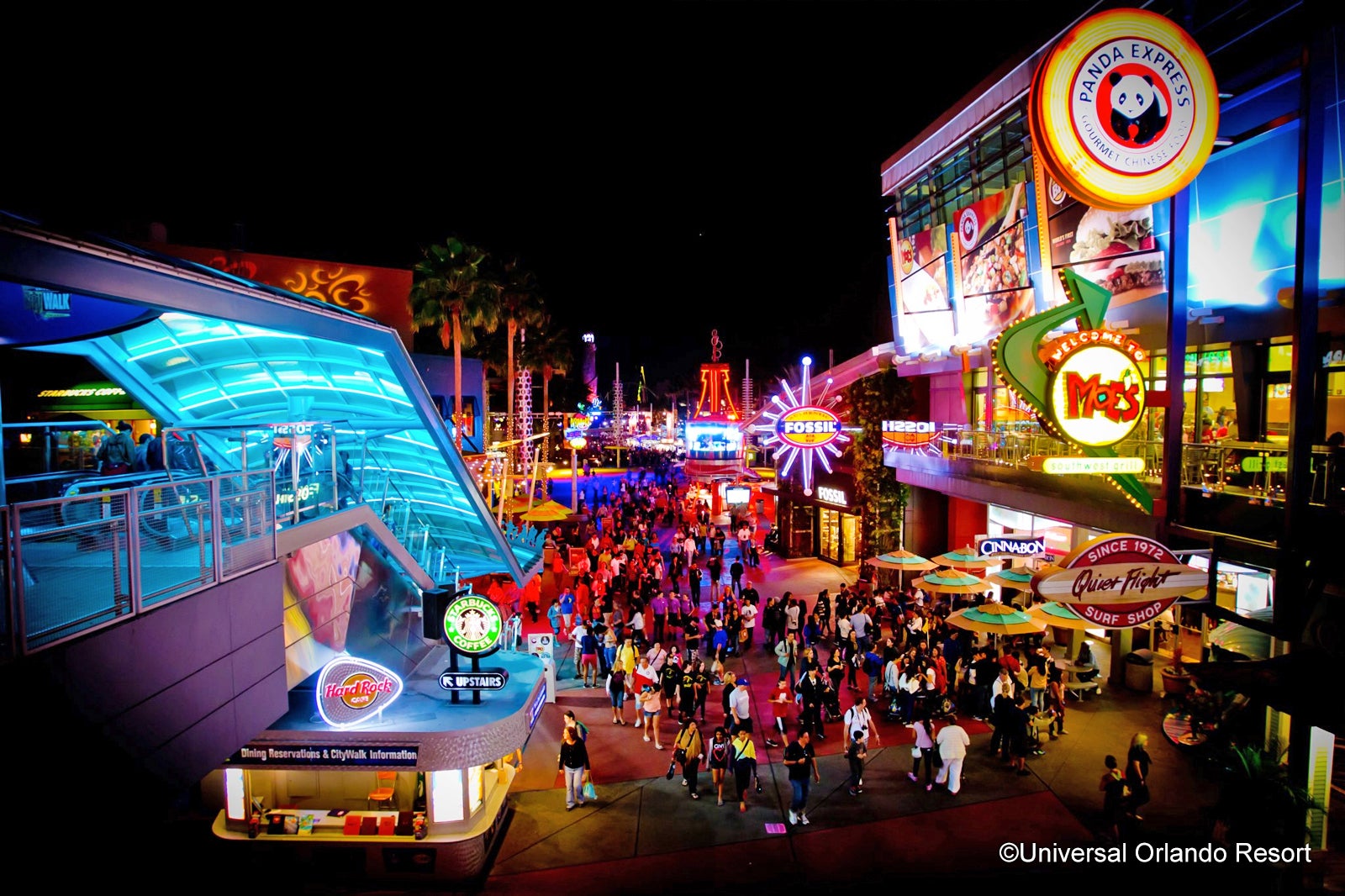 Adult-only or family fun, Orlando knows how to party through the night. For families with young children, Disney Springs is the perfect night outing. They feature live entertainment, a movie theatre, mini-golfing and even a bowling alley. For nightlife catering to the adults, head over to International Drive and CityWalk Orlando. Both feature various bars and clubs strictly for those over 21 years old. For a more local flavour, check out Wall Street Plaza in the downtown area of Orlando.
Read more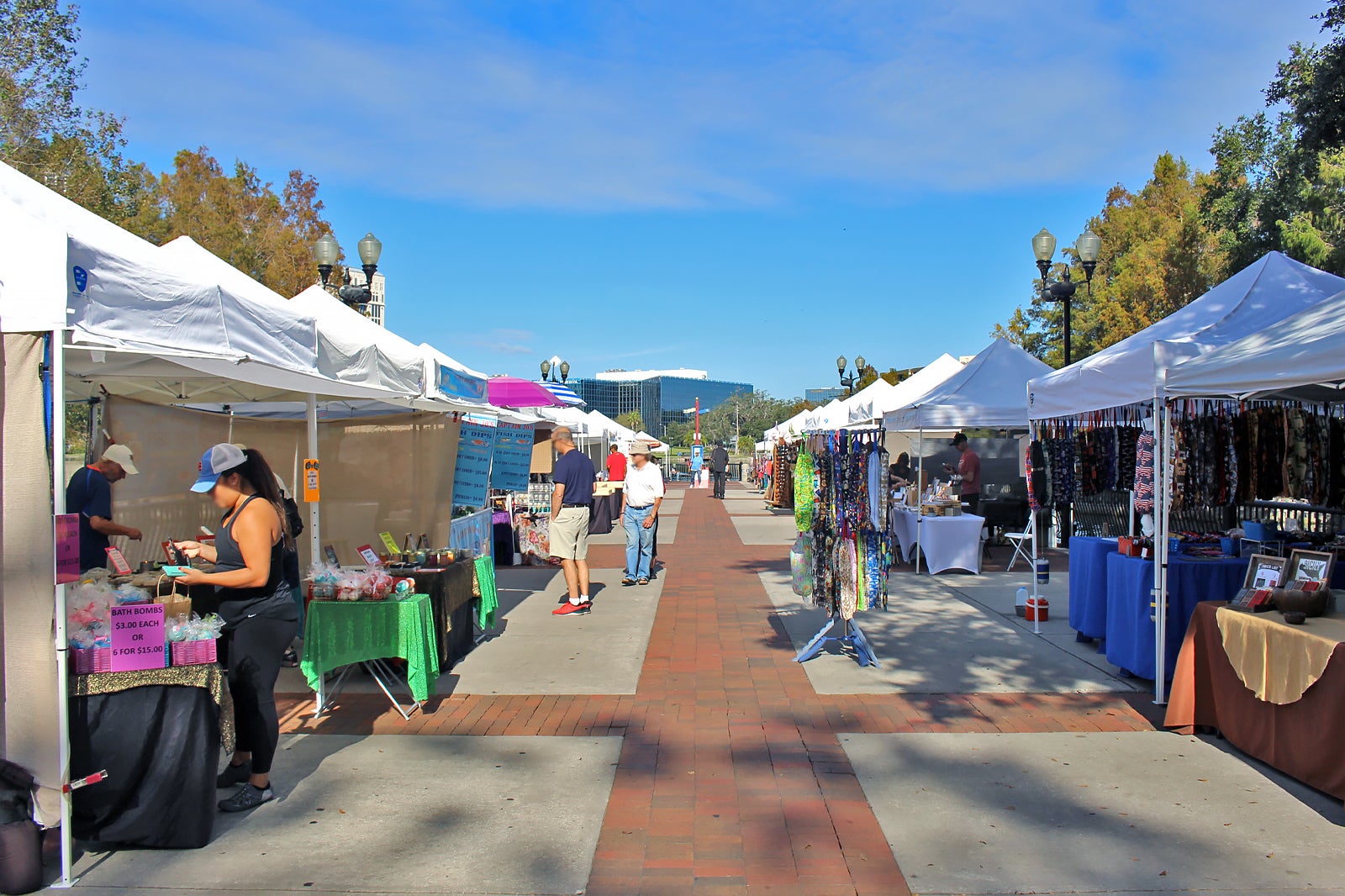 A visit to Orlando doesn't only have to consist of expensive theme park tickets. Harry P. Leu Gardens and the Sunday Farmer's Market are free alternatives that are fun for the whole family. Various museums also offer free entrance on specific days of the week. Free events are continually held throughout the city, too.
Read more
photo by Michael Rivera (CC BY-SA 4.0) modified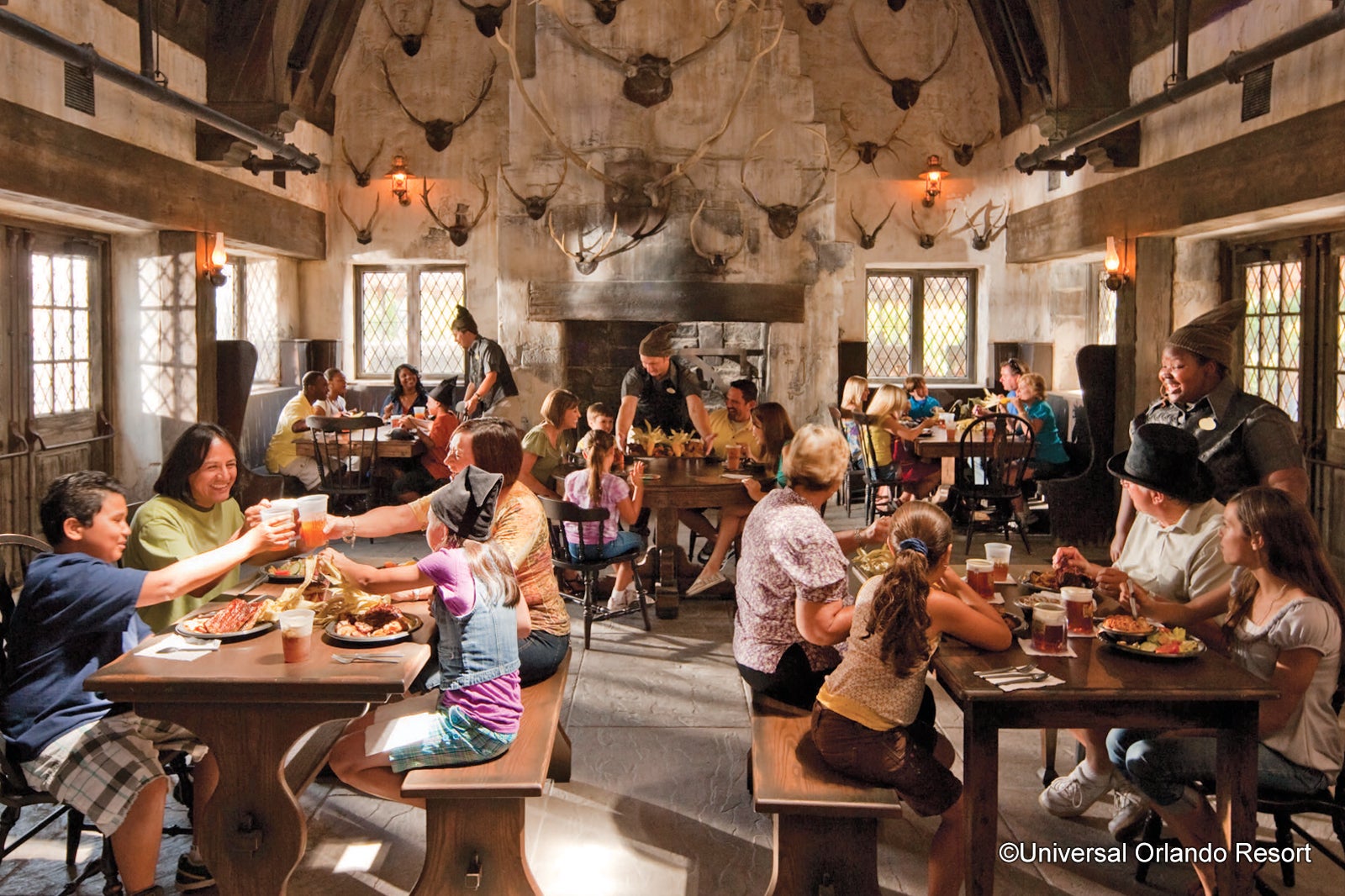 T-Rex Café, Cinderella's Table and The Three Broomsticks Inn are just a few of the otherworldly restaurant offerings available in Orlando. Walt Disney World offers character dining, in which you can have breakfast, lunch or dinner with your favourite Disney characters, and dinner shows allow you to be a courtesan in a medieval jousting match or a detective helping to solve a murder mystery. Meal times are a lot more interesting in Orlando!
Read more
10
World-class luxury destination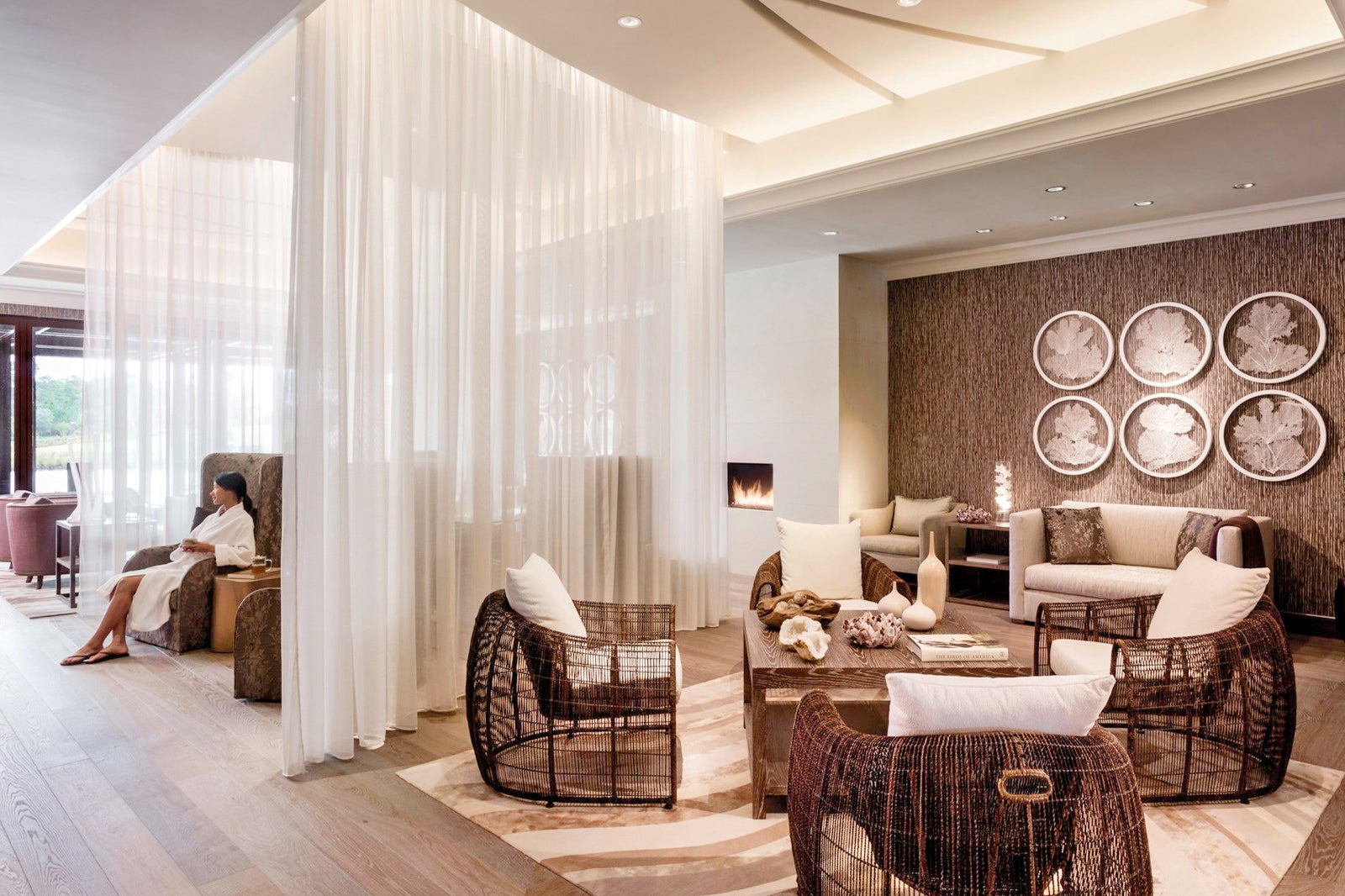 For those looking for a bit of upscale relaxation, Orlando has plenty to offer. There are over 150 golf courses in Orlando, including the Grand Cypress Gold Course, designed by famous professional golfer Jack Nicklaus. Indulgent spas in Orlando are also readily available, offering services such as mud facials, oil massages and all-inclusive hair salons.
Back to top