Houston Travel Essentials
Useful Information to Help You Start Your Trip to Houston
Our Houston Travel Essentials lays out the essential information you need to help planning your trip to one of the most popular destinations in the USA. No matter how frequently you travel, some questions will always need answers: What's the weather like? How can I get from the airport to my hotel? What currency and type of plug do I need? We have all these answers plus other basic info about the best time to go, getting there, getting around, and a few useful travel tips.
It's all compiled in this Houston Travel Essentials. After reading this short and easy-to-read guide, you will be a little more prepared to start your trip in Houston, Texas.
1
When is the best time to travel to Houston?
Houston has a humid subtropical climate, with average temperatures ranging from 53ºF in winter to 84ºF in summer.
Rainfall is evenly distributed throughout the year, with an average of 8-10 rainy days per month.
The warmest time of the year is from April to October.
February-April is the most popular time to visit but also peak tourist season, so expect hotel and flight prices to rise accordingly.
September-November is also a great time to visit, but it's still hurricane season so the weather can be unpredictable. The upside of this period is that you'll avoid the summer crowds, and flight and hotel prices are slightly more affordable than during peak season.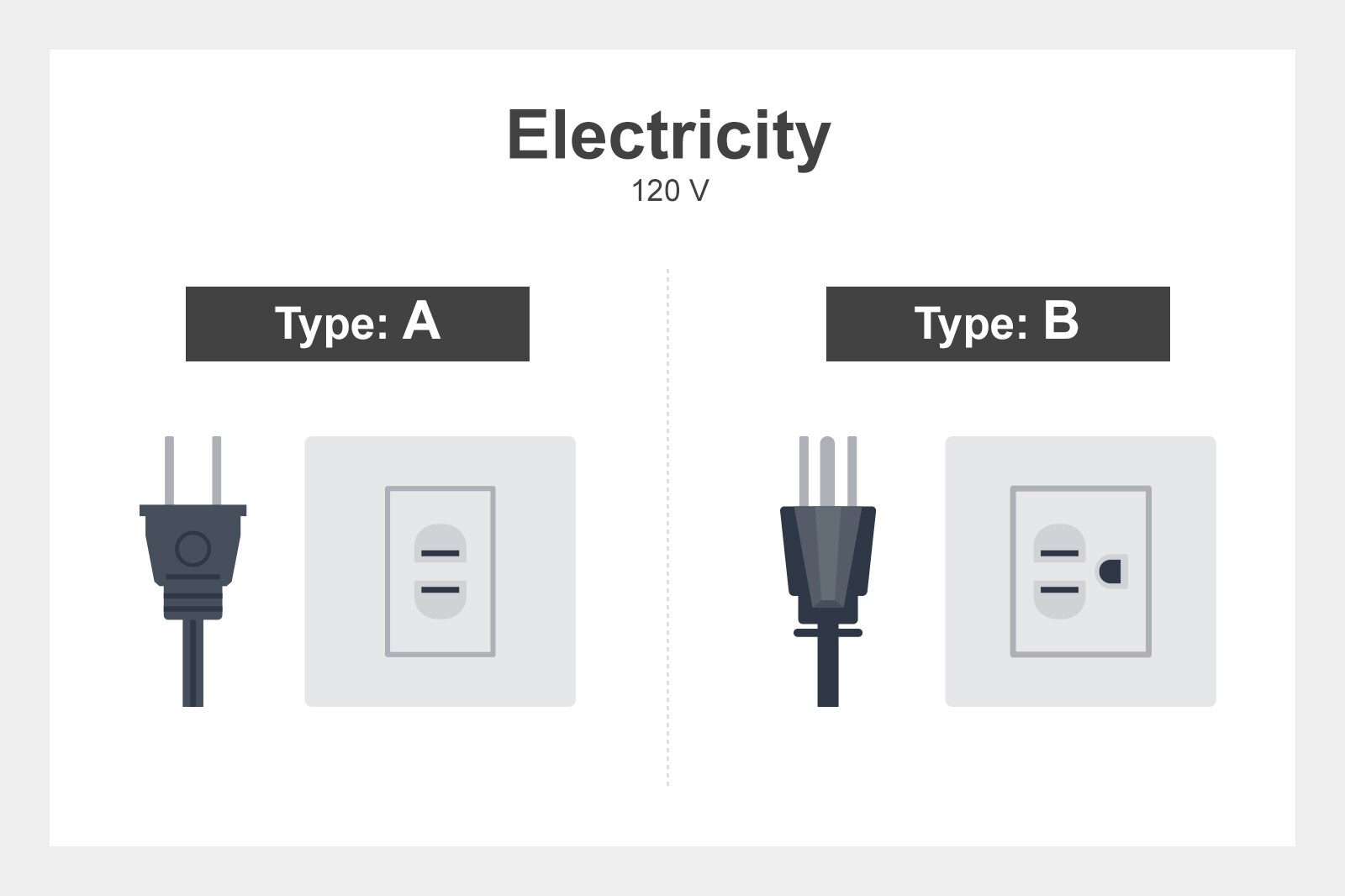 Languages: Primary: English; Secondary: Spanish
Plug types: A and B
Electricity: 120 V
Currency: United States Dollar (US$)
International dialling code: +1 713 (281, 832 and 346 are overlay codes for the same area)
Emergency telephone number: 911
3
How to get to my hotel in Houston?
George Bush Intercontinental Airport
Named after the 41st President of the USA, George Bush Intercontinental Airport sits 16 miles north of the city centre. Ranking amongst the 50 busiest airports in the world, it features no less than 5 passenger terminals. You'll find a good choice of dining and shopping options at George Bush Intercontinental Airport, as well as facilities including banking and currency exchange services. There are several transfer options to reach central Houston:
A taxi takes around 40-50 minutes. Taxi ranks can be found outside the arrivals level of Terminals A, B, C and E.
You can also use Uber, Lyft and Wingz apps from George Bush Intercontinental Airport.
Shared shuttle minivan services are at hand to get you downtown. It takes around 40-50 minutes. Shuttle bus counters can be found in each terminal, just follow the "Ground Transportation" signs.
The Metrobus takes around 80 minutes. It's the cheapest way to reach central Houston. The Metrobus stop is outside the baggage claim area of Terminal C.
If you want to hire a car, take the free shuttle bus to the Rental Car Centre. In each terminal, follow the "Ground Transportation" signs – exits are marked with a "Rental Car" sign. Look for blue and white buses marked "Rental Car Shuttle".
William P. Hobby Airport
William P. Hobby Airport is the secondary airport in Houston. It sits roughly 11 miles southeast of the city centre. It's served mostly by domestic flights and a few international ones. There are several transfer options to reach Downtown Houston:
A taxi to the city centre takes around 20-30 minutes. The taxi ranks can be found in Curb Zone 2.
You can also use Uber, Lyft or Wingz apps which usually are slightly cheaper than a standard taxi. The pick-up point is in Curb Zone 5 outside Arrivals Level.
Shared shuttle minivans can get you downtown in around 20-30 minutes. Shuttle minivan counters can be found in the baggage claim area. The minivans depart from the Curb Zone 3 and 4.
The Metrobus 40 can take you downtown in around 1 hour. The bus stop is on Airport Boulevard, 1,500 ft northwest of the terminal. It's the cheapest way to reach central Houston.
If you want to hire a car, take the free shuttle bus at hand to get to the Rental Car Center. The bus stop is in Curb Zone 1.
If you come to Houston by train
If you happen to be in Texas already, you might be using the Amtrak Station, served by Sunset Limited.
You can also get to Houston by connecting from the Texas Eagle at San Antonio.
The station is right in the heart of the city and you can usually get a taxi near the exit.
Bus stops can also be found at walking distance of the station on Franklin Street.
photo by Katie Haugland Bowen (CC BY 2.0) modified
4
How to get around Houston?
Downtown Houston can easily be explored on foot. It's safe and hosts landmarks and attractions such as the Downtown Aquarium, the Theatre District and the Police Museum within a 1.5-sq-mile area. For longer journeys, a good range of convenient and affordable public and private transport services is available.
Metro is the name of the company that operates bus and light-rail networks throughout the city.
You can purchase a Metro Day Pass which offers unlimited use of Metrobus and Metrorail services. The card is reloadable.
Tickets and passes are available in Metro RideStores, Metrorail platforms, on board all buses, participating retail locations and online.
The Metrorail Red line travels to Museum District and NRG Park, then Downtown
The Metrorail Green line calls at the central stations and the Theatre District
The Metrorail Purple line connects both Texan Southern University and the University of Houston.
Greenlink buses are run by Metro. They are an environmentally friendly way to circulate throughout Downtown Houston.
They connect the city's more popular areas Monday through Friday, from 6.30 am to 6.30 pm.
The Orange Route, its sister line, runs Thursday and Friday from 6.30 pm to midnight and connects the Theatre District and the Historic District.
7
Ride The Houston Wave jitney at night
The Wave is a popular way to discover Houston nightlife without having to worry about driving and parking.
It's a jitney service that calls at all the best night spots in Downtown Houston, and also offers a variety of tour experiences.
Look out for a taxi at ranks dotted across the city, outside major hotels and transport hubs.
You can hail a cab down on designated streets.
You can call taxi companies such as Yellow Cab Houston (713-236-1111), OnCabs Houston (832-648-4111) or Houston VIP Taxi (281-616-5838).
You can also use Uber, Lyft, Wingz or other local taxi apps.
Payment of the fare by credit card is usually possible but it's better to ask the driver before to get in.
It's common to give a 10-15% tip to the taxi driver.
Houston has its very own bike-sharing service, known as Houston Bcycle. It's an inexpensive way to explore the city centre.
Members of the program can either sign up at a rental station or online, while leisure users can also pick up a bike from around 30 rental stops.
10
What are the main annual events in Houston?
Martin Luther King Jr Grande Parade
What: One of the largest parades held in the USA, the Martin Luther King Jr Grande Parade is held in honour of the iconic spokesperson and leader in the civil rights movement.
When: Mid-January
Where: Downtown Houston
Houston Livestock Show and Rodeo
What: One of the largest livestock show and rodeo in the States, Houston Livestock Show and Rodeo is a true celebration of local culture.
When: Late February–Early March
Where: Houston
WorldFest: Houston International Film Festival
What: Held since 1961, WorldFest is one of the major film festivals in the US. It's particularly interesting as it's dedicated to independent cinema and TV shows.
When: Mid-April
Where: Houston
Juneteenth Festival
What: The Juneteenth Festival is the celebration of the abolition of slavery in the state of Texas in 1865. Expect rodeos, street fairs, cookouts, historical re-enactments, contests and more.
When: June
Where: Hermann Park
Back to top