10 Free Things to Do in Atlanta
Atlanta for Budget Travellers
Atlanta is often ranked as among the least expensive cities in the US. This is somewhat close to the truth, as you'll see through this collection of free things to do in Atlanta. It's an ideal city destination for budget travellers and just about anyone looking to experience the "Big Peach" but frugal with their hard-earned dollars.
Atlanta's beautiful parks and great urban spaces are free for all to enjoy. Centennial Park, for instance, is where families with kids can easily spend fun hours. The art scene is alive in Atlanta, with museums that are free to visit on certain days, and with various neighbourhoods featuring indie art galleries and vivid street art. Read on to find out some of the great things you can do in Atlanta, at little to no extra cost.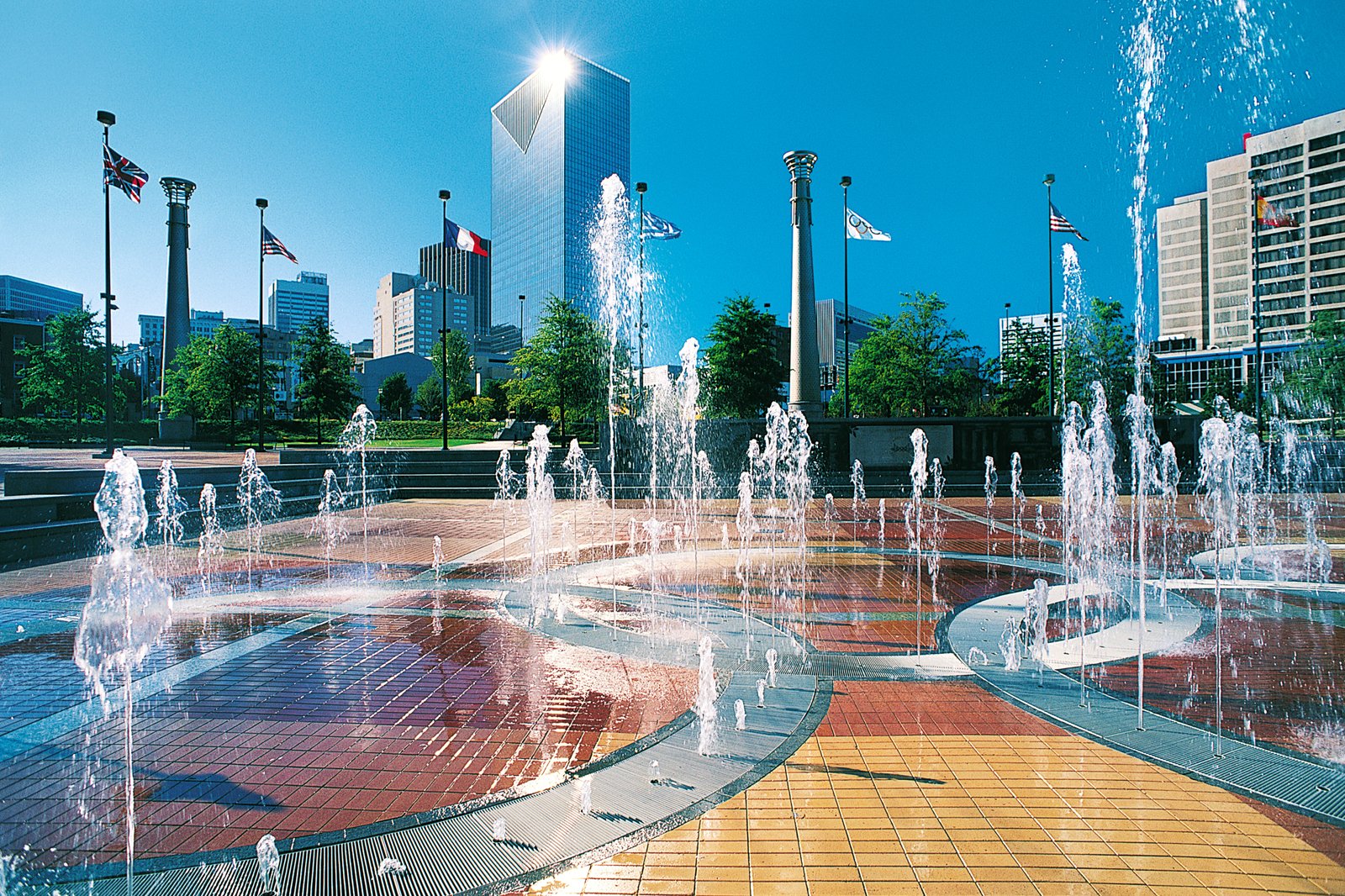 Atlanta's main urban space, the Centennial Olympic Park, offers beautiful grounds for all to enjoy. It's a great starting point for exploring the city's top attractions, such as the Georgia Aquarium, the World of Coca-Cola, and the SkyView Atlanta Ferris wheel that's just across the road. But if you're tight on budget, simply enjoying what the park offers will suffice. Its centrepiece, the Fountain of Rings, is where kids can splash about, and it puts on a free show, beautifully dancing in sync to well-known tunes and soundtracks.
Read more
Location: 265 Park Avenue West, Atlanta, GA 30313, USA
Open: Daily from 7 am to 11 pm
Phone: +1 404-223-4412
2
Fernbank Science Center
Natural history museum with hands-on exhibits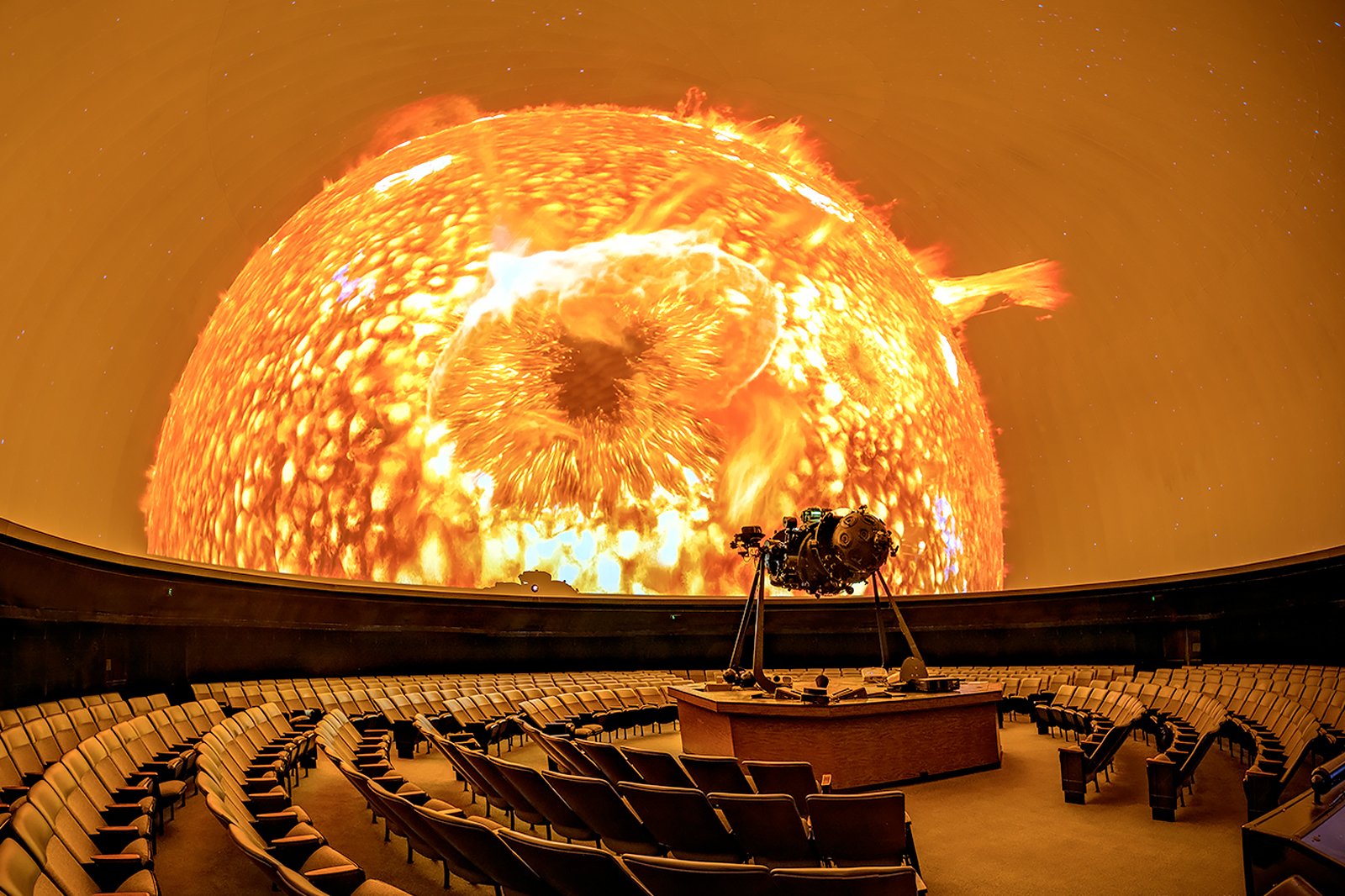 Go on an adventure of scientific wonders at the Fernbank Science Center, around 15 minutes' drive northeast of Downtown Atlanta. It's home to the Jim Cherry Memorial Planetarium and the Ralph Buice Jr. Observatory. Even if the planetarium shows require ticket purchases, you can visit the science centre totally free. Various other exhibits include a live animal exhibit featuring snakes, spiders, poison dart frogs, and turtles, and you can check out the 1968 unmanned Apollo 6 Command Module on display in its hall.
Location: 156 Heaton Park Dr, Atlanta, GA 30307, USA
Open: Monday – Saturday from 10 am to 5 pm
Phone: +1 678-874-7102
photo by Web.fernbank (CC BY-SA 4.0) modified
3
Governor's Mansion
Free tours of the Georgia governor's official home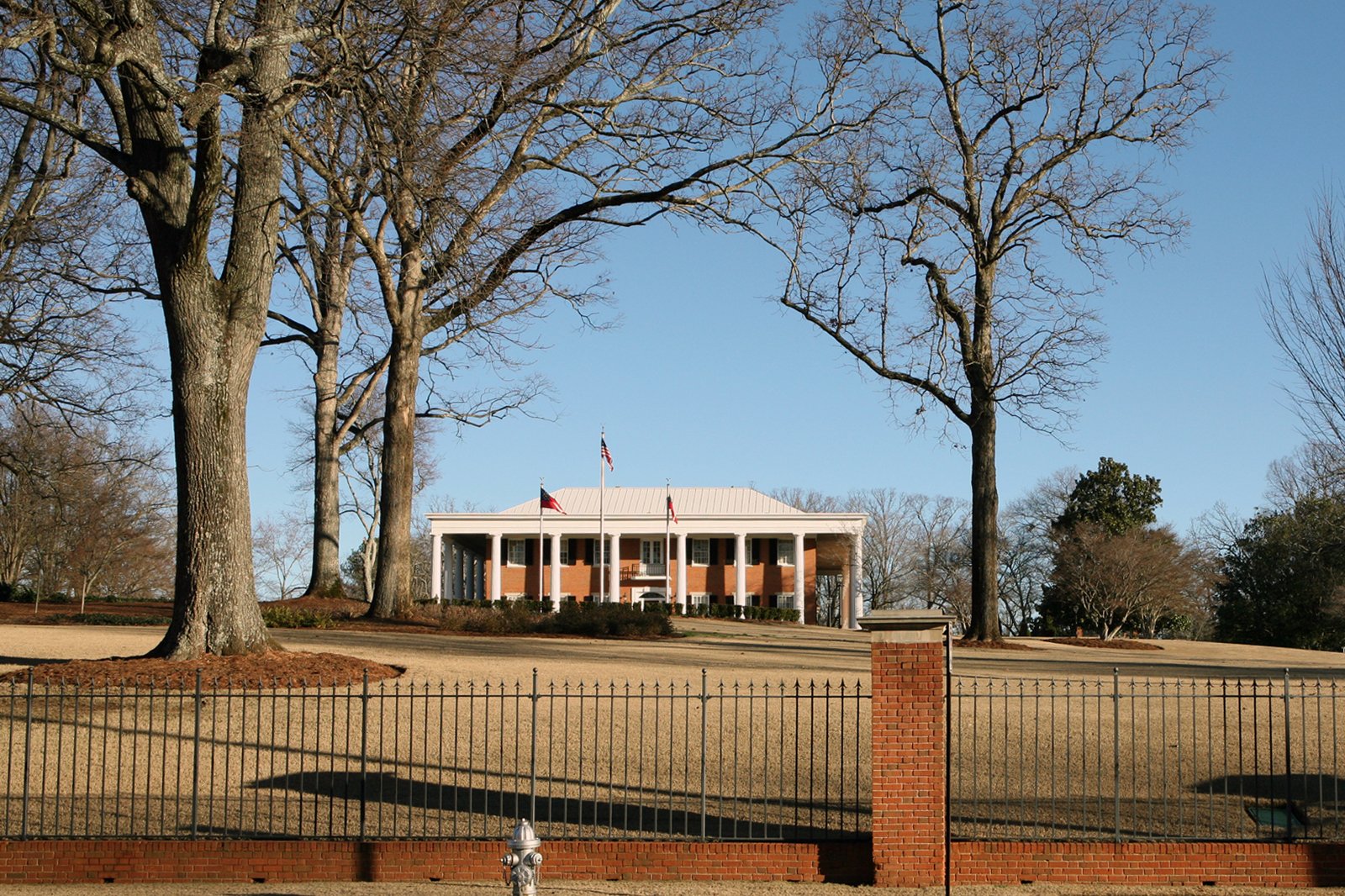 You can enjoy free public tours of the official home of the governor of Georgia, thanks to its first residents, Lester and Virginia Maddox, who started the longstanding tradition. The tours are held Tuesday through Thursday mornings throughout the year, from 10am. It's a combination of a guided and self-guided tour. Docents stand by in each of the mansion's rooms, ready to assist you with any inquiries about the history of the place or the collection of objects and portraits adorning the rooms.
Location: West Paces Ferry Rd NW, Atlanta, GA 30305, USA
Open: Tuesday – Thursday from 10 am to 11.30 am
Phone: +1 404-261-1776
4
Watch movies in Central Park
Well-manicured public grounds with recreational facilities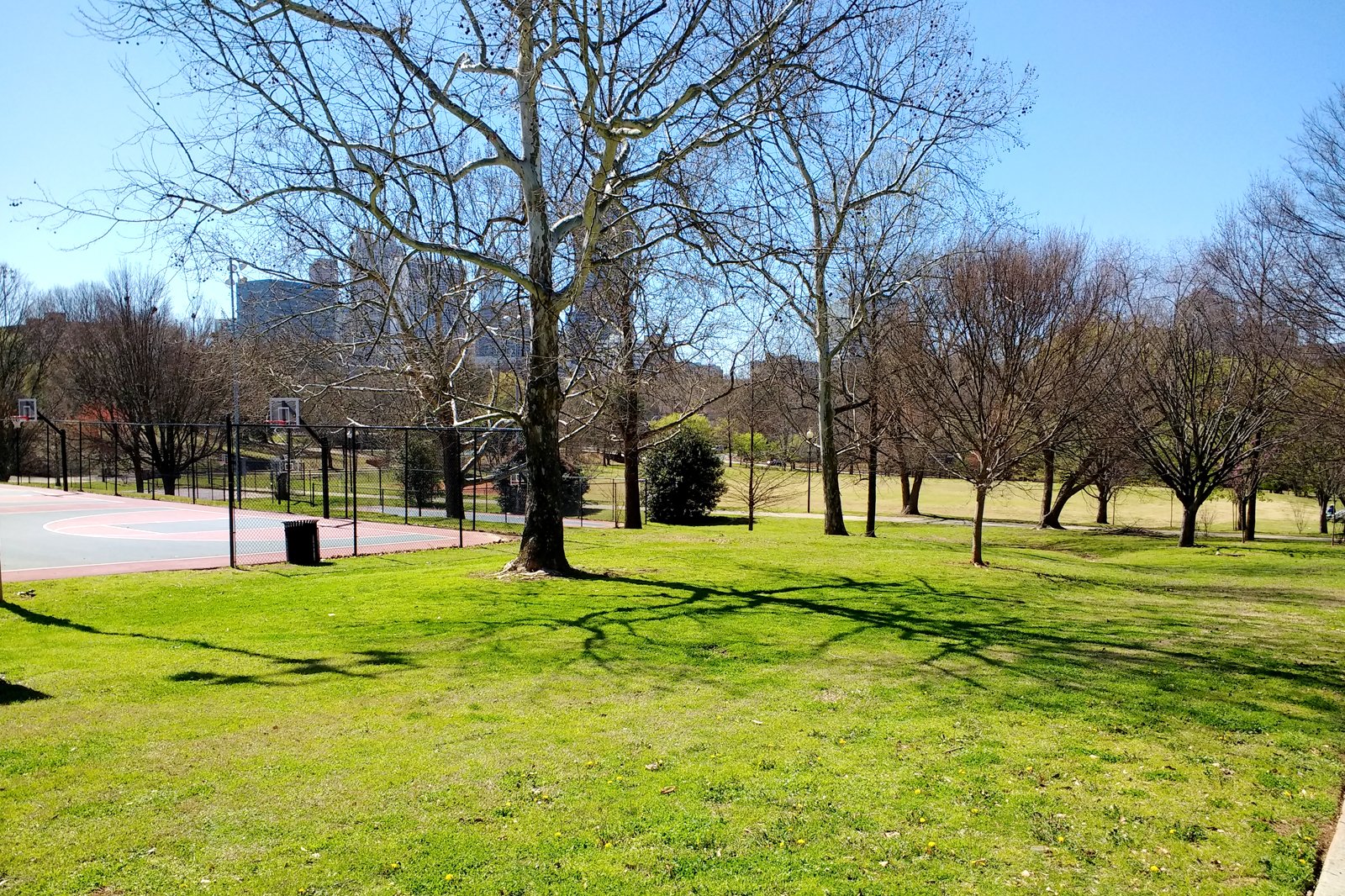 The Atlanta community casually uses Central Park for all sorts of communal leisure activities. You can expect movie nights held on certain days in the park in spring, and almost weekly throughout the summer. Central Park also frequently hosts various events to bring the Atlanta community together, such as food festivals, yoga, and workout workshops. The park itself has permanent sporting facilities such as basketball and tennis courts, and grassy fields for soccer and softball. There's also a small playground where your kids can spend some good hours.
Location: 400 Merritts Ave NE, Atlanta, GA 30308, USA
Open: Daily from 10 am to 7 pm
Phone: +1 404-874-1780
5
High Museum of Art
Free to visit every 2nd Saturday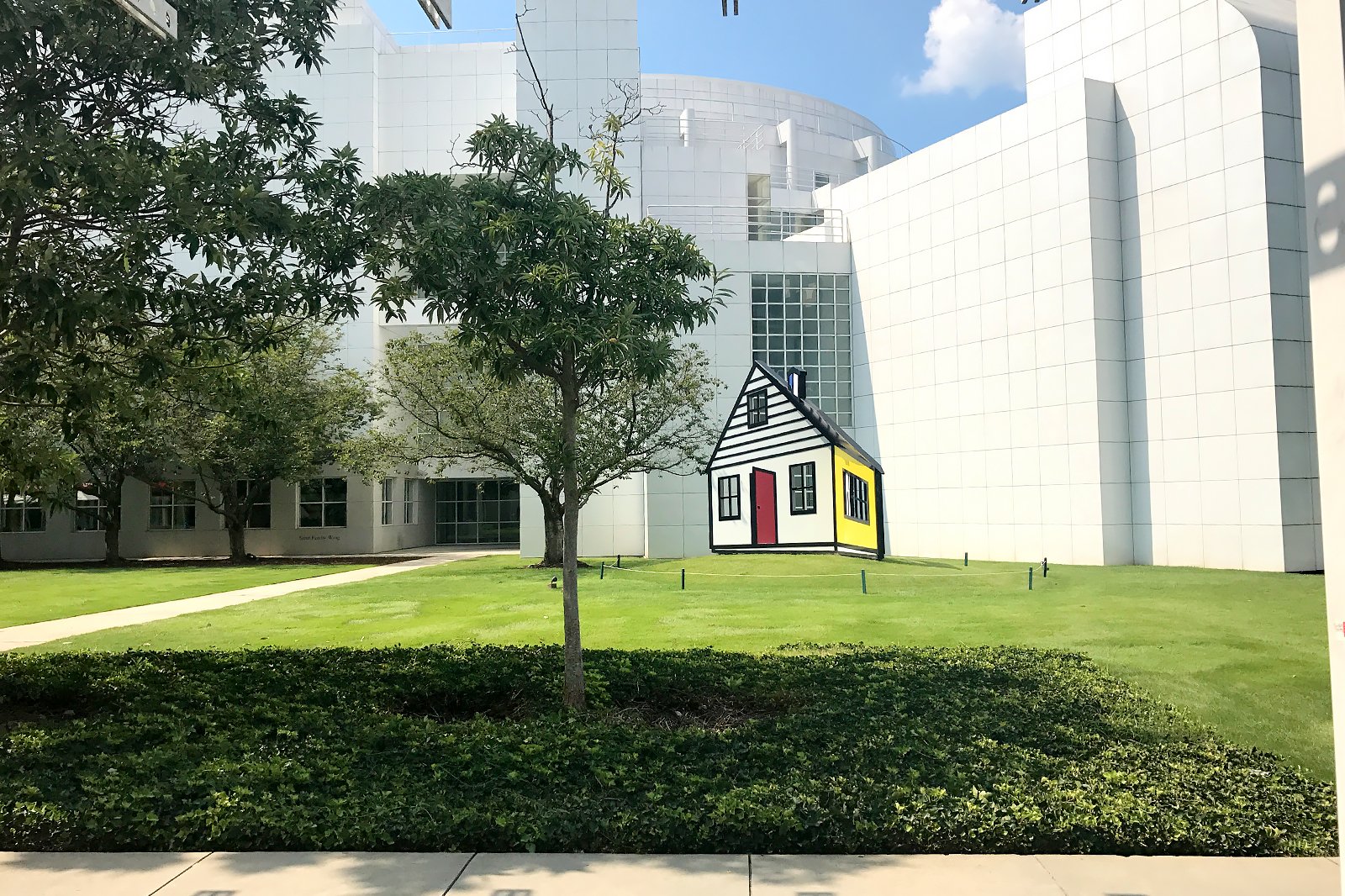 This art museum on Peachtree Street was established by the Atlanta Art Association back in 1905. Now, as the High Museum of Art, it features well over 15,000 artworks in its permanent collection. Besides showcasing an extensive collection of 19th- and 20th-century American, European, and African-American art pieces, it has a growing collection of contemporary paintings and photographs. This is in part due to its continuous support for emerging artists from Southern United States. The museum is free to visit every 2nd Saturday of the month.
Location: 1280 Peachtree Street Northeast, Atlanta, GA 30309, USA
Open: Tuesday – Saturday from 10 am to 5 pm, Sundays from 12 pm to 5 pm (closed on Mondays)
Phone: +1 404-733-4400
photo by Lil112 (CC BY-SA 4.0) modified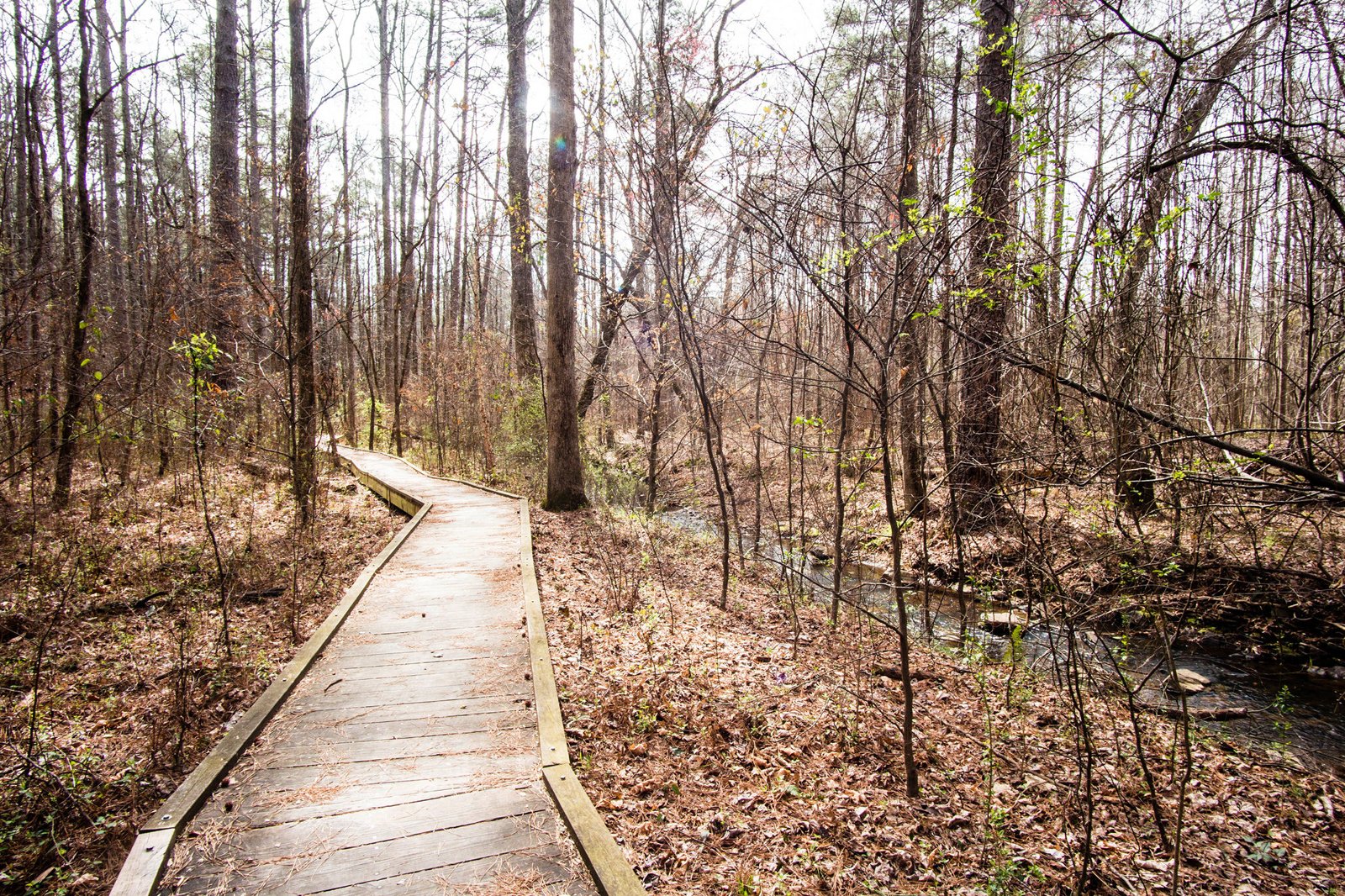 Budget
History
Photo
Adventure
For a free and scenic nature walk that also provides you with a glimpse into the 4-centuries-old history of the area, try the Autrey Mill Nature Preserve & Heritage Center in Johns Creek. It's a great escape for nature lovers, around half an hour's drive north from Downtown Atlanta and well away from the bustling scenes of the city. At the heritage centre, you can admire the collections of animal replicas native to Georgia. Along the walking trails, consider yourself lucky if you come across dramatic migrations of Monarch butterflies.
Read more
Location: 9770 Autrey Mill Rd, Johns Creek, GA 30022, USA
Open: Tuesday – Saturday from 10 am to 4 pm, Sundays from 12 pm to 4 pm (closed on Mondays)
Phone: +1 678-366-3511
photo by Shawn Taylor (CC BY 2.0) modified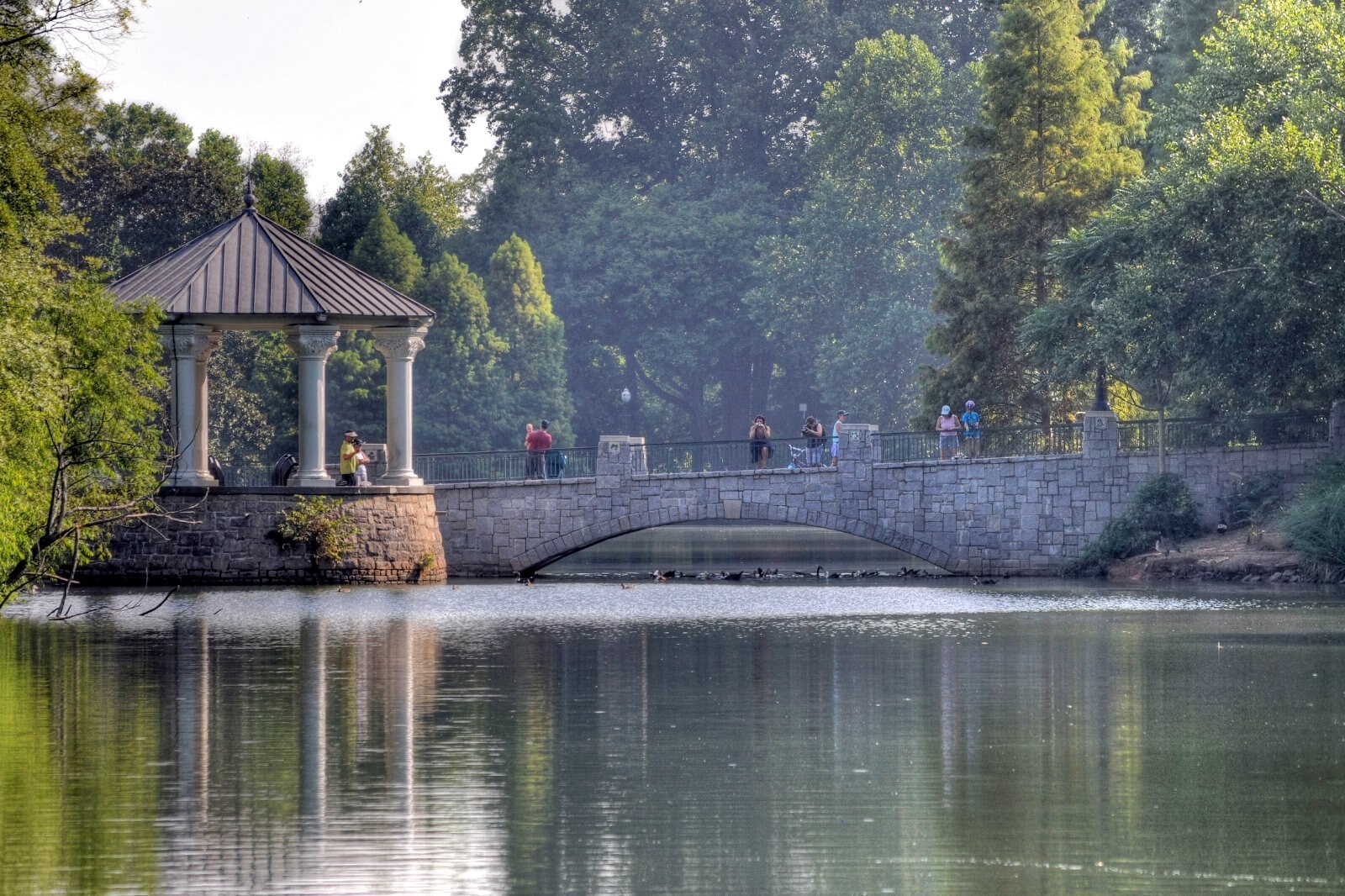 This spacious park in the heart of Atlanta offers a host of recreational facilities such as jogging trails and cycling paths that wind through its verdant grounds. Piedmont Park is huge, covering almost 180 acres. There's the scenic and serene Lake Clara Meer beside a meadow on the park's southern end, which puts the skyscraper outline of Downtown Atlanta as its background. There's plenty of spots under the shade of trees to claim, and it offers a cool escape in the summer.
Read more
Location: 400 Park Dr NE, Atlanta, GA 30306, USA
Open: Daily from 6 am to 11 pm
Phone: +1 404-875-7275
8
Go on a "free" brewery tour
Enjoy complimentary tastings at Atlanta's great breweries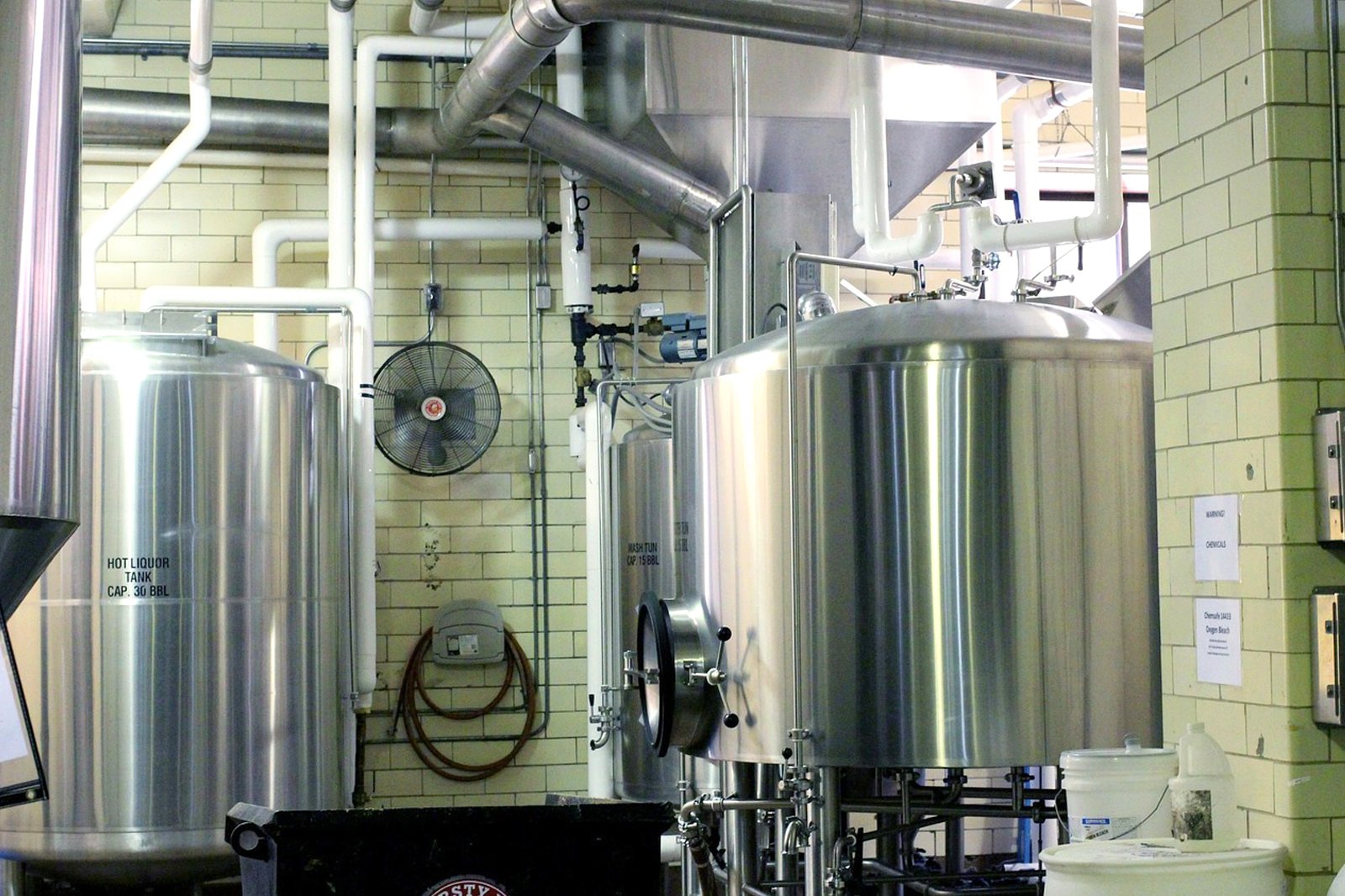 Atlanta is known for its wide selection of craft breweries. There are over a dozen scattered around the city. Since a senate bill introduced in 2017 allowed breweries and distilleries to sell directly to consumers, the brewery scene further thrived to much joy of beer lovers. You can purchase a brewer's commemorative glass, and they'll happily fill it up with free "tastings" while you tour their impressive craft brewing facilities. To name a few, there's the Second Self Beer Company, Red Brick Brewing, and Red Hare Brewing.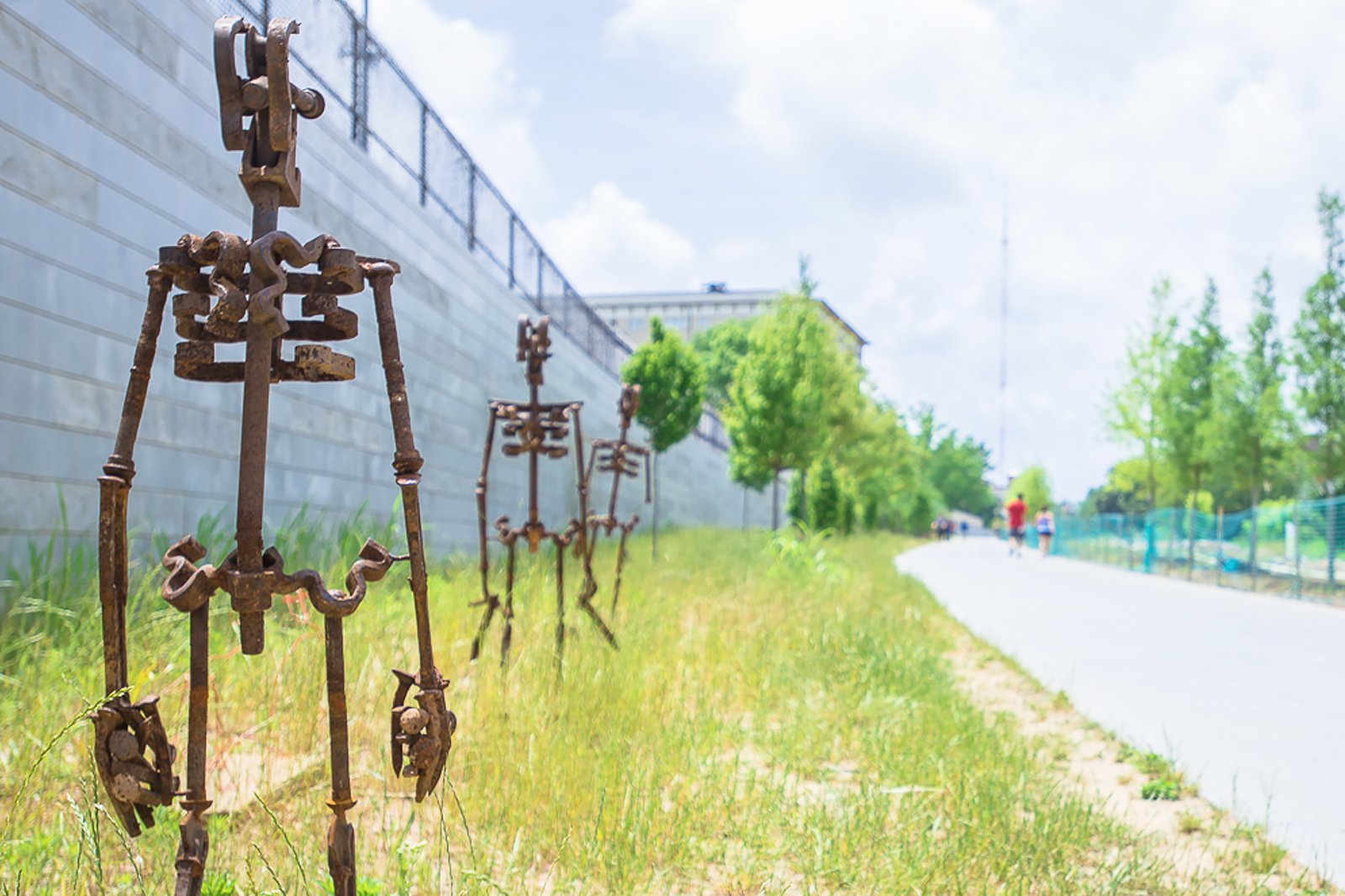 Born from a communities' passion for arts and first exhibited in 2010, the Atlanta BeltLine has continued to become one of the city's unique artistic attractions, featuring colourful murals and performance arts occasionally thrown in. The former railway corridor around the core of Atlanta previously served as a city hiking route, and the art installations and series of visual art displays added to its appeal. The variety of visual treats along the route helps encourage you to keep on walking and continue exploring.
Read more
Location: 100 Peachtree Street NW #2300, Atlanta, GA 30303, USA
Phone: +1 404-477-3003
photo by Robert Neff (CC BY 2.0) modified
10
Castleberry Hill Art Stroll
Free, self-guided tour of art galleries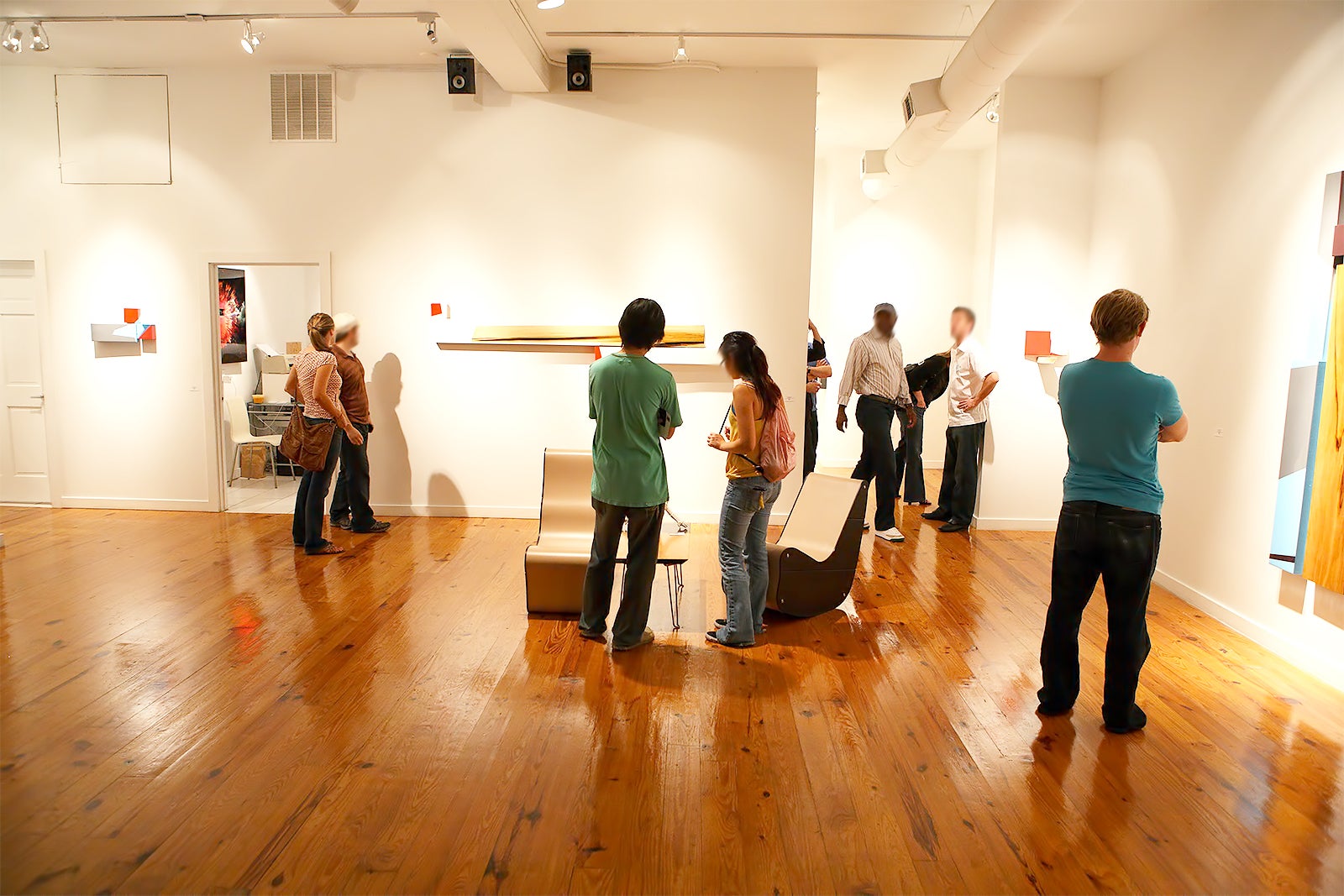 Enjoy a unique stroll through Atlanta's historical arts district of Castleberry Hill, where you can take peeks through the various art galleries that line the neighbourhood. It's usually held every 2nd Friday night of the month, when art galleries here stay open late to provide you with a chance to browse through the various artworks on display for free. Strolls usually start at around 7pm, and you can get copies of info sheets and maps at 180 Walker St SW.
Location: 180 Walker St SW, Atlanta, GA 30313, USA
Open: 2nd Fridays from 7 pm to 10 pm
Phone: +1 404-524-4781
Back to top