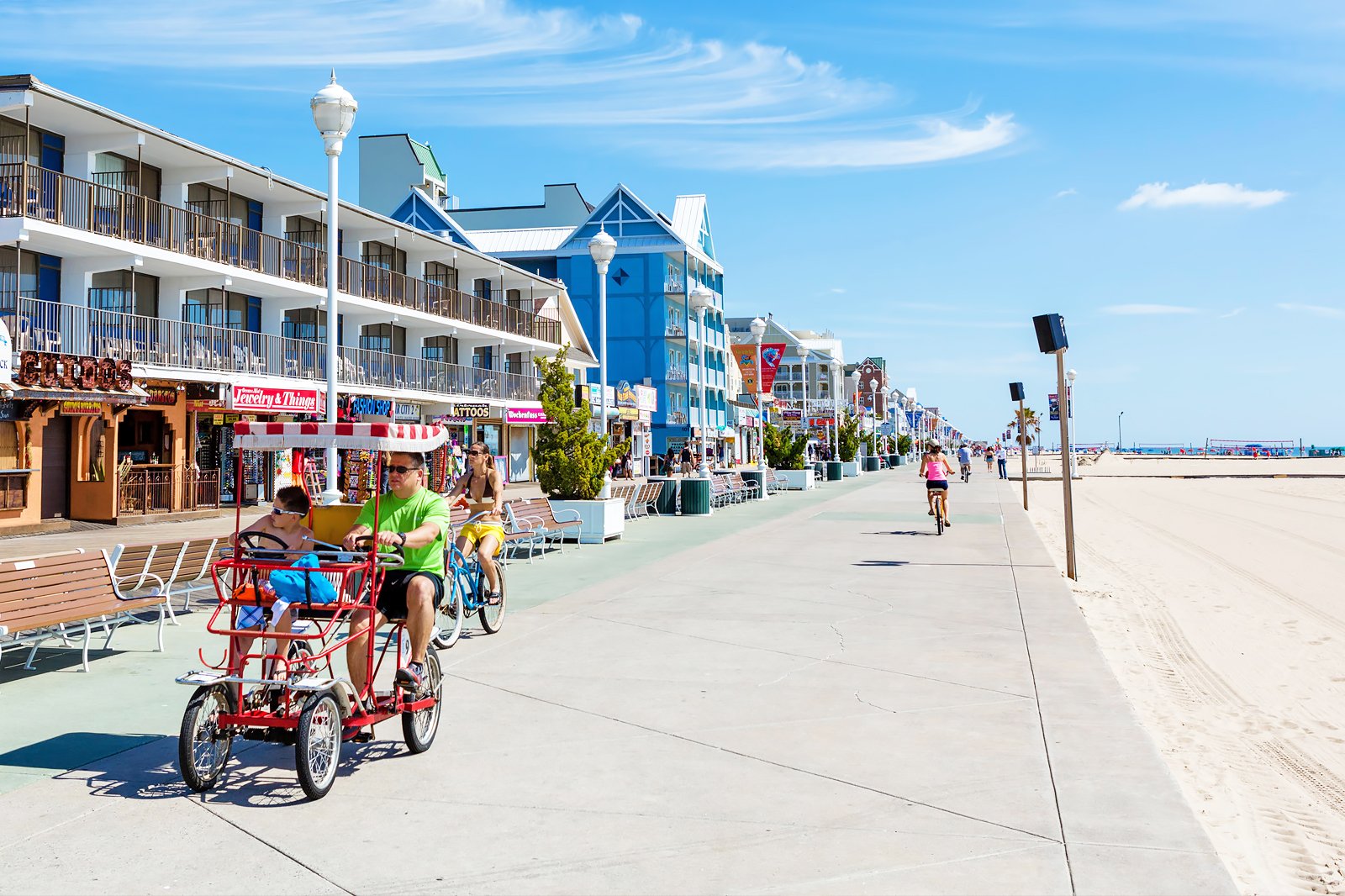 10 Best Family Things to Do in Ocean City
What to Do for Fun in Ocean City with Your Kids?
Ocean City is an ideal seaside escape for families thanks to its superb stretch of sand and friendly resort-town vibe on the Maryland coast. The beach offers plenty to do for all ages, whether it's learning to surf or simply splashing in the shallows. Kids are sure to be enthralled by the marine life and beautiful seascapes whether peering over the end of a pier or cruising on a boat. And Ocean City's no slouch for fun diversions, with myriad amusement parks, mini golf courses and family-friendly dining spots to explore. If you're looking for things to see and do with the kids in Ocean City, here are our top suggestions.
1
Make it a family beach day
Surf, swim and savour the salty air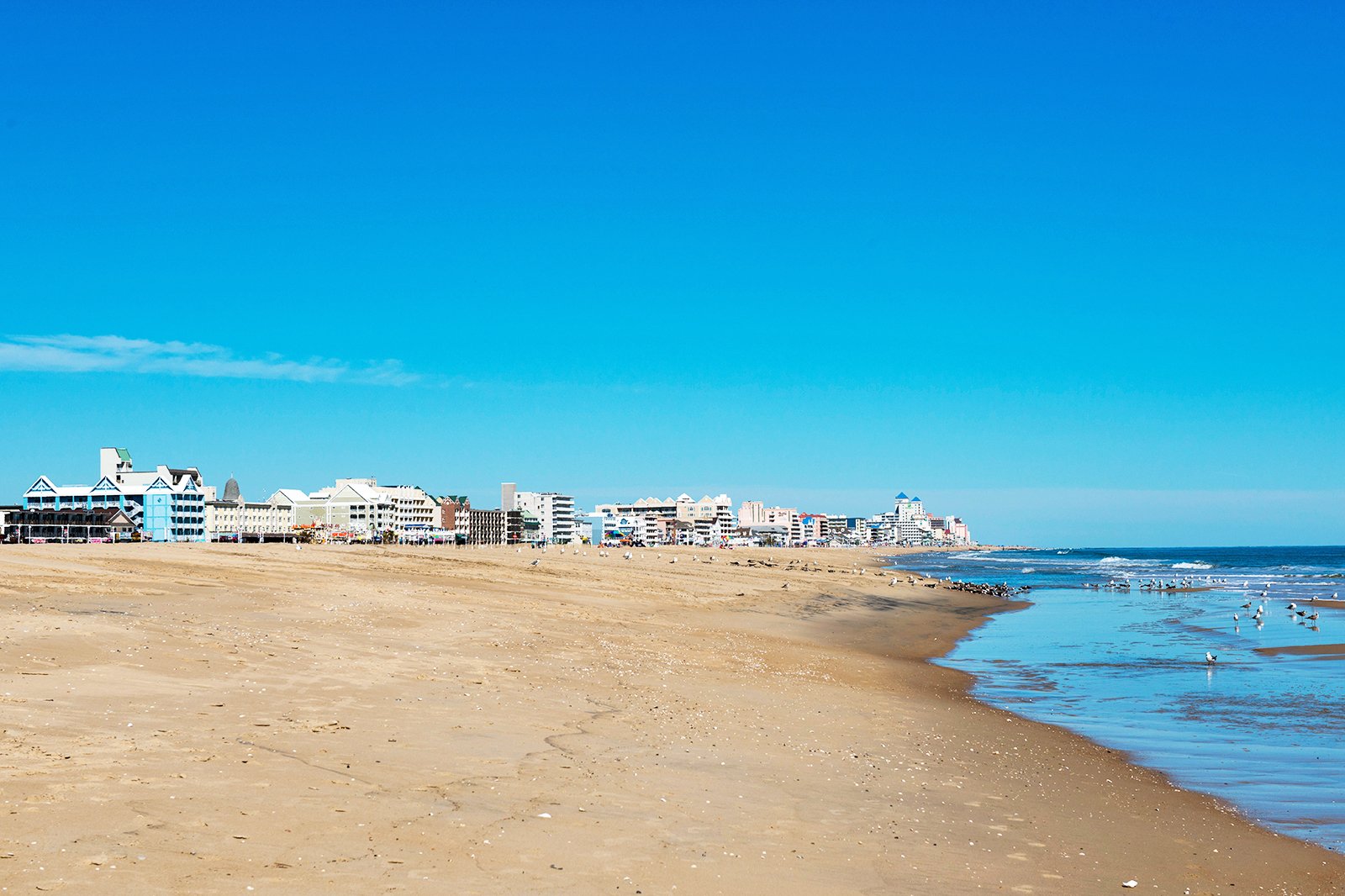 The spectacular Ocean City beach that extends 15 km up the Atlantic coast offers endless space for families to play and relax. Stop by a surf shop to rent kayaks, SUP boards or surf boards for a day of splashy fun.
Learn to ride the waves in a surfing class like those offered by Wave Rider School at K-Coast Surf Shop. Soar over the sea like an eagle in a parasailing session or try a bit of surf fishing. Wander the sands at sunrise or spend a sunny afternoon building sandcastles. Just don't forget the camera to capture those beachy family memories.
2
Putt and play at a mini-golf park
18 holes plus a whole lot of fun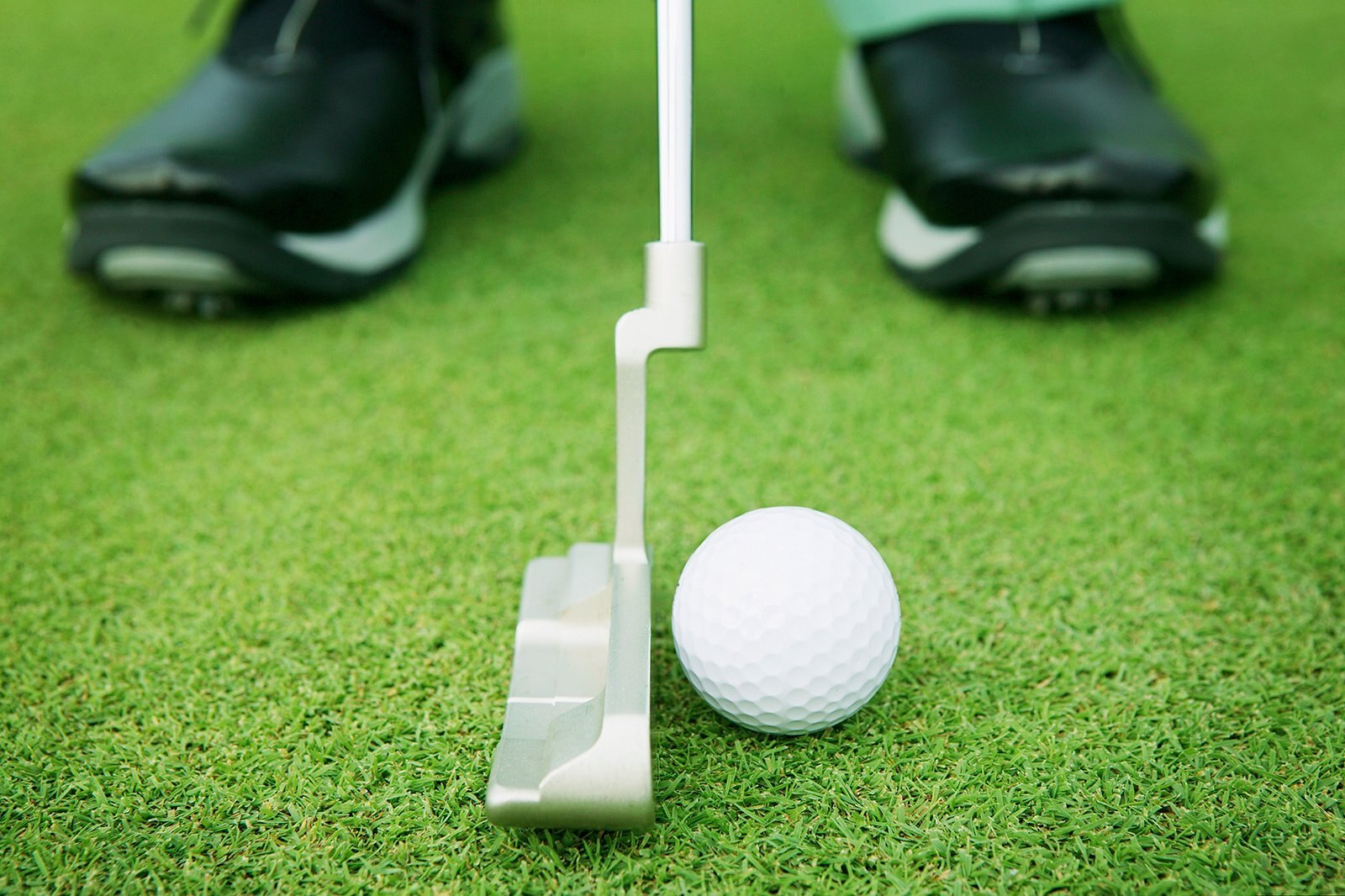 Hone your putting skills while immersing yourself into the fun fantasy worlds created by Ocean City's miniature golf courses. Play among fierce life-sized dinosaurs at either of the 2 Nick's Mini Golf courses, while a third location takes you to tropical Maui with its Hawaiian theme.
Launch a quest for gold through caves and waterfalls while you play at Lost Treasure Golf, with 2 elaborately designed courses in Ocean City. And there's no need to skip out on mini golf if it's raining, with Old Pro's 136th Street location and Haunted Golf on the boardwalk among the indoor courses to choose from.
3
Go for a Jolly Roger adventure
Check out 2 pirate theme parks for double the joy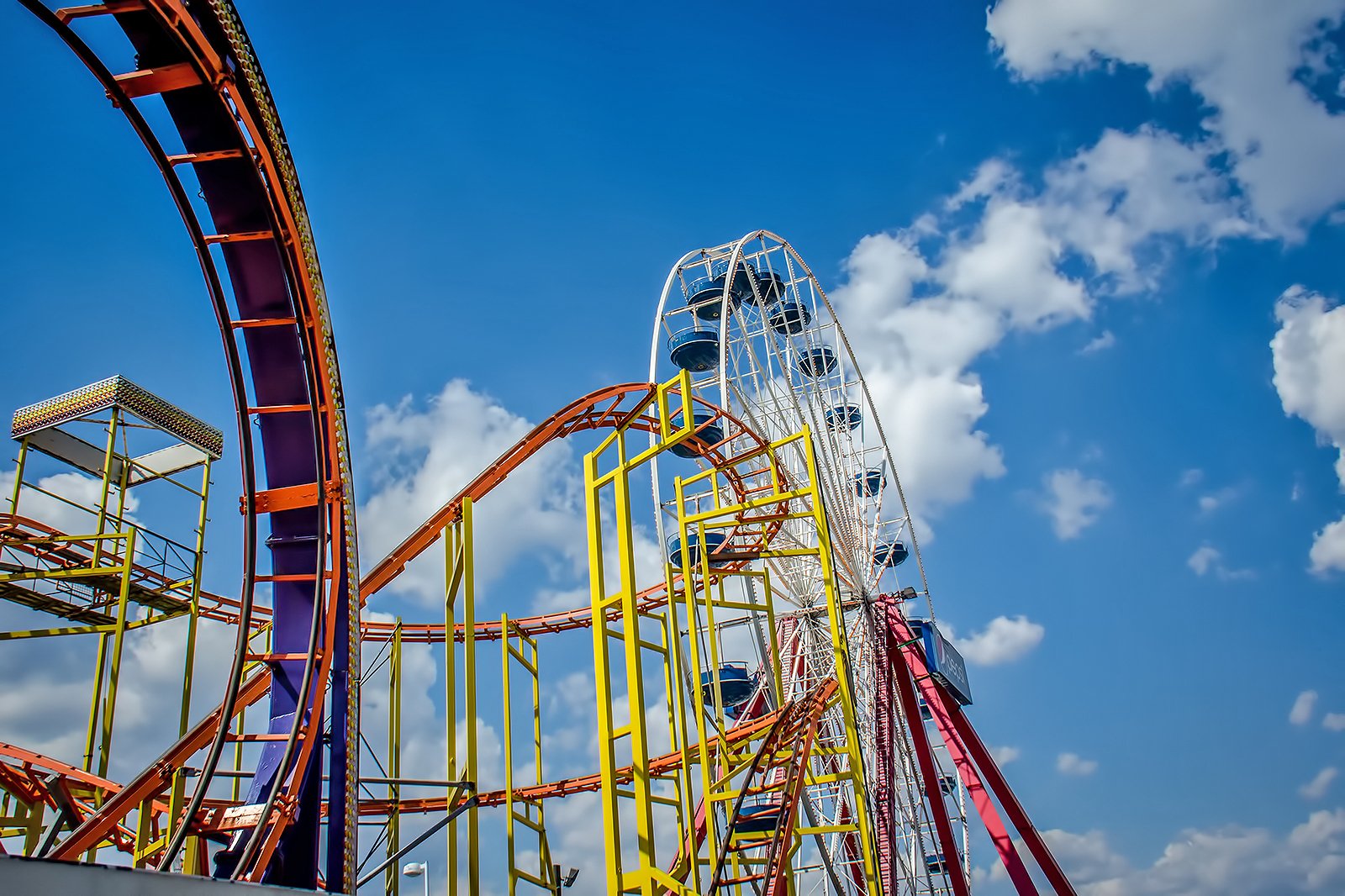 Jolly Roger at 30th street is packed full of amusement park rides for all ages. Take a spin on the tea cups or the Ferris wheel, and reach new heights on the Riptide roller coaster. Let the kids scramble and fly on the zipline and ropes courses, or catch a leisurely ride around the park on the Iron Horse Express – a colourful train from the 1950s.
Go for more thrill-filled hours at Jolly Roger at the Pier. It's easy to find with its giant Ferris wheel at the boardwalk. Fly high on the Slingshot catapult or get the heart racing on a tiptoe through the Morbid Manor haunted house. Opening hours change with the seasons and weather conditions, so it's best to call ahead if planning a visit.
Location: Jolly Roger Amusement Park, 2901 Coastal Highway, Ocean City, Maryland, USA
Phone: +1 410 289 3477
4
Step into the Wild West at Frontier Town
Where gunslingers meet water sliders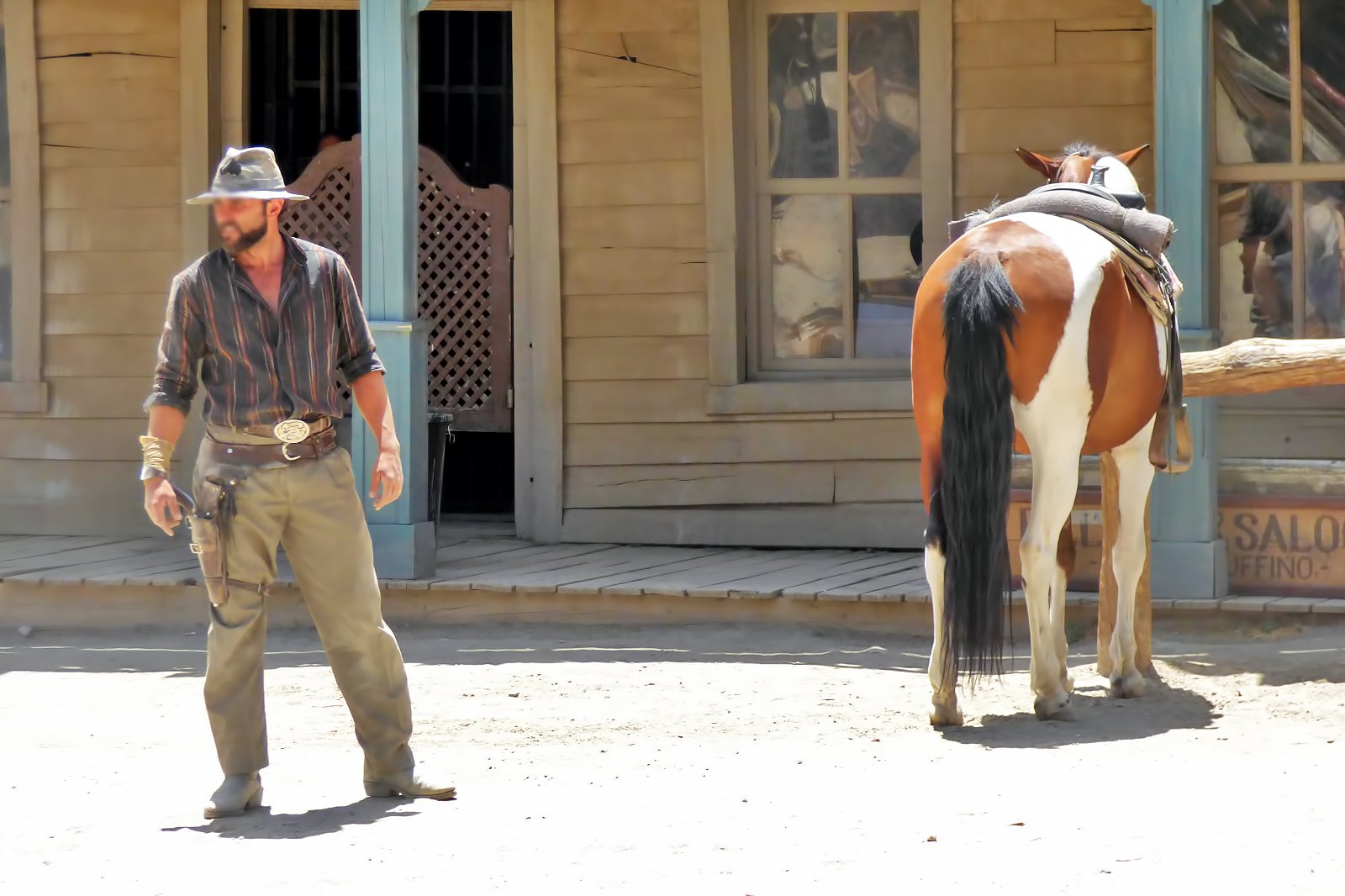 This scenic campground set on Sinepuxent Bay also welcomes non-campers to explore its Western theme park, water park and mini-golf course. Watch cowboys duking it out in the Wild West shows and ride the horse-drawn stagecoach around the old-timey village setting.
Go for a relaxing ride down the lazy river or fly through the air at the High Ropes Adventure Park zipline. Be sure to check Frontier Town's schedule to catch one of its family-friendly events like firework shows, space camp or summer barbecues. The campground and parks close from early December through mid-April.
Location: 8428 Stephen Decatur Highway, Ocean City, Maryland, USA
Phone: +1 410 641 0880
5
Fly a kite at Northside Park
A local favourite for fitness and festivities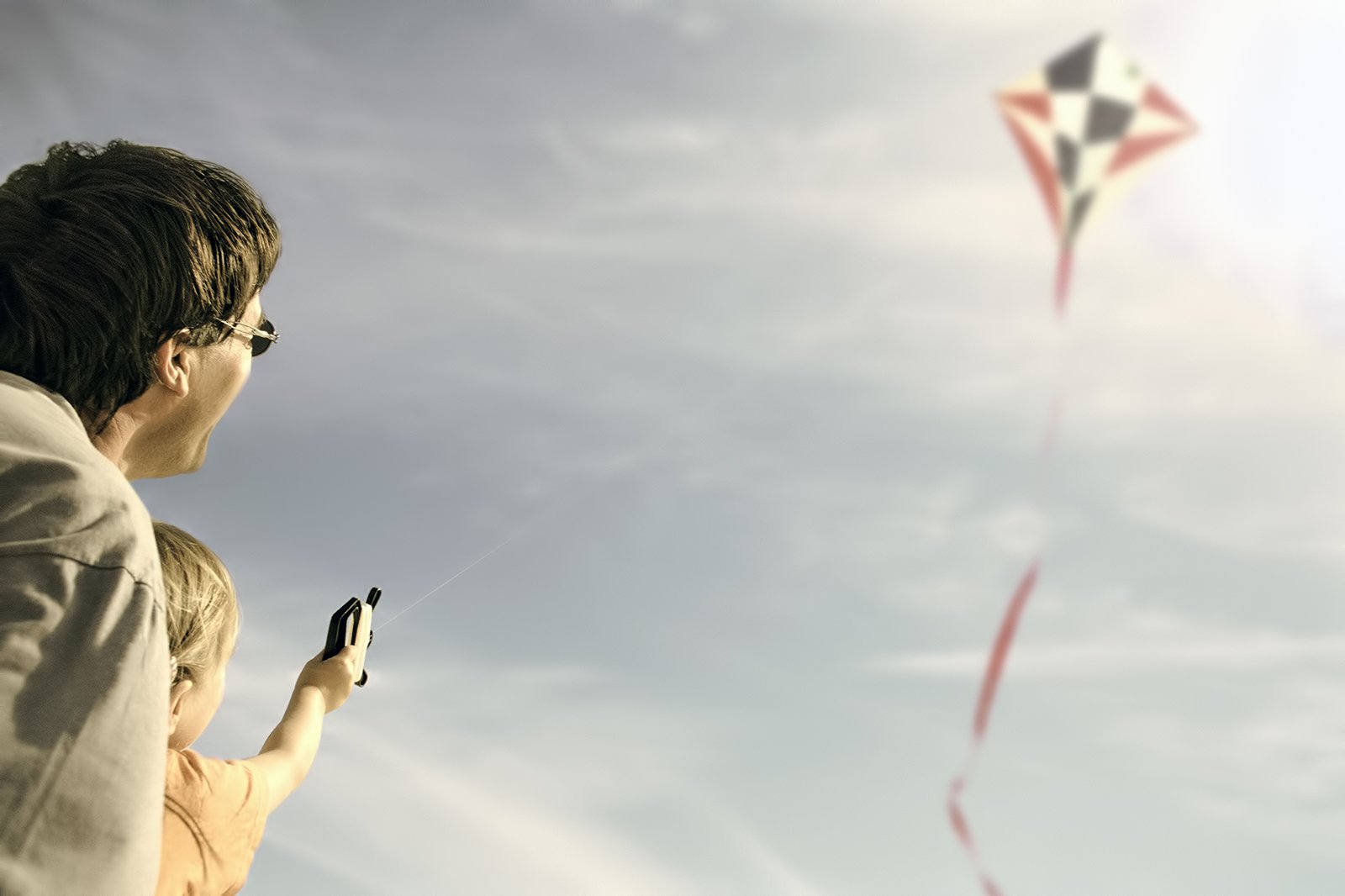 There's plenty of space for the kids to roam at this 58-acre city park with playgrounds, picnic areas, walking paths and sports facilities. Go crabbing at the pier or enjoy the sea breezes while flying kites, kicking around a soccer ball or playing catch.
Be sure not to miss the family-friendly events that are staged at Northside throughout the year. Sundaes in the Park is a weekly festival held every Sunday during the summer months with free concerts, fireworks and sundae making sessions. If you're visiting in late November or December, the park's colourful WinterFest of Lights is a must-see.
Location: 200 125th Street, Ocean City, Maryland, USA
Phone: +1 410 250 0125
6
Watch for dolphins on a boat cruise
Don't forget the binoculars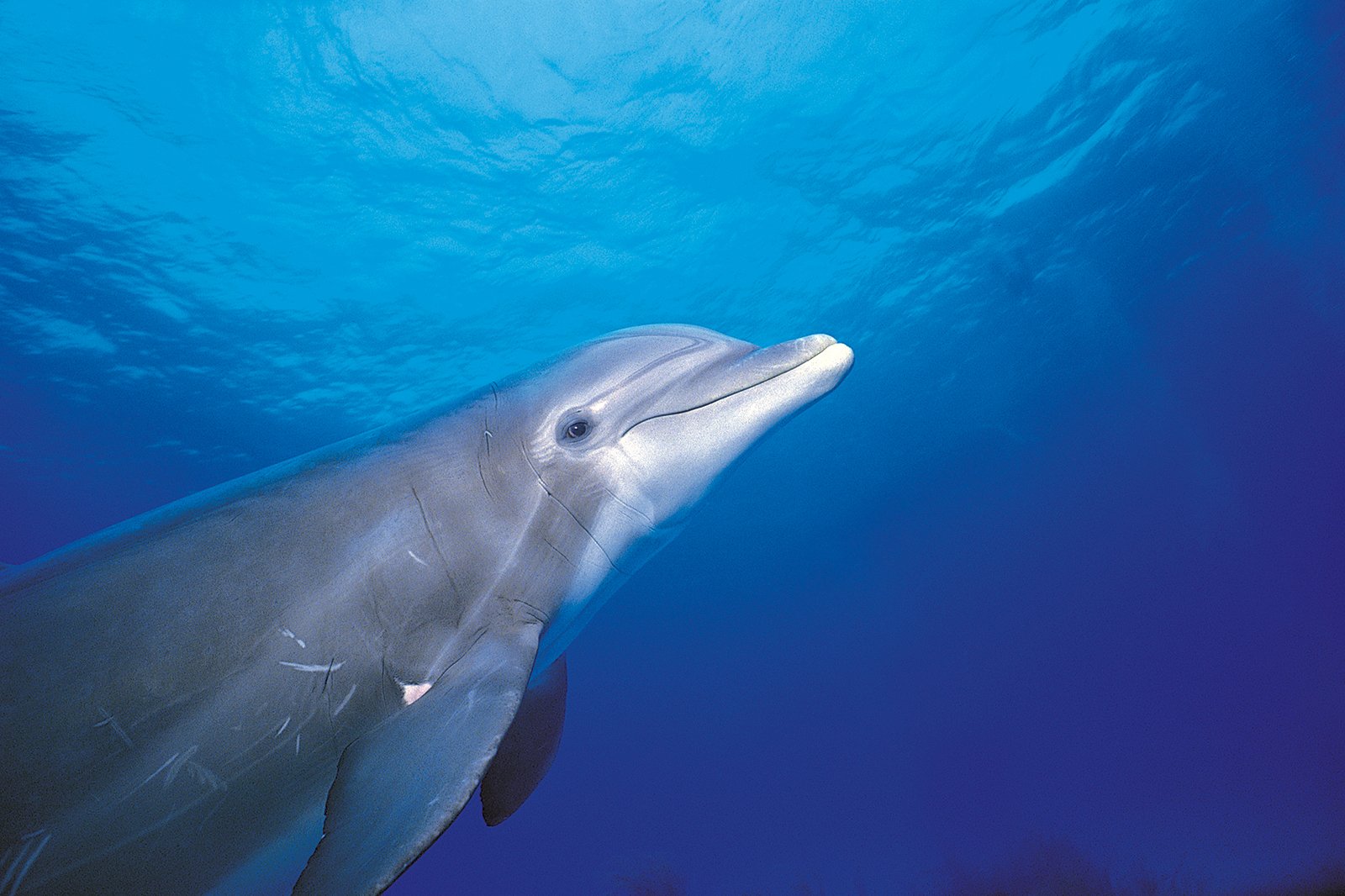 Dolphins are among the most playful creatures on earth and they're a lot of fun to watch in the wild. Atlantic bottlenose dolphin pods are most plentiful off Ocean City's shores through the summer months and the best way to see them is aboard a boat.
Join a boat cruise and explore the area's beautiful coastal sights including Assateague Island and its wild horses. Or if you try a fishing tour there's a good chance of sighting dolphins while you search the sea for white marlin or tuna.
7
Dine and play at a themed restaurant
Lots to do for your hungry little pirates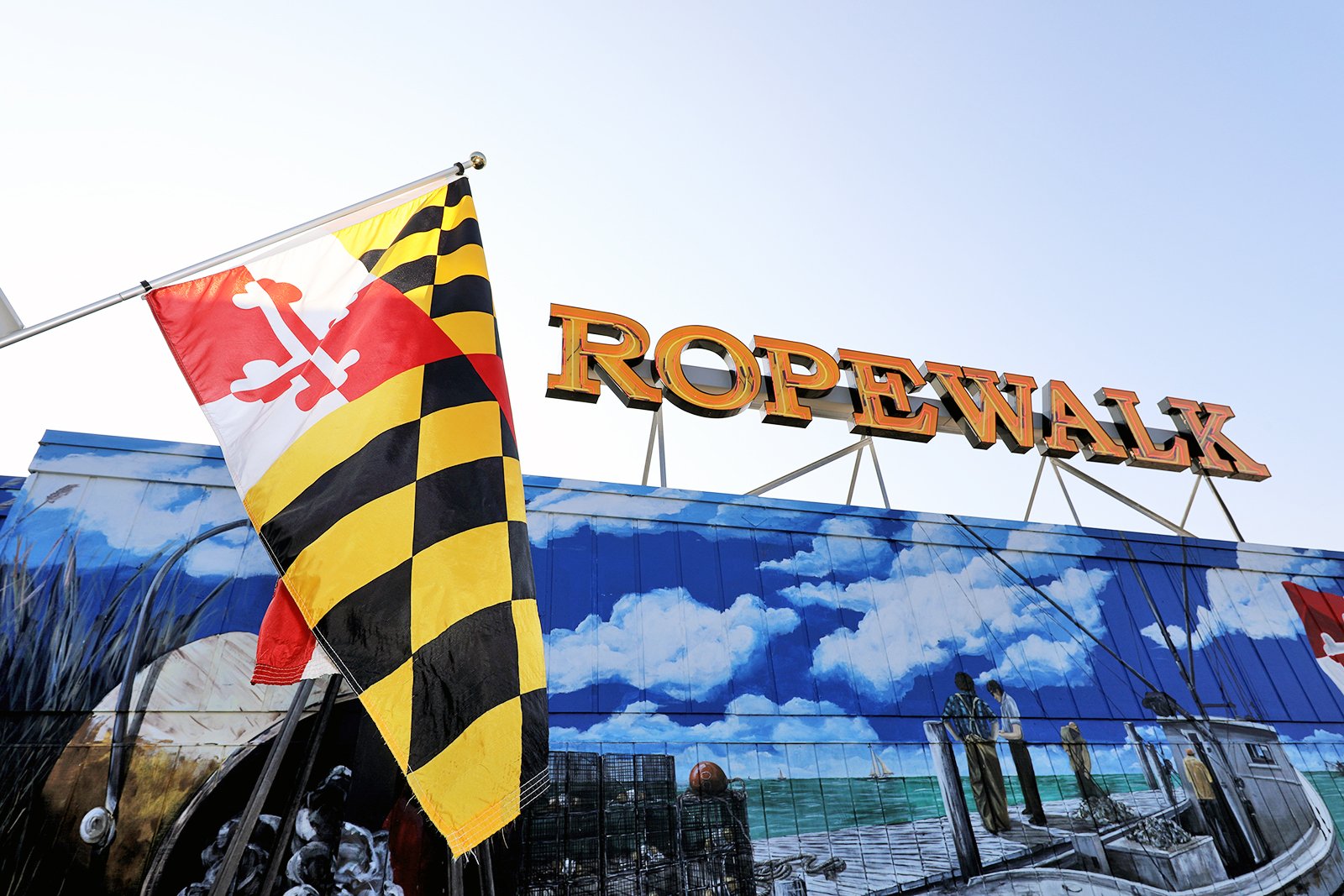 Even the most reluctant eaters might be coaxed to try some of Ocean City's family-friendly restaurants, where heaps of fun are served up as well as the food. Kids will love exploring the pirate ship in the play area of Dead Freddies Island Grill, which also has an outdoor bar for the grown-ups. With a playground on the sand, De Lazy Lizard offers plenty of space for kids to run around after scarfing down their cheeseburger or taco. Ropewalk features a big outdoor playground and sea views to enjoy while gorging on crab cakes or crispy clam strips. Kids' meals are served on a souvenir frisbee.
photo by Maryland GovPics (CC BY 2.0) modified
8
Stroll and snack on the boardwalk
Yummy treats to go on the seaside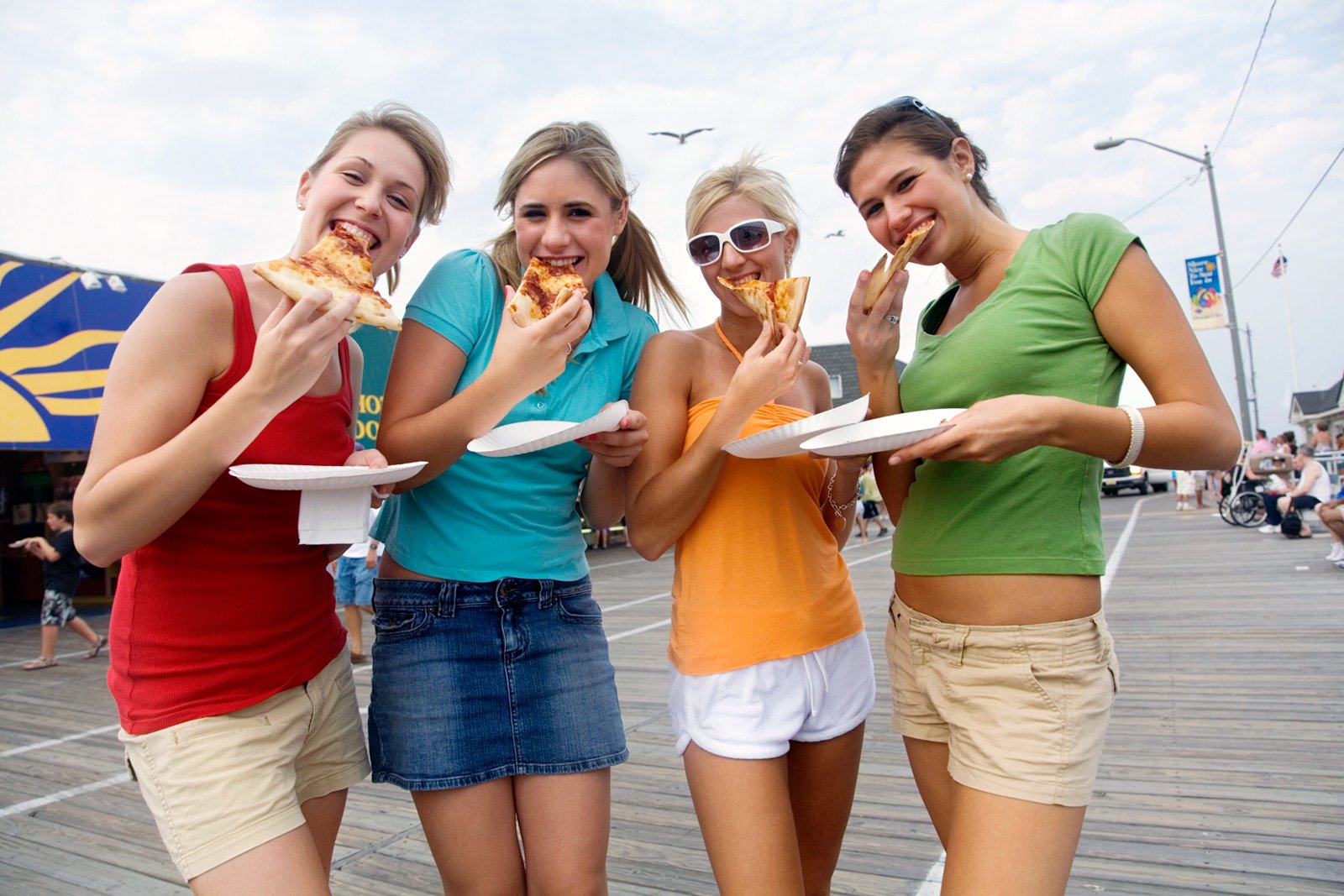 Families
Food
History
Budget
While the sea views are sure to lure you to Ocean City's boardwalk, you could easily stay for hours just grazing on all the tempting food choices. Many shops along the 5 km wooden pathway are set up for families on the move, serving tasty takeaway meals and snacks.
Go for something salty at the long-running Thasher's French Fries, with 3 locations along the boardwalk. Fuel your seaside wandering with some saltwater taffy from Candy Kitchen or a colourful cone from Kohr Brothers Frozen Custard. If you can't decide between salty or sweet, have a taste of both at Fisher's Popcorn with its caramel popcorn with a touch of salt.
9
Must see: Ripley's Believe it Or Not
Oddball artefacts and curiosities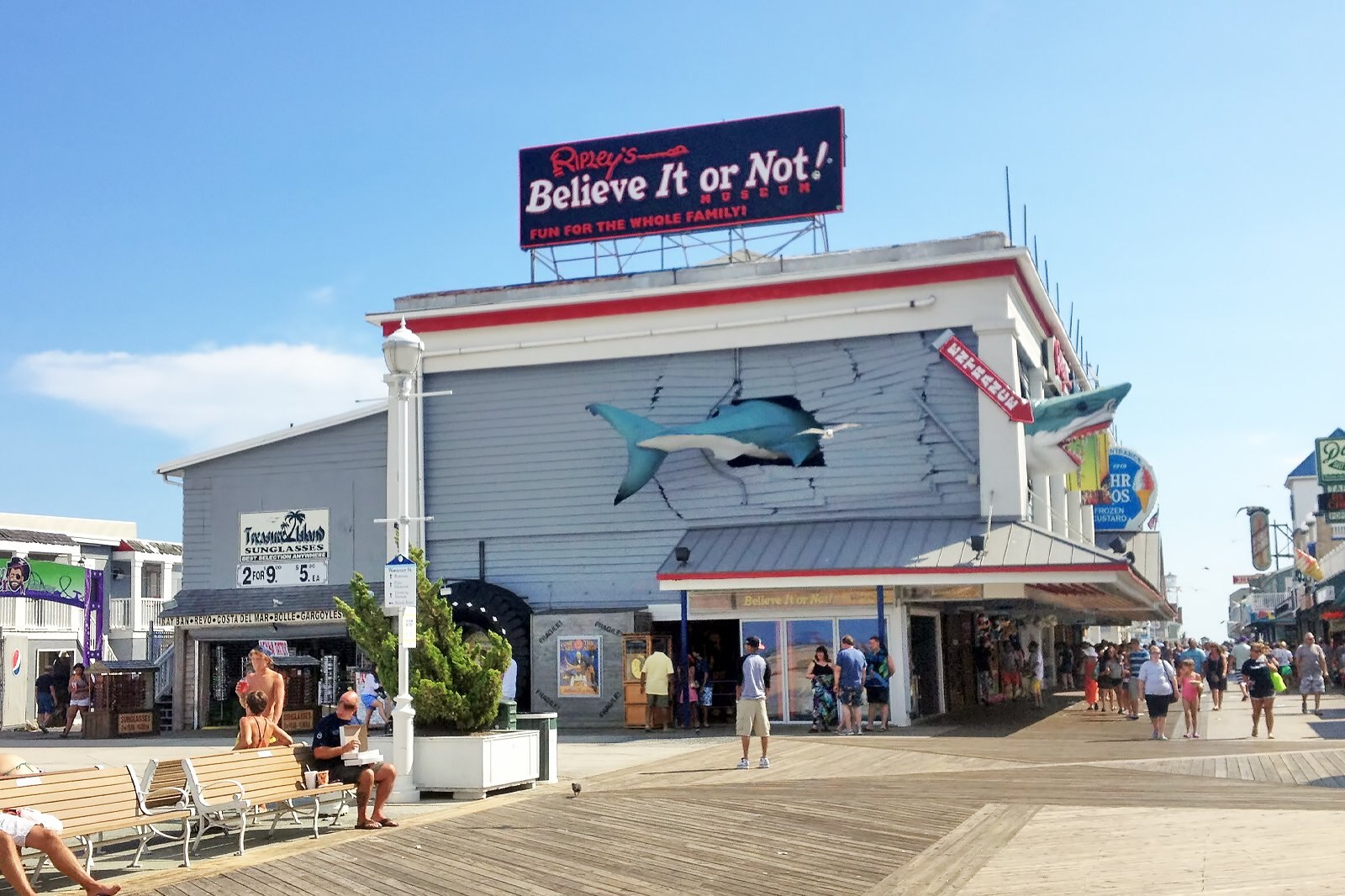 This popular boardwalk attraction is easy to find – just look for the giant shark bursting out of the side of a building. Ripley's offers an odd assortment of things for curious minds to discover, from shrunken head displays to a dizzying walk through the Vortex tunnel.
Spend an hour wandering through the museum's 500 exhibits covering a wide spectrum of the weird and wonderful. Save some money and triple your fun by buying a combo ticket for the attached Marvelous Mirror Maze and Impossible Laser Race.
Location: 401 S Atlantic Avenue, Ocean City, Maryland, USA
Open: January–mid-March, Saturday and Sunday from 10 am to 3 pm. March–December, open daily from 9 am to midnight
Phone: +1 410 289 5600
photo by Dough4872 (CC BY-SA 2.0) modified
10
Grab a rod and go pier fishing
Or just watch the locals reeling them in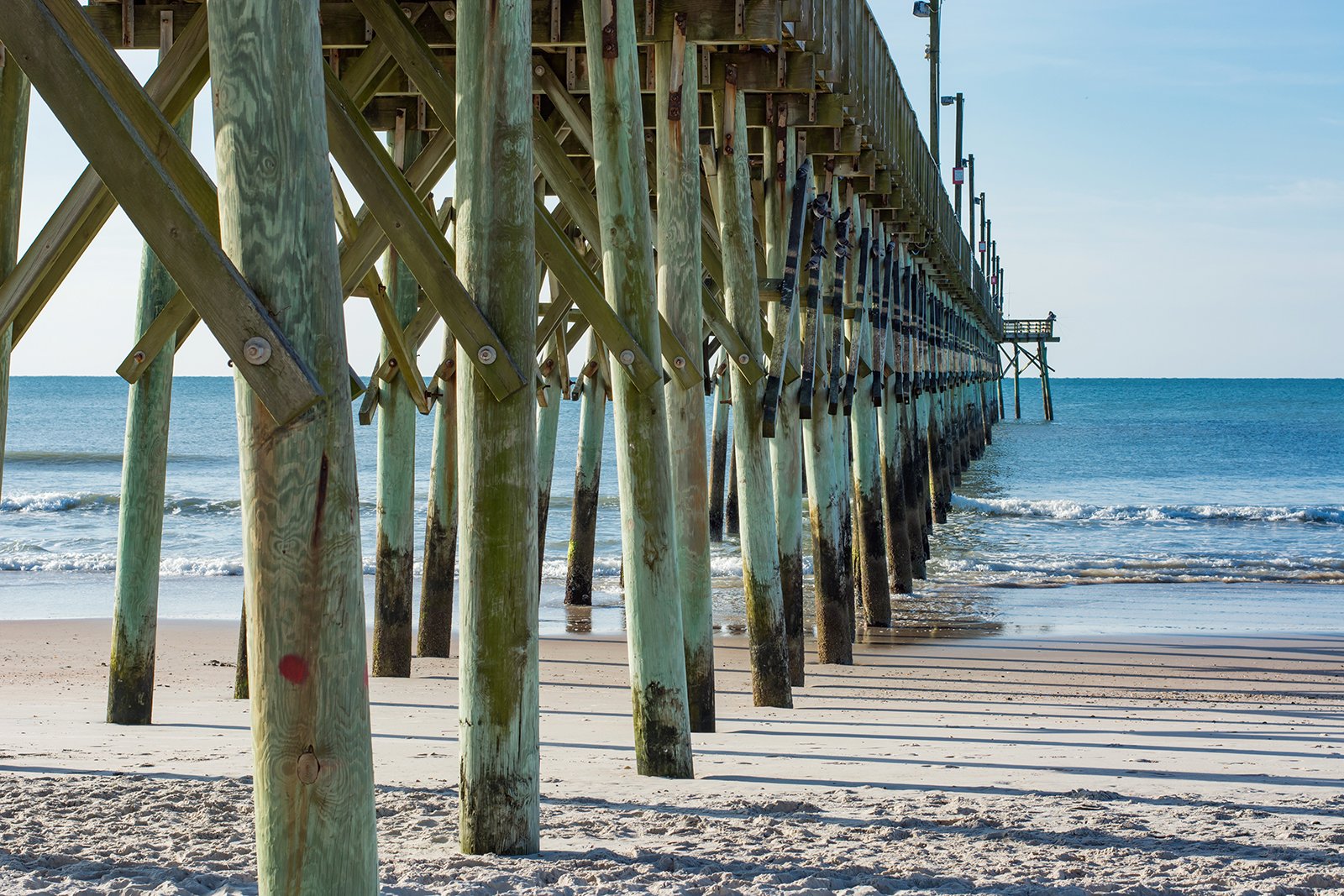 The fish are biting in Ocean City and there's no need to rent a boat to catch one. Just head out to one of the piers for a fun-filled fishing session with the family. Patience and a bit of good luck might reward you with a sea trout, flounder, rockfish, bluefish and more.
Public piers with free entry include the 3rd Street and 9th Street piers. At OC Fishing Pier you can rent all the fishing gear you need and also try some crabbing. The private Oceanic Fishing Pier, open 24 hours from May to December, is a great spot for sunsets and night fishing. Entry costs about $8.
Back to top