10 Things to Do with Your Family in New York
New York's Family-Friendly Places
New York may be known for its fast-paced life, but the city also offers plenty of activities and unique attractions for families. The iconic Central Park alone is teeming with playgrounds, miles of cycling and walking paths, picnic spaces, gardens, and city zoos with wildlife from all over the world.
Visitors can spend hours marvelling at rare artefacts, paintings, and even prehistoric dinosaurs in the city's many museums. Many of these venues also offer daily workshops and educational programmes for young children, so that they can try their hand at painting, sculpting, and handling real fossils. From catching a Disney musical at Broadway's oldest theatre to visiting the Statue of Liberty, check out our guide on things to do with your family in New York for some inspiration and ideas.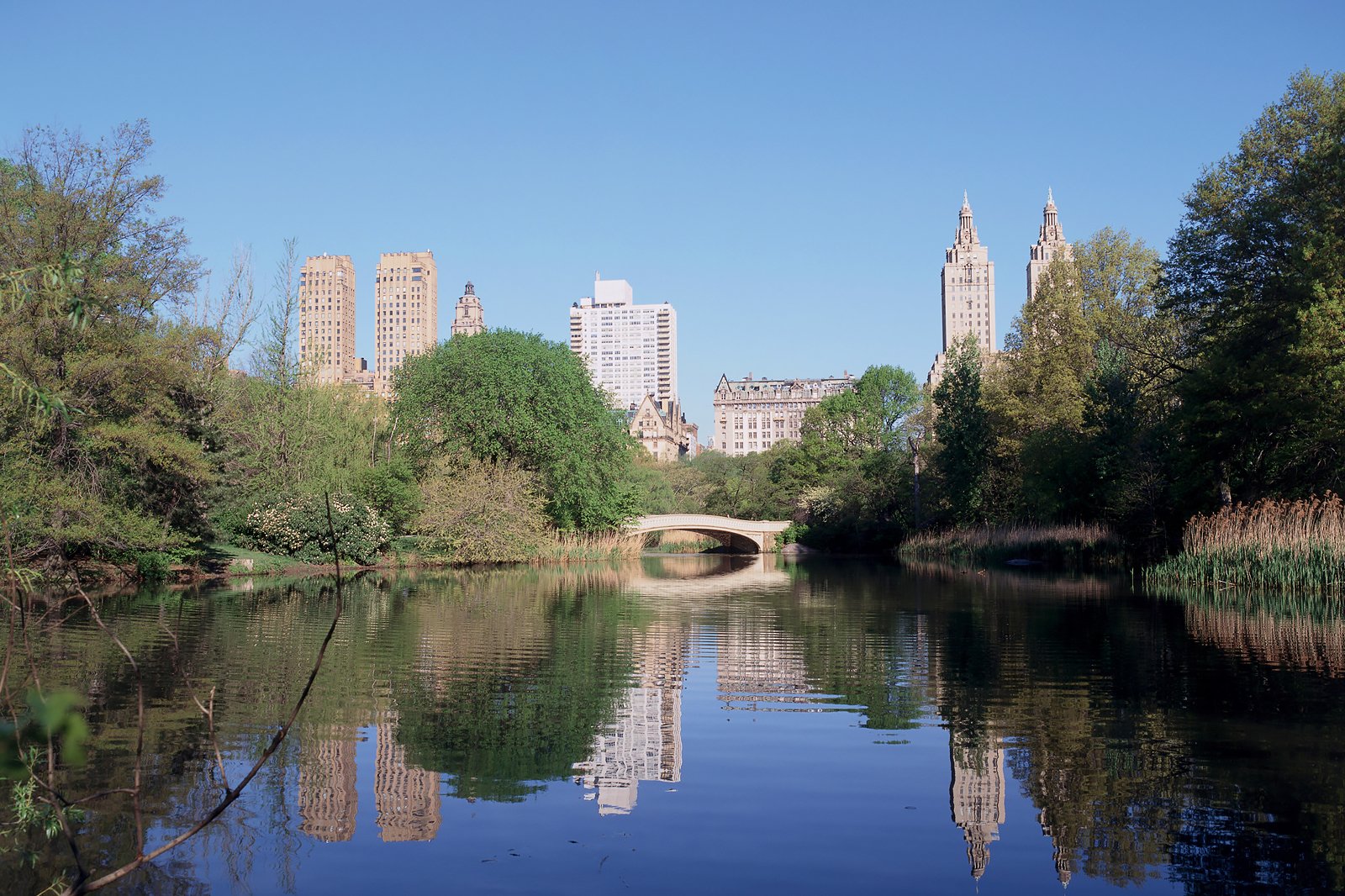 Central Park
See diverse wildlife at the Central Park Zoo
Central Park, among the largest green spaces in New York, features over 20 playgrounds, manmade lakes and ponds, as well as extensive walking tracks. It often hosts a variety of activities, exhibitions, and concerts, especially during the spring and summer. Central Park is known for its family-friendly activities, like the Carousel, Central Park Zoo, the Central Park Conservatory Garden, and Belvedere Castle. It's open to the public all year round, and guided tours are available for a few dollars.
Couples
Families
Photo
Budget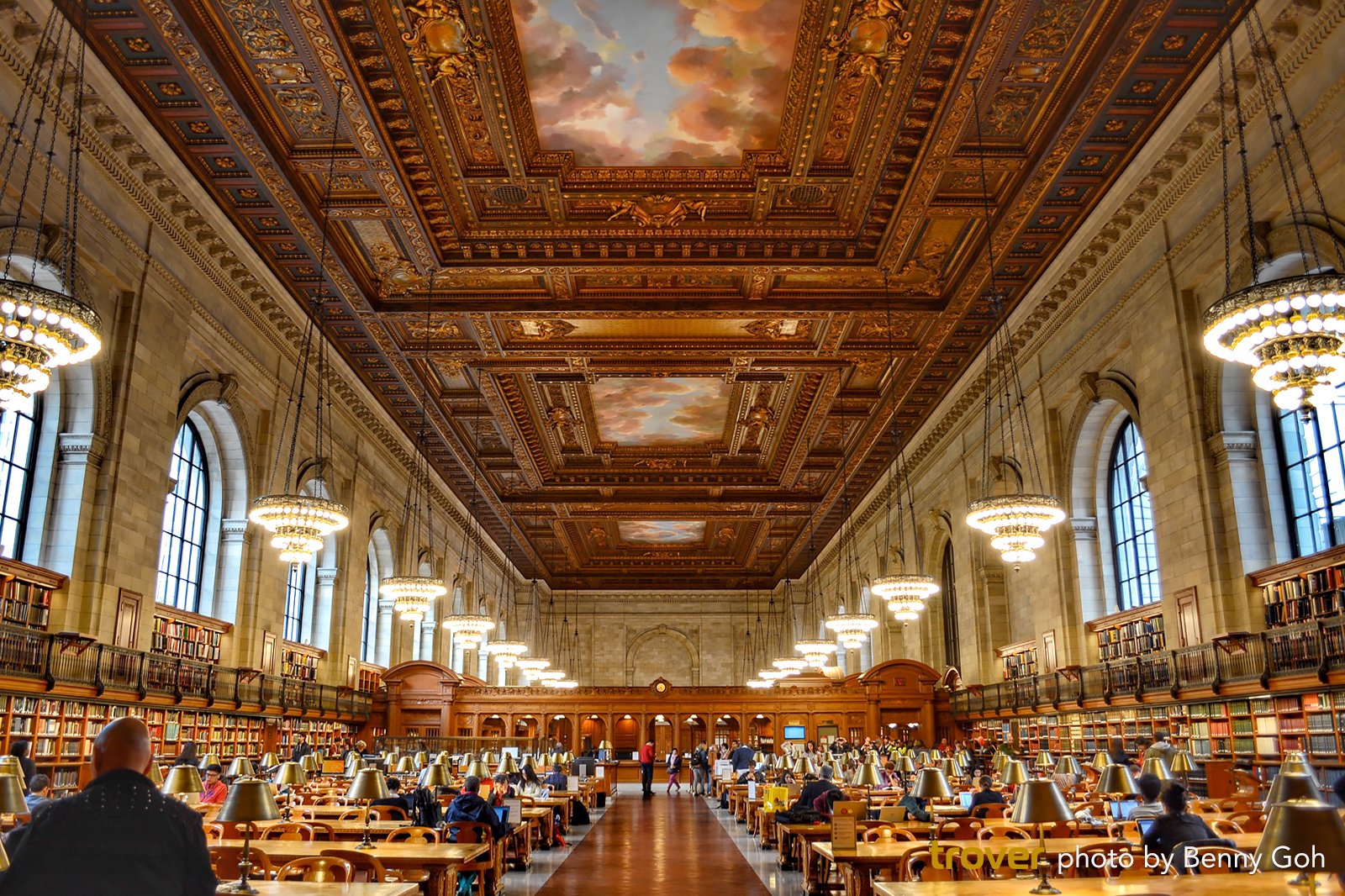 New York Public Library
Check out original "Winnie the Pooh" toys in the Children's Center
The New York Public Library has more than 90 branches in New York, but many locals frequent the Stephen A. Schwarzman Building for its Beaux-Arts style architecture, extensive collections of rare books, author talks, and workshops for all ages. Among the library's most visited displays is the "Winnie-the-Pooh" display in the Children's Center, where you get to see the original stuffed toy animals that Christopher Robin, the son of author Alan Alexander Robin Milne, played with and is the basis of the Pooh stories. If you want to learn about the building's history, free tours are available from Monday to Saturday at 11am and 2pm.
Location: 476 5th Ave, New York, NY 10018, USA
Open: Monday and Thursday–Saturday from 10am to 6pm, Tuesday–Wednesday from 10am to 8pm, Sunday from 1pm to 5pm
Phone: +1 212-340-0863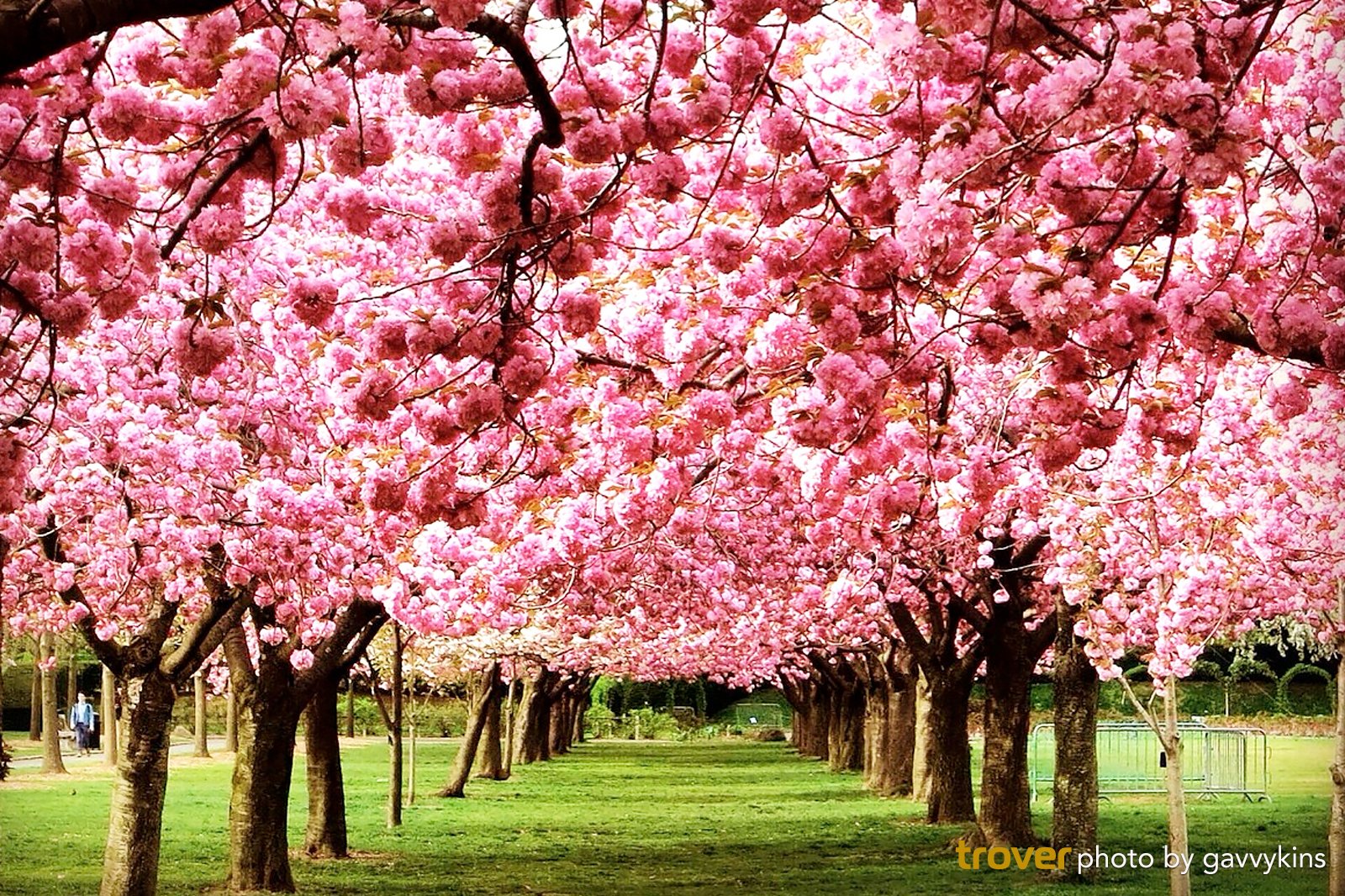 Brooklyn Botanic Garden
Experience the "hanami' cherry blossom in the Japanese Garden
The Brooklyn Botanic Garden spans over 200,000 sq m of garden space at the north-eastern edge of Prospect Park. It features an impressive selection of flower conservatories, landscaped gardens, walking trails, and ponds that make for beautiful snapshots during your visit. Tickets to the botanical park costs $15 for adults and $8 for children over the age of 12, but you can enjoy free admission on Fridays before 12pm. If you're in New York during wintertime, Brooklyn Botanic Garden is free to enter all day from Tuesday to Friday.
Location: 990 Washington Ave, Brooklyn, NY 11225, USA
Open: Tuesday–Friday from 8am to 6pm, Saturday–Sunday from 10am to 6pm (closed on Mondays)
Phone: +1 718-623-7200
Couples
Families
Photo
Budget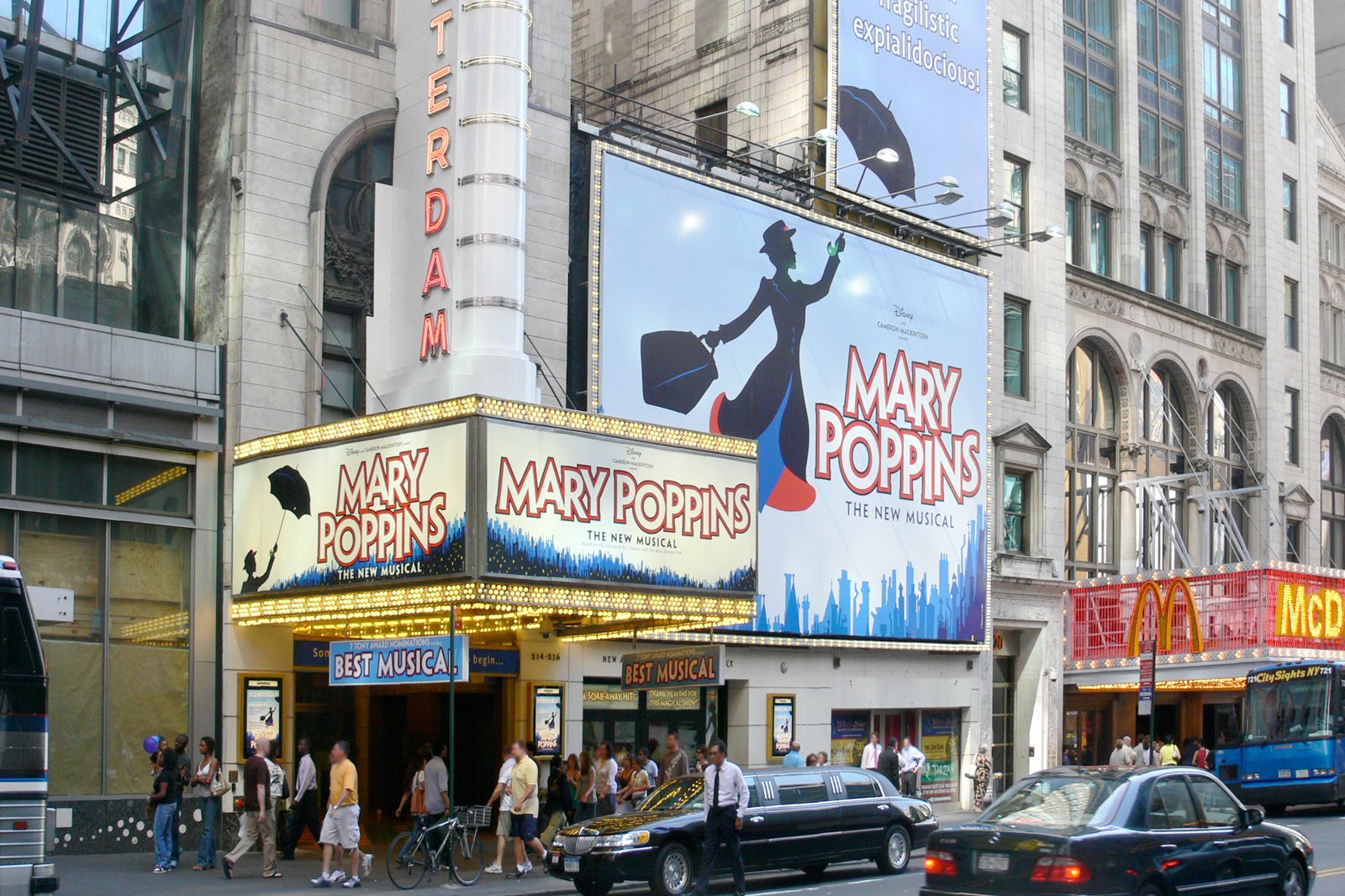 Catch a Disney production at New Amsterdam Theater
Join the New Amsterdam Behind-the-Magic Tour
The New Amsterdam Theatre has been operating since 1903, making it the oldest entertainment venue on Broadway. Its interior features marble wall sculptures depicting scenes of Shakespearean plays, Wagner's Ring cycle operas, and characters from Hans Christian Andersen and Aesop's Fables. The theatre showcases only Disney musical productions, such as Aladdin, The Lion King, Mary Poppins, and Frozen. If you're not here for a show, New Amsterdam Theater offers group tours for a few dollars, with a guide sharing interesting facts (and ghost stories) of this historical building.
Location: 214 W 42nd St., New York, 10036, USA
Open: Box office: Monday–Friday from 9am to 8pm, Saturday from 10am to 8pm, Sunday from 10am to 6.30pm
Phone: +1 212-282-2900
photo by Andreas Praefcke (CC BY 3.0) modified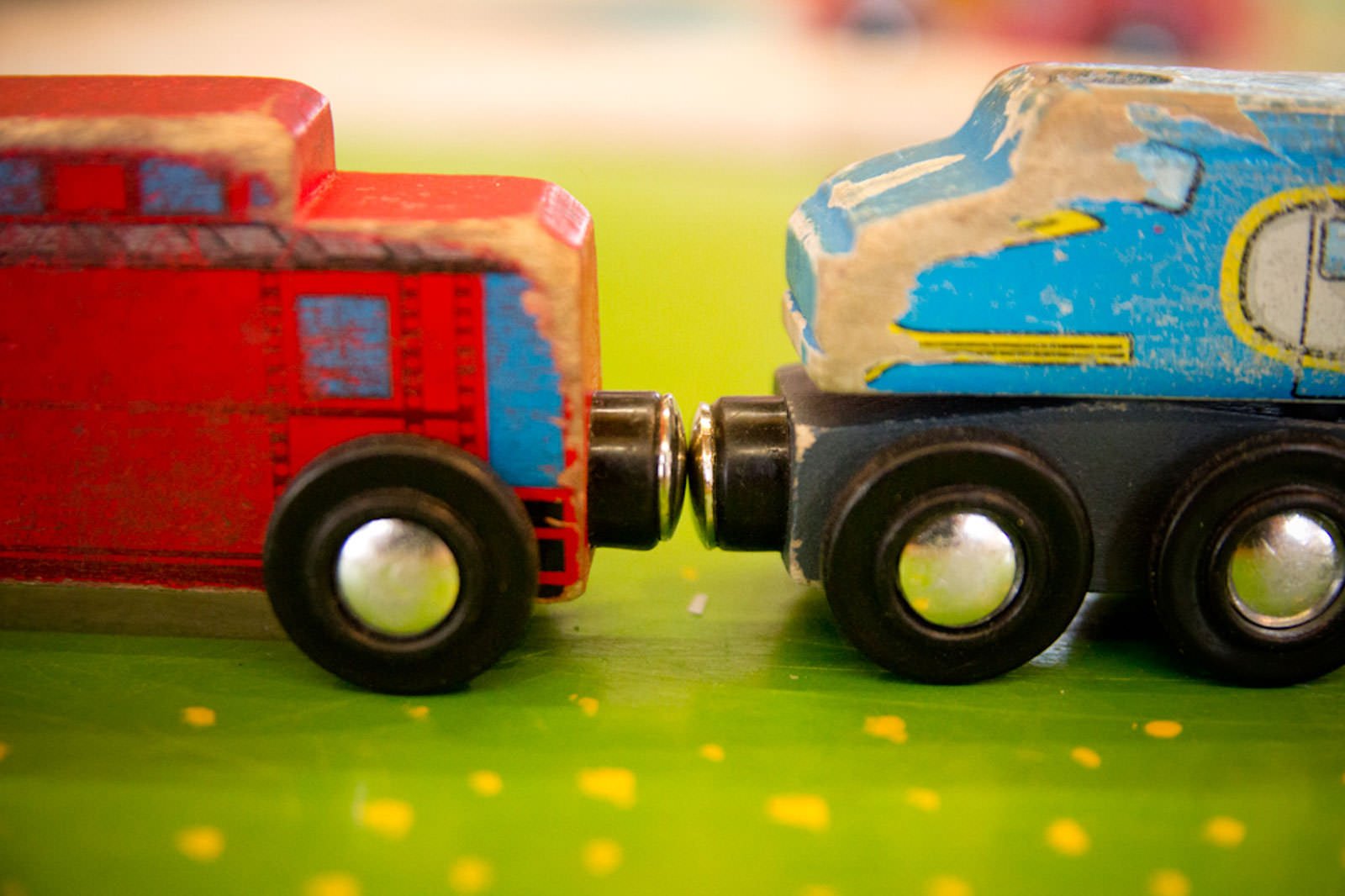 Children's Museum of the Arts New York
Learn how to make miniature sculptures
The Children's Museum of the Arts displays over 2,000 paintings, sculptures, and decorative arts dating back to the 1930s, all of which are created by children. The museum is also known for hosting a variety of non-profit programmes and workshops for families. Kids between 7 and 12 years old can try their hand at stop motion animation, voiceovers, and video production at the Media Lab. On weekdays, younger visitors are guided by the museum's artists in painting, clay sculpting, storytelling, and drumming at drop-in sessions from 10.45am to 12pm.
Location: 103 Charlton St., New York, 10014, USA
Open: Monday from 12pm to 5pm, Thursday–Friday from 12pm to 6pm, Saturday–Sunday from 10am to 5pm (closed on Tuesdays and Wednesdays)
Phone: +1 212-274-0986
photo by Steven Depolo (CC BY 2.0) modified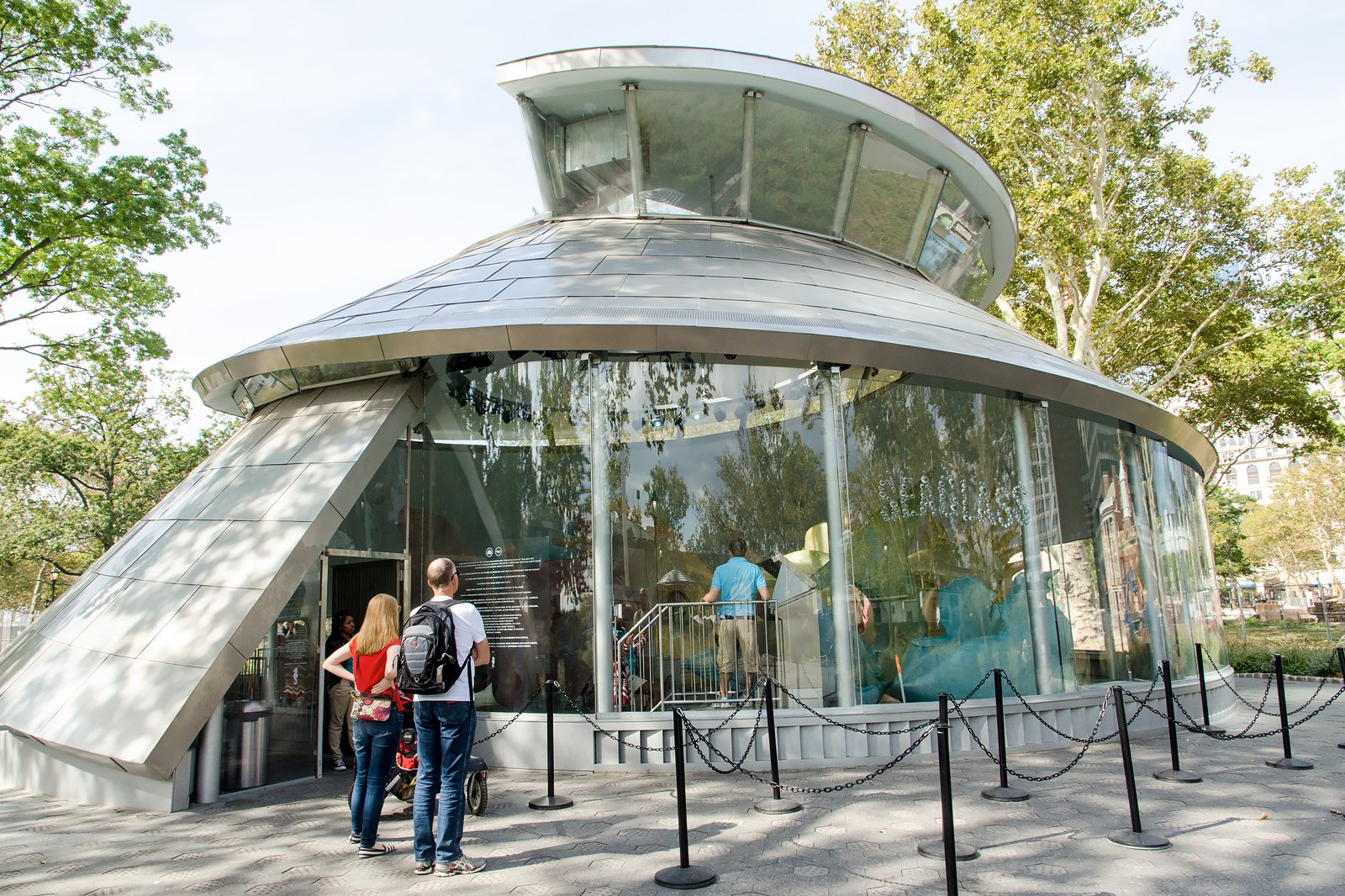 Ride the SeaGlass Carousel
Glide on giant iridescent fish rides in Battery Park
Unlike traditional merry-go-rounds, the aquatic-themed SeaGlass Carousel in Battery Park lets you enjoy a weightless experience while watching an underwater scene projected using colour-changing LED lights. Tickets for the ride cost $5 per person. For safety purposes, children below the height of 42 inches must be accompanied by an adult during the ride.
Location: Water St & State Street, New York, NY 10004, USA
Open: Daily from 10am to 10pm
Phone: +1 212-344-3491
photo by edwardhblake (CC BY 2.0) modified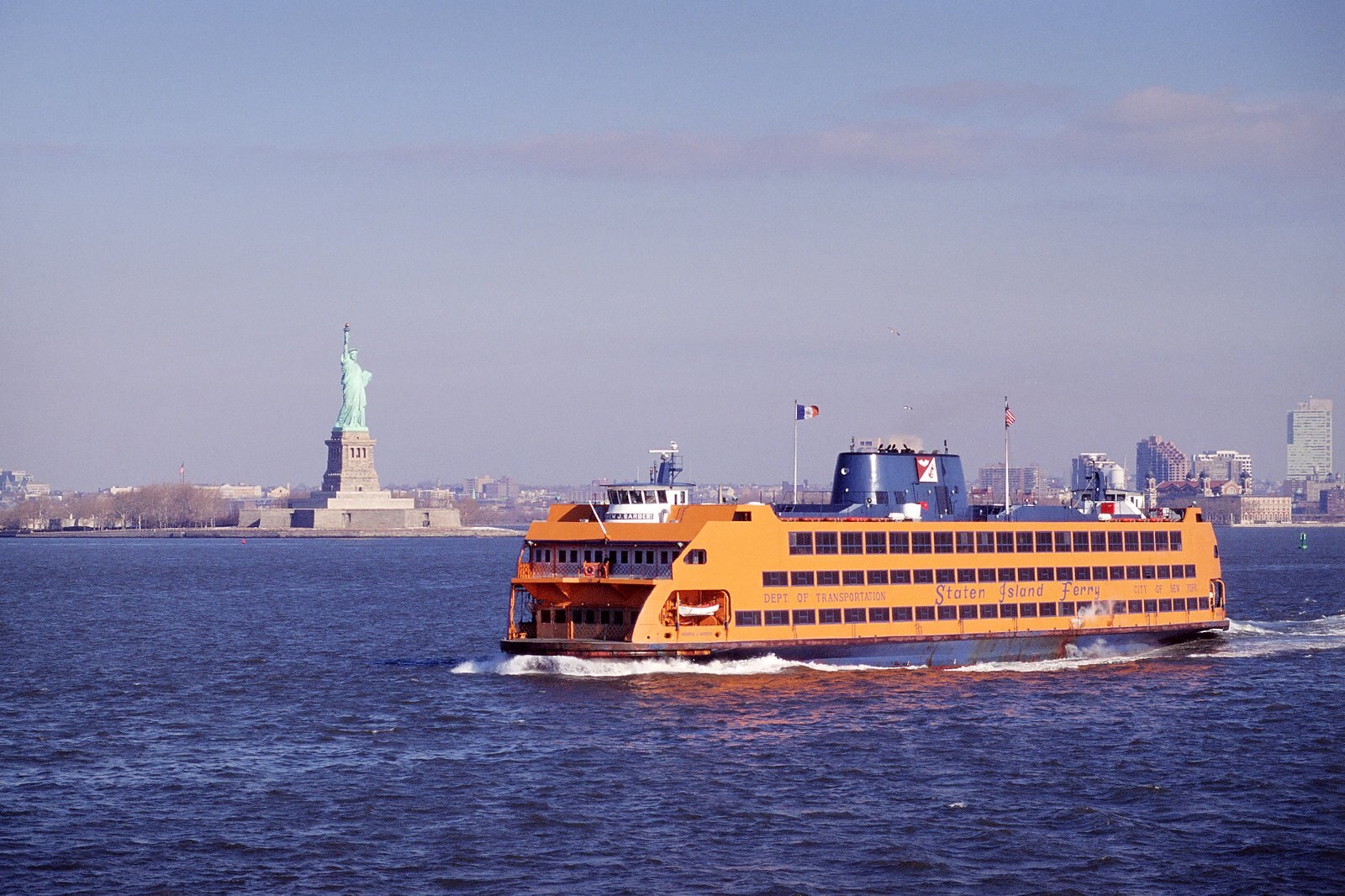 Hop on a ferry to the Statue of Liberty
Climb up to Lady Liberty's crown
The Statue of Liberty is usually the first thing travellers spot when they're visiting New York. Dedicated in 1886, this national monument offers panoramic views of New York, New Jersey, New York Harbor, and the nearby Ellis Island. The 2nd floor of the pedestal houses an exhibition hall, where you get to learn about the statue's history through full-scale replicas, photographs, texts, and videos footage. To get to Liberty Island, you need to buy a ferry ticket, which includes a self-guided audio tour. There's also an additional fee if you're planning to climb to the crown of the Statue of Liberty, so be sure to book in advance.
Location: Liberty Island, New York, NY 10004, USA
Open: Daily from 8.30am to 4pm
Phone: +1 212-363-3200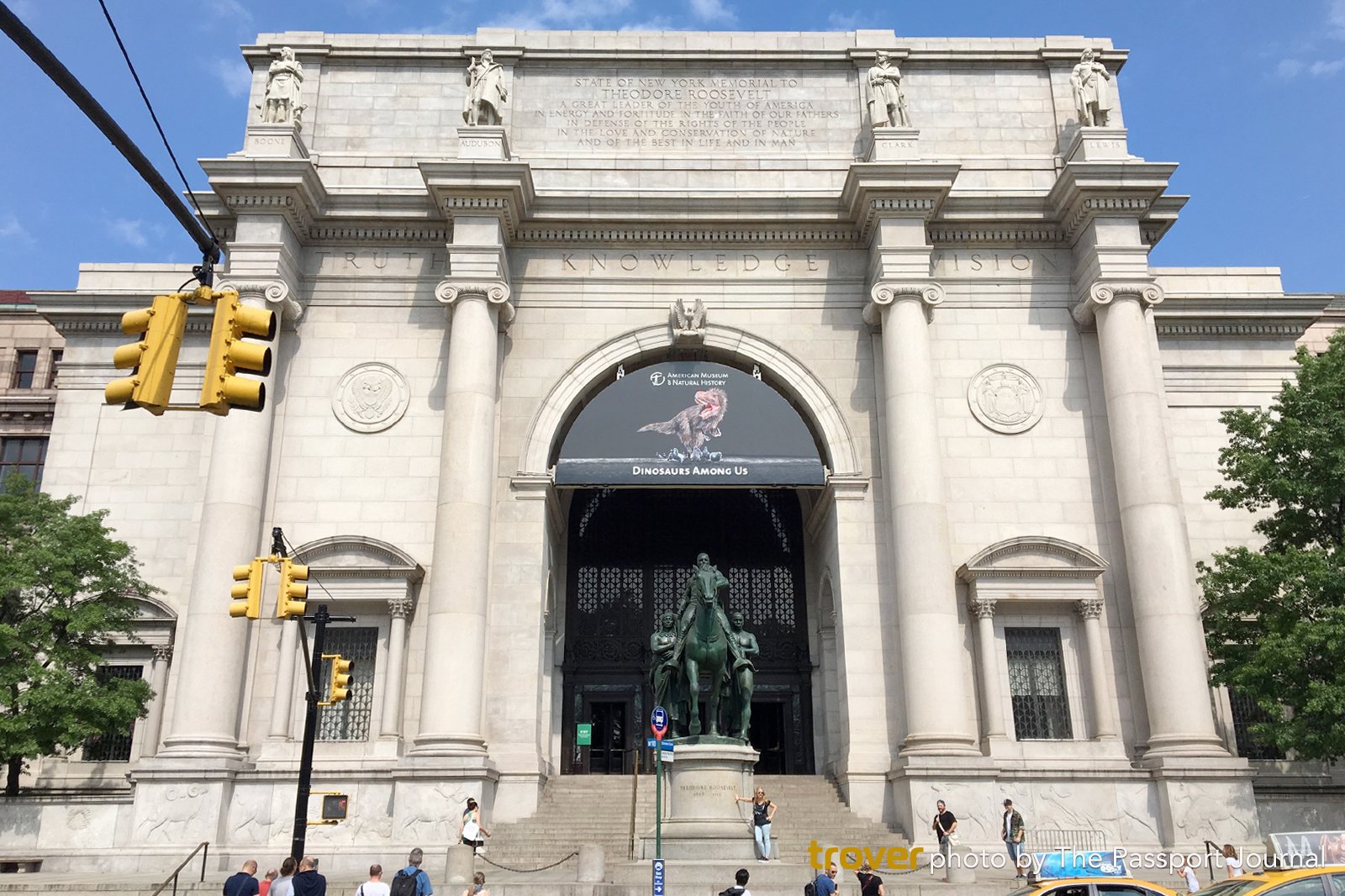 American Museum of Natural History
Go on a scavenger hunt in the fossil halls
The American Museum of Natural History features over 45 permanent exhibitions and millions of artefacts and fossils dating back to prehistoric times. It's known for housing the world's largest collection of dinosaur skeletons, including a cast of a 122-foot-long Titanosaur. Another must-visit is the Hayden Planetarium, where you can check out impressive exhibits and video footage of galaxies, stars, and planets. Young visitors can take part in fun workshops and games at the American Museum of Natural History, including a scavenger hunt through the fossil halls.
Location: Central Park West & 79th St, New York, NY 10024, USA
Open: Daily from 10am to 5.45pm
Phone: +1 212-769-5100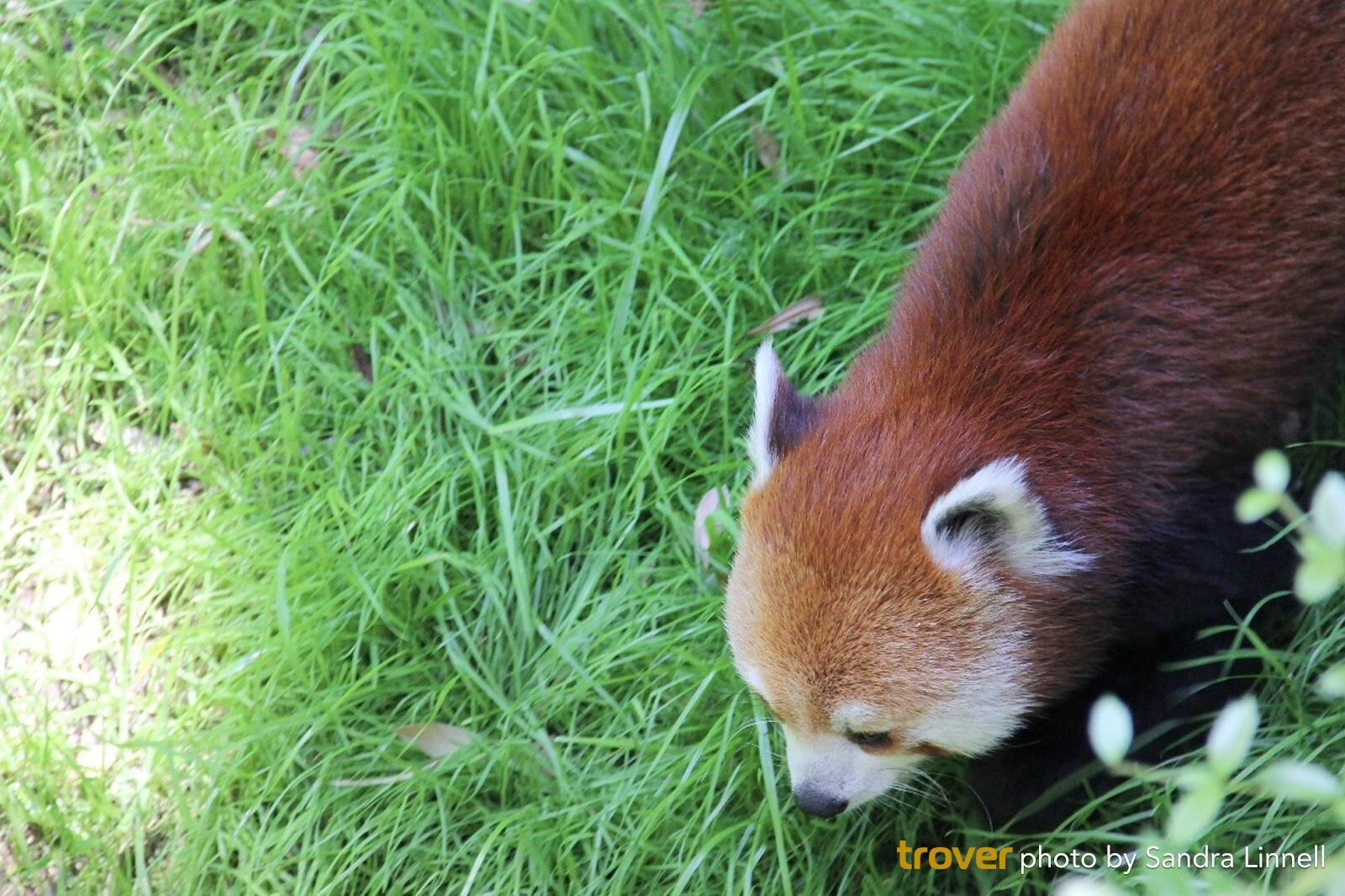 Bronx Zoo
See red pandas and snow leopards from the Himalayan Highlands
The Bronx Zoo is one of the largest zoos in the world, where you can find over 5,000 animals from regions in Asia, Africa, and Madagascar, some of which are endangered. The zoo has free exhibits which are accessible with a General Admission ticket, and 8 premium exhibits which require an additional fee to enter. The latter includes an activity trail, a carousel, and a 4D Theater for kids age 6 and above. You can also enjoy daily penguin and sea lion feedings, as well as seasonal activities such as monorail rides, zoo shuttles, and camel rides.
Location: 2300 Southern Boulevard, Bronx, New York 10460, USA
Open: Monday–Friday from 10am to 5pm, Saturday–Sunday from 10am to 5.30pm
Phone: +1 718-220-5100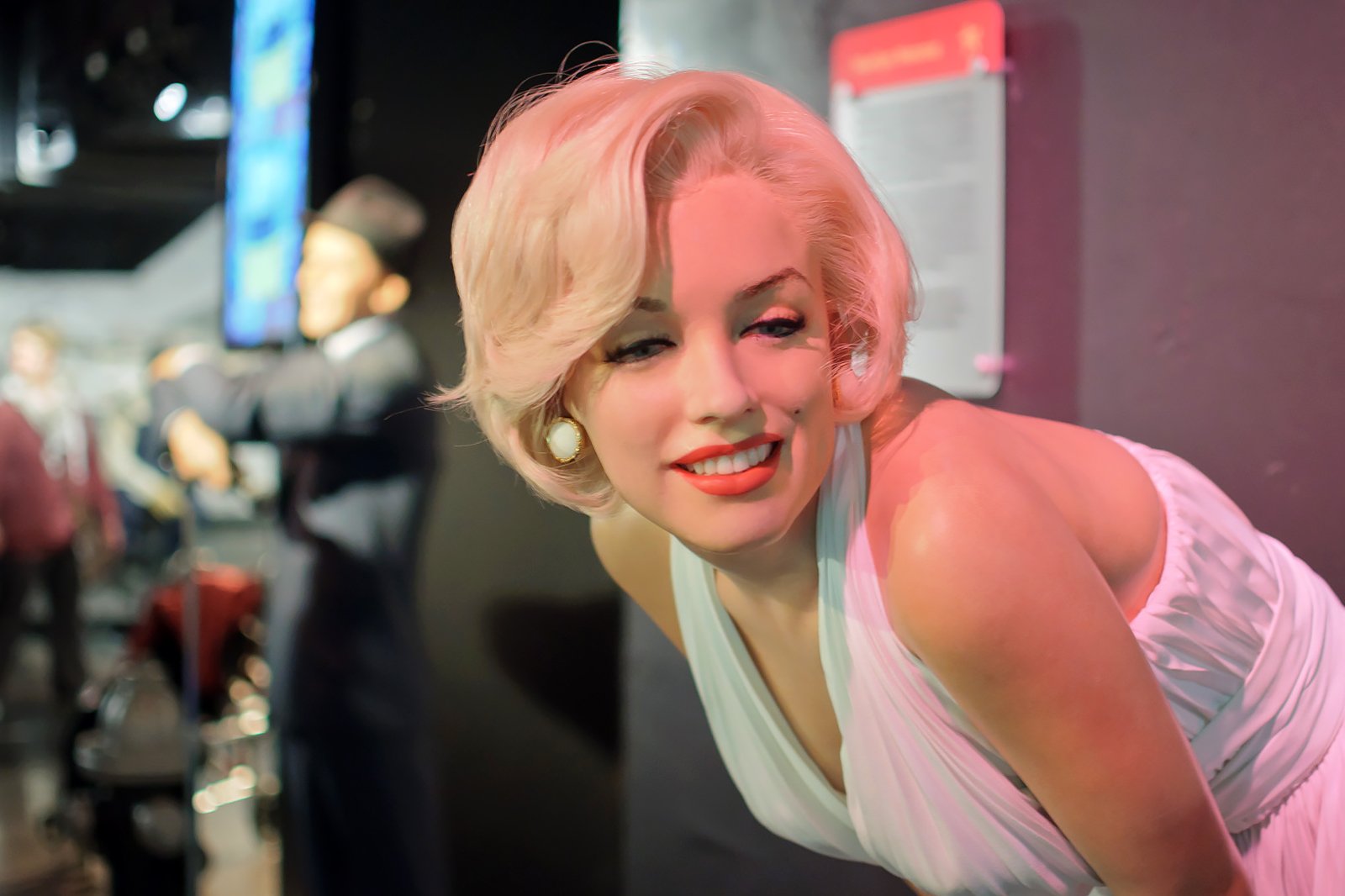 Madame Tussauds Wax Museum
Catch a ghost at The Ghostbusters Experience
Madame Tussauds Wax Museum displays more than 200 life-like models of world icons. This unique museum is divided into several themes, including music, movies, sports, royalty, and Hollywood. One of its most immersive displays is The Ghostbusters Experience, where you get to explore several rooms with ghostly projections to give you a fright. Tickets cost around $34 per person, but you get to enjoy a discounted rate if you purchase them on Madame Tussauds Wax Museum's official website.
Location: 234 W 42nd St, New York, NY 10036, USA
Open: Monday, Tuesday, Friday and Saturday from 10am to 10pm. Wednesday, Thursday and Sunday from 10am to 8pm
Phone: +1 212-512-9600
Couples
Families
Photo
Group
photo by InSapphoWeTrust (CC BY-SA 2.0) modified